Strawberry recipes are perfect to create during this fresh strawberry season. Here are 10 of the best strawberry recipes, making use of the juicy ripe berries.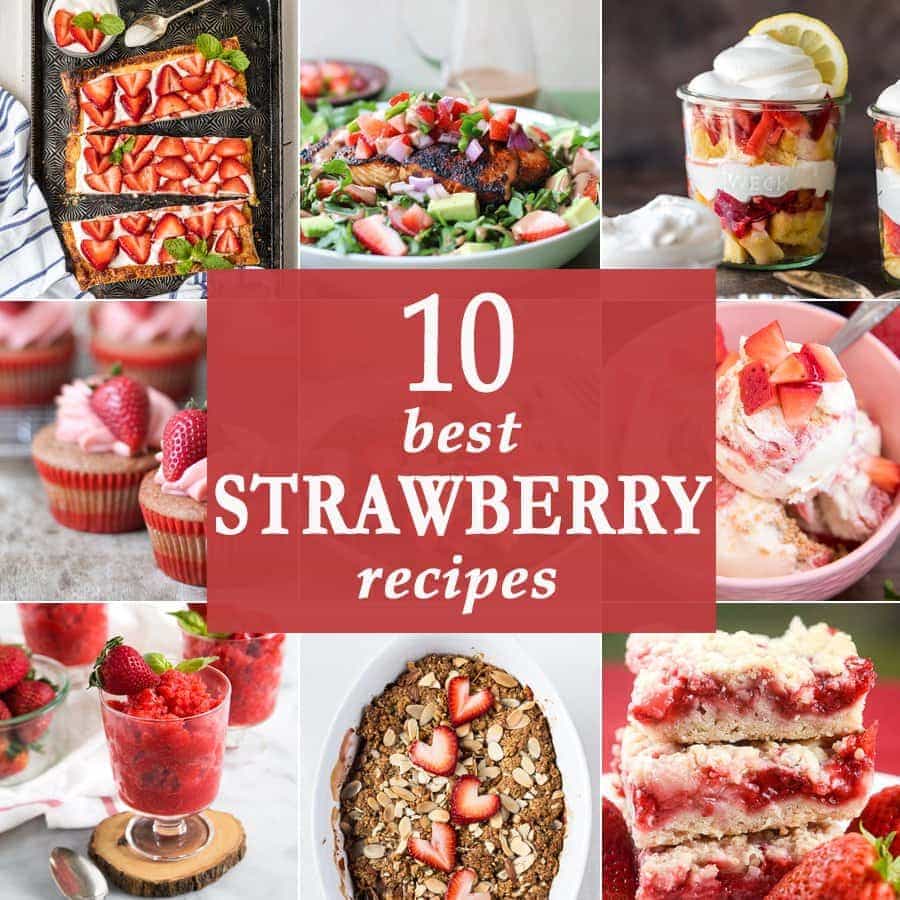 Hey there! It's Maryanne from The Little Epicurean. Spring is on the way and summer is on the horizon. That means strawberry season! Today we're sharing 10 of the best recipes that use fresh strawberries. Enjoy!
Easy Puff Pastry Strawberry Tart | The Cookie Rookie Because it only takes minutes to make, this strawberry tart is destined to become a summer staple! It's even better with a scoop of vanilla ice cream.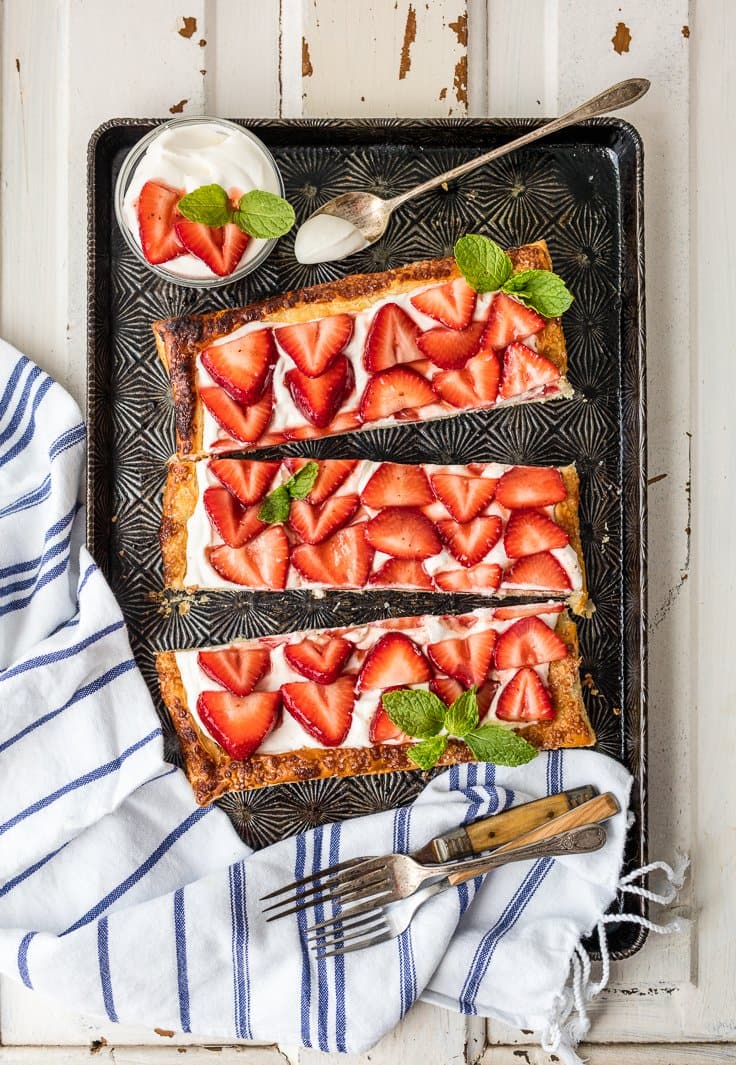 Strawberry Basil Granita | The Little Epicurean Granita is a mix between shaved ice and sorbet. This strawberry basil granita is easy to make and a refreshing way to end a meal!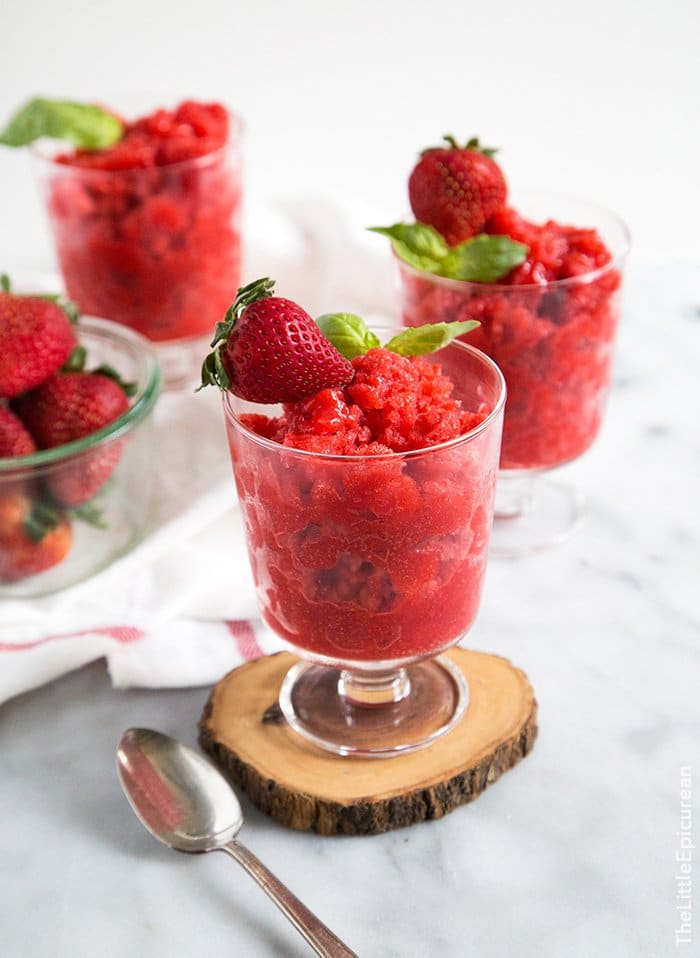 Grilled Salmon with Strawberry Salsa | The Roasted Root This grilled salmon arugula salad is dressed with a delicious strawberry balsamic vinaigrette. This colorful and vibrant meal is sure to brighten any lunch.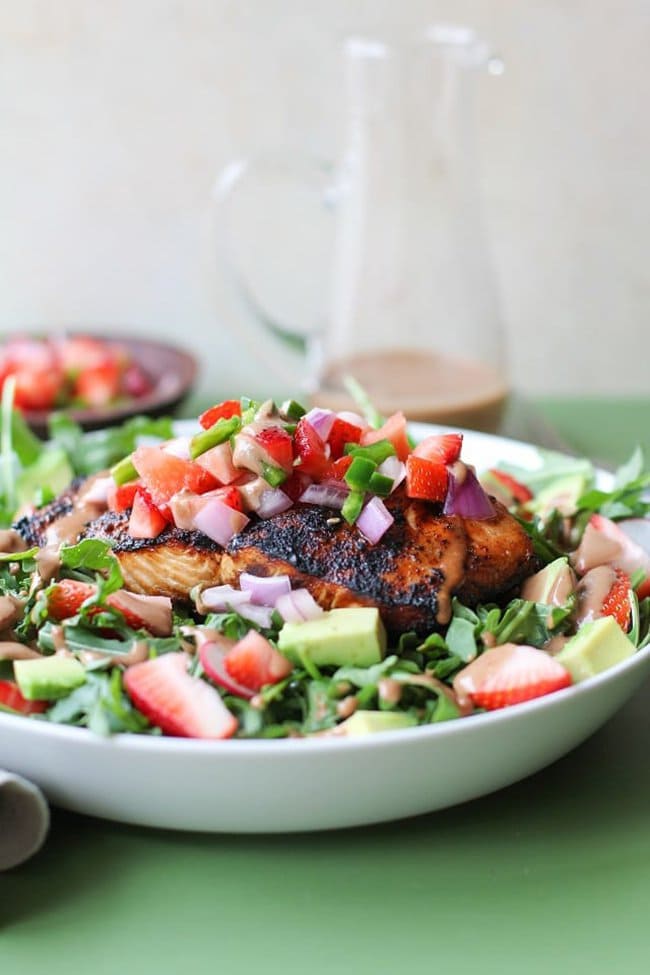 Strawberry Cheesecake Ice Cream | Like Mother Like Daughter Strawberry cheesecake in ice cream form. Genius! Can you think of a better way to combine two desserts into one?!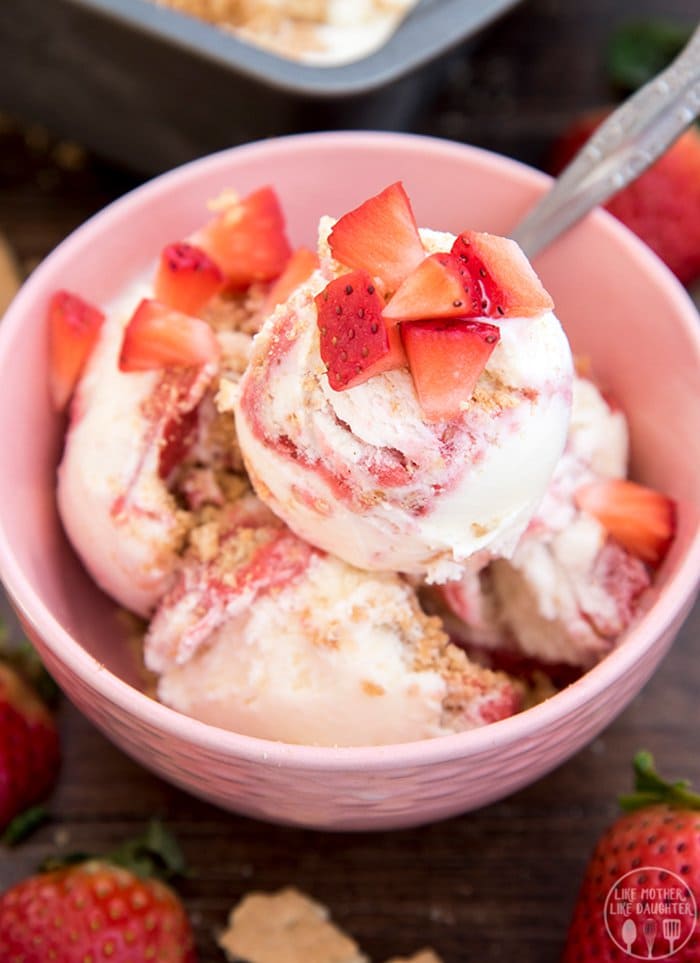 Lemon Strawberry Shortcake Cups | The Cookie Rookie This simple layered dessert is the perfect little sweet treat to enjoy any time of day. The combination of lemon mini cakes and fresh strawberries is both refreshing and tasty! On of the easiest strawberry recipes for a spring brunch!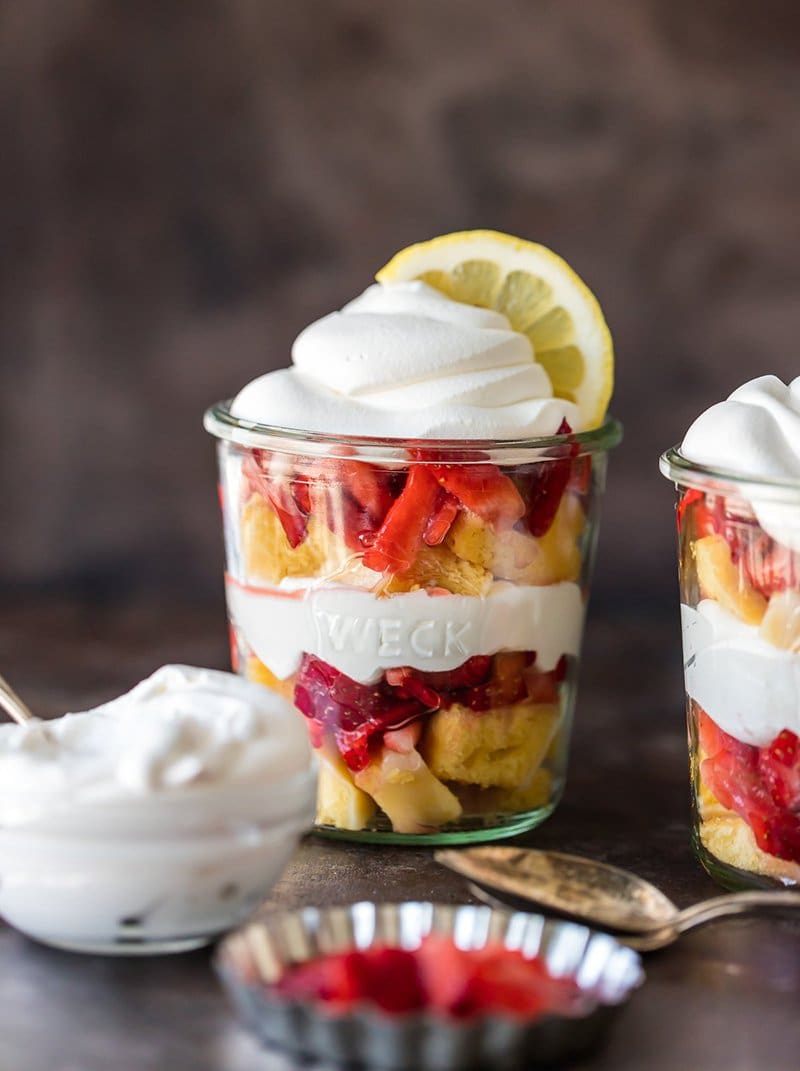 Strawberry Crumb Bars | Flavor Mosaic Whether you're looking for an afternoon pick-me-up or a dessert to share with friends, this strawberry crumb bar is sure to delight. Made with a buttery crust, fresh strawberry filling, and a crunchy crumb topping, it's a winner!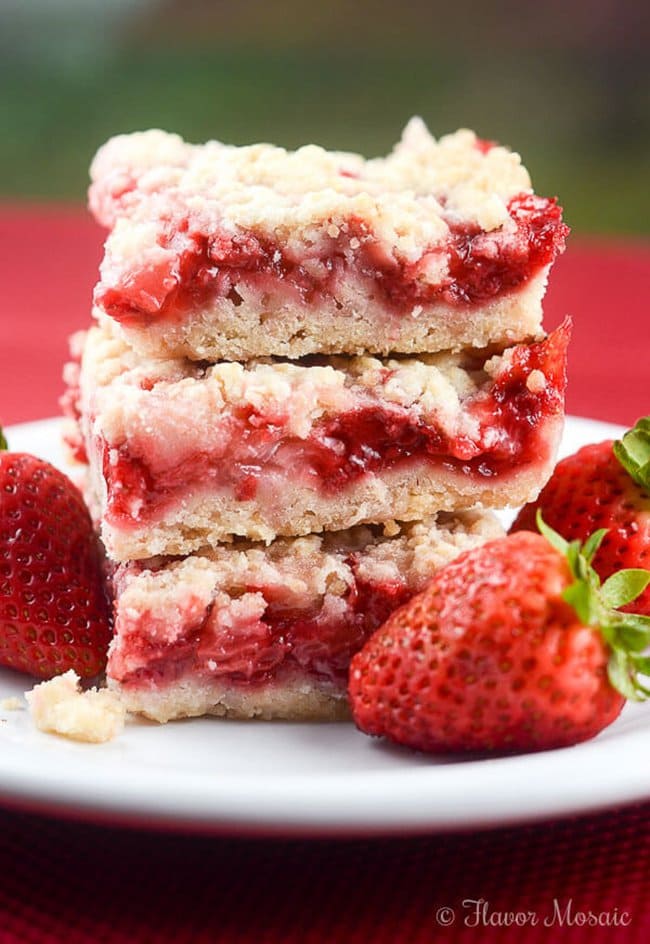 Strawberry Cupcakes | The Little Epicurean These strawberry cupcakes are naturally colored with freeze dried strawberries and strawberry puree. It's tastier than any boxed strawberry cake mix you can find!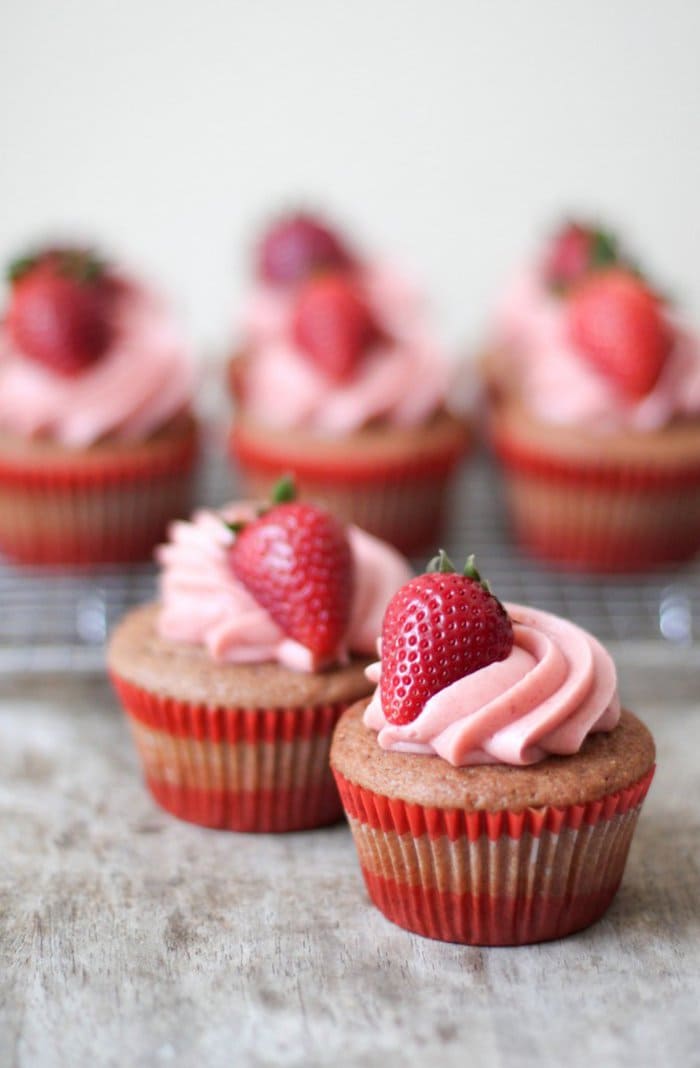 Strawberry and Rhubarb Breakfast Oat Crisp | Foolproof Living While it's technically called a "breakfast crisp," this baked dish could easy be served for dessert. Add a scoop of ice cream, maybe a dollop of whipped cream, or pile on the fresh strawberries!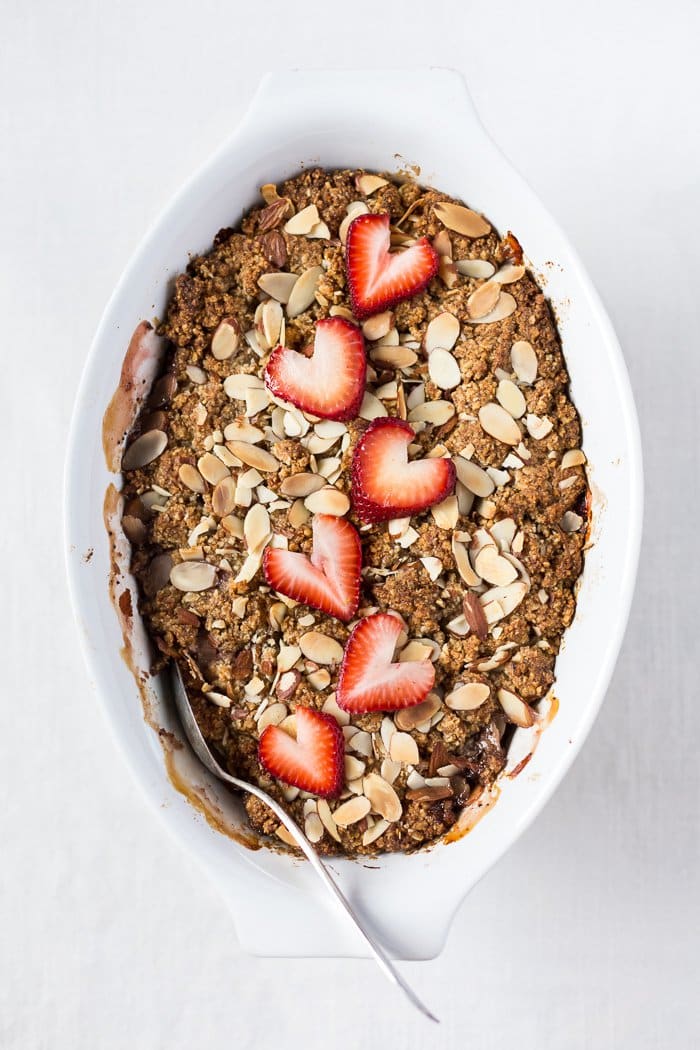 Spinach Salad with Grilled Chicken and Strawberries | Half Her Size It's easy to eat healthy when the food is beautiful. This colorful spinach salad has fresh strawberries, sliced shallots, crumbled blue cheese, and flax seeds. It's topped with a low-fat strawberry vinaigrette.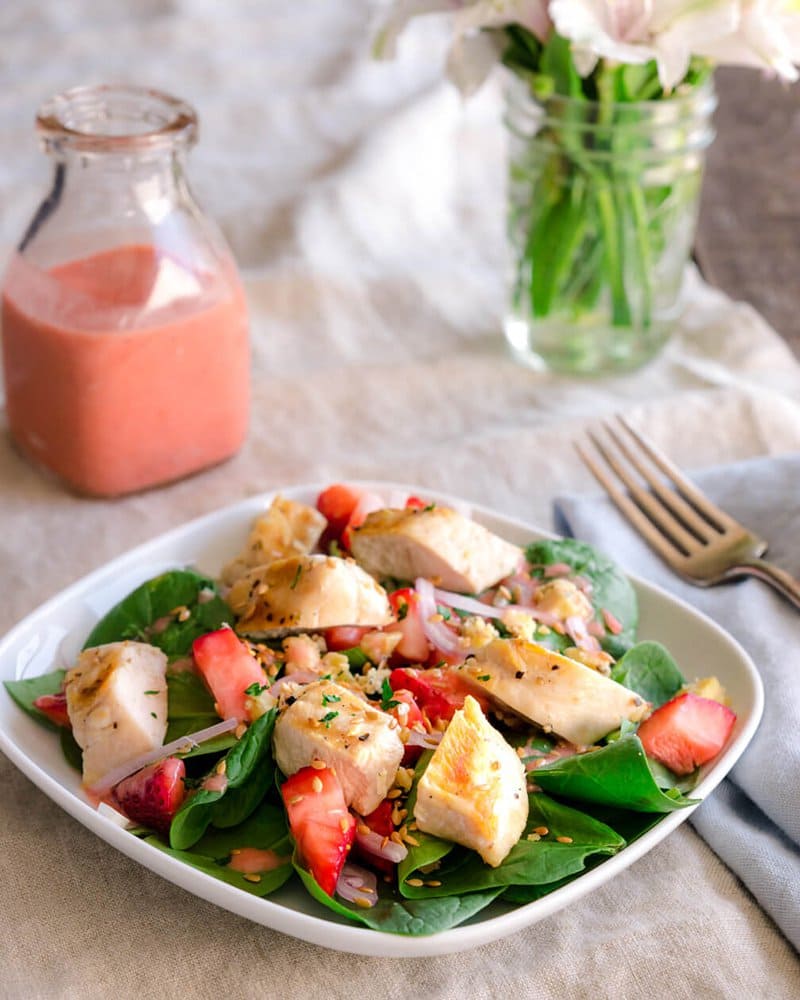 Strawberry Rhubarb Fool | Neighbor Food This classic no bake dessert is super simple and easy to make. It is light, airy, and delicious! Best of all, you can't go wrong by pairing strawberries and rhubarb together.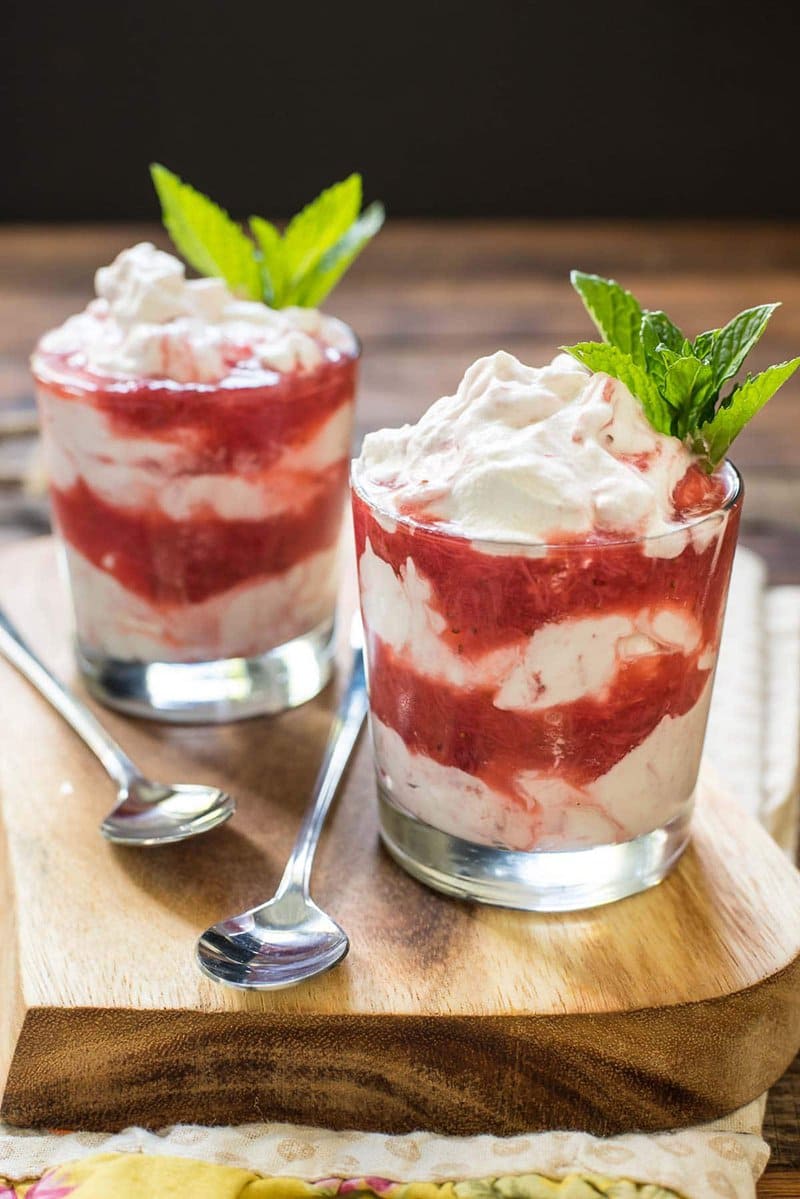 Which one of these is the best of the best strawberry recipes, and which will you make first??