10 Cheesy Favorites – Hello there! It's Maryanne from The Little Epicurean with your tasty weekly roundup. We're exploring the delicious world of cheese. Today we're sharing 10 cheesy favorites. From cheesy pastas to soups to casseroles, there's enough cheese to go around! Enjoy!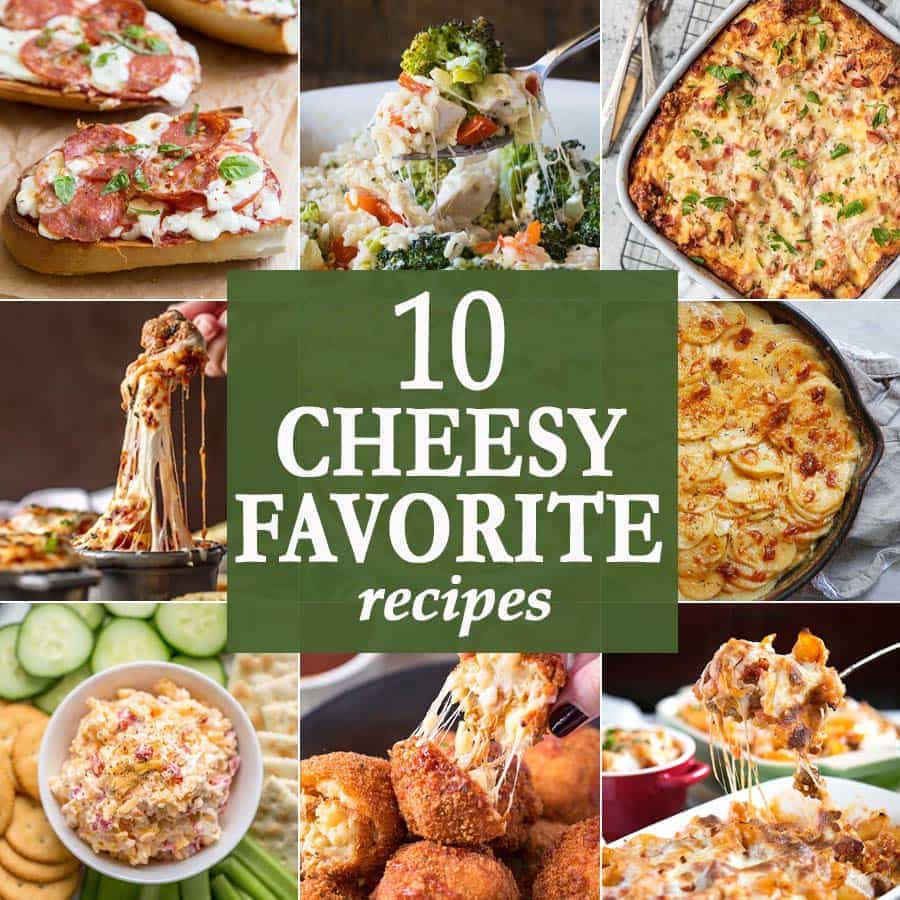 Cheesy Meatball Parmesan Soup | The Cookie Rookie This just might be the BEST soup ever, and it's the ultimate when it comes to comfort food. Packed with flavor and cheesy goodness, you'll want to make this meatball parmesan soup again and again!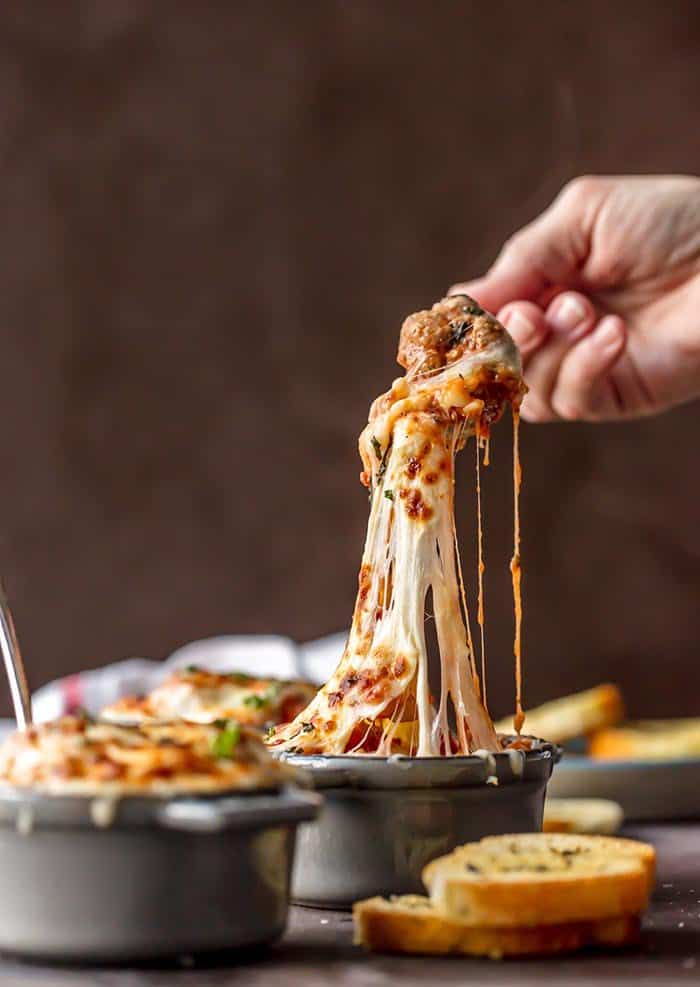 Cheesy Baked Pasta | The Little Epicurean This cheesy baked pasta combines mozzarella, cottage cheese, and ricotta cheese. This trio of cheese lends to the little pockets of cheesy surprises that comes with each bite!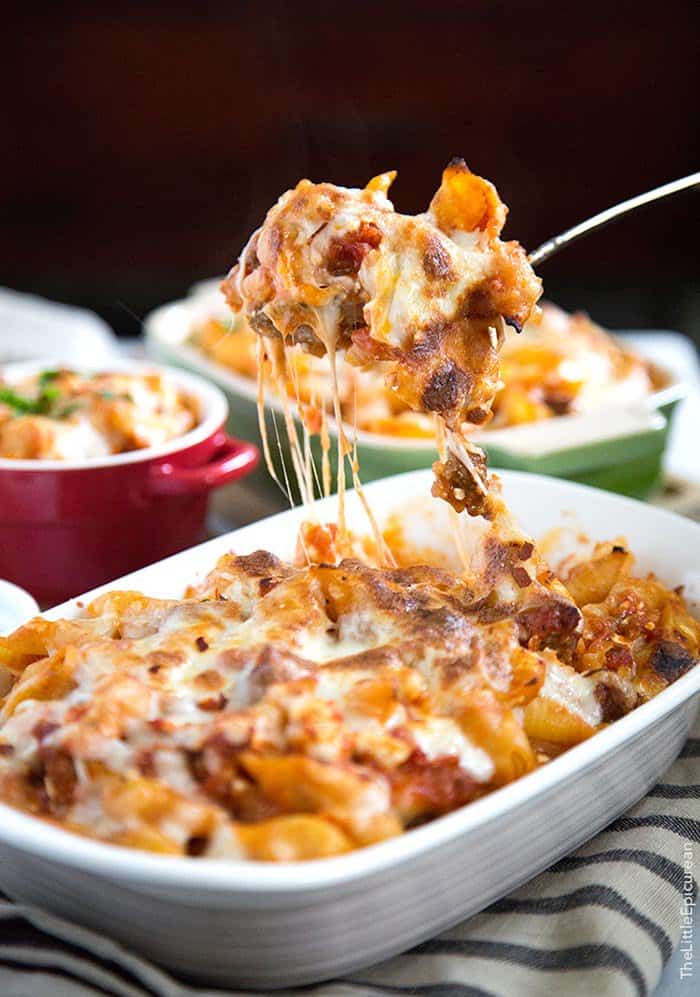 Tripled Grilled Cheese | Culinary Ginger A grilled cheese is great. A tripled grilled cheese is heaven. This grilled cheese has cheese on the inside and outside!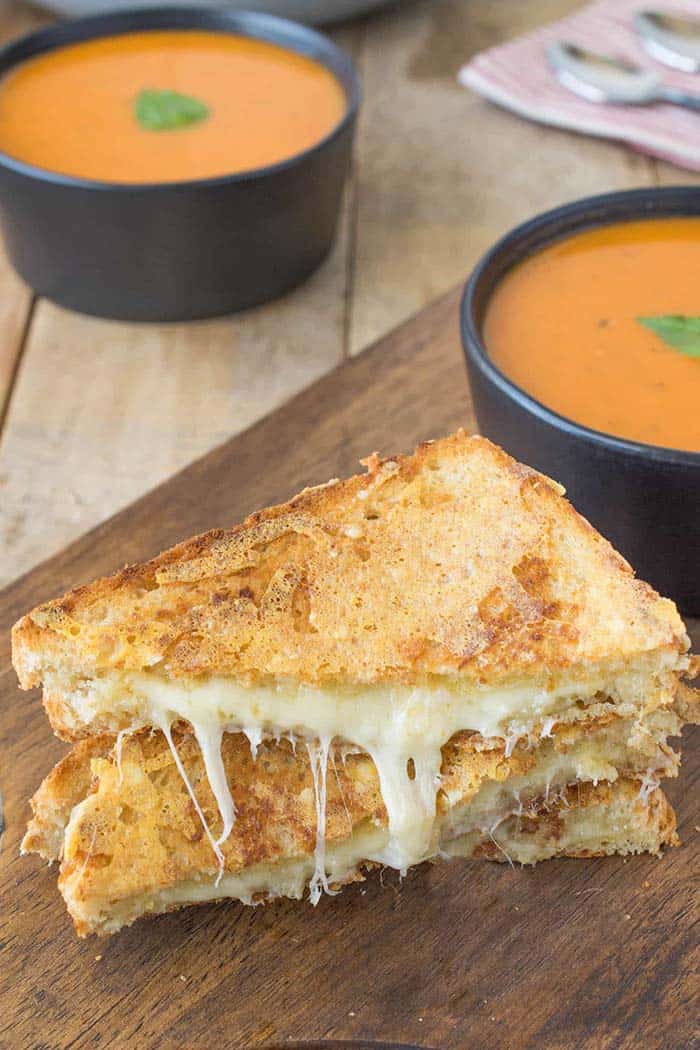 Cheesy Scalloped Potatoes | Lexi's Clean Kitchen This cheesy scalloped potato dish is a must for any dinner party. You'd never guess this was a lightened version, especially because it has the cheesy and creaminess you'd expect from the real deal!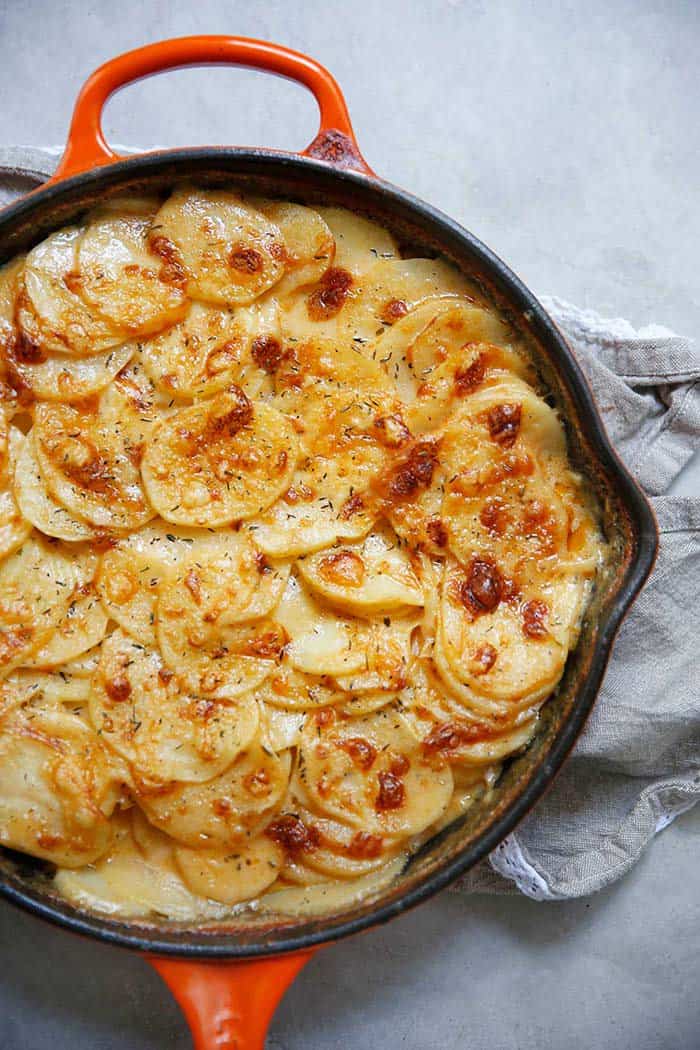 Southern-Style Pimento Cheese | Saving Room for Dessert When you mix together mayo, cheese, diced pimentos, and seasonings- magic ensues. This southern style pimento cheese is a party favorite!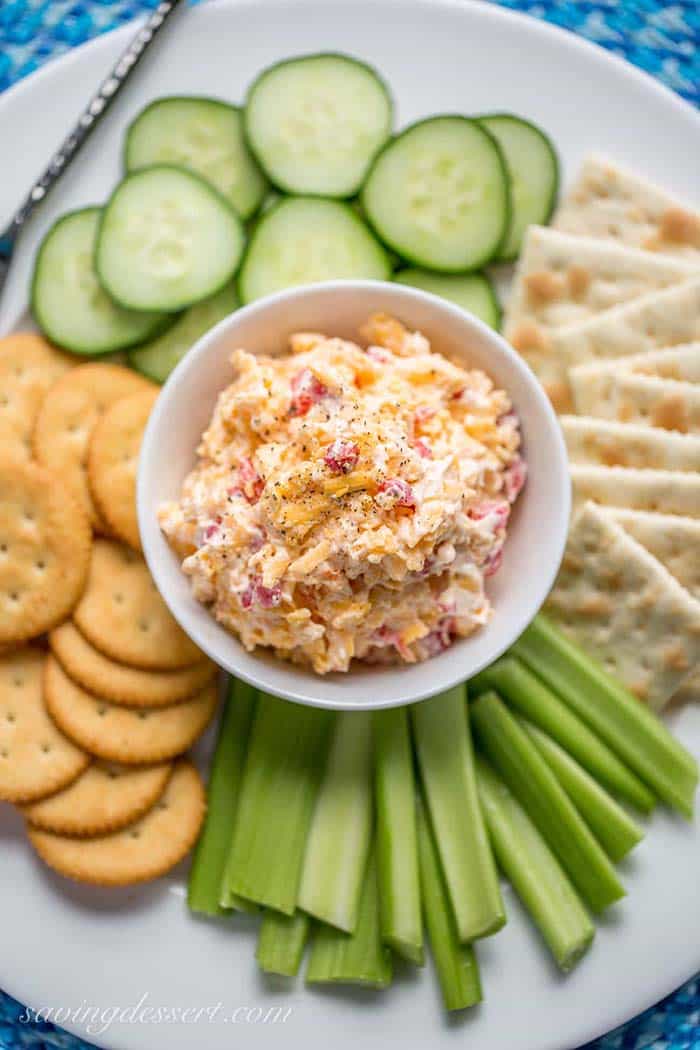 Gluten-free Broccoli Casserole with Rice and Cheese | Noshtastic This broccoli casserole with chicken, rice, and cheese is great for busy weeknights. With the help of ready cooked rice, this casserole is a breeze to whip together.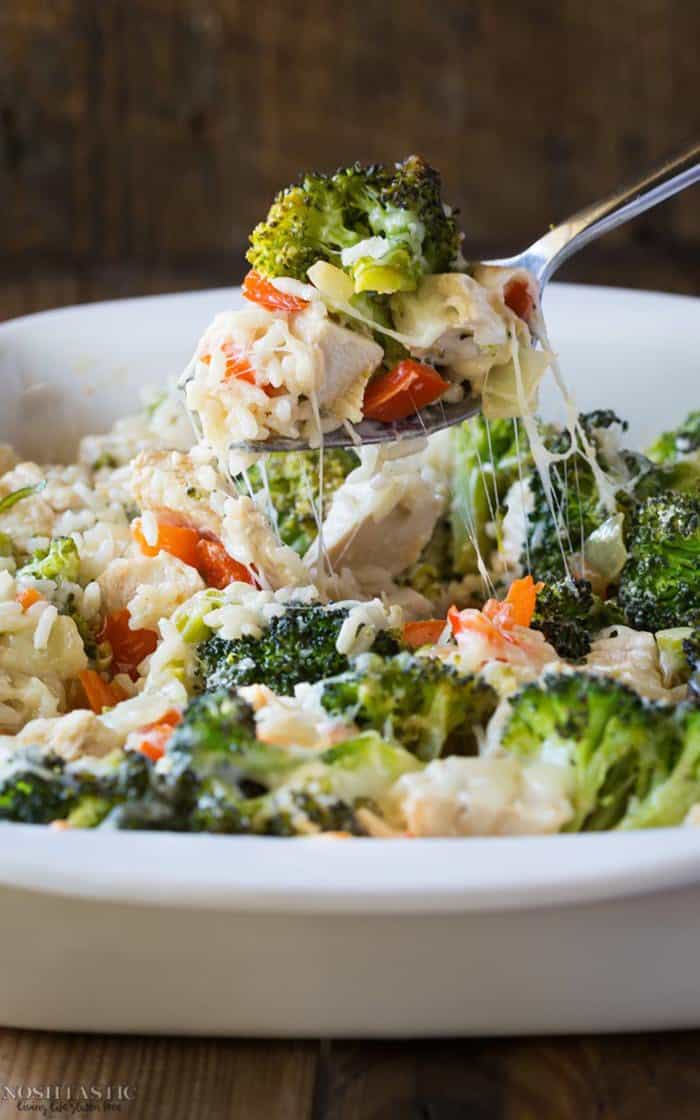 Ham and Cheese Breakfast Casserole | The Cookie Rookie This make ahead ham and cheese breakfast casserole is great to serve to overnight guests. Loaded with mix-ins, it's sure to please a crowd!
French Bread Pizza | The Little Epicurean When it comes to pizza, the cheesier the better. This French bread pizza is quick and easy to make thanks to the oven broiler setting.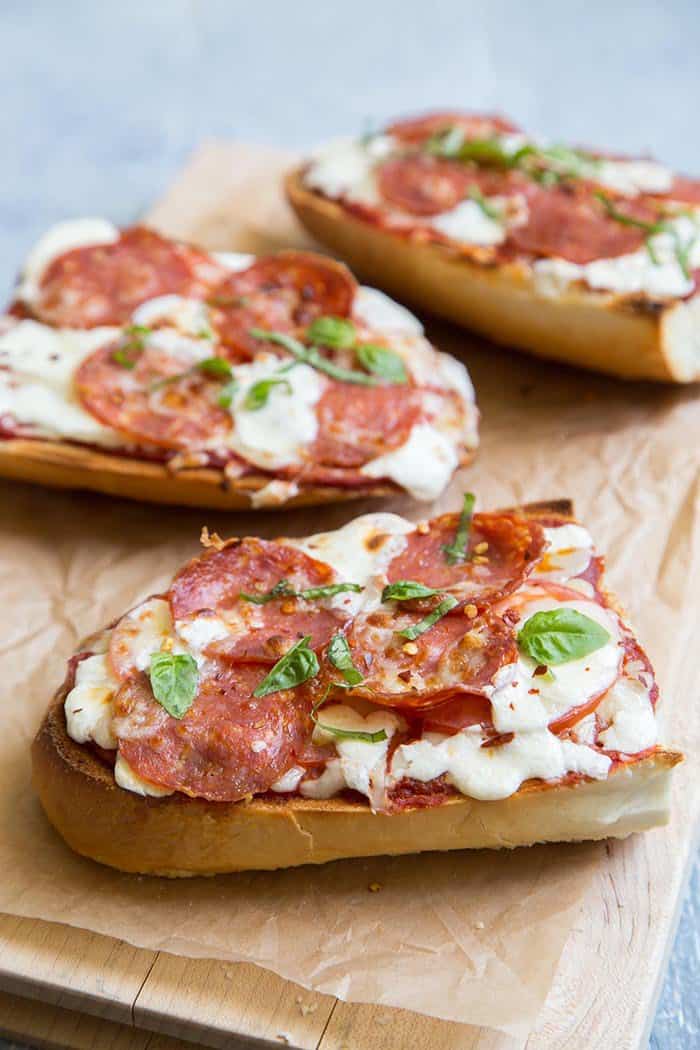 Cheesy Vegetarian Spaghetti Squash Casserole | Peas and Crayons Imagine your favorite lasagna with a healthy low-carb twist. That's this cheesy dish made with spaghetti squash instead of pasta! One of my cheesy favorites!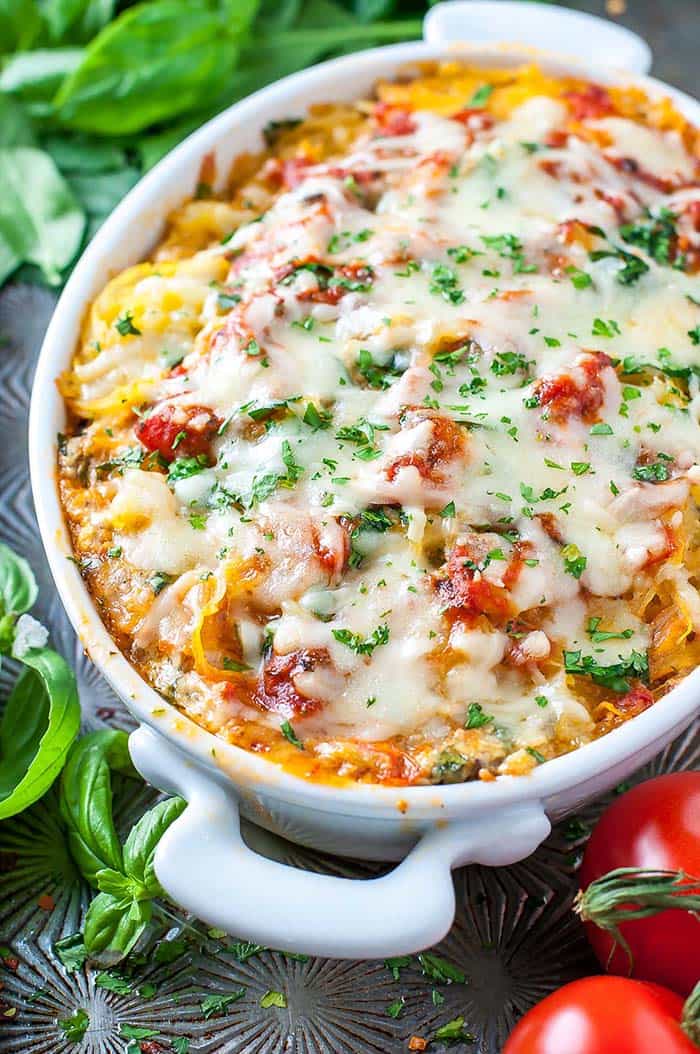 BBQ Pulled Pork Fried Mac and Cheese Bites | The Chunky Chef Five cheeses deliciously come together to create this decadent bbq pulled pork fried mac and cheese bites.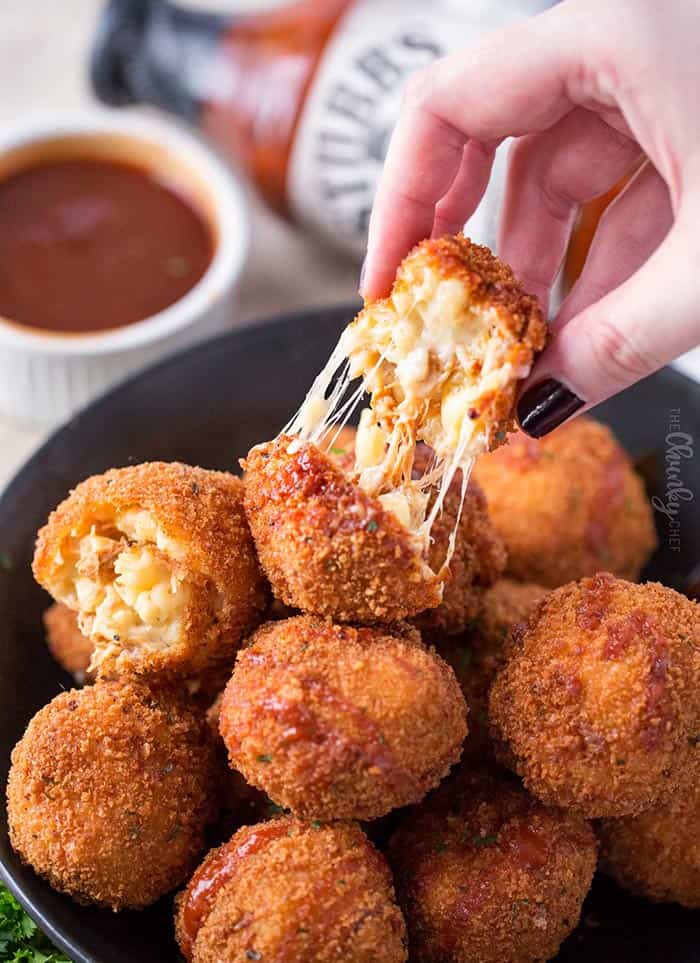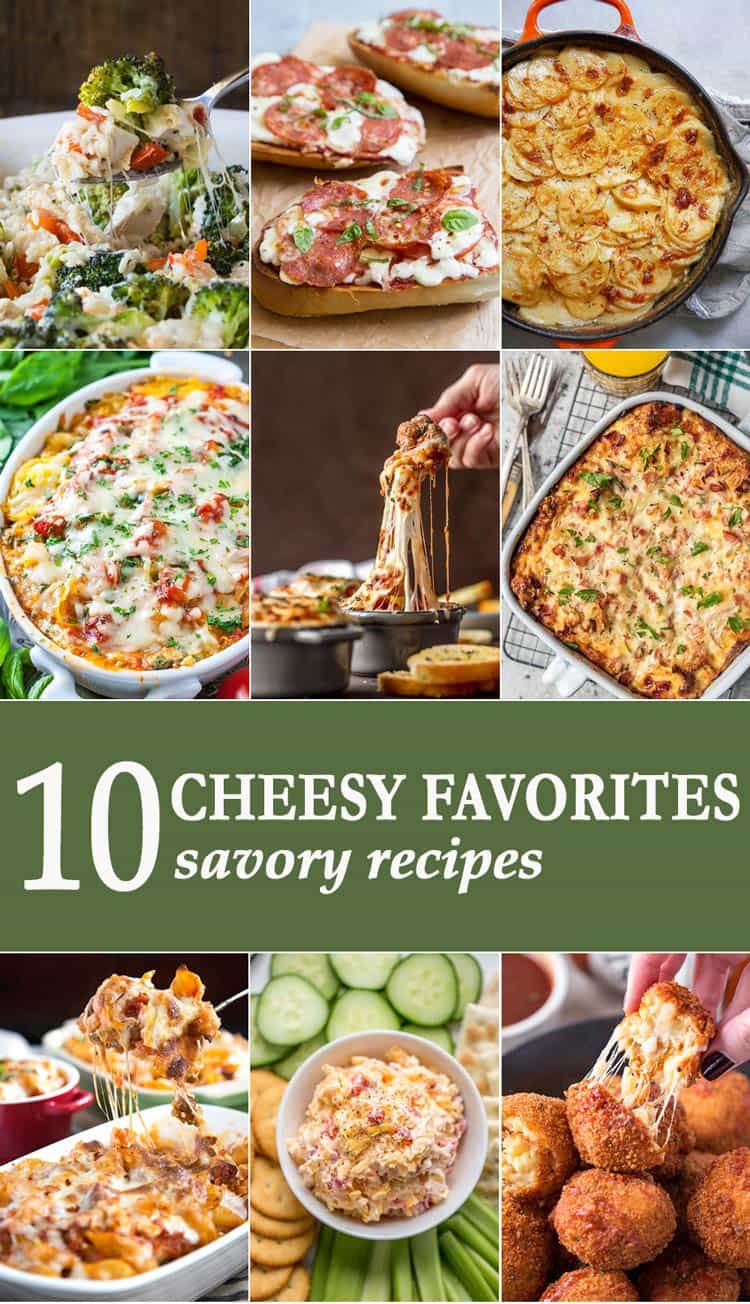 I hope you enjoyed these 10 cheesy favorites!