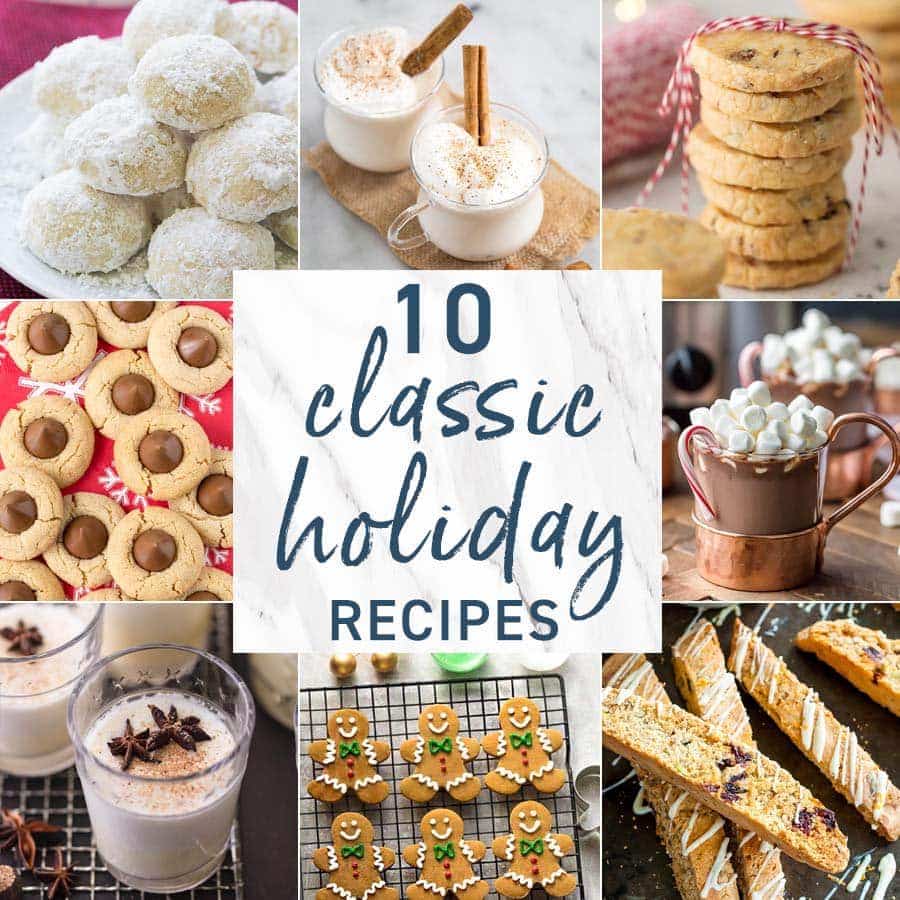 Hey there friends! Happy holidays! Today we're sharing 10 of our favorite holiday classics. We've got childhood favorites like gingerbread men and hot chocolate that everyone can enjoy, as well as a few special drinks for the adults. Enjoy!
Slow Cooker Peppermint Hot Chocolate | The Cookie Rookie Made with sweetened condensed milk, this super creamy slow cooker peppermint hot chocolate is perfect for the chilly holiday nights!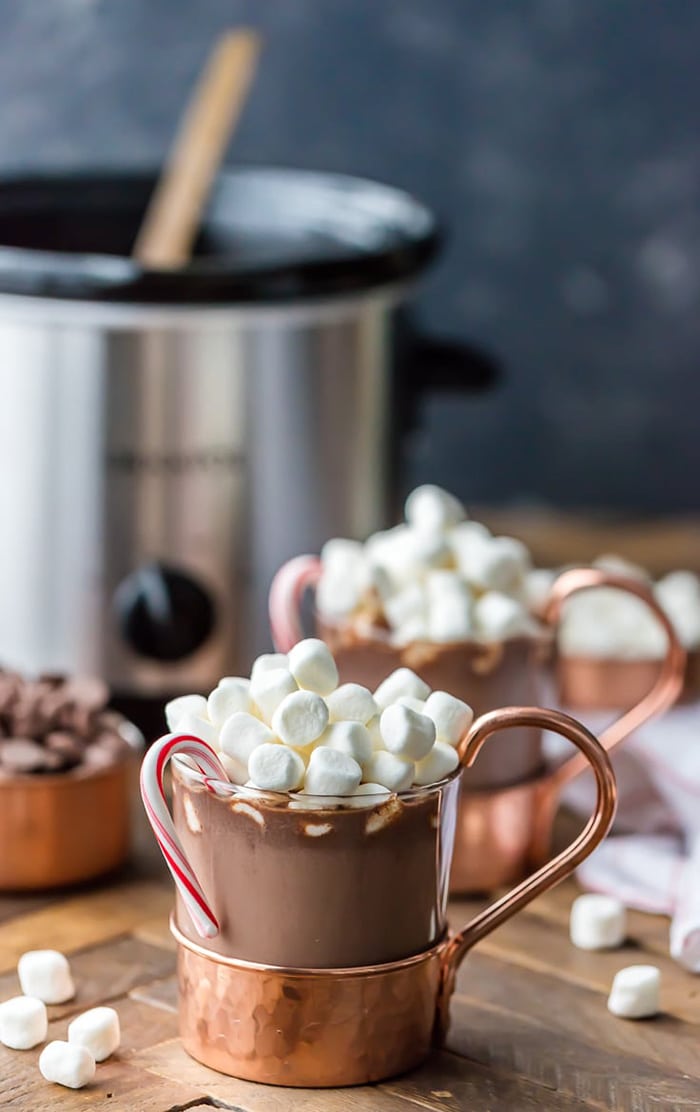 Peanut Butter Blossoms | Saving Room for Dessert These peanut butter blossom cookies are a holiday staple. The combination of chocolate and peanut butter is a timeless winning combination.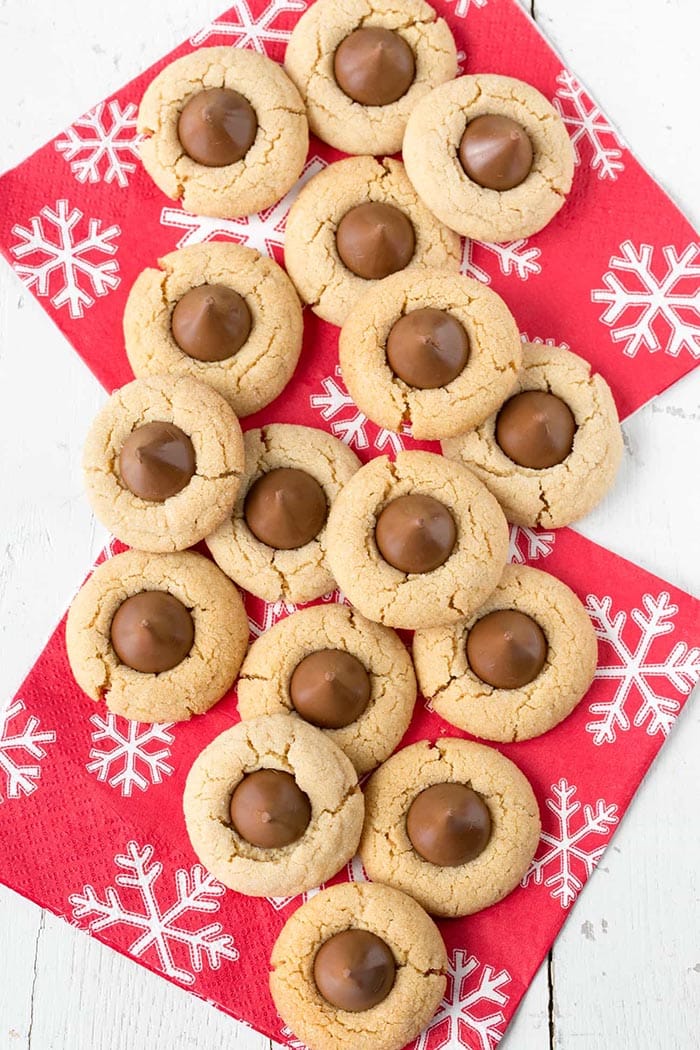 Milk Punch | The Little Epicurean Spiced milk gets a punch of booze in this milk punch cocktail. Add your choice of whiskey, bourbon, rum or brandy. This can be served warmed or chilled!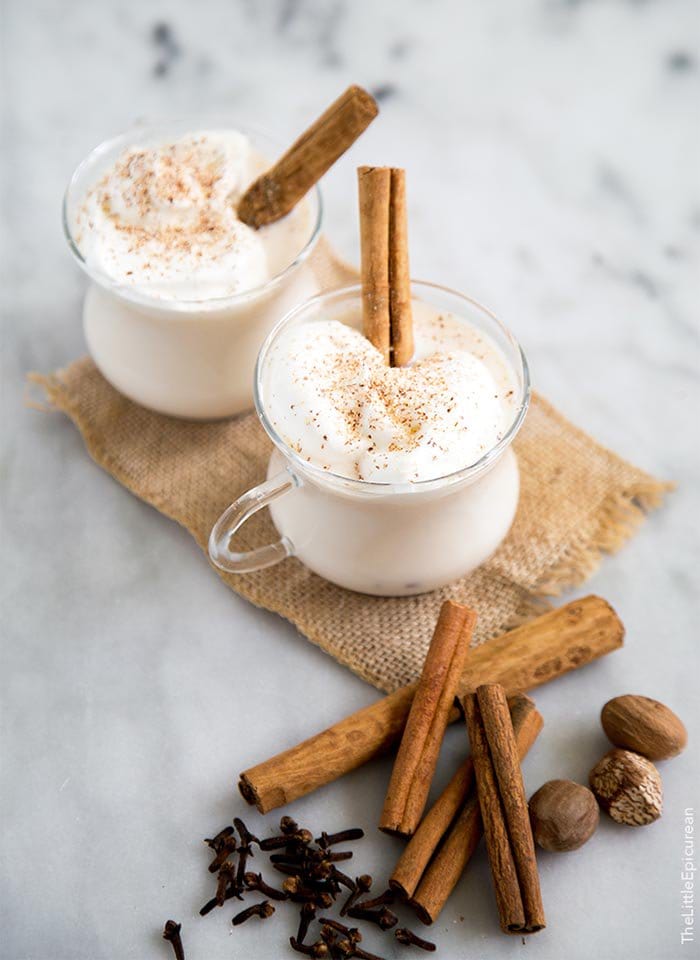 Orange Cranberry Shortbread Cookies | The Cookie Rookie It's not the holidays without a few dozen shortbread cookies. These are flavored with orange, cranberry, and almond, and then it's topped with crunchy turbinado sugar!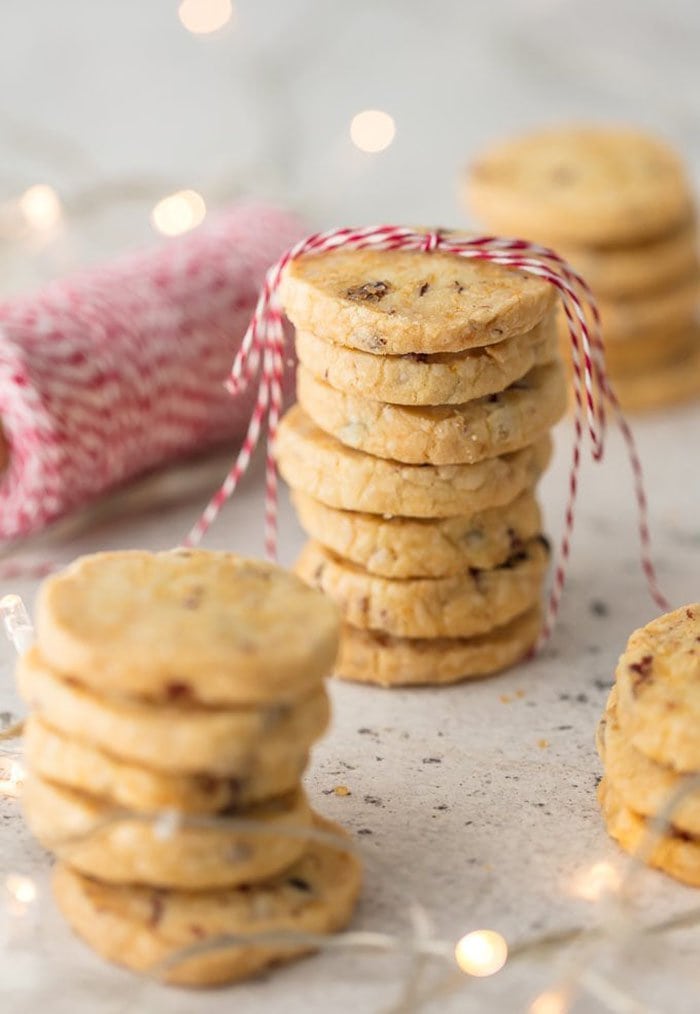 Gluten Free Chex Mix | Iowa Girl Eats Salty, savory, crunchy, and oh so addicting. This is a gluten-free version of the classic Chex Mix!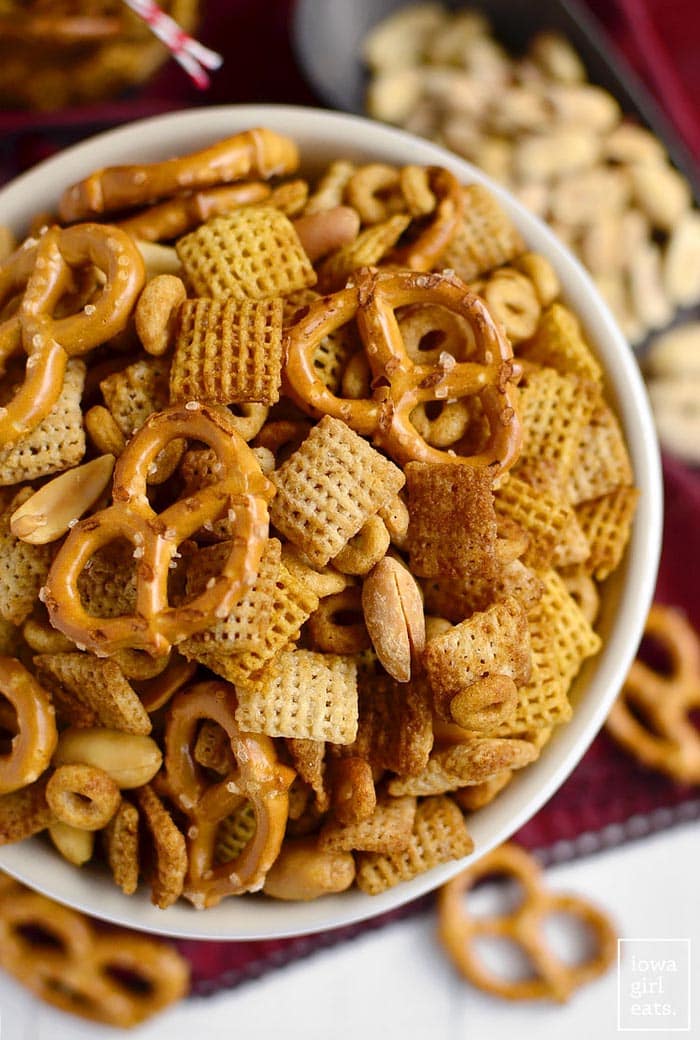 Gingerbread Men Cookies | Life Made Sweeter Spiced with ginger, cinnamon and molasses, these gingerbread men cookies are a holiday favorite. While they're a little crisp along the edges, they remain soft and chewy in the center. Have fun decorating them with loved ones, or eat them as is!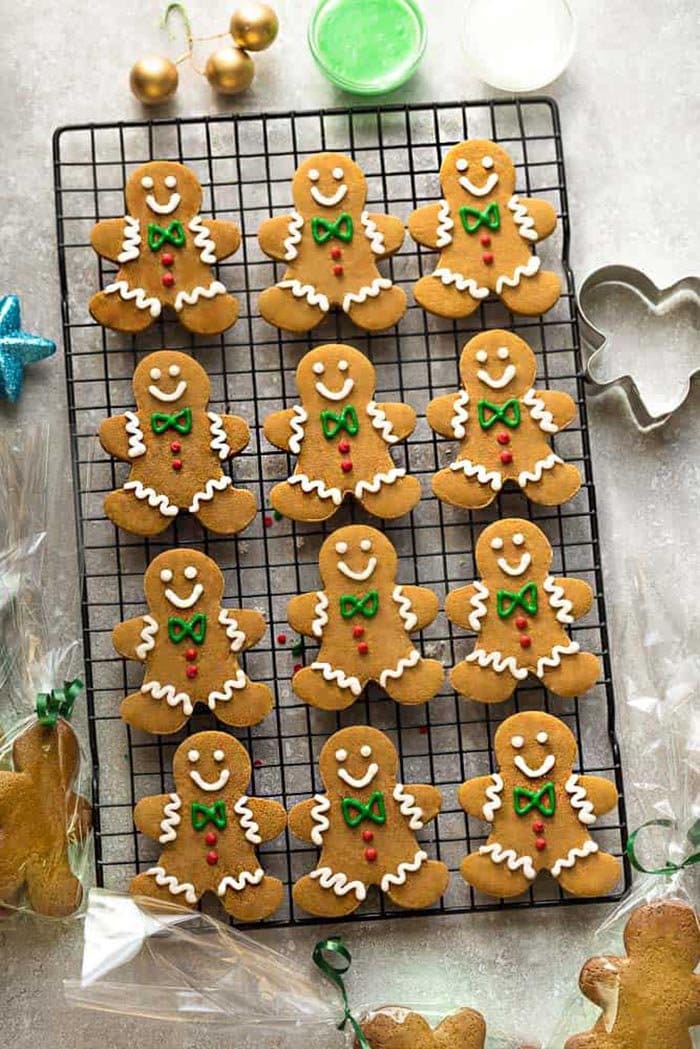 Traditional Eggnog | Simply Sated Why buy when you can DIY? Store-bought eggnog is fast and easy, but nothing beats traditional homemade eggnog!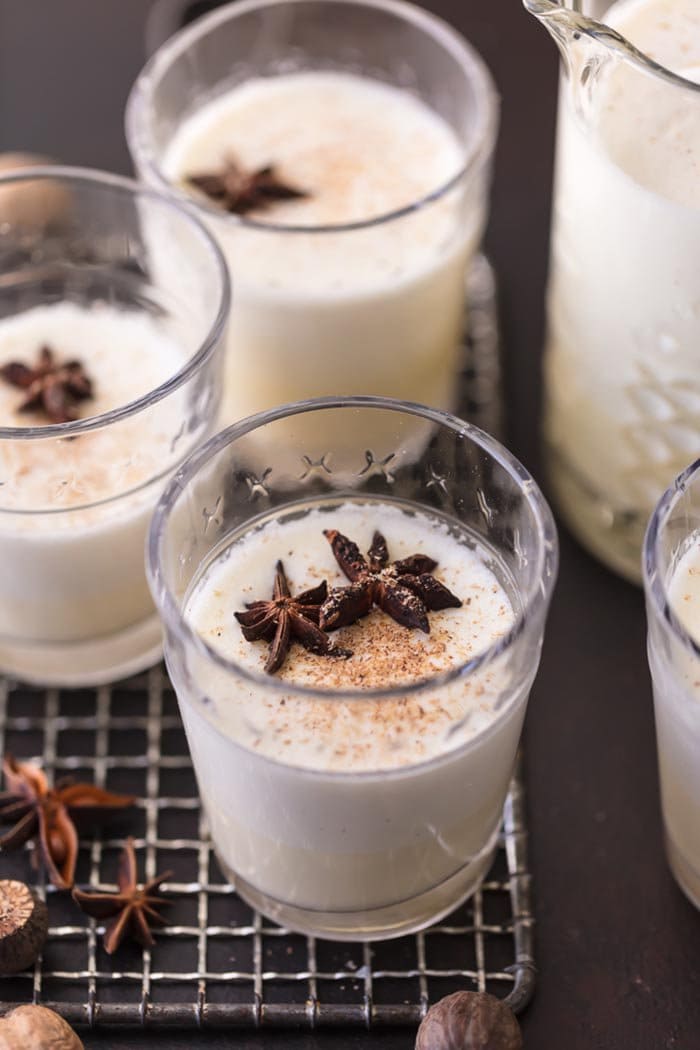 Cranberry Pistachio White Chocolate Biscotti | Peas and Crayons When you serve coffee and tea during the holidays, there better be a dish of biscotti along with it! These holiday biscotti are filled with cranberries and pistachios and drizzled with melted white chocolate.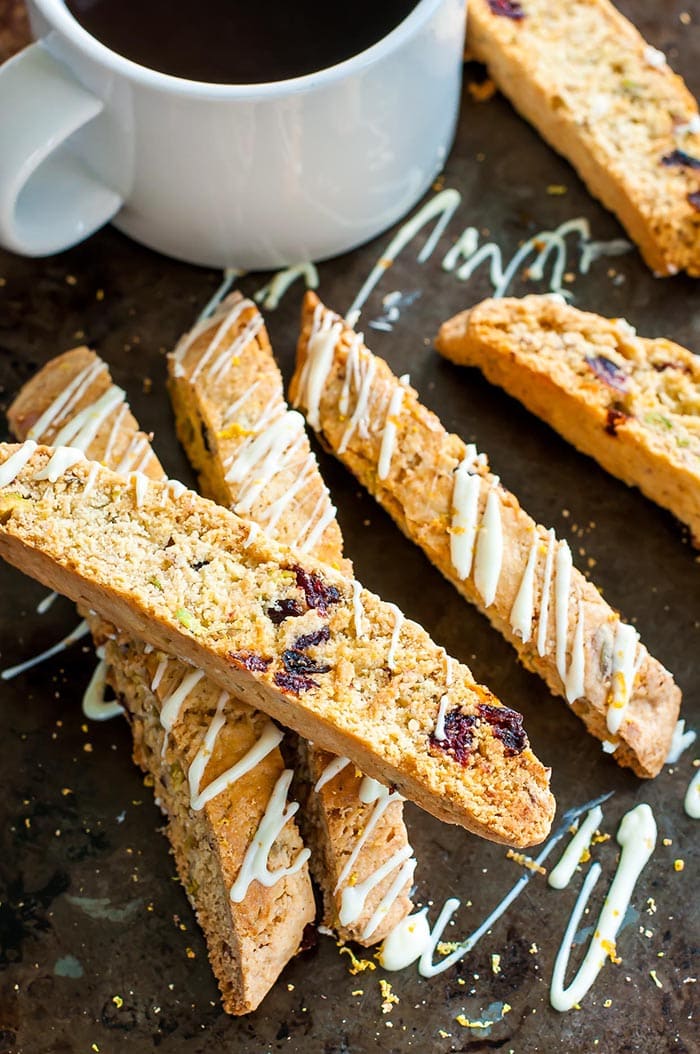 Butter Snowballs | Kristine's Kitchen Whether you call them butter snowballs, meltaway cookies, or wedding cookies, these are a requirement for any holiday cookie platter. They're traditionally make with walnuts or pecans, but go ahead and get creative with your favorite nuts.