Grilled Chicken Recipes are the perfect solution to any busy weeknight. If your family is like ours, everyone is happy when we have grilled chicken breast recipes on the table. These easy, unique, and creative ways to grill chicken breast are our go-to favorites for feeding our family!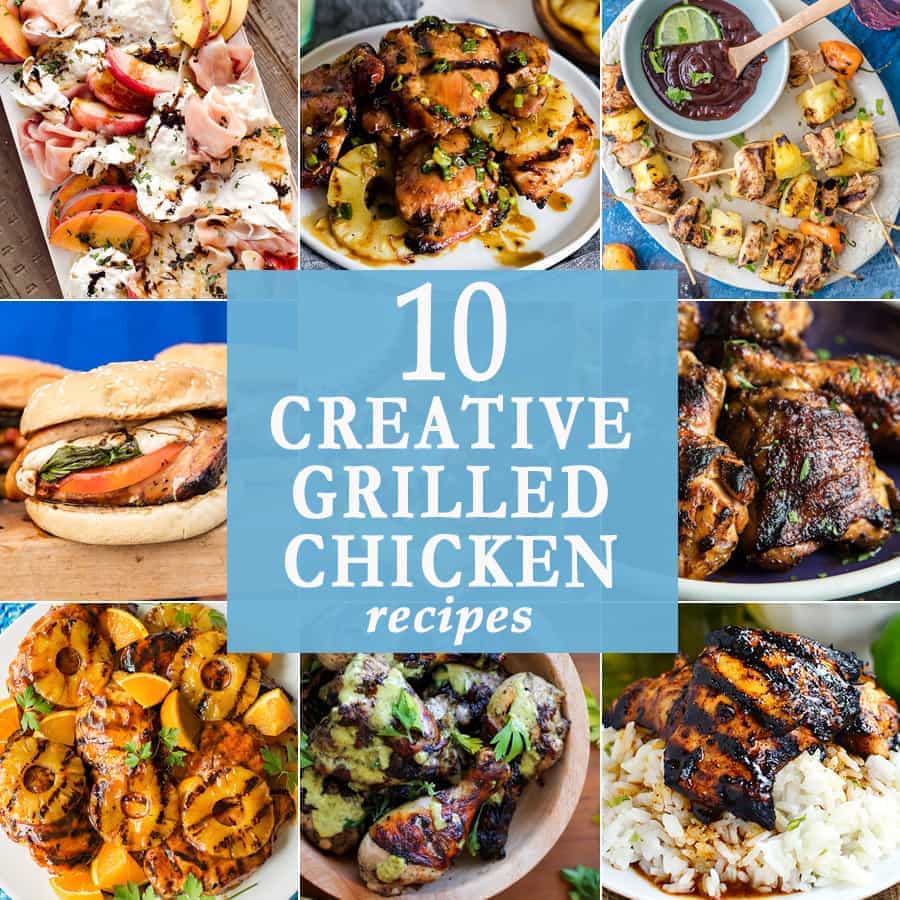 Grilled Chicken Recipes are a must make for Summer.
When the weather gets warmer, you can bet we are making Grilled Chicken Recipes! Hey there! It's Maryanne from The Little Epicurean. It's grilling season! Take your chicken to the next level with these 10 creative grilled chicken breast recipes. Some of these recipes can also work in the oven, meaning you can hold to your favorites all year long. Enjoy! Healthy, flavorful, delicious, and loved by all, these Grilled Chicken Recipes are sure to please.
Stuffed Caprese Chicken Sandwiches | The Cookie Rookie A new way to enjoy all the flavors of caprese! These grilled chicken breasts are stuffed with mozzarella, basil and tomato.
Grilled Peruvian Chicken | Country Cleaver This grilled Peruvian chicken is spiced with smoked paprika, garlic, soy sauce, and lime juice. Just imagine how flavorful this dish is! This is one of our favorite grilled chicken breast recipes!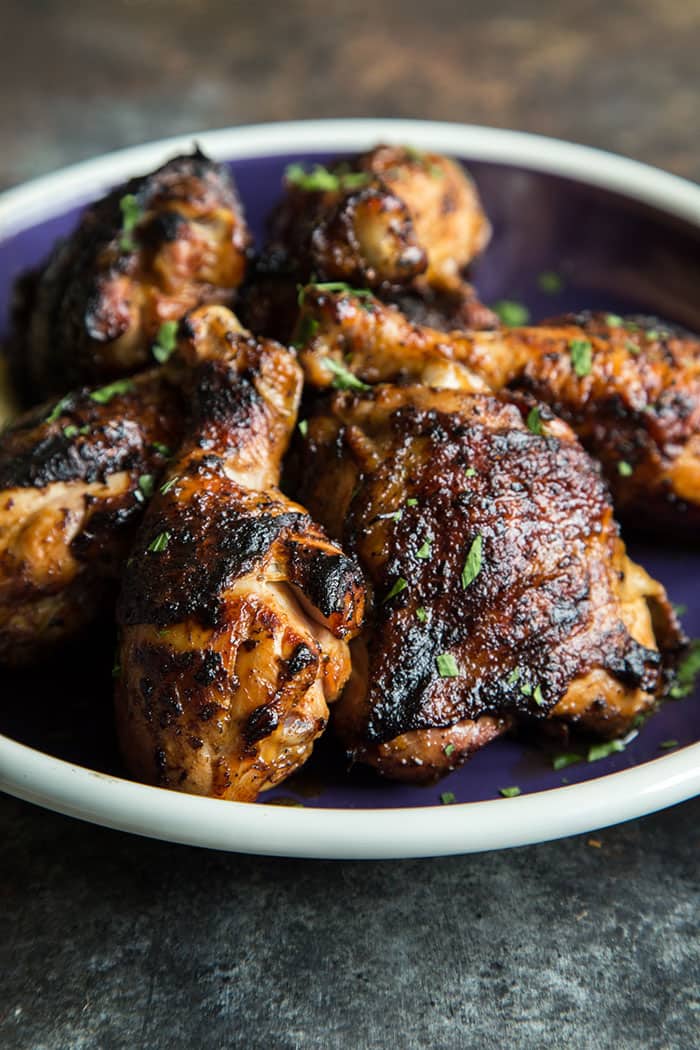 Blueberry Buttermilk Barbecue Chicken | Wholefully Take store bought barbecue sauce to another level by adding in fresh ingredients. This one mixes in blueberries, buttermilk, onion, and garlic. Grilled Chicken and BBQ sauce are a match made in Heaven!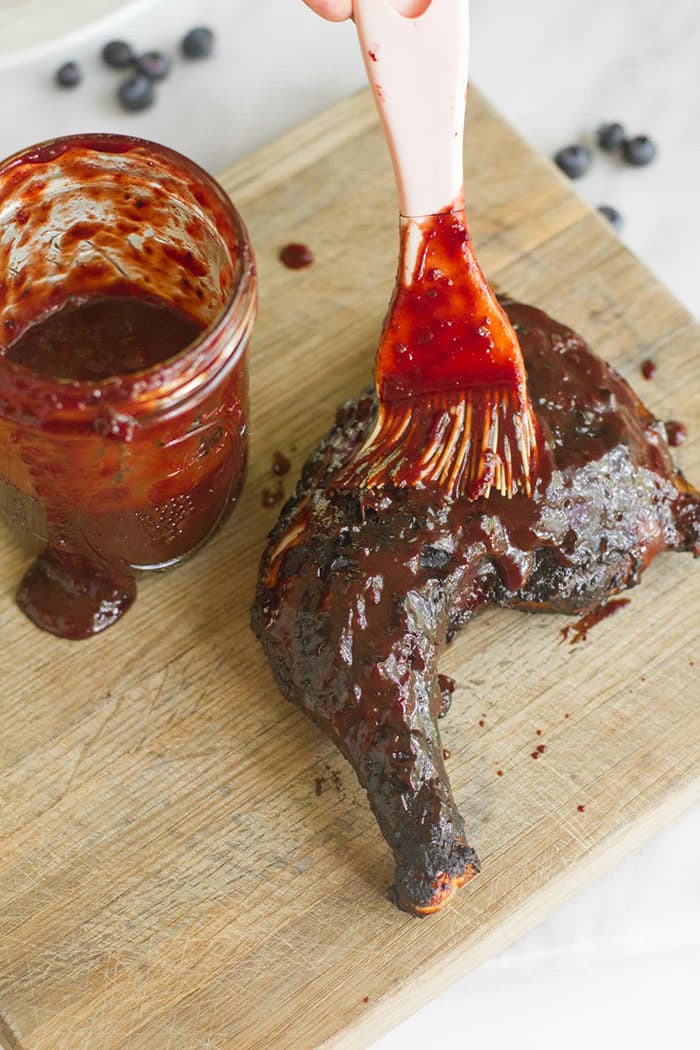 Pineapple Habanero BBQ Chicken Kebabs | The Cookie Rookie These chicken kebabs are sweet, spicy, and flavorful. Make a large batch to serve a party! I love grilled chicken breasts recipes as is, or on a skewer. Just more fun that way!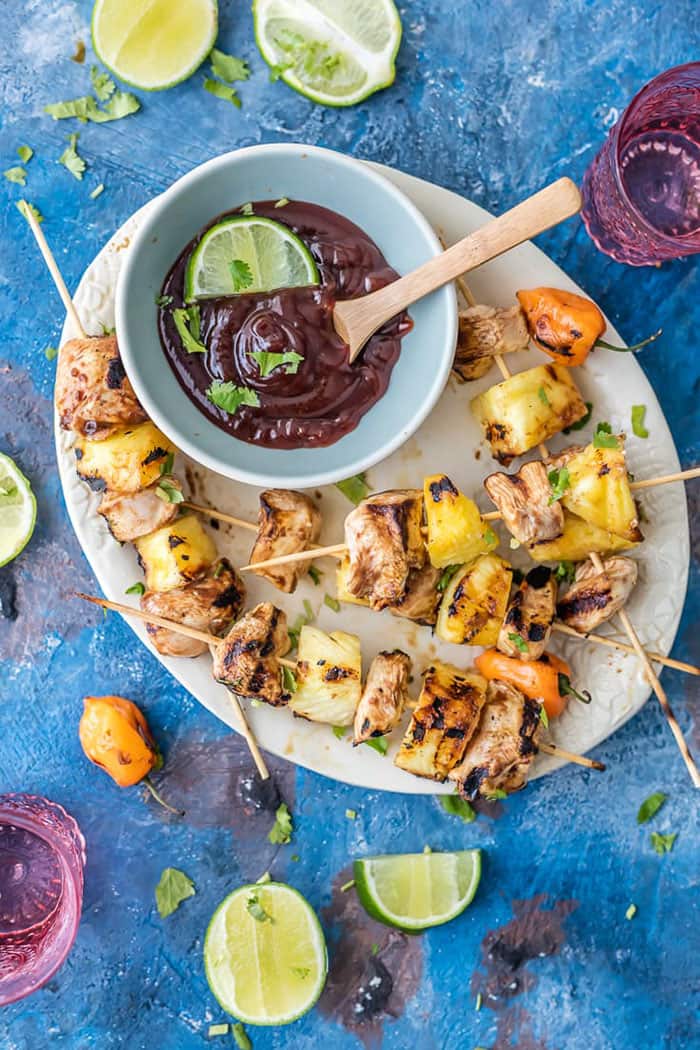 Grilled Chimichurri Chicken | The Roasted Root Update your standard grilled chicken recipe with chimichurri sauce! This sauce originates from Argentina and it's made with fresh herbs, vinegar, and garlic.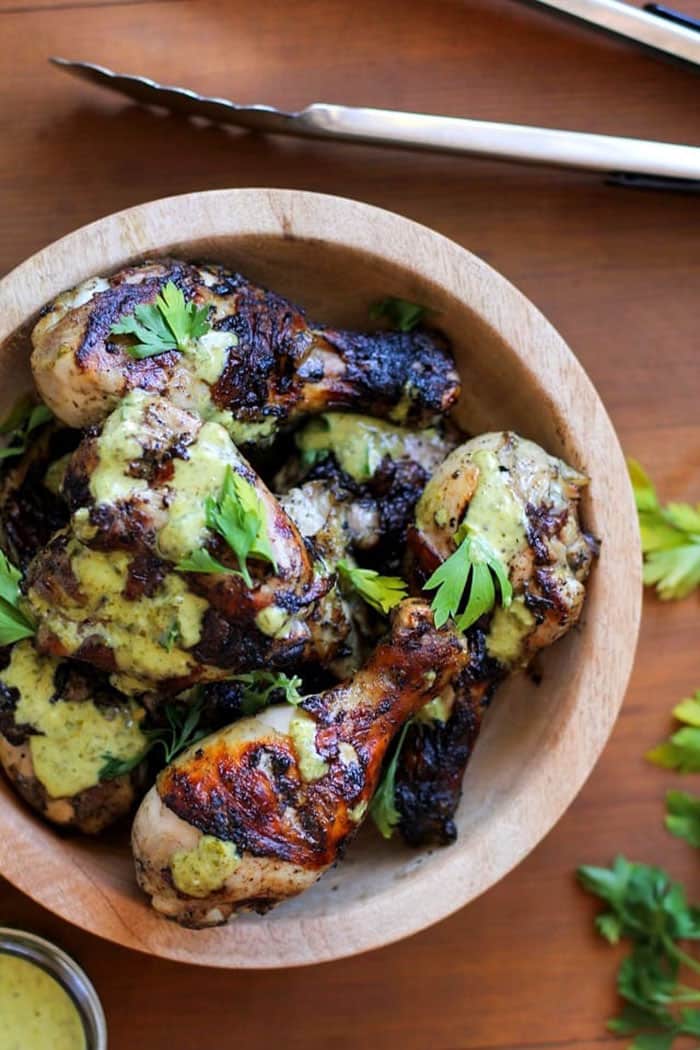 Orange Barbecue Grilled Chicken | Saving Room for Dessert Orange, ginger, and pineapple come together to flavor this barbecue grilled chicken.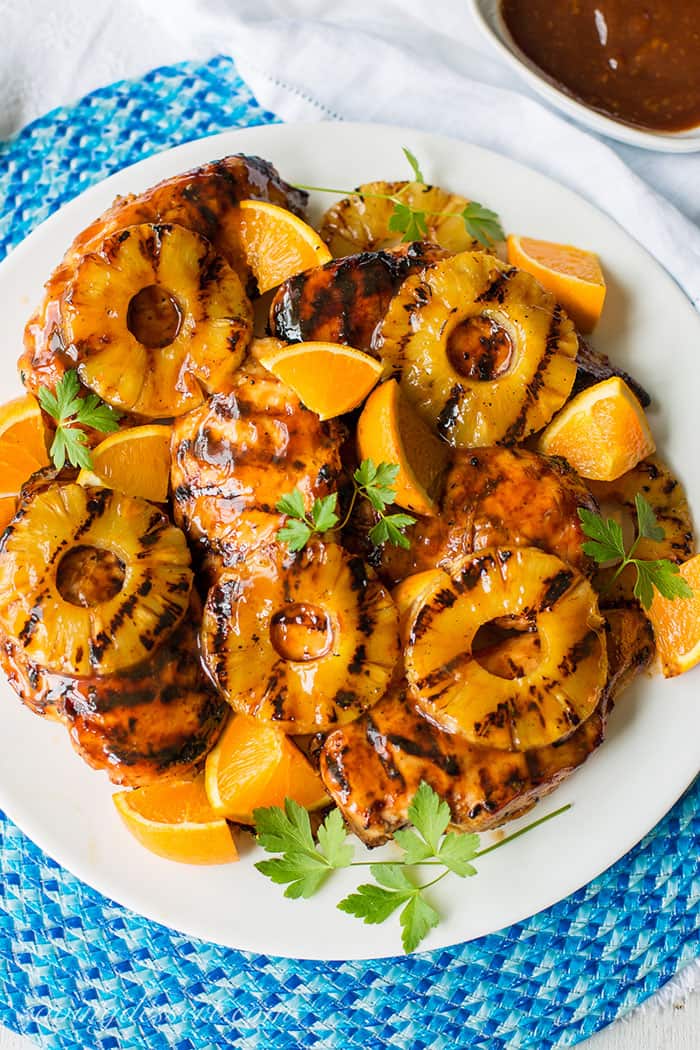 Miso Grilled Chicken Sandwich | Rachael Hartley Nutrition This miso grilled chicken sandwich is topped with sriracha mayo. It's spicy, smokey, and full of umami flavor. The miso paste used to marinate the marinate chicken is also great for roasted vegetables or whisked into a dressing.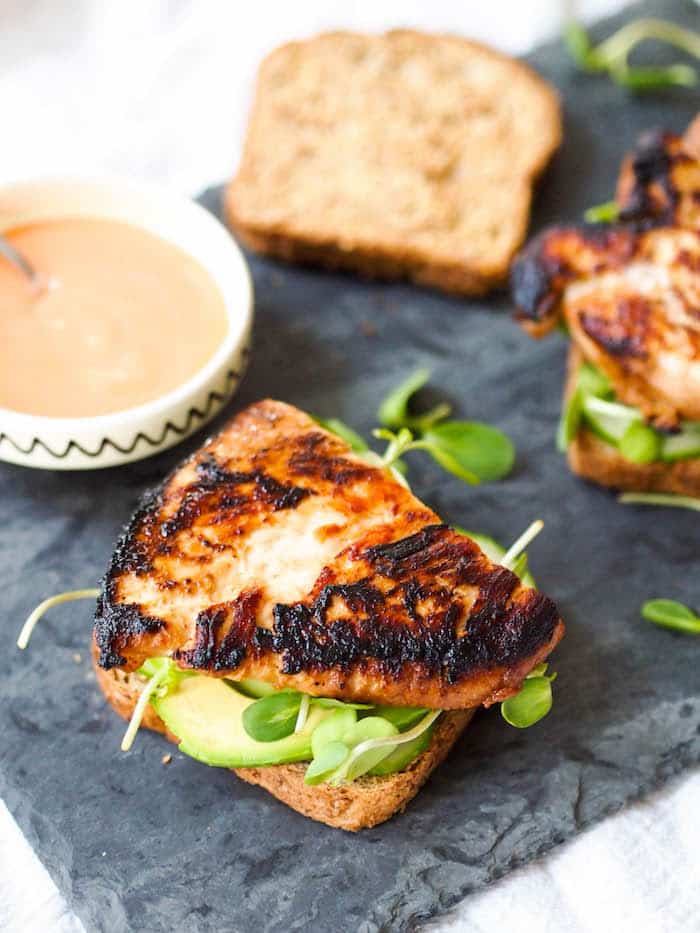 Balsamic Chicken with Peaches and Prosciutto | The Creative Bite This grilled chicken is topped with fresh peaches, prosciutto, burrata, and a rich balsamic reduction. It's a beautiful dish to present to guests! What a BEAUTIFUL way to serve grilled chicken breast!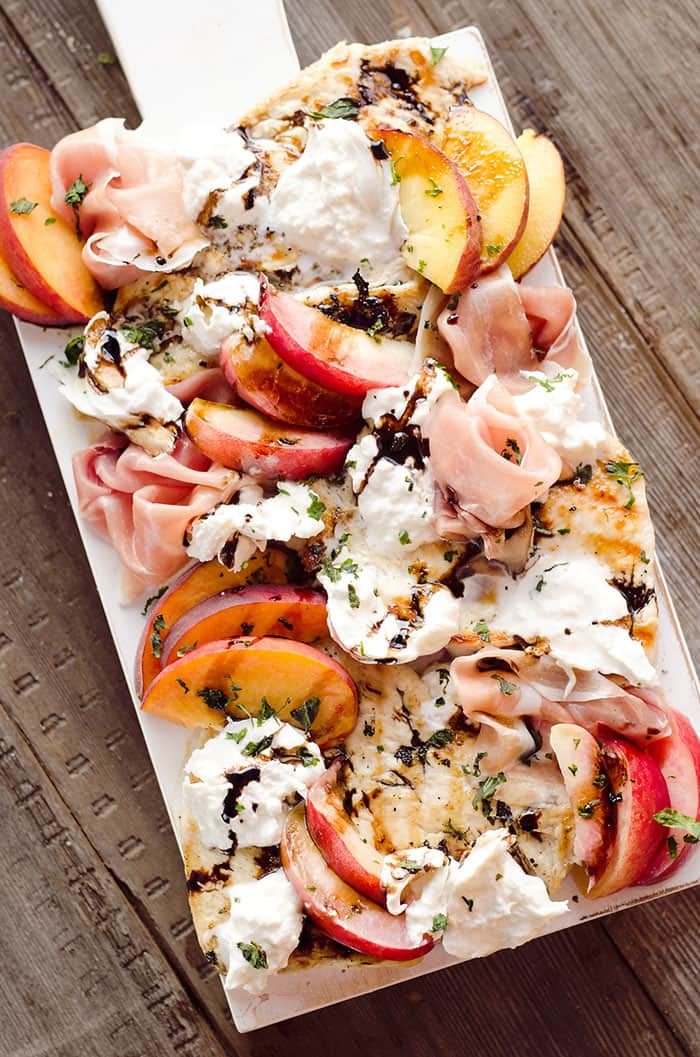 Grilled Chili Honey Lime Chicken Thighs | Iowa Girl Eats Serve this grilled chili honey lime chicken thighs over a bed of rice or toss it with a salad. Either way, it'll definitely a delicious meal!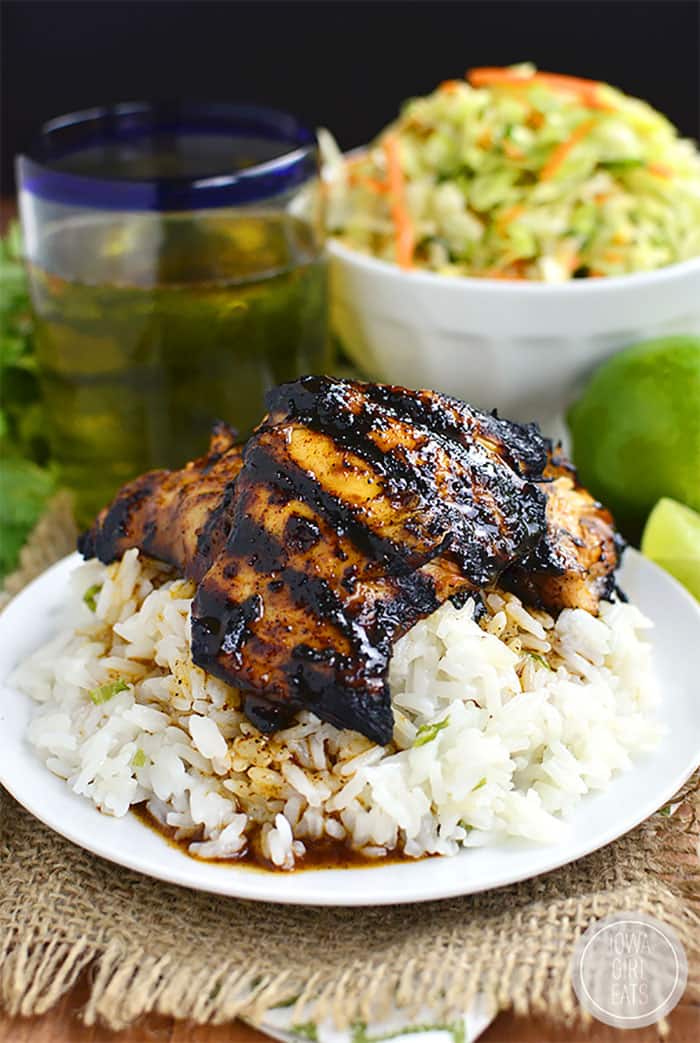 Sweet Soy Marinated Grilled Chicken Thighs | Nutmeg Nanny These chicken thighs are marinated in brown sugar, soy sauce, coconut milk, and spices. Even the pickiest eaters won't complain about this meal. We recently made this Grilled Chicken Breast Recipe for our family and they practically licked their plates clean!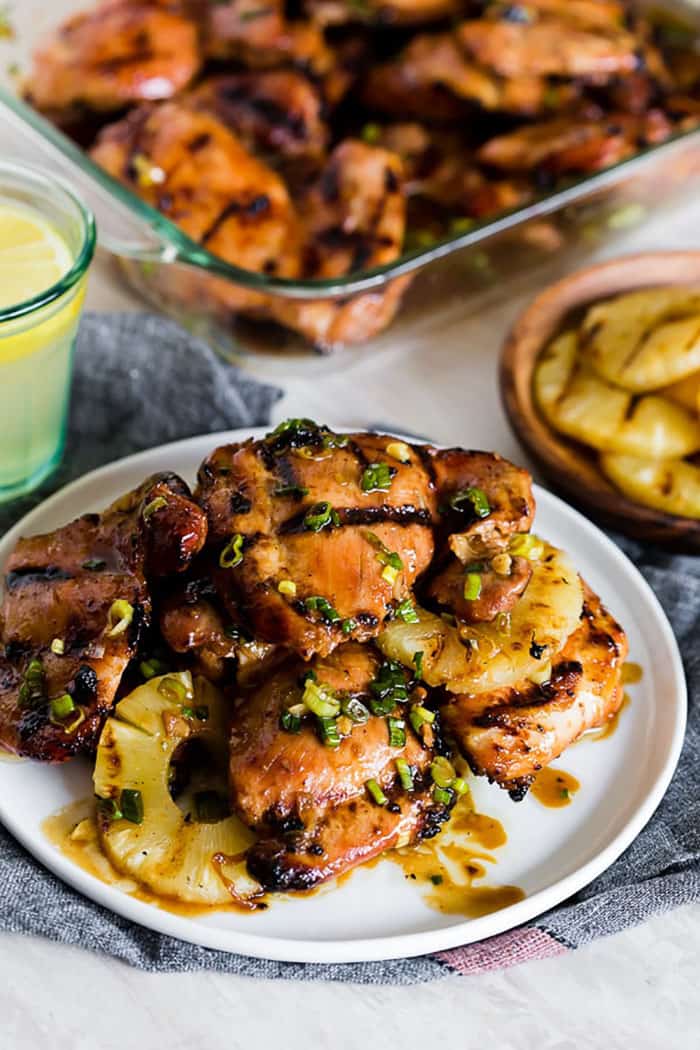 Every family I know loves grilled chicken recipes. Enjoy!