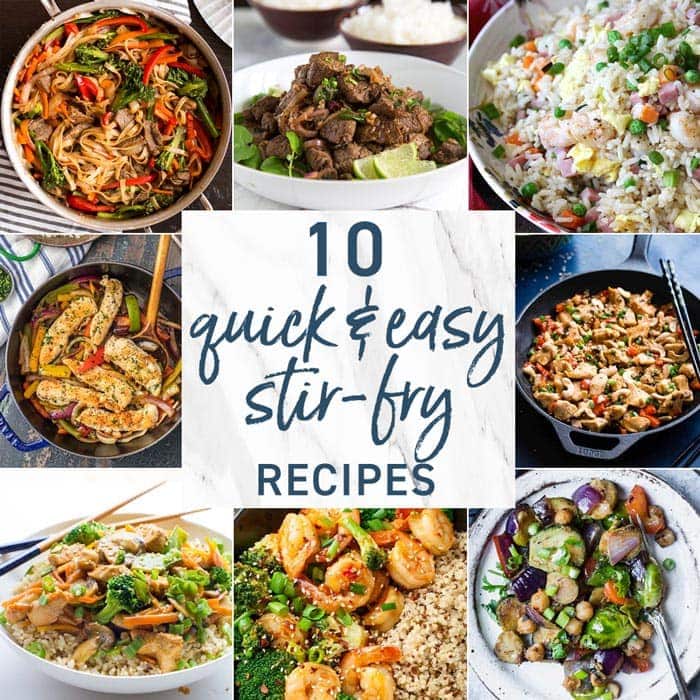 Hello there! It's Maryanne from The Little Epicurean. Do you want to know the secret to simple time-saving delicious meals? Stir-fry! Grab your wok or skillet and crank up the heat because today we're starting 10 quick and easy stir-fry recipes that'll rival your favorite take-out place. From noodles to fried rice to meat dishes and veggie options, we've got you covered. Enjoy!
Cilantro Chicken Stir-Fry | The Cookie Rookie This healthy dinner takes stir-fry to another level. It's loaded with chicken, bell peppers, onions, and cilantro for an easy yet healthy meal.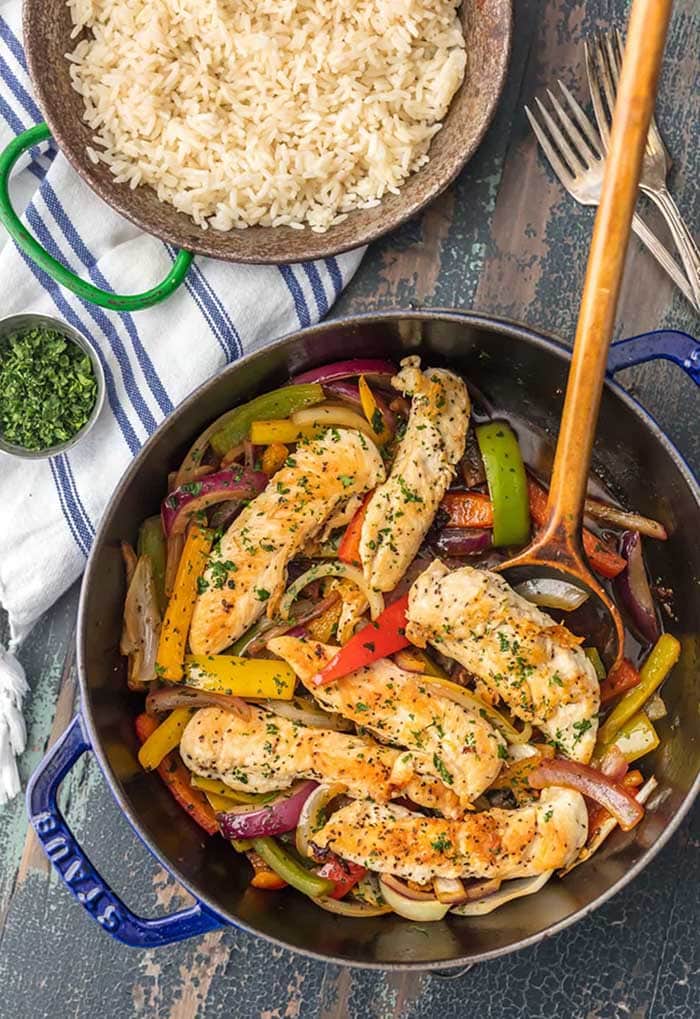 Stir Fry Beef with Onions and Scallions | The Little Epicurean This stir fry beef takes 20 minutes to marinate and only minutes to cook. Serve it with jasmine rice or over a bed of salad!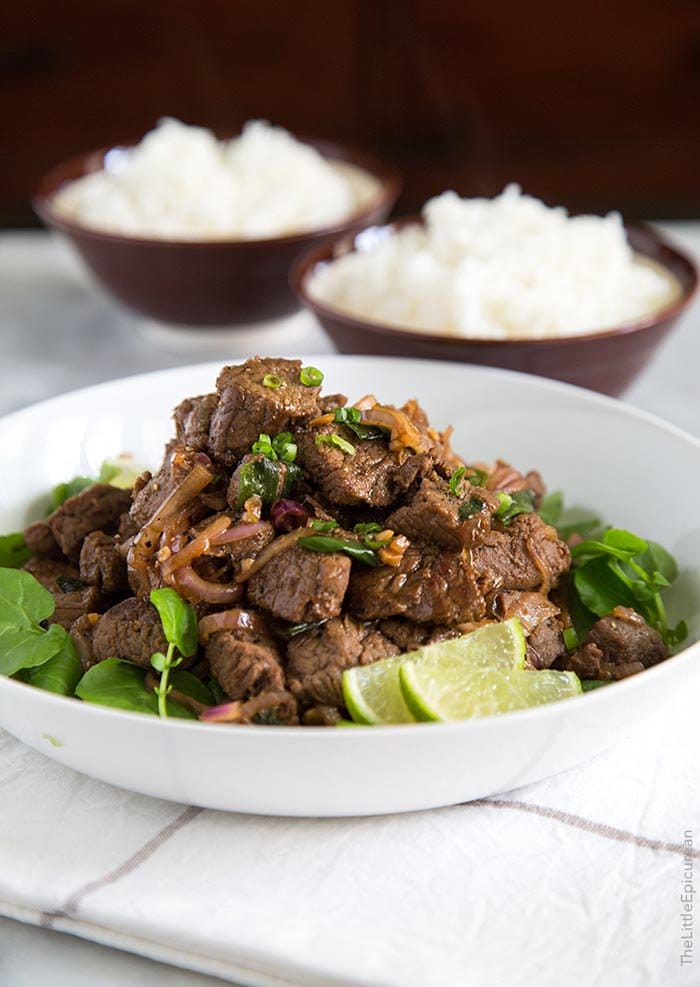 Shrimp Fried Rice with Vegetables | Karen's Kitchen Stories  Eat this shrimp fried rice as a light main course or serve it alongside any of these other quick and easy stir-fry dishes. Add your favorite veggies to pack in the nutrients.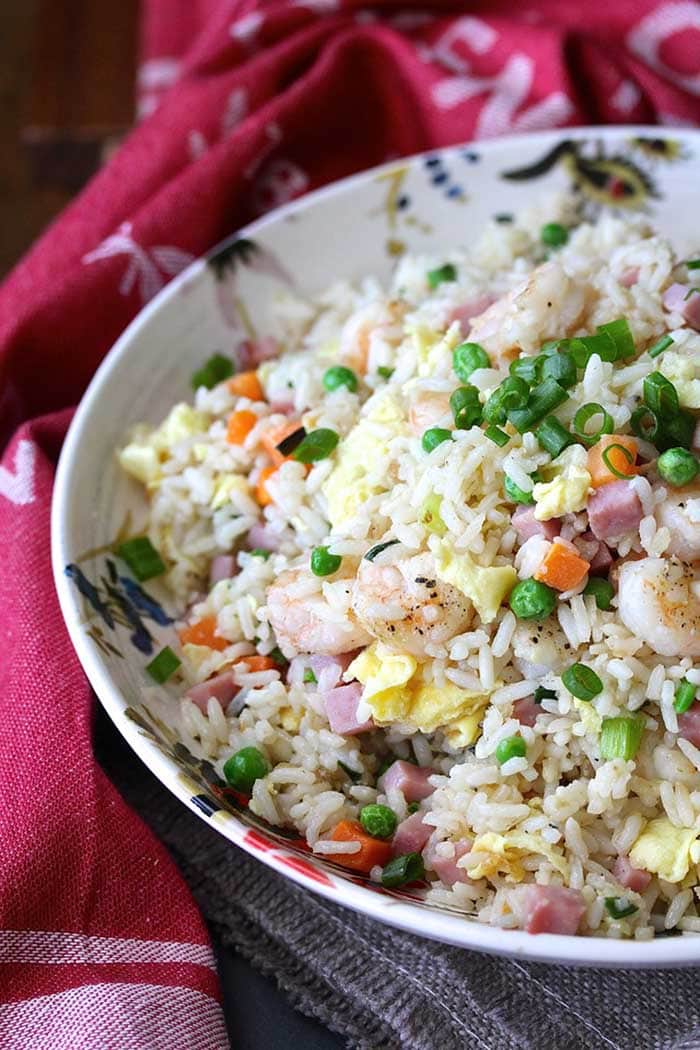 Healthy Chicken Stir Fry | Wholefully How do you sneak in a ton of veggies without anyone complaining? Hide them in this 30 minute healthy chicken stir fry! Serve this dish over brown rice for added fiber.
Kung Pao Chickpea & Brussels Sprouts Stir-Fry | Ambitious Kitchen This vegetarian kung pao chickpea and brussels sprouts is packed with protein and flavor. Best of all, it's wonderful for meal-prepping.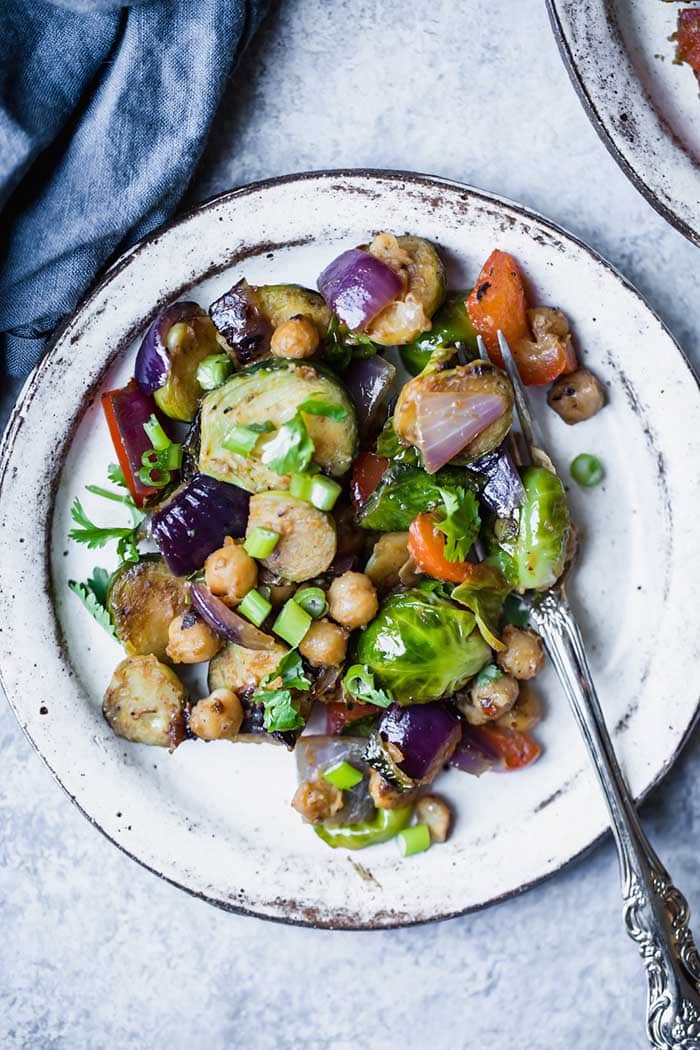 Spicy Basil Beef Stir Fry (And Spicy Basil Tofu) | The Little Epicurean This spicy basil dish can be prepared two ways: with sliced beef or with tofu. If possible, try to make it with spicy Thai basil for a kick of flavor and excitement.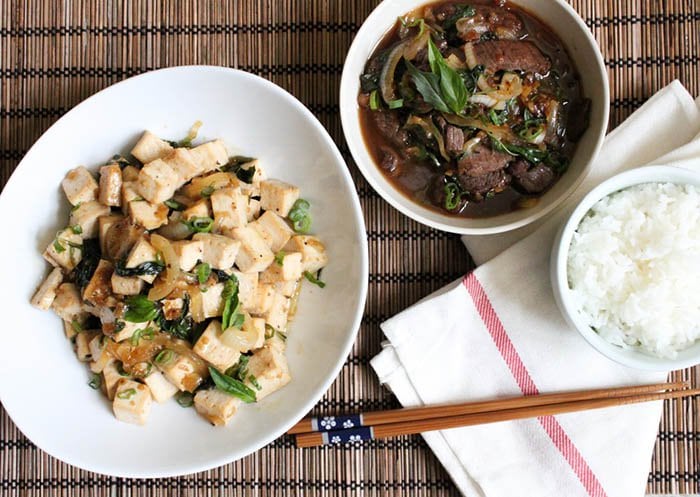 Shrimp and Asparagus Stir Fry | Life's Ambrosia This shrimp and asparagus stir fry is a must during springtime when asparagus is bountiful. This dish is crisp, savory, and such a breeze to whip together.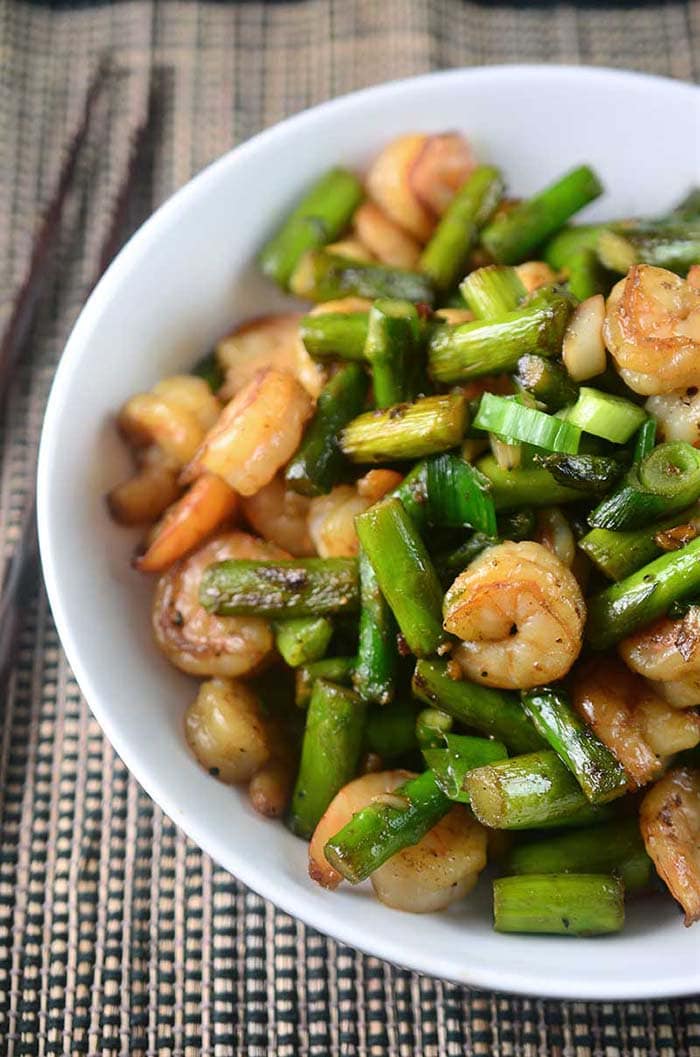 Beef Noodle Stir Fry | Fox and Briar This beef noodle stir fry is great for feeding a group. It's made with bell peppers, broccolini, and carrots, but you can easily add in your favorite veggies like green beans and snap peas. It's topped with steak to make this a terrific one pot meal!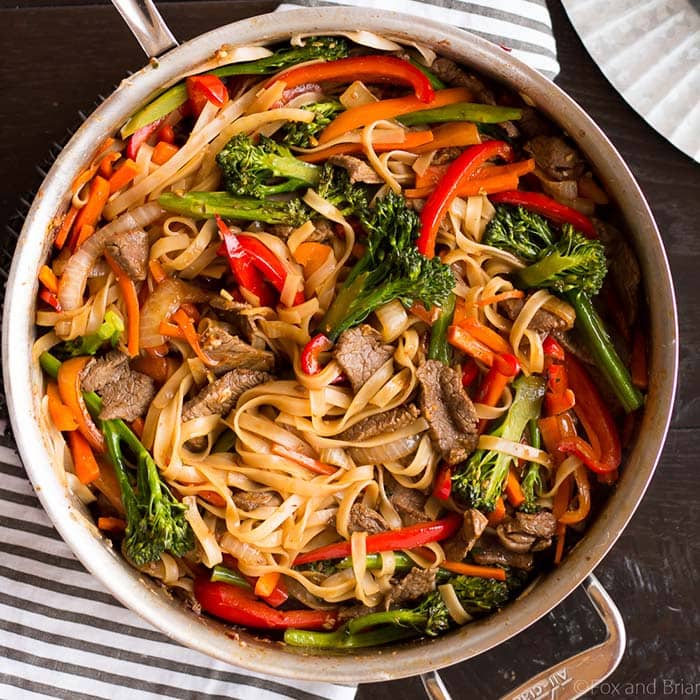 Paleo Cashew Chicken Stir Fry | Food Faith Fitness This dish checks off all the boxes. It's gluten-free, dairy-free, egg-free, and paleo friendly. It's ready in 20 minutes and much healthier than any takeout you can order!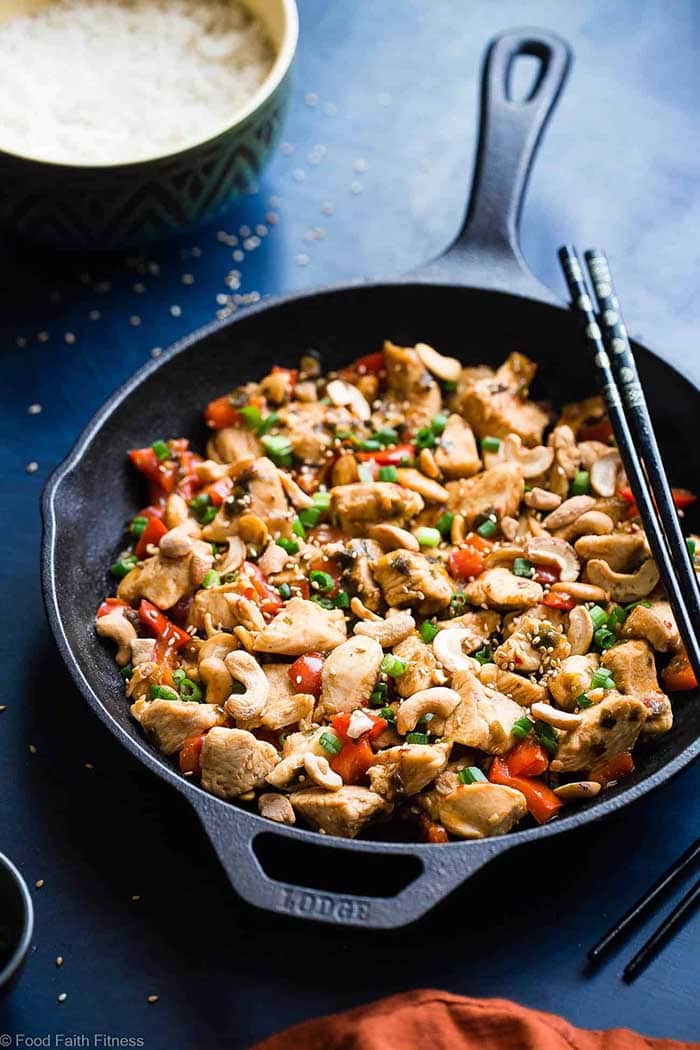 Szechwan Shrimp and Broccoli | Peas and Crayons The sweet and spicy sauce that coats this dish is perfect on pretty much any protein and veggie combination. Try it with the classic shrimp and broccoli, and then feel free to experiment with others. How about tofu and asparagus or chicken and mushroom?!