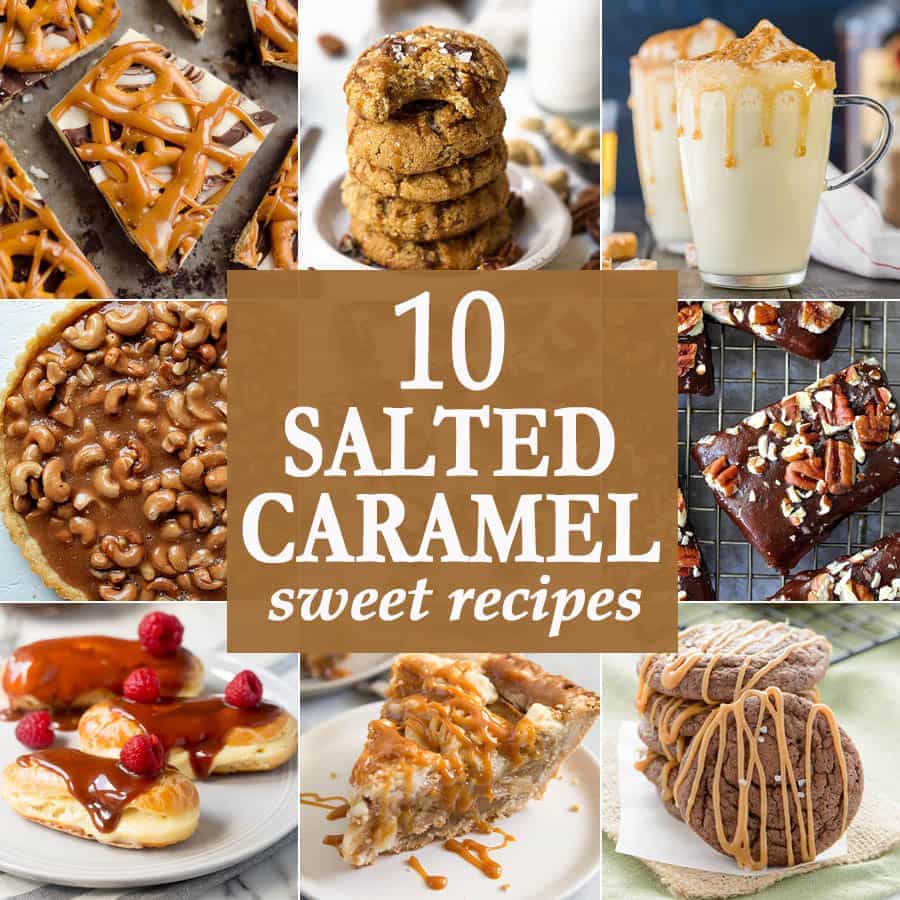 Hi there! It's Maryanne from The Little Epicurean. Caramel is great, but salted caramel is even better! Today we're exploring 10 of the best salted caramel sweet recipes. The addition of salt helps to enhance the buttery notes of caramel and provides a nice flavor contrast that keeps your tastebuds wanting more! Enjoy!
Salted Caramel Eggnog | The Cookie Rookie This easy to make homemade salted caramel eggnog takes less than 15 minutes to cook on the stove. Add rum for a traditional eggnog, or simply omit it to make a family-friendly version.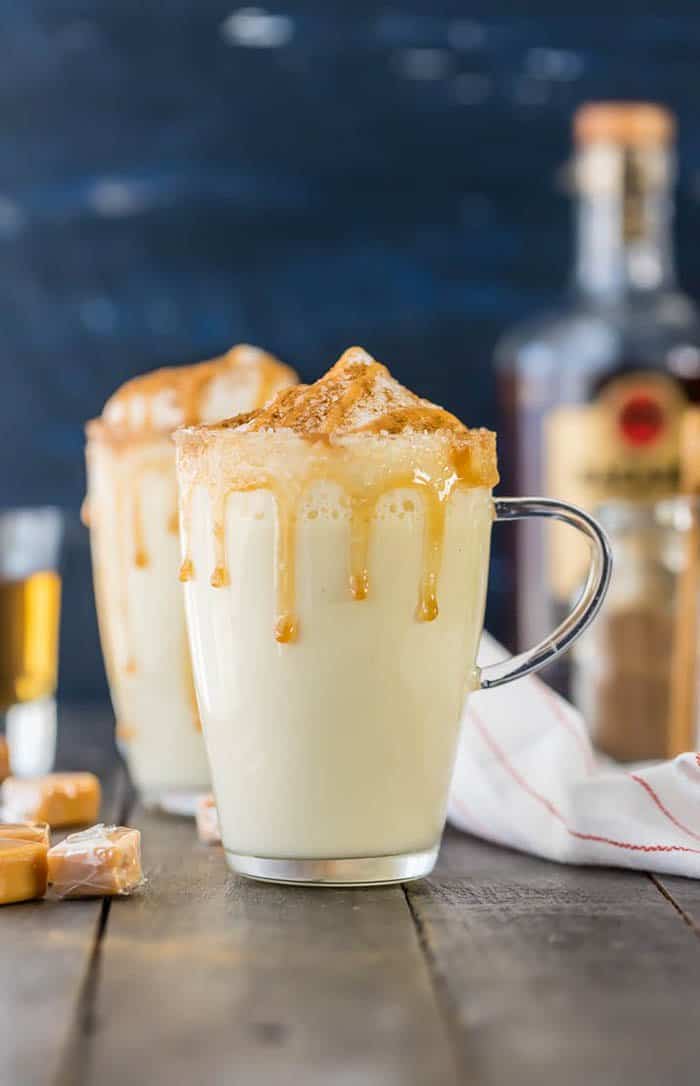 Salted Caramel Apple Pie | The Little Epicurean This pie encases slices Granny Smith applies tossed in a rich buttery salted caramel sauce. Grab a large plate because you'll want more than one slice.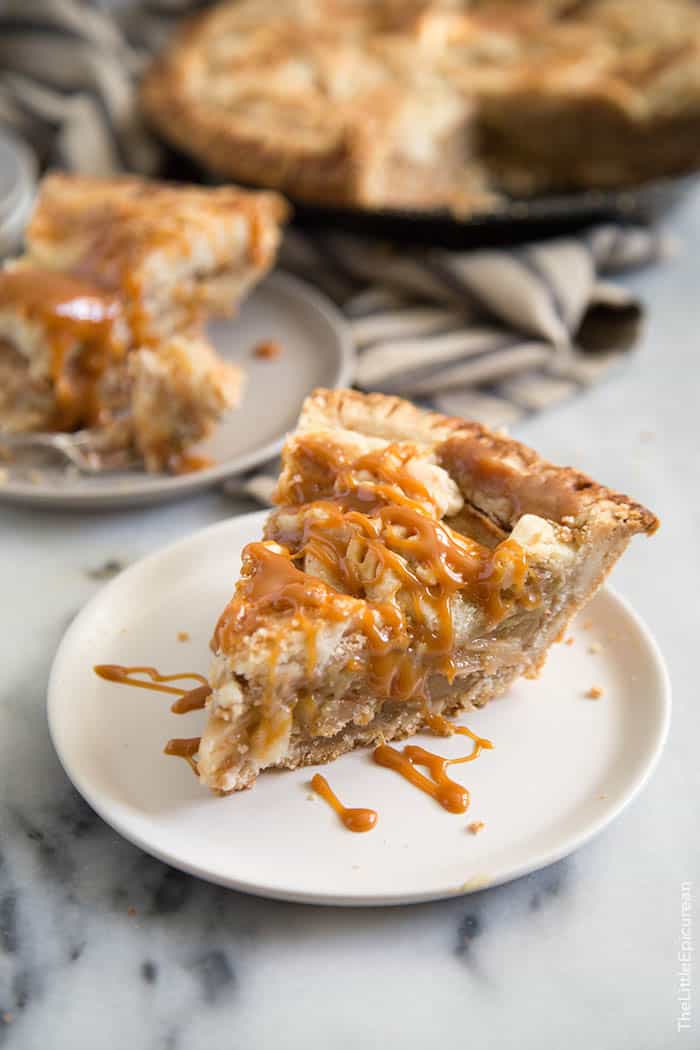 Salted Caramel Pecan Cookies | The Movement Menu These soft and chewy salted caramel pecan cookies gets its amazing texture from raw cashews. Best of all, these cookies are gluten-free and dairy-free!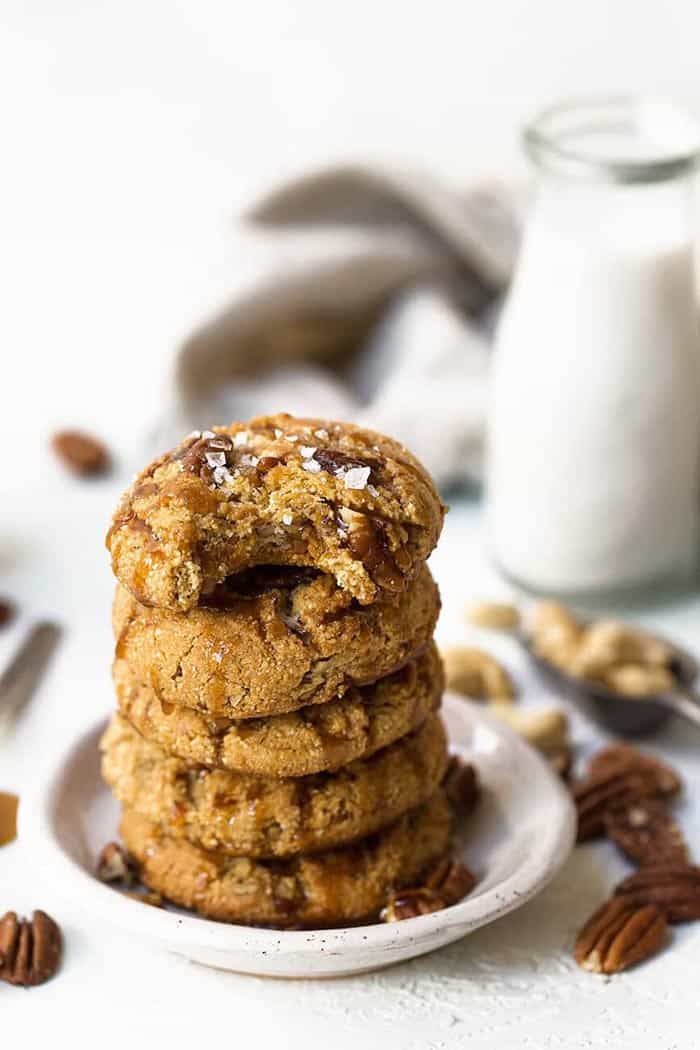 Salted Caramel Pretzel Chocolate Bark | The Creative Bite This no-bake snack is great for all sorts of celebrations, events, and occasions. It's an excellent sweet, salty, and crunchy treat that'll keep you coming back for more!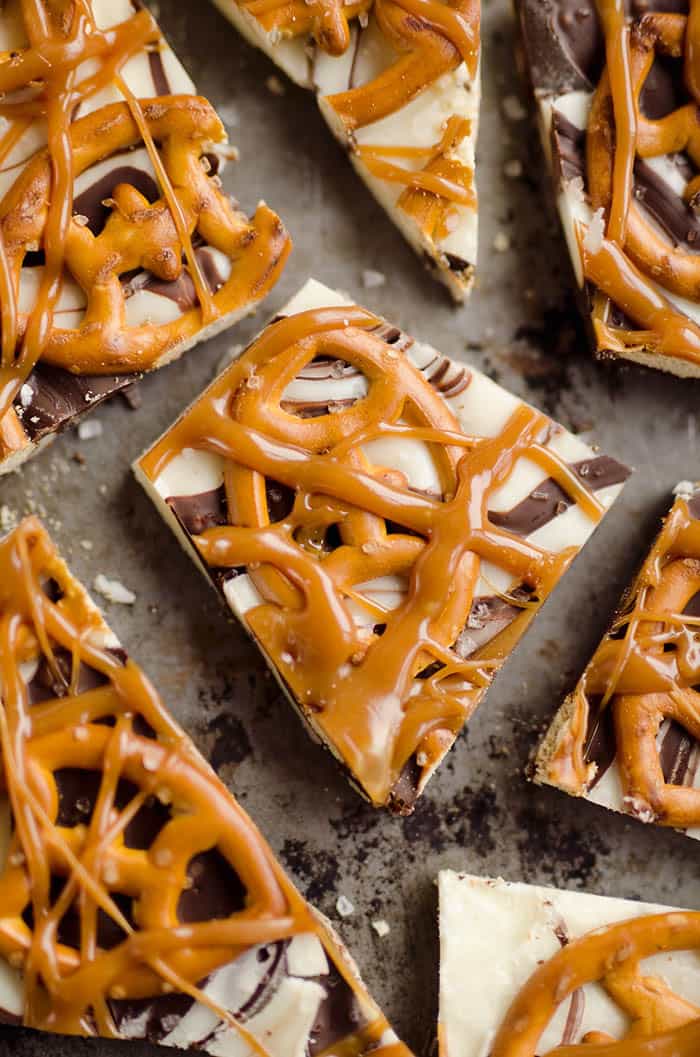 Salted Caramel Cashew Tart | Sweet Recipeas This is the ultimate in salty sweet deliciousness. Invite some friends over because you'll want to share this decadent treat.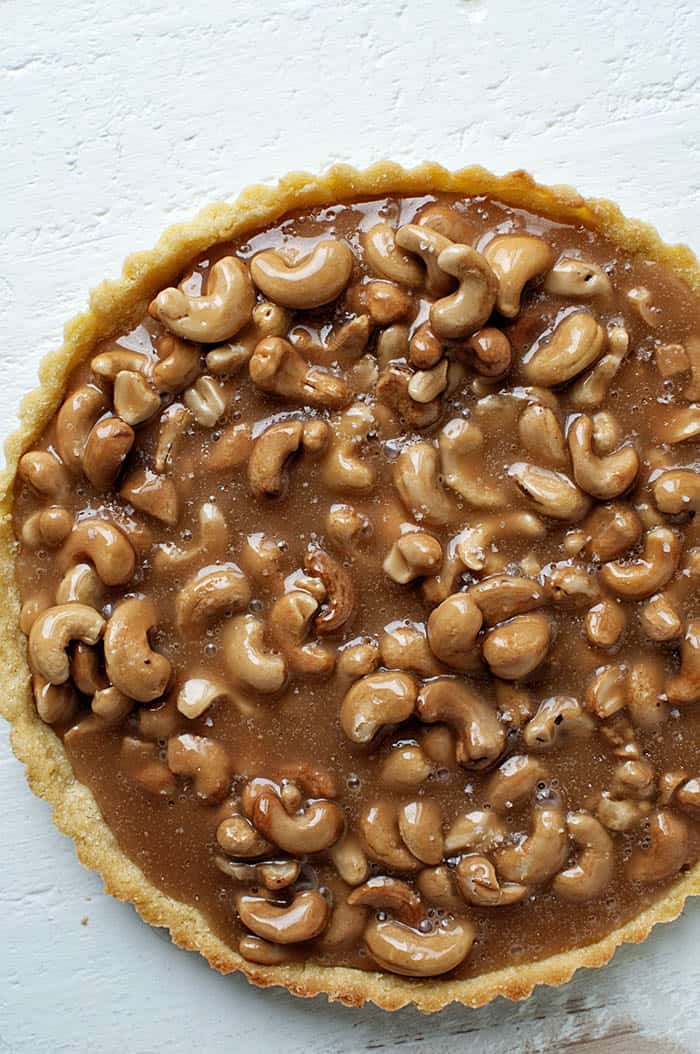 Salted Caramel Eclairs | Dessert for Two No need to find a nearby French bakery. Impress friends and family by making homemade salted caramel eclairs!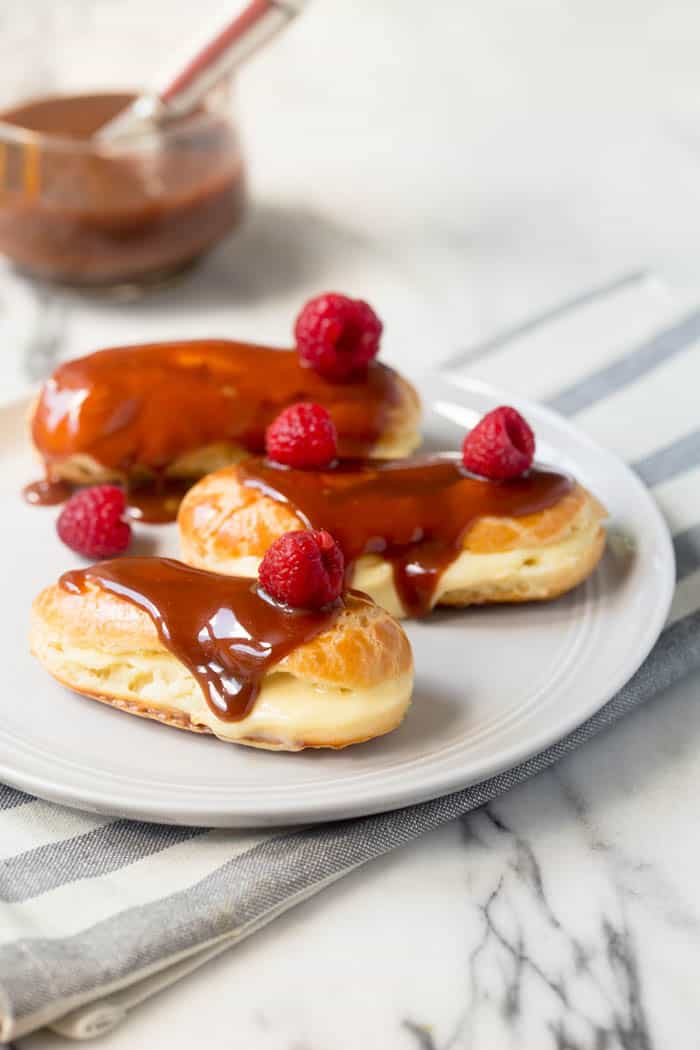 Banana Cake with Whipped Sea Salt Caramel | The Little Epicurean This layered banana cake is frosted with whipped sea salt caramel. It's a moist and flavorful cake that you can enjoy any season.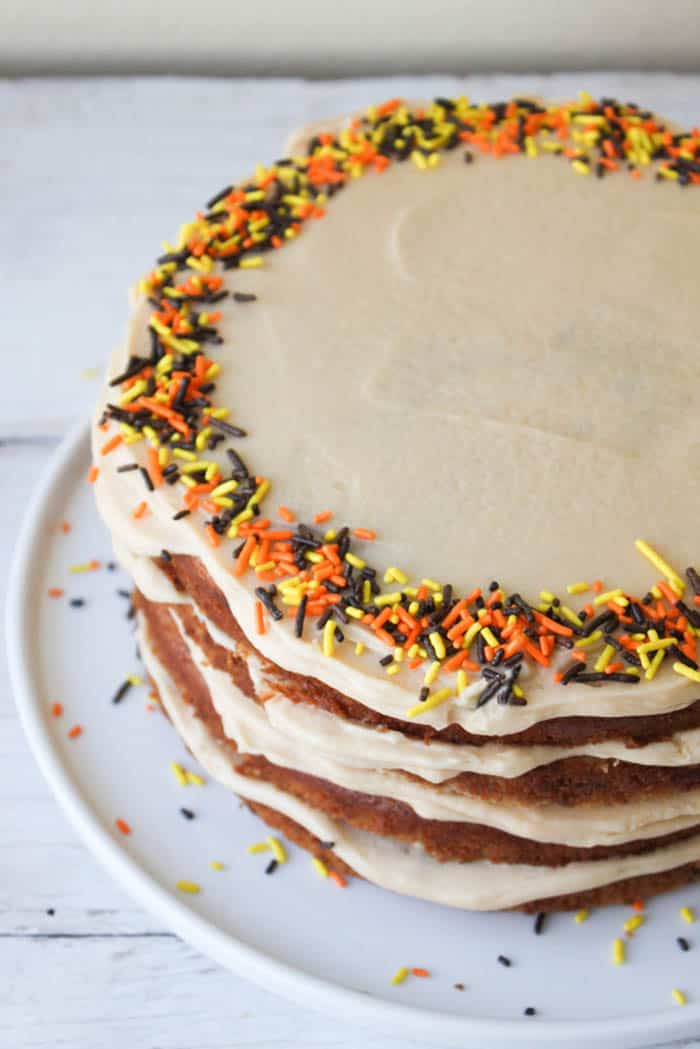 Salted Chocolate Pecan Caramel Bars | Karen's Kitchen Stories These decadent salted chocolate pecan caramel bars embodies everything you could want into a treat: gooey, sticky, a little crunchy, and oh so tasty.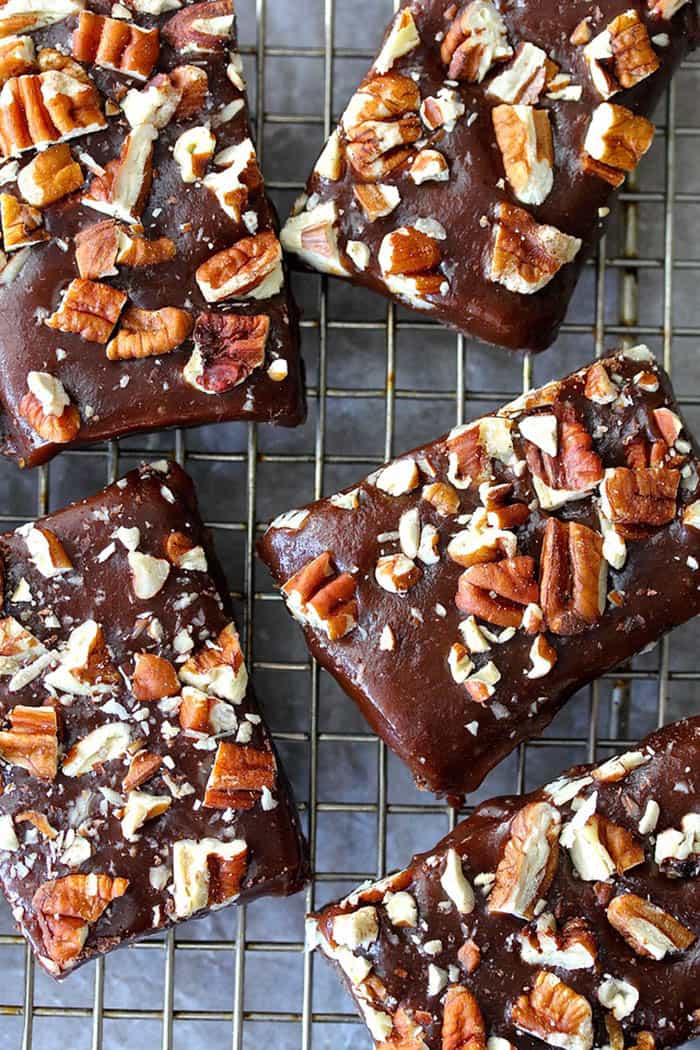 Salted Caramel Brownie Cookies | Baked by an Introvert These soft chocolate cookies get a generous drizzle of caramel and a nice sprinkling of sea salt. The flavor combo is a perfect match!
Salted Coconut Caramels | The Muffin Myth These vegan salted coconut caramel are easy to make! You may never want to buy store-bought caramel candies again.