This 2 Ingredient Fudge recipe is so easy to make! All you need to make Andes Mint Fudge (Frosting Fudge) is Andes Mint Chips and Chocolate Frosting! You can make this easy 2 ingredient fudge recipe in any flavor combo making it so perfect, creamy, and tasty! This Easy Fudge Recipe is a delicious must make for any holiday celebration.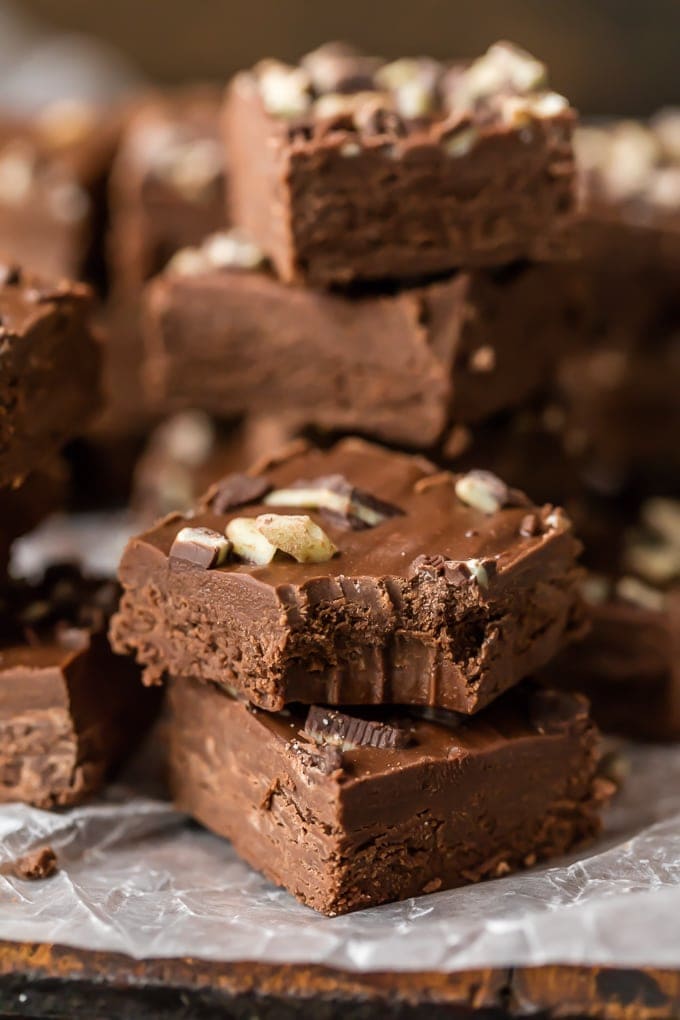 2 Ingredient Fudge Recipe
This easy 2 Ingredient Fudge Recipe is made out of Andes Mint chips & chocolate frosting
I am legit OBSESSED with this Andes Mint Fudge recipe and I'm so excited to share it with you all. I'm all about easy recipes as you guys know, and it simply doesn't get any simpler than this easy fudge recipe.
This 2 Ingredient Fudge is amazingly creamy, delicious, and so fun. It's the ultimate holiday recipe that can be made in hundreds of flavors!
I chose to make today's recipe Andes Mint Fudge because I thought the mint chocolate was a great flavor combo for Christmas, but you can be the judge of what would taste the best. You can add nuts, chocolate chips, anything…the sky is the limit! What are you waiting for?
Make this Easy Fudge in any flavor combo, like this Andes Mint Fudge recipe!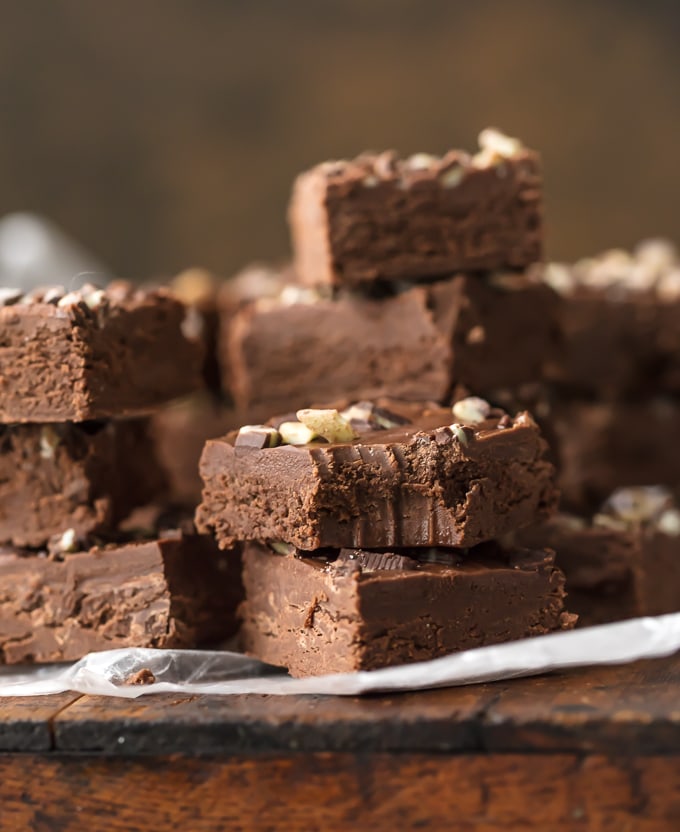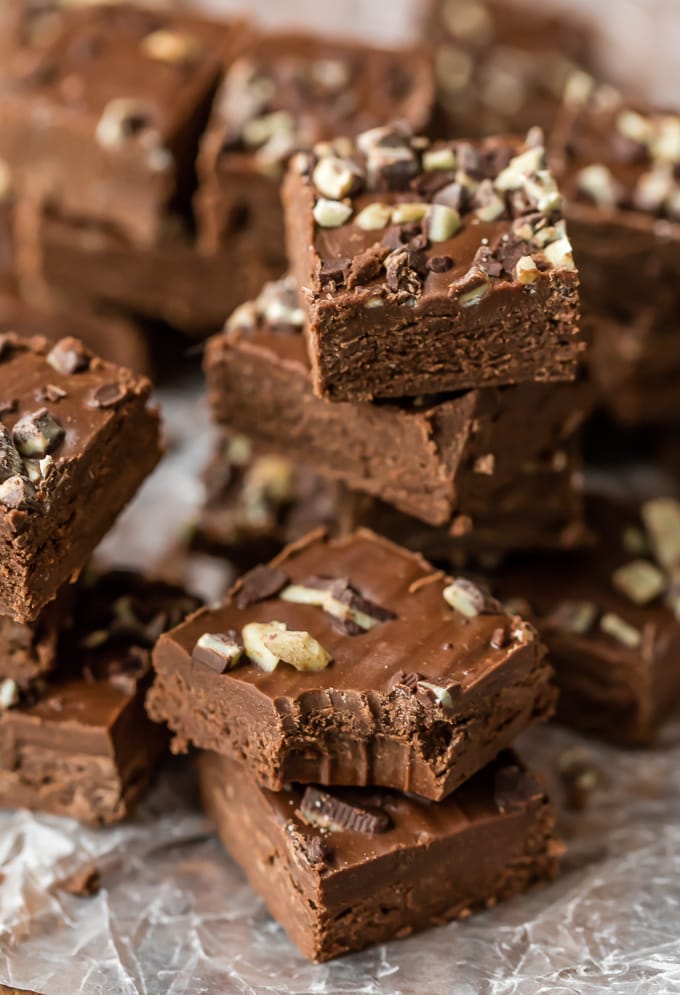 Andes Mint Fudge Recipe
What would Christmas be without fudge?! Or better yet, what would Christmas be without this easy Andes Mint Fudge? The cool minty flavor is perfect for winter. I love Chocolate Mint Fudge so I couldn't pass up the chance to make these.
Easy Fudge Recipe with just 2 Ingredients!
If you haven't already scrolled down to see which 2 ingredients are in this easy fudge recipe, then I'll tell you right now. All you need for 2 Ingredient Fudge is a jar of store-bought frosting and a bag of your favorite chocolate chips.
You can make this easy fudge recipe in so many different flavors:
White Chocolate Vanilla
Creamy Dark Chocolate
Peanut Butter Vanilla
Mint Chocolate Fudge
And of course a million other flavor combos! I have always loved Andes Mints, so this combo of Andes Mint Chips and Milk Chocolate Frosting was right up my alley. It's not safe in my house for long so someone come take it off my hands. It's shockingly delicious!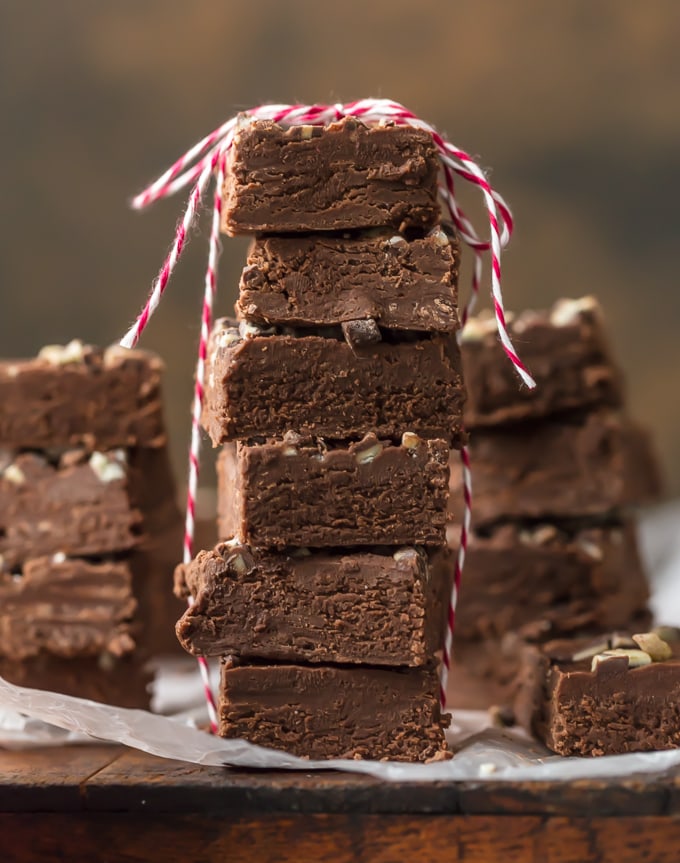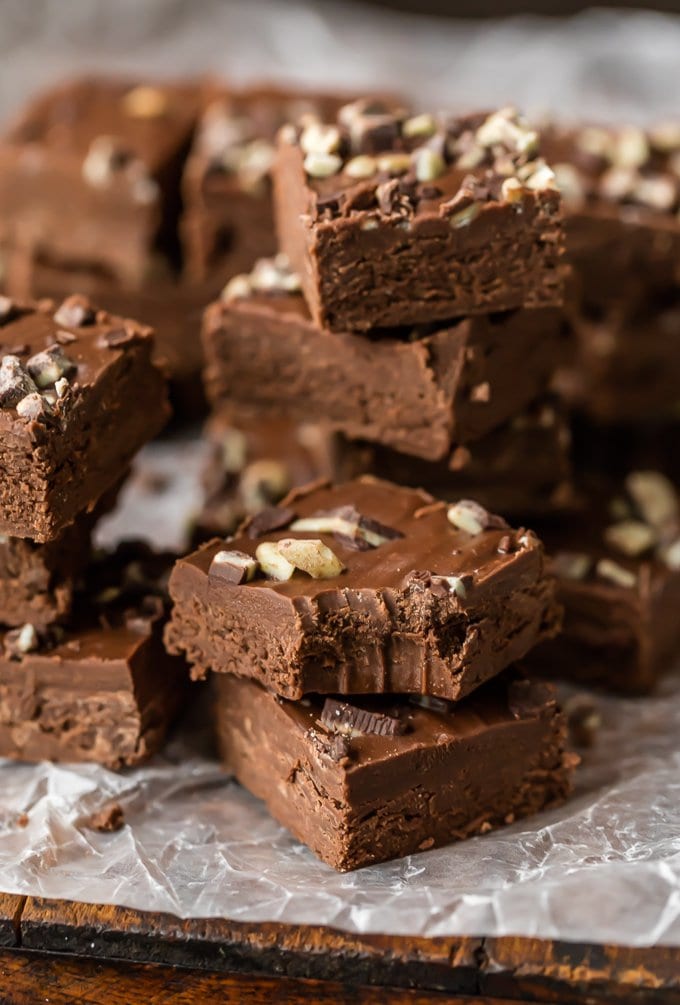 How do you make fudge?
I have only made fudge two other times (French Silk Pie Fudge and White Chocolate Peppermint), and while it wasn't difficult, it wasn't nearly as easy as this easy fudge recipe! All you need is 2 ingredients, a microwave, and a baking dish…And a fridge. You guys can do it, I just know you can!
Andes Mint Fudge (or any 2 Ingredient Fudge) makes a great homemade Christmas gift. And for those of you that have been procrastinating until now, you STILL HAVE TIME! All you need to make this mint fudge is about 3 minutes of prep time and about an hour for it to chill in the fridge. Perfect, right?!
I told you this was an easy fudge recipe! There's nothing to mess up. :)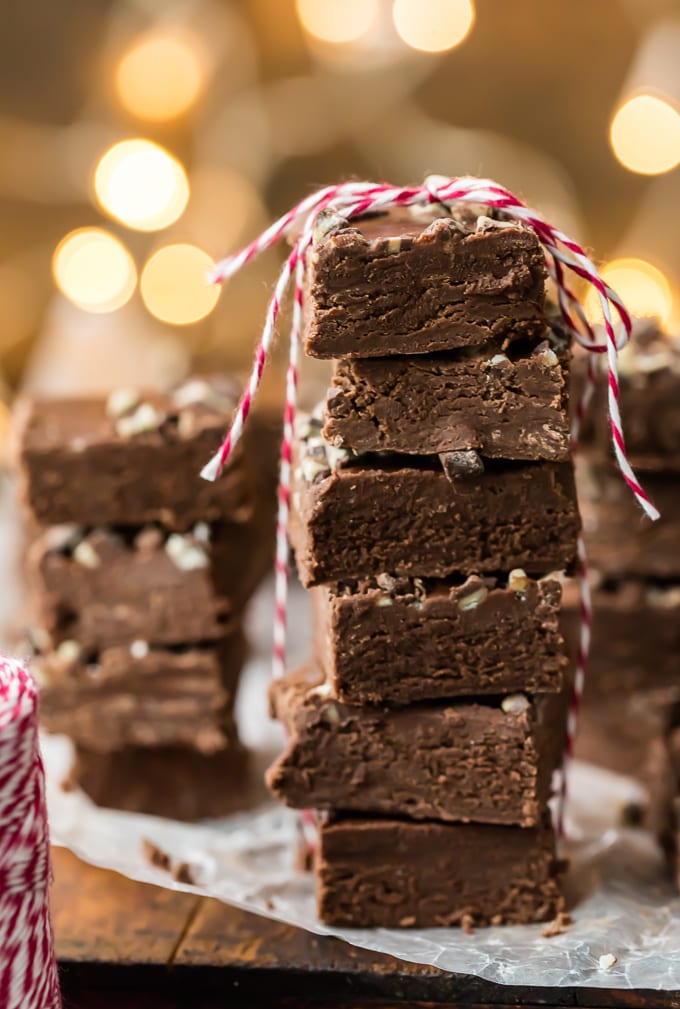 I think this easy mint fudge recipe is going to be the last thing I post before Santa officially gets here. But you never know. I might have some more tricks up my sleeve…
If it is…I hope you have an absolutely amazing and Merry Christmas and I'll be back on the 26th getting ready for NYE with all my favorite appetizers and party drinks for a great time! If you haven't already signed up for emails…now is the best time to do that (click HERE)! I'm sending out weekly meal plans exclusively to email subscribers. You know you want to.
See the recipe card below to find out how to make 2 Ingredient Fudge & Andes Mint Fudge. Enjoy!
If you loved this 2 Ingredient Fudge, try these other easy fudge recipes:
White Chocolate Peppermint Fudge