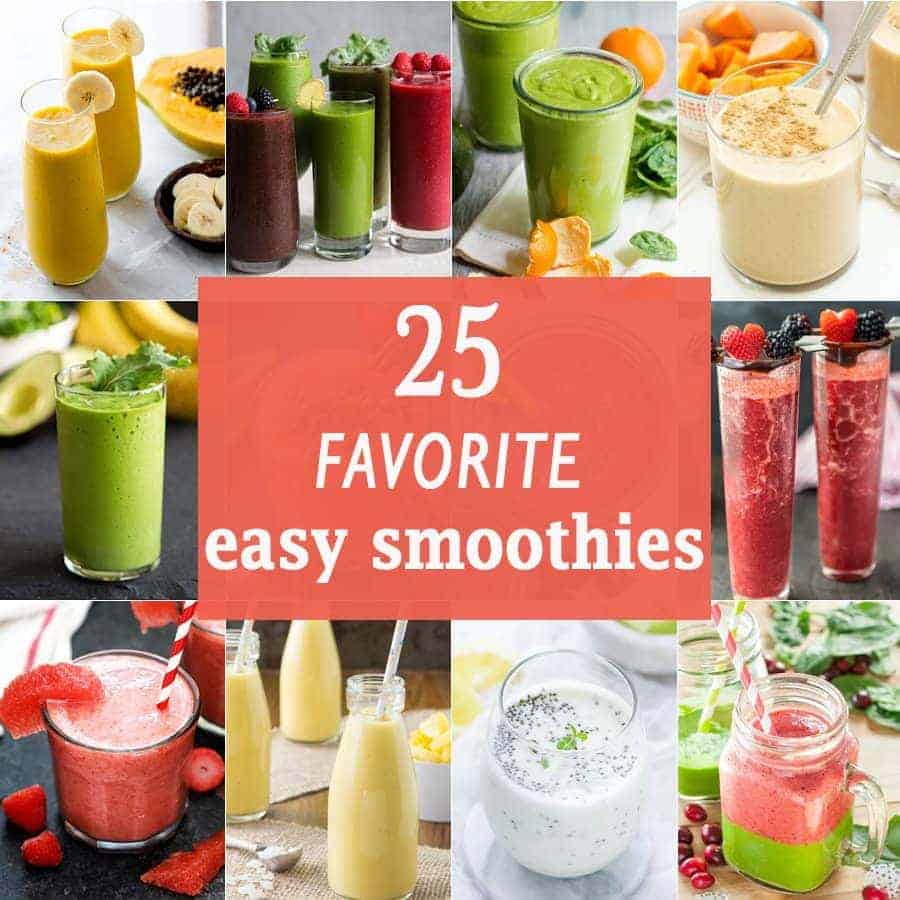 Hello there! It's Maryanne from The Little Epicurean. Is it snowing where you are? Is it rainy and cold? Just because we're in the middle of winter, doesn't mean we have to stick to soups and stews. Today we're sharing 25 favorite easy smoothie recipes that will help cure any winter blues! From tropical smoothies and green smoothies to even wine smoothies, let's cheers to drinking up your fruits and veggies!
Pumpkin Pie Protein Smoothie | The Cookie Rookie; I love pumpkin pie flavors year round, and lucky for me, its easy to find canned pumpkin no matter the time of year. This smoothie makes me want to be healthy!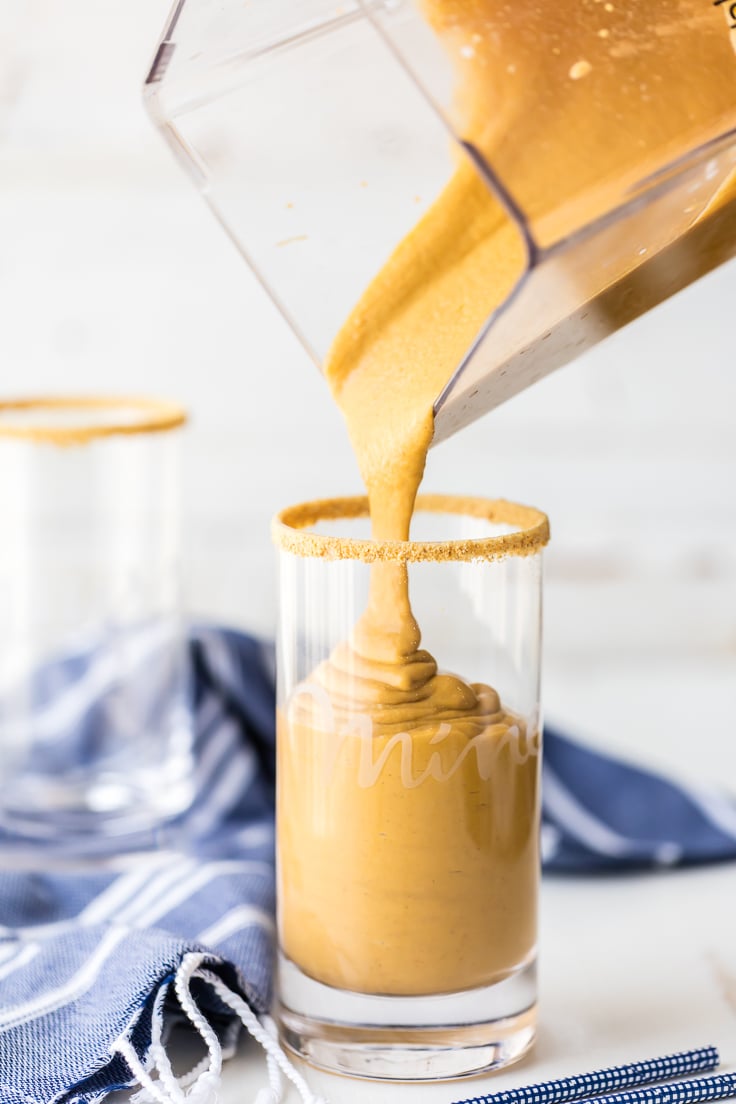 Chocolate Covered Strawberry Wine Smoothie | The Cookie Rookie; For the days that require a touch of wine, these smoothies are perfect! So tasty, fun, and romantic!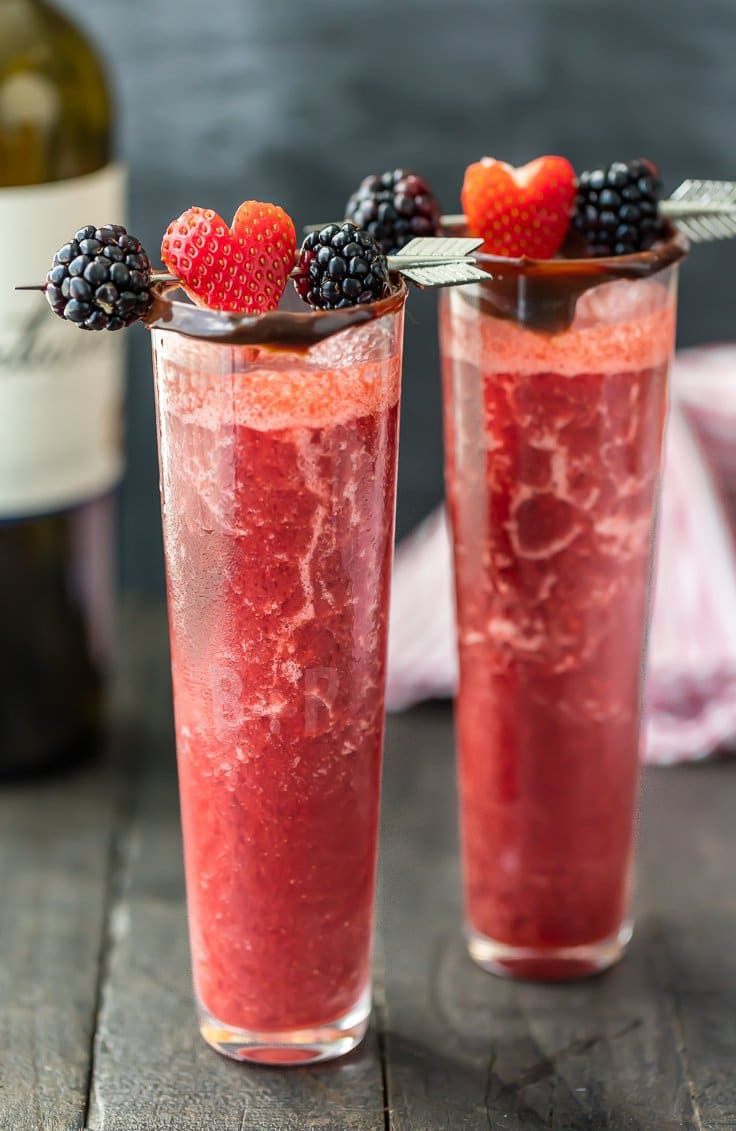 Avocado Kale Smoothie | The Little Epicurean; The healthier the better, as long as it still tastes amazing! This smoothie checks all the boxes.
Simple Mango Smoothie | The Cookie Rookie; EASY EASY EASY. No tastier or easier smoothie out there!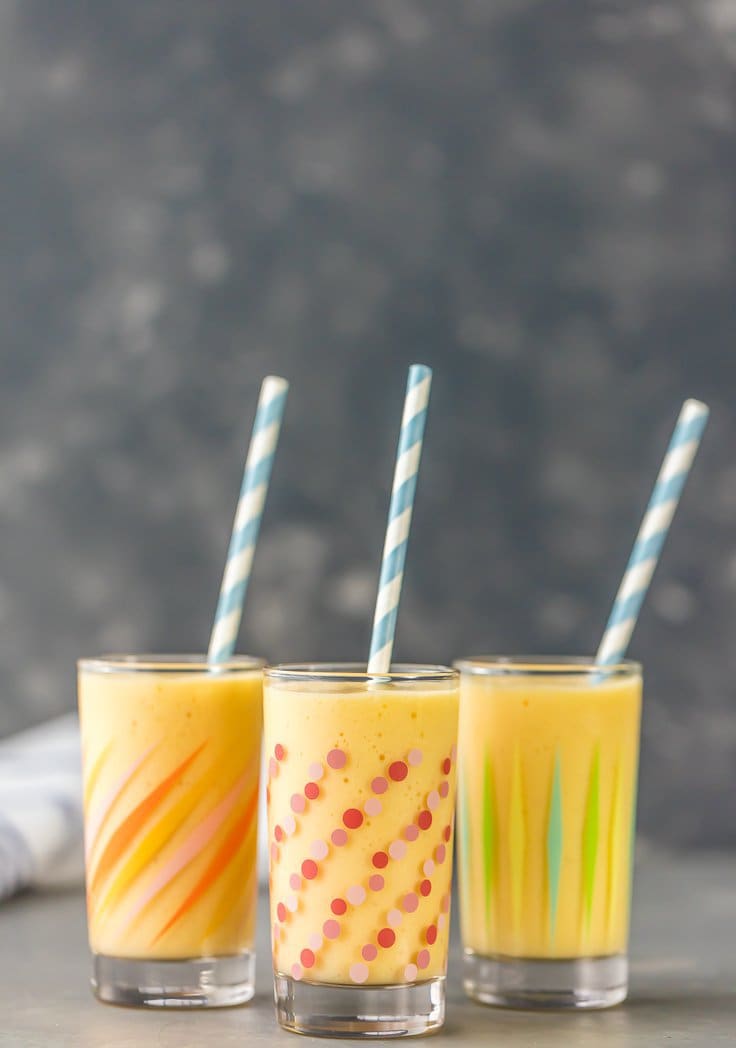 Cranberry Mango Layered Smoothie | Peas and Crayons; This smoothie is as pretty as it is delicious! I never knew I loved cranberry and mango together until now!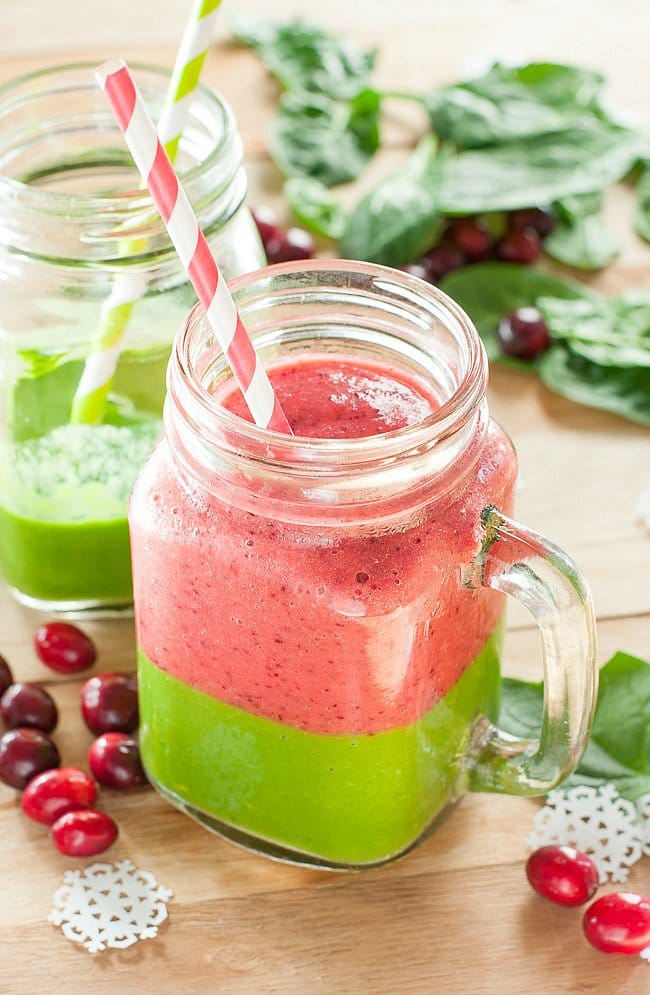 5 Fruit and Veggie Smoothies | The Little Epicurean; Something for everyone! These delicious smoothies are also good for you. Check check.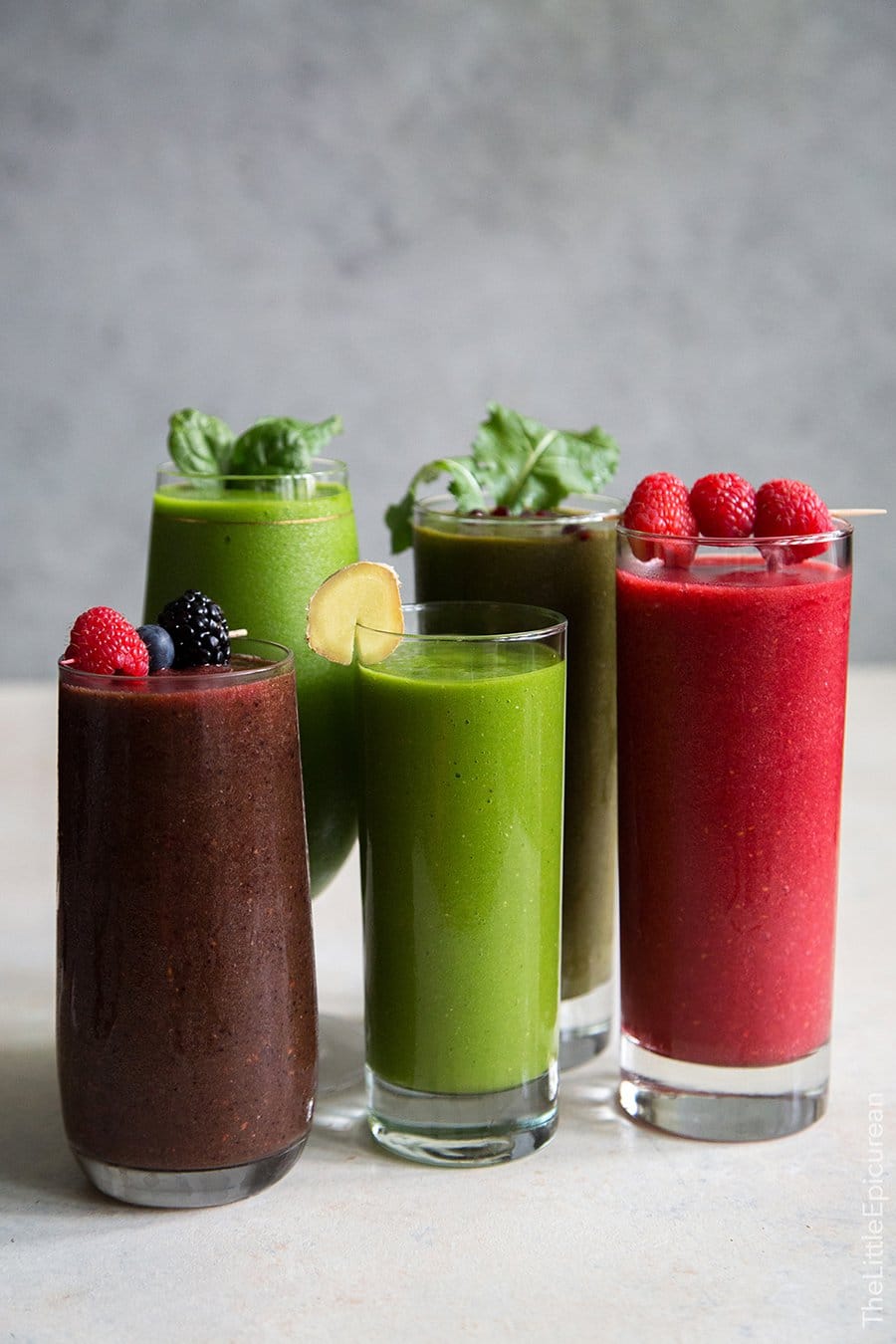 Immunity Boosting Orange Smoothie | Kristine's Kitchen; This is the perfect smart way to wake up! I crave these in the morning, especially when cold season rolls around.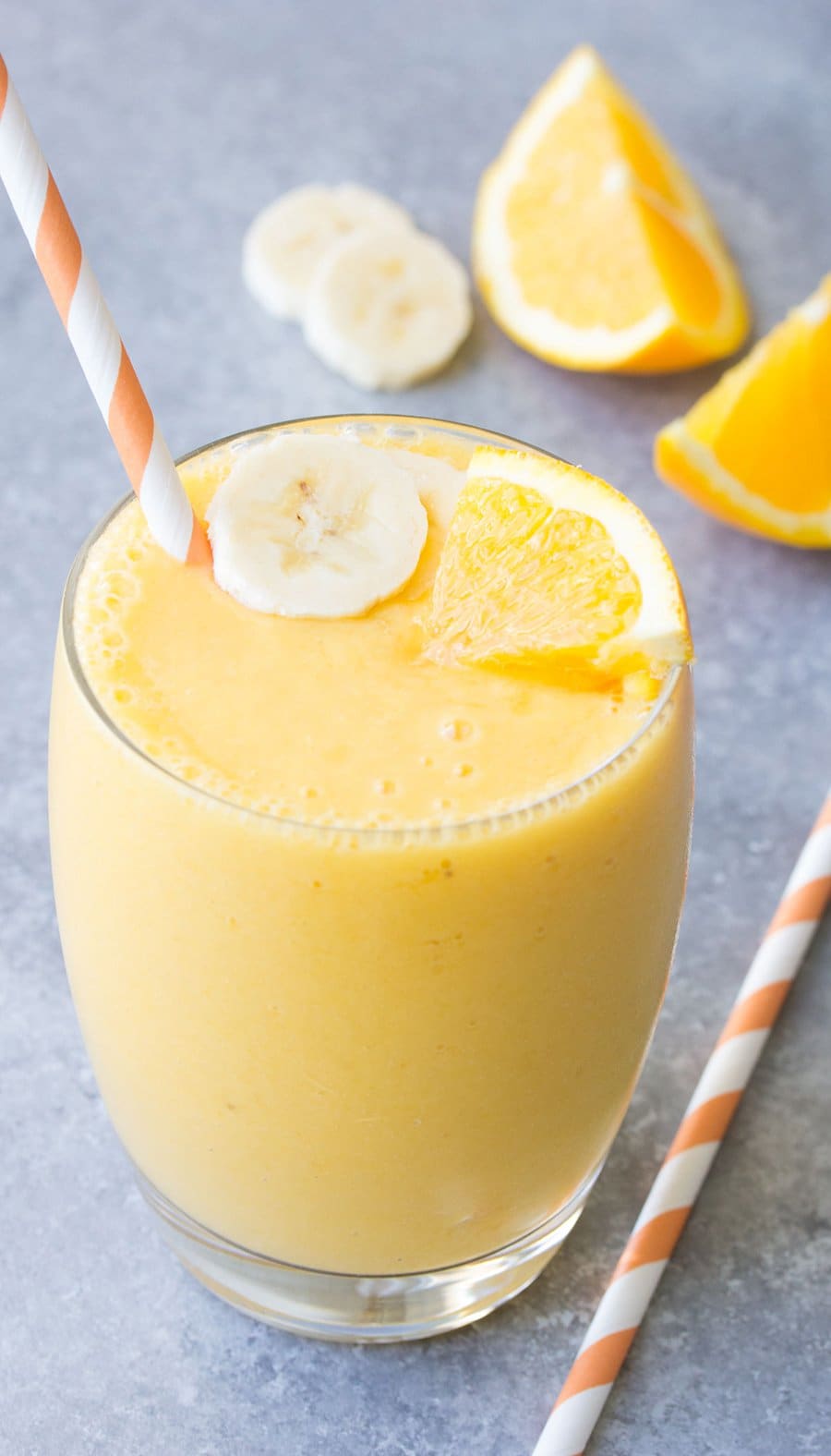 Refreshing Honeydew Chia Smoothie | Cooking LSL; The more creative the better. This awesome smoothie is sure to impress.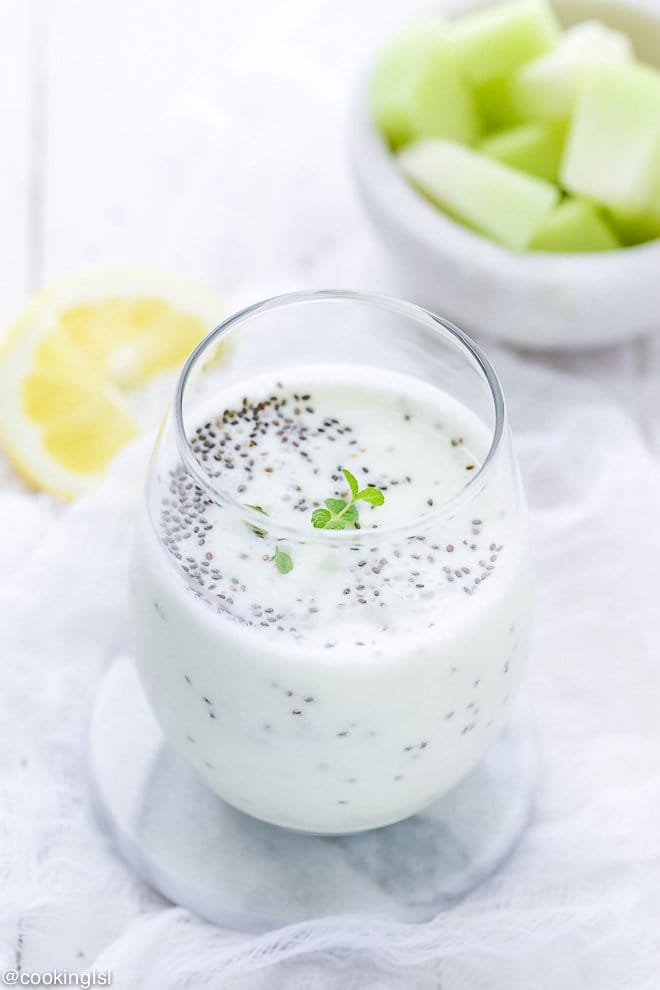 Strawberry Grapefruit Smoothie | Melanie Makes; To me there is never enough grapefruit. Mixed with strawberry for an extra tasty treat.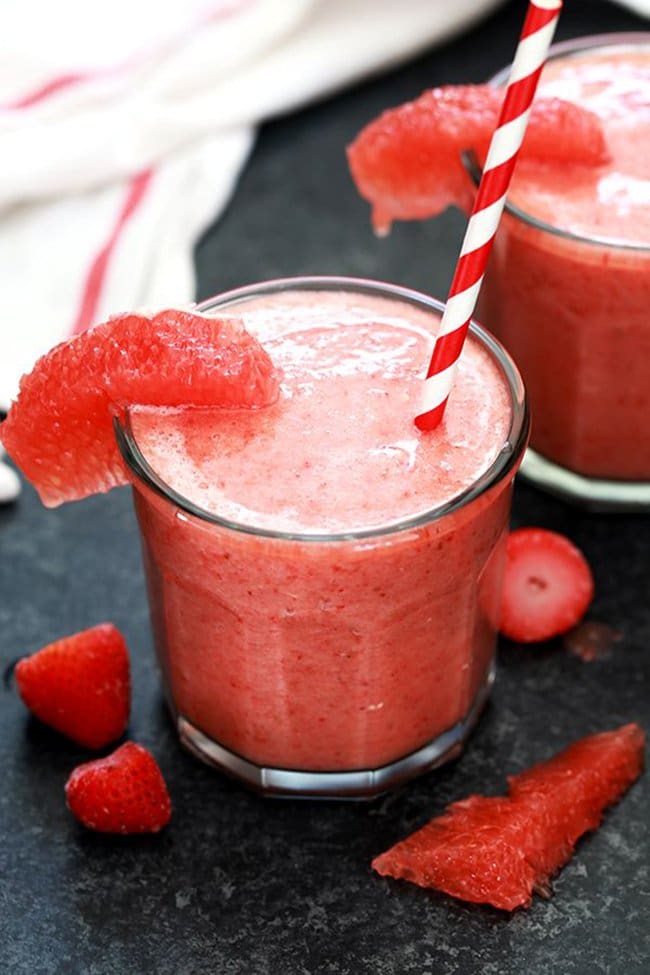 Best Ever Green Smoothie | Iowa Girl Eats; The power of greens is real! This awesome smoothie will make you feel like popeye in no time.