Romantic dinners taste the best when they're made with love, at home. Celebrate Valentine's Day, anniversaries, or romantic date night meals with these delicious, romantic dinner recipes.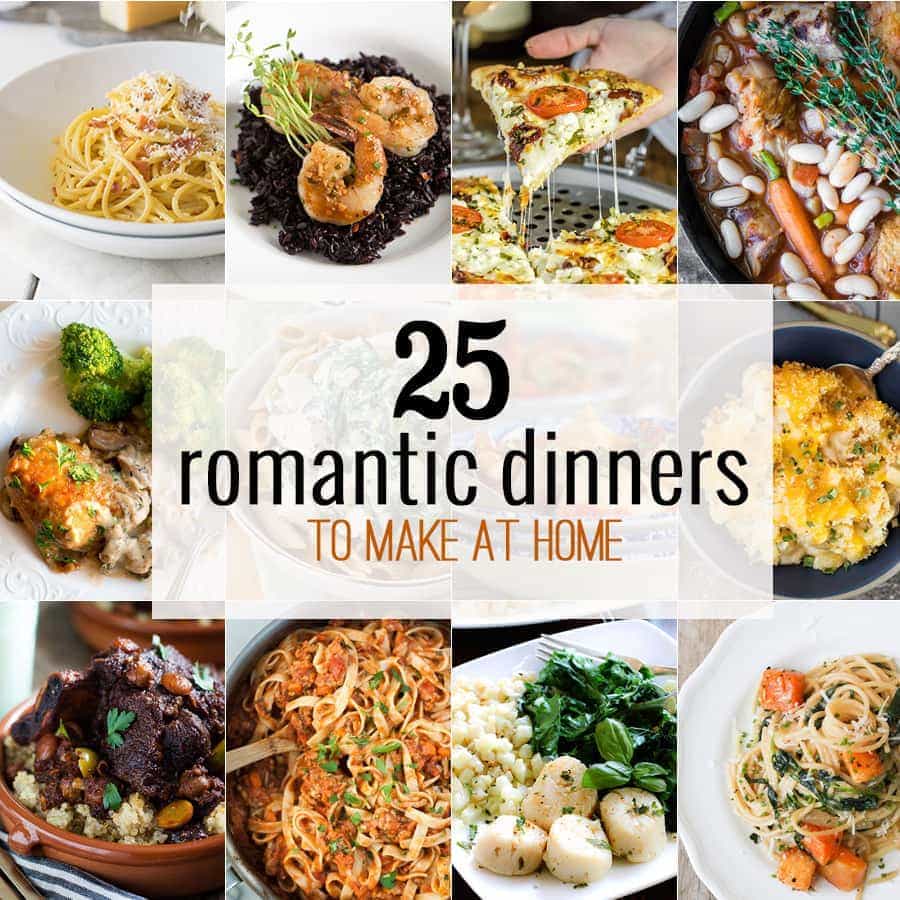 Hi everyone! Maryanne from The Little Epicurean here with another roundup! While I'm all for celebrating love, I hate going out for Valentine's dinner. I feel like I'm always been rushed out of the restaurant to make room for the next dinner party. No need to fuss over reservations this year. Why not plan for a romantic dinner at home?
Here are recipes for 25 romantic dinners, to help you celebrate with your significant other!
10 Minute Macaroni and Cheese | The Cookie Rookie; Super easy 10 minute macaroni and cheese is perfect for a simple and romantic date night!
Easy Gourmet White Pizza Copycat | The Cookie Rookie; This easy gourmet white pizza is loaded with tomatoes, feta, and more!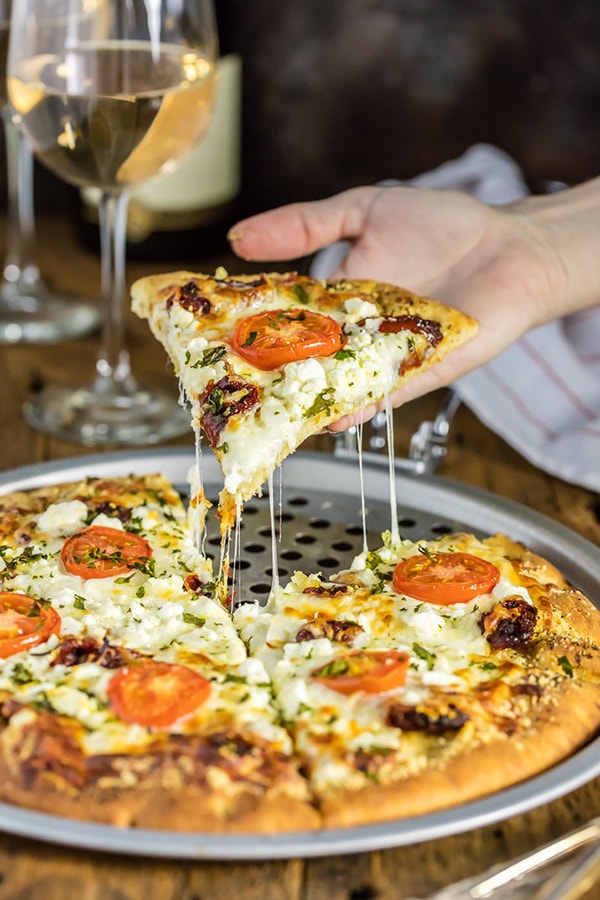 Steamed Garlic and Herb Scallops with Veggies | Cotter Crunch; This recipe for steamed scallops with garlic, herbs, and veggies is all cooked in one pot! It's light and healthy!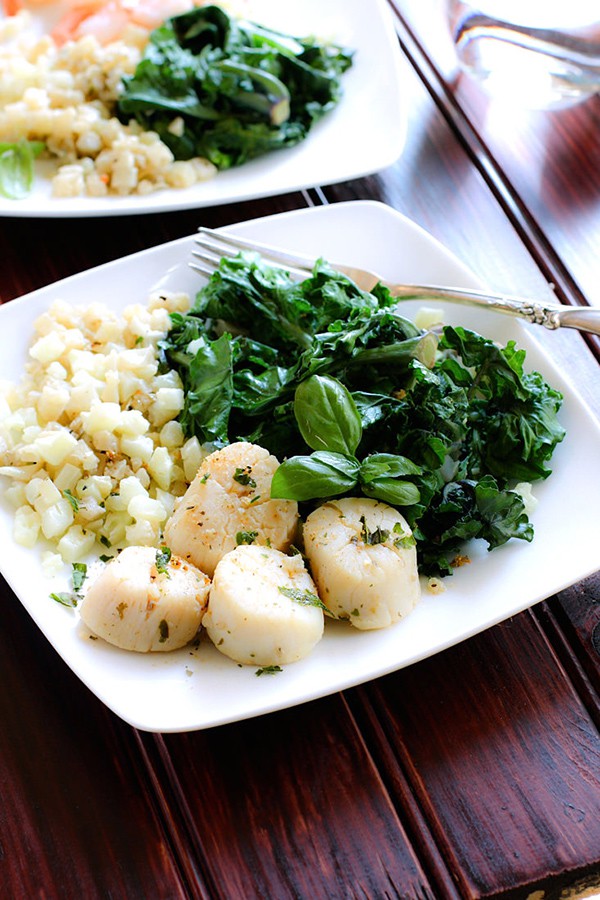 Honey Sriracha Glazed Salmon | My Kitchen Craze; Honey sriracha glazed salmon is flavorful, delicious, and cooked within 13 minutes.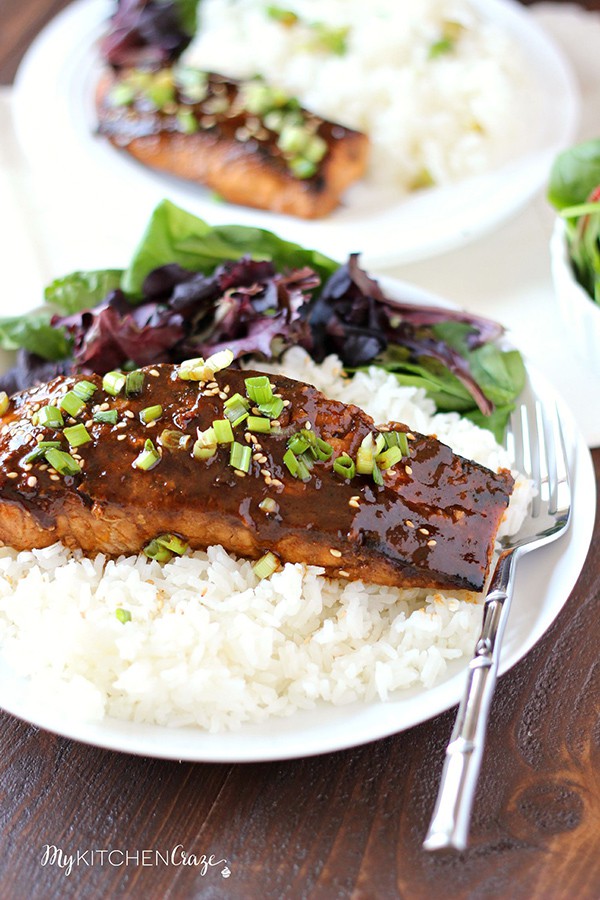 Greek Yogurt Ranch Salmon | The Cookie Rookie; Greek yogurt ranch salmon is a healthy and easy delicious dinner that anyone can make in minutes. It's one of our favorite summer meals!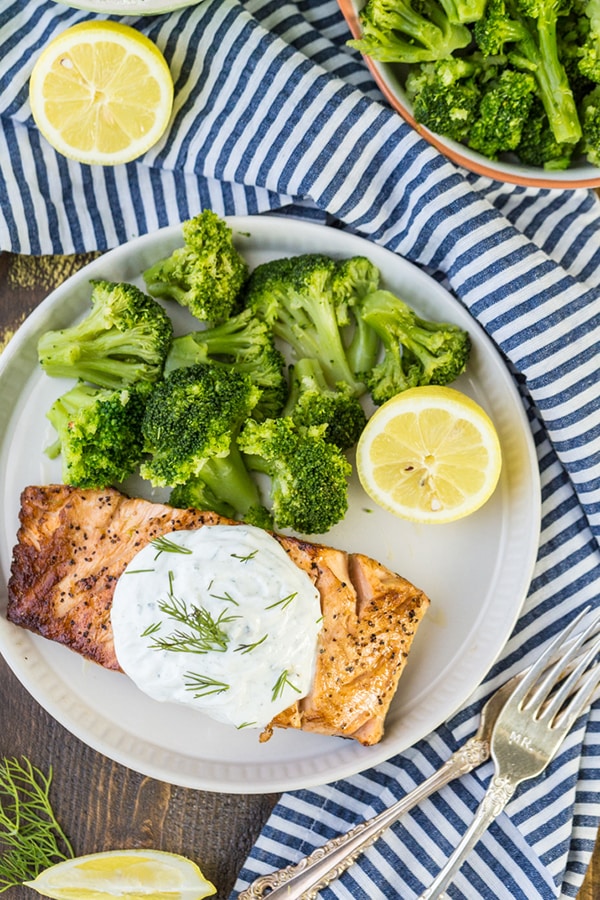 Cashew Chicken Lettuce Wraps with Orange Ginger Sauce | Kristine's Kitchen; These cashew chicken lettuce wraps with orange-ginger sauce are a light and healthy 30 minute meal that's packed with flavor!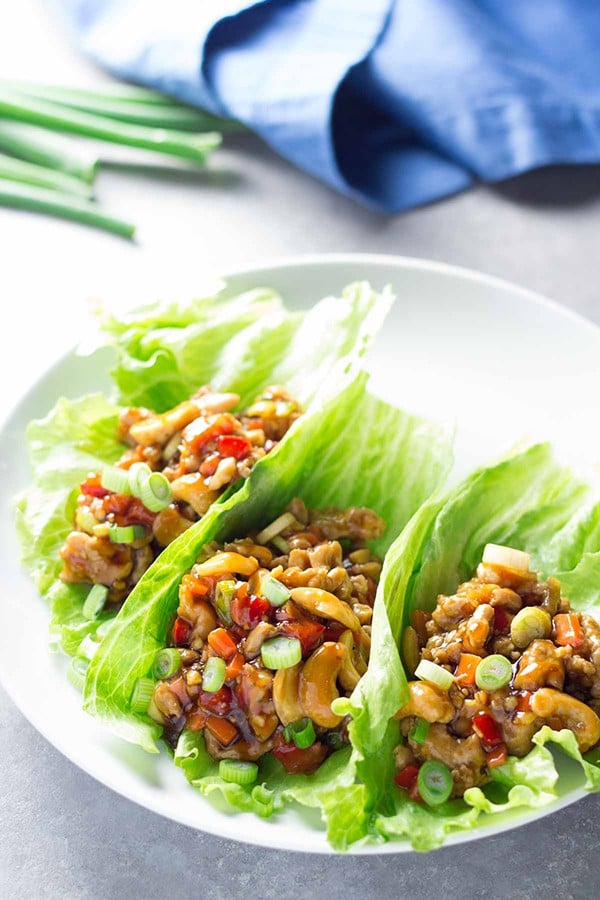 Stuffed Chicken Bryan Rollups | The Cookie Rookie; Stuffed chicken bryan rollups are packed with, goat cheese, sun dried tomatoes, basil, garlic, and butter.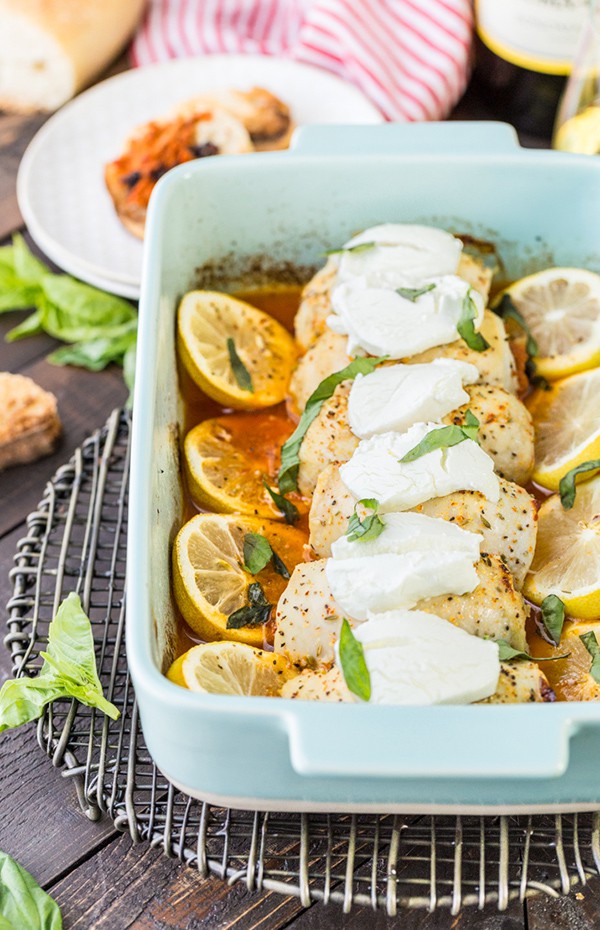 Moroccan Salad with Figs, Basil, and Prosciutto | Cotter Crunch; This Moroccan salad with figs, basil, and prosciutto has a perfect flavor combination, including sweet/savory spices, and layers of dried fruit and vegetables!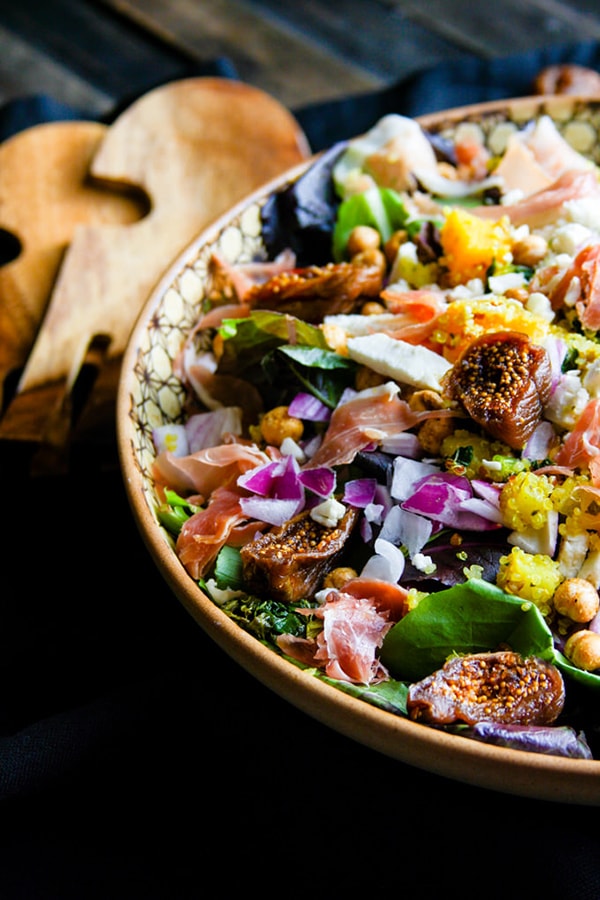 Pesto Penne with Roasted Butternut Squash and Kale | Peas and Crayons; This healthy pesto penne with roasted butternut squash and kale is super easy and full of flavor!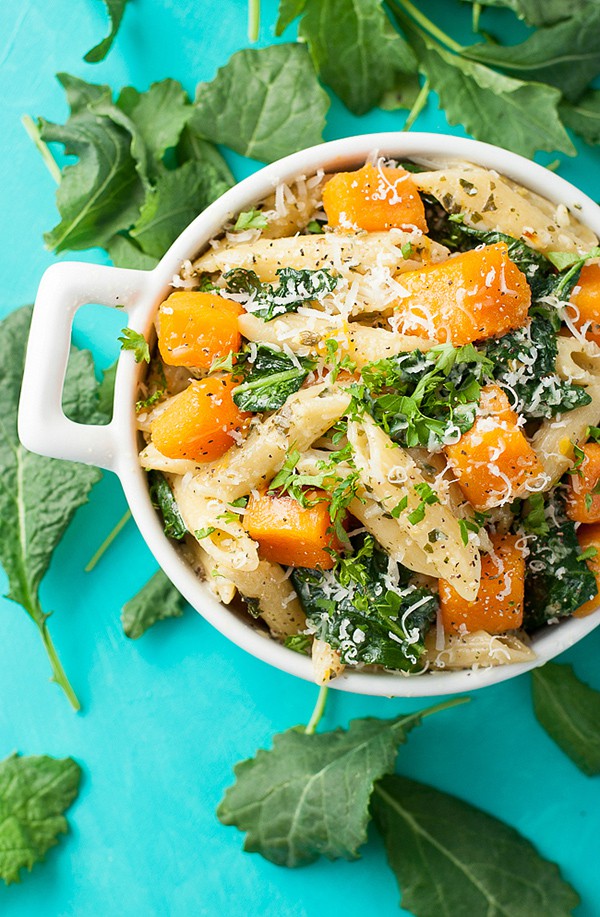 Which of these romantic dinners looks the most delicious to you??