Individual 7 Layer Dessert Dip Cups, the perfect sweet treat for any party! Layers of chocolate pudding, whipped cream, chocolate chips, raspberries, walnuts, graham crackers, cheesecake, and more. The ultimate!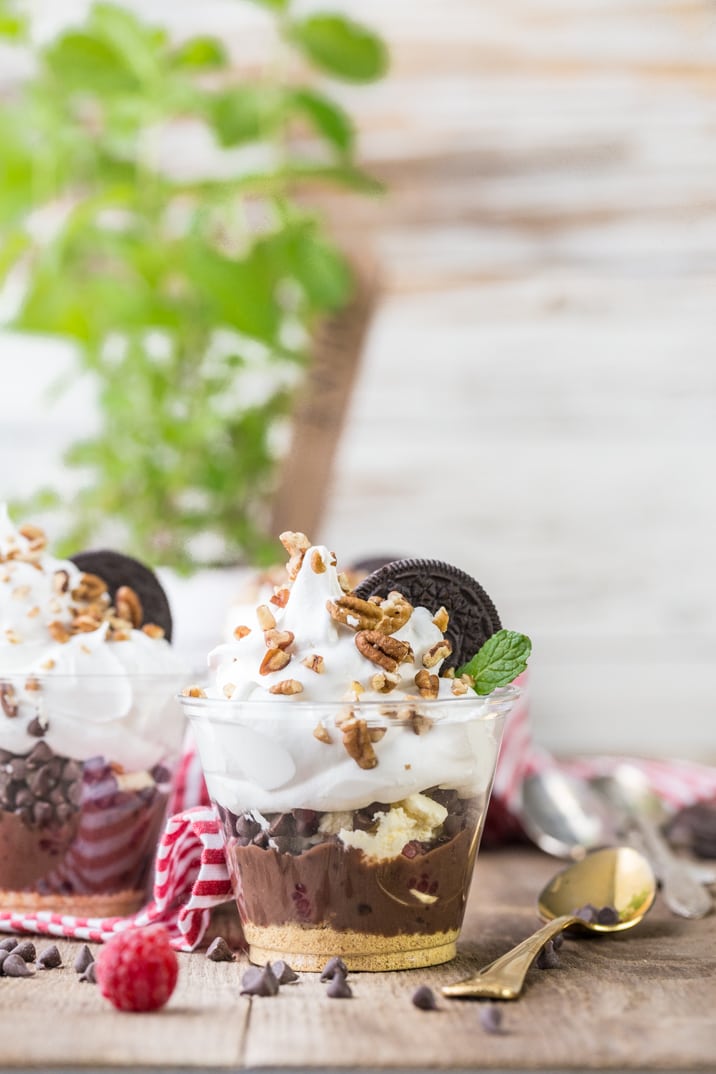 One of my favorite things about blogging are the friendships I've made. Every time I meet a new blogger I'm always surprised at how sweet, giving, and helpful they are! So much of how I was able to start doing this full-time was because other bloggers gave me advice, insight, and great recipes to help me along the way! When I was in San Diego a couple months, I met all of the other Old El Paso bloggers, and was BLOWN AWAY. When I got home I obsessed over their gorgeous sites and saw so many inspiring recipes. One I recognized right away was Individual 7 Layer Dips from The Girl Who Ate Everything. SO fun and creative. I knew I couldn't improve on perfection, so I thought I could make a similar idea, but with dessert!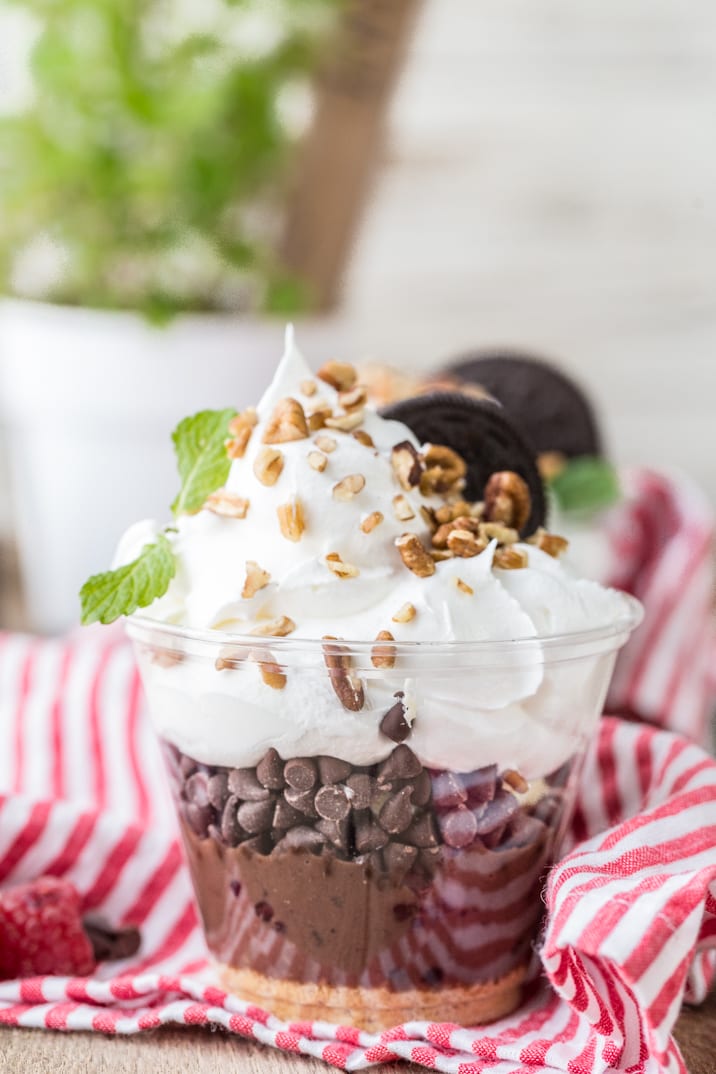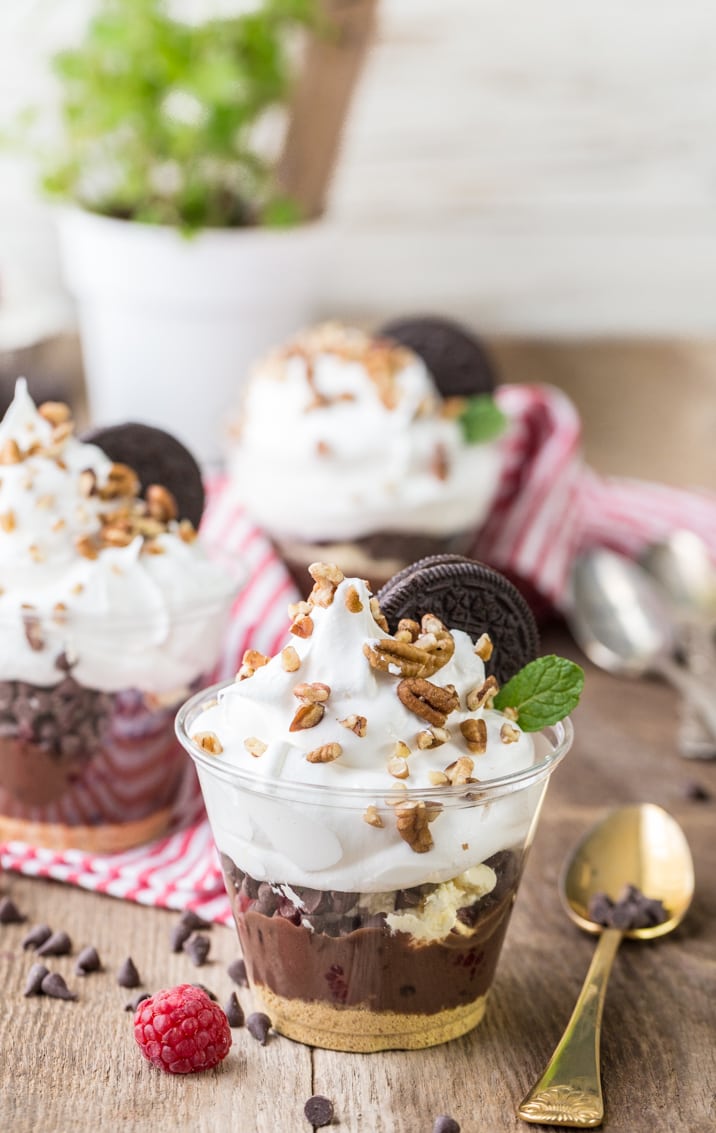 I gotta say, Christy's a genius. Making 7 Layer Dip in individual form is just too good to be true. Good luck stopping yourself at just one cup!! These sweet treats were gone in no time. I just couldn't help myself!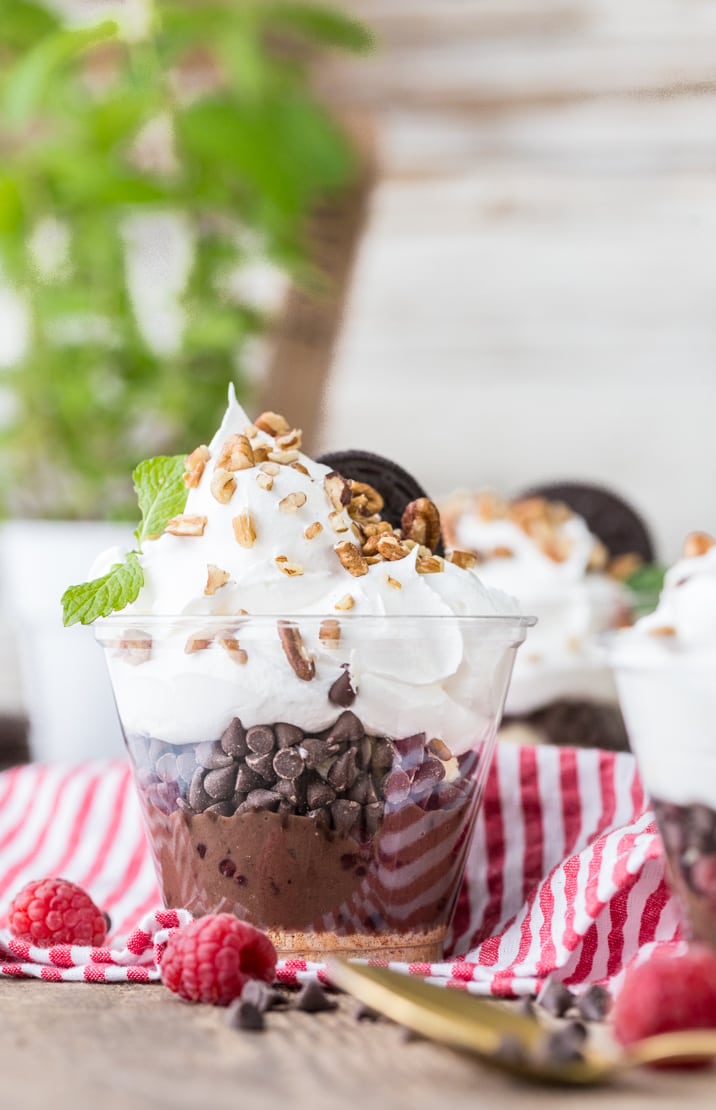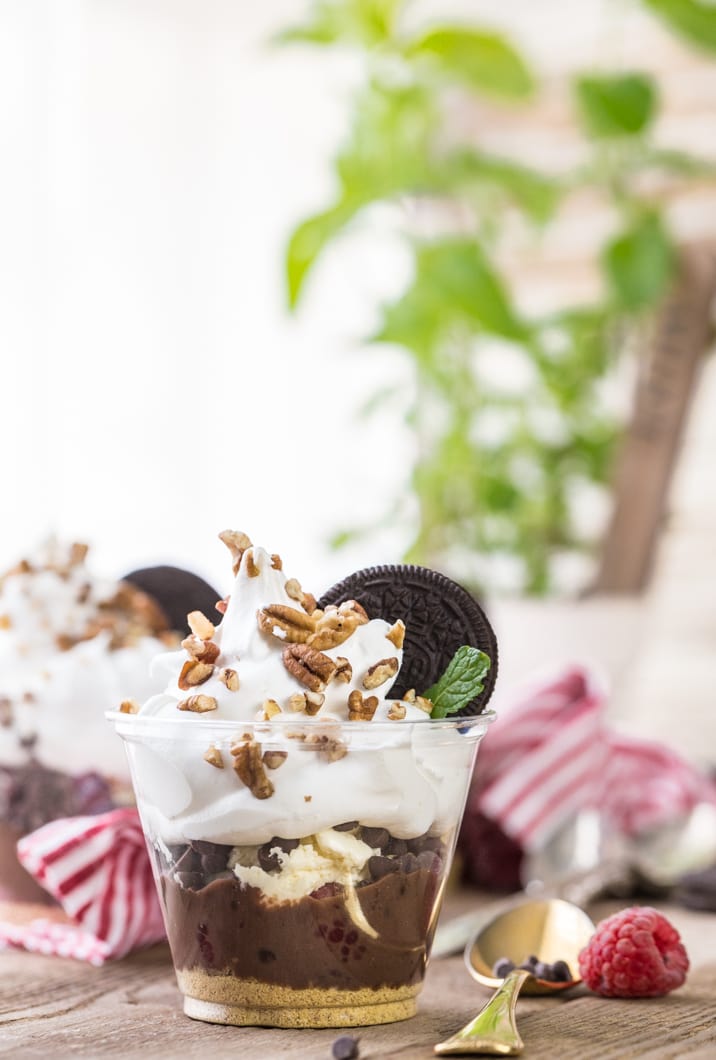 For the layers…we have all the best flavors packed together to make the perfect dessert. These bad boys include graham cracker, chocolate pudding, chocolate chips, cheesecake, cool whip, raspberries, and pecans! DELICIOUS! You could switch things up and add strawberries, caramel, oreo crumbles, the list goes on and on.
Have fun and make these your own Individual 7 Layer Dessert Dip Cups!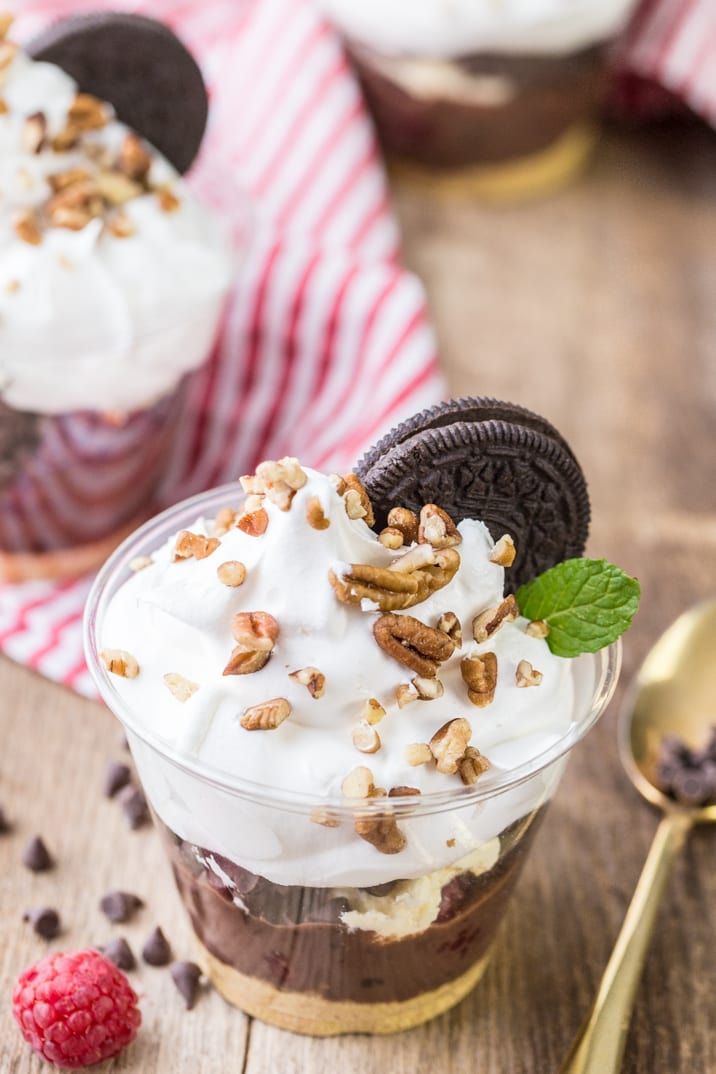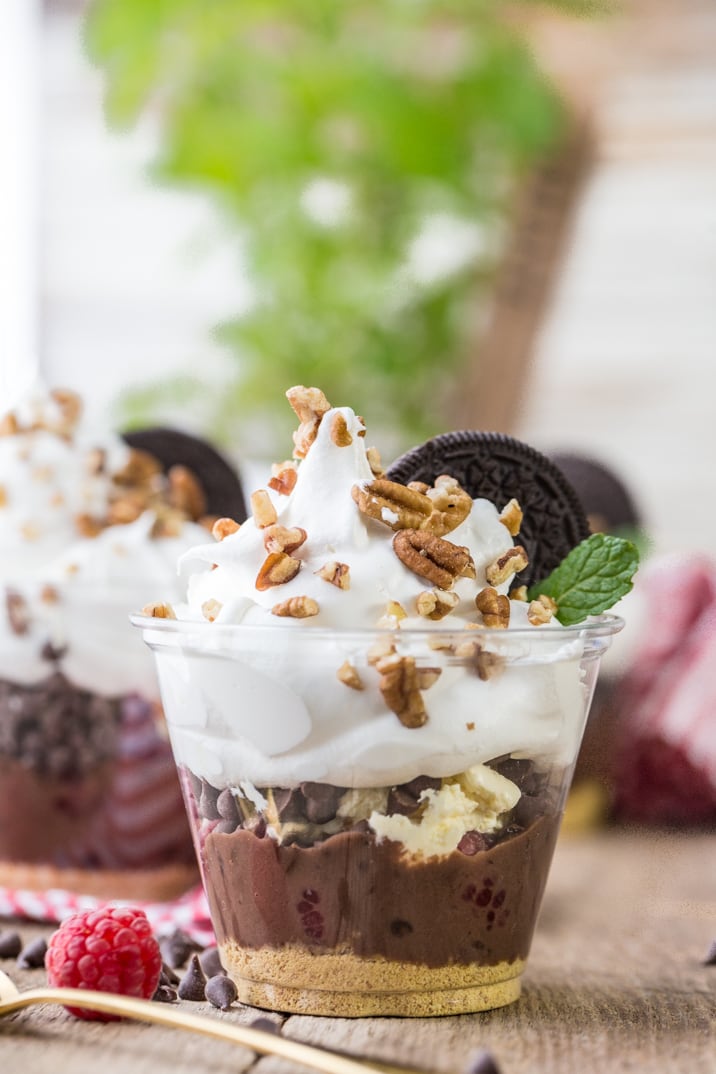 Okay…can't write anymore. MUST. EAT. DESSERT. DIP! Enjoy!