801 Chophouse is my go-to steak restaurant in St. Louis! The perfect spot for romantic dinners and special occasions.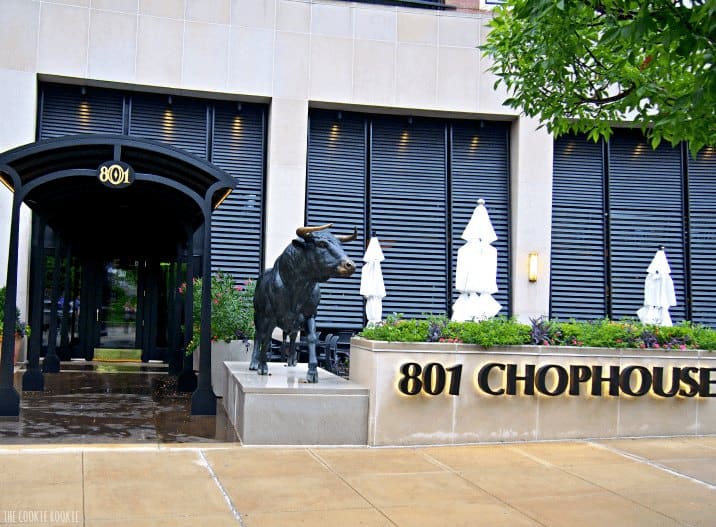 801 Chophouse Review
Pat and I have a few traditions in our relationship. We buy each other sock monkeys (embarrassing). We play Words with Friends (I always win) almost daily. We cuddle every night. Just kidding…that's Scout and Pat, not me and Pat! Anyway, we always always ALWAYS go to an amazing steak restaurant for Valentine's Day. It isn't V-Day, but we had the awesome opportunity to eat at 801 Chophouse last week, and…wow. We have been to lots of the great steak houses in Saint Louis, but walking out of 801, I texted my mom; "That was the best meal of my life". (Warning: there are a LOT of pictures in this post. There was just too much deliciousness)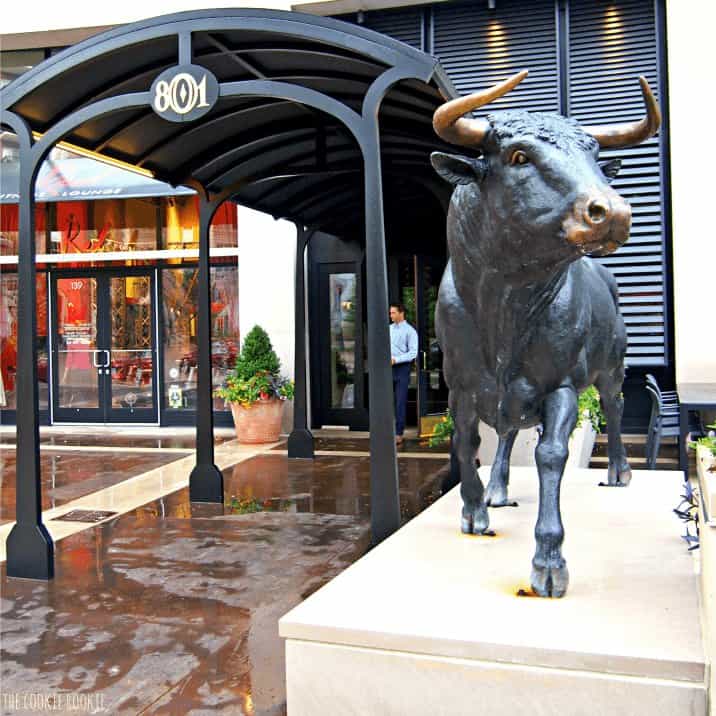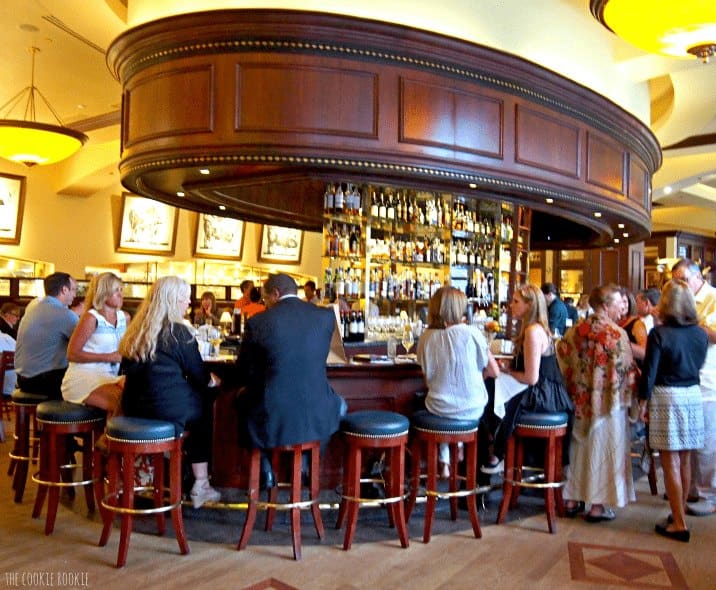 801 Chophouse opened in December 2013 and is nestled between other fun shops and restaurants in Clayton. The Saint Louis location is one of 5 across the country. If you're ever in Saint Louis, Omaha, Kansas City, Leawood, or Des Moines, you have to give it a try! The staff was incredibly professional, the decor beautiful, and the bar STOCKED. When you need a ladder to climb to all of the options, you know you're set.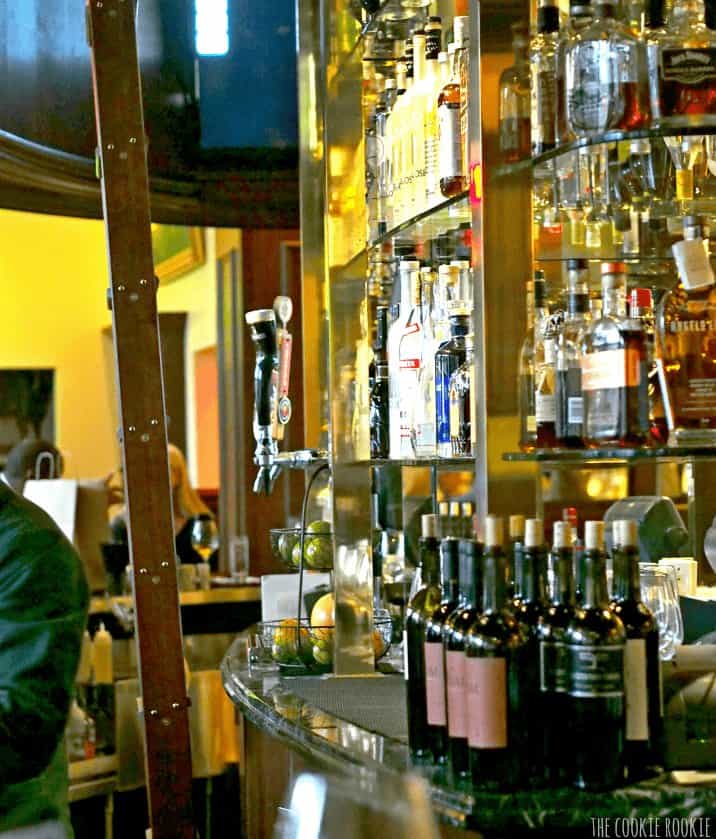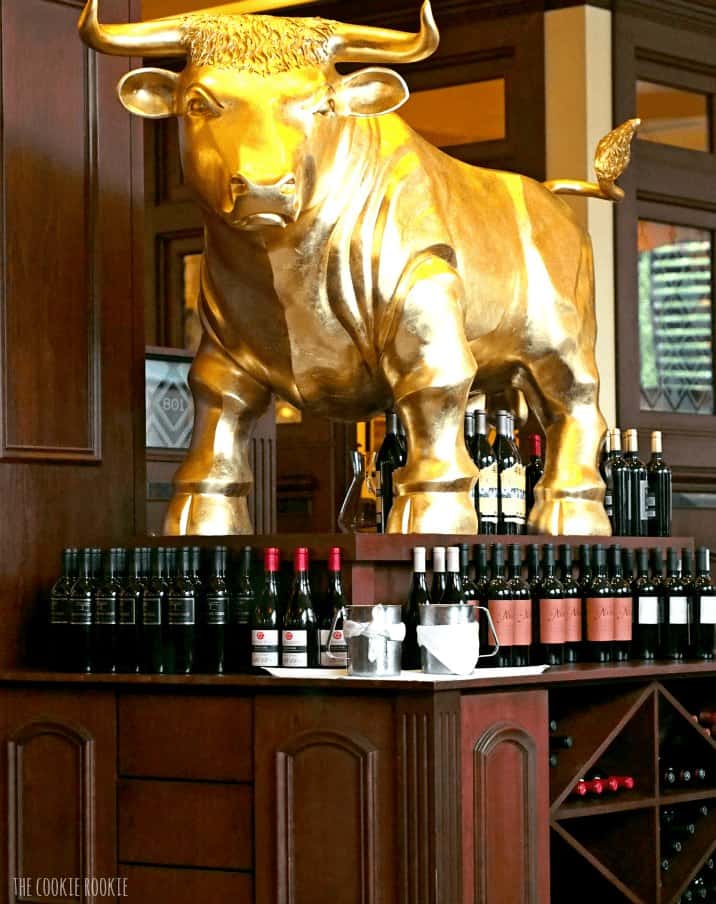 I was totally overwhelmed with excitement looking at the menu. I'm one of those people that gets entirely too excited about food. Good food just makes me happy. There was so much that I wanted to try.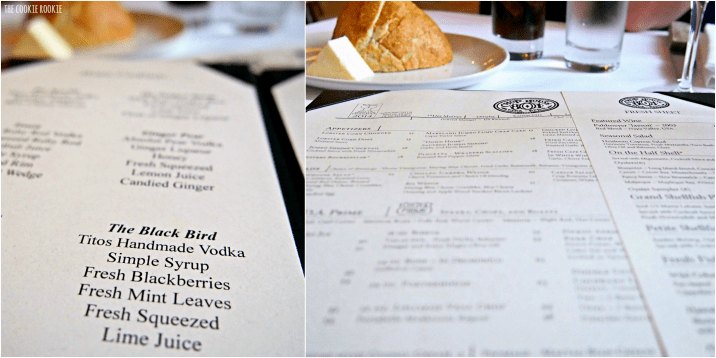 First things first, the cocktails. 801 has a beautiful wine list as well as a fun assortment of handmade cocktails. We tried the Black Bird and the Ginger Pear. Both were awesome (and I'm sure I'll make them soon for Thirsty Thursday) but the Black Bird was my favorite. YUM. Perfection.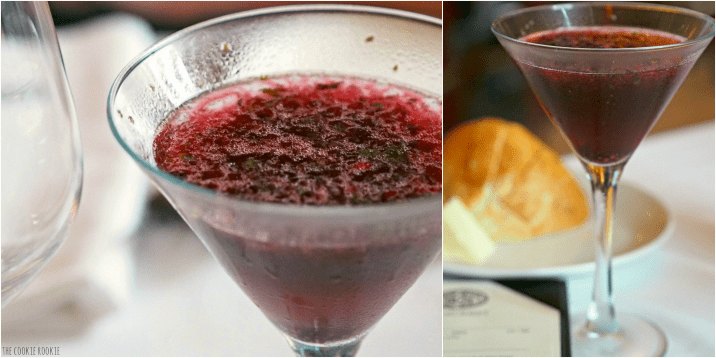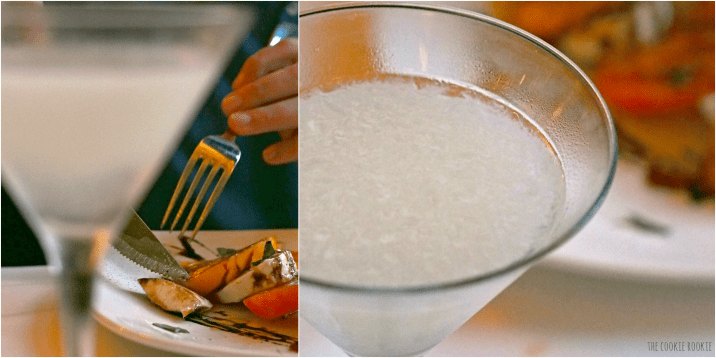 Such creative and delicious flavor combinations!
We started off the actual eating with the Pancetta Wrapped Scallops. Now, I'm totally a steak girl, but the scallops gave everything a run for their money. Completely amazing. You have to try them. Don't let me down. I had to take multiple pictures because they were just so pretty and yummy.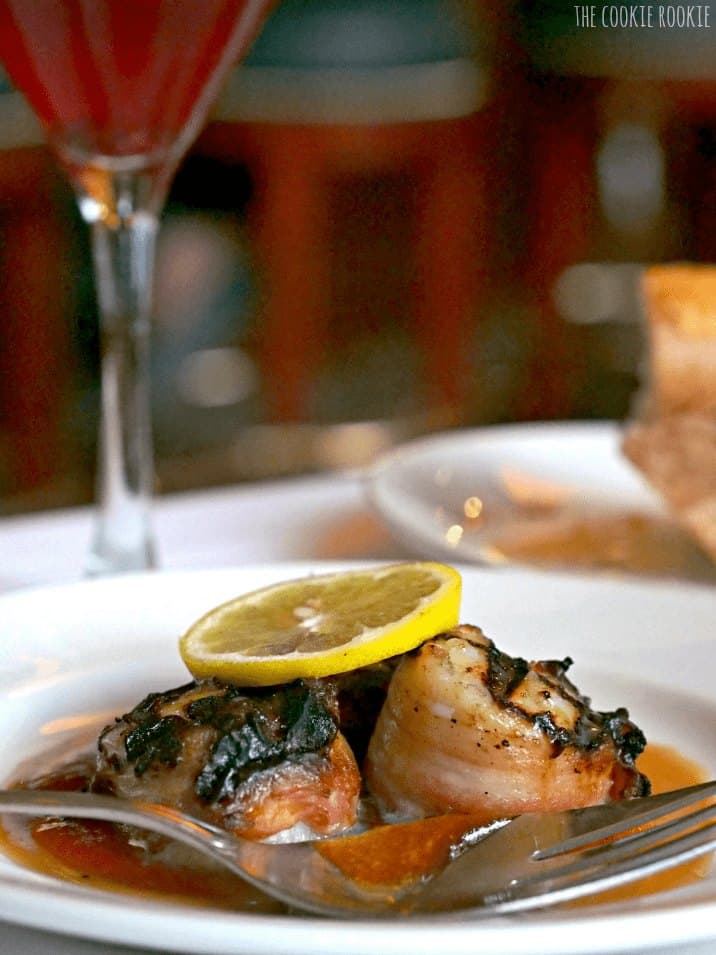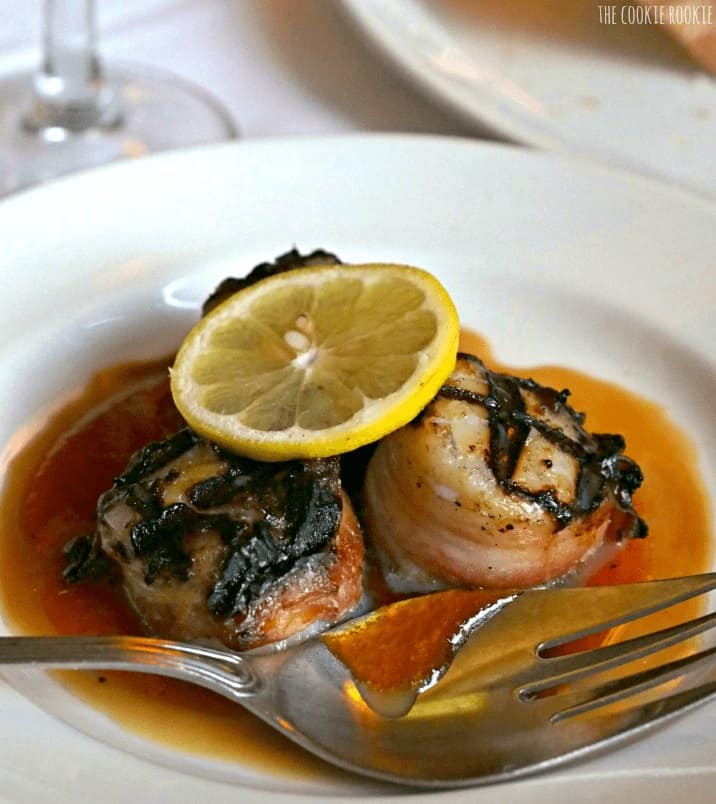 After we devoured those (we wanted to lick the bowl clean, but this was a nice place. I did my best to be ladylike), it was time for salads. I had the 801 Chophouse Salad and Pat had his favorite, the Caprese. Both were fantastic. Mine had bacon on it that was about 1/2 inch thick. TO DIE FOR. Pat's had the largest, most awesome heirloom tomatoes that tasted like they had been plucked from a backyard garden earlier that day. So flavorful. MMM. It doesn't get any better than that!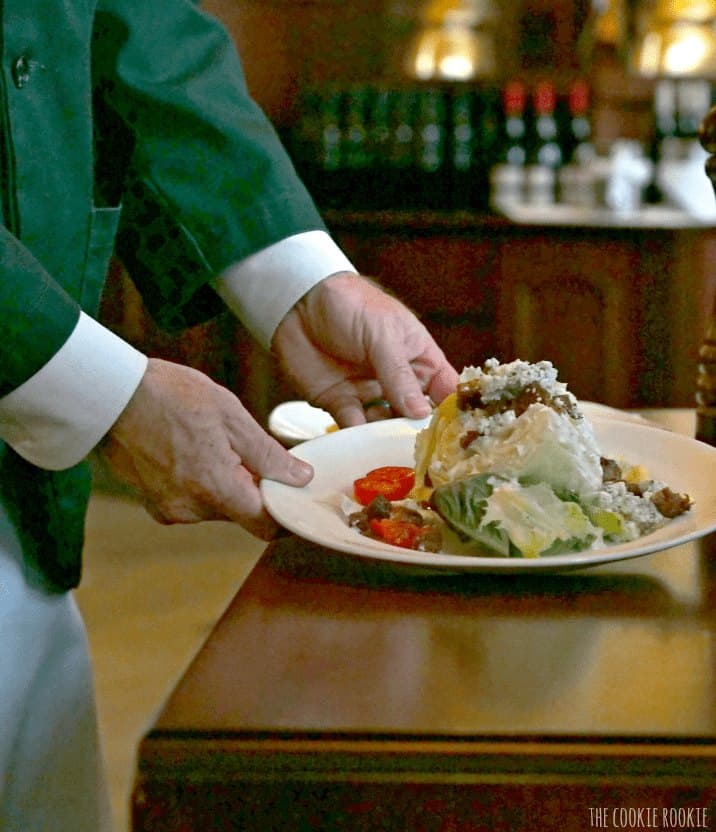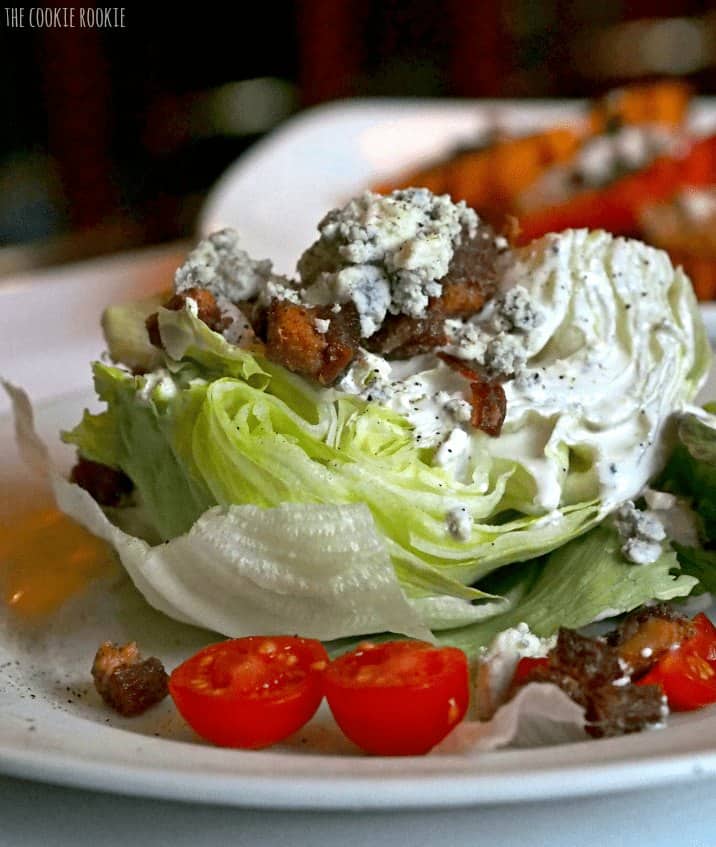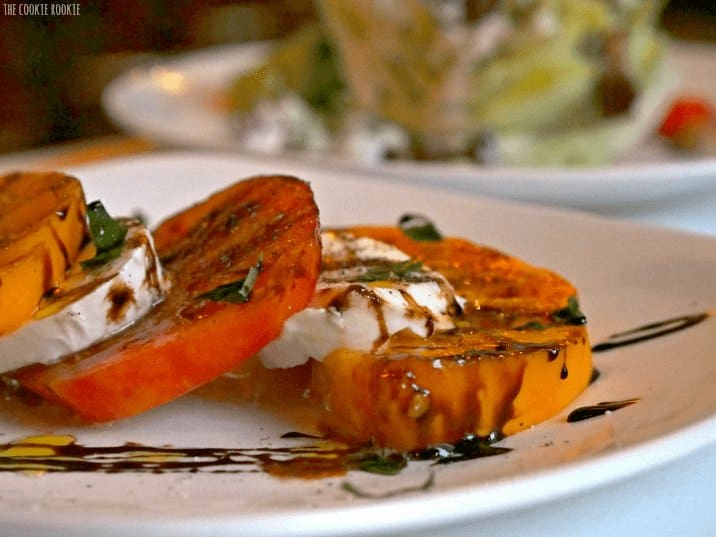 My favorite part of the night was when our waiter brought out different cuts of meat to show us exactly what we would be ordering. Our waiter Dave was so great. So knowledgeable, personable, and professional. And he was very patient with all of my picture taking!! He even posed! :)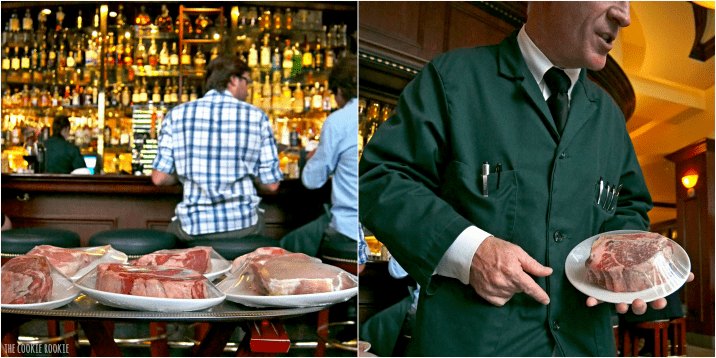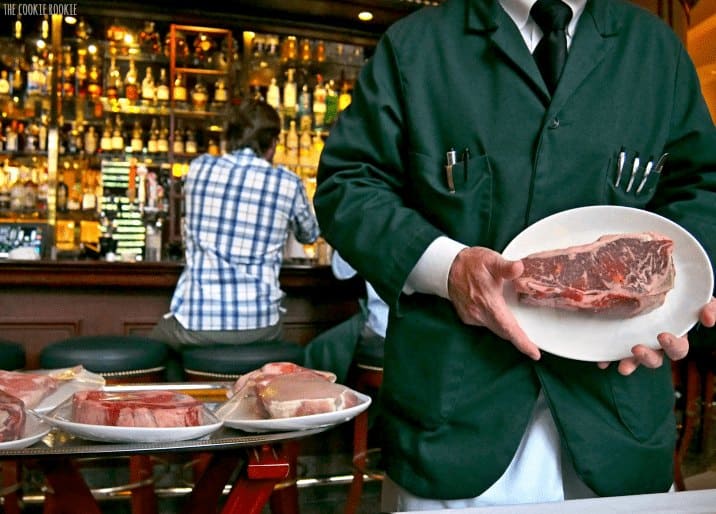 I have never seen cuts of meat like they have at 801 Chophouse. They had 20 ounce FILET MIGNON!! I think that brought tears to my eyes. I didn't order it, but I sure was tempted. I could have eaten glorious leftovers for days! I ordered the 12 oz filet (I needed at least a full meal of leftovers. Don't judge me) and Pat ordered the Salmon. The seafood is flown in daily. It was cooked to perfection and so fresh. And the steak. OH the steak. Topped with a blue cheese crust…I was in heaven. Melt in your mouth perfect. I've already told Pat that 801 is our spot for Valentine's Day 2015 for sure.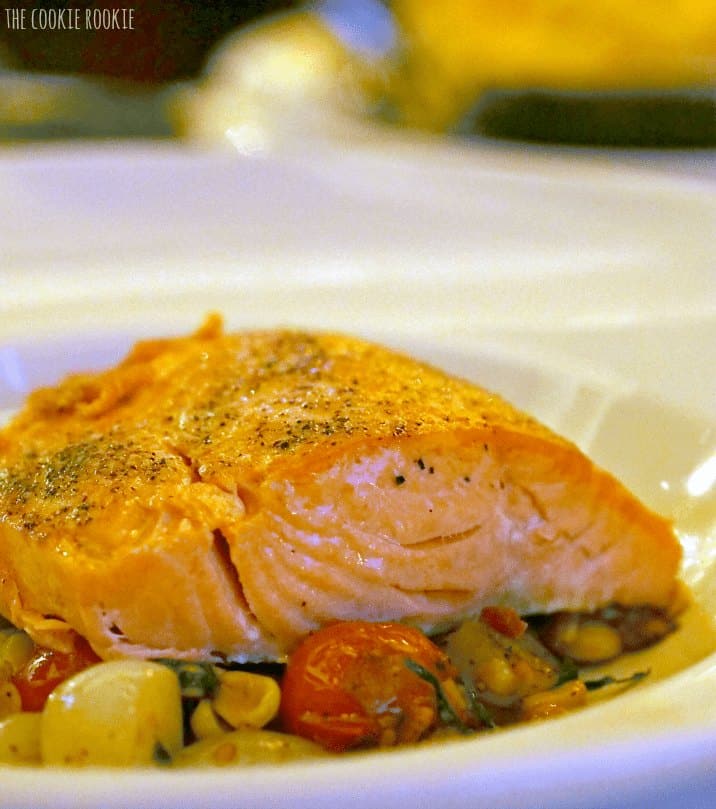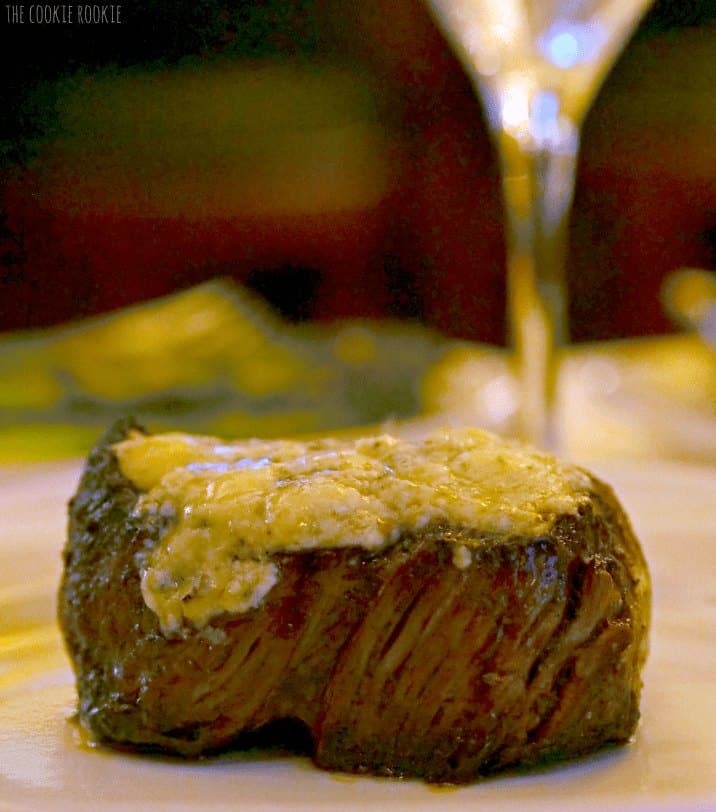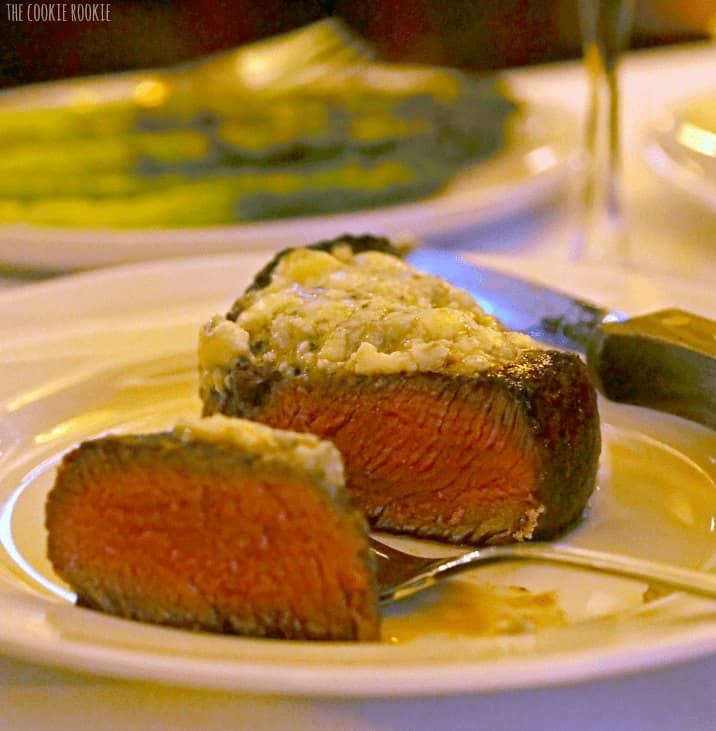 With all of the main course deliciousness, it would be easy to skip over the sides. But don't. As Dave said, they take great pride in their sides, and it showed. We took his recommendations for the grilled asparagus and the lobster mac and cheese. You can get most of the sides in half-orders, which was more than enough for two people. They were the perfect compliment to our meal and so tasty!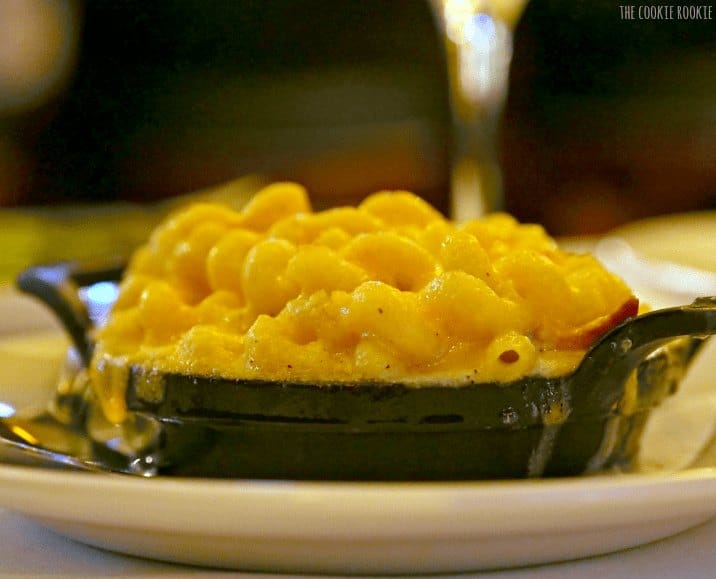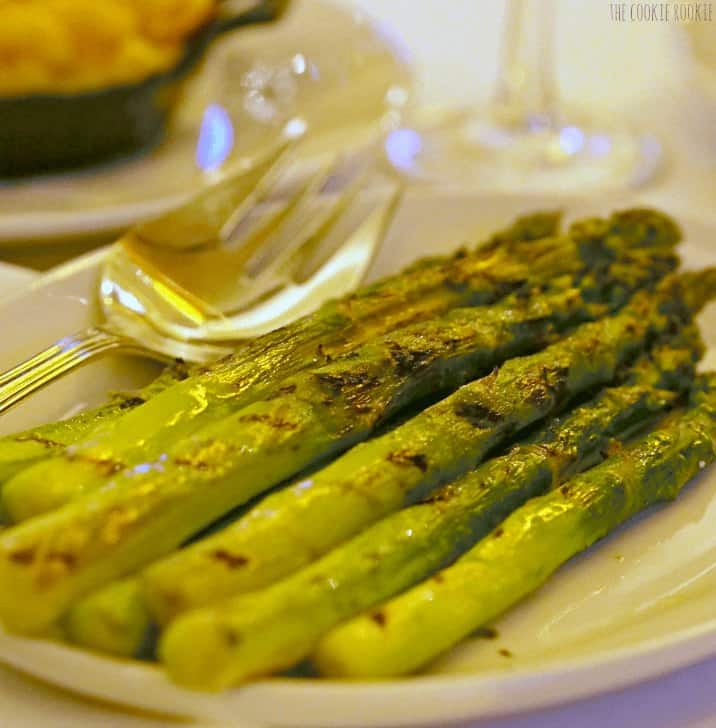 You guys, that mac and cheese. I can't. I need to just move on. (Yum)
We ended our amazing night with their Grand Marnier Souffle. Served with berry compote, chocolate sauce, and vanilla anglaise. Dessert is my weakness. Its the reason we both gained weight while we were dating. I just can't say no when we are out and about! But we weren't disappointed. A delicious end to a perfect date night.
Whew. What a great night. I hope you are able to visit an 801 Chophouse soon. And if you're headed to the one in STL, give me a holler! I'm always up for stuffing my face at an absolutely fabulous restaurant! Thanks for scrolling through the 1.5 million pictures of our date night. I hope your mouth isn't watering as much as mine!
801 Chophouse at The Crescent – Saint Louis
137 Carondelet Plaza, Clayton, MO 63105
314-875-9900
Check out these other St. Louis restaurant reviews: