Andes Mint Martini is the perfect treat! Minty, creamy, delicious and EASY!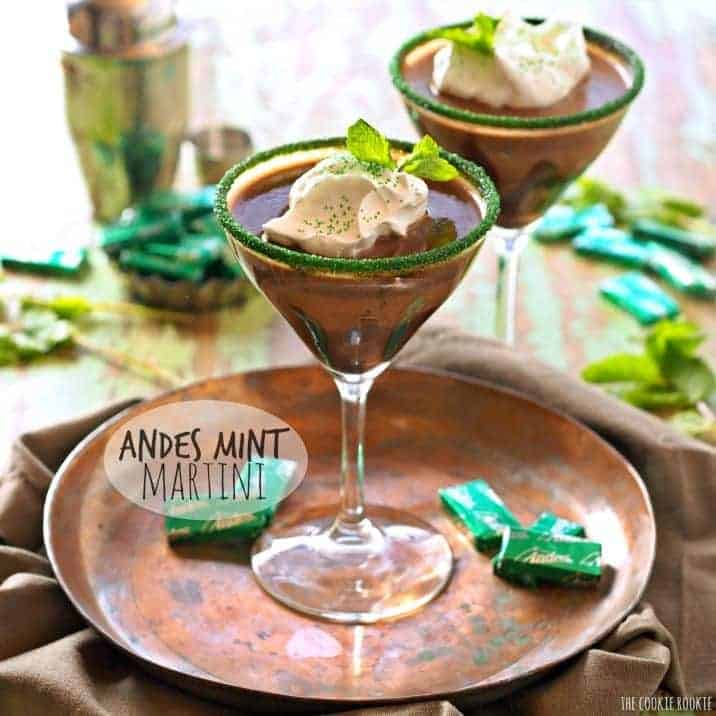 A Super Simple and Sinfully Delicious Cocktail
As a kid, there was no better place to go out to eat than The Olive Garden. Forget Italian food, I wanted the Andes Mints! There is something addicting in those things, I'm just sure of it!
As an adult, I like them in martini form.
And this recipe is exactly that: Andes Mints turned into martinis. They're so smoothly delicious, so decadently chocolate, and a real splurge for that evening when calorie counts are totally irrelevant. And they're perfect for St. Patrick's Day celebrating, too!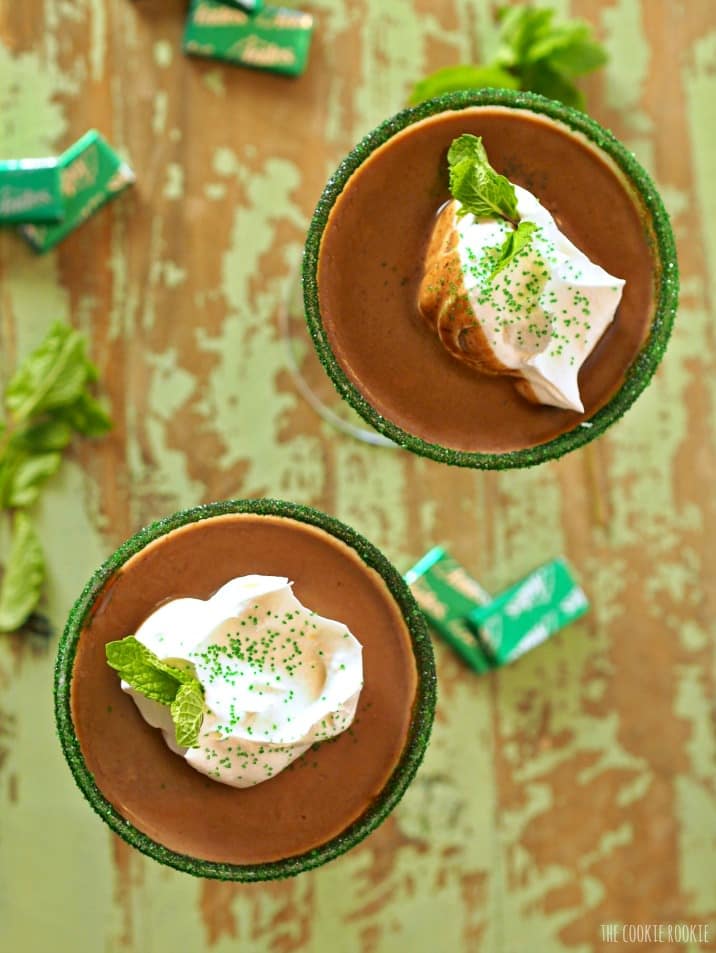 Why You'll Love Andes Mint Martinis
Chocolate bliss! These drinks are liquid Andes Mints, people! They're smooth, chocolatey, and a real escape.
Easy! Just melt the chocolate into the half-and-half, chill, shake and enjoy!
Festive! The martini glasses rimmed with green sugar are perfect for St. Patrick's Day and even for Christmas. But with a drink like this, every day can be a special day. Cheers!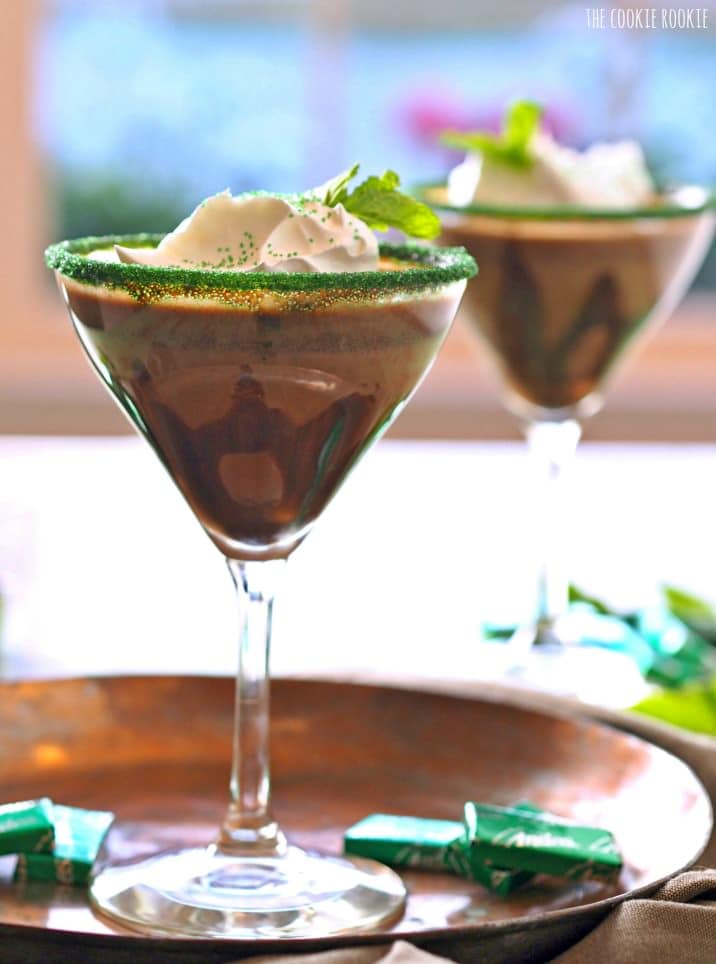 Ingredients
Half and Half: Heavy cream also works. Milk is a bit thin for this, but in a pinch you could try it.
Créme de menthe baking chips: If you can't find them, try mint chocolate chips.
Vodka: Use a good-quality brand for a smooth drink.
Chocolate syrup: for garnish (Optional)
Whipped cream: for garnish. Whipped topping works fine as well.(Optional)
Green sugar crystals: to rim the martini glasses (Optional)
How to Make Andes Mint Martinis
Heat the half and half to just below a simmer. Remove from the heat before the milk actually simmers.
Stir in the créme de menthe chips and stir until they're fully melted.
Chill.
Shake with vodka and ice.
Pour into green-rimmed martini glasses, top with a drizzle of chocolate syrup, a dollop of whipped topping and enjoy!
Trademark note: In the spirit of transparency, please note that Andes Mints and créme de menthe baking chips are trademarked products.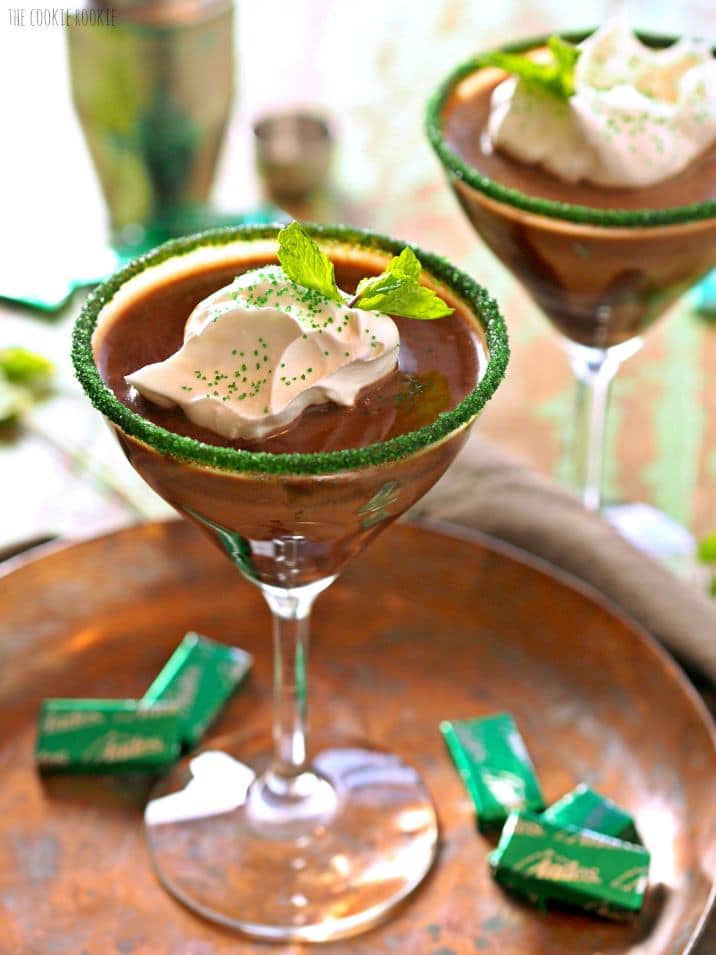 What Type of Milk Works Best In This Recipe?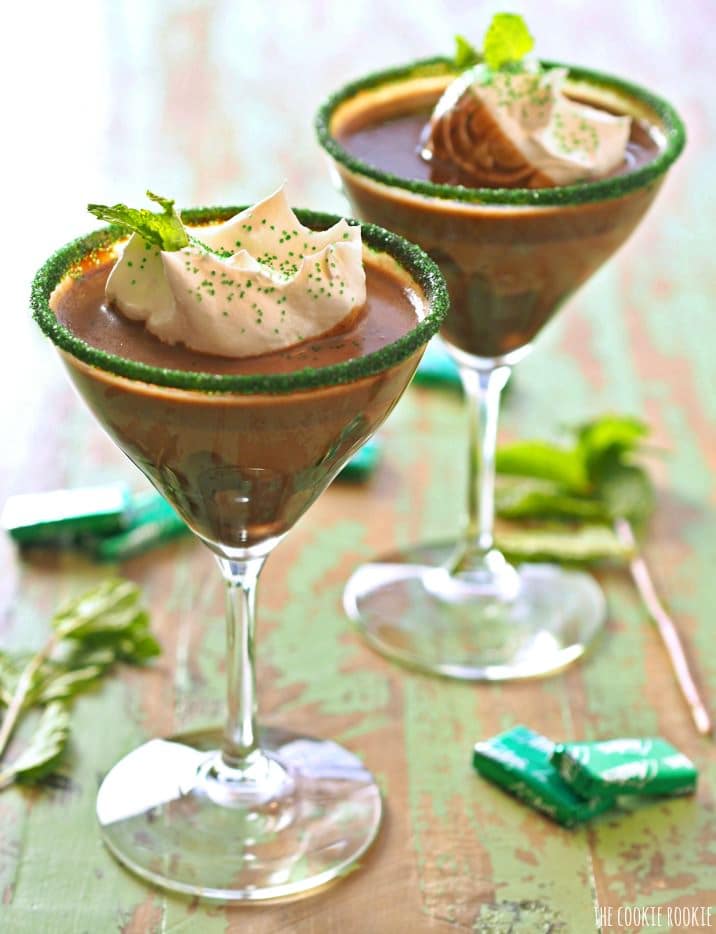 Half and half is perfect. It's thick, rich and flavorful. Heavy cream will also work, but sometimes it's a bit too much and turns a velvety drink into something way too heavy–so say nothing of the extra fat and calories it adds. Whole milk will work in a pinch, but it lacks the texture of half and half. And I wouldn't recommend low-fat or skim milk at all.
Non-dairy milks are probably out, too. They don't have the consistency needed for this cocktail.
Can I Use Regular Chocolate Chips in This Drink?
You can, but it won't be a minty chocolate drink. I'd advise against using standard chocolate chips + a few drops of mint flavor. Look for minty chocolate chips–you'll be glad you did!
What About Mint Vodka?
Mint vodka is readily available, and it can help add to the minty flavor of this cocktail. Great idea!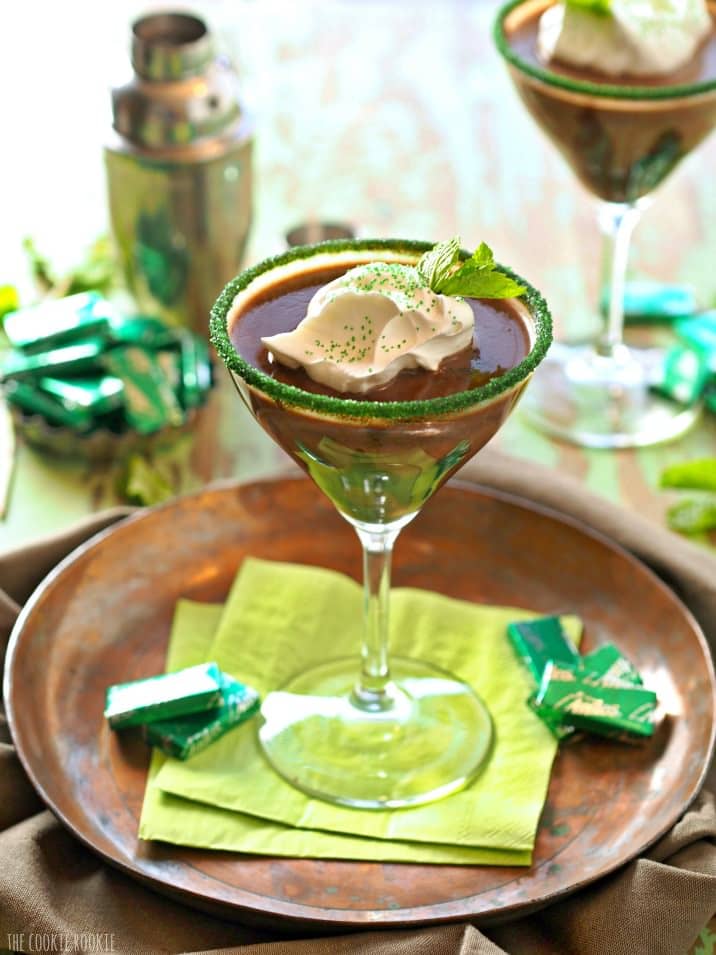 Long day? This puppy can be ready in 10 minutes. You can thank me later! Be sure to leave a comment and let me know what you think! Cheers!!
More Martini Recipes to Try
Peppermint Hot Chocolate Martini