I am still in Jamaica (today is our last day!), so my good friend Crissy from Begin Within Nutrition has stopped by to share a delicious treat!! Crissy and I were "real life" :) friends before our blogs, when we both lived in Jacksonville Florida.  She is truly one of my favorite people.  I wish we lived closer! Her website is full of delicious and healthy recipes to make you feel and look your best.  She is a registered dietitian, so she knows what she is talking about! Please check out her social media links in the author box below her post, and be sure to check out her gorgeous blog! Thanks so much Crissy!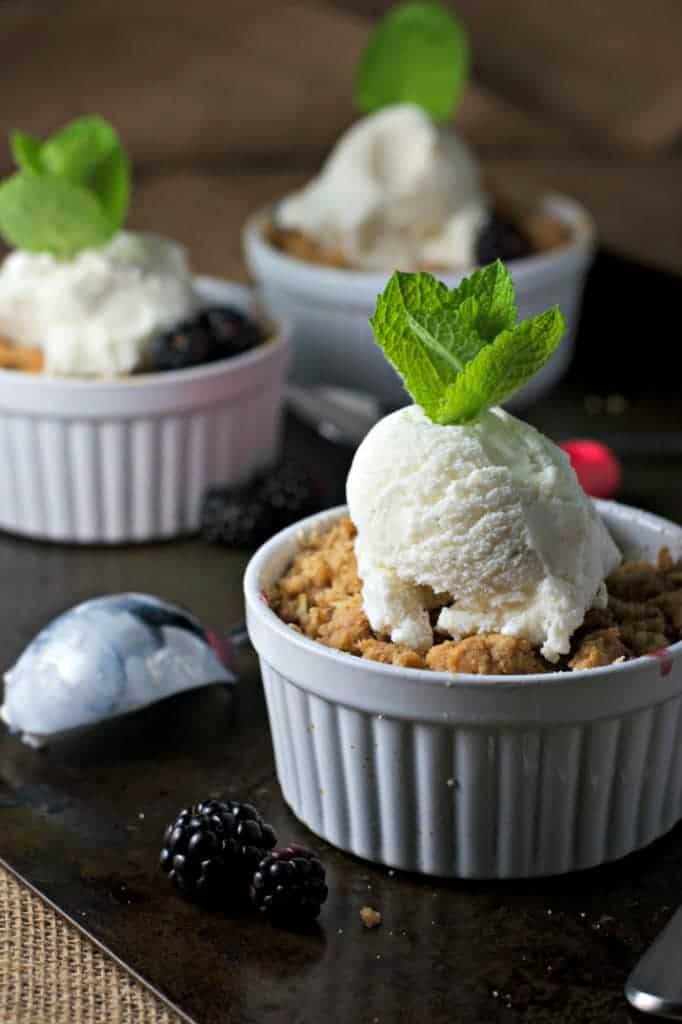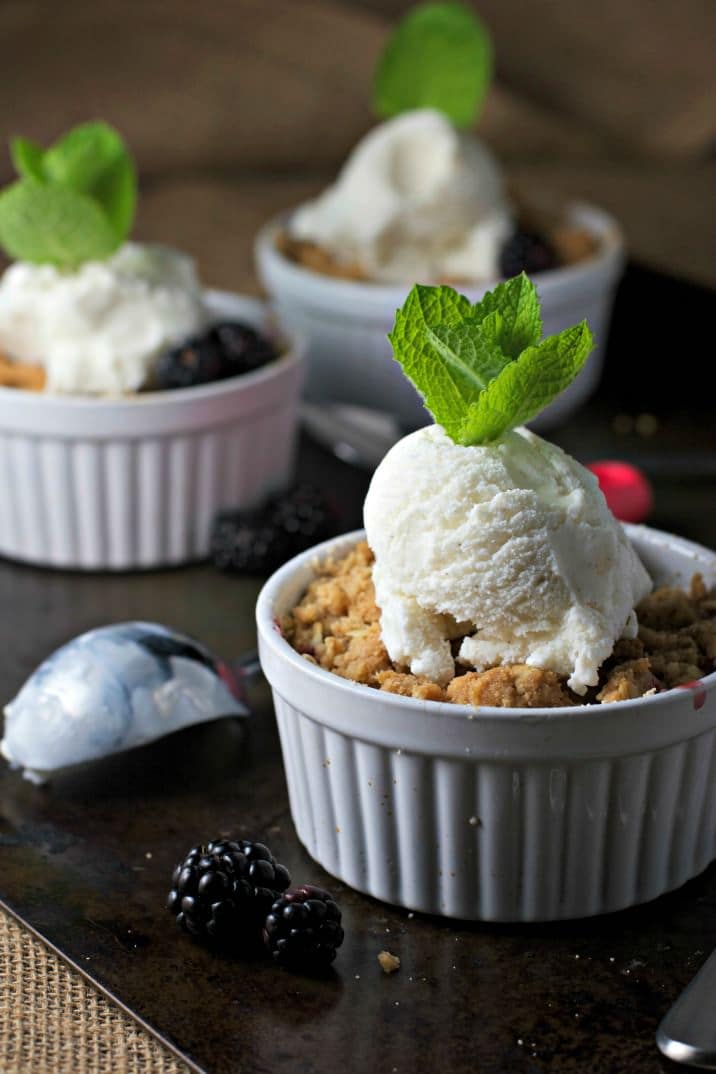 If you ever find yourself on Cape Cod in August, make sure to wander down an old dirt road.  It is guaranteed you will find ripe blackberries dripping off the vines!  Our road is brimming with the plump little berries, just the perfect thing for a sweet summer cobbler!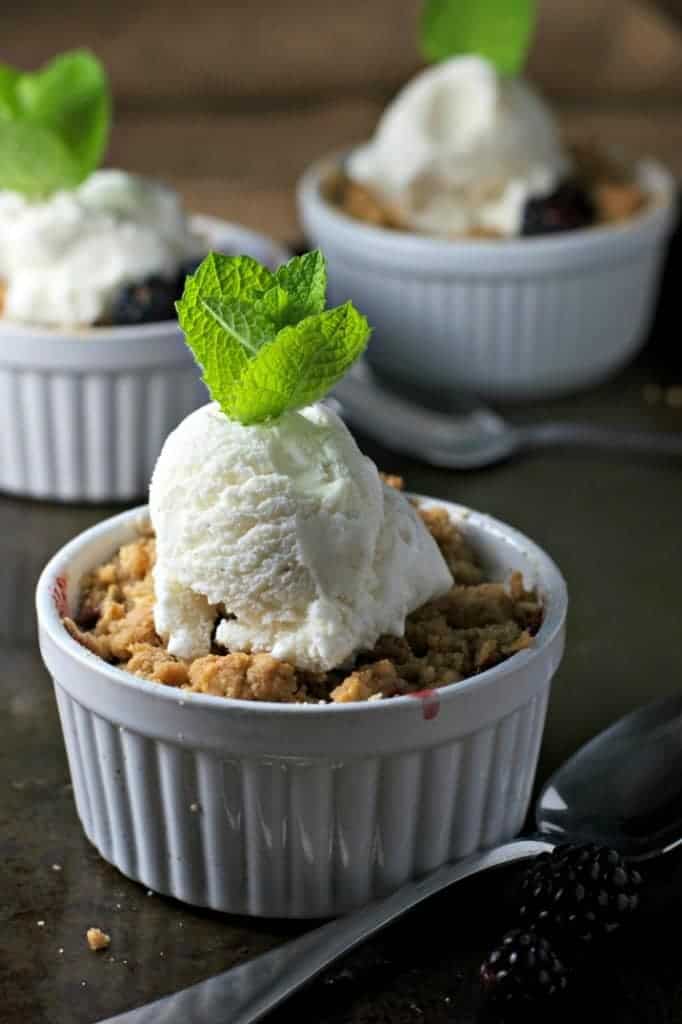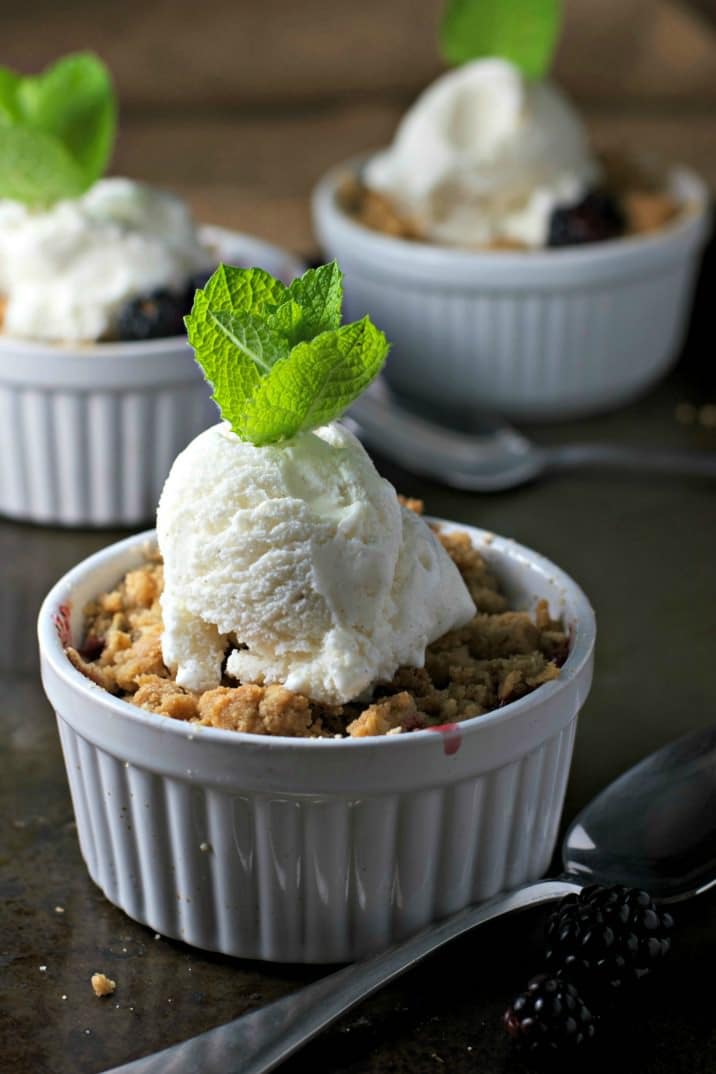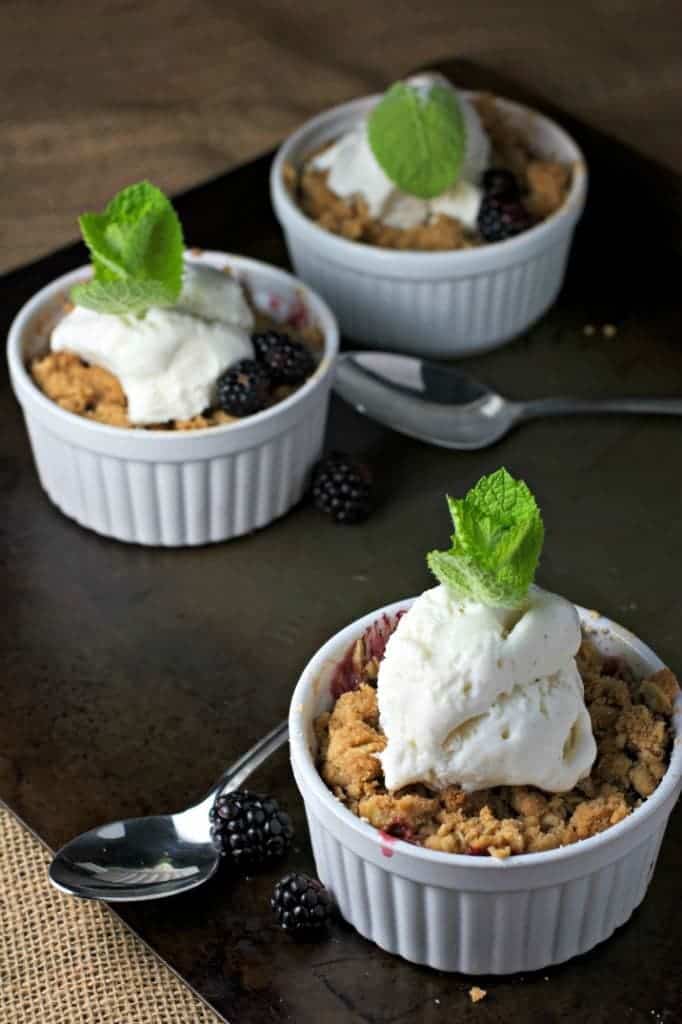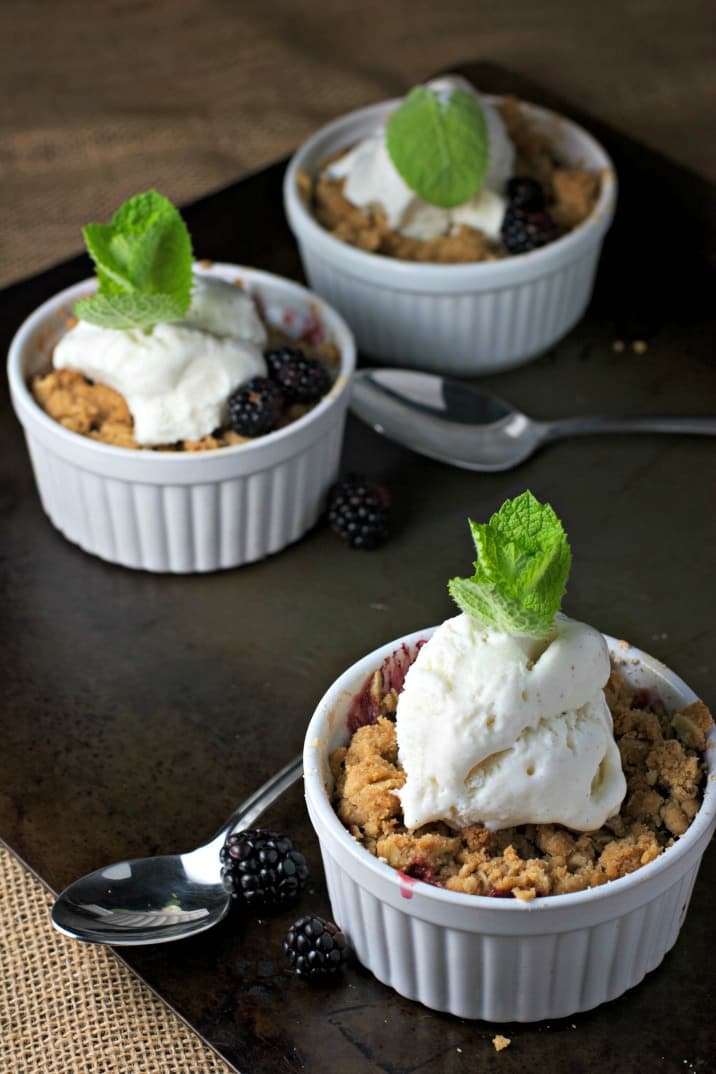 Similar to grapes, the deep purple color of blackberries ensures a high level of antioxidants.  The powerful phytonutrient found in blackberries is called anthocyanins, which is responsible for increased heart health and improved memory!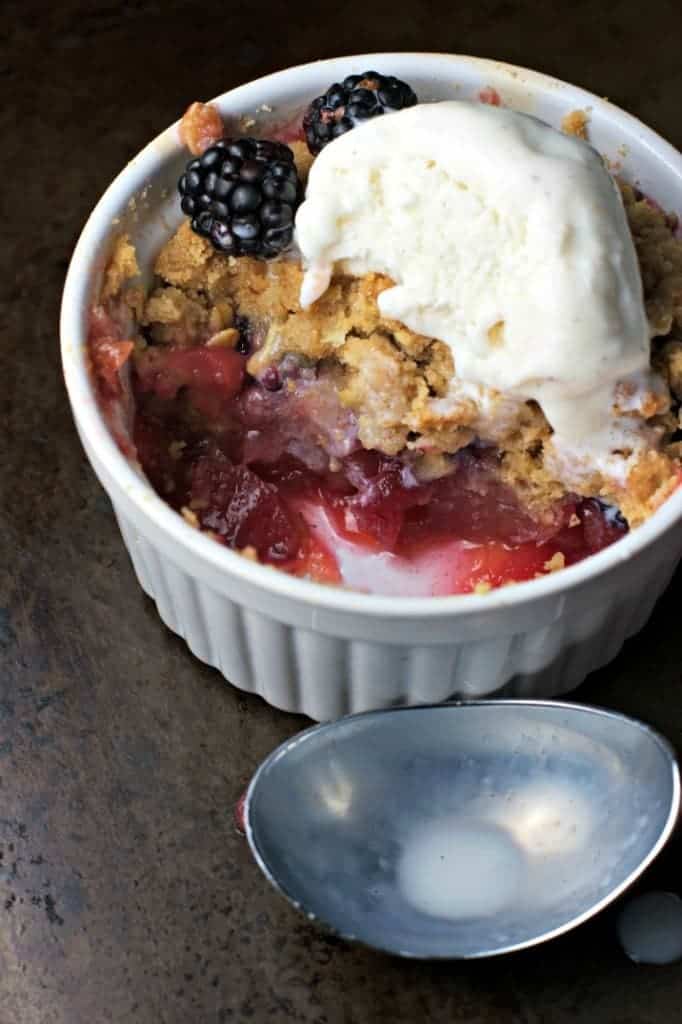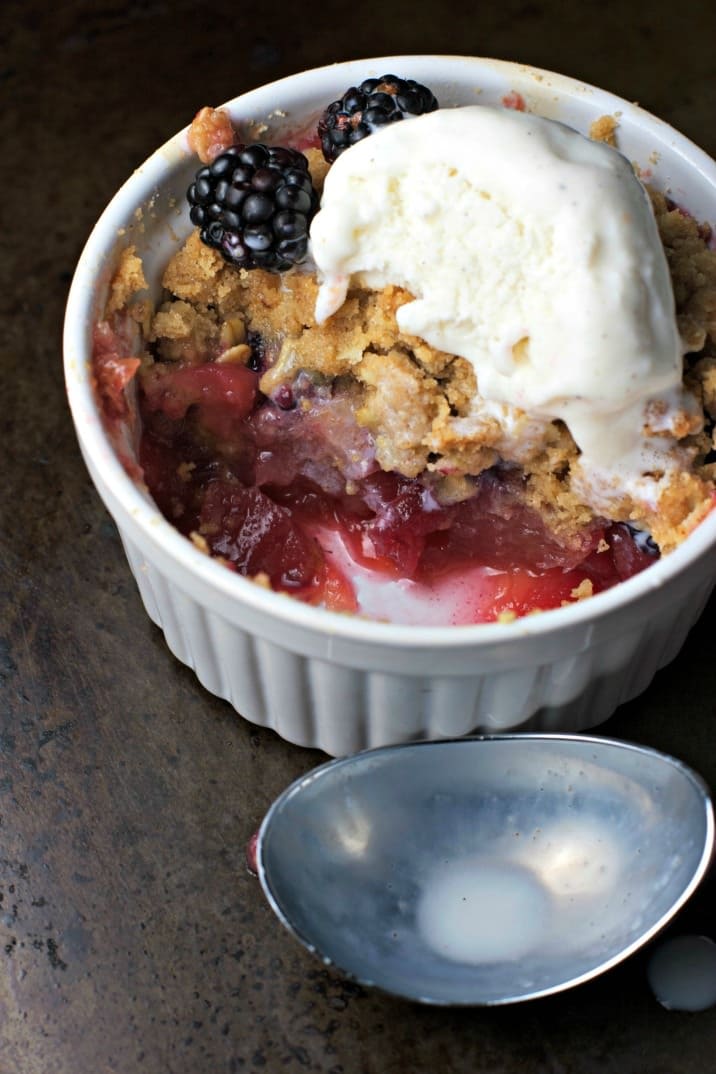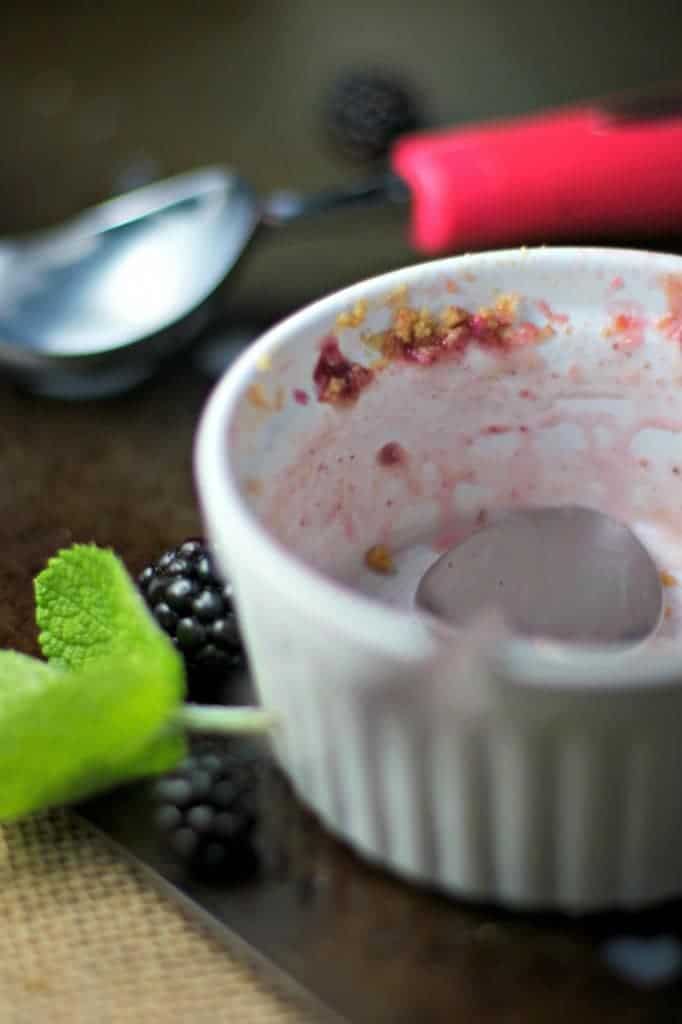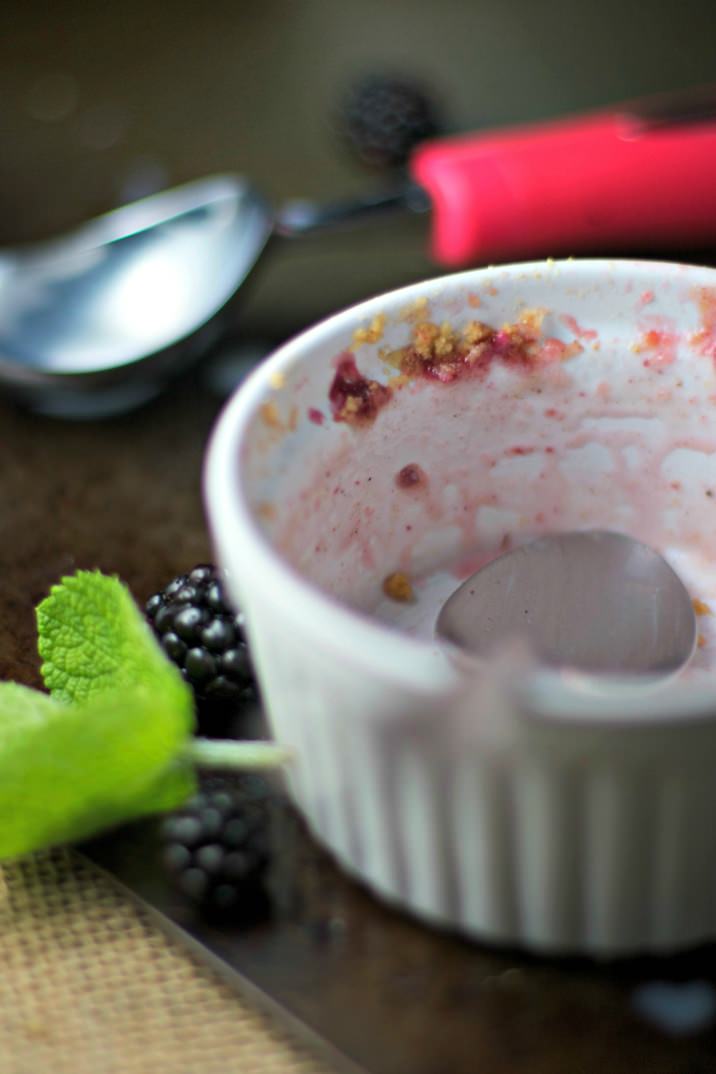 To even out the tartness of the blackberries, I added apples and a little sugar and spice!  The crumble topping is made with whole wheat flour, oats and coconut oil making this a healthier dessert.  Serve warm and top with a little vanilla frozen yogurt or ice cream for an extra special summertime treat!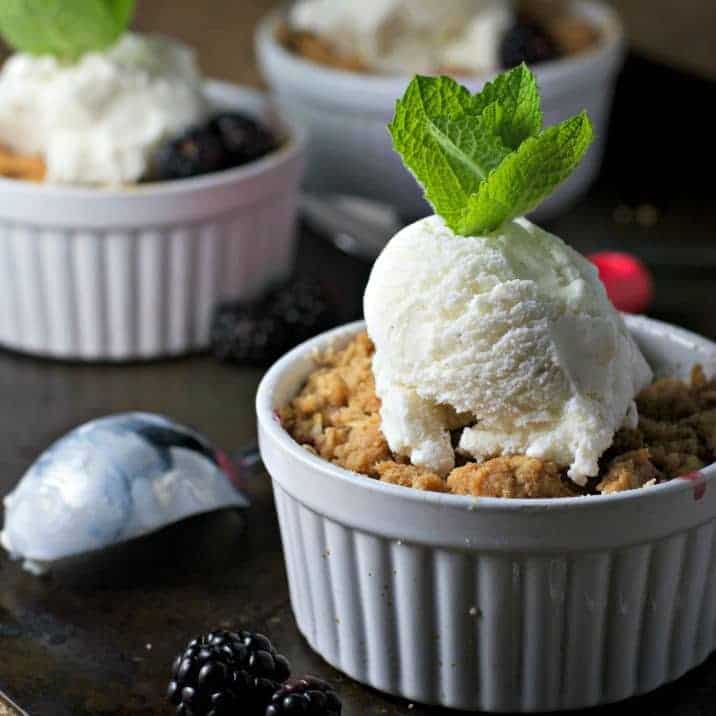 If you enjoyed this recipe, please check out my blog at BeginWithin Nutrition! I would love to have you stop by.  Enjoy!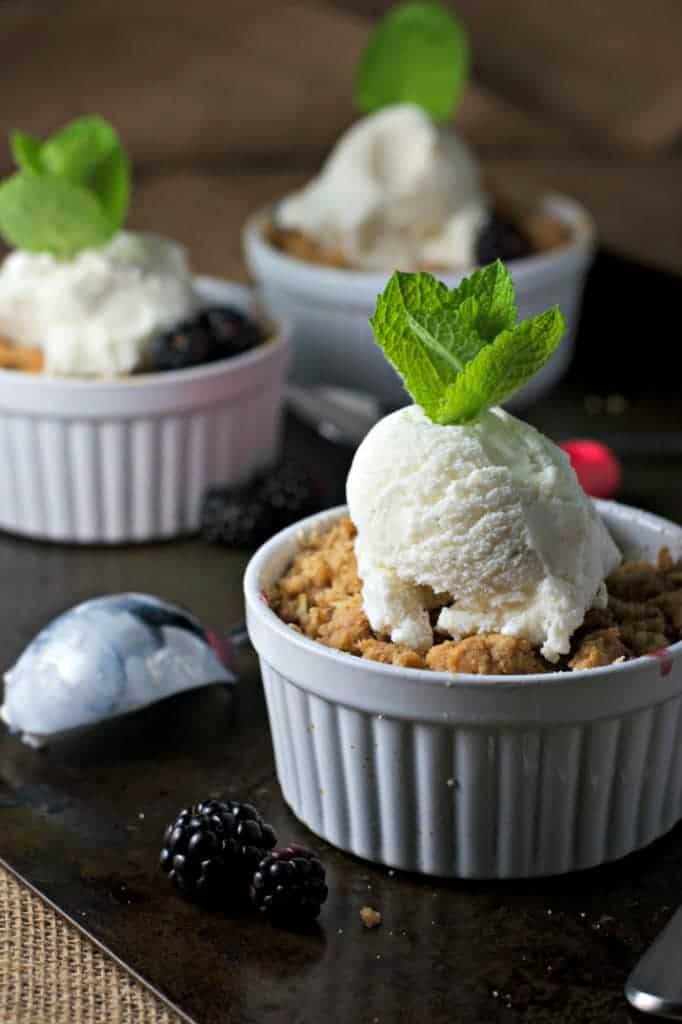 Ingredients
5 apples, peeled and sliced (roughly 5 cups)
1/3 cup brown sugar
1 tablespoon lemon juice
1 tablespoon water
1 cup blackberries
3/4 cup whole wheat pastry flour (or all-purpose flour)
1/4 cup old fashioned oats
1/2 cup sugar
1/4 teaspoon ginger, cardamon cinnamon, or nutmeg (or a combo of all!)
4 tablespoons solid coconut oil or butter
Instructions
Preheat oven to 350 degrees. Coat 4 ramekin bowls with cooking spray and place on a large baking sheet, set aside. You can also use a an 8-inch pie plate.
In a large saucepan, combine apples, brown sugar, lemon juice and water. Cook over medium heat until apples are tender. Transfer apple mixture into ramekin bowls and top with blackberries.
In a large bowl, combine flour, oats, sugar and ginger. Using a pastry blender or fork, cut in solid coconut oil or butter until a crumbly topping is formed, you may need to use your hands! Add topping to apple and blackberry mixture. Transfer to oven and bake for 25-30 minutes or until bubbly and golden on top. Serve with vanilla ice cream and enjoy!
7.8.1.2
2069
https://www.thecookierookie.com/apple-blackberry-crisp-beginwithin/