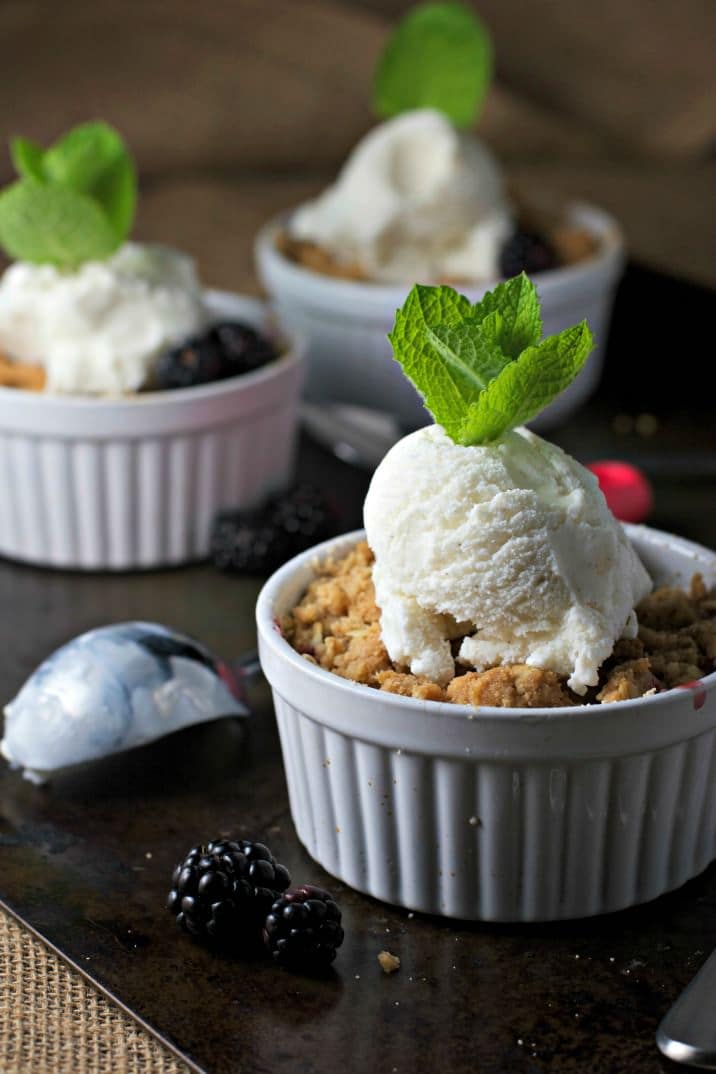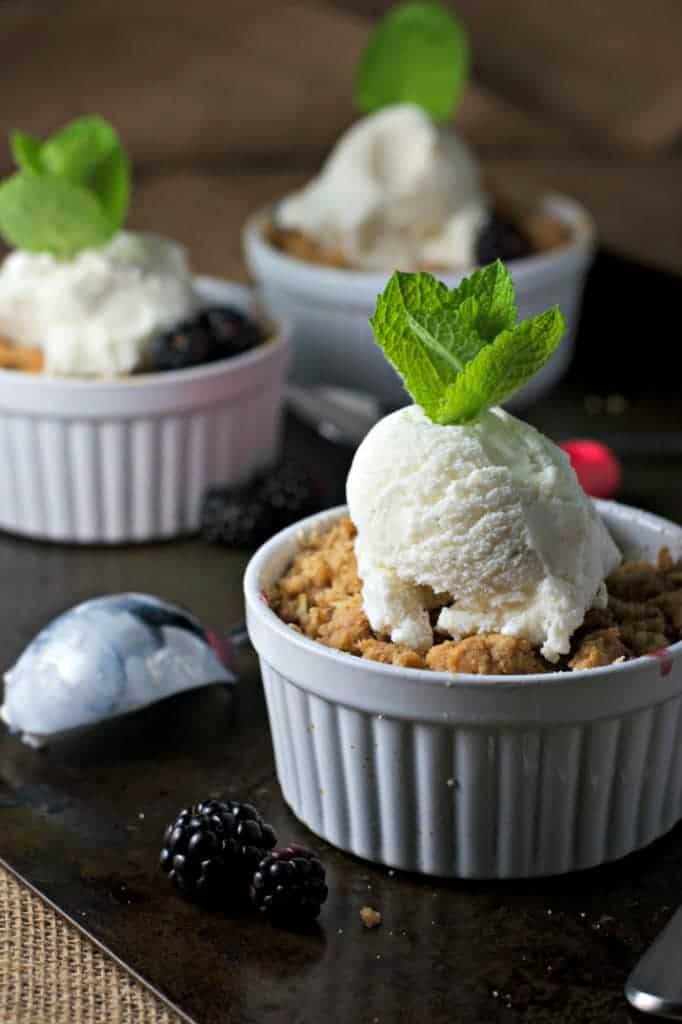 If you ever find yourself on Cape Cod in August, make sure to wander down an old dirt road. It is guaranteed you will find ripe blackberries dripping off the vines! Our road is brimming with the plump little berries, just the perfect thing for a sweet summer cobbler!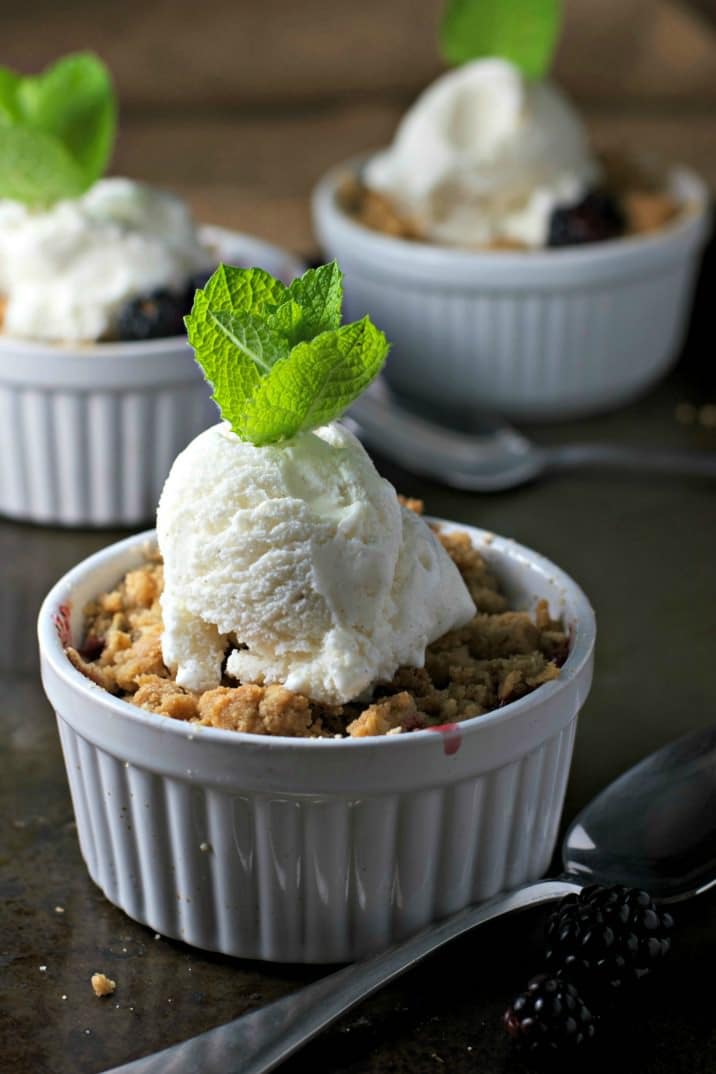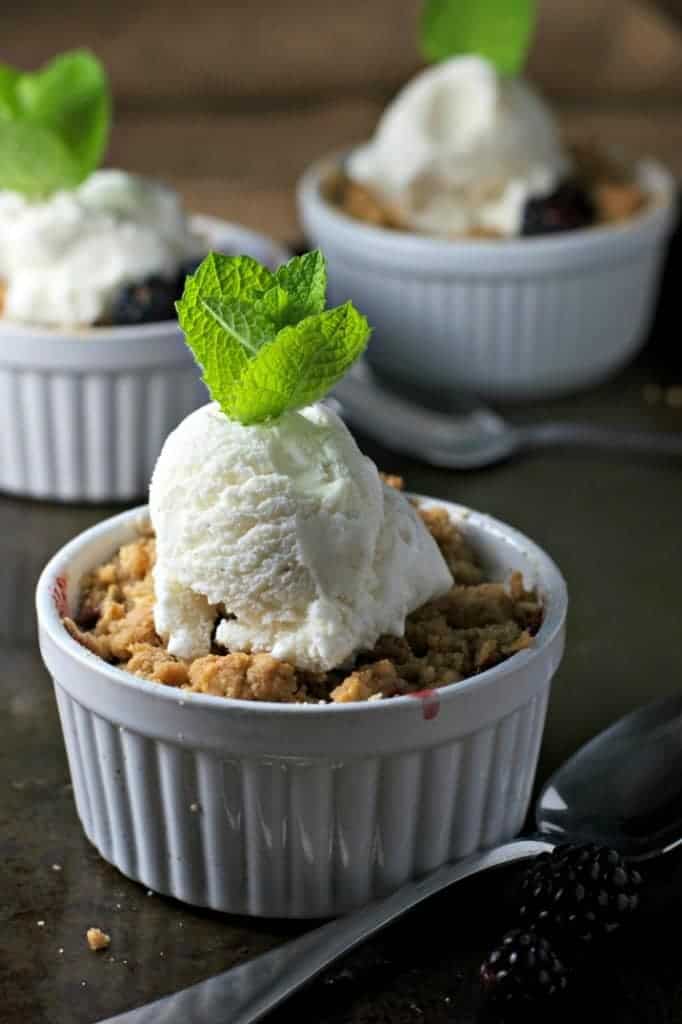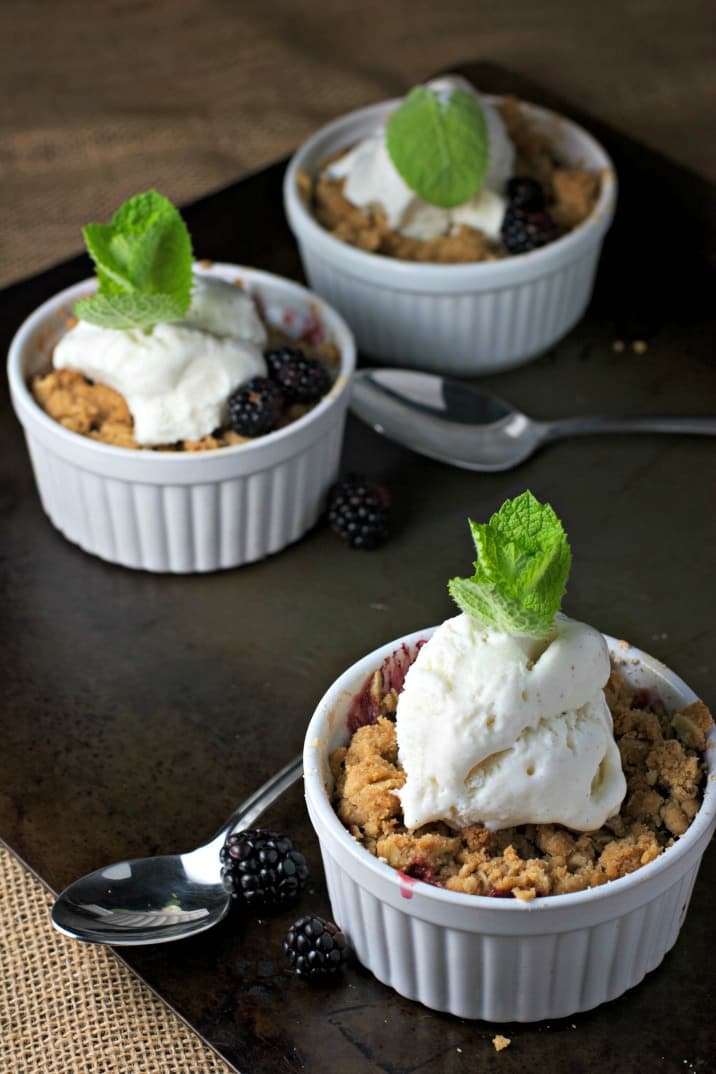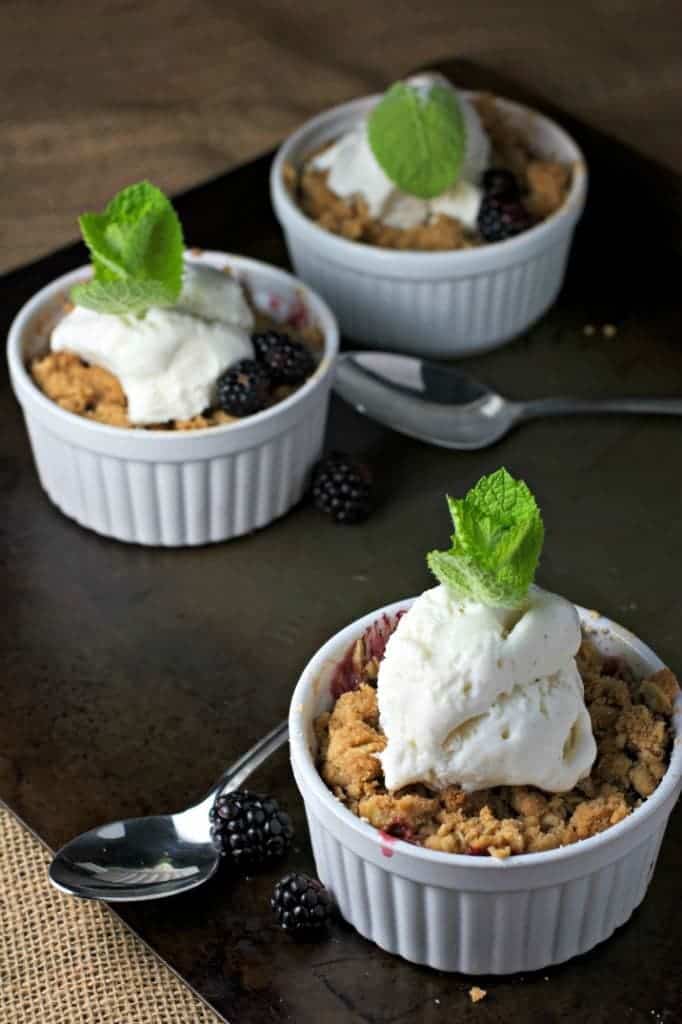 Similar to grapes, the deep purple color of blackberries ensures a high level of antioxidants. The powerful phytonutrient found in blackberries is called anthocyanins, which is responsible for increased heart health and improved memory!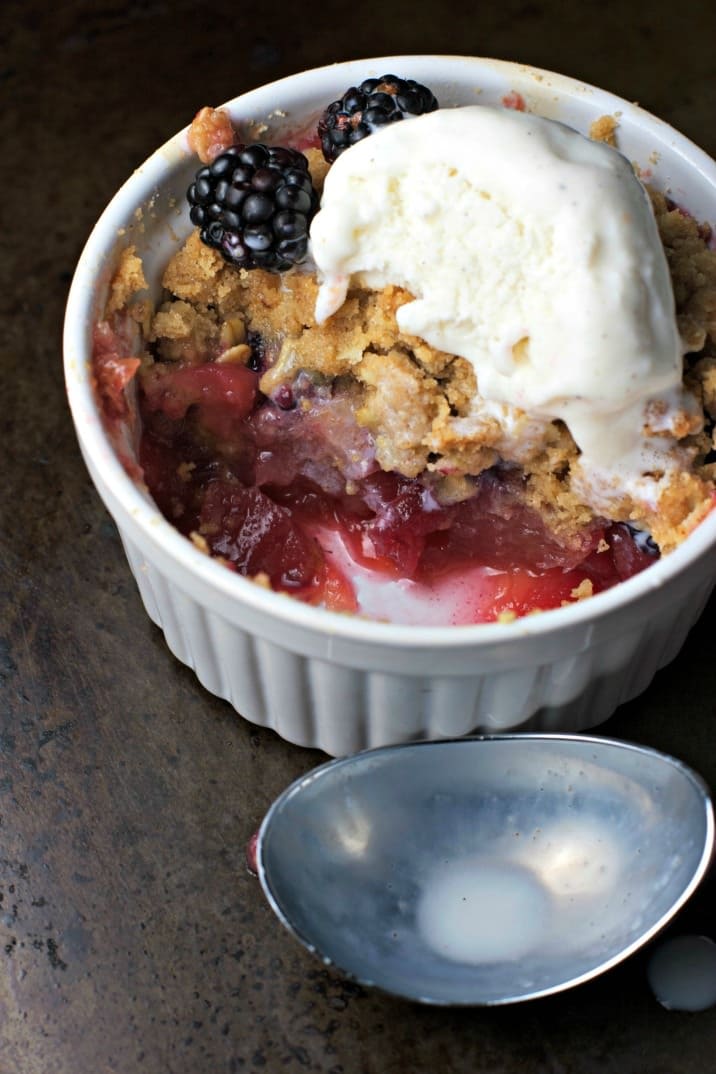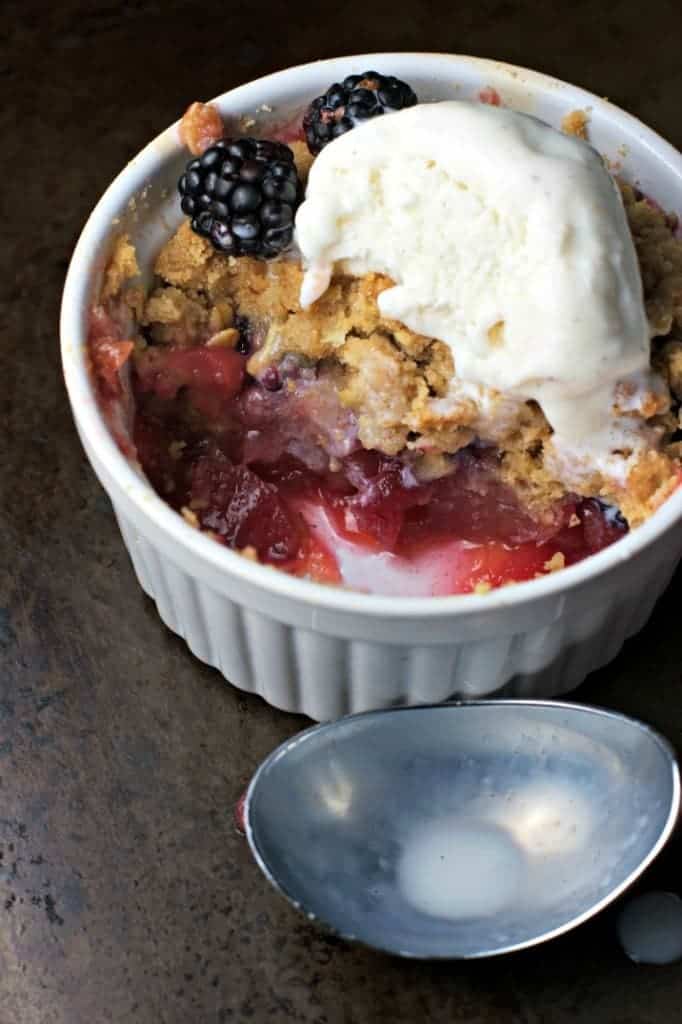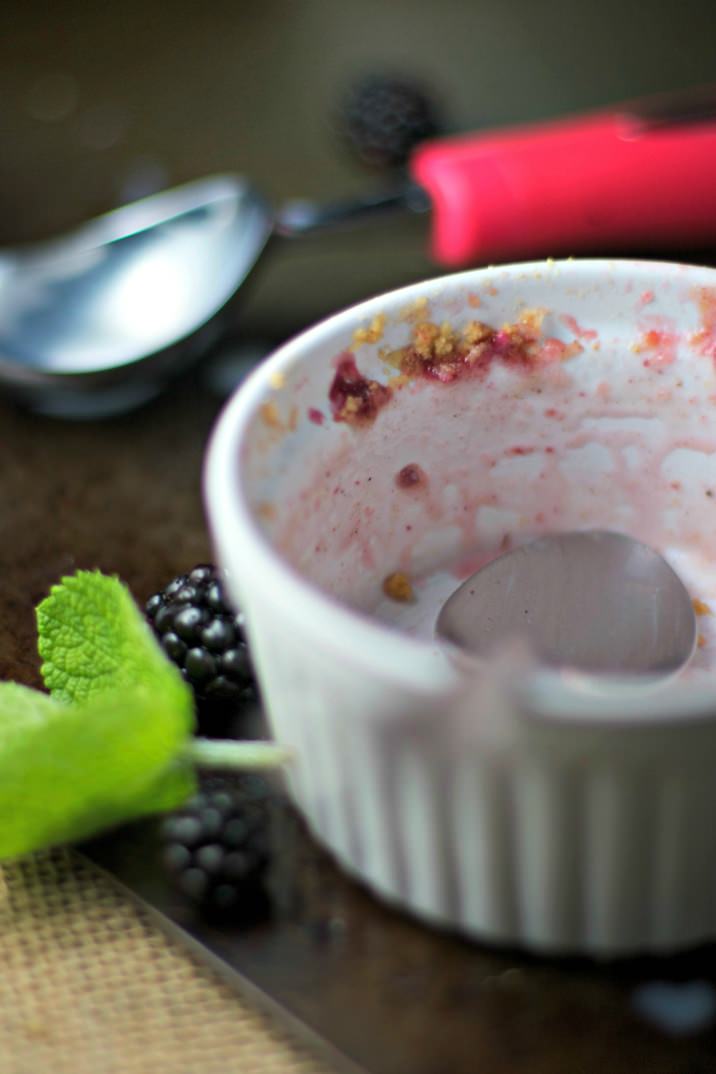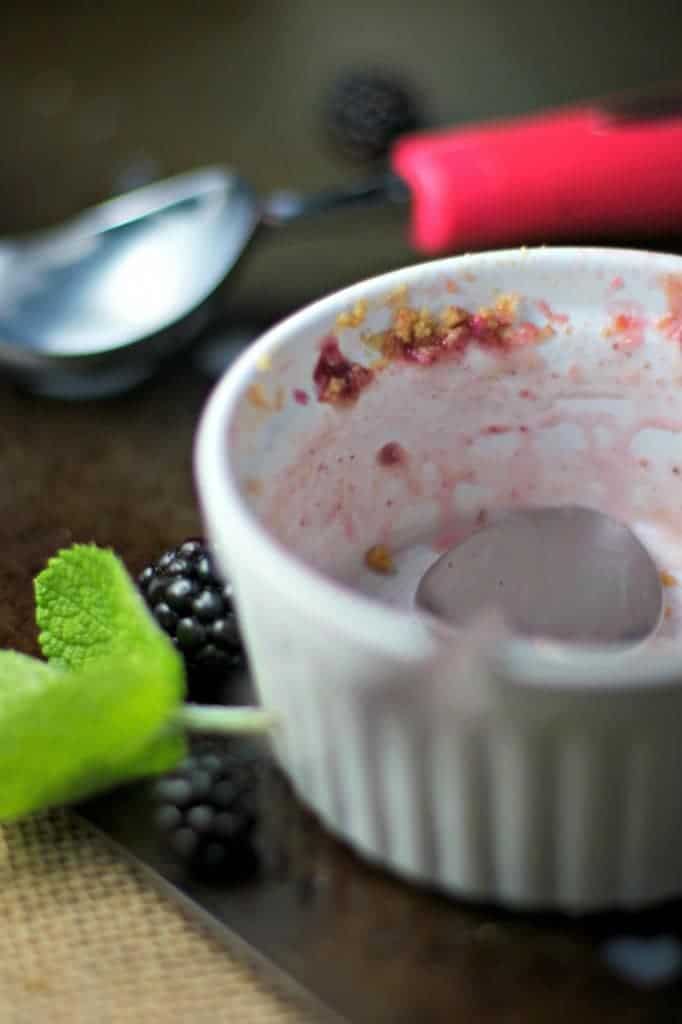 To even out the tartness of the blackberries, I added apples and a little sugar and spice! The crumble topping is made with whole wheat flour, oats and coconut oil making this a healthier dessert. Serve warm and top with a little vanilla frozen yogurt or ice cream for an extra special summertime treat!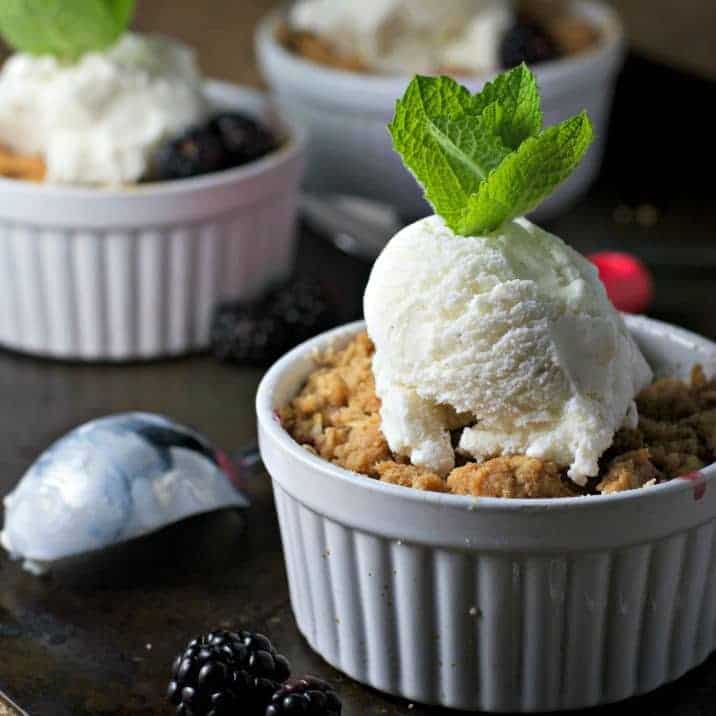 If you like this recipe, try out easy Sheet Pan Apple Crisp recipe!