Apple Pie Popsicles, a blend of two of my favorite desserts! Easy, fun, and delicious! These yogurt based popsicles are healthy AND delicious, the perfect combination!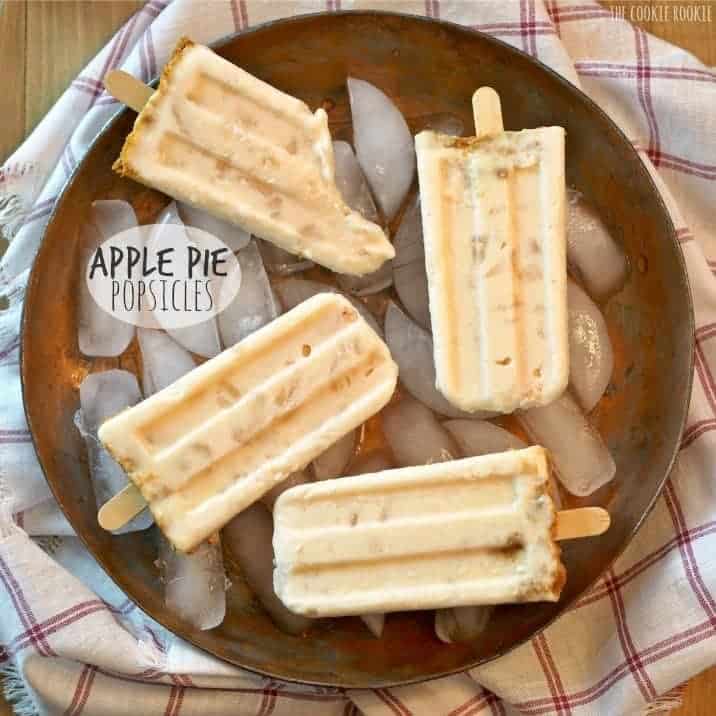 So yeah…I dropped the ball.  I had every intention of making delicious and amazing Apple Pie Ice Cream this fall.  I even took the ingredients up to Kirksville to make it with my mom one weekend.  Totally didn't happen.  Instead I ordered an Apple Pie Blizzard from Dairy Queen and watched episodes of Dateline with my parents.  That's totally a good excuse, right?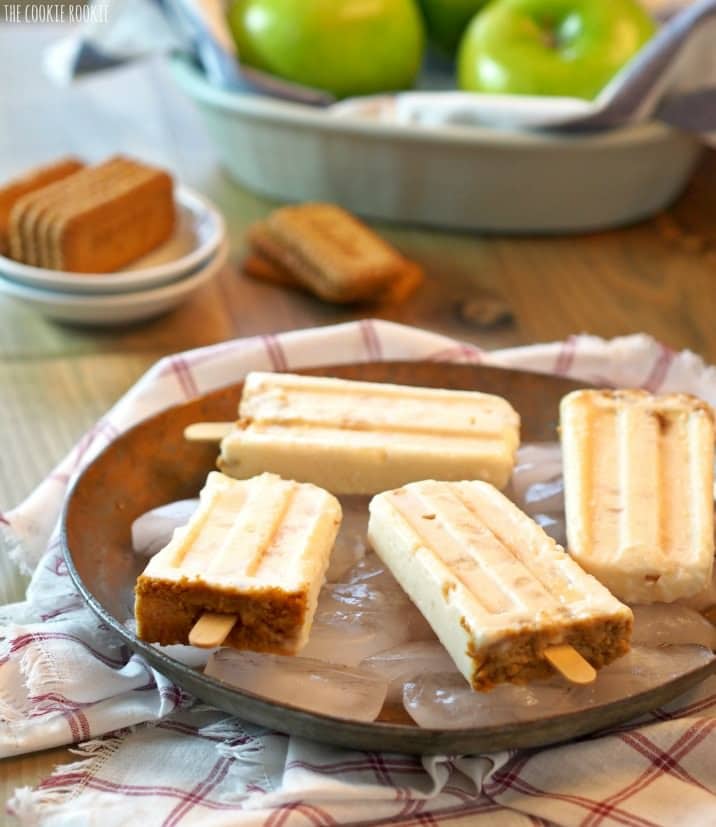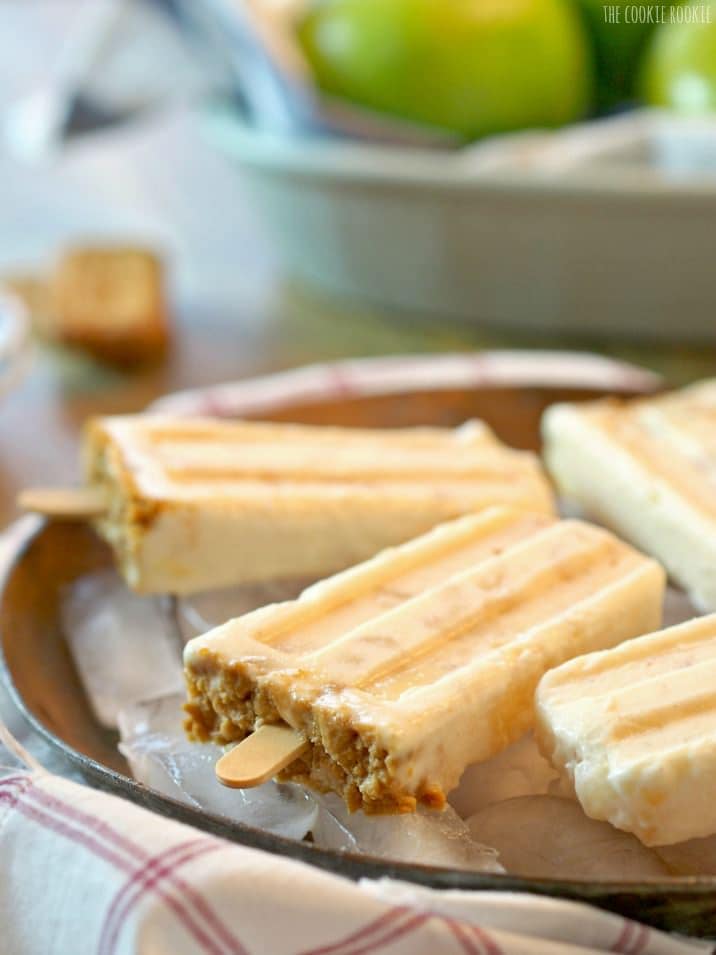 This year just got so busy, and I never found the time.  So be prepared for Apple Pie Ice Cream next year.  It will be awesome!
This year, I made quick and easy Apple Pie Popsicles…the next best thing.
Or maybe even the next better thing!  These have quickly become my new obsession!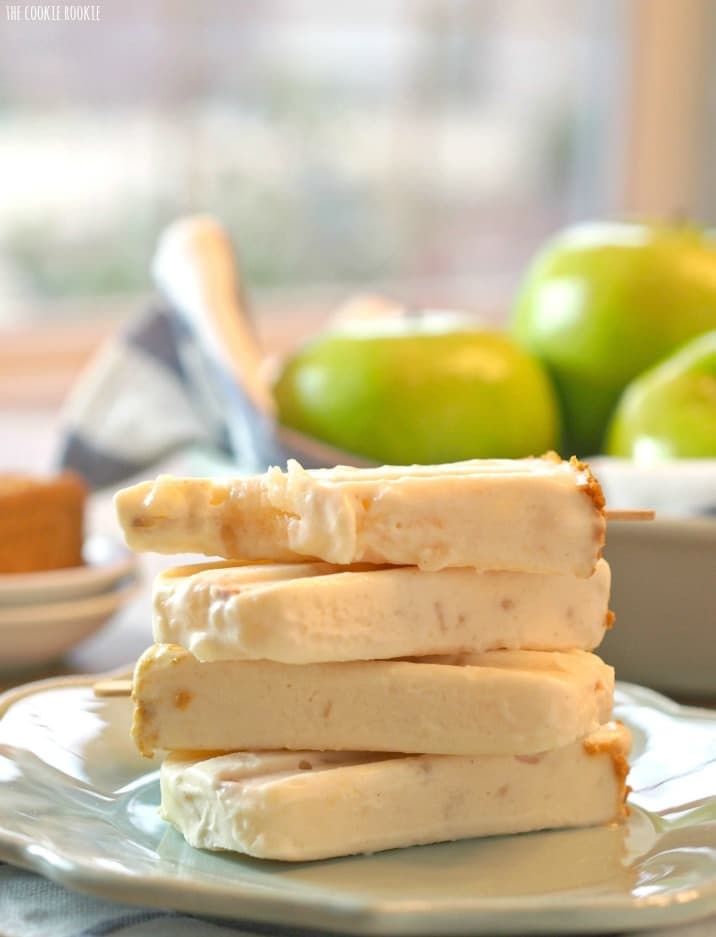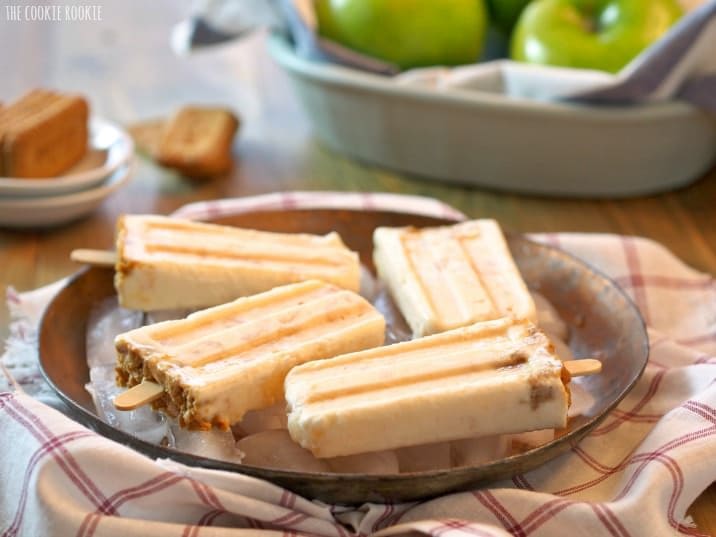 Hop on over to Real Housemoms to see this easy recipe! Ice Cream and popsicles are meant to be enjoyed year round!! Enjoy :)