Apple Pie Roll Ups are flaky and sweet with warm apple filling. They taste like you spent hours baking a pie from scratch but only take minutes to make!

Apple Pie Roll Ups
Apple Pie Roll Ups need only a few simple store-bought ingredients. They bake up beautifully in no time. Serve them cold as a snack, or warmed up with ice cream and caramel on top!
Easy as Pie!
When I first started cooking, the thought of making a pie of any kind scared me to death. Getting the crust to that perfect flaky texture, cooking the filling to the right thickness, it all terrified me. Luckily I discovered that you can have your pie fix without all the stress and fuss. These Apple Pie Roll Ups are so easy, you won't believe it! And once you learn a few tips and tricks you'll be making Pies and Tarts all the time! Try my easy Easy Homemade Apple Pie recipe. If I can do it, so can you!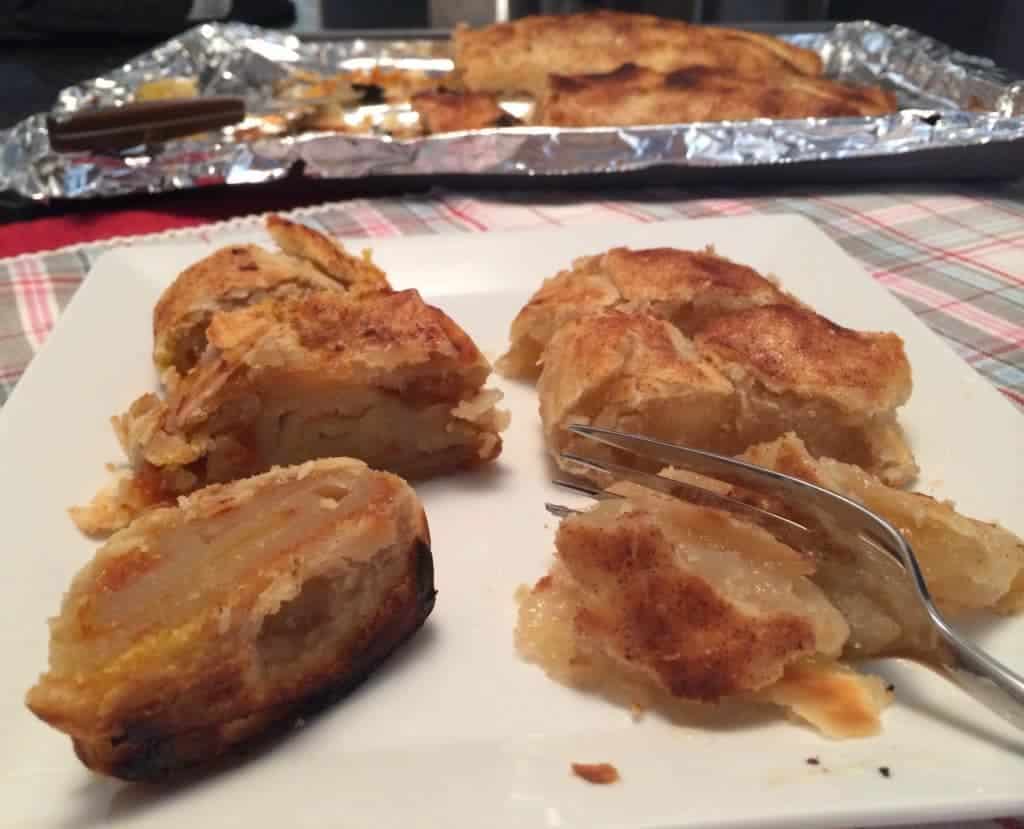 All Things Apple
Along with the crisp days and crunchy leaves of Fall comes the abundance of delicious apple recipes. Apple is such a versatile fruit to cook with; the possibilities are endless! Nothing nourishes my soul more than a warm apple dessert, whether it's a batch of Easy Apple Dumplings or a slice of Chunky Apple Bundt Cake. There are so many things to make with a few good apples and some sugar and spice. Try some of these favorites this Fall:
Apple Pie Roll Ups are simple, quick and taste just like you spent hours baking a pie from scratch!
Easy Apple Pie Roll Ups Ingredients
This quick and delicious apple dessert comes together in just a few ingredients:
One refrigerated pie crust
A can of apple pie filling. (If you're a rockstar and prefer to make your own, try this Homemade Apple Pie Filling)
Cinnamon and Sugar
Eggs for an egg wash (Mixing a little egg with water and brushing onto breads or pie crusts make them extra crispy and golden in the oven)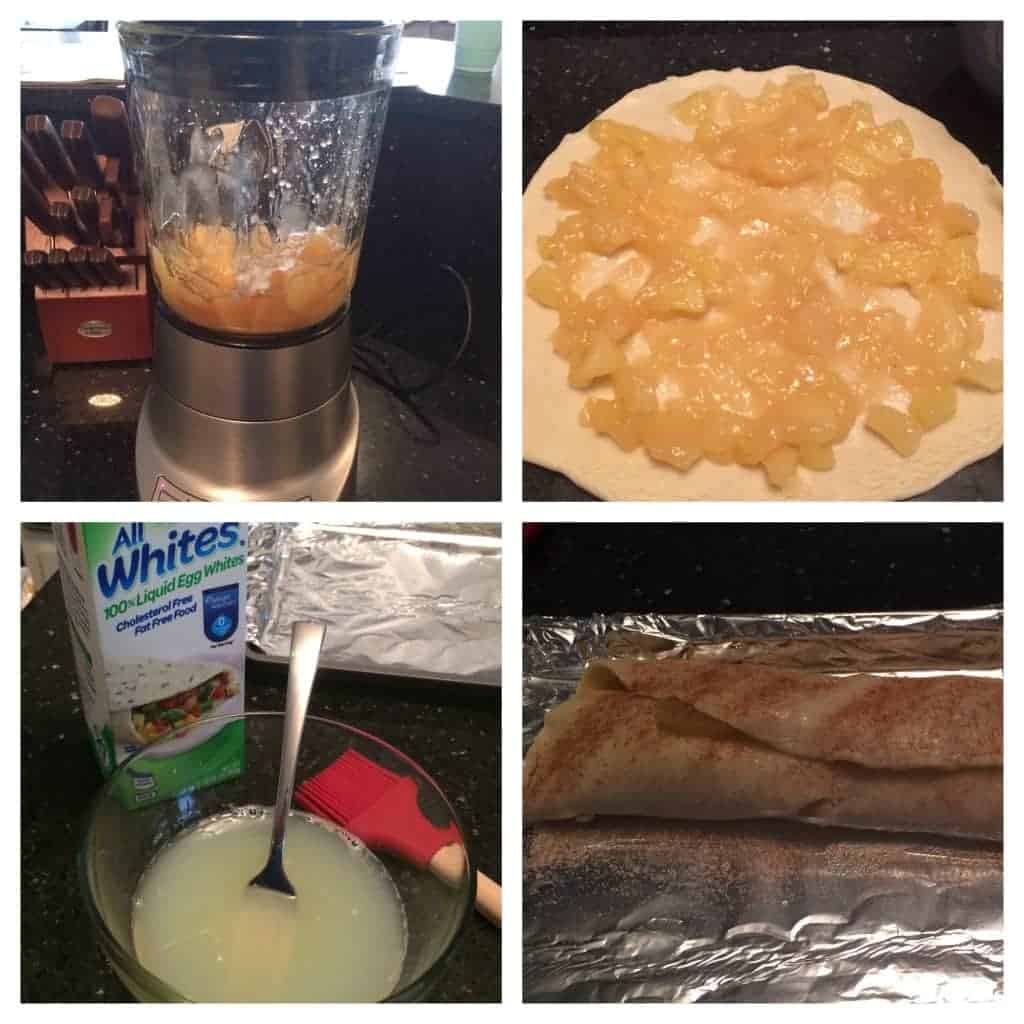 How Do I Make Apple Pie Roll Ups?
Line a cookie sheet with tinfoil and spray with non stick cooking spray .
Then unroll the refrigerated pie crust and spread to desired thickness.
Next, open your can of apple filling and spread evenly around the surface. If you think it's too chunky, toss the pie filling in a blender for a few seconds.
Roll the whole thing up.
Brush the entire pie crust with egg wash (a little egg or egg whites with water)
Then top with cinnamon and sugar.
Bake, let cool and enjoy!
Do Apple Pie Roll Ups Need to be Refrigerated?
Yes. Once cooled from the oven, store in the refrigerator for up to three days. (if they last that long) I find myself snitching little bits every time I open the fridge for anything. They taste delicious cold! Or you can microwave a slice for a few seconds. They're so yummy!
These Apple Pie Roll Ups make a terrific after school snack or weeknight dessert. Try this same method with cherry, pumpkin, Nutella, any kind of filling you like. Happy rolling!
See the recipe card below for details on how to make easy Apple Pie Roll Ups. Enjoy!