Can you believe I've never made a pizza?? Well, I've cooked plenty of frozen ones, but I've never actually made one. Not quite as big of an accomplishment as when I made my first cheesecake, but I'm still pretty proud.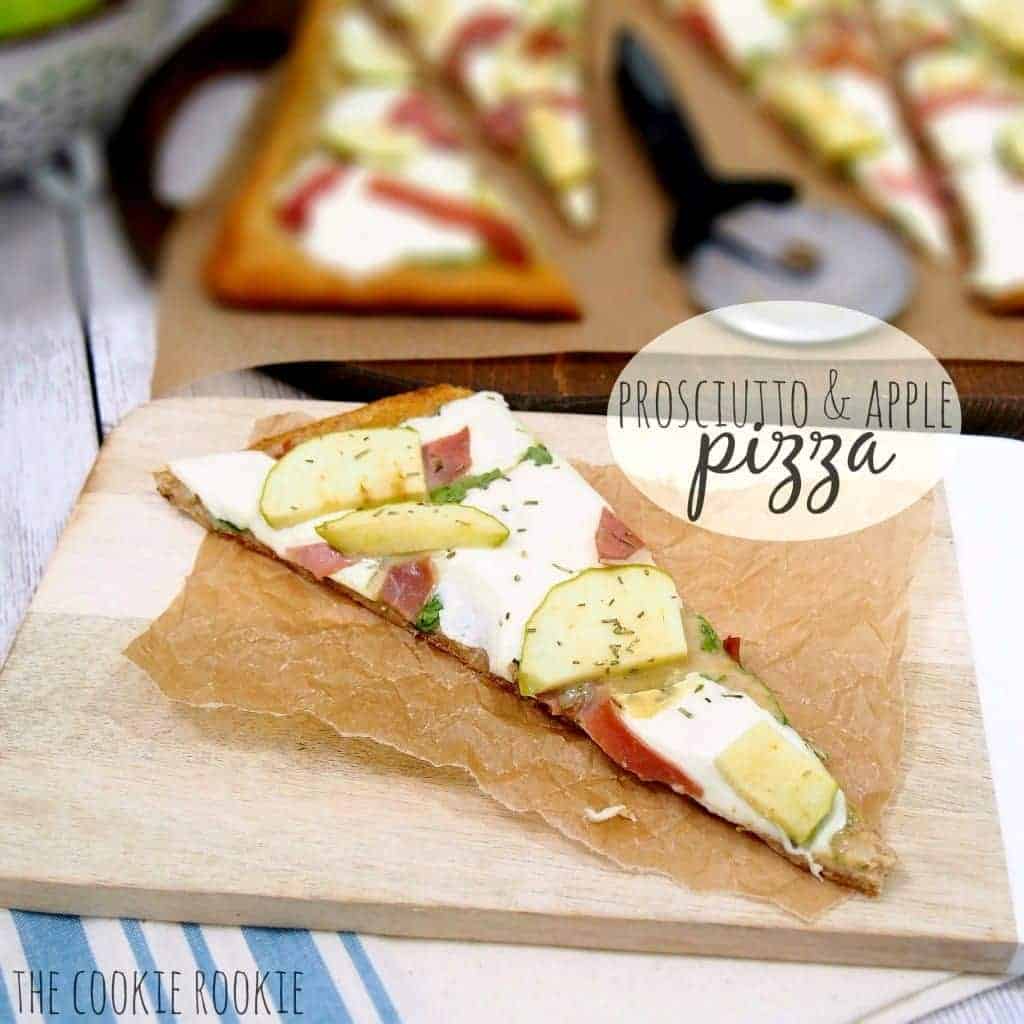 We have a favorite pizza joint in STL, Katie's Pizza and Pasta. They have the best fried ravioli you will ever ever ever have. If you're in Saint Louis, you have to give them a try. They also have delicious pizza. My favorite has always been the Apple & Prosciutto Pizza. There's just something about the salty flavor mixing with the sweetness of the apples. Delicious.
I adapted this recipe from one for a Pear & Prosciutto Pizza on Wanna Be A Country Cleaver. Such a great site and she has a great recipe for homemade crust. I used storebought crust (baby steps) and was very pleasantly surprised. If you're in a time crunch and aren't able to make your own, Pillsbury Artisan Whole Wheat Crust is really really good! I'll definitely be using it again.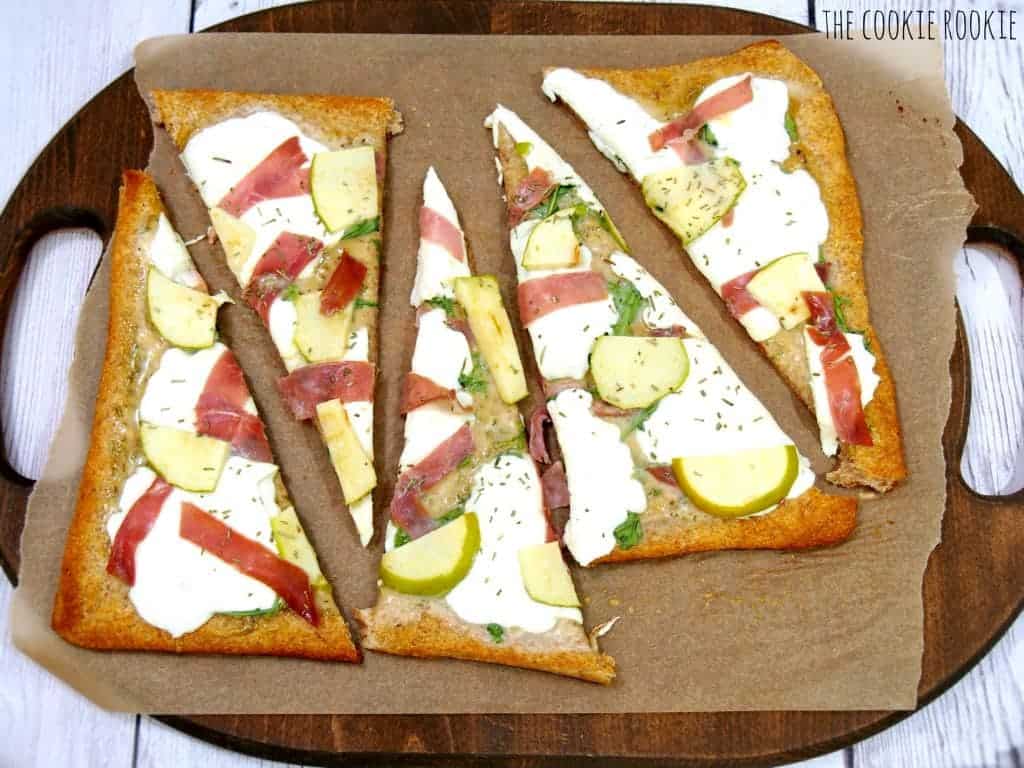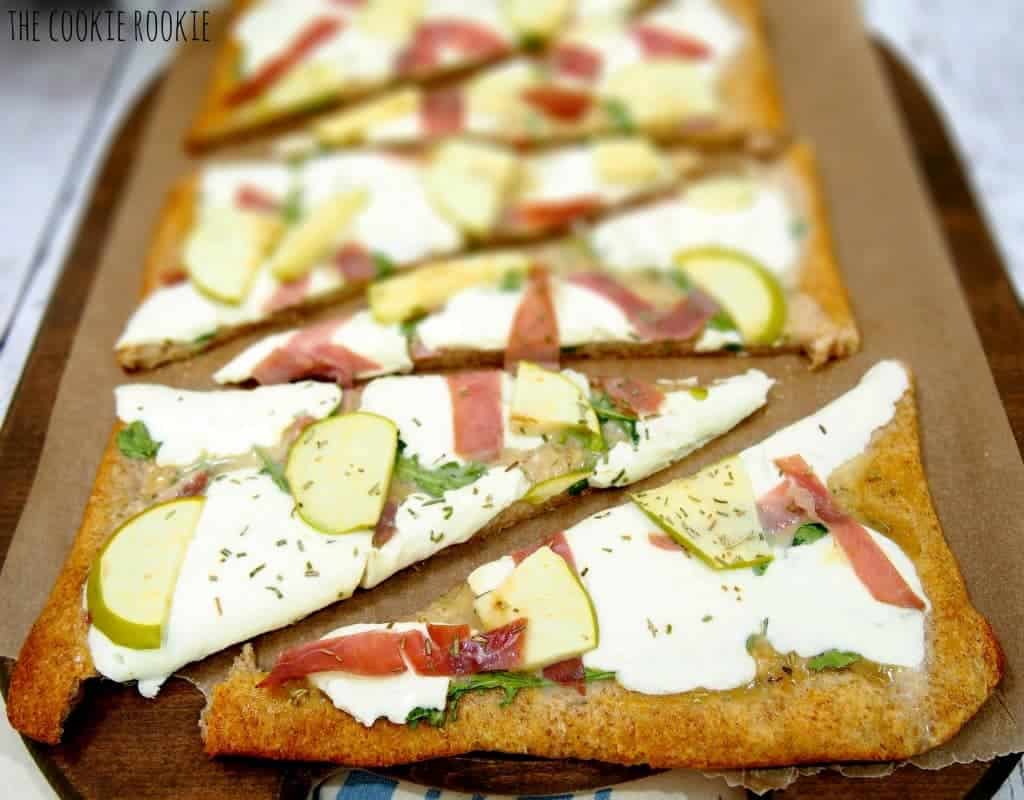 The Rosemary Honey Dijon sauce is the perfect base for this pizza. Sweet and savory.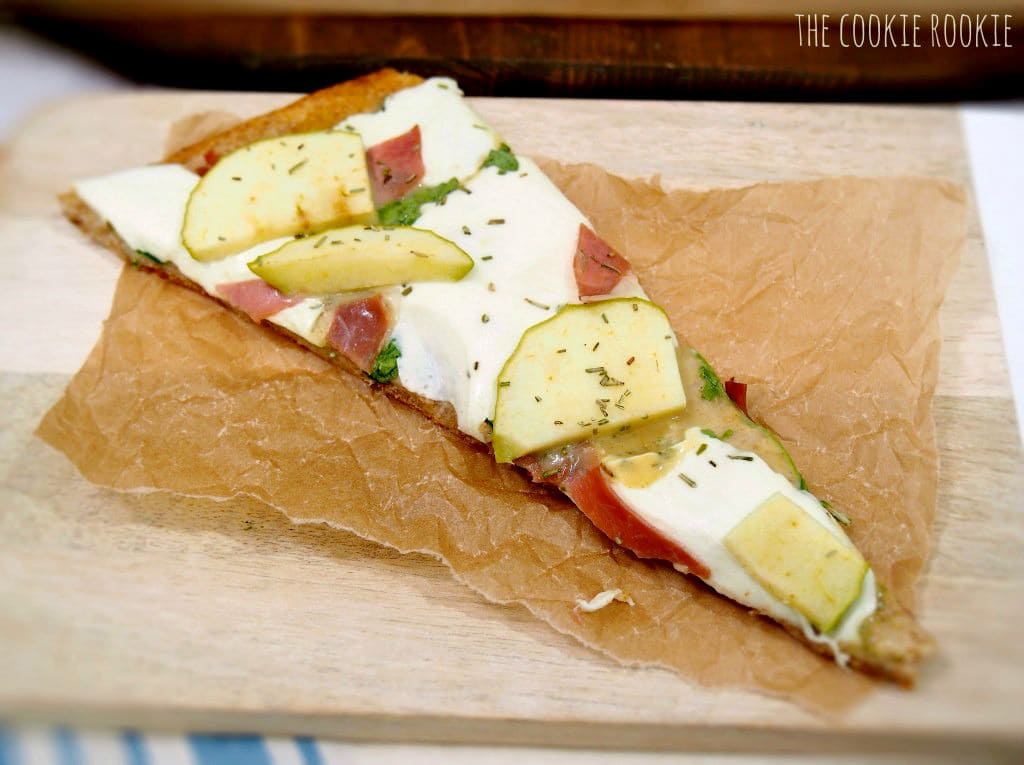 Hope everyone is staying safe and warm during the snow storms this weekend!! Cozy up with some homemade pizza and get ready for Oscars Night!! Enjoy :)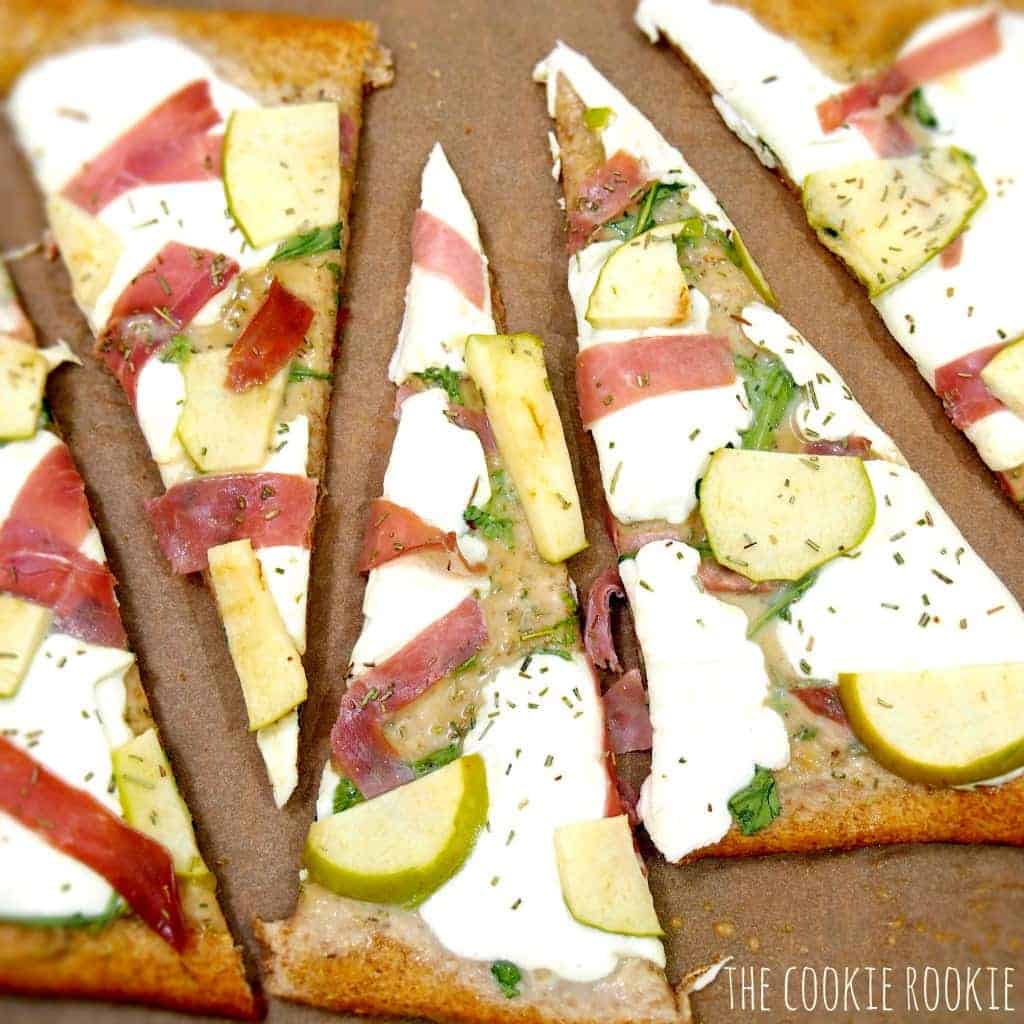 OTHER RECIPES YOU MIGHT ENJOY: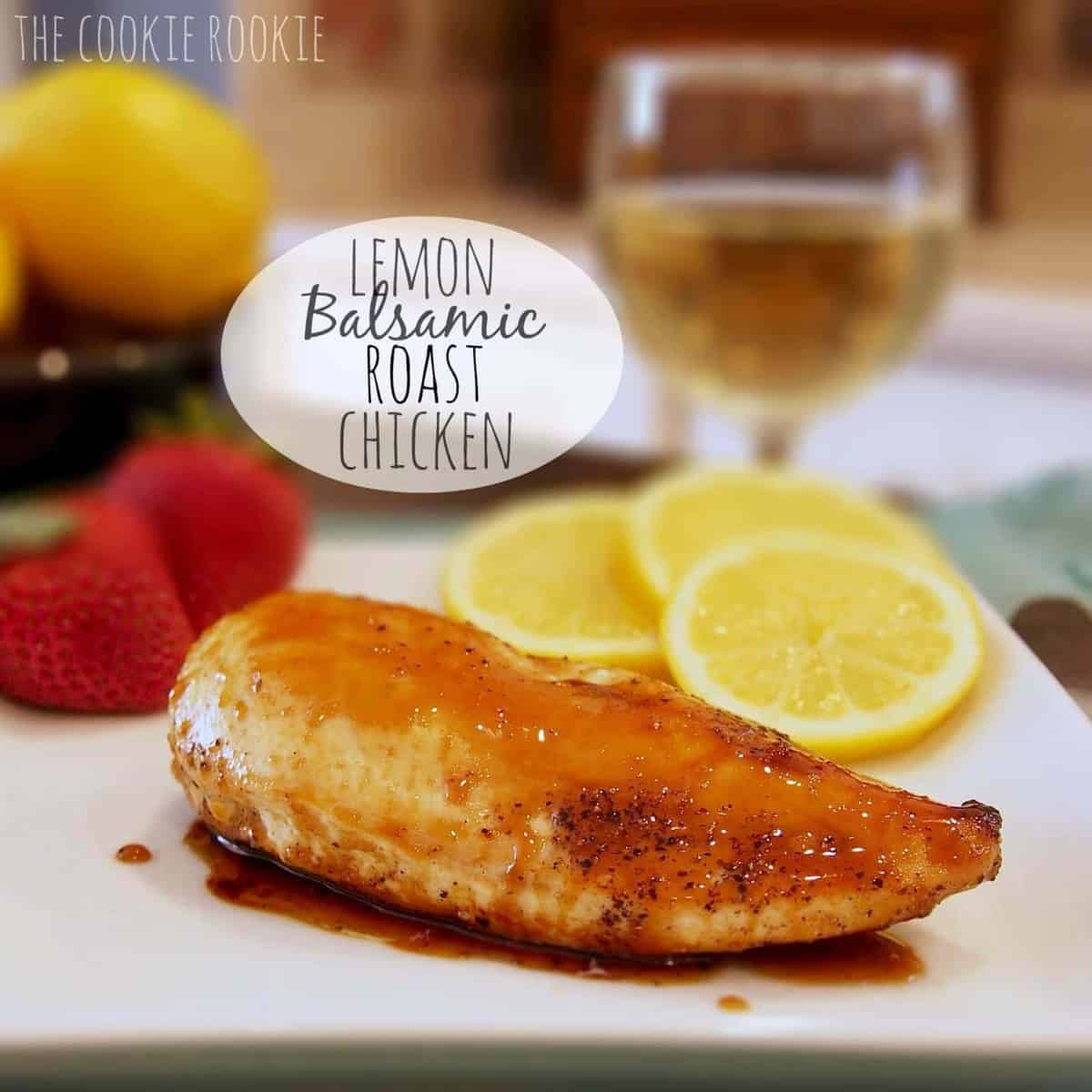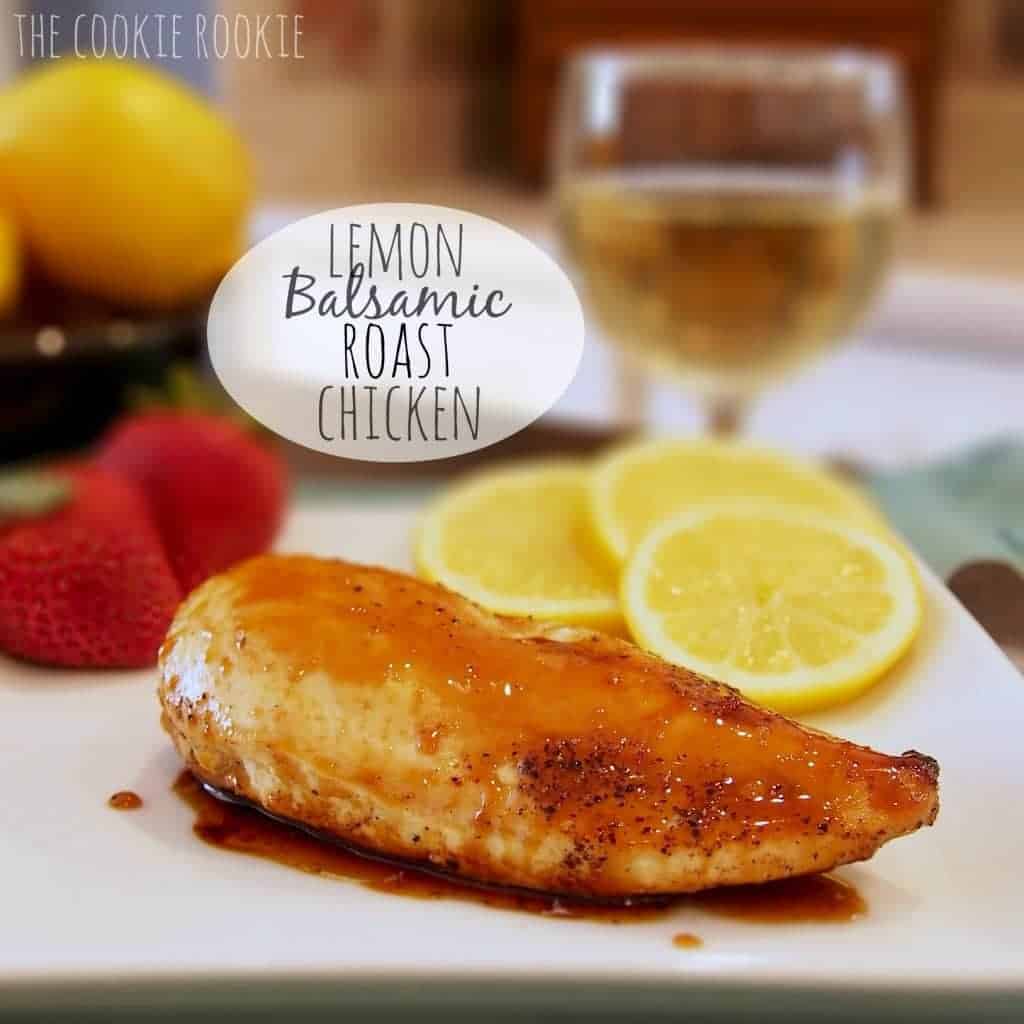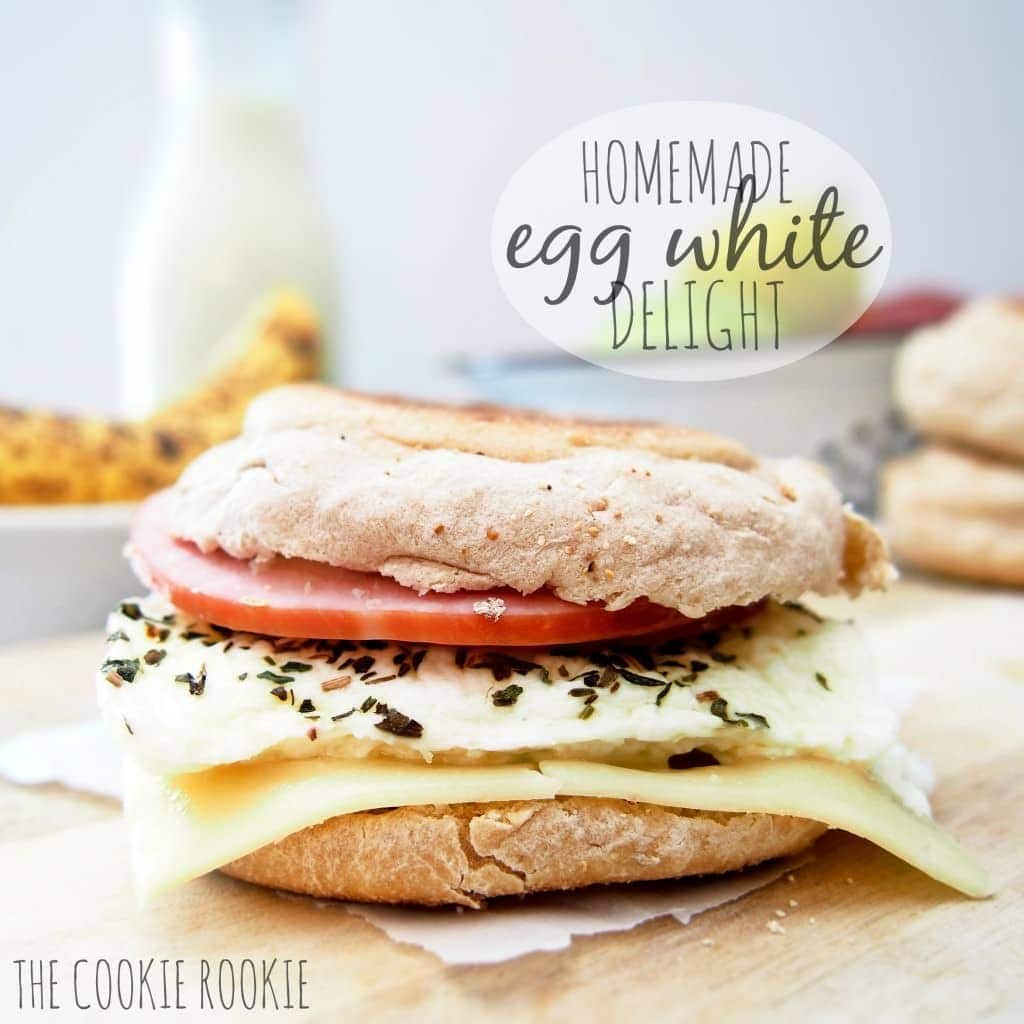 GRILLED SALMON WITH AVOCADO SALSA: