one of my favorite dishes this thanksgiving was our Asparagus Tart with Gruyere Cheese. it was just so pretty…and i happen to love all of the ingredients. so it was a perfect addition to our table.
there's nothing like impressing your dinner guests with a gorgeous appetizer or side dish…especially when it just might be the easiest recipe on the table! just part of why i love this tart. i know i'll be making it for years to come.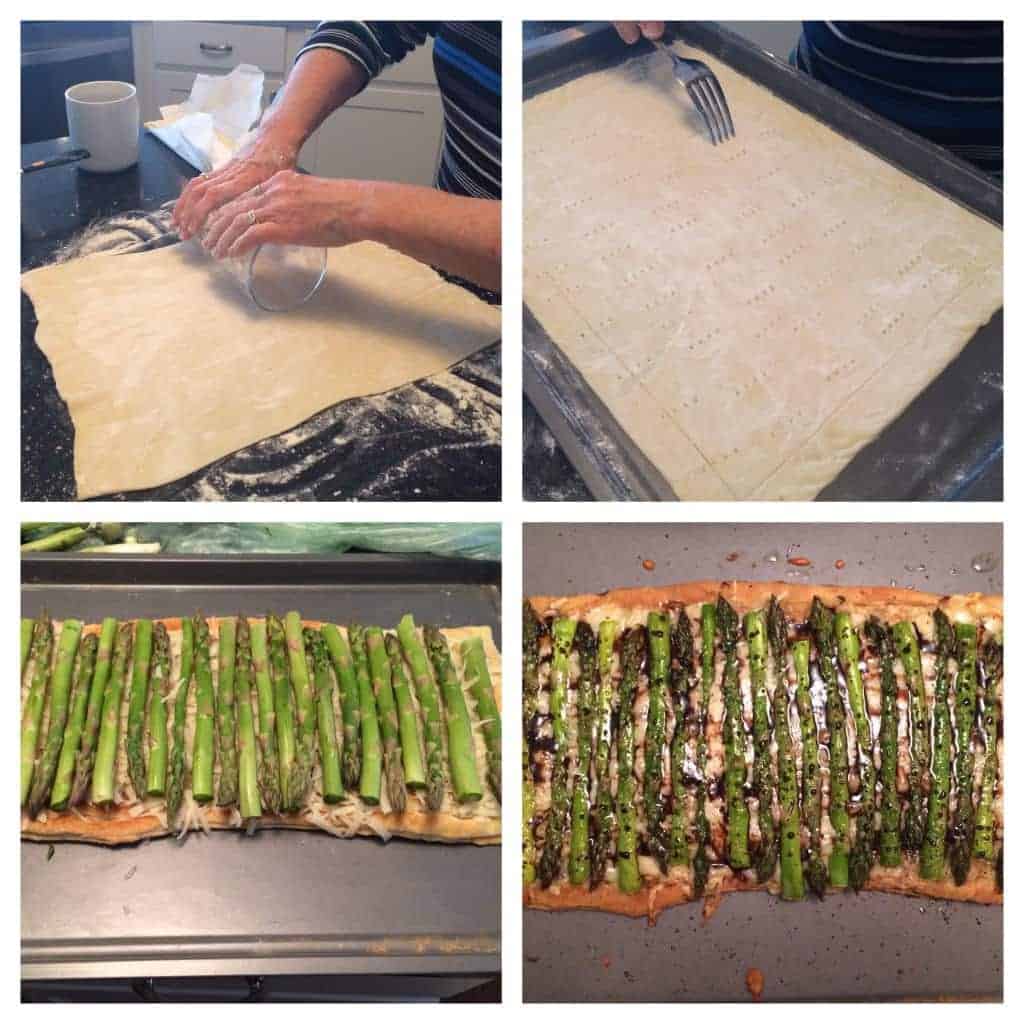 (can you tell i've yet to buy a rolling pin?? my mom learned the hard way about coming to my house without all the proper utensils :) i've been using puff pastry a lot lately (in my chicken pockets and cranberry&apple brie bites)…and i LOVE it. its so easy to work with and just bakes up beautifully. you can find the full instructions below, but we adapted this recipe from martha stewart. you can find the recipe HERE. martha stewart is awesome, but she's no cookie rookie (JUST KIDDING!!!)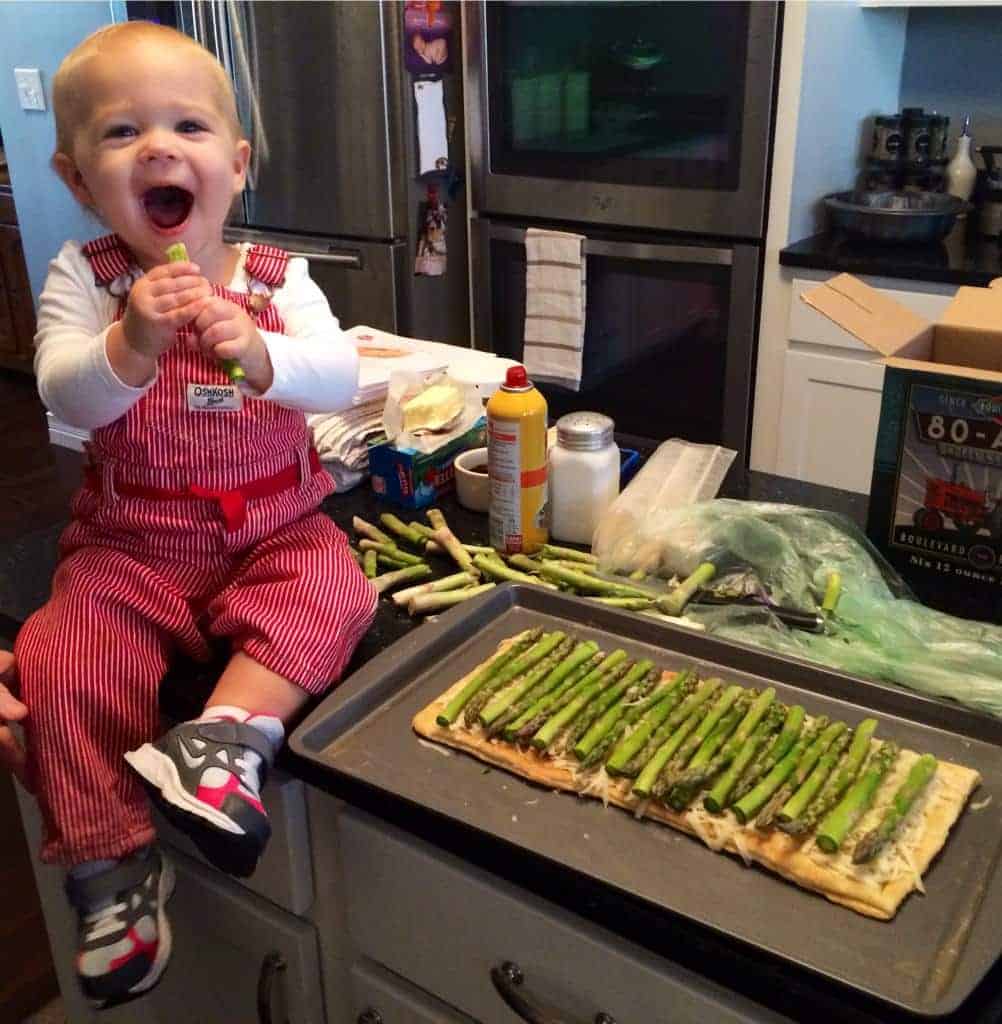 how adorable is my little helper miss desdi?? she hasn't realized that she is supposed to hate her veggies yet. she was all about this asparagus tart!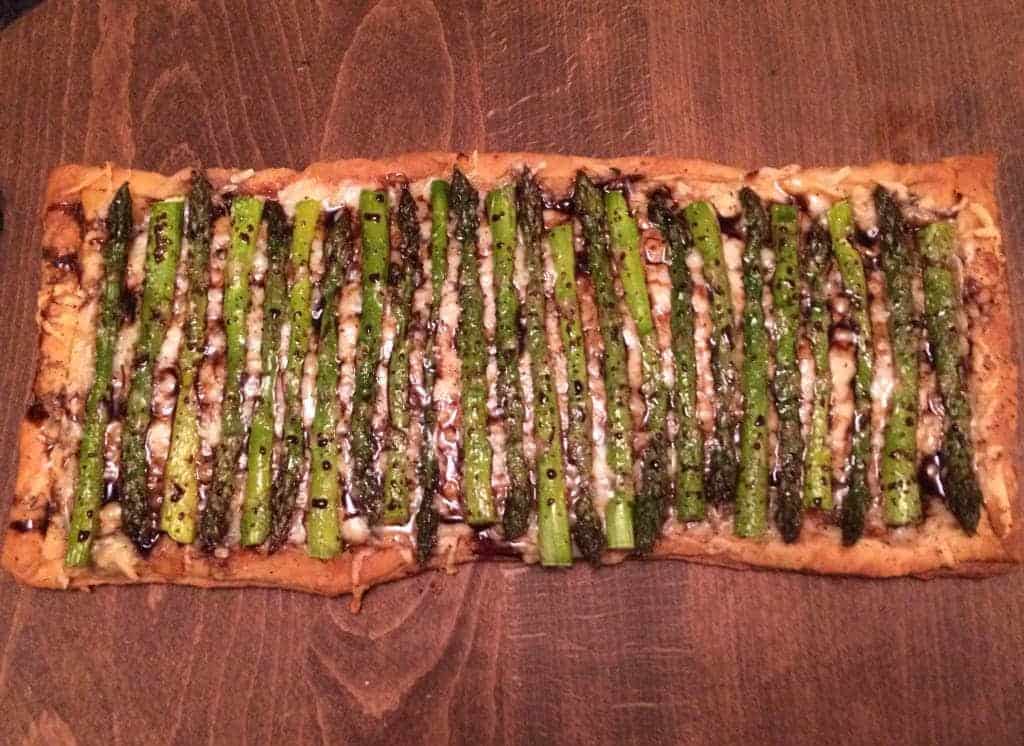 after its done, drizzle it with your awesome balsamic reduction you learned how to make HERE. :) SOOOO YUMMY!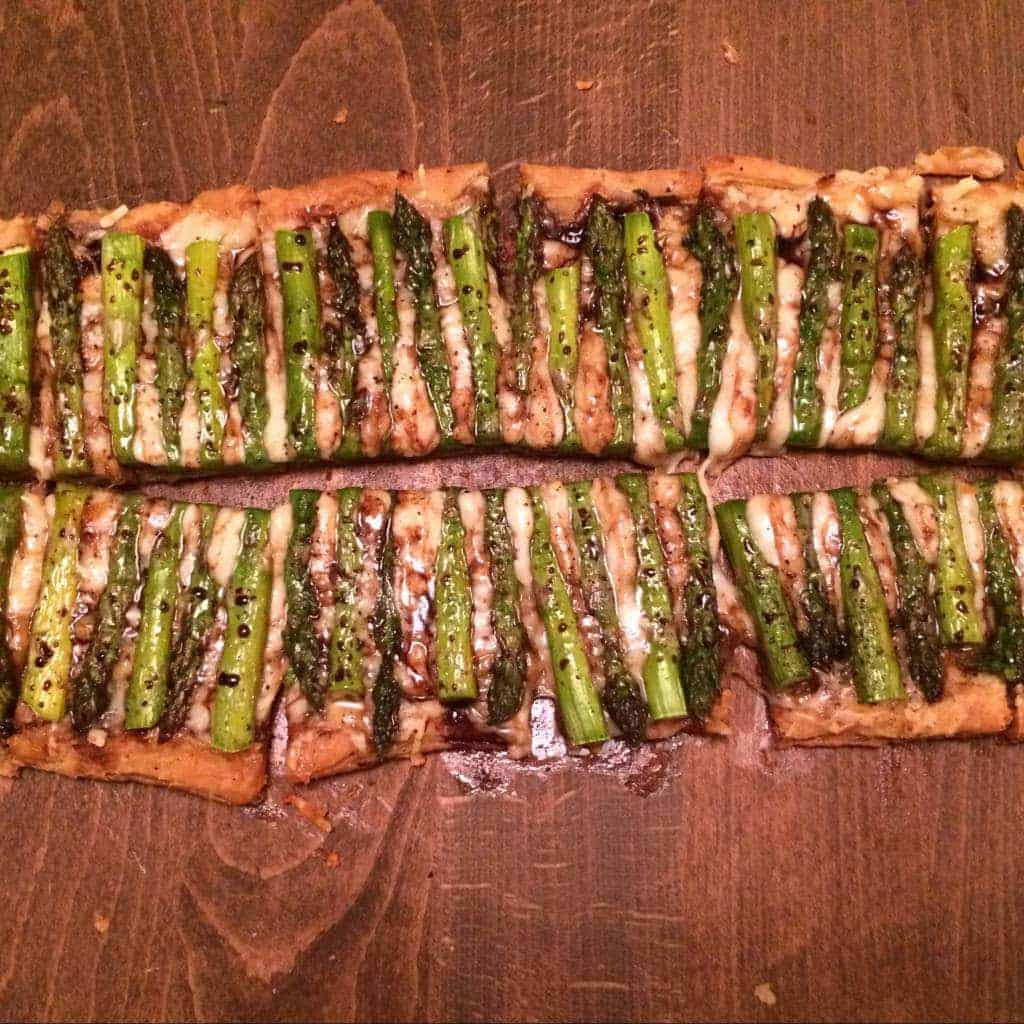 we cut ours with a pizza cutter, made for such a pretty side dish. it would also be a great and sophisticated appetizer. wine night anyone?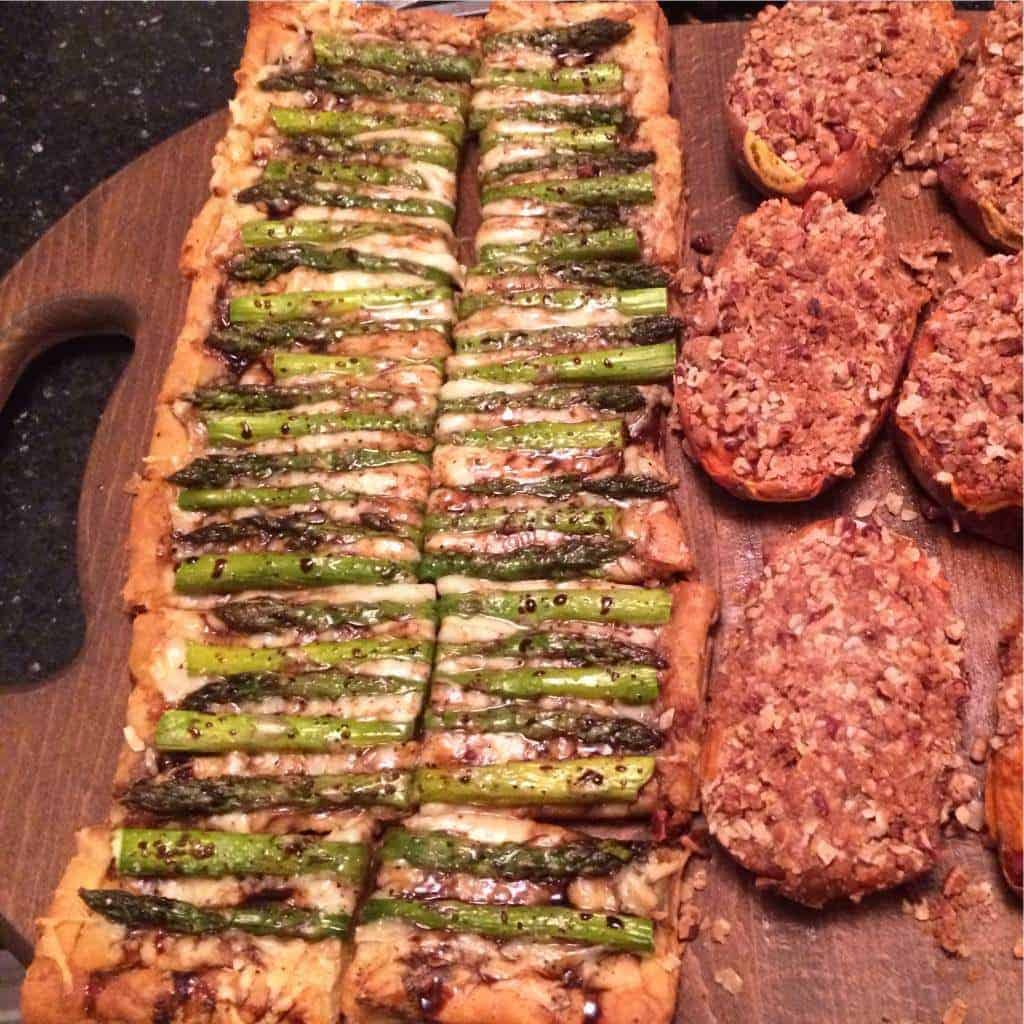 here it is next to the twice baked sweet potatoes, another favorite. so many good recipes this year!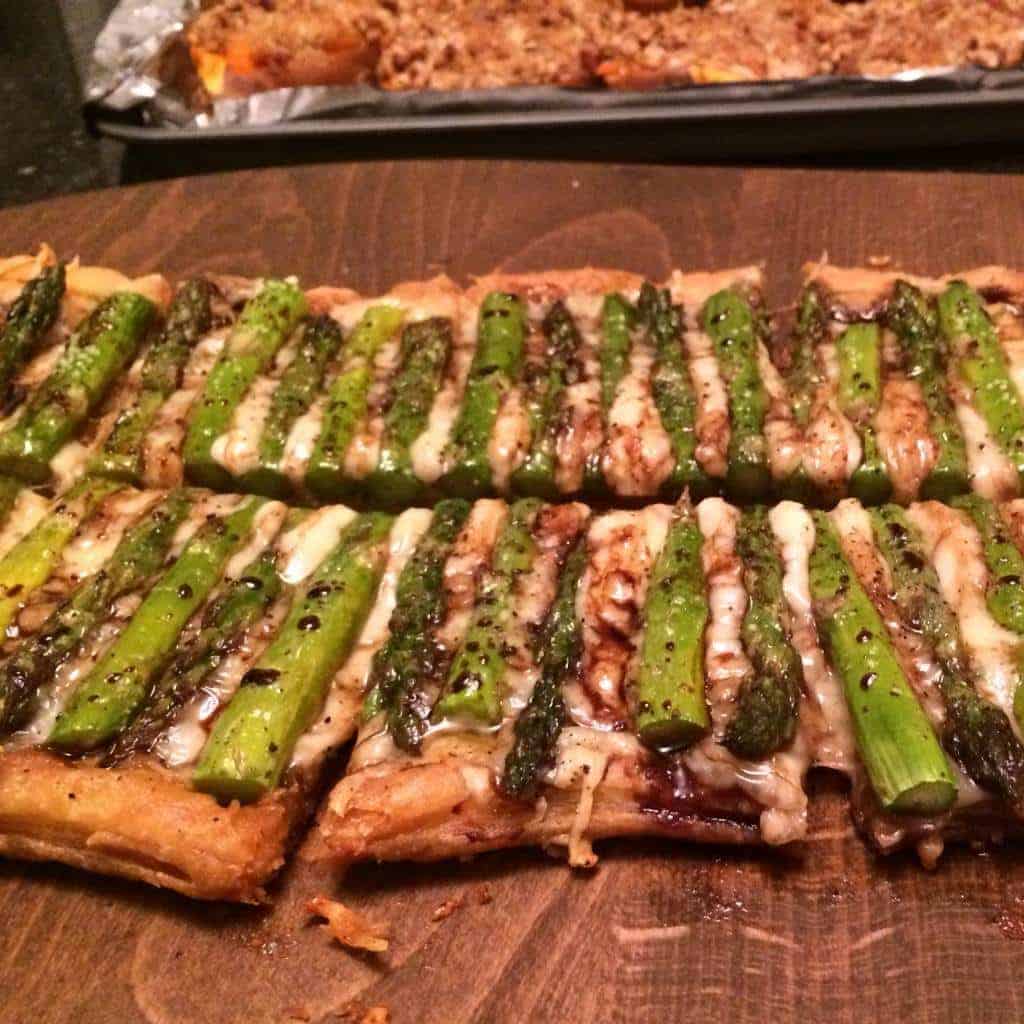 are you getting tired of these thanksgiving posts yet??! my eyeballs are getting tired of staring at a computer screen…but not quite done yet. i'm trying to get them out by tomorrow…so hang with me! still have the star of the show to share!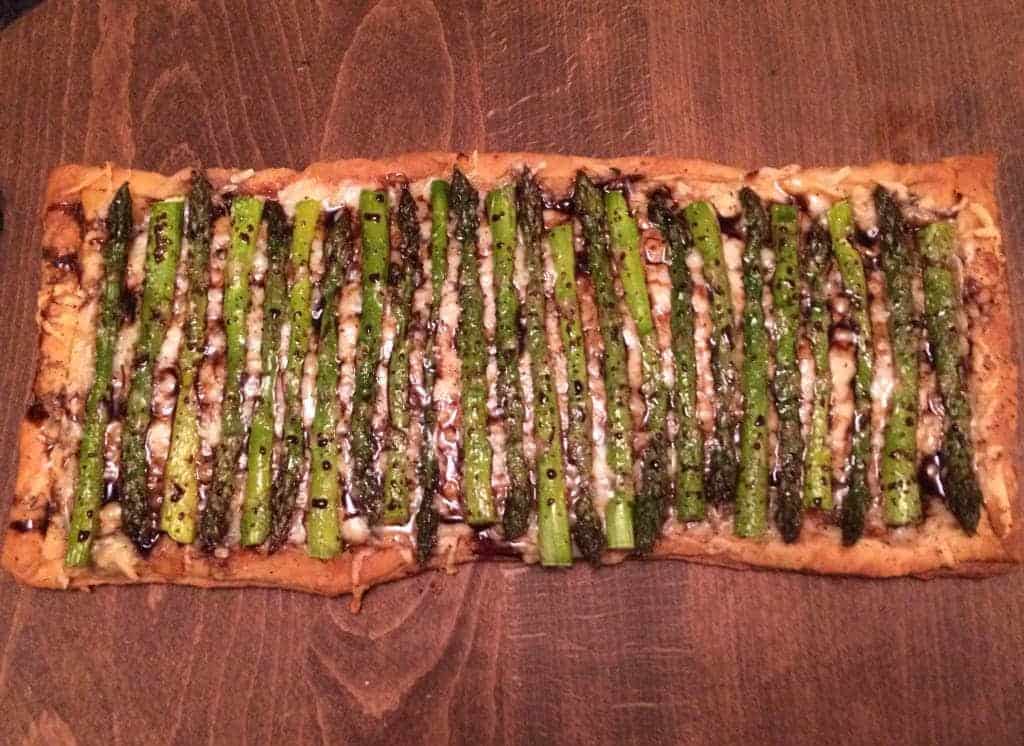 enjoy!