Candied Whiskey Bacon Grilled Cheese Dippers are the PERFECT New Year's Eve appetizer recipe, or they'd be great Super Bowl game day food, too.
Thank you Wright Brand Bacon for sponsoring this New Years Eve recipe, BACON GRILLED CHEESE DIPPERS! Thank you readers, as always, for supporting the brands that help support The Cookie Rookie. All opinions are 100% my own.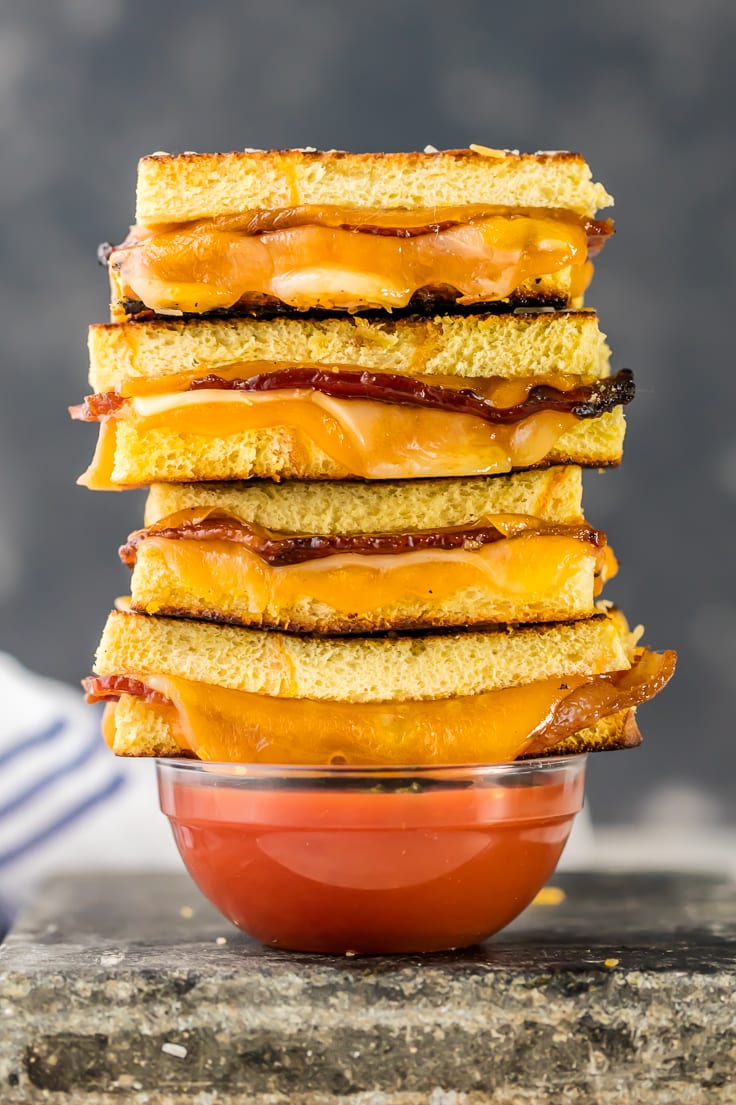 Can you believe we are already talking about New Year Eve? What to wear, where to go, and most importantly WHAT TO EAT?!! I always get pretty sentimental around January 1st…thinking about all that has happened in the last 12 months and thinking ahead to new year. The countdown to midnight is on, and 2016 will be here before we know it. Time to eat lots and lots of great food before we all pretend to make New Years resolutions!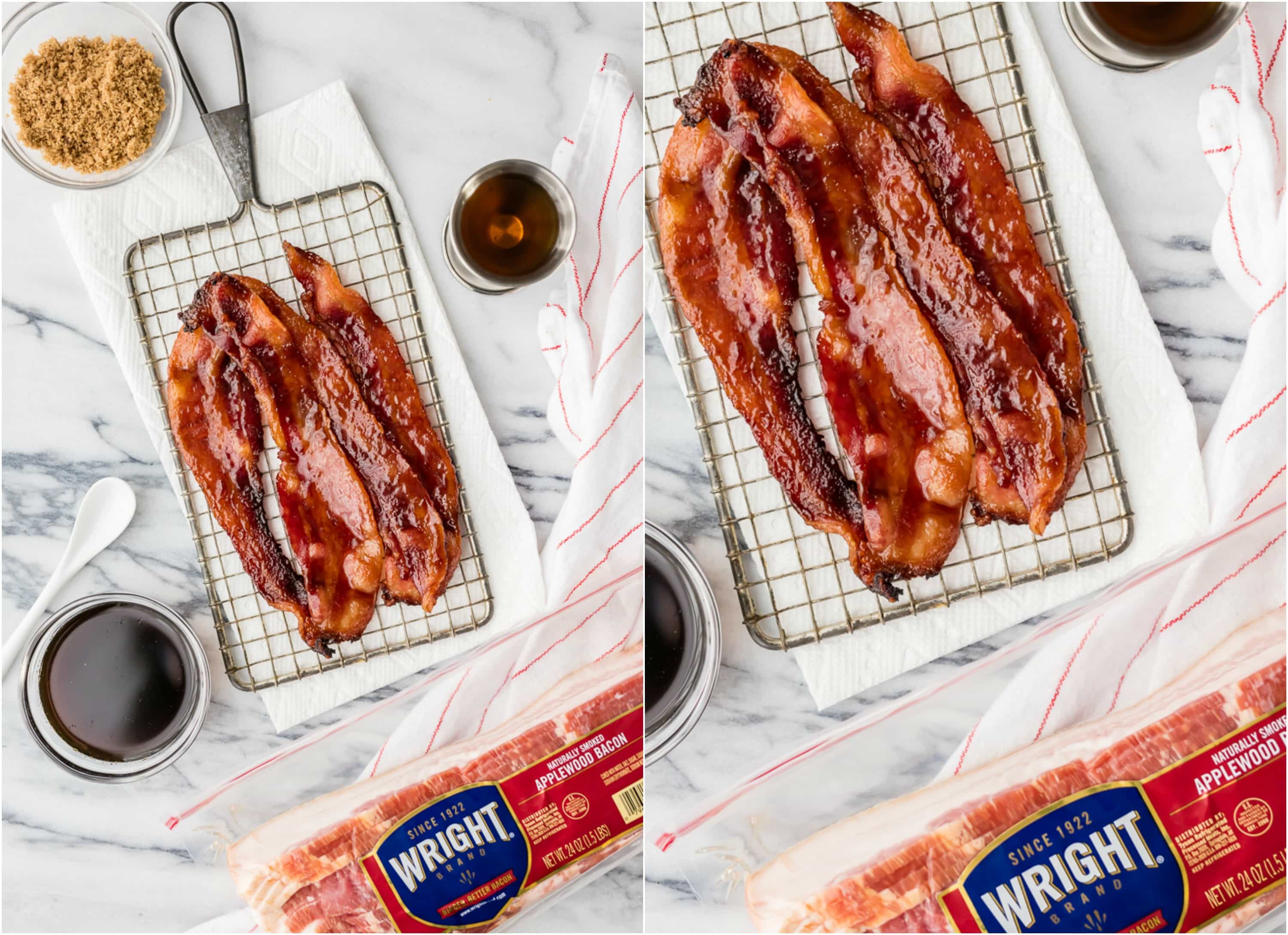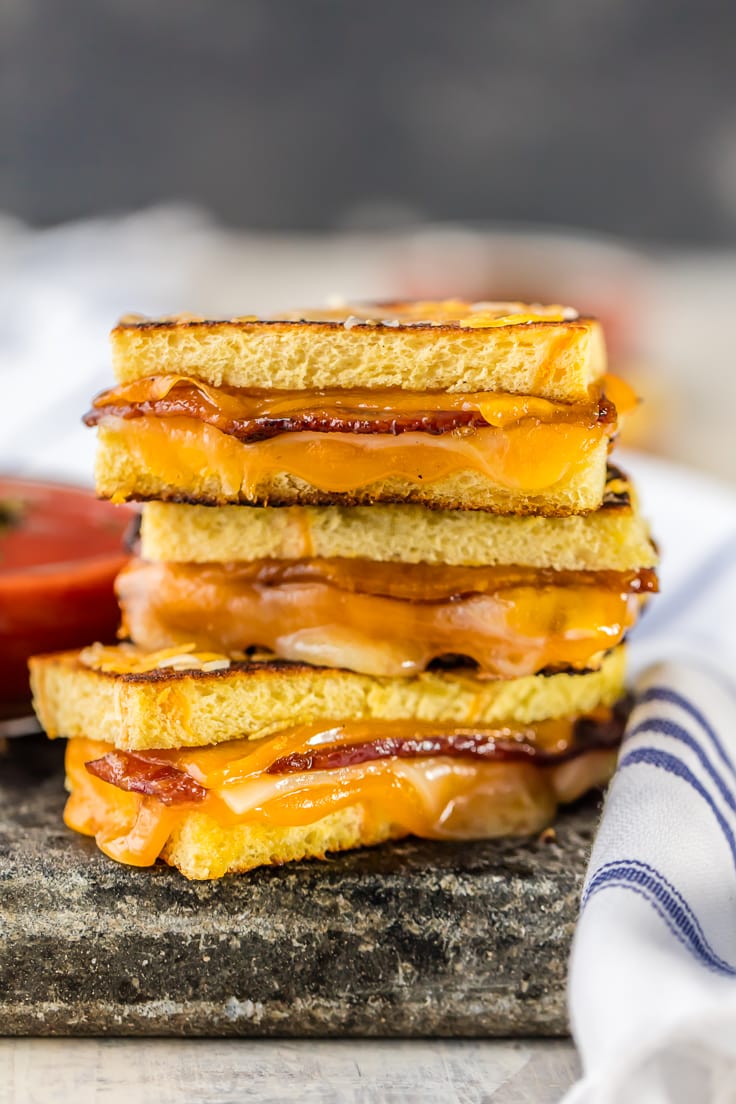 Our family has lots and lots of food related traditions (Simply Sated is my MOM after all!), and one of my favorites is appetizers on NYE. Growing up we would have all the best dips, appetizers, and starters to snack on as we counted down the hours until each new year. My mom would make recipes such as Bacon Wrapped Crackers, Bacon Covered Water Chestnuts, and of course, lots of dips like BBQ Chicken Dip (with bacon). Are you sensing a couple themes here? APPETIZERS and BACON.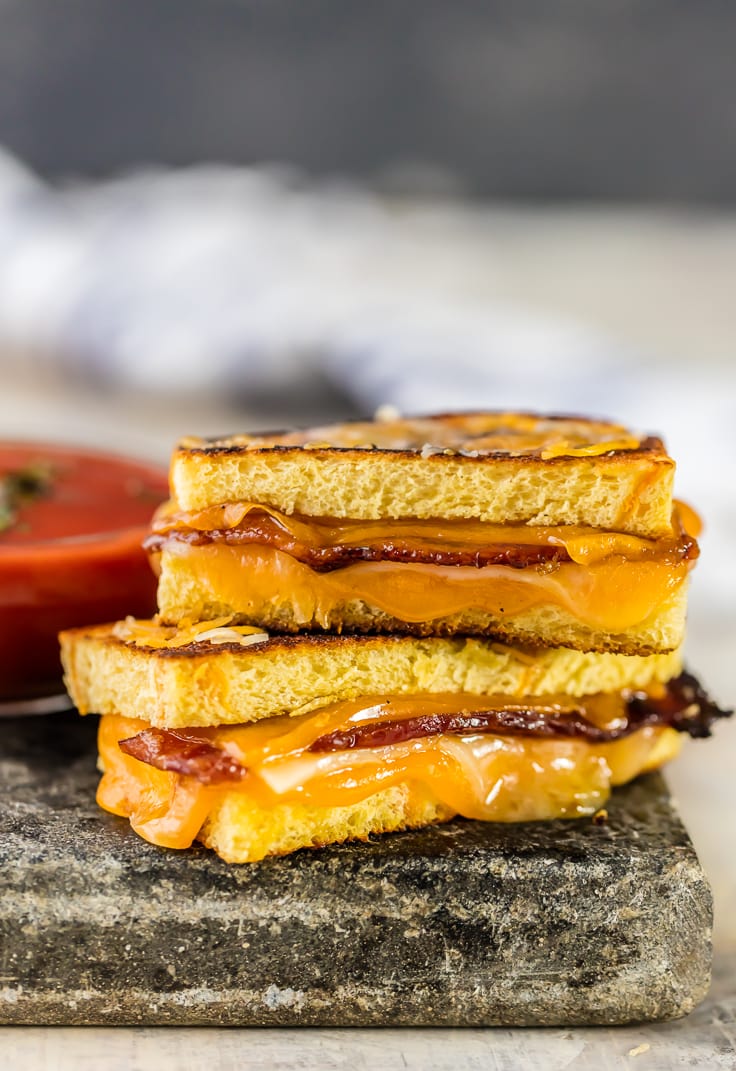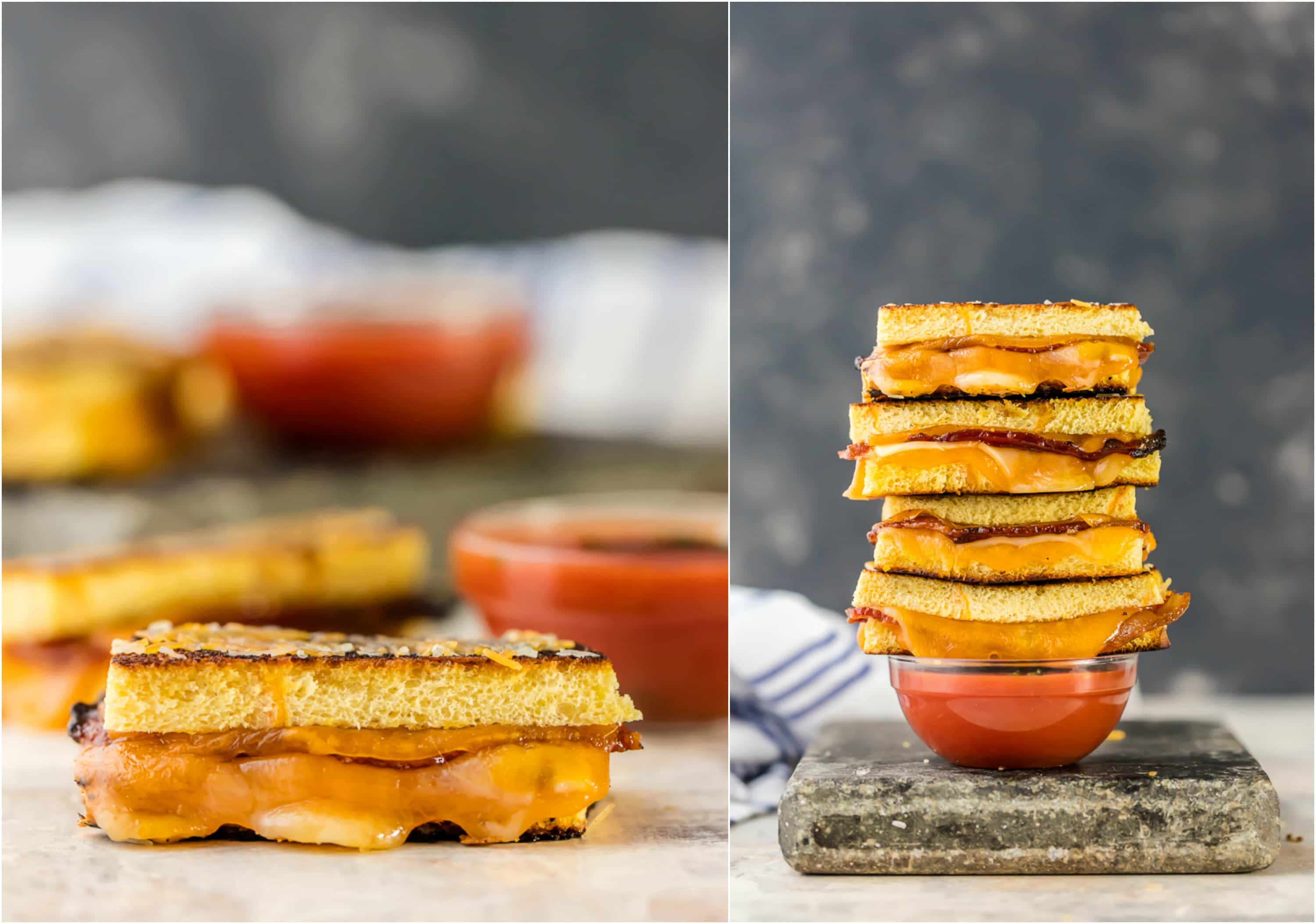 Bacon is great for all kinds of things (especially breakfast, BLT SKILLET FRITTATA), but my favorite pairing is for appetizers. It's delicious chopped and thrown into dips, on its own, or wrapped around anything and everything.
The bacon in these Candied Whiskey Bacon Grilled Cheese Dippers is the perfect complement to all that CHEESE.
It's my absolute favorite appetizer for New Years Eve (or anytime!)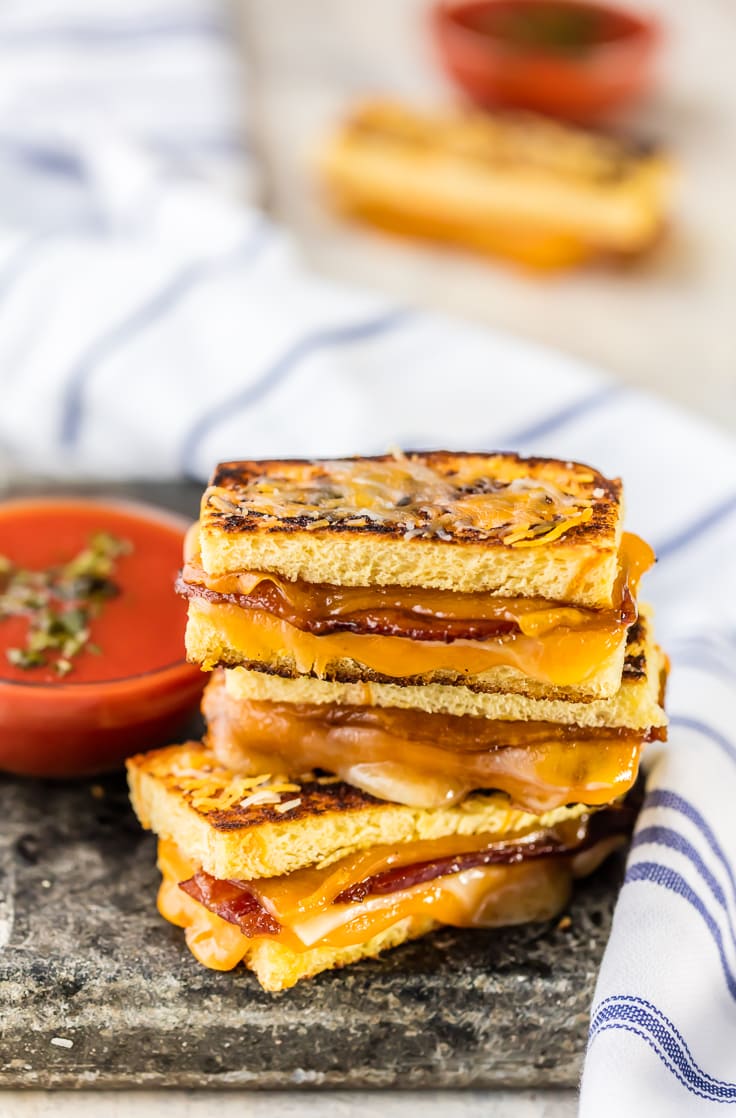 If there's bacon on the holiday menu, you know it's Wright Brand Bacon. The super thick, super juicy strips of bacon that immediately make you think of home. Wright Brand Bacon believes in doing things the WRIGHT way. They never cut corners; hand selecting, trimming, and smoking their bacon. Is your mouth watering yet?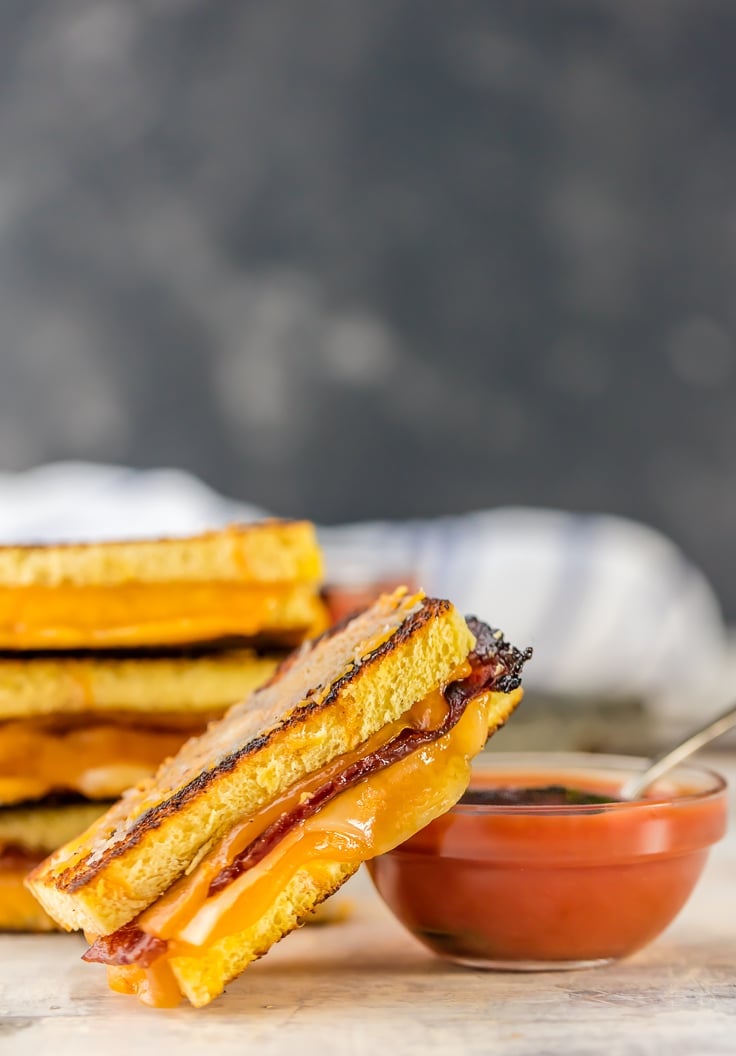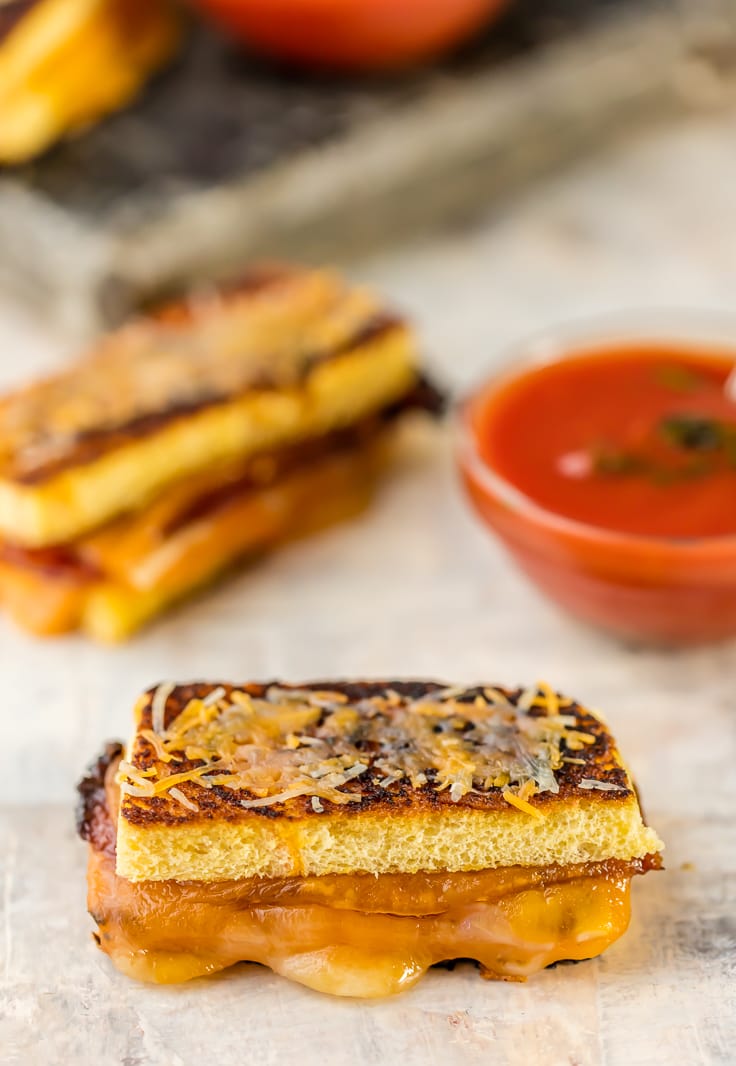 If you're like us, I'm sure bacon recipes are at the heart of your holiday cooking! I'd love to hear about your favorite New Year Eve BACON inspired recipes! I've still got a lot of cooking to do before 12/31, and I would love to add some of your traditions to the menu. Be sure to look for Wright Brand Bacon at retailers near you!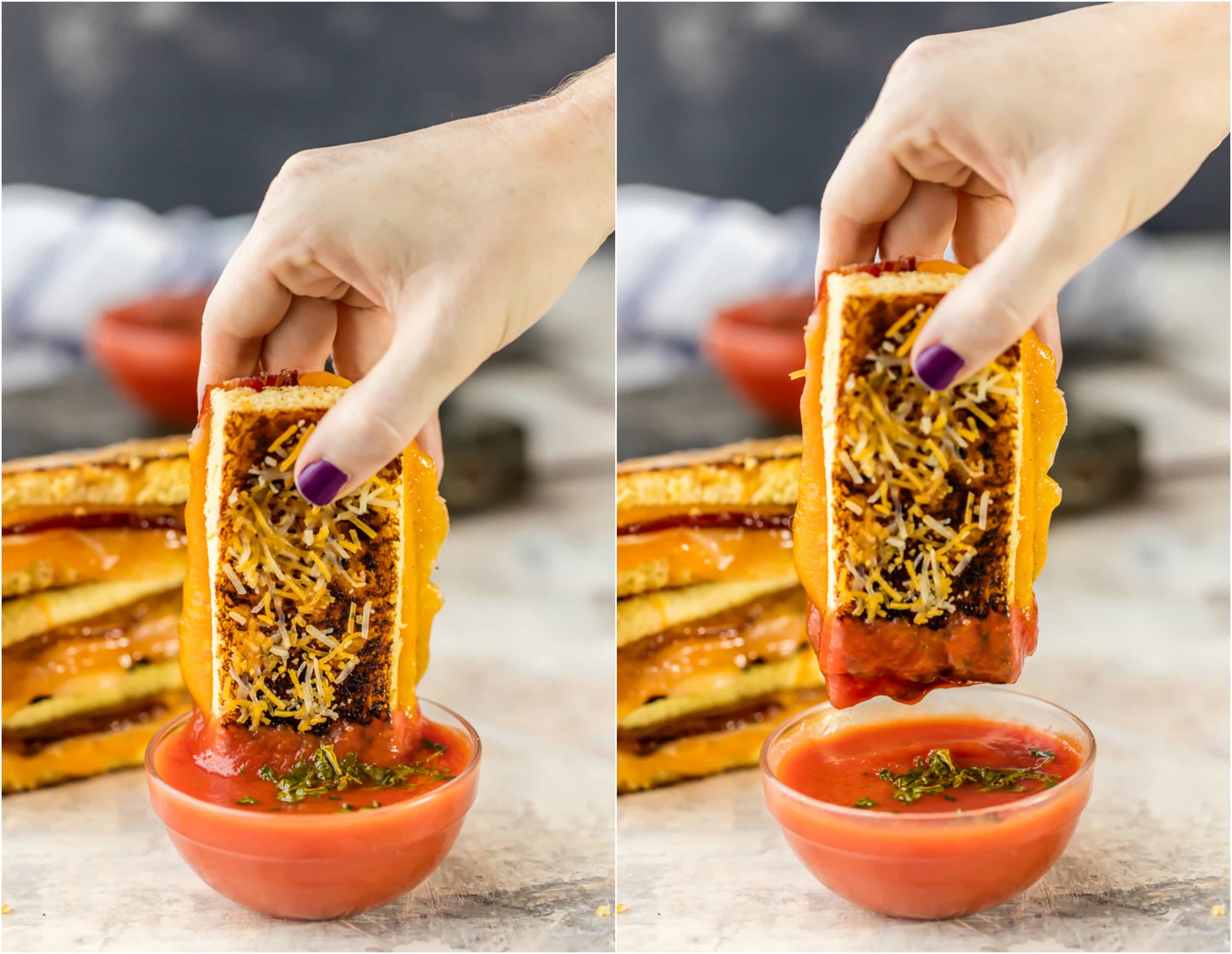 Happy New Year, and enjoy the candied whiskey bacon grilled cheese dippers recipe!
You'll love our other grilled cheese recipes too!