we are searching for the perfect appetizers for playoff season!! these baked bbq chicken wontons were SO good. they didn't help my chiefs pull off a win, but they did comfort me during their loss. delicious and guilt-free snacking!
you could also deep fry these…but they are just so good baked. and you don't have to feel bad eating more than one. which you'll realize is a really good thing once you taste them.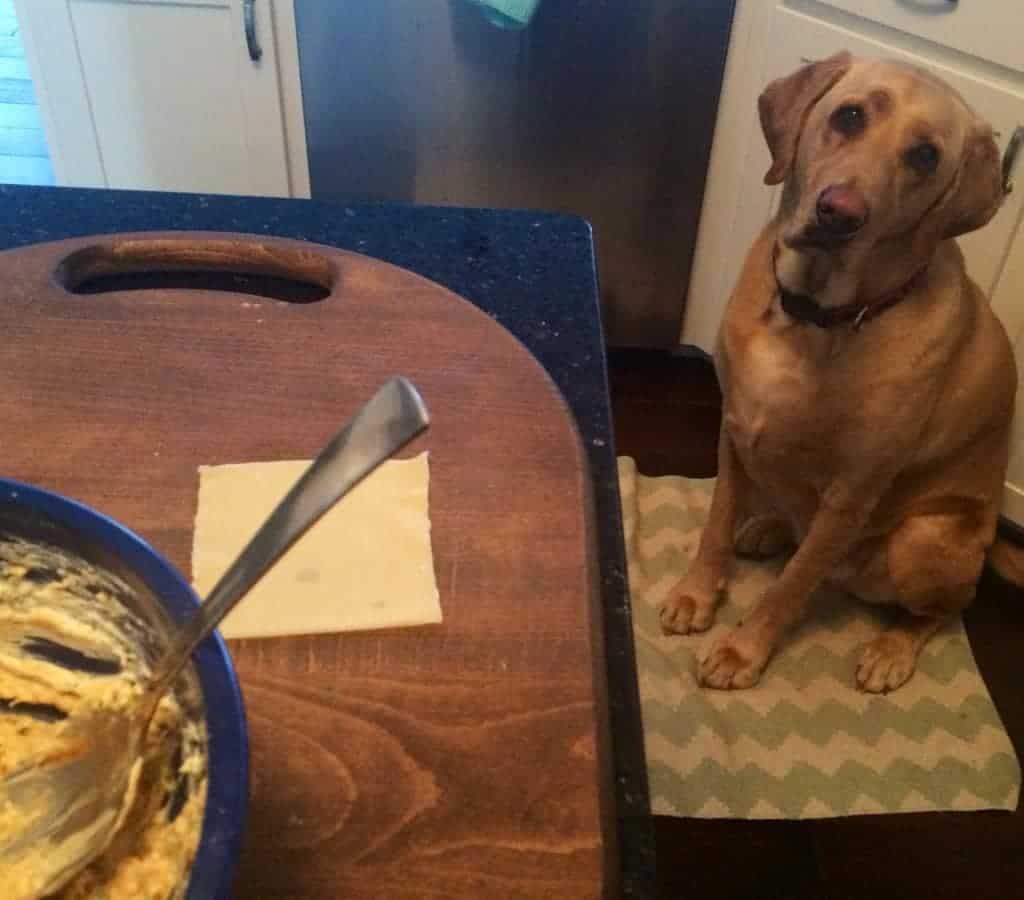 scout was on hand to help me…as always.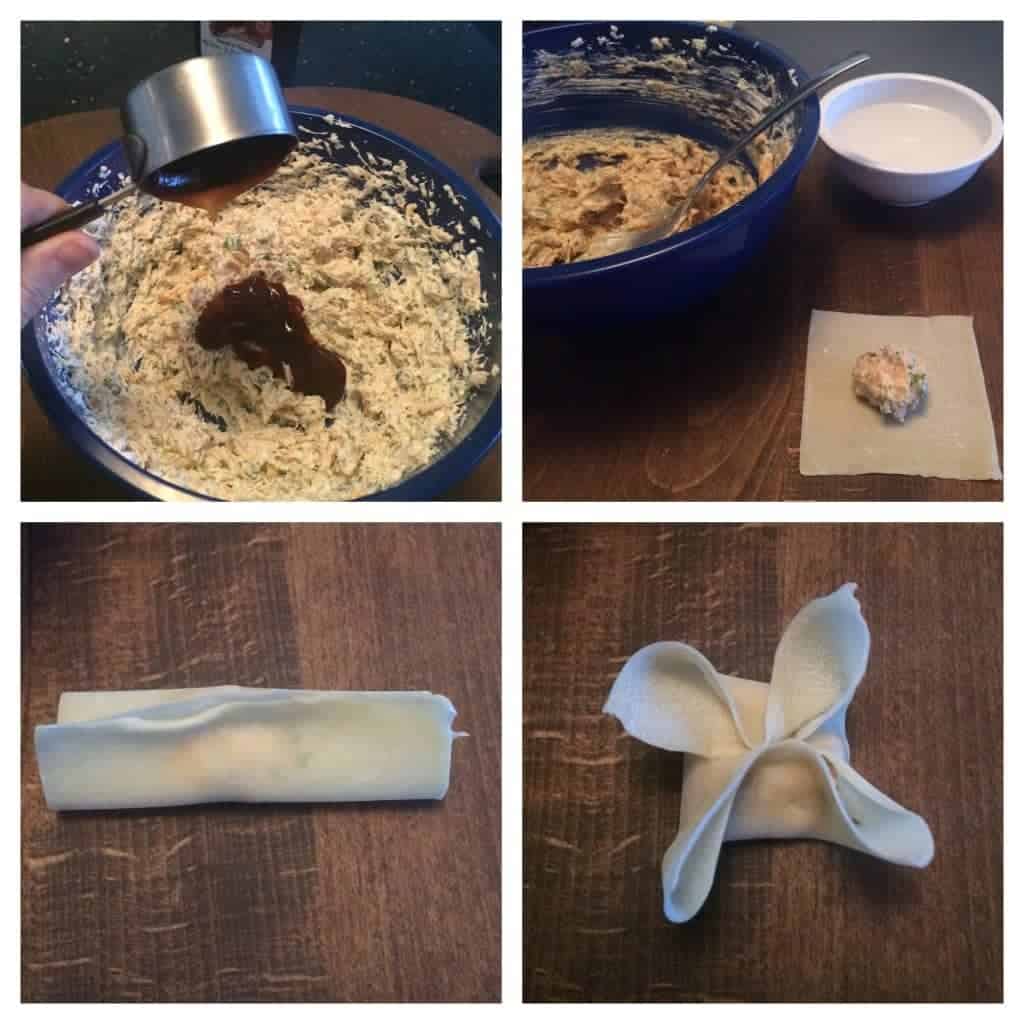 these are really similar to baked crab rangoons…just with different filling. i'm a chicken over seafood type of gal, so i loved this filling. you could switch it up and add the ingredients that you like best. above i showed how to fold the wontons…pinch up two sides around the filling and then bring up the ends. seal with a little bit of water. here are two other ways you could form them: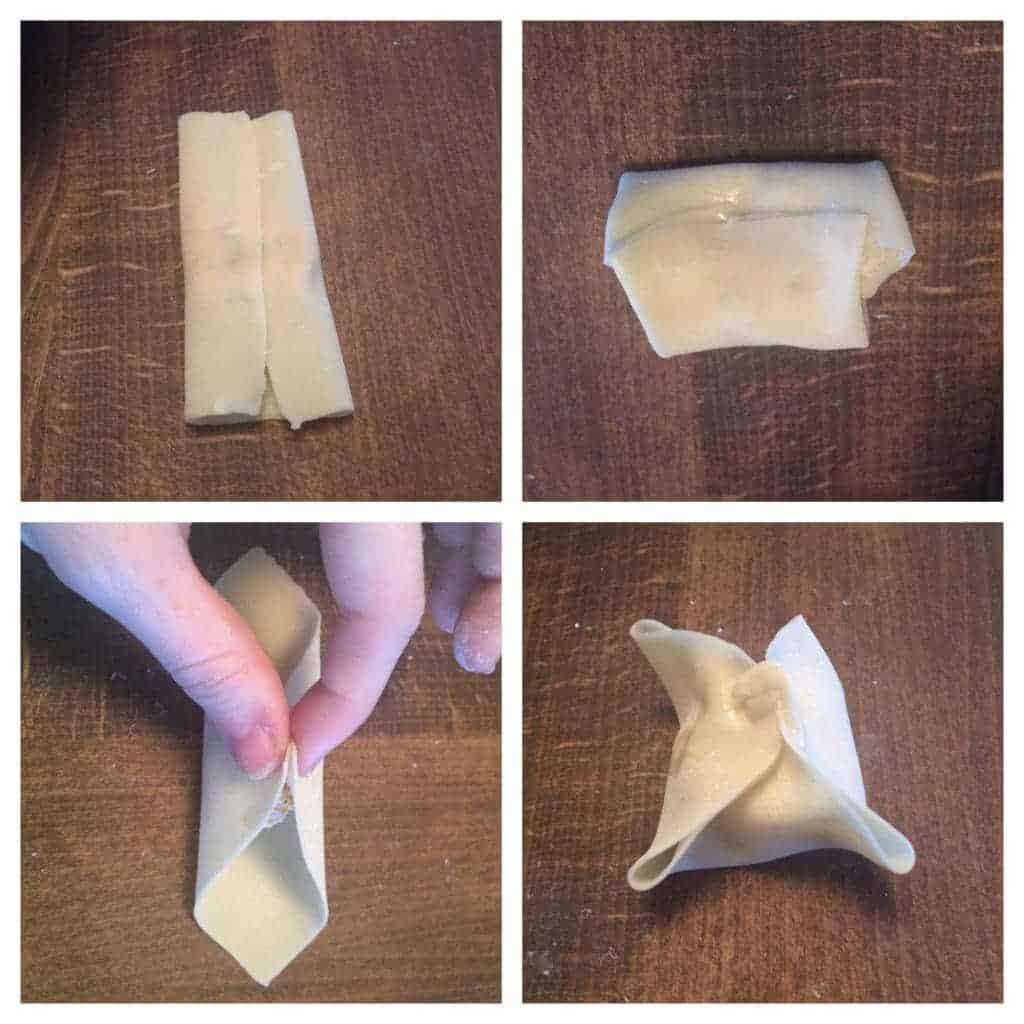 the top pictures are more like an eggroll, fold in the sides and then roll the wonton. the bottom pictures were actually my favorite way…pinch all of the ends up together and seal. i thought that way worked the best, although the first way i did it turned out the prettiest. all three ways held in the filling..and that's all that matters!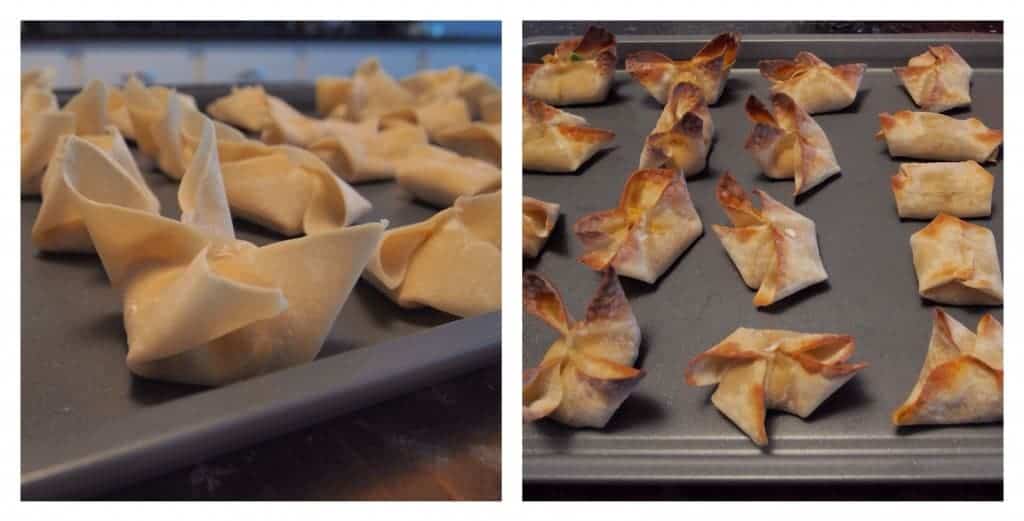 i baked these at 425 for about 8 minutes. i think my oven bakes a little hot, so try anywhere from 8-15 minutes. just watch for the wontons to get golden brown and crispy. they will burn pretty easily if you don't watch them.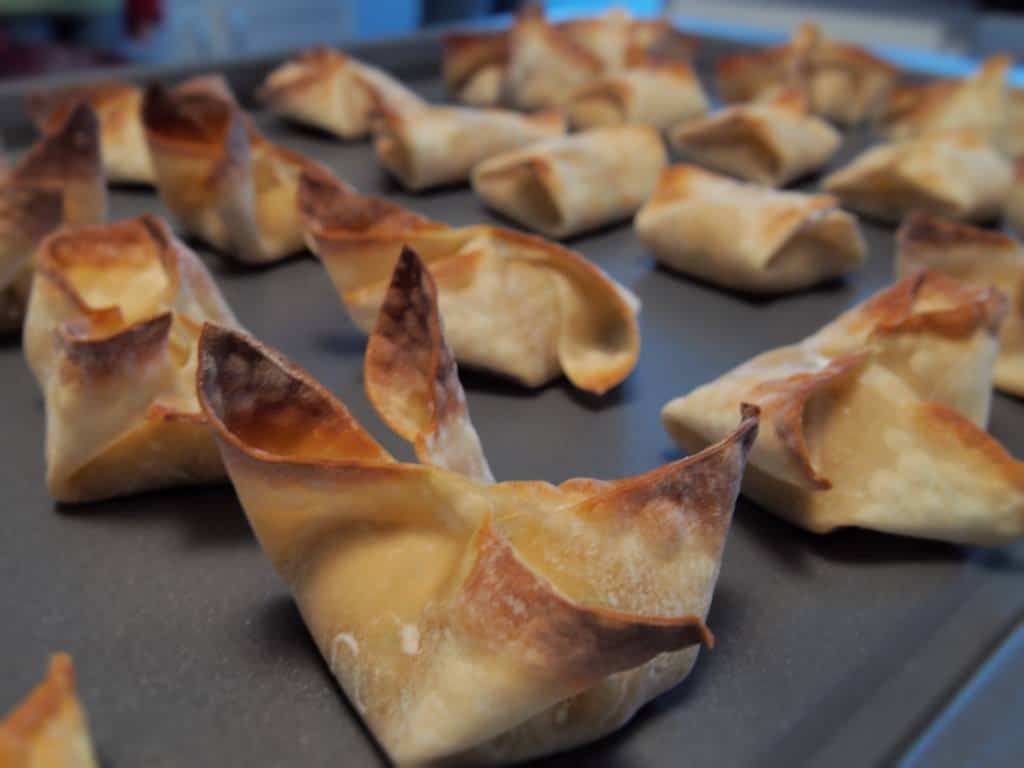 yum!!!!!!!!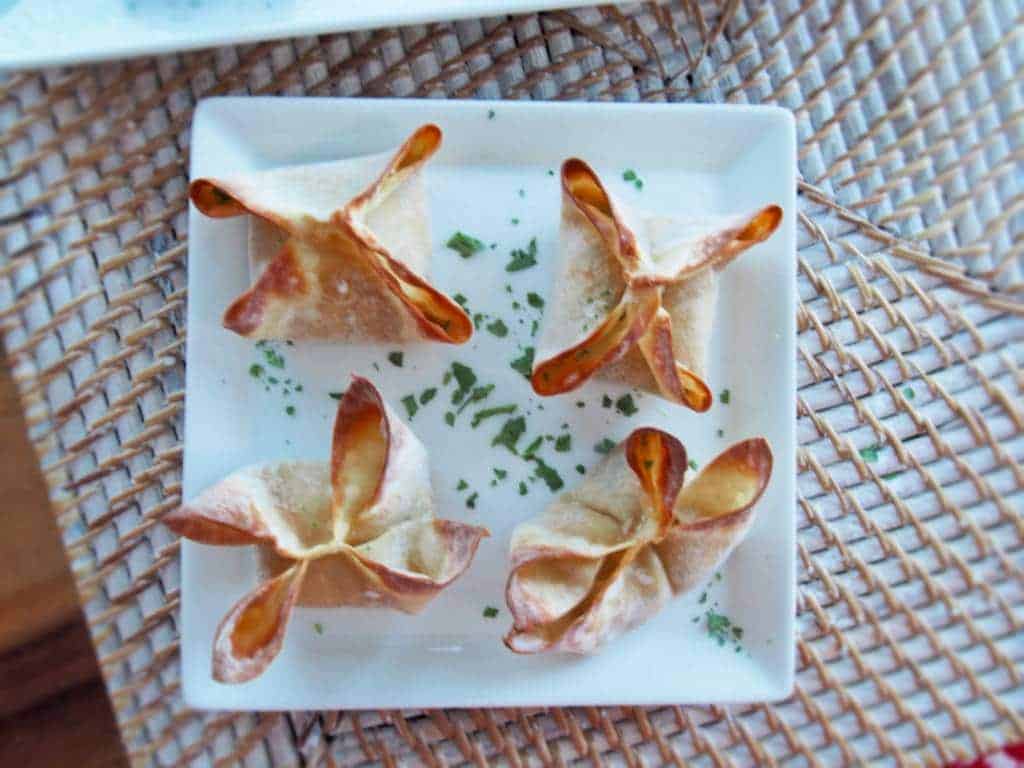 anna, micah, and desdi came over to watch the chiefs game and everyone loved these! even dez. they were good both hot and cold…we dipped them in bbq sauce. delish.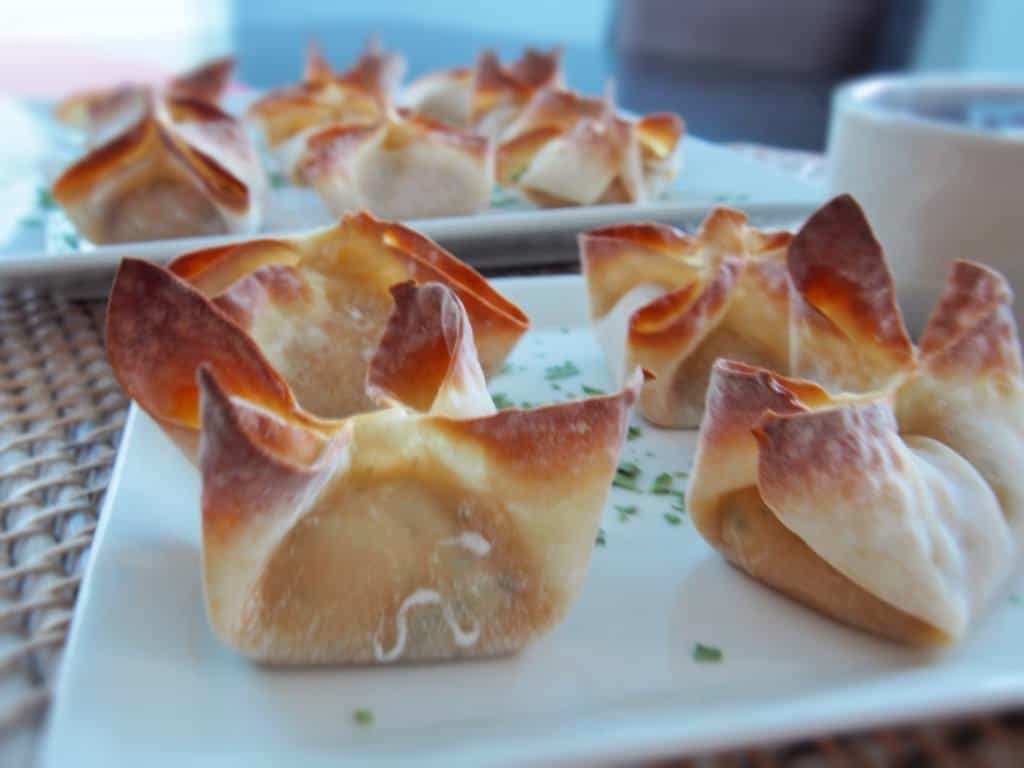 i could have eaten these for an entire meal. so good.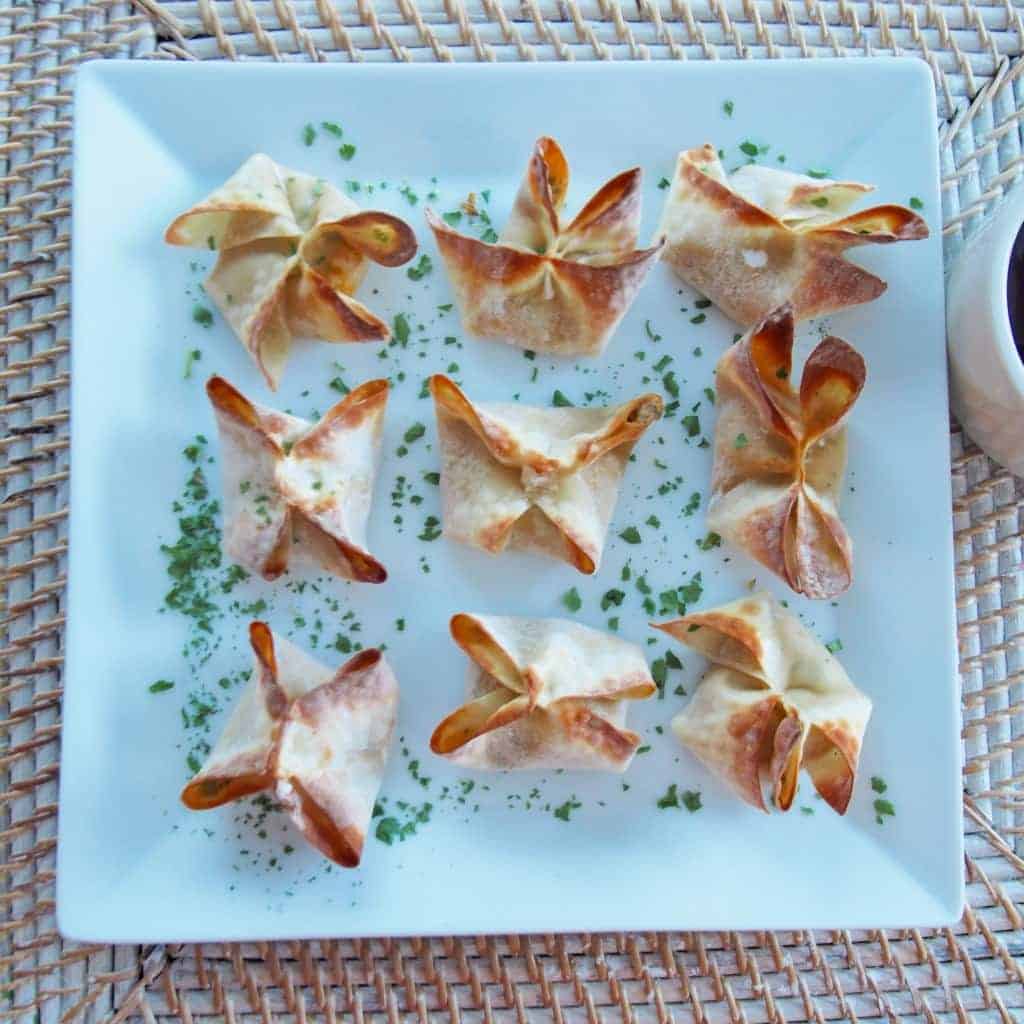 i was worried they wouldn't be crispy enough baked…but they were great. i was really pleased with how they baked up. i think you'll love them :) you won't even notice that they're the healthy alternative!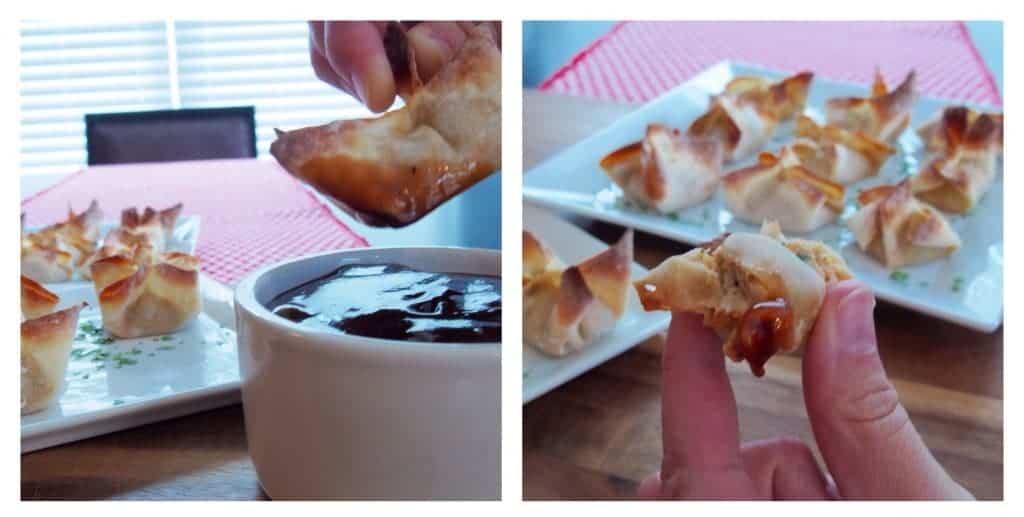 we loved them dipped in bbq sauce, but they would be great in sweet & sour sauce, or even ranch. yum!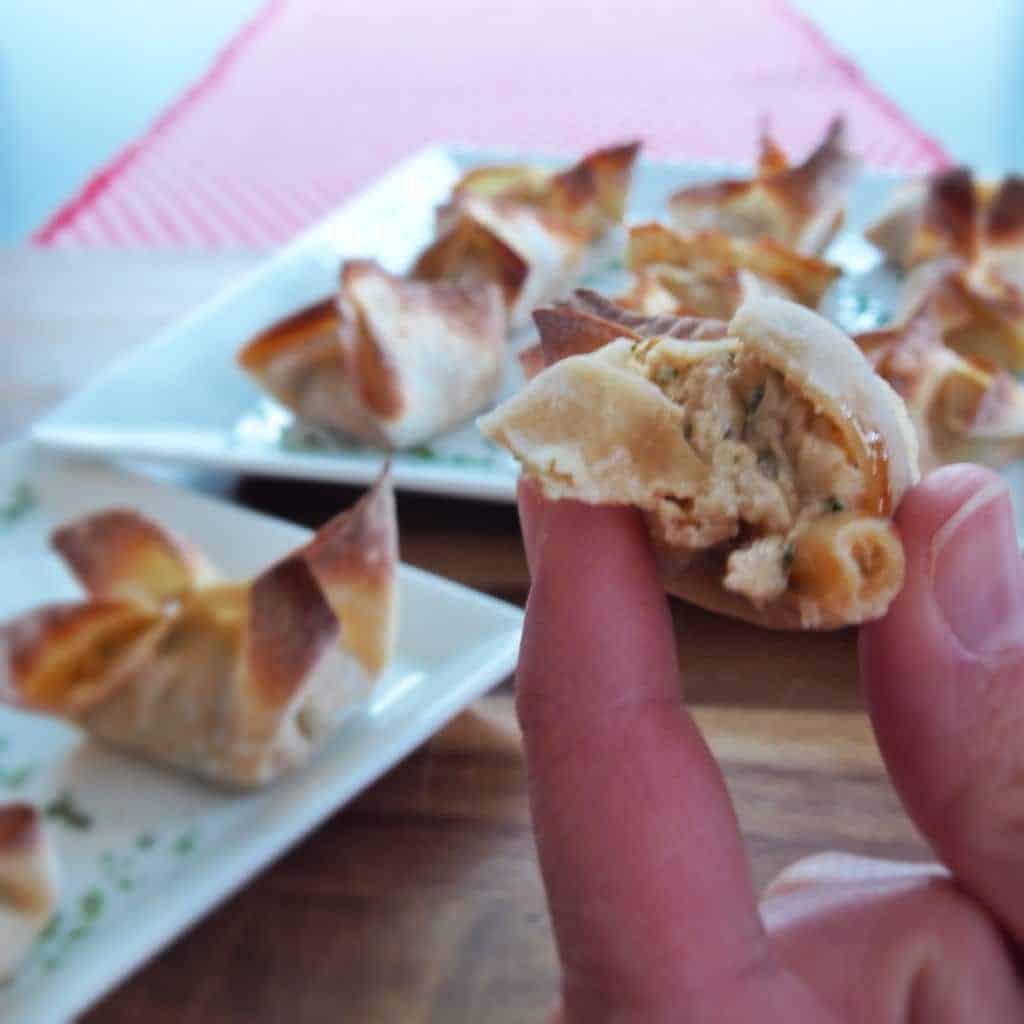 happy playoff season! enjoy!