Elegant, and most importantly EASY, these Baked Caramel Dipped Pears are perfect for the holidays!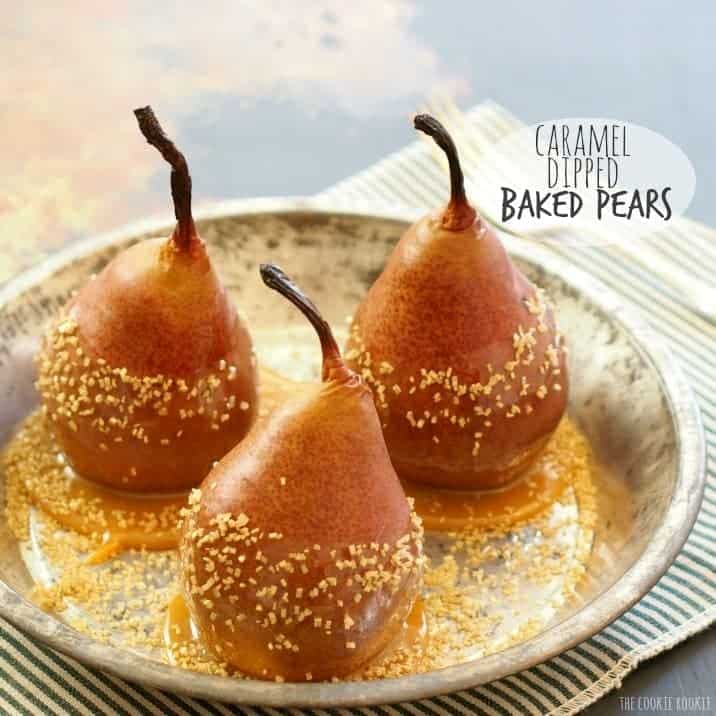 Christmas is all about reflection, thankfulness, and being with friends and family. It's the most wonderful time of the year for a reason! Delicious food is a must this holiday season, but creating festive recipes doesn't have to mean creating difficult recipes. Elegant can still be easy, and these Caramel Dipped Pears are PERFECT. Aren't they gorgeous? I'm a bit proud of this one :)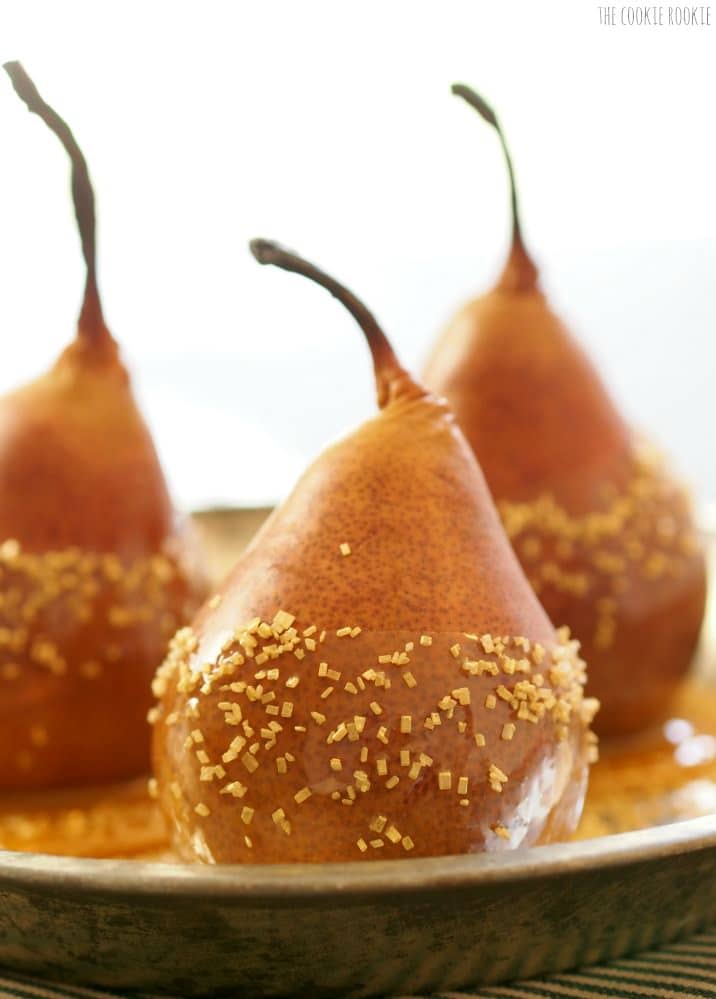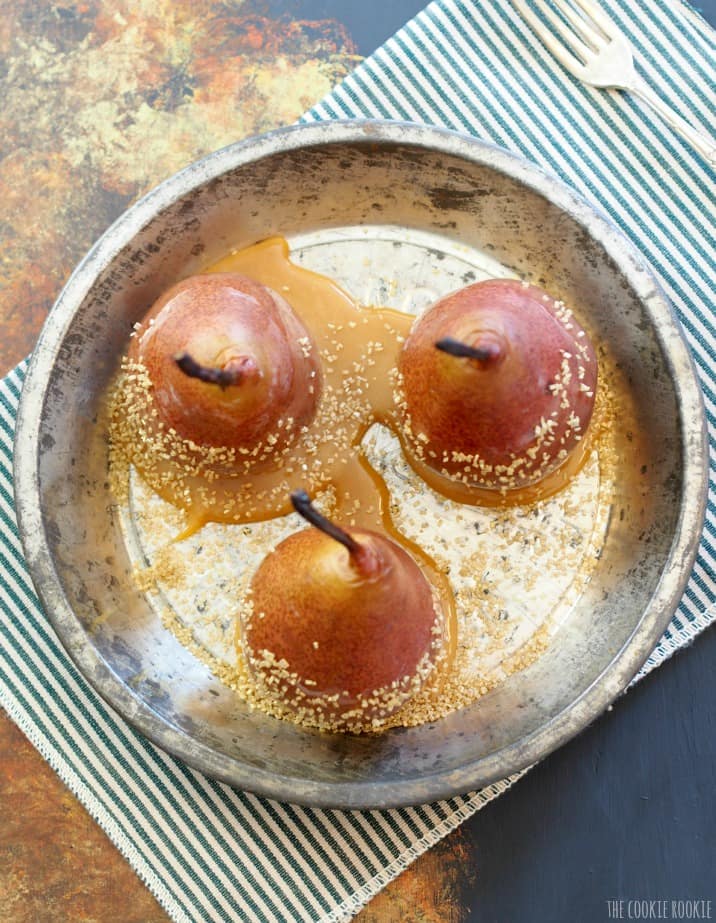 I have seen pictures of Caramel Dipped Pears for years on pinterest. I had no idea that they were SO SO EASY. I figured it was some secret process of cooking the pears and getting everything just right. I was wrong. Way wrong.
Baked Caramel Dipped Pears can be as easy as dipping pears in caramel (I know, mind blowing!) :), but you can also bake them first to make them extra tender.
The warm pears softened in the oven and dipped in caramel tasted like a seriously decadent dessert. Who knew. I'm obsessed!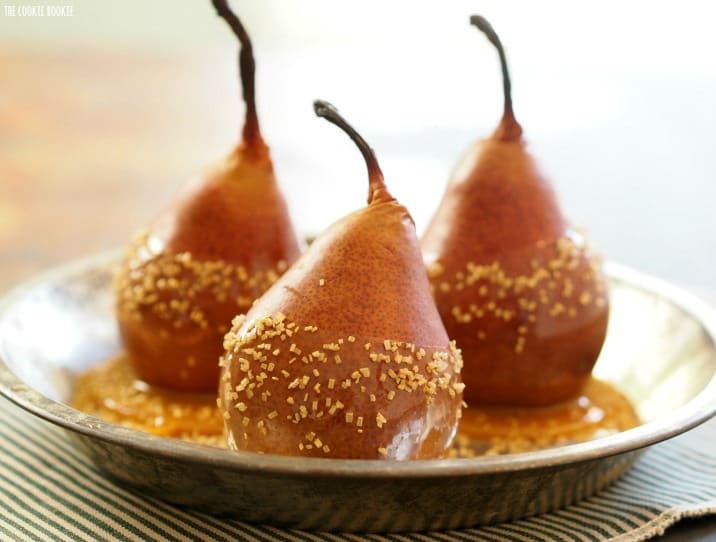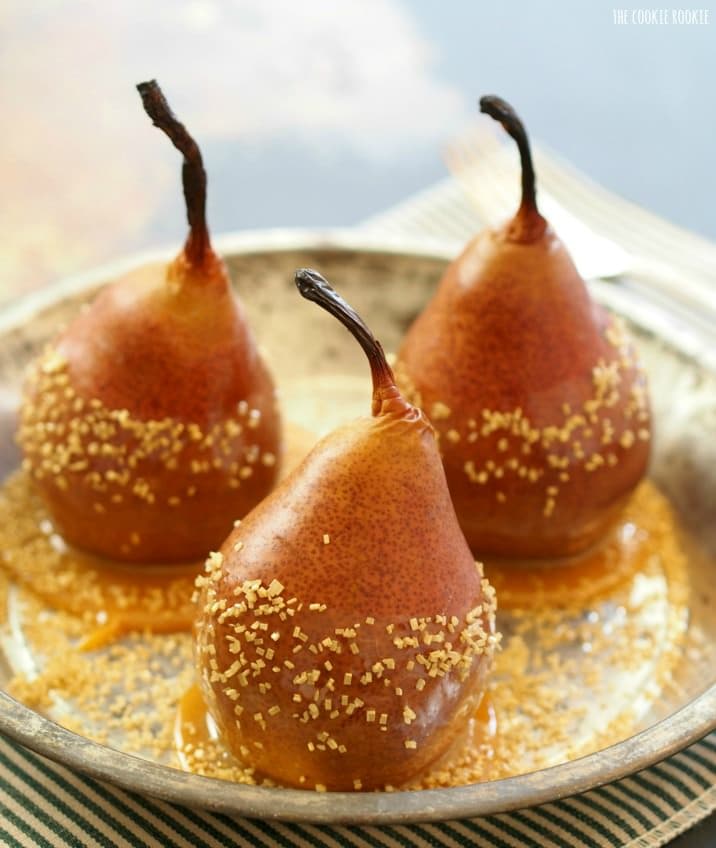 I used premade caramel sauce to make the entire process that much easier, but you could also make your own. Click HERE to see one of my favorite homemade salted caramel sauce recipes from Two Peas and Their Pod. Love that site!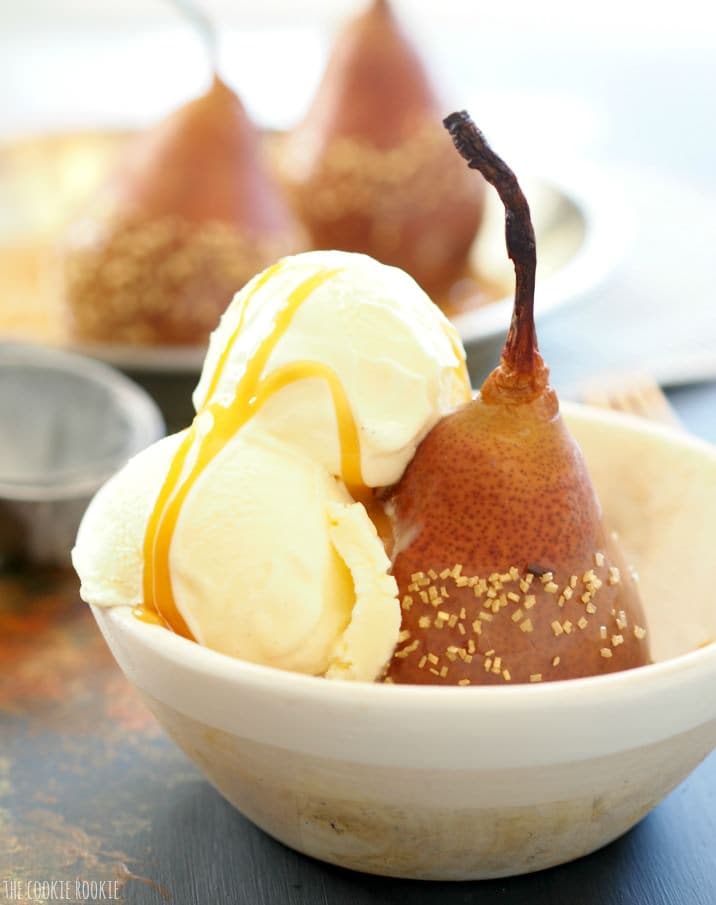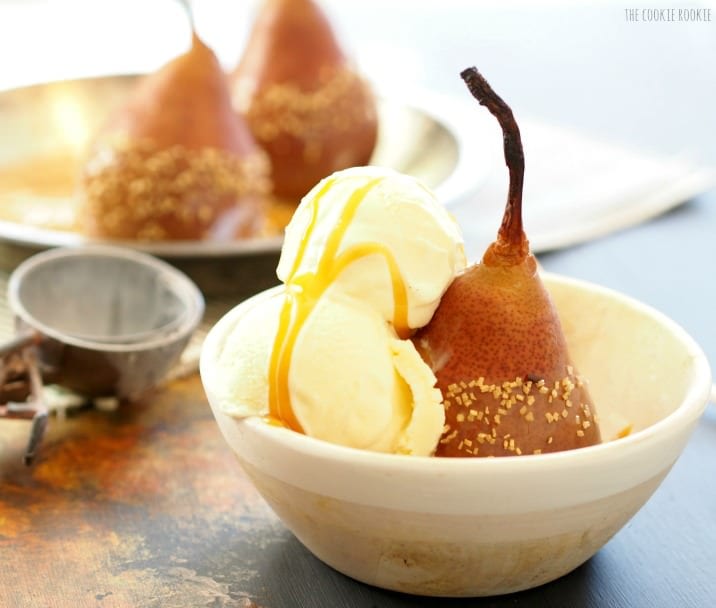 Top with some gold sprinkles and your favorite vanilla bean ice cream (and more caramel, naturally!) and you have the perfect holiday treat. Gorgeous, delicious, and perfect for Christmas. Enjoy!