Baked Pumpkin Pie Chimichangas! The BEST dessert for Fall!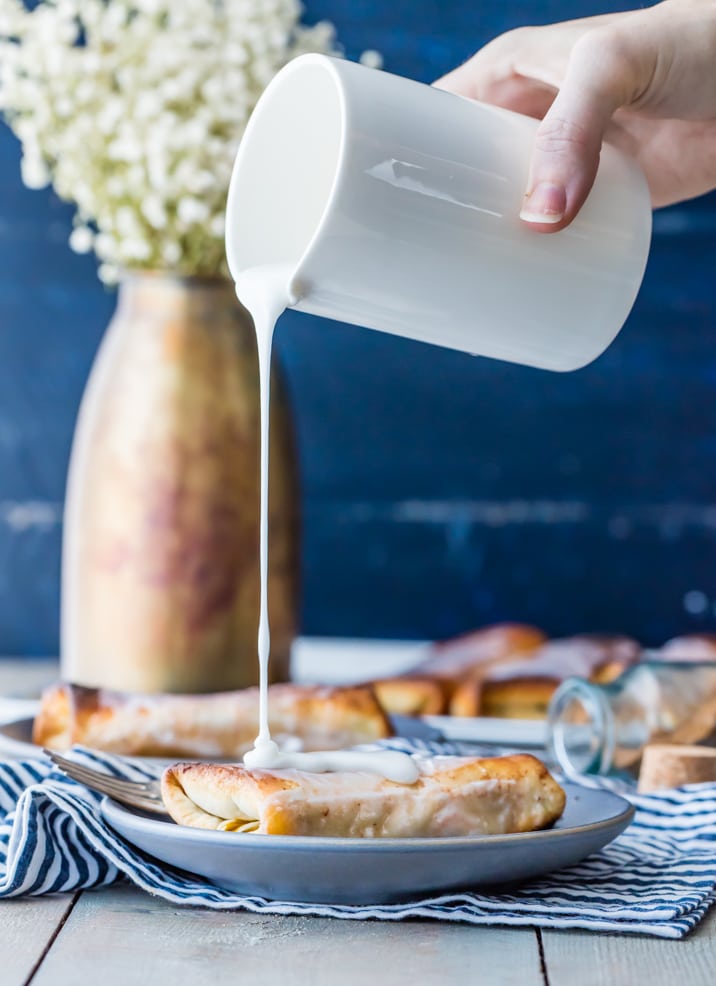 Pumpkin Pie Chimichangas
Put your fat pants on folks…it's about to get REAL. Yes these are BAKED…but let's not kid ourselves and call them healthy. Baked Pumpkin Pie Chimichangas are SO worth the splurge. Soft tortillas stuffed with Pumpkin Pie, doused in butter and oil and baked to crunchy perfection…then topped with as much icing or whipped cream as possible. Thanksgiving just got REALLY delicious you guys!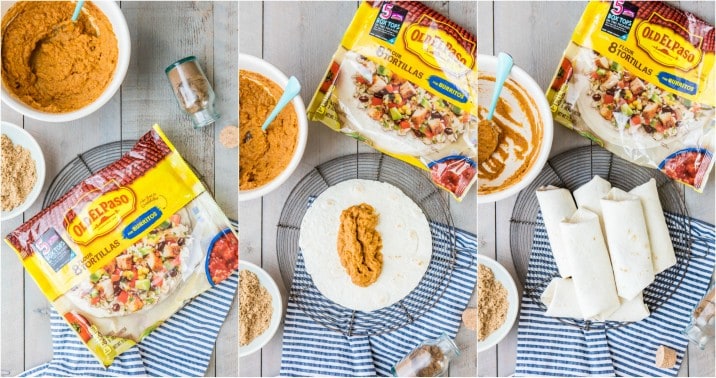 As followers of this blog already know, I'm SO excited to be working with Old El Paso this year! In June I had the honor of getting to meet the other bloggers in San Diego as we ate our way through every Mexican restaurant we could find. It was a dream trip and I walked away with new friends, a bigger waistline, and so many ideas for how to use my favorite Old El Paso products!! Fall has me extra excited to use their tortillas for more of the dessert variety (remember the Apple Pie Taco Boats!) and the result is pretty darn delicious. I'm proud of this one!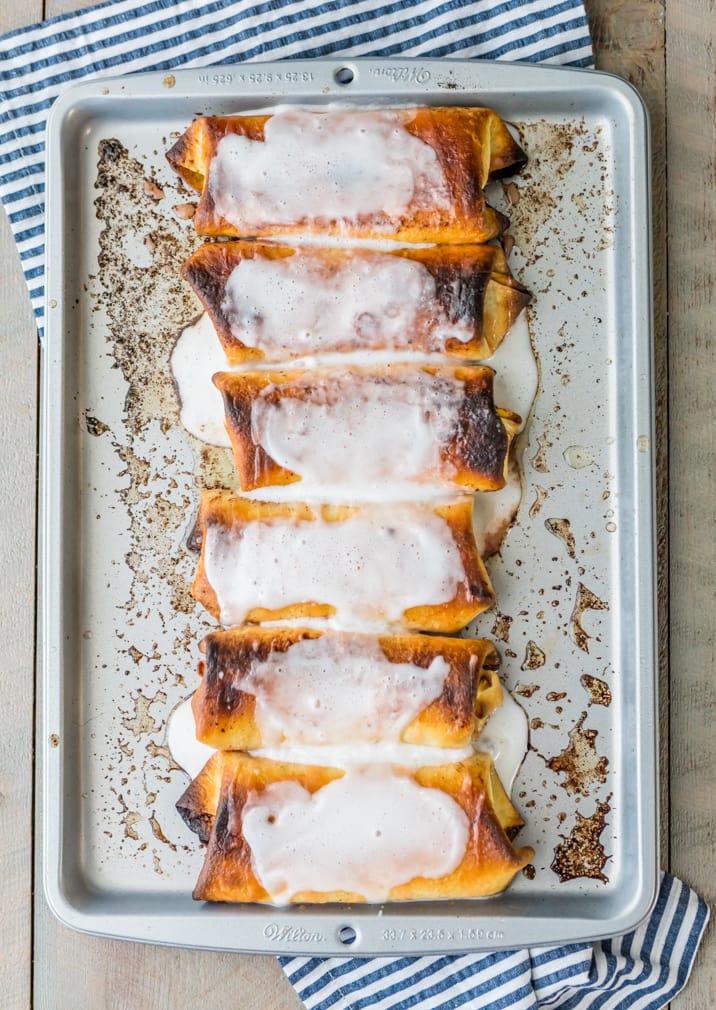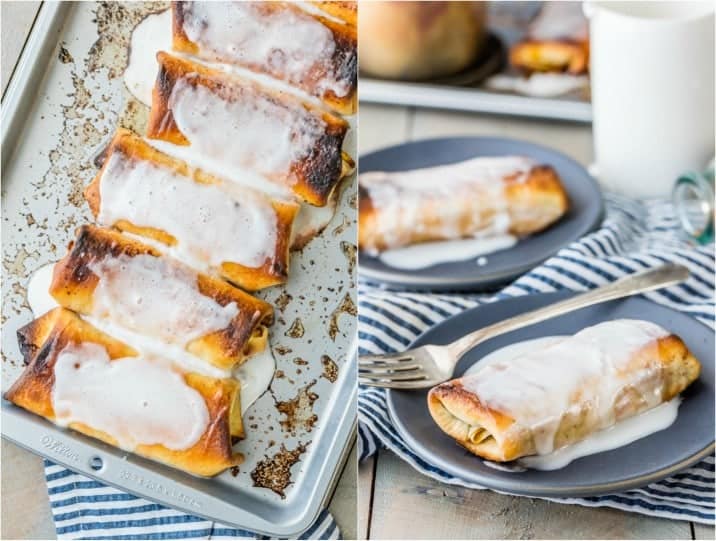 What I love most about Old El Paso's tortillas is that they only have 5 ingredients. The first three are flour, water, and oil. Just like if you made them at home. Simple and delicious, just the way I like things around here!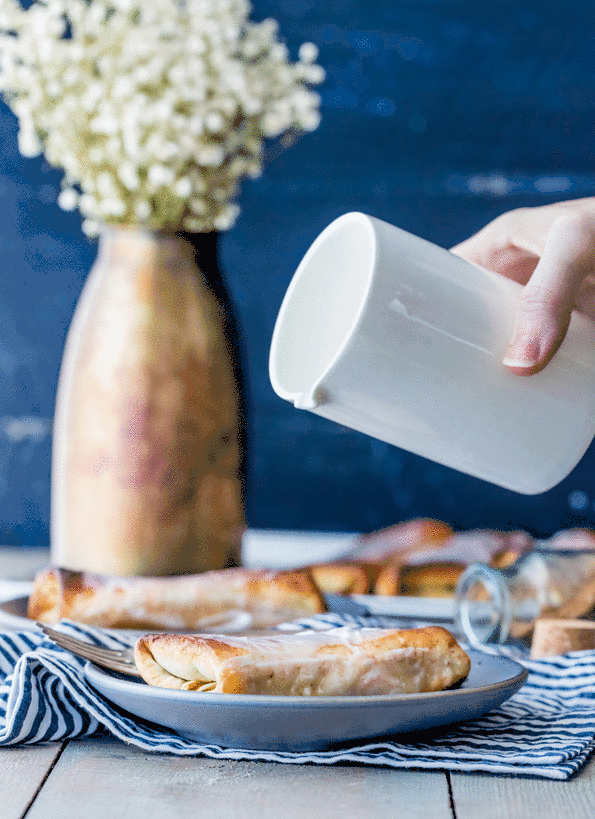 I was skeptical that this method of baking the Chimis would really work…but it worked SO WELL. They came out flakey, crunchy, and perfect. No need for a deep fryer for these puppies! Don't you just love when a fattening recipe works out exactly as you planned?? Especially a Thanksgiving planned recipe. Muah!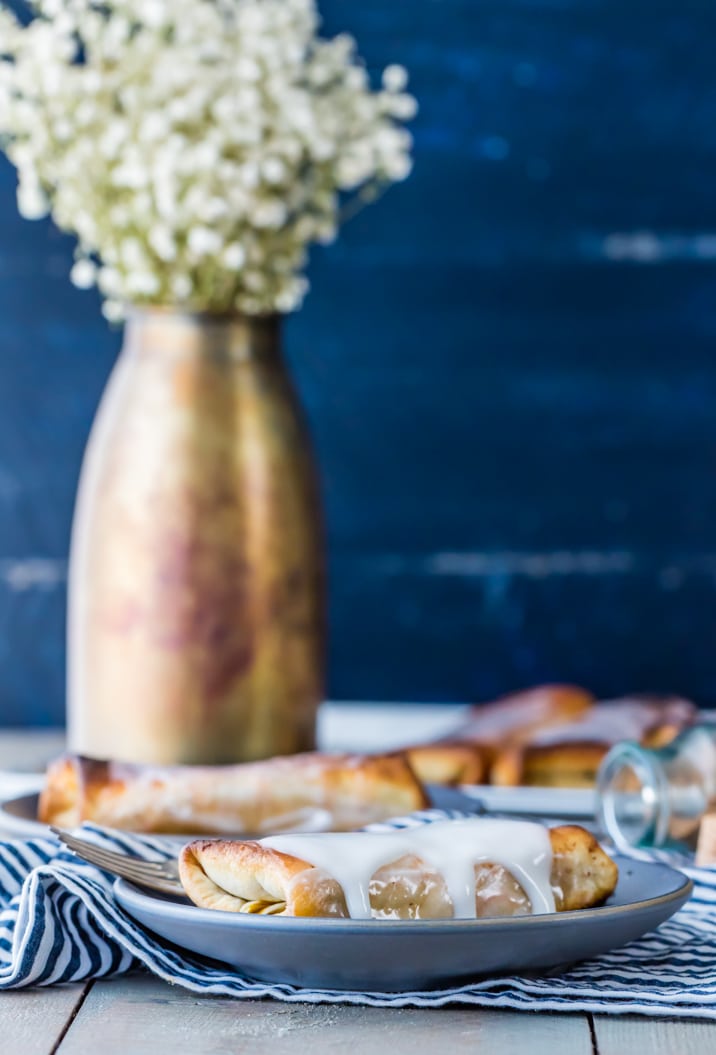 Baked Pumpkin Pie Chimichangas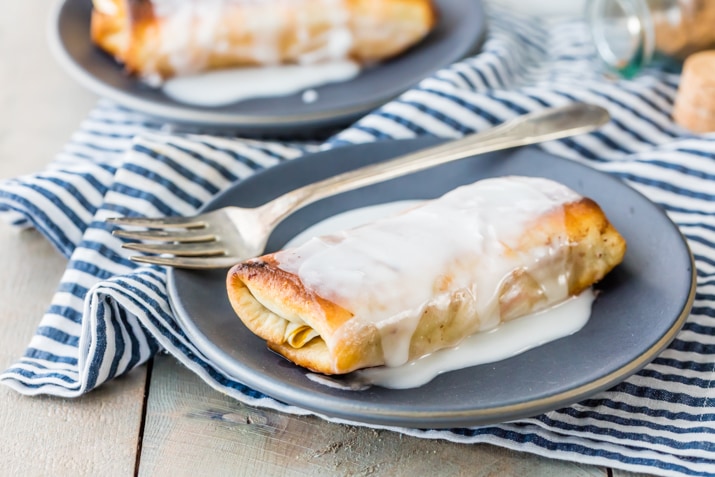 I topped these Baked Pumpkin Pie Chimichangas with a simple powdered sugar icing, but you can also top with whipped cream!
Mexican Pumpkin Pie?? I like it. I think you will too!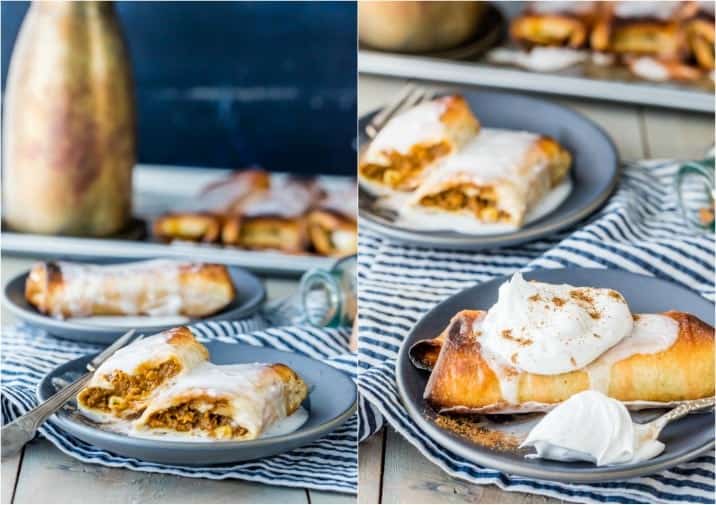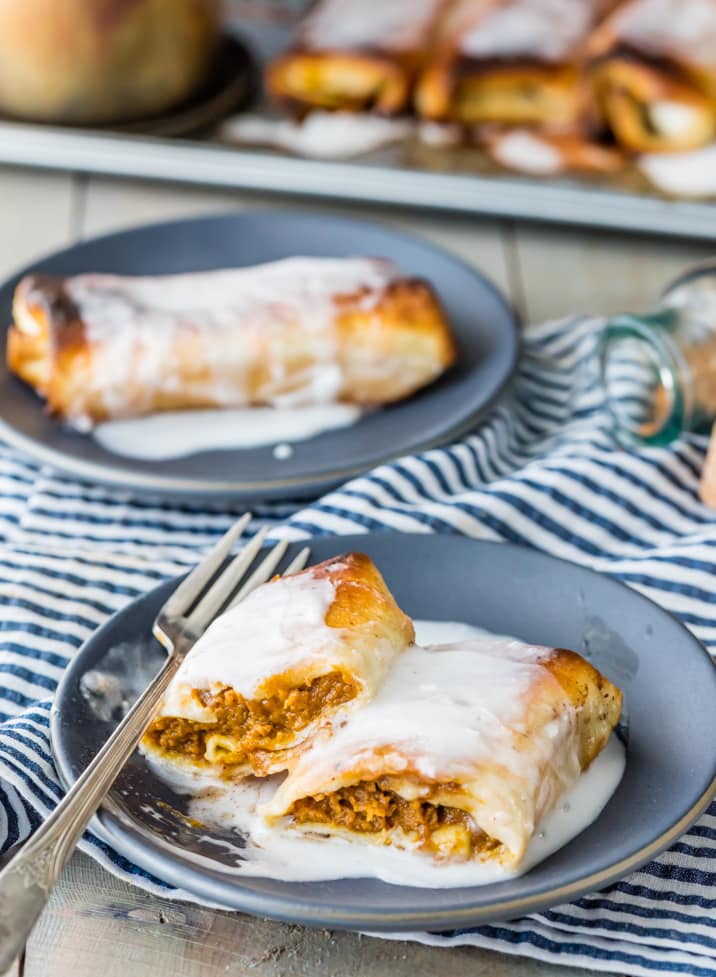 See the recipe card below for details on how to make Pumpkin Pie Chimichangas. Enjoy!
If you like this recipe, try these other delicious pumpkin recipes: