My Barcelona trip recap is a sponsored post written by me on behalf of Groupon Getaways. All opinions are 100% mine.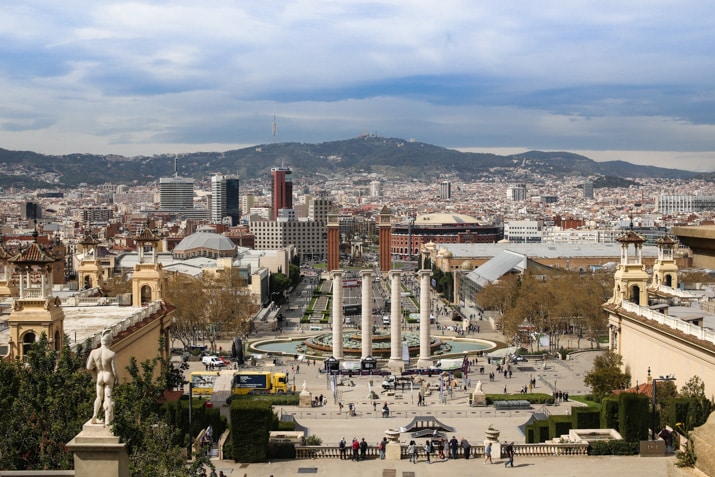 I truly can't believe how lucky Pat and I were to have been able to go to Europe last month. It was the trip of a lifetime, and as I've been editing the pictures little by little (I only took over 1300, haha), all the memories flood back and I'm overwhelmingly grateful all over again. In six short and wonderful days, we visited both Rome and Barcelona. Two different countries and very different cities, but both amazing. It was one of my favorite weeks we have ever had! You can catch up on the Rome portion of our trip HERE, but today I wanted to talk about the city that has it all, Barcelona!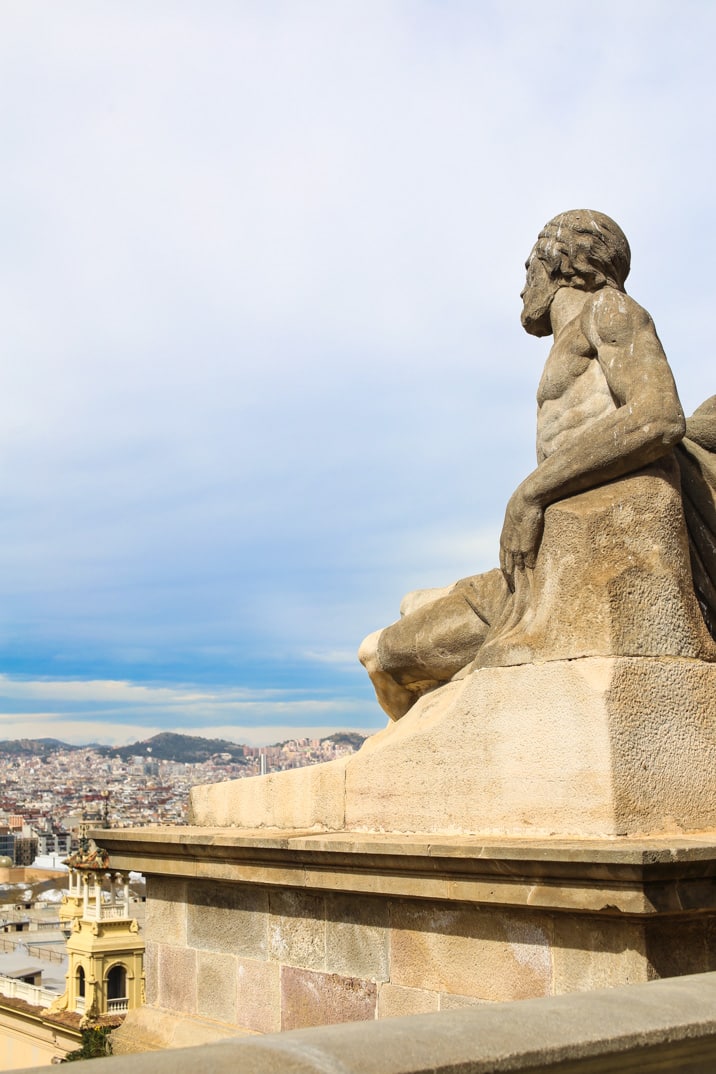 We booked our trip to Barcelona through Groupon Getaways, and I can't say enough about the great experience we had!
Booking the trip was SO easy. My very favorite part of the Groupon deals is that the trip is still entirely up to you. Groupon  provides amazing deals on flights and hotels, but what you do on your trip is still your choice. We were able to see both cities at our own pace. We ate where we wanted and saw what we wanted. It was fabulous and we will definitely travel this way again.
Our first night in Barcelona we ate at our favorite restaurant of the entire trip, Arcano. It was, AMAZING. It was actually one of the more reasonable meals of our trip (We splurged a lot. I'm a food blogger, after all!) but it was SO. GOOD. It was tucked deep into the Gothic Quarter, one of my favorite parts of the city. Please go to this restaurant if you ever visit Barcelona. Order the Melted Provolone as an appetizer. I didn't get a picture because we ate it too fast. I did get some other pics though, such a great place!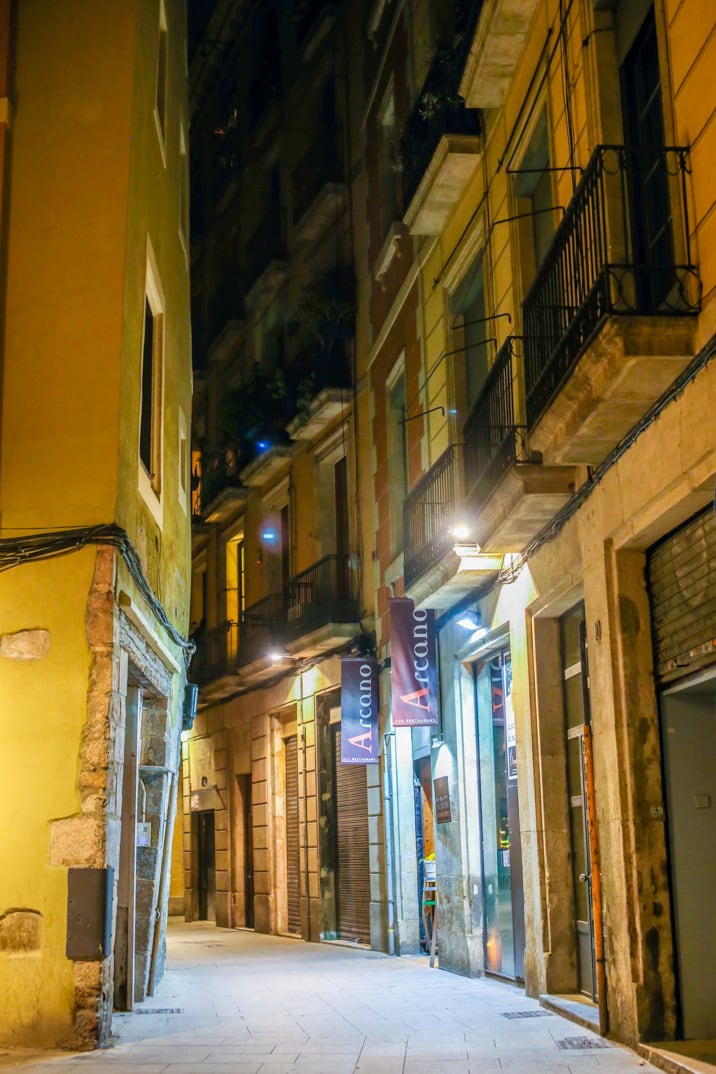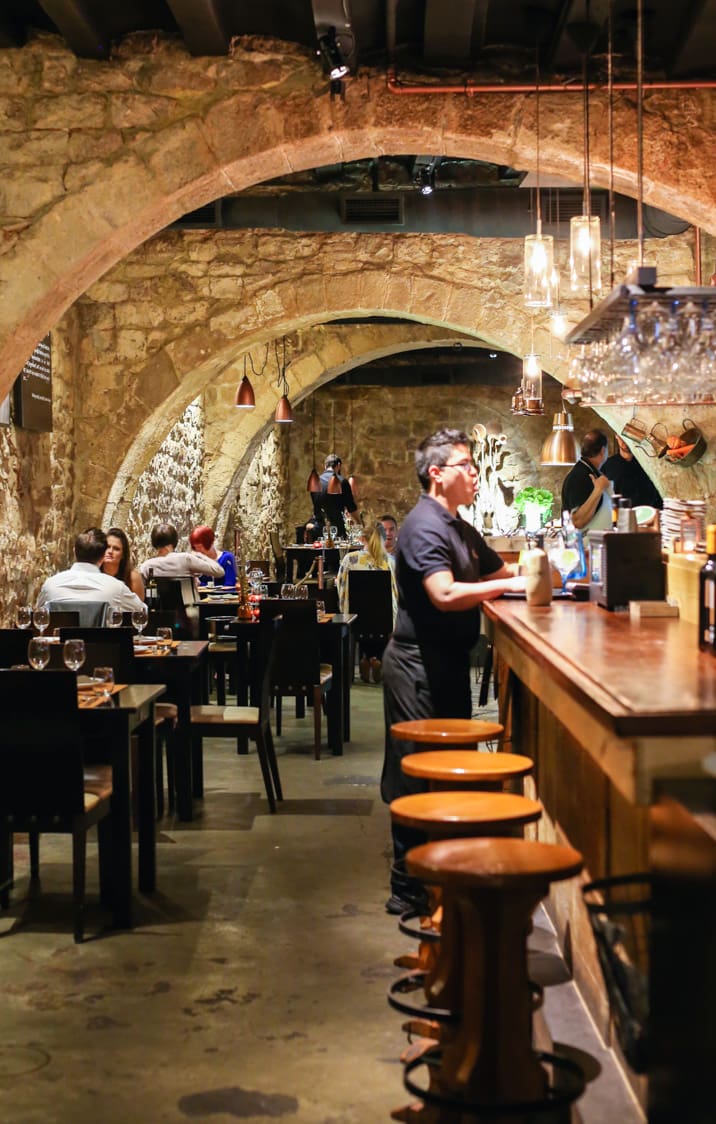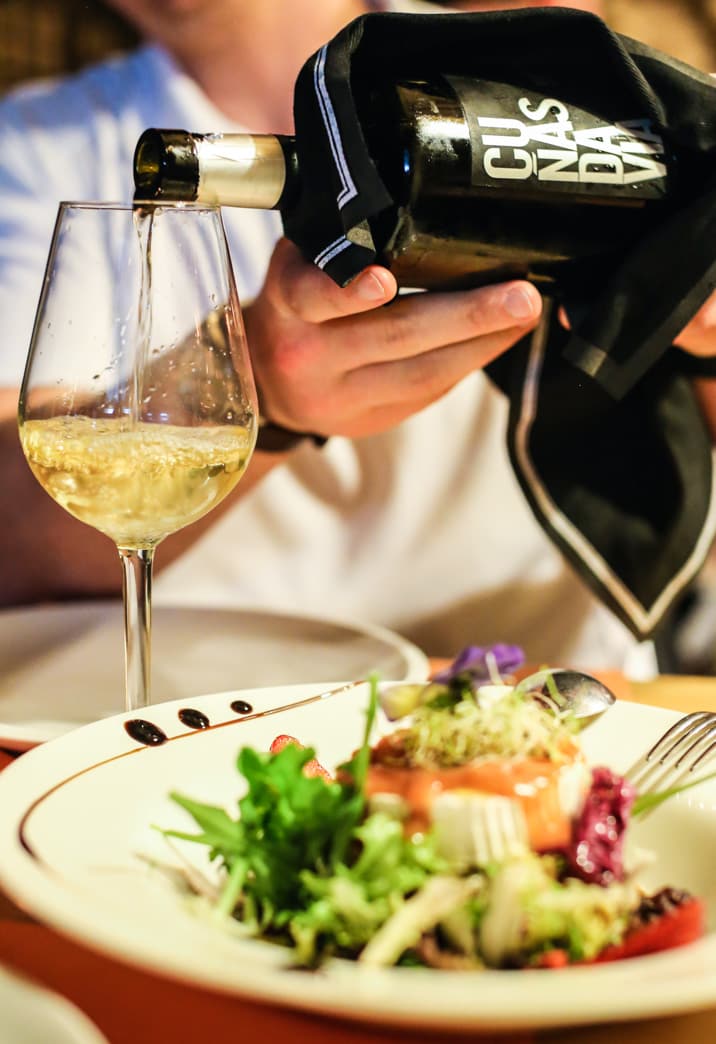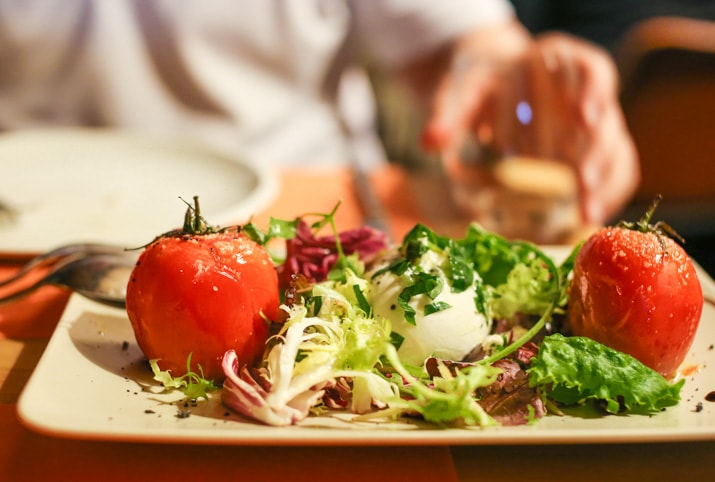 Now THAT is what a Caprese Salad should look like! Who knew?? Gorgeous and delicious!
Okay, I could talk about food all day, but there was so much to see in Barcelona and so little time. Our first full day in the city we hit the streets and saw as much as we could. We boarded a bus called Barcelona City Tours and loved every minute. I'm not typically a tour bus person, but these tours are awesome. You see the sights at your own speed, getting off the bus when you want and then boarding whenever you're ready to see more. I definitely recommend it as a way to see the city, especially if you're on a tight schedule like we were. Our stops on the first day included the Gothic Quarter and Gothic Cathedral, Art Museum and Magic Fountain, and the BEACH. This is why I say Barcelona has it all. Mountains on one side, beach on the other, city in the middle.
We kept saying that Barcelona would be the perfect city to live in. Never a dull moment.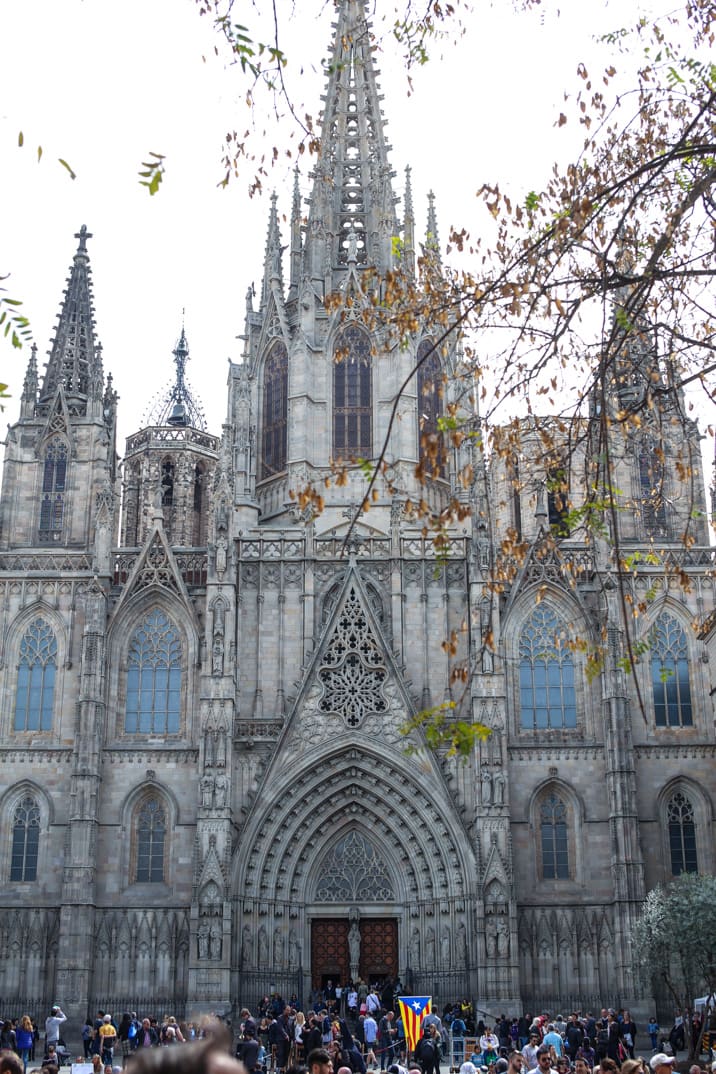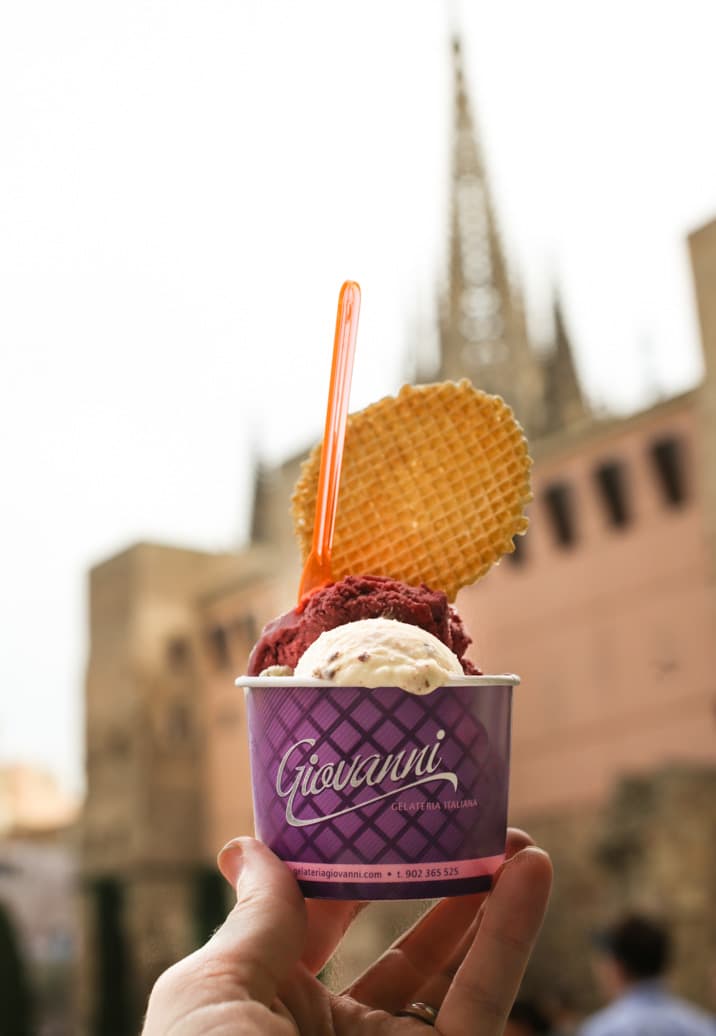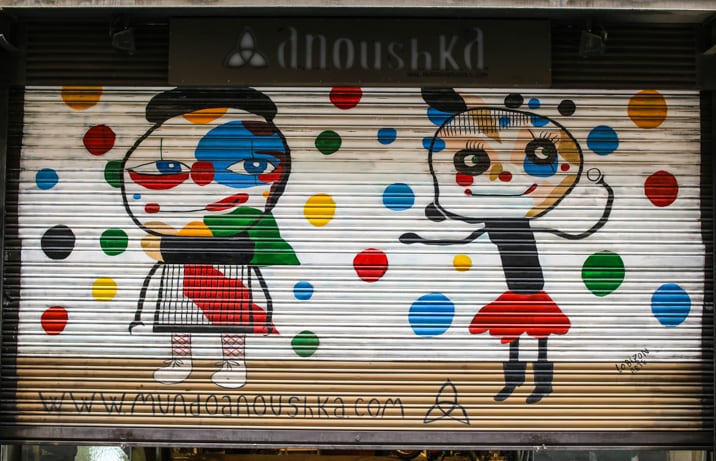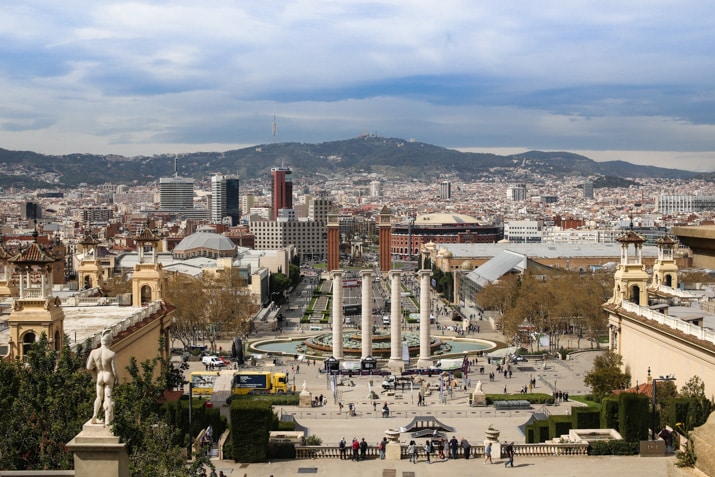 Pat is afraid of heights, but he still agreed to ride a Port Cable Car to make our way down to the beach. SO COOL. He was very brave. :)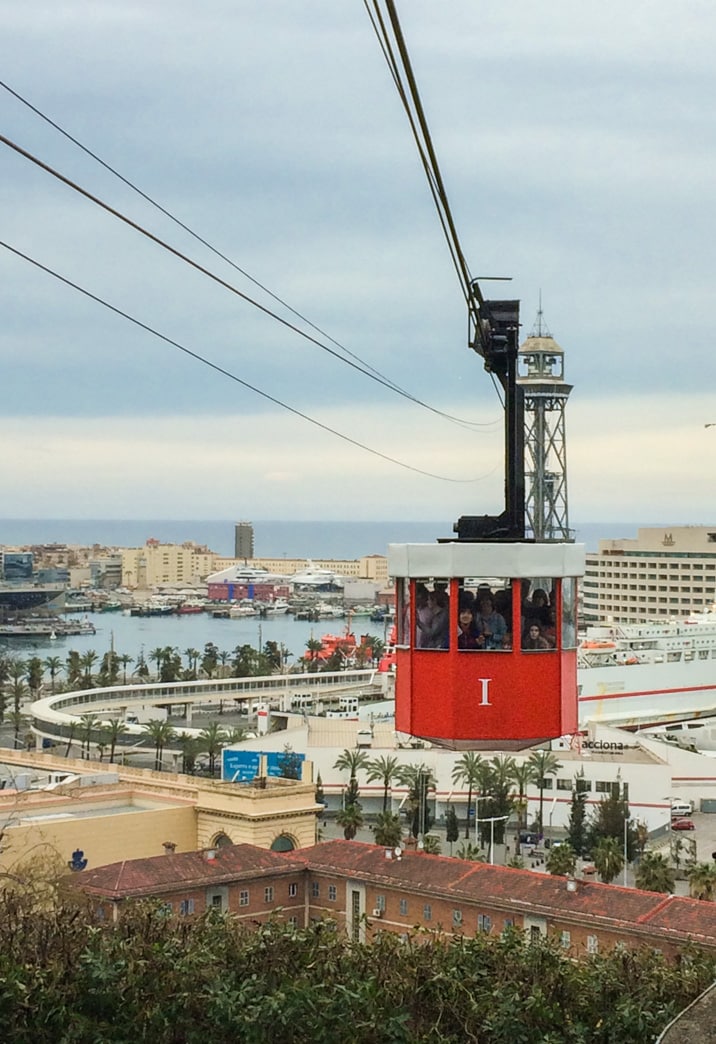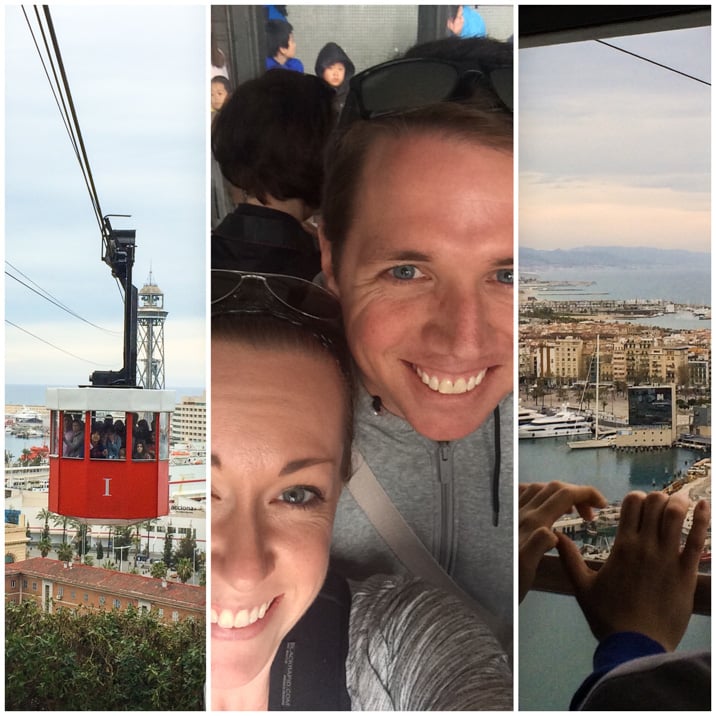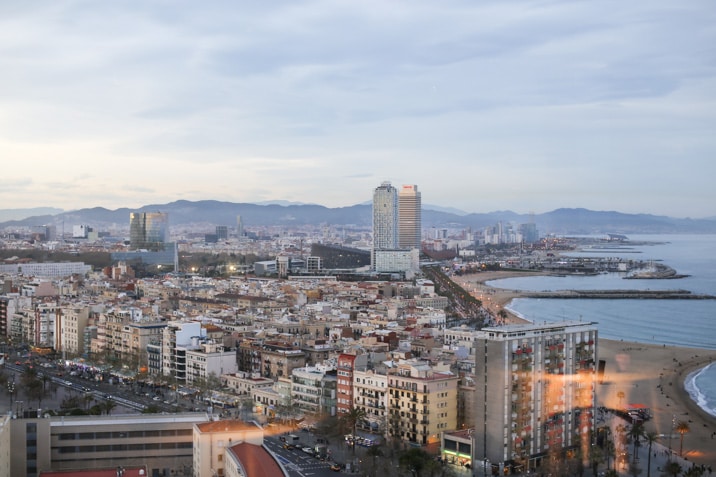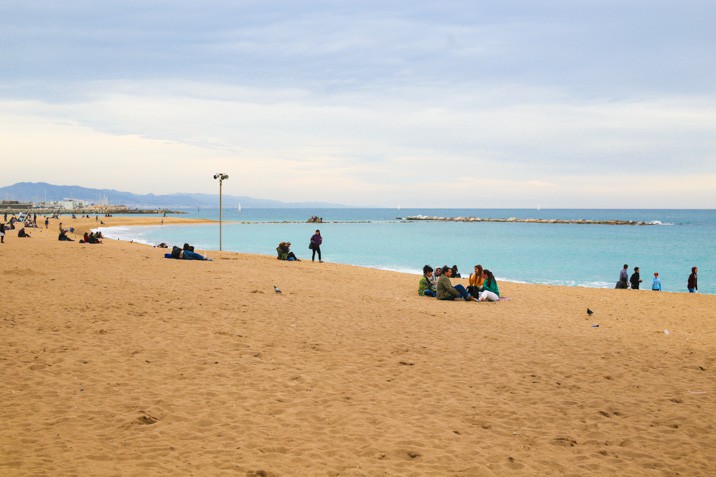 Our second day was one of SO much beauty. We finally got to see the magnificent Basilica de la Sagrada Familia and Park Guell, both designed by Gaudi. There aren't words to describe the Basilica. My pictures do it no justice.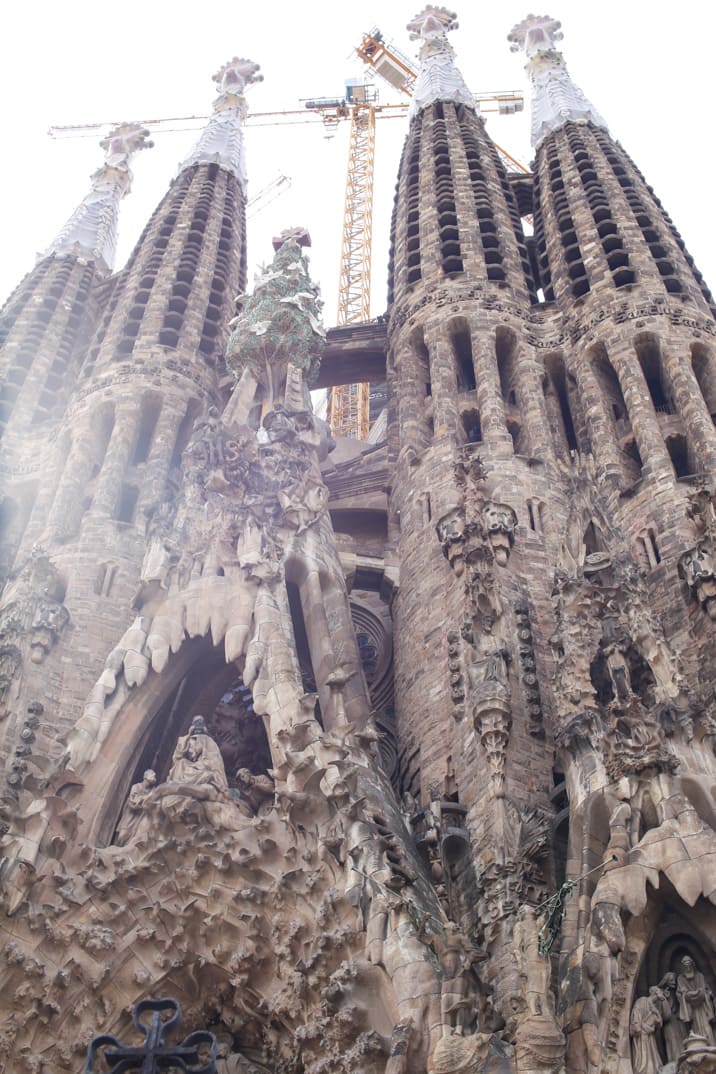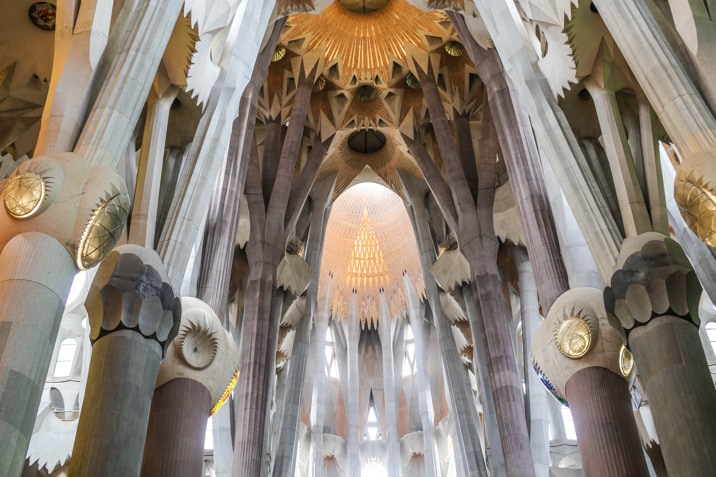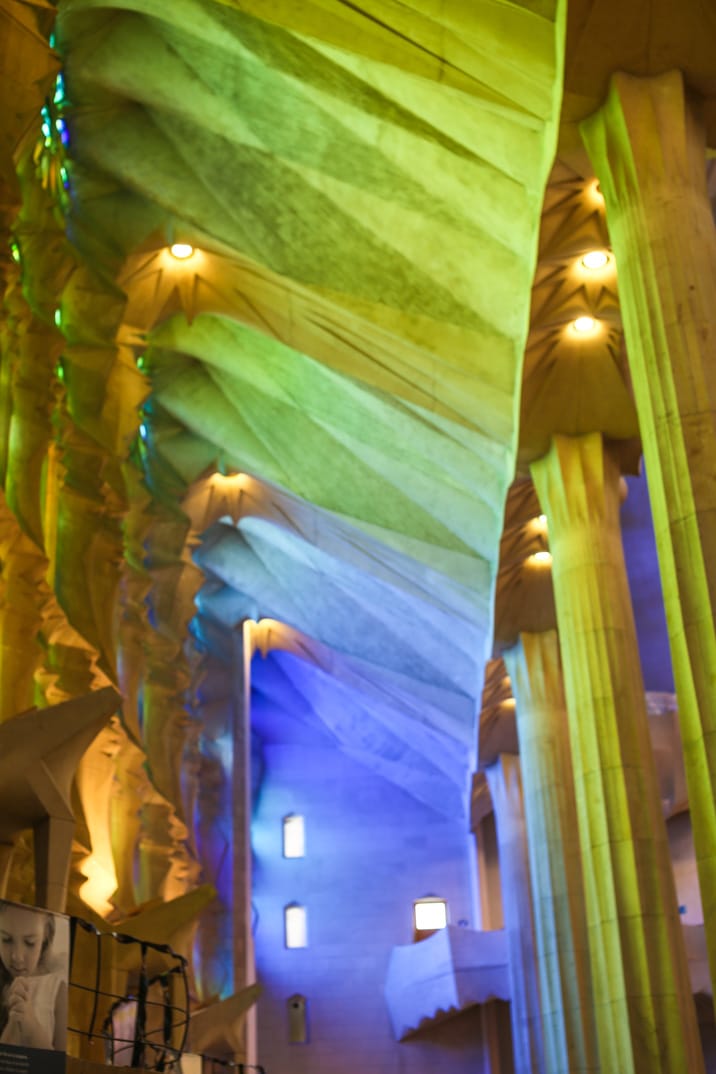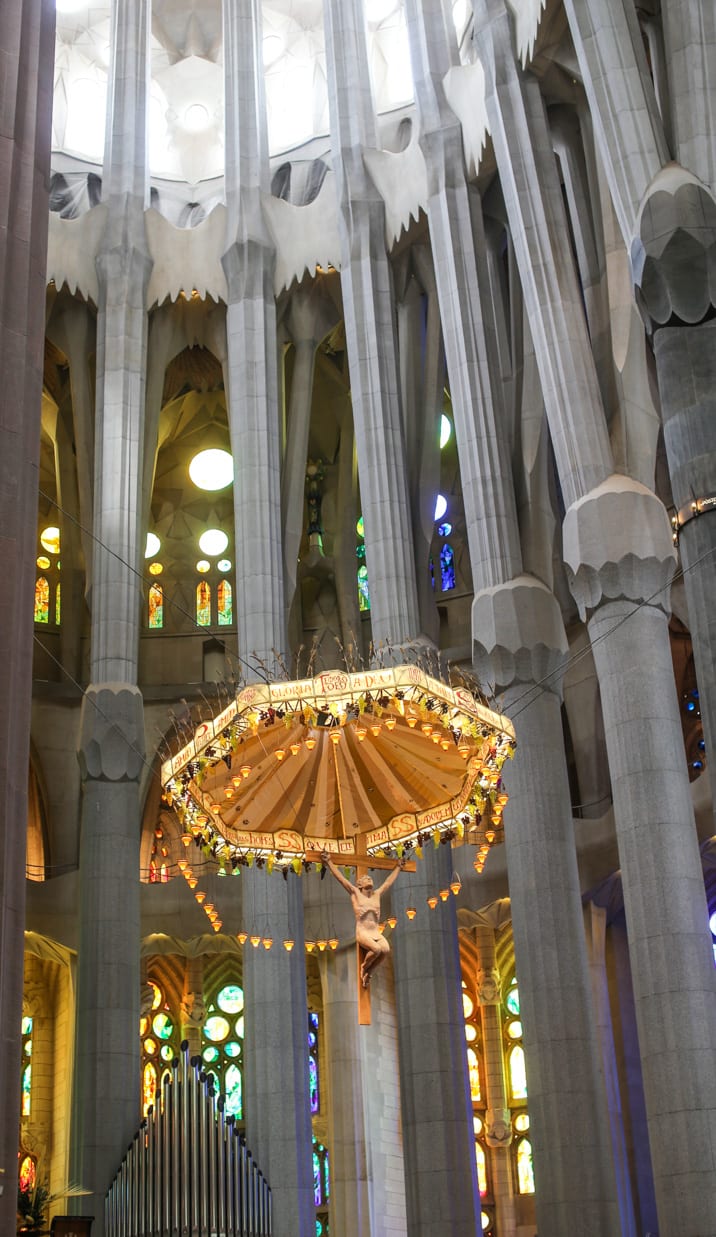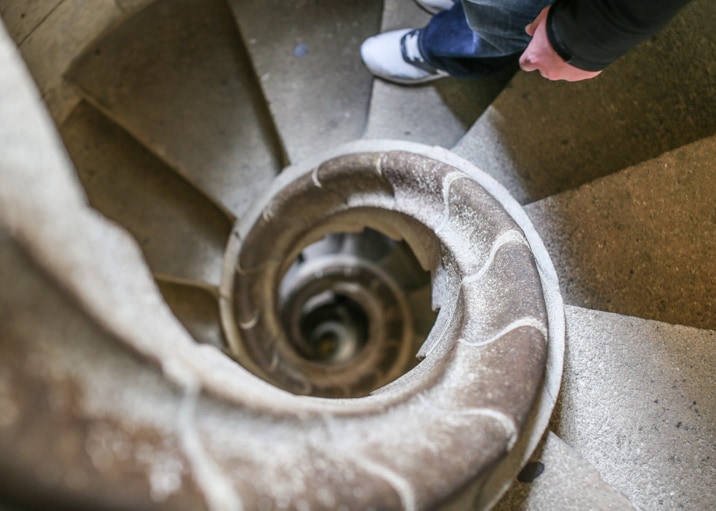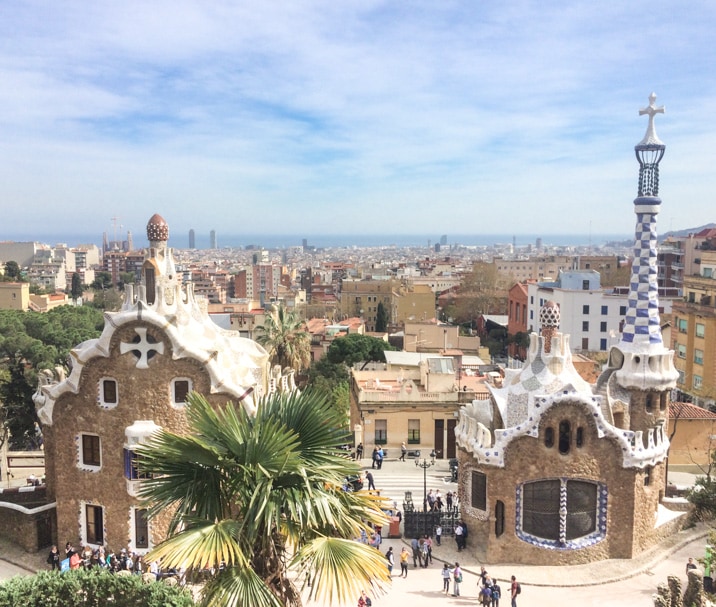 We ended the day visiting Pat's favorite attraction, the Barcelona Futbol Stadium! Pat was excited about seeing FC Barcelona since we planned the trip, and I have to admit it was pretty cool in person.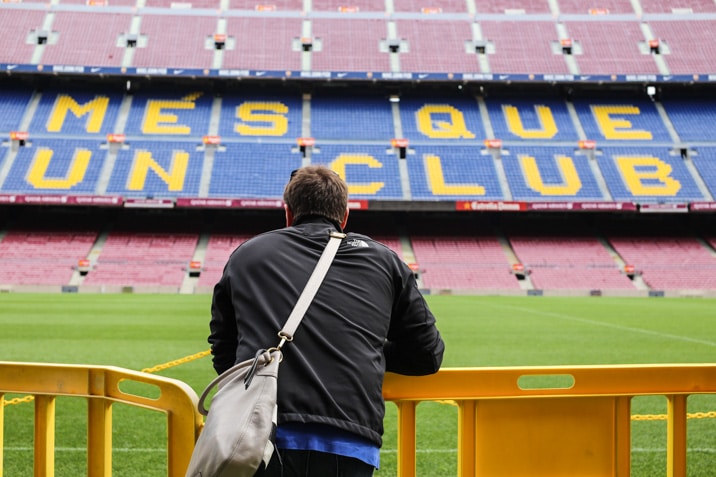 Just a man and his man bag. :) (Props to Pat for wearing my purse for 5 days straight when it was too heavy for me to keep going!)
Our final dinner in Barcelona was so special, at the top of  hill overlooking the city.
La Venta is worth the 15 minute drive from the city center; charming and delicious. Pat had the most amazing french toast dessert…I've been dreaming of it ever since returning! It was a romantic end to the trip of a lifetime. As the sun set on dinner I couldn't believe our trip was coming to an end, but what an amazing trip it was.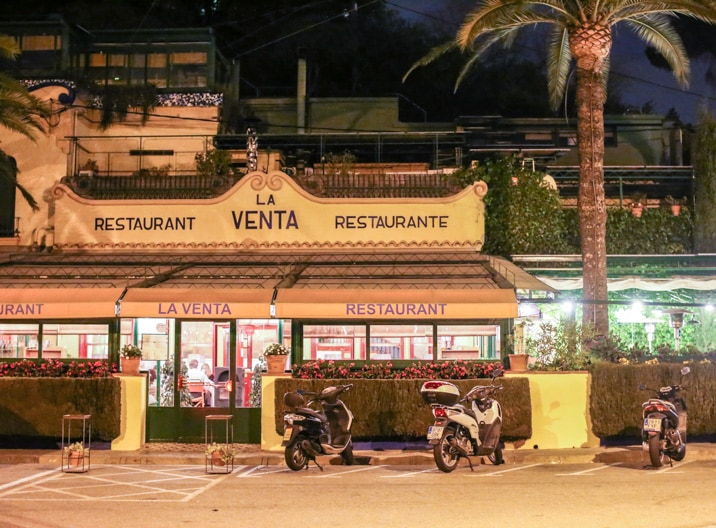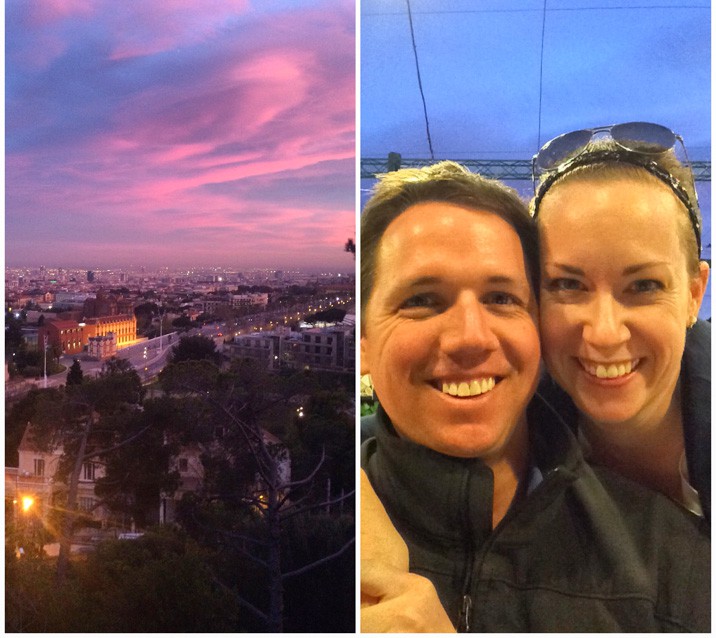 Our trip was such a dream. THANK YOU Groupon for the ease of booking, amazing trip, and memories for a lifetime. Stay tuned for more pics and details still to come. I have 1300 to edit, after all!