Be My Man(go) Cocktail combines mango malibu rum, orange, pineapple, and cranberry juice. Yum! Just because a drink has a corny name doesn't mean it's not delicious. :)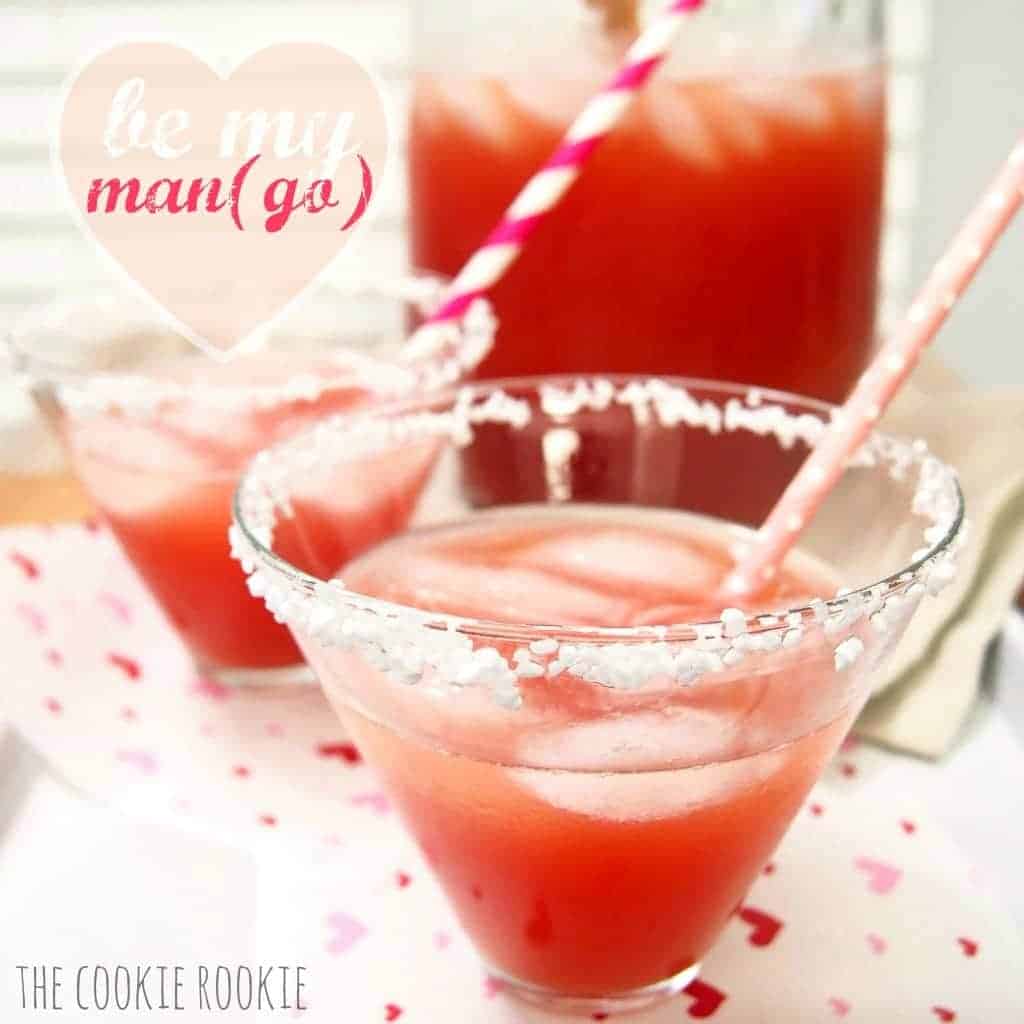 i made this last night and it was supposed to be hot pink.  i was going to call it the "hot pink drink".  hot pink would have been so cute for Valentines Day!  but then it didn't quite turn out.  its a pretty color, but definitely not the right color.  I sent a picture to mom and we started brainstorming names.  I regretted that pretty quickly when she started sending me names like "Tropical Red", "Red of my Heart" and "Dance the Mango RUMba" (whhat?)  ha.
But then she came up with be my man(go) and although it's corny and silly, I think its pretty darn cute :)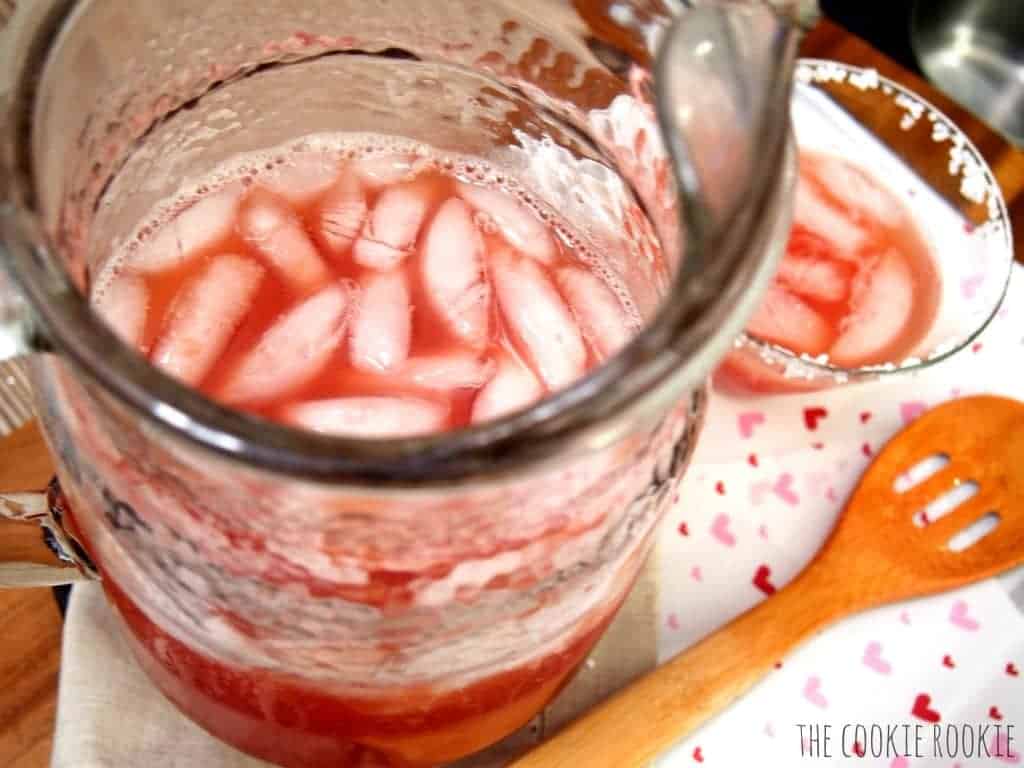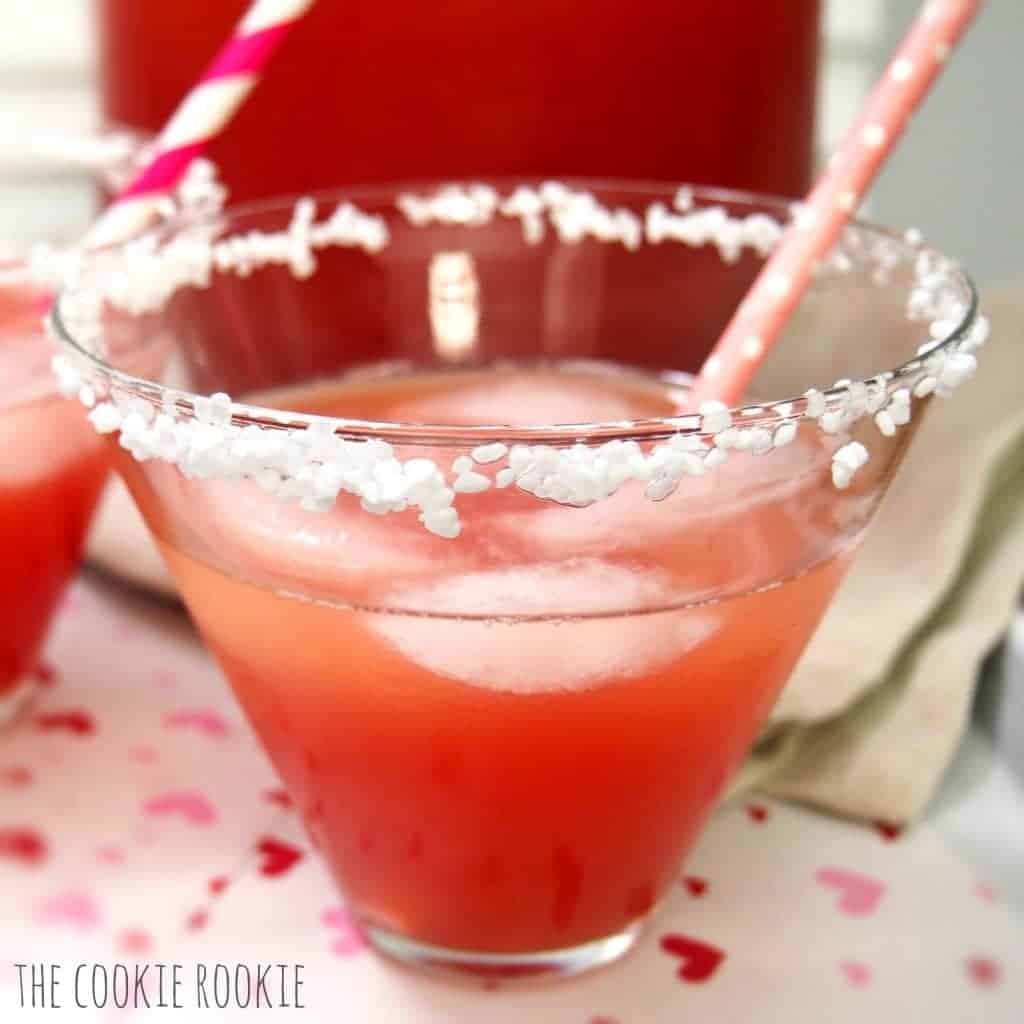 i'm pretty sure that most men love fruity drinks.  when pat and i went to mexico, he was allllll over those banana rum smoothies.  you men can try to be tough scotch drinkers all you want, but you KNOW fruity drinks taste the best.  this one is no exception.
Be my man(go) and give this tasty v-day cocktail a try!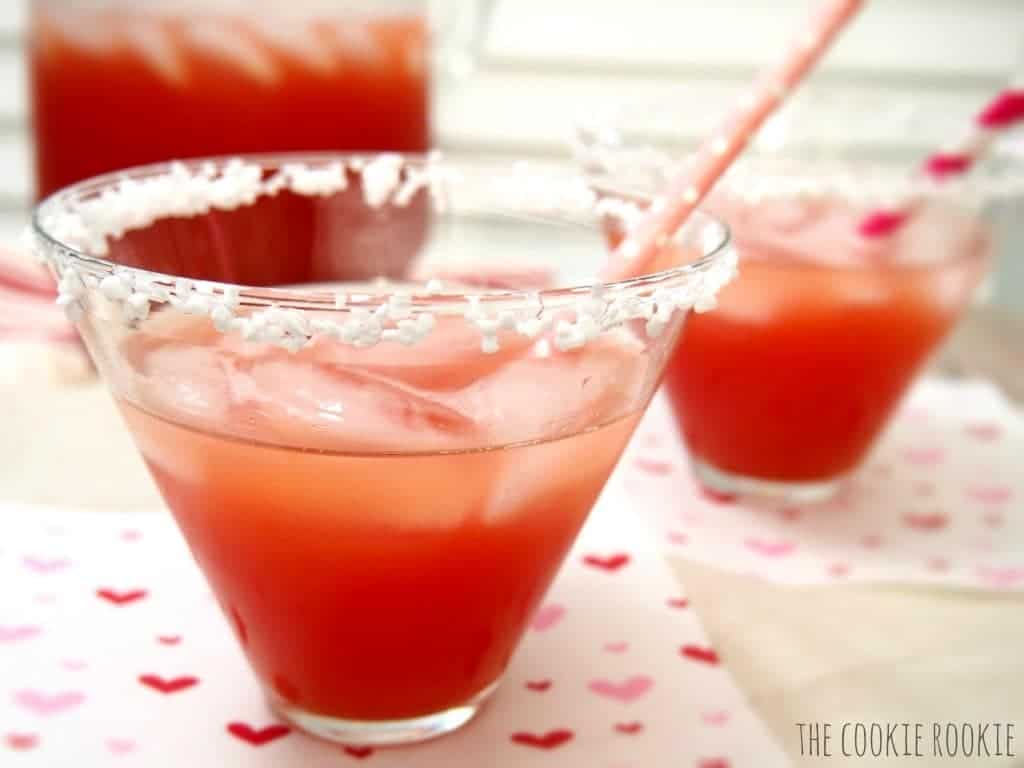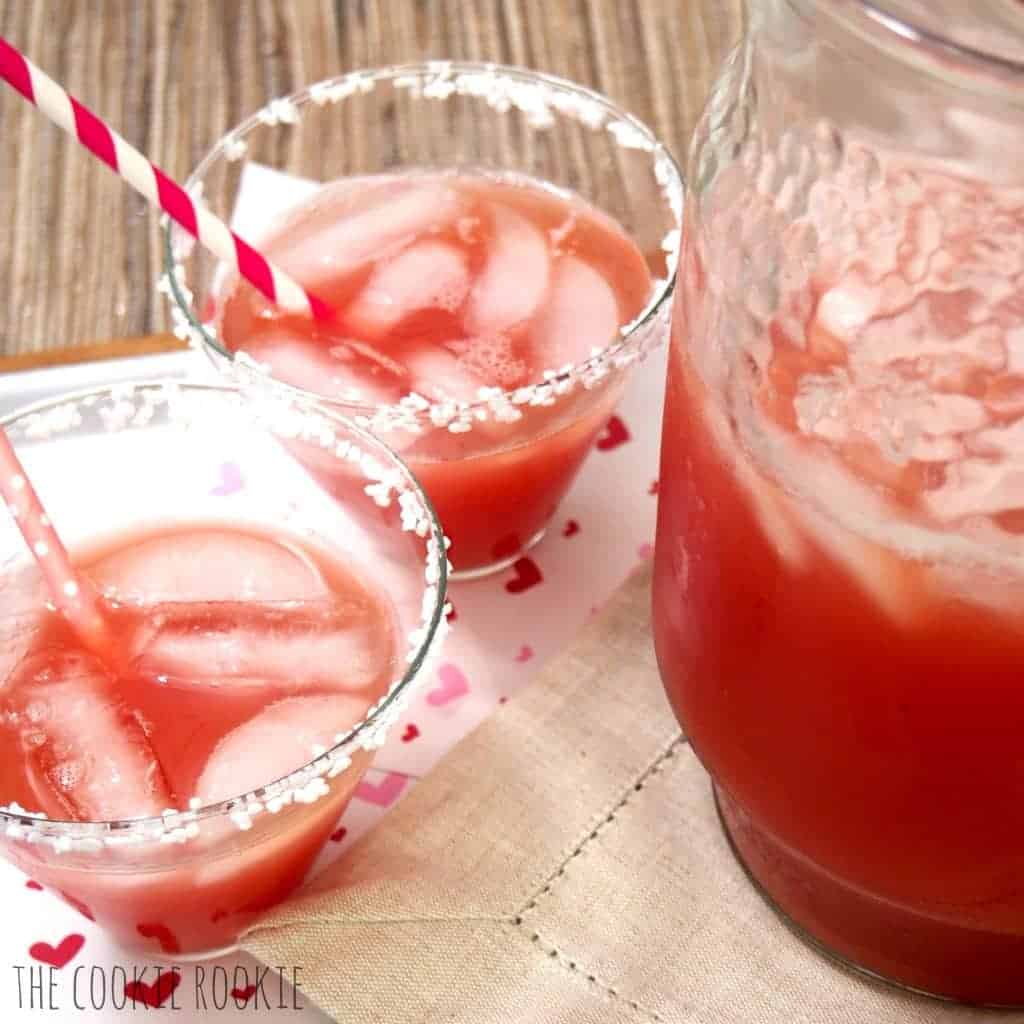 i used Mango Malibu Rum in these bad boys, it was SO good.  i had never had it, but its worth the buy.  very refreshing! it blended so well with the fruit juices.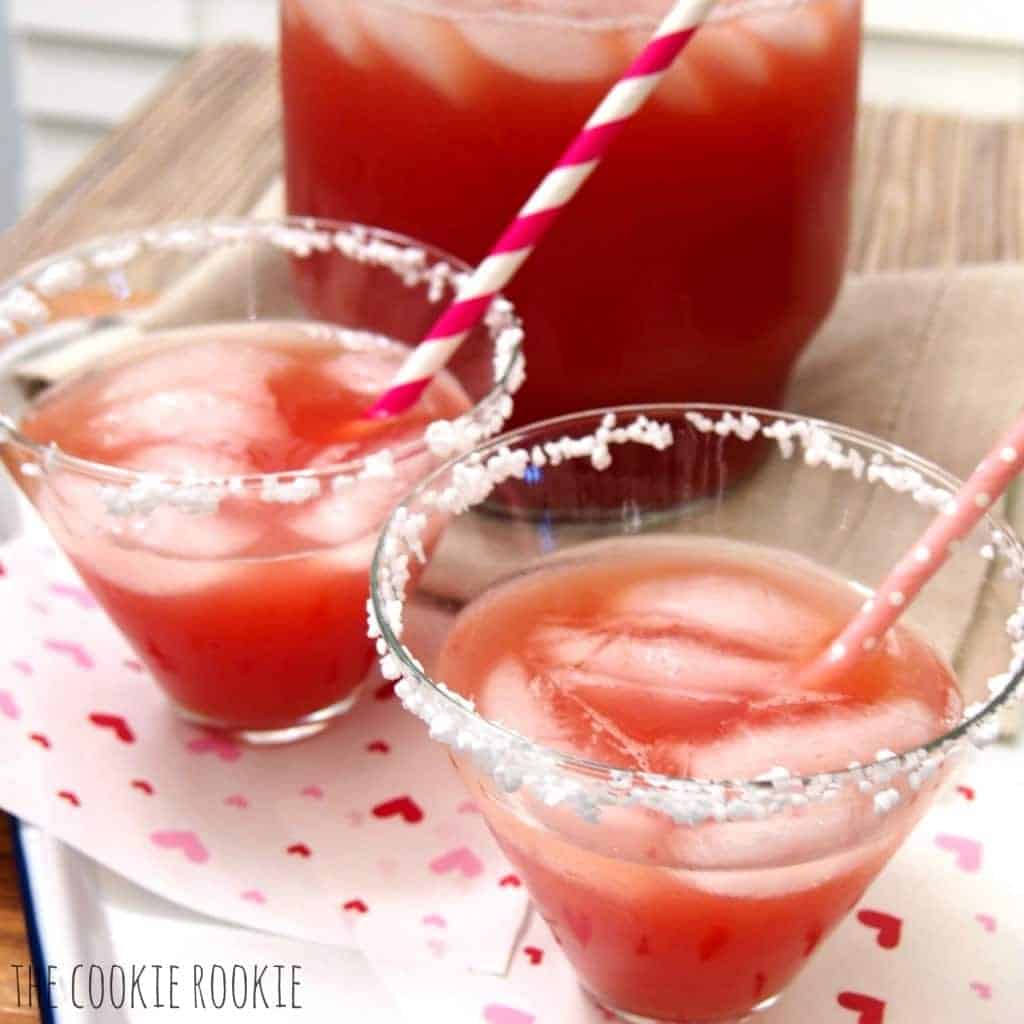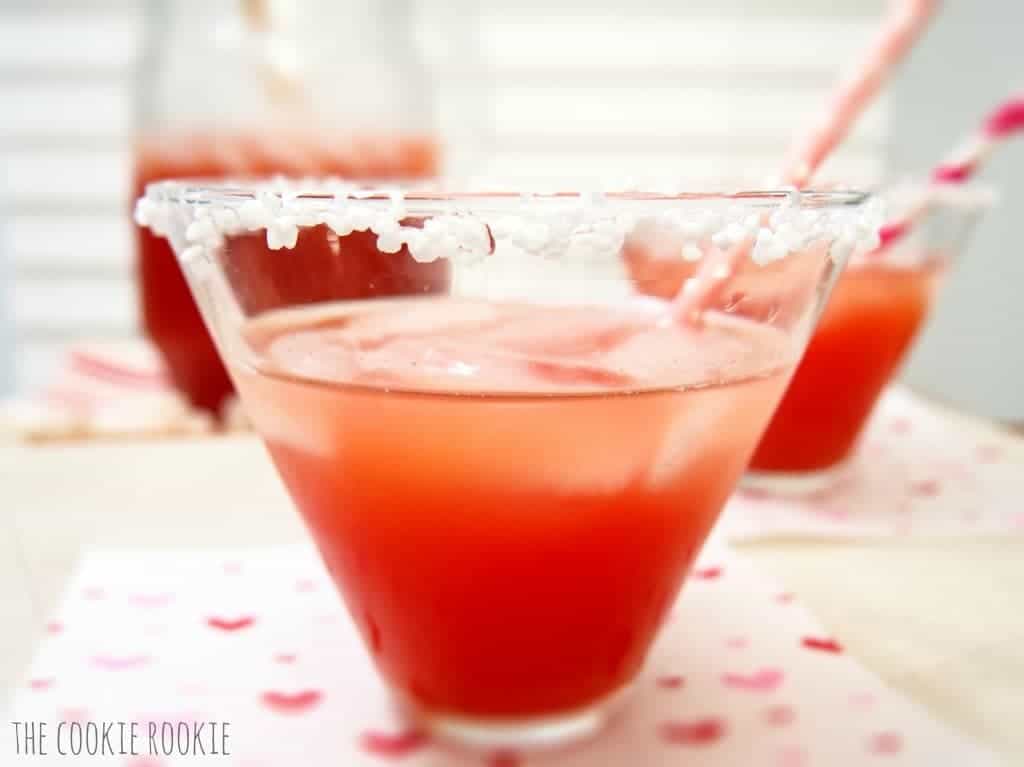 i clearly made these for Valentine's Day, but this would be a great summer cocktail as well. it almost made me forget that there's a -10 degree windchill outside my door.  (ugh)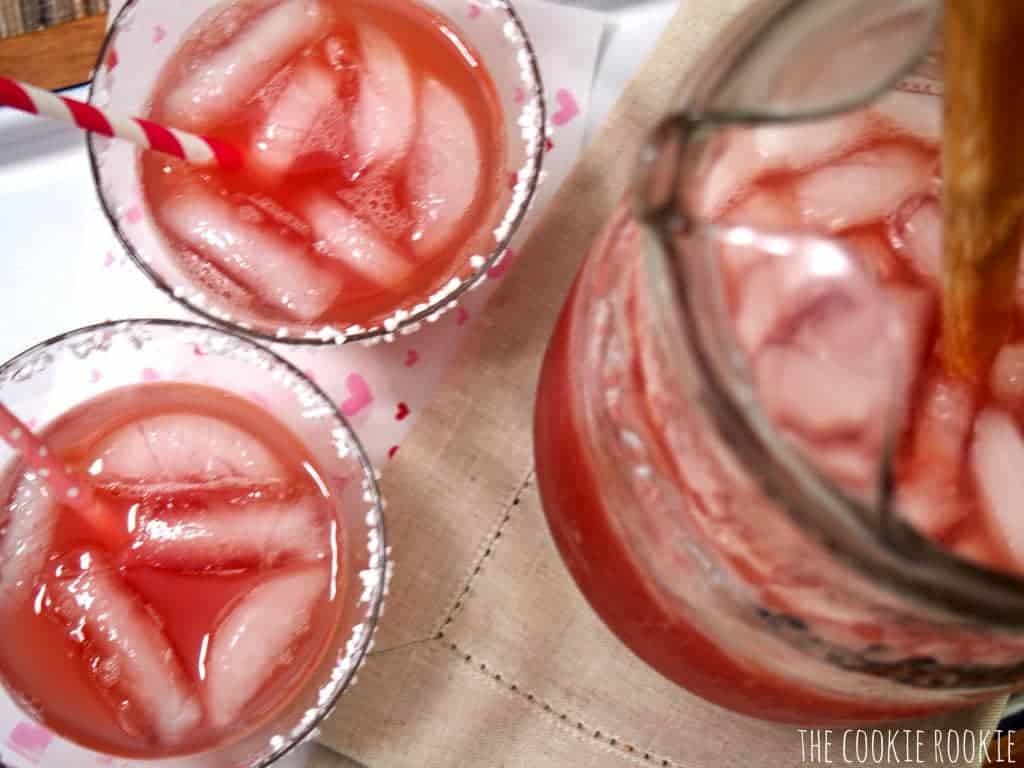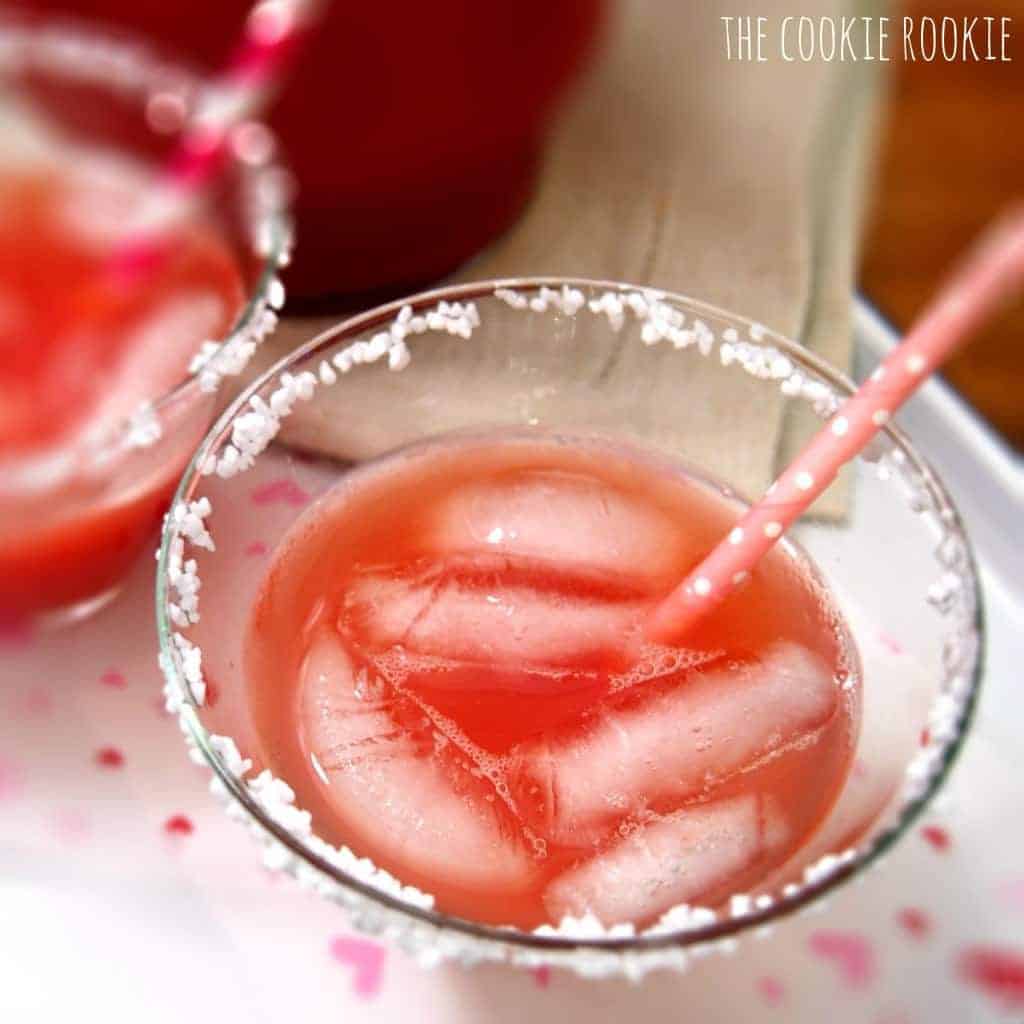 HAPPY THIRSTY THURSDAY!!! more fun valentines recipes to post tomorrow, so be sure to check back in! click HERE to see past Thirsty Thursday posts :)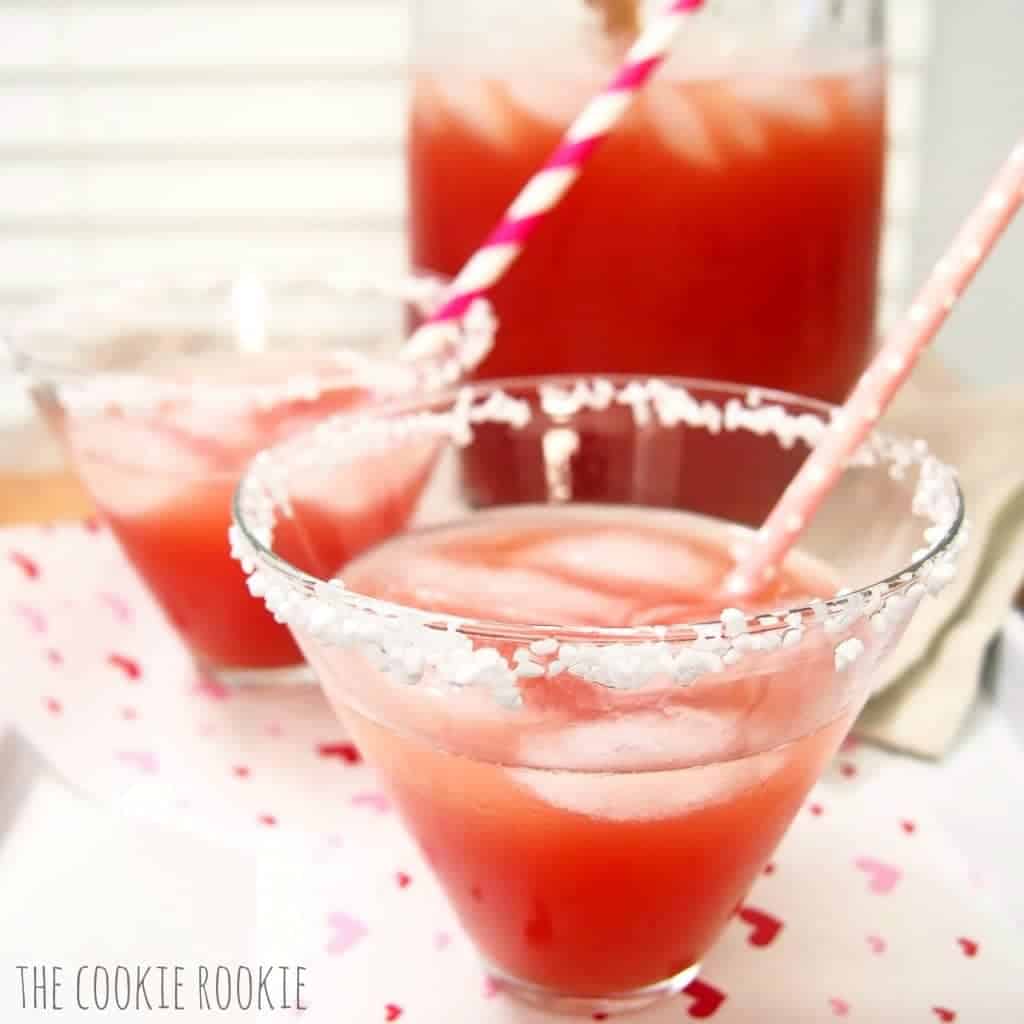 Here's the Be My Man(go) cocktail recipe.
the cookie rookie
thirsty thursday: be my man(go)
fun and fruity cocktail for valentines day. can easily make a non-alcoholic version!
Ingredients
1 cup Malibu Mango Rum (optional)
1 1/2 cup pure pineapple juice
1 1/2 cup orange juice (no pulp)
2 cups cranberry juice
Instructions
mix all of the ingredients together
stir
enjoy! (makes about 6 drinks)
skip the malibu to make a very tasty non-alcoholic cocktail :)
7.6.4
1617
https://www.thecookierookie.com/be-my-mango/
Check out these other great Valentine's Ideas: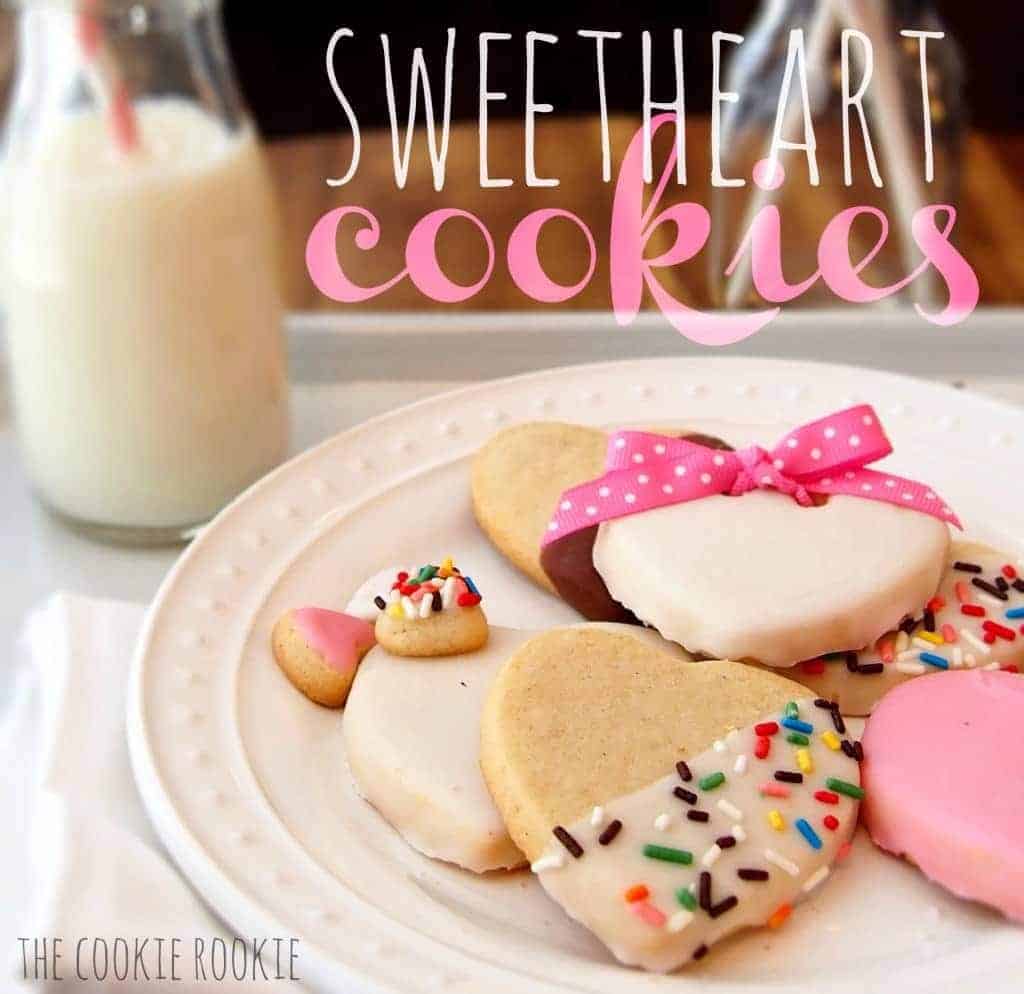 PEANUT BUTTER BROWNIE WHOOPIE PIES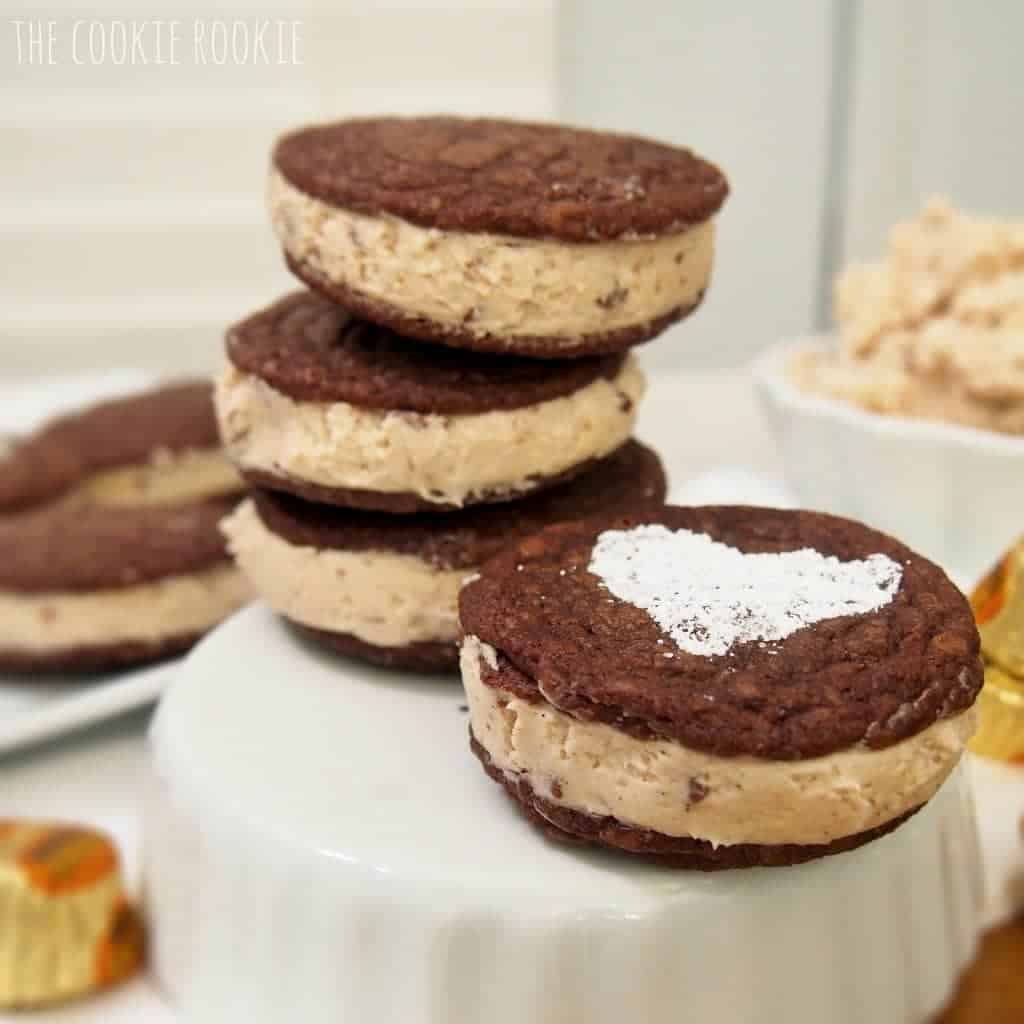 CHOCOLATE COVERED CHERRY SANGRIA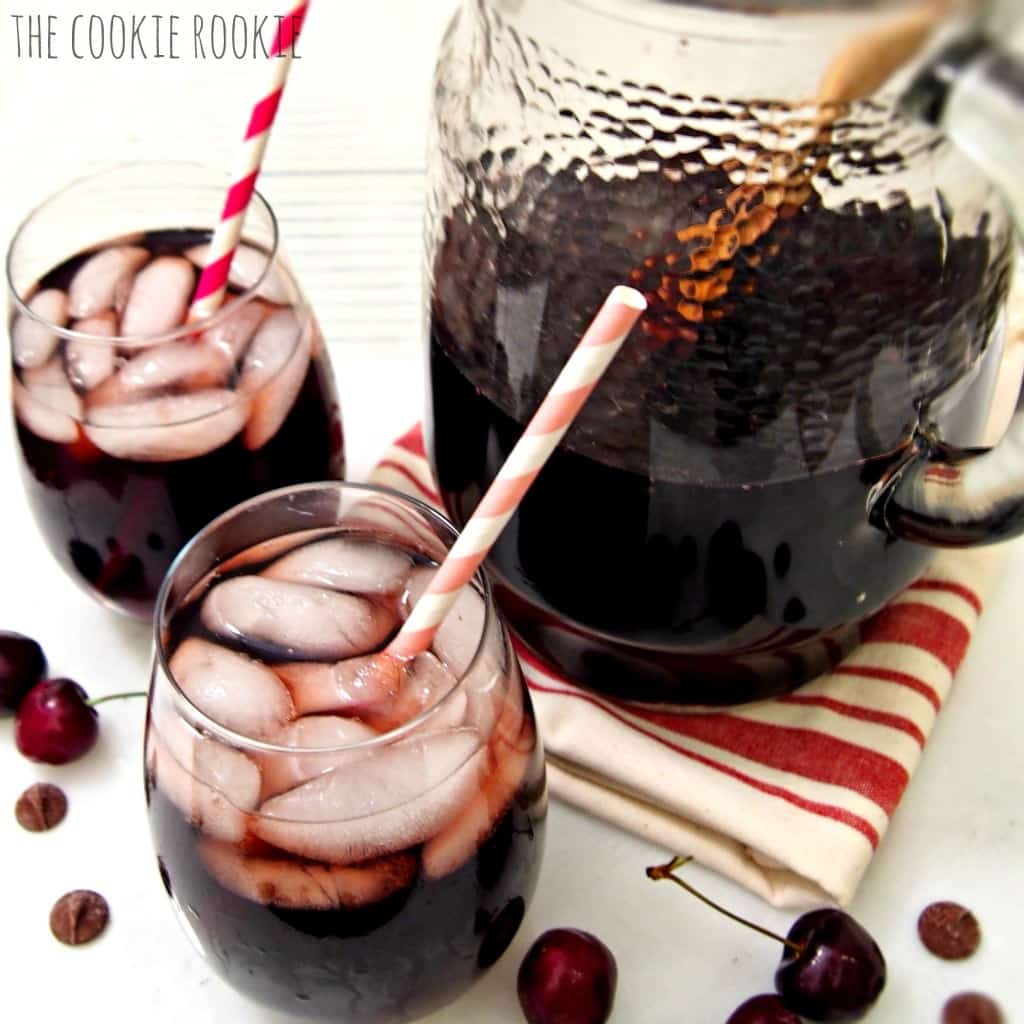 VALENTINES WHITE CHOCOLATE BARK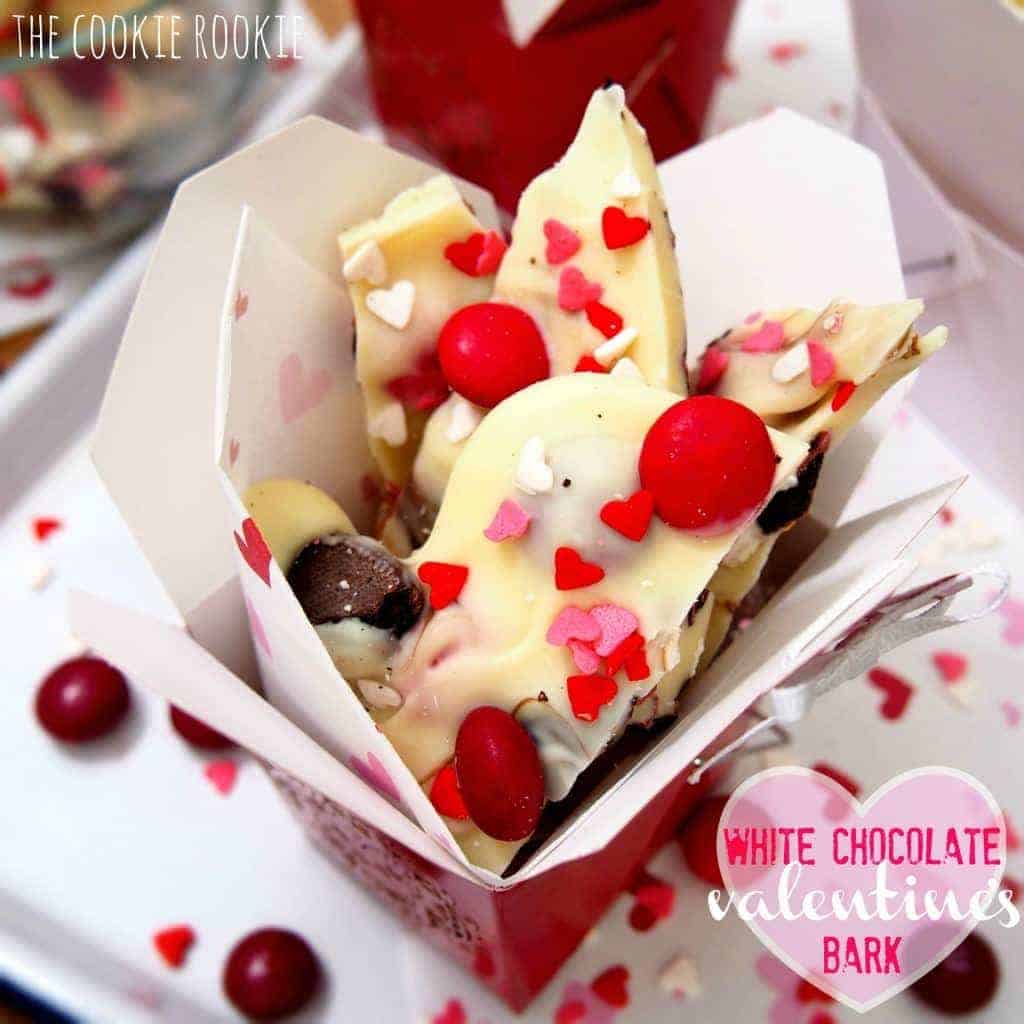 Fun Valentine's Day cocktails from my friends:
Strawberry Chantilly Cocktail, from In Katrina's Kitchen.
Strawberry Gin Fizz from All Roads Lead to the Kitchen.

JOIN OUR MAILING LIST
TO GET COOKING!
Subscibe to recieve all the latest, greatest, and EASIEST recipes sent straight to your email inbox. If we post something yummy, you'll be the first to know.