This post is brought to you by Imagine® Organic Culinary Simmer Sauces. Thanks for supporting the brands that help support The Cookie Rookie!
Delicious and easy Beef and Vegetable Skillet is the perfect comfort food for fall.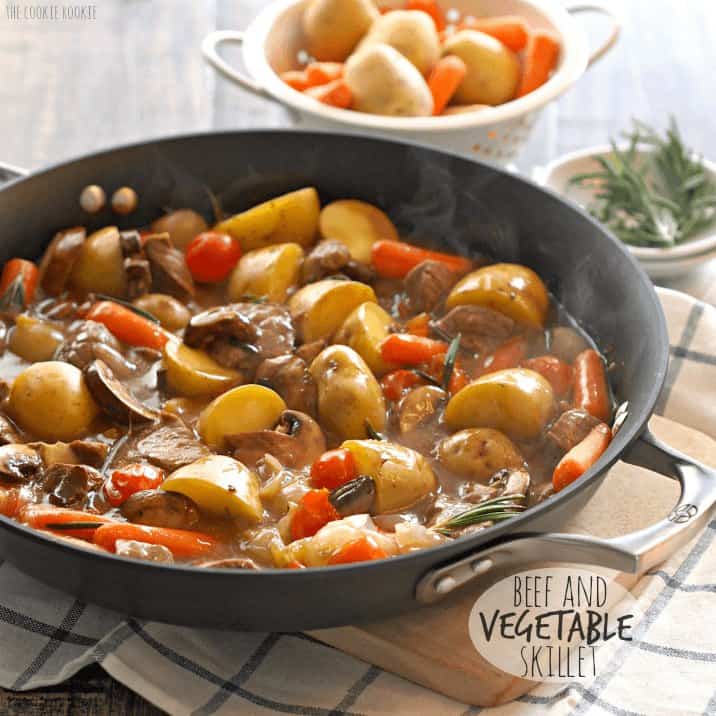 It's Fall. And that means it's time for comfort food. We are piling on the sweaters and scarfs, pulling up the boots, and craving delicious, hot, (EASY) comfort food.
Beef and Vegetable Skillet!
Speak to me.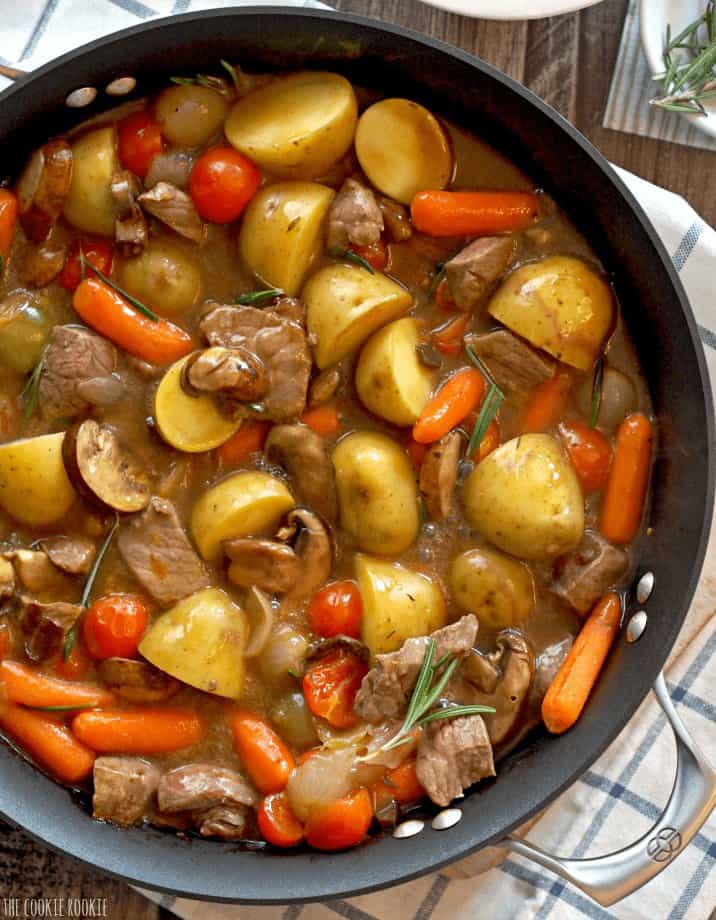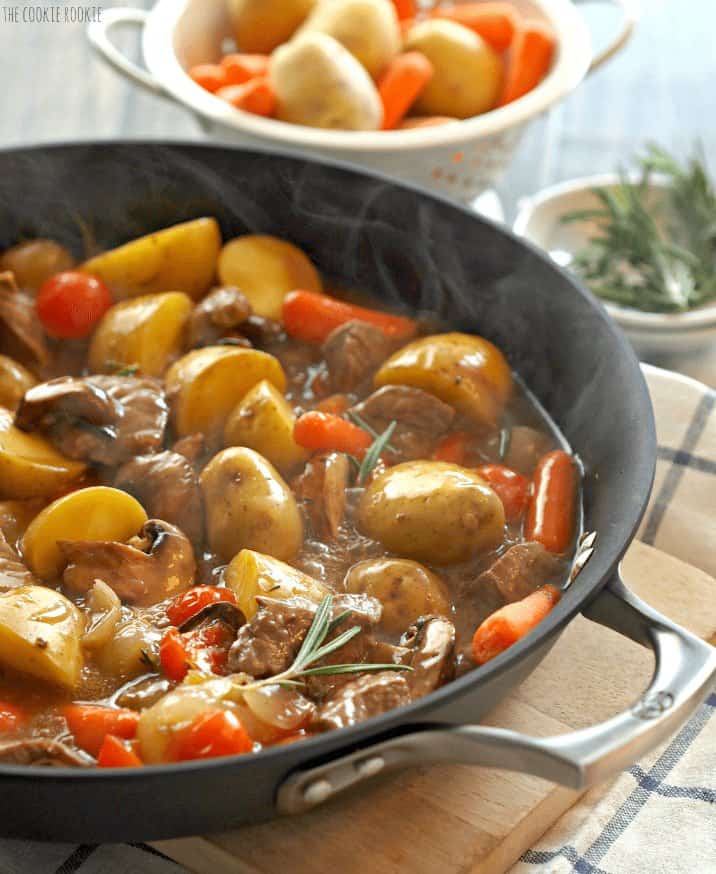 Doesn't the steam coming off this beauty just make you want to cozy up and watch the final season of Sons of Anarchy?? Oh, just me? It's clear I'm eating this on a Tuesday night. Typing this while my main man Jax is on my DVR. I digress. This delicious skillet can be yours in just about 30 minutes. Interested? I know you are. Or I know you should be! So delicious. SO perfect for Fall. Comfort food at its best!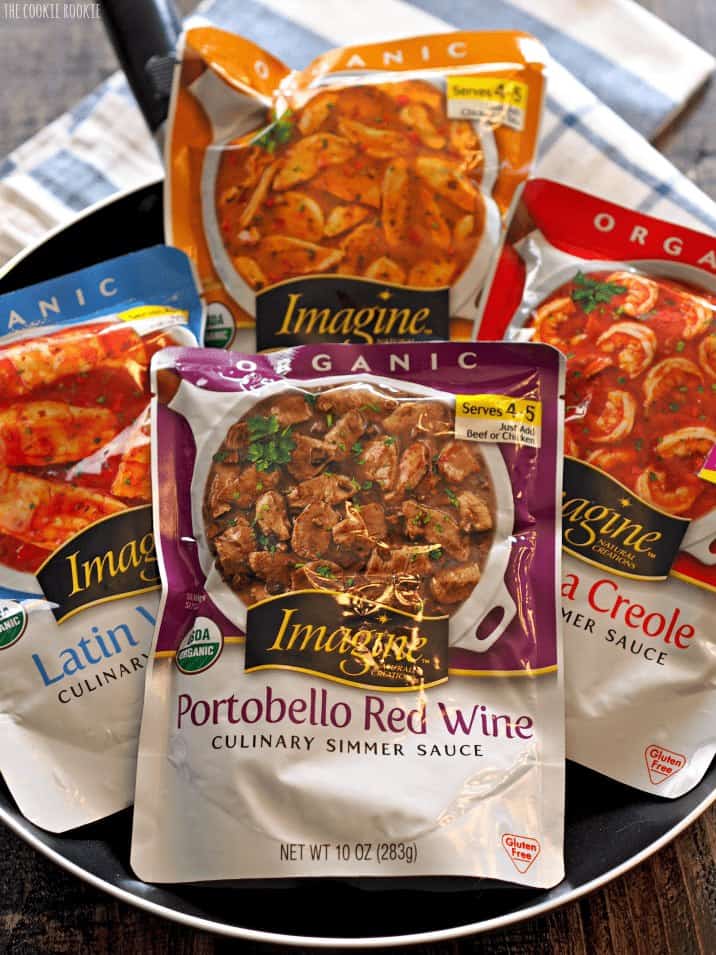 Weeks like this week call for easy comfort food. (I don't have time to slave in the kitchen. My ROYALS are in the World Series!) Enter Imagine® Organic Culinary Simmer Sauces. Add your meat (or in our case your meat and veggies), simmer, and serve. It's that simple. They're organic, vegetarian (not after I'm done with them!), and have zero preservatives or artificial ingredients. Quick and convenient gourmet meal right at your fingertips. Each pouch feeds 4-5 and is ready in minutes. Um…yeah. Right up my alley. For this recipe I used the Portobello Red Wine Simmer Sauce. Perfection! Perfect for my quick comfort food fix.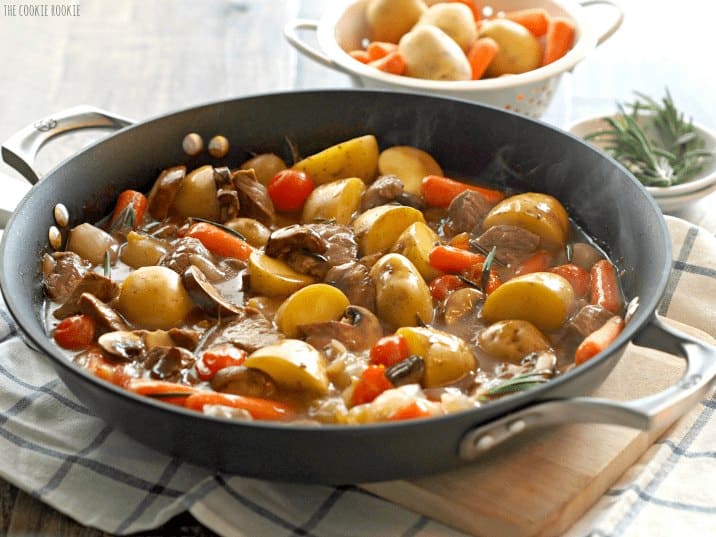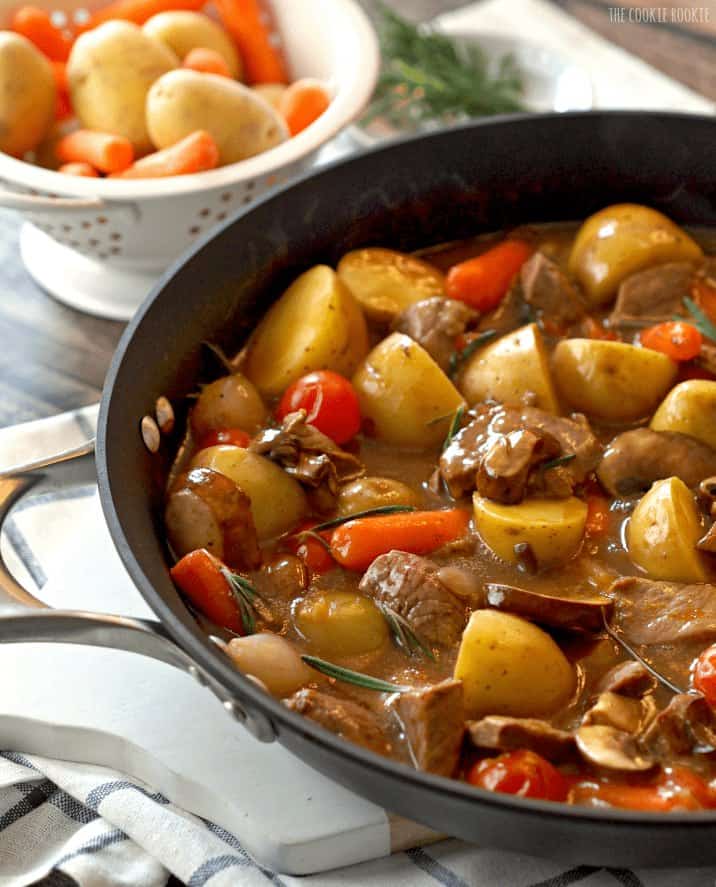 You guys know I love a good giveaway, So head over to Imagine® Organic Culinary Simmer Sauces to check out their "Pan with a Plan" Sweepstakes going on NOW! Every week from now through November, they will be awarding 8 of their Prize Packs. You'll get to sample all 4 flavors of simmer sauce, a $25 gift card, and a new skillet!! Dinner will be ready in no time! GO! It's free. And delicious.
Enjoy!
This is a sponsored post written by me on behalf of Imagine® Organic Culinary Simmer Sauces. All opinions are 100% mine.