Delicious and easy Beef and Vegetable Skillet is the perfect comfort food for fall.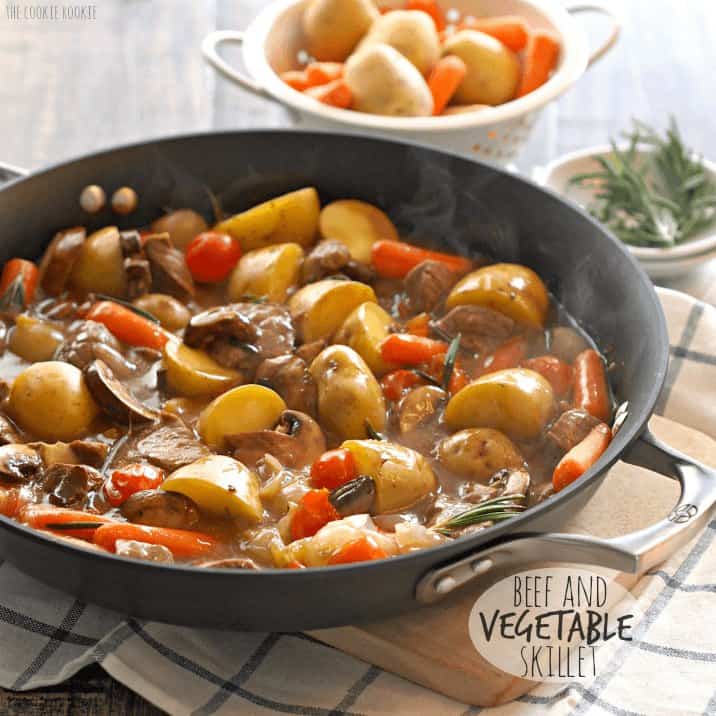 It's Fall. And that means it's time for comfort food. We are piling on the sweaters and scarfs, pulling up the boots, and craving delicious, hot, (EASY) comfort food.
Beef and Vegetable Skillet!
Speak to me.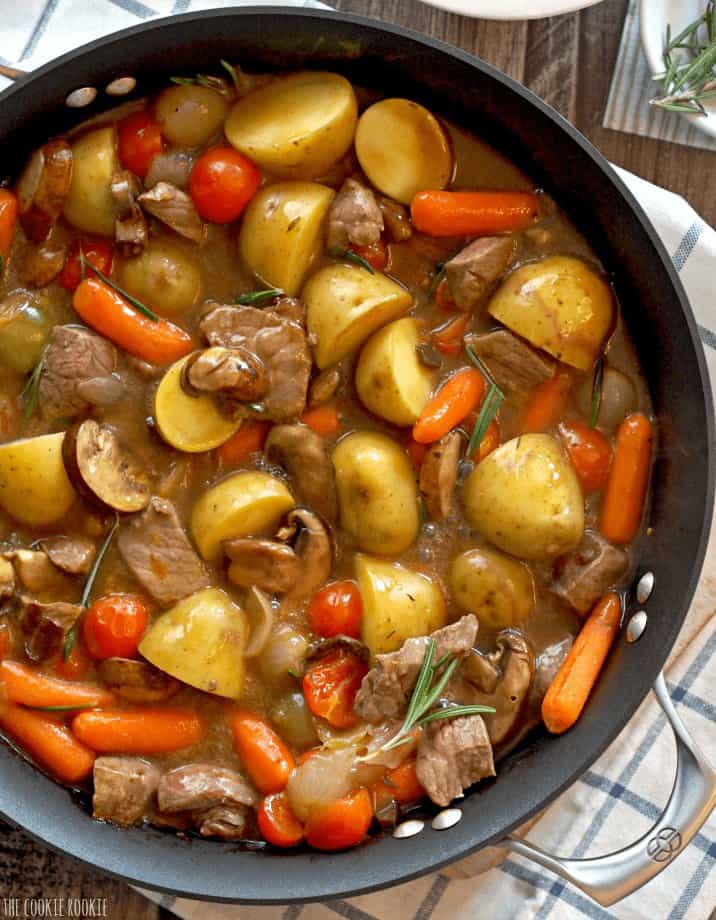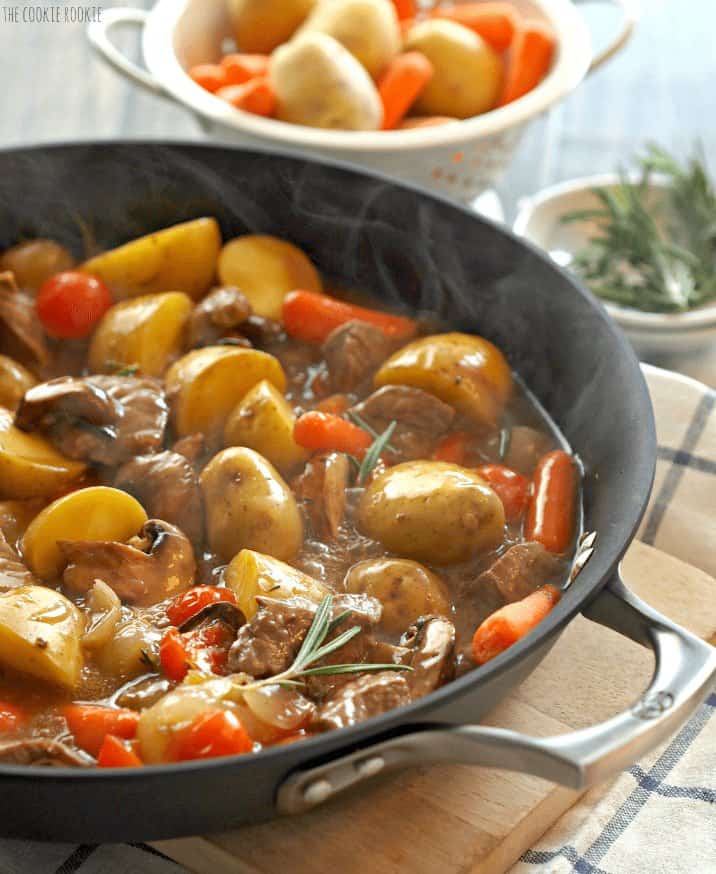 Doesn't the steam coming off this beauty just make you want to cozy up and watch the final season of Sons of Anarchy?? Oh, just me? It's clear I'm eating this on a Tuesday night. Typing this while my main man Jax is on my DVR. I digress. This delicious skillet can be yours in just about 30 minutes. Interested? I know you are. Or I know you should be! So delicious. SO perfect for Fall. Comfort food at its best!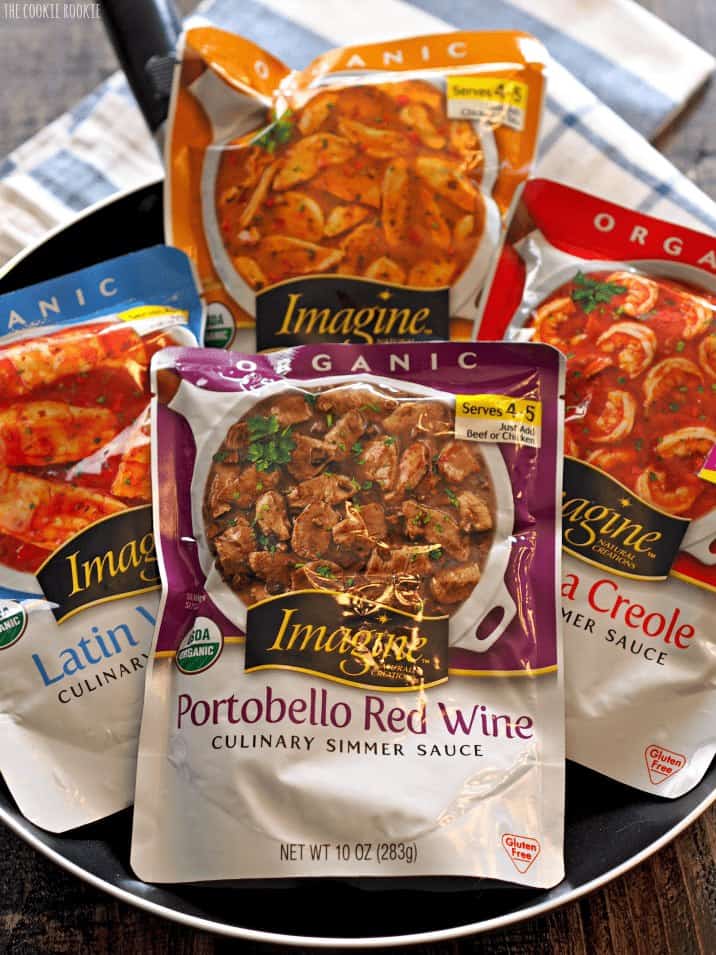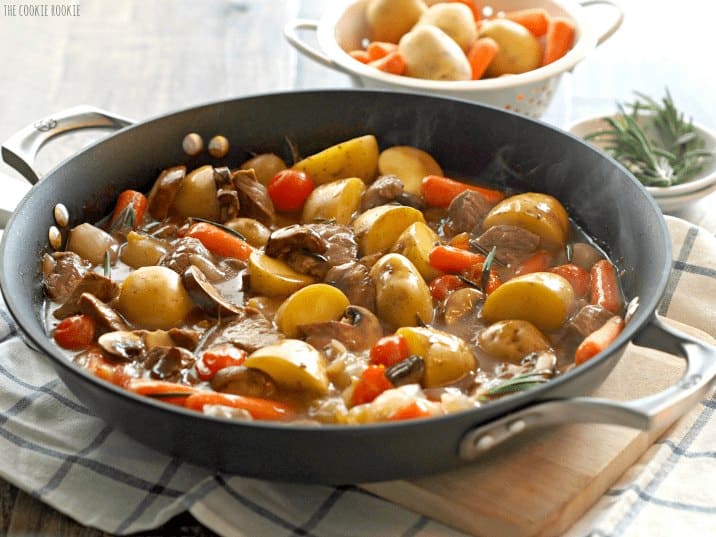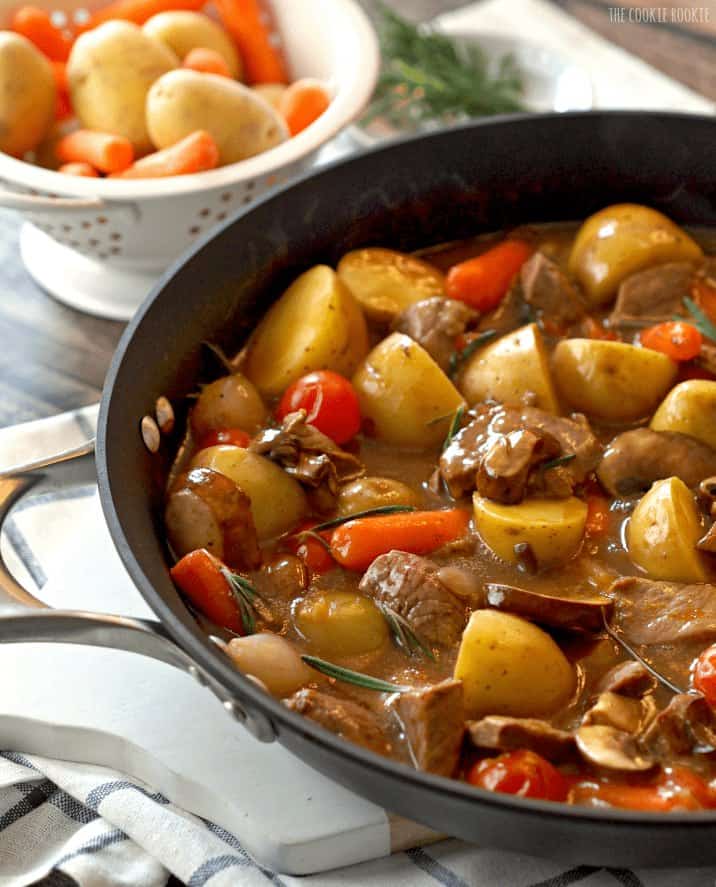 Enjoy!