Nutella French Toast is the perfect way to start any day! This baked french toast casserole is topped with everyone's favorite chocolate hazelnut spread and topped with lots of fresh berries for a fruity twist.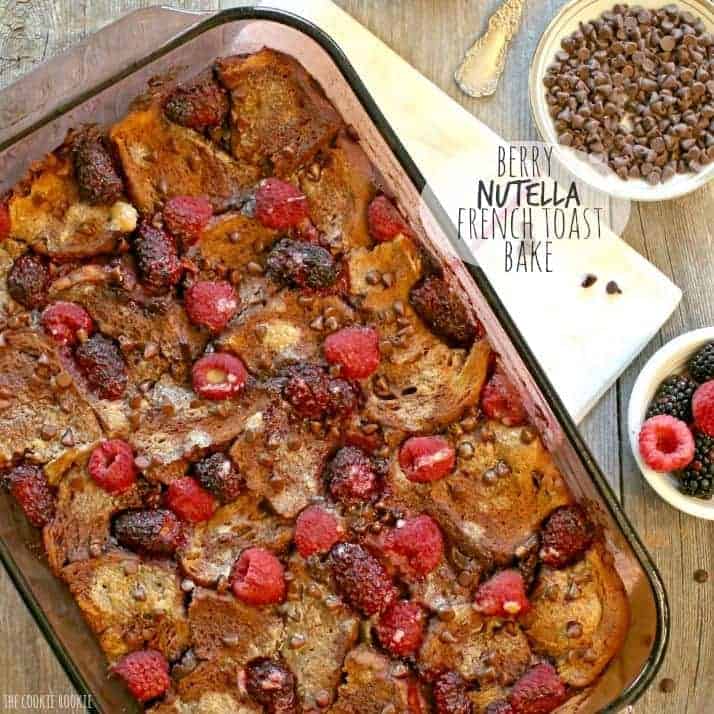 Whether you're making a special breakfast for the holidays, serving up a nice brunch, or just treating your family to the most delicious breakfast ever, this Berry Nutella French Toast Bake will be perfect for the occasion!
Why You'll Love this Nutella French Toast
Nutella! – Need I say more? French toast slathered in this stuff will make everyone happy.
Make Ahead – You can prepare and assemble this recipe the night before so that it's ready to bake in the morning. It definitely makes mornings easier!
Feed the Family – This recipe makes enough to serve the whole family, even if you have big one. This is also makes it a great option for holiday brunch when you have a lot of guests to feed.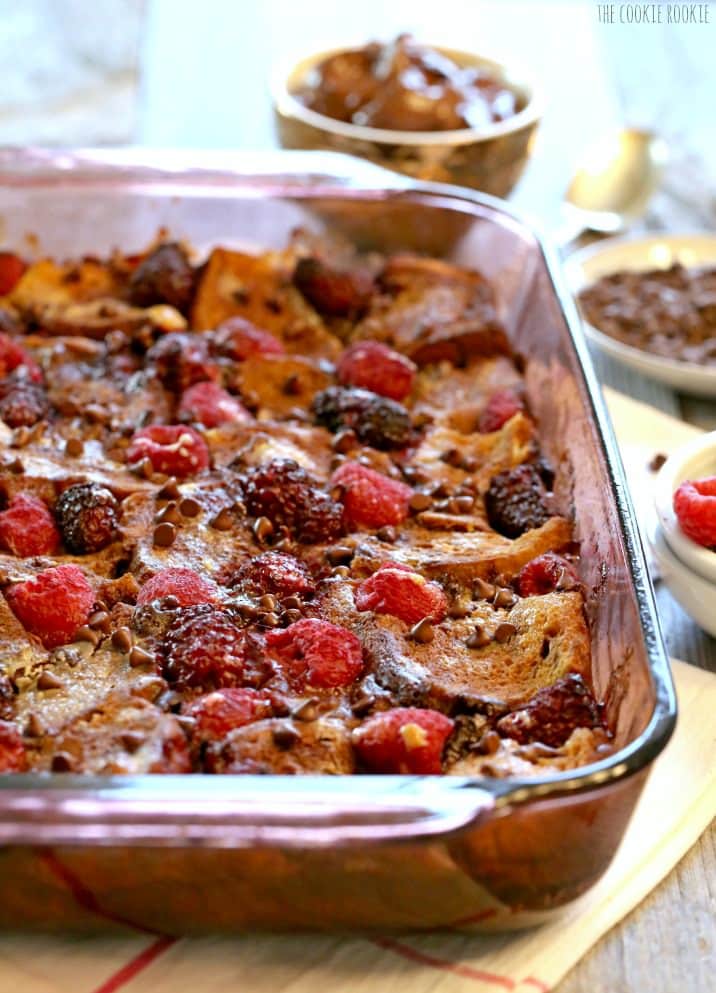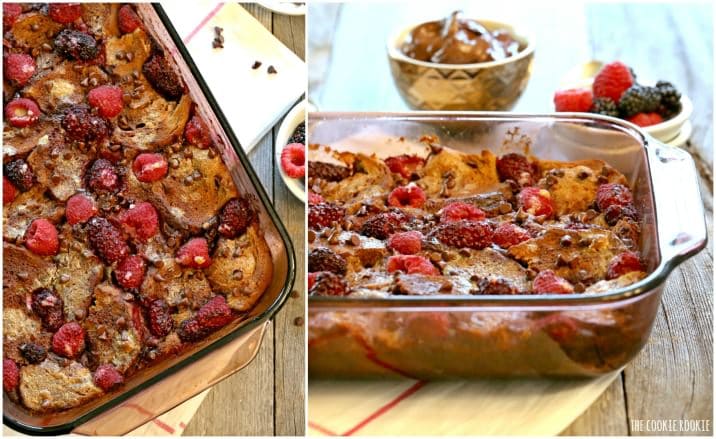 Ingredients List
Bread – I used a french bread and cut it into thick slices. You can use other types of bread, but I recommend getting a good fresh-baked loaf rather than regular sandwich bread for the best results.
Egg Whites – I used All Whites but you can also use regular eggs and separate the yolks out from the whites.
Skim Milk
Sugar
Nutella – This is the star of the french toast bake!
Heavy Cream
Berries – I used fresh raspberries and blackberries. You could substitute strawberries and/or blueberries. You could also use frozen berries if you don't have fresh.
Mini Chocolate Chips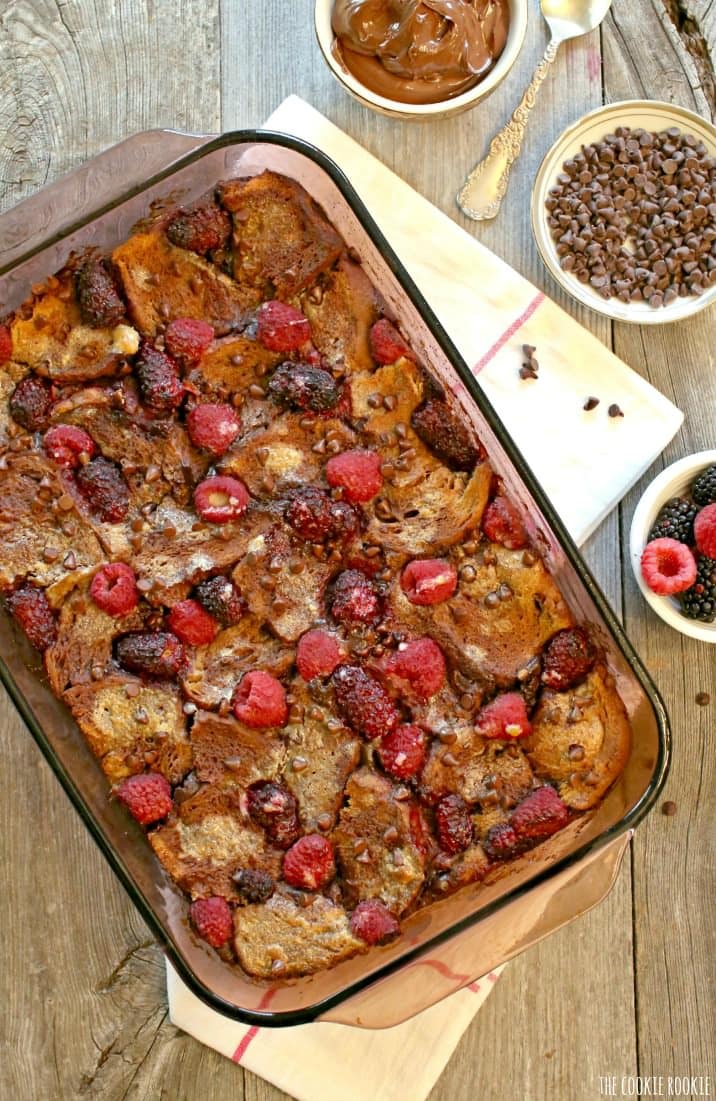 How to Make Berry Nutella French Toast
Check the recipe card below for the full detailed instructions. Here is a quick overview of the recipe.
Prep – Arrange bread in a baking dish and pour the milk/egg/nutella mixture over the bread. Then place berries and chocolate chips on top.
Refrigerate – Cover the baking dish and refrigerate for 6-8 hours, or overnight.
Bake – Bake french toast uncovered at 350°F for 50-55 minutes.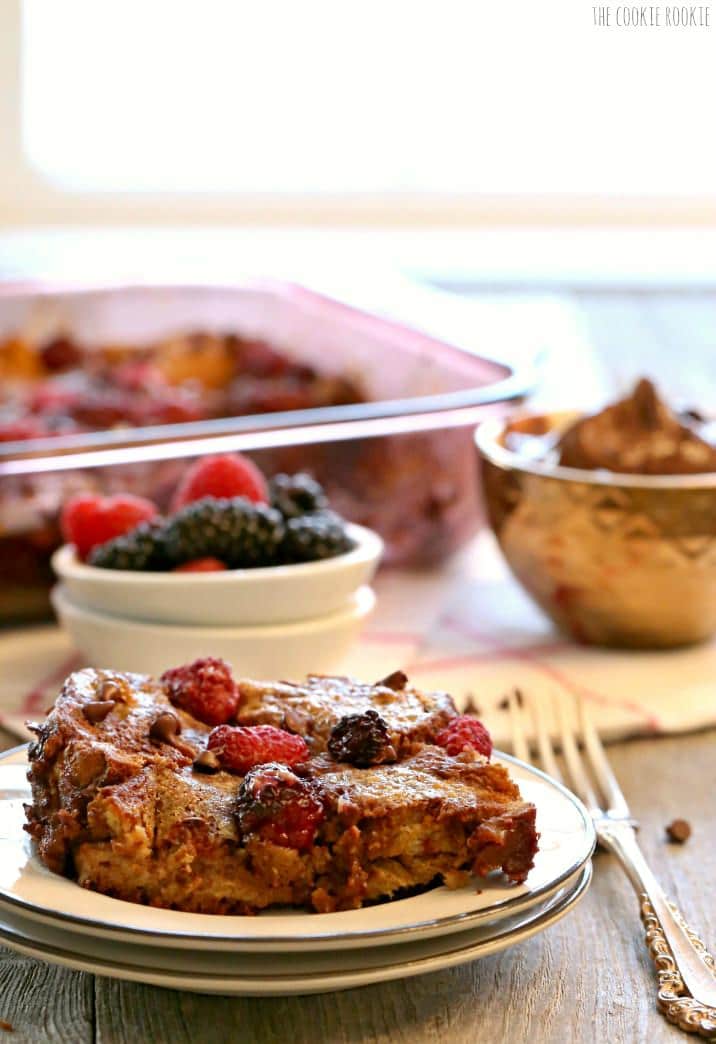 Make Breakfast Ahead of Time
One of my favorite parts of this recipe is that you get to do most of the work the night before, instead of trying to make a delicious breakfast while you're still half-asleep!
By preparing the nutella french toast and then refrigerating it overnight, the bread has time to soak up the milk/egg/nutella mixture. It fills the whole dish with so much flavor.
You don't necessarily have to let it sit all night, but I do recommend 6-8 hours. So if you're going to eat it for breakfast, overnight is best. But you could also make breakfast for dinner, which is one of my favorite treats.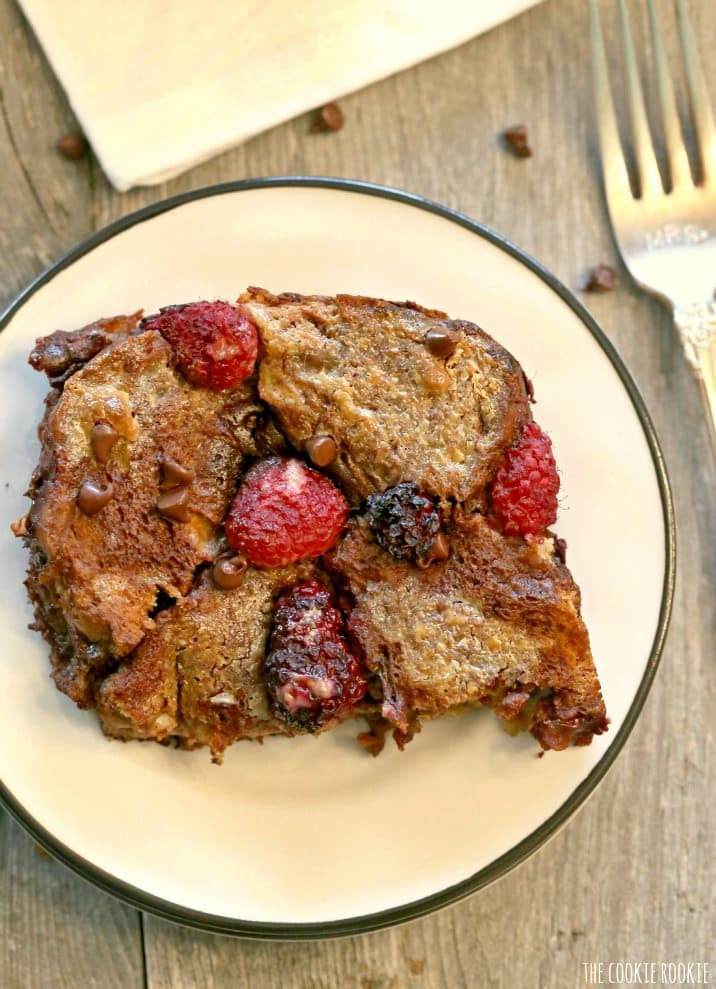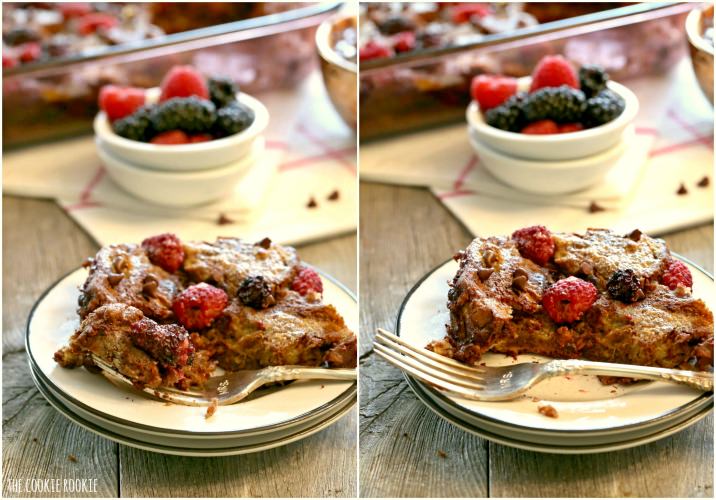 Recipe Tips for This Nutella French Toast
Give the french toast bake a full 6-8 hours in the refrigerator.
Take the french toast out of the refrigerator 30 minutes before baking.
Let it rest 10 minutes before serving.
Top with cool whip/whipped cream!
If you have leftovers, cover the dish and keep it in the refrigerator. Reheat it again in the oven next time you eat it.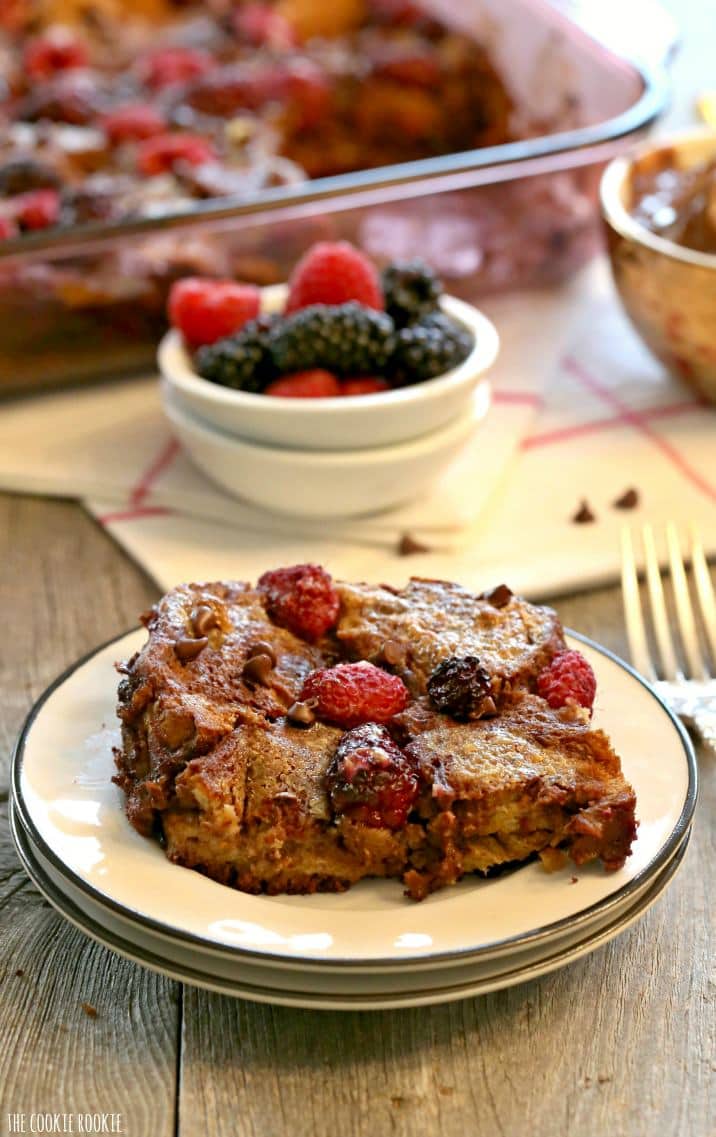 I just know everyone is going to LOVE this Berry Nutella French Toast Bake. Easy, delicious, and enough to feed a big family. Enjoy!
Be sure to try these other delicious breakfast and brunch recipes: