Triple Berry Wine Slush is the ultimate way to cheers to a great (or hard) day. Unwind after a long day (or after a great day!) with this EASY Triple Berry Wine Slush! Frozen Sangria for the win!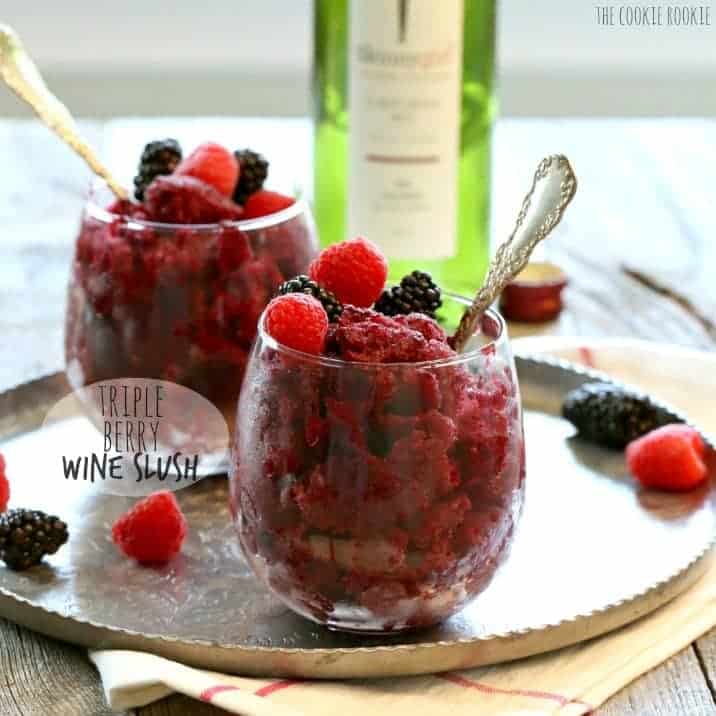 Triple Berry Wine Slush
One of my very favorite cocktails from before I even tasted alcohol was Orange Bourbon Slush.  My grandma would make it every Christmas, and as a kid I couldn't wait to turn 21 to give it a try! I still love how it tastes, but it's reserved for the holidays.  It just tastes like Christmas and like home.
To get me through the rest of the year, I love to make Sangria Slush, or Triple Berry Wine Slush if you want to sound extra classy!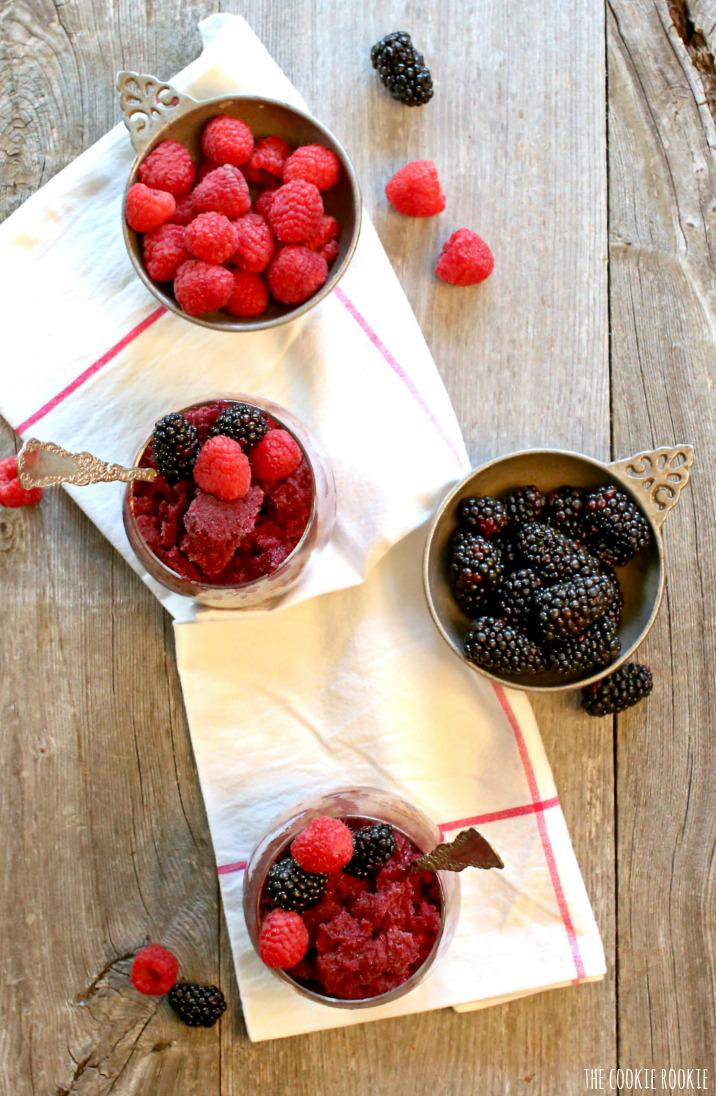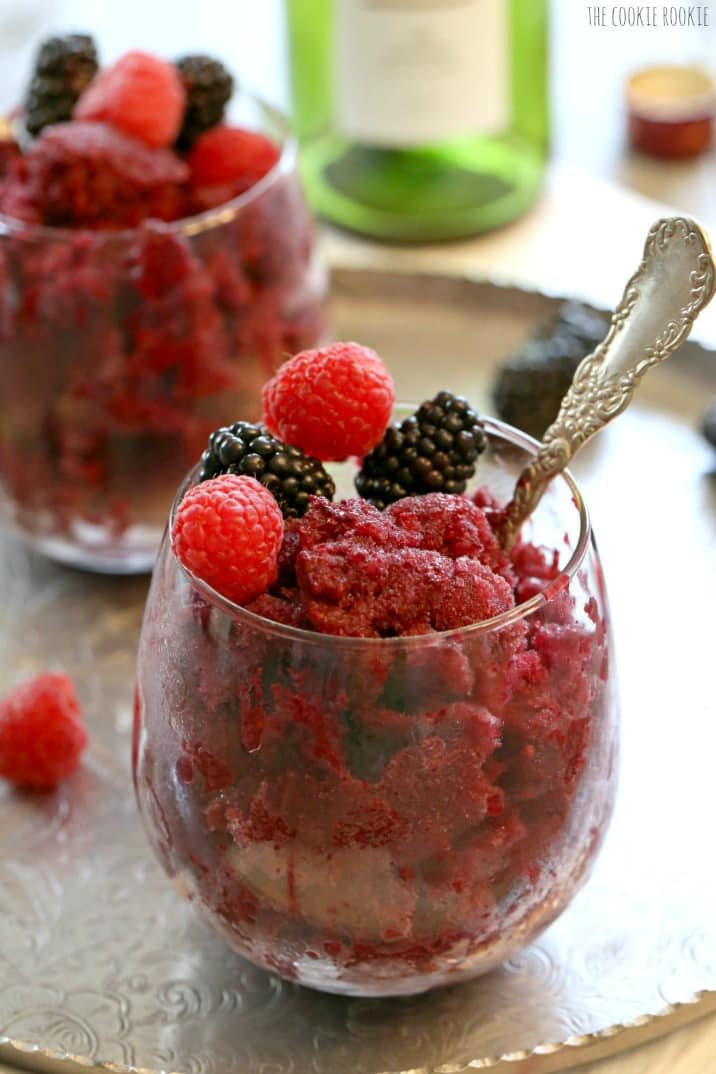 There's nothing better than knowing I have some of this goodness in the freezer waiting for me.  Better than ice cream, because it's wine.  Duh.  The perfect sweet treat to end long days, or celebrate great days.  Basically the perfect sweet treat for any day! It's made with grapes and berries.  It's healthy (girl math…just go with it).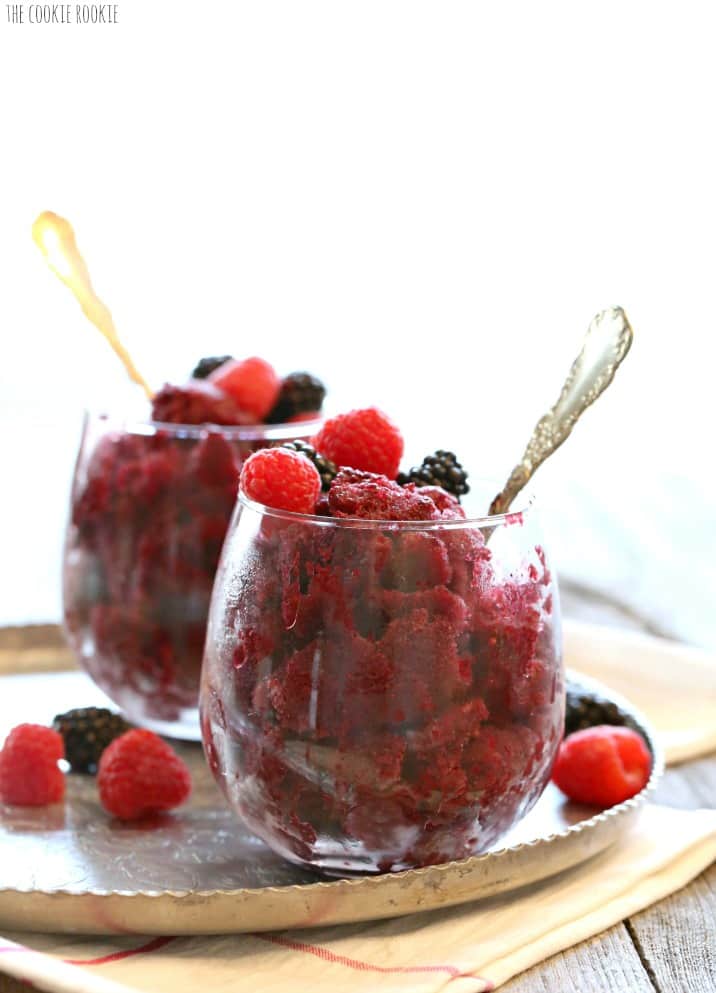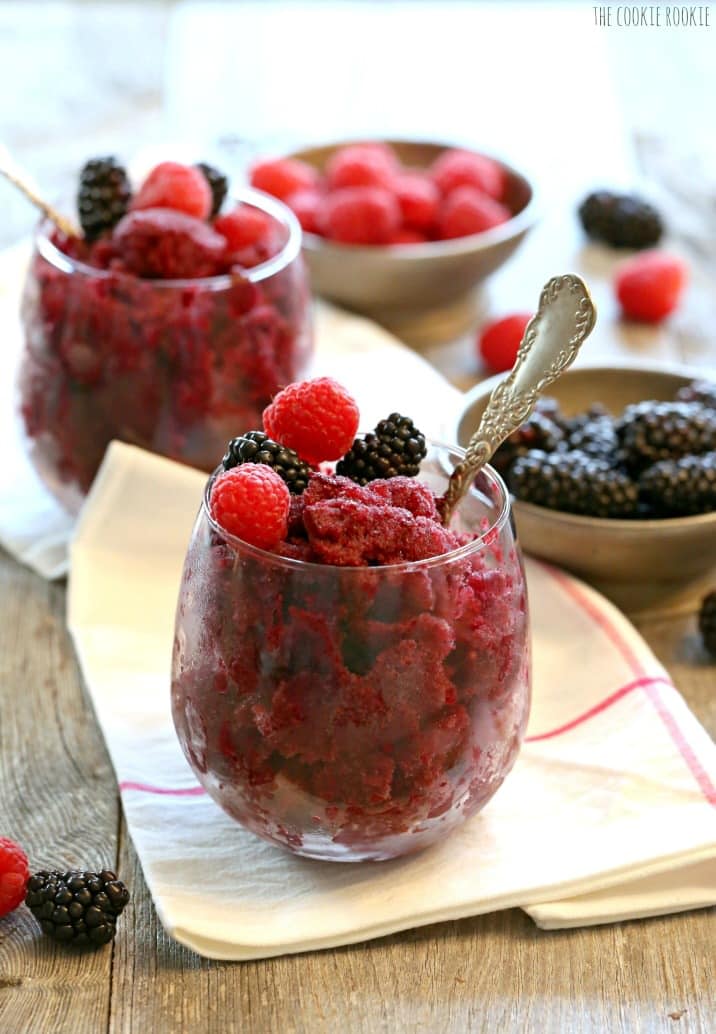 I think this drink would make my grandma proud.  Maybe she would like to enjoy some on every day other than Christmas.  That's the only day this treat isn't perfect.  We will save the Bourbon slush for Christmas.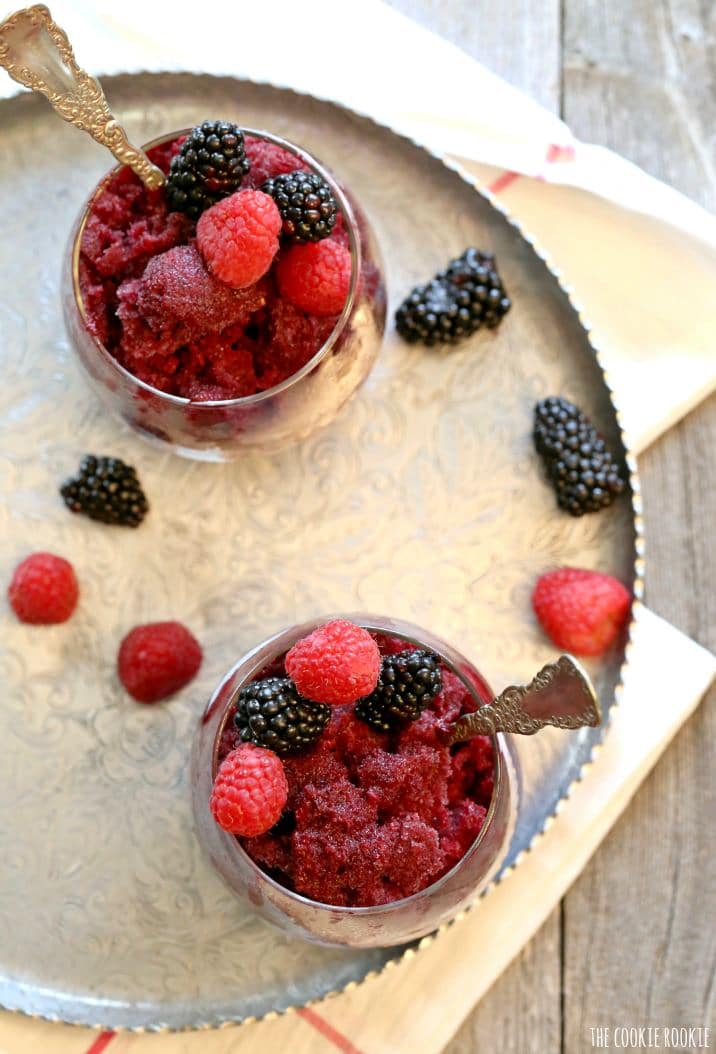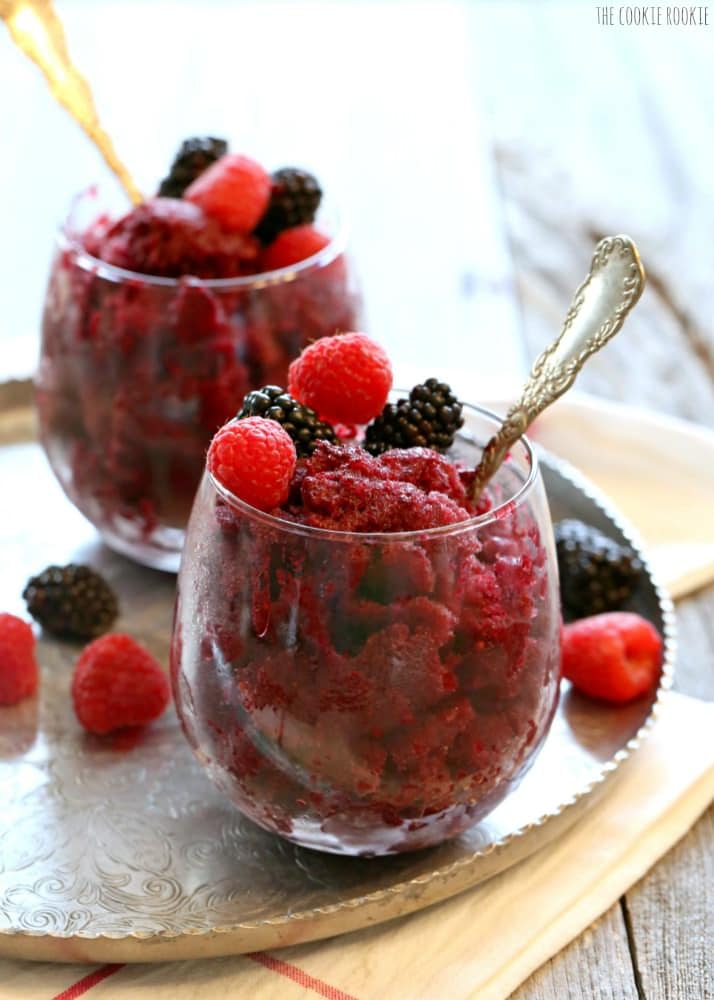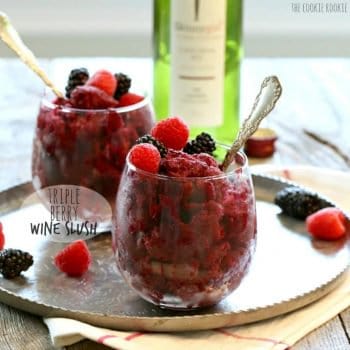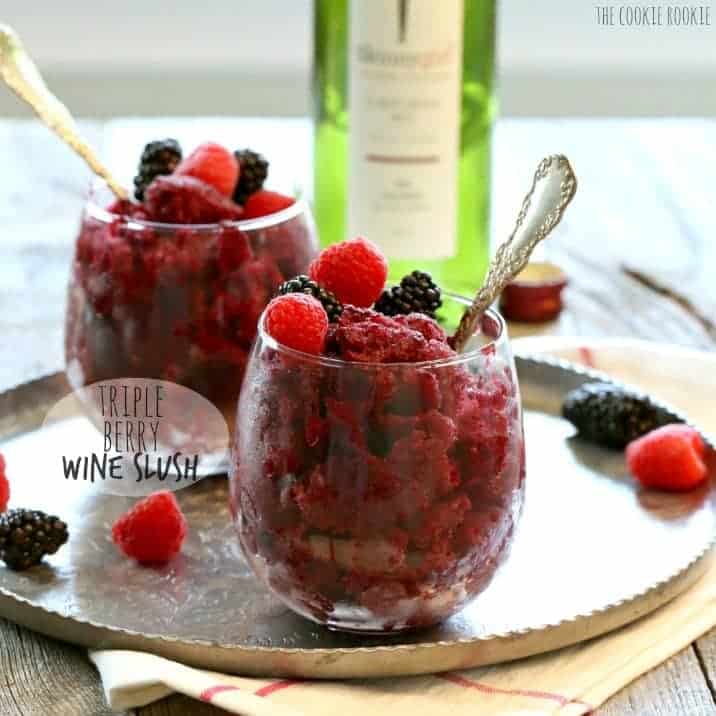 Triple Berry Wine Slush
Quick and easy Triple Berry Wine Slush is the perfect way to end any day!
Ingredients
2 12

ounce

bags frozen mixed fruit

I used mixed berries with raspberries, blackberries, and blueberries

1 750

mL

bottle of your favorite red wine

I used a sweet table red wine

2

cups

ginger ale

2

tablespoons

sugar optional
Instructions
Place all of the ingredients in a large blender (or make in half batches in a smaller blender)

Blend until well combined

Pour mixture into a large freezer friendly container and freeze for at least 6 hours

Take out of freezer and break up with an ice pick of fork. Spoon into wine glasses and enjoy!
Nutrition Facts
Triple Berry Wine Slush
Amount Per Serving
Calories 33
% Daily Value*
Sodium 6mg 0%
Total Carbohydrates 8g 3%
* Percent Daily Values are based on a 2000 calorie diet.