I've been wanting to whip up a recipe for Blackberry Mousse for a long time, and I'm so glad that I did! Delicious and fresh, a great breakfast or dessert for any day!
I had to try this a couple times to get it right, and I think I've found the perfect combination. I love the light and fluffy texture, and the berry flavor really shines through. I used only blackberries in the mousse and topped with raspberries, making a great pairing. If you want the mousse to be a bit more tart, you could do half raspberries, half blackberries in the mousse. Both ways are great!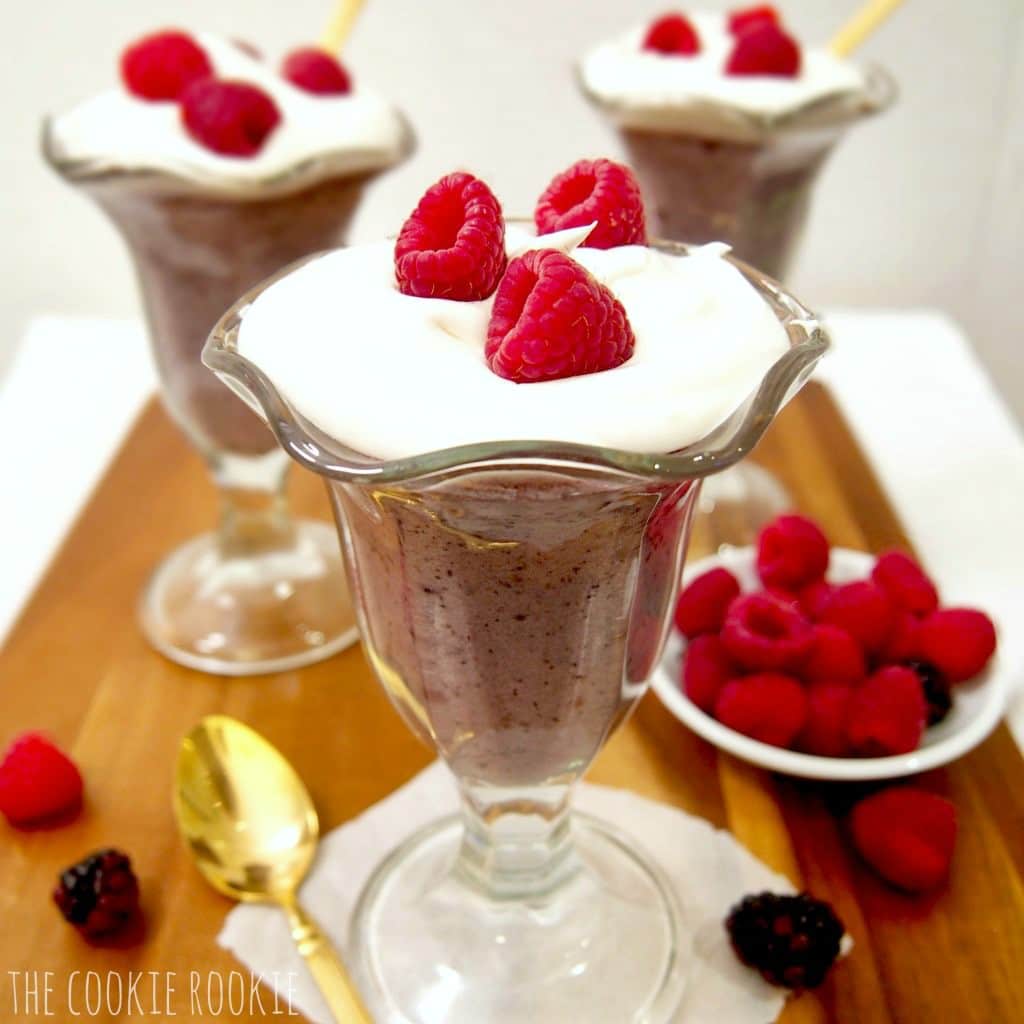 I posted the full recipe over on My Cooking Spot, so be sure to check it out! This is the perfect sweet treat, and I can't wait to try other combinations!
Its hard to stop at just one. So tasty! Enjoy!
Click HERE to see the full post on My Cooking Spot.
CHECK OUT OTHER CONTRIBUTING POSTS FOR MYCOOKINGSPOT: