I'm so excited to bring you another installment of The Rookie Housewife Cooking Series!! Meg from The Housewife in Training Files and I take turns picking ingredients, and then coming up with recipes using the specific ingredients.  Last month we picked sweet potatoes, and it was so fun to see the difference in our recipes! You can check out the sweet potato post HERE.  This month we chose blueberries and honey…and the possibilities were endless.  I can't wait to try her Blueberry & Honey Cream Croissants!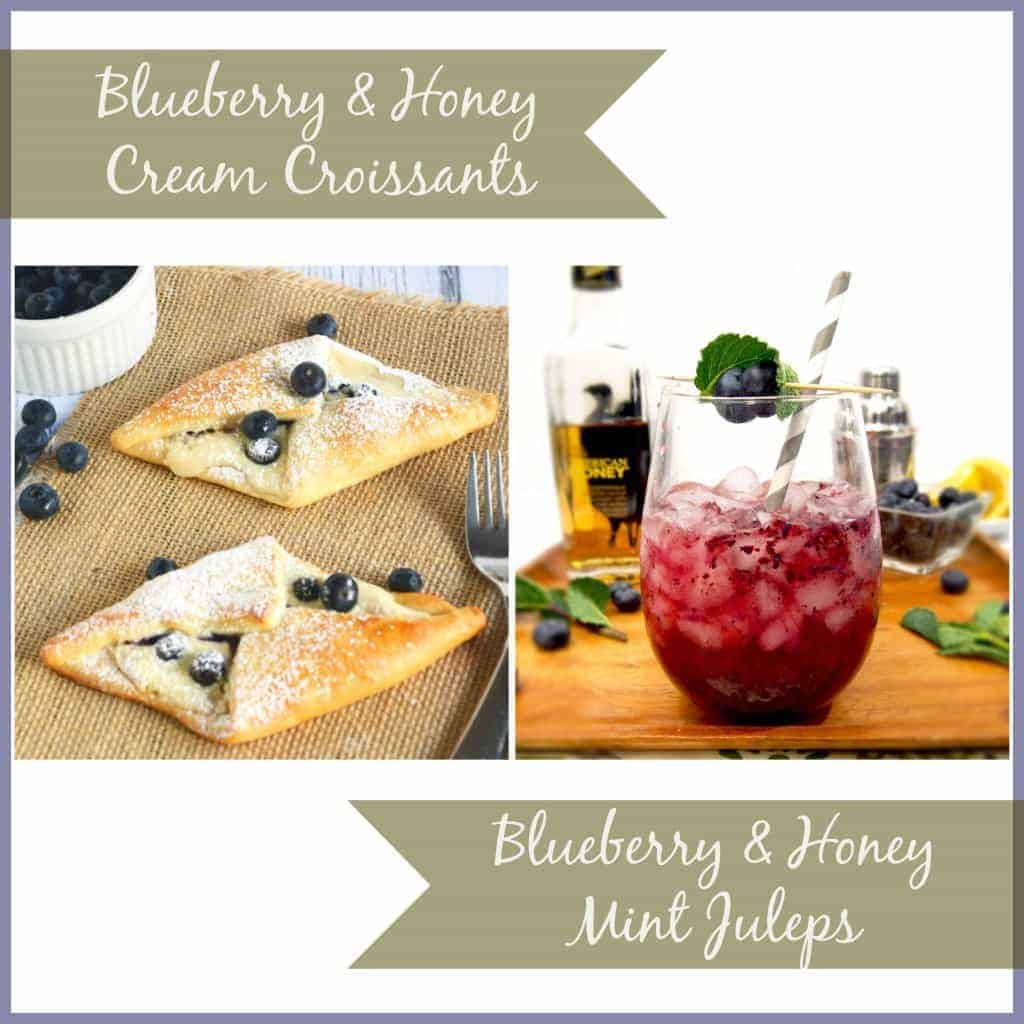 I cannot wait for the Kentucky Derby this year, because I finally made my first Mint Julep!  This Blueberry & Honey Mint Julep is such a fun and fresh twist on an old classic.  I have to admit, I have never been a whiskey fan.  I don't like a strong alcohol taste.  But that Wild Turkey American Honey is GOOD!
I made a blueberry and honey puree and it just tasted so delicious with the mint simple syrup and honey whiskey.  Fresh and fruity, just like all the best cocktails!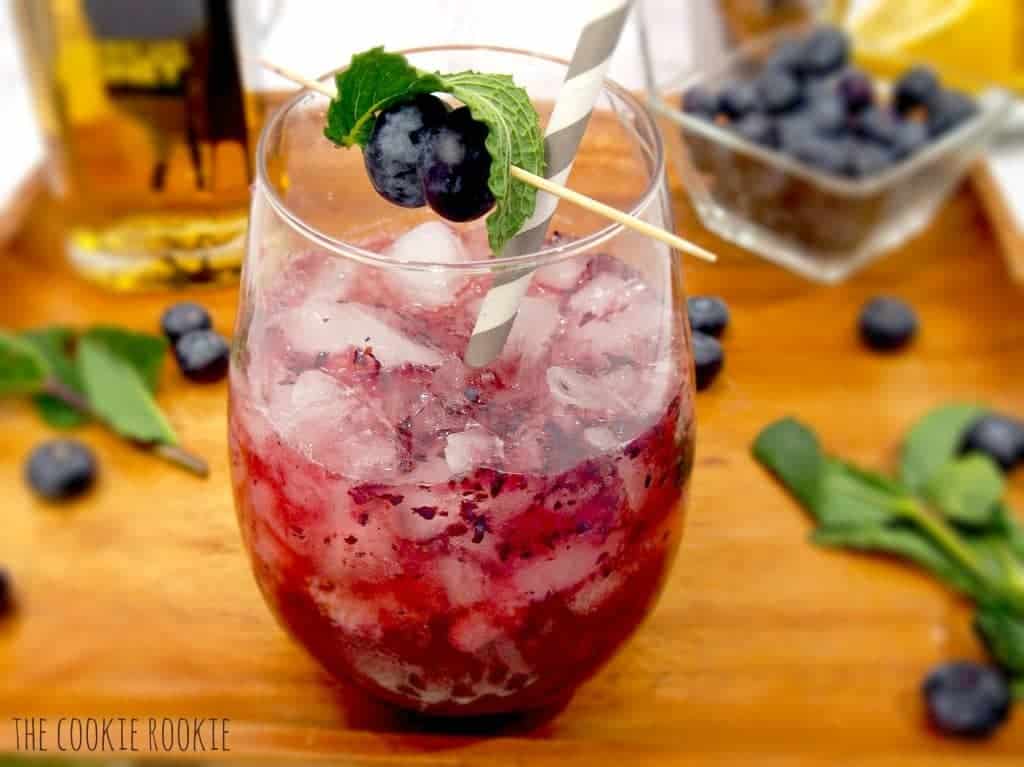 I adapted this recipe from a fun blog I found via pinterest.  She even includes a how-to video.  Check out the original recipe HERE.  I absolutely loved the way the puree worked in the drink, I am already thinking about how I can do a similar process with drinks in the future.  This was also my first time making a flavored simple syrup…and it was so…SIMPLE! Ha. So easy and quick, and such a perfect addition to the drink.  I love love love mint!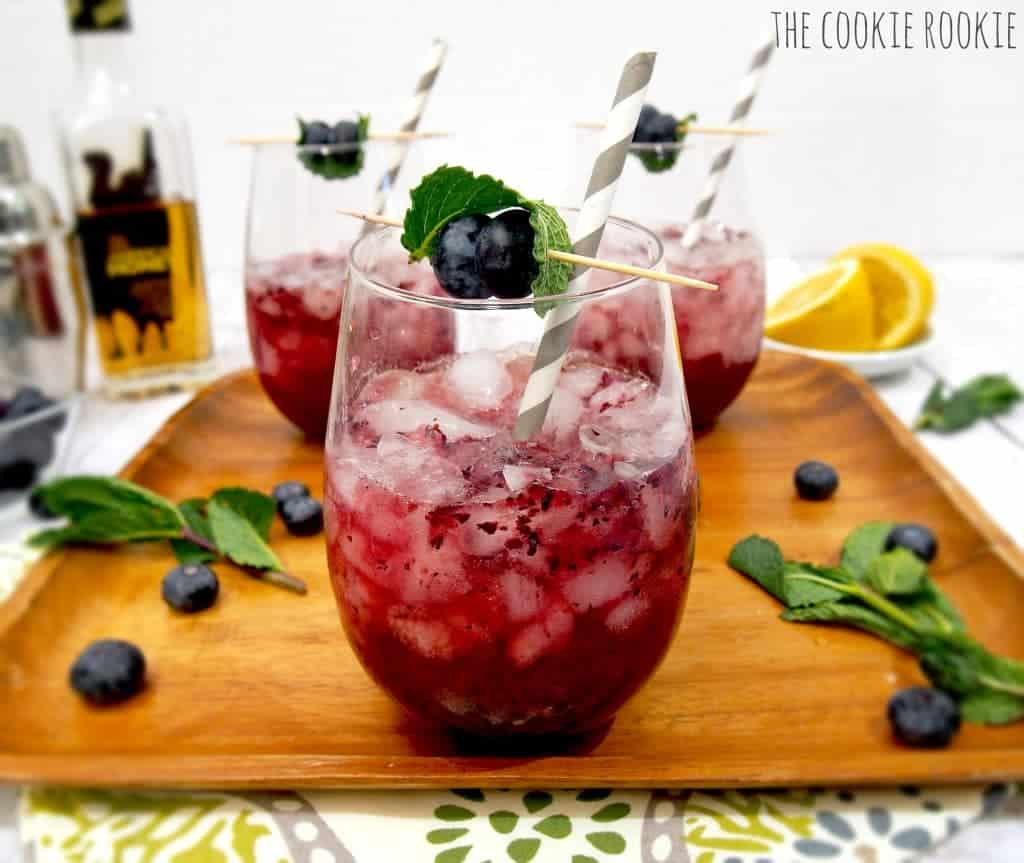 After you have a couple of these bad boys for the Kentucky Derby, you're going to want to wake up to a delicious homemade breakfast, right? How 'bout Meg's Blueberry & Honey Cream Croissants.  I mean…yum.  They look fabulous!!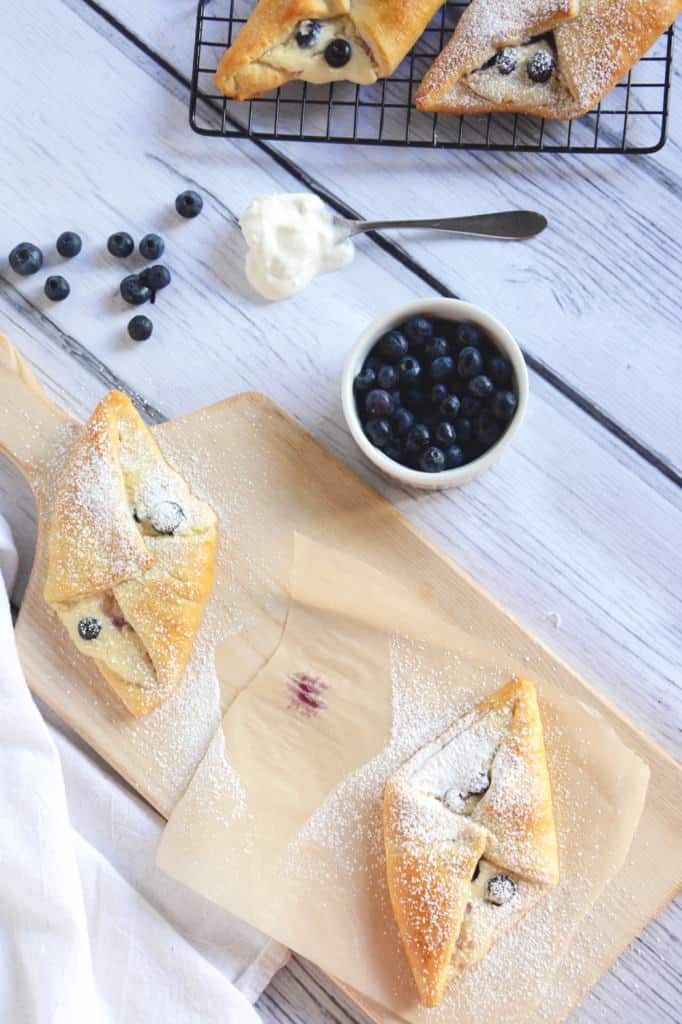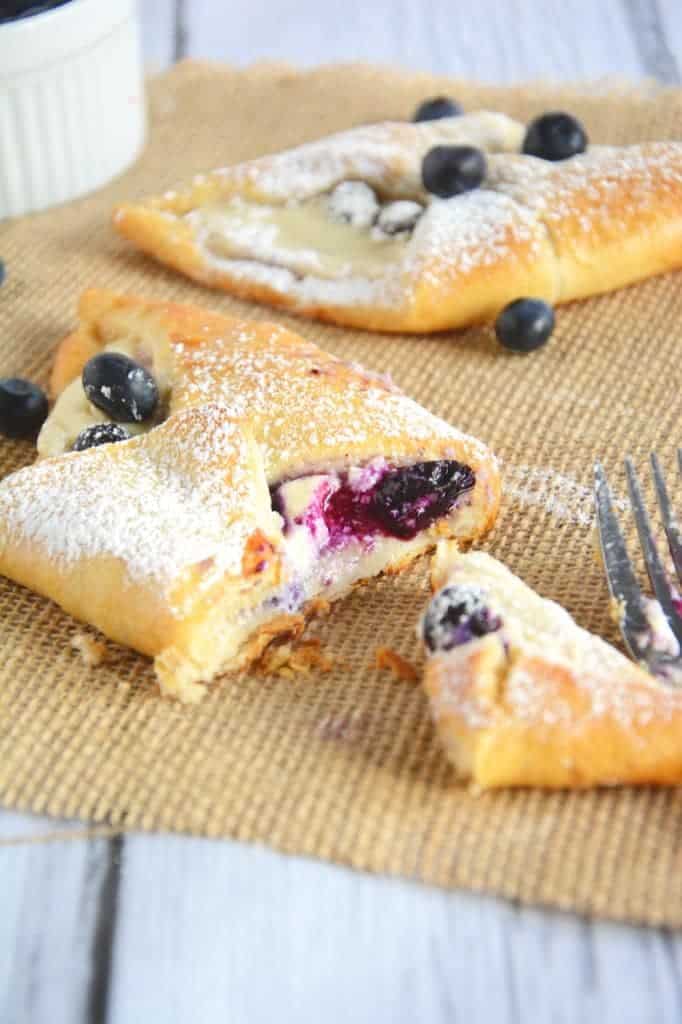 I seriously cannot wait to try those.  They look so warm and inviting.  They're almost begging me to be a morning person.  Almost.  Click HERE to see her awesome recipe! (And be sure to check out some of her other stuff.  She is SO creative and makes healthy versions of some of my favorite indulgent dishes!!)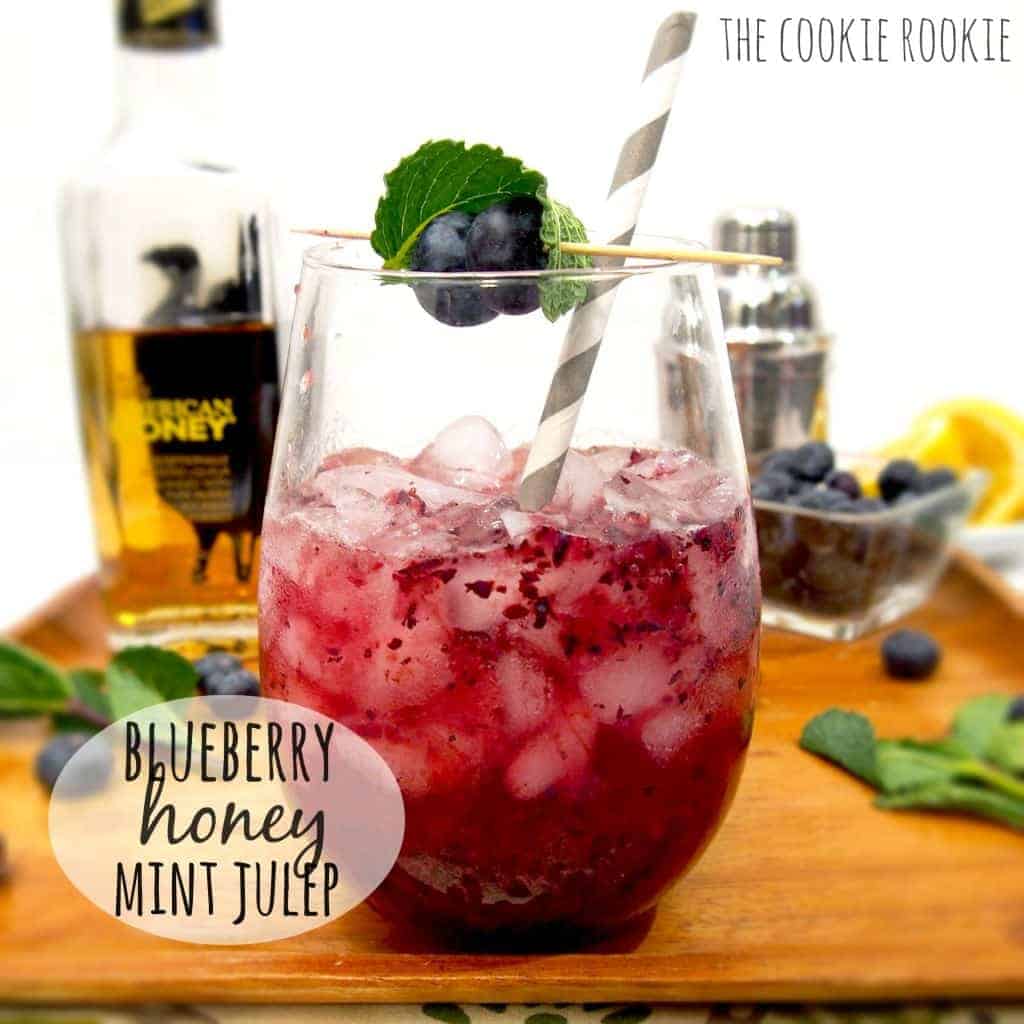 I hope you enjoyed the second installment of The Rookie Housewife Cooking Series! Feel free to leave suggestions for next month's ingredients in the comments section!! Cheers!

Blueberry Honey Mint Juleps
Blueberry Honey Mint Juleps, a fresh take on a classic favorite!! Kentucky Derby here we come!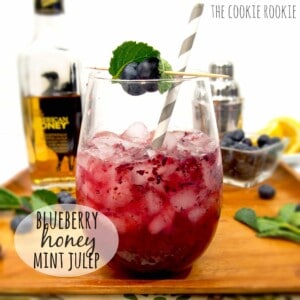 Ingredients
American Honey Whiskey
1 pint of blueberries (for puree)
2 tablespoons honey (for puree)
juice from 1/2 lemon (for puree)
1 cup sugar (for simple syrup)
1 cup water (for simple syrup)
1/4 cup fresh mint leaves (for simple syrup)
mint leaves for garnish
Instructions
In a small saucepan, bring the sugar and water to a boil.
Once boiling, take off of heat and stir in the mint leaves.
let sit for 30 minutes or until the syrup has reached your desired minty-ness :)
Strain the syrup and discard mint leaves (you can leave them in if you want them in the drink). This is your simple syrup.
In a food processor or blender, blend the blueberries, honey, and lemon juice until smooth. set aside. This is your puree.
In a shaker, combine equal parts whiskey and puree (I chose one shot of each, about 1.5 ounces) and about 2 shots of the simple syrup. if you prefer you drink stiffer, use more whiskey and less syrup.
Pour over ice.
Wear your best derby hat and enjoy!
7.8.1.2
2026
https://www.thecookierookie.com/blueberry-honey-mint-juleps/