This article will show you how to make perfectly boiled pasta. There are a few tricks to make sure you don't undercook or overcook your pasta. Both are equally disappointing when you just want that big bowl of spaghetti at the end of your day!
Susie here with another easy but effective trick of the trade. A lot of these tips are for 'beginners', but are good refreshers for anyone wanting to cook. Becky is always calling me and asking me how to cook pasta perfectly. Nothing is worse than sticky, undercooked, or overcooked pasta!
How to Cook Perfect Pasta:
Bring a large pot of salt (1/2-1 teas.) and water to a rolling boil…making sure to use enough water so the pasta won't stick together.
A rolling boil is when the boil continues even when stirring. Most of you know how to boil water, but I have included a picture of water which has reached the rolling boil stage:-)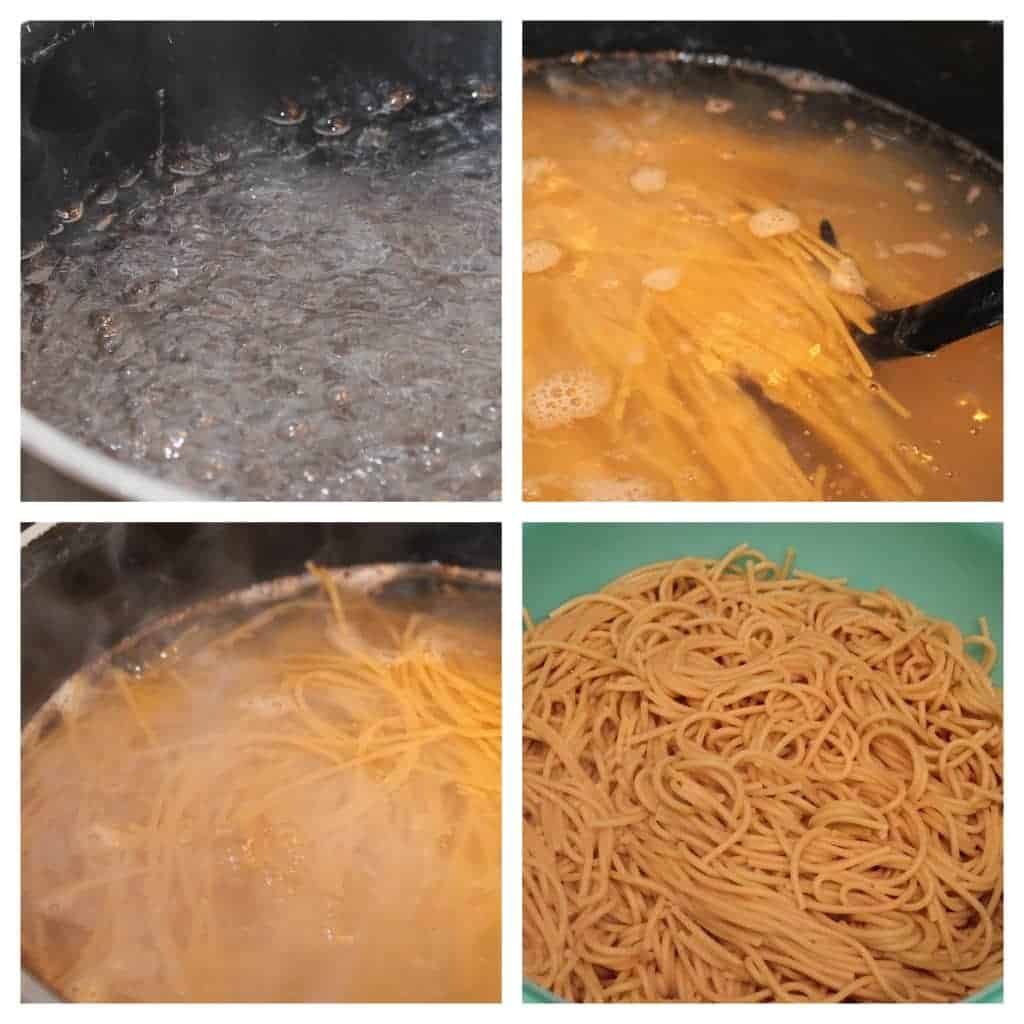 Add the amount of pasta needed by referring to the directions on the package and stir. (If you let the pasta sit in the boiling water without stirring at the beginning, the pasta will clump together.)
At this point, cover the pan, but leave an opening to let the steam escape and so the water won't boil over.
Bring the water and pasta back to a boil if the temperature has reduced too much after adding the pasta.
Once the water is boiling, reduce the heat, but keep the temperature in the pan just hot enough to keep a boil.
Most pasta is cooked after 8-12 minutes, but refer to the package directions for guidance.
Tasting the pasta is the most accurate way to tell if it is cooked – it should be just a little firm.
Drain the pasta into a colander which has been placed in the sink. Be sure to shake off the excess. (A colander is a bowl with holes in it for straining water or other liquids from food.)
Do NOT rinse the pasta if using immediately in a hot dish such a macaroni and cheese or spaghetti with marinara.
Do rinse the pasta if not using quickly – it will stick together as it sits.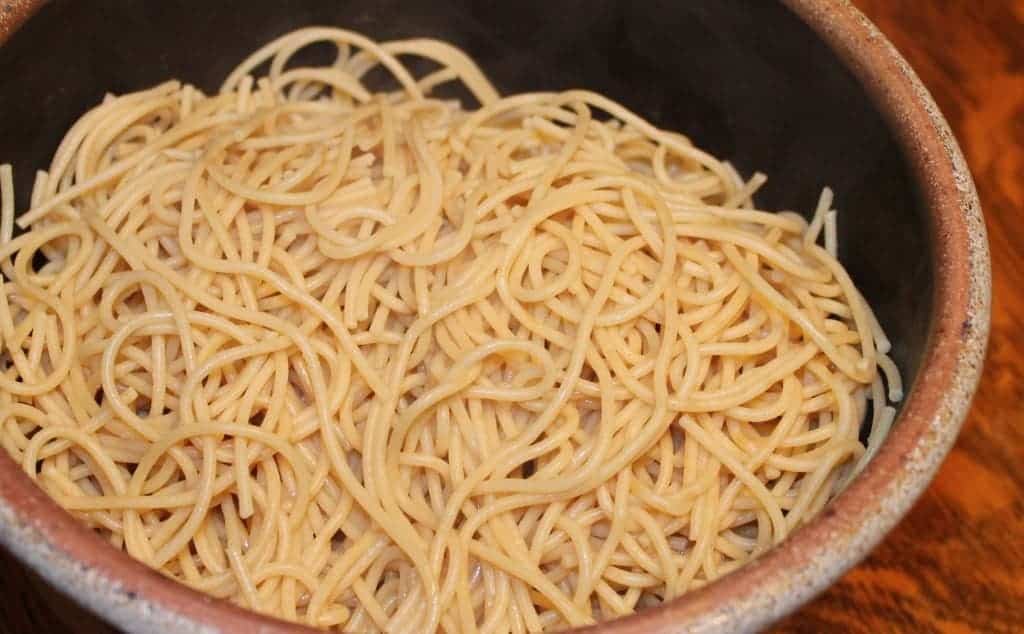 One wonderful thing about cooked pasta is it freezes very well. Be sure to drain and rinse, then place in Ziploc Freezer Bags. Be careful to squeeze all the air out of the bag. When ready to use, take out of the freezer and resealable bag and gently place the frozen pasta in boiling water. Turn down the heat and let the pasta soak just until it is thawed and heated through…drain and use.