These Boursin Prosciutto Phyllo Cups are the perfect appetizer for when you don't want to turn on the oven. So pop-able! Creamy Boursin is mixed with salty prosciutto in these delicious and easy appetizer treats!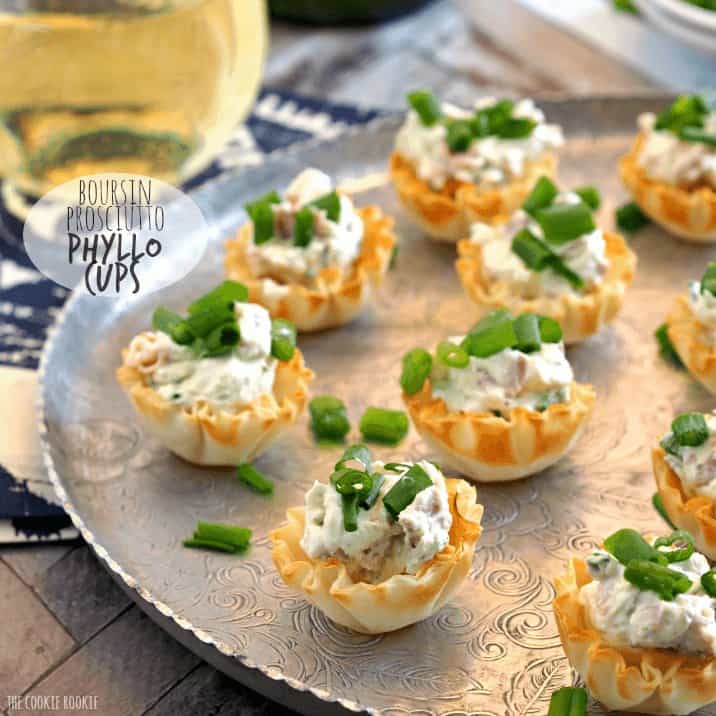 I love easy recipes, I love appetizers, I love cheese. Let's put those three great loves together to make one tiny tasty appetizer, the perfect party food. Plus these are so easy to make!
Why these Phyllo Cups are so good
A delicious filling. Creamy Boursin mixed with prosciutto and fresh green onions – so good!
Easy to make. Uses pre made phyllo cups. Just 10 mins from pantry to table.
Perfect for Party. These look so fresh and inviting, a beautiful bite.
Ingredients
Mini Phyllo Cups: Pre made ia ALL good! They have the perfect texture and no need to be getting all bogged down in homemade phyllo. I used Athens Mini Shells.
Cream Cheese: I use Garlic and Herb Boursin, it's creamy and delicious.
Prosciutto: Dried.
Garnish: Green onion.
How to make these Boursin Phyllo Cups
Be sure to scroll to the bottom for the full recipe.
Fry the prosciutto until crispy then, in a bowl, mix the prosciutto with onion and Boursin. Scoop some of the mix into the phyllo cups and garnish with more onion.
Refrigerate until serving!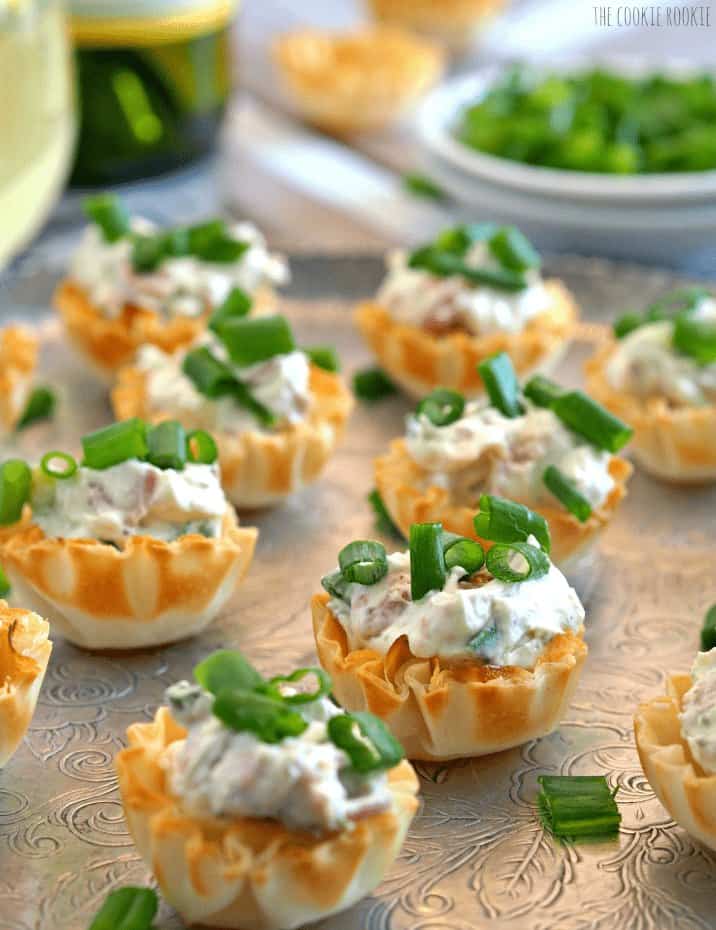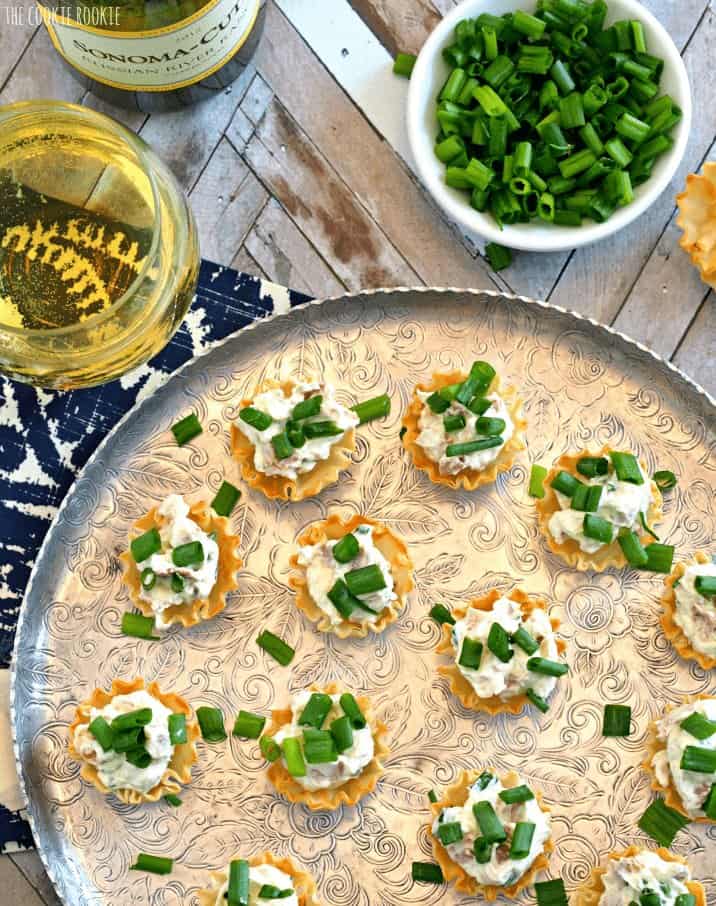 What are Phyllo Cups?
These cups are made from tissue-paper thin leaves of phyllo dough (filo dough) pastry stacked atop one another to form a mini shell. Phyllo dough is a traditional Greek ingredient used to make classic recipes such as baklava and strudel.
Phyllo cups are light, buttery, flaky and incredibly crispy! They can be filled with all sorts of ingredients, from savory to sweet, to create fun appetizers or desserts!
An Easy Appetizer
I love that you can whip these up in minutes and have a sophisticated app that the entire party will love. These would be perfect for tailgating, holiday parties, baby showers, the list goes on and on. Yum!
We had a little wine tasting party at our house last weekend (Pat calls it a BBQ…I call it a Wine Tasting Party…he has to keep his man card) and these little beauties were one of my favorite pairings! Cheese and wine are just a match made in heaven. Creamy Boursin and Prosciutto Phyllo Cups for the win!
Where can I find Phyllo Cups in the grocery store?
It is used in many dessert pasteries such as baklava and spanakopita. You can find the dough in many grocery store frozen food areas.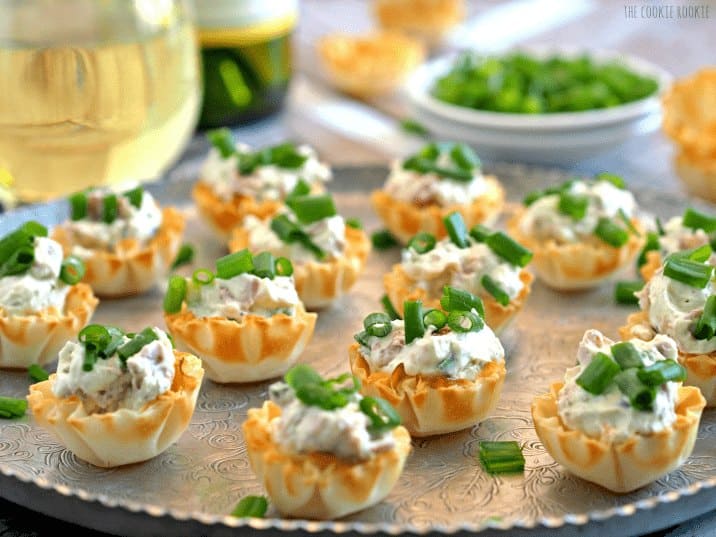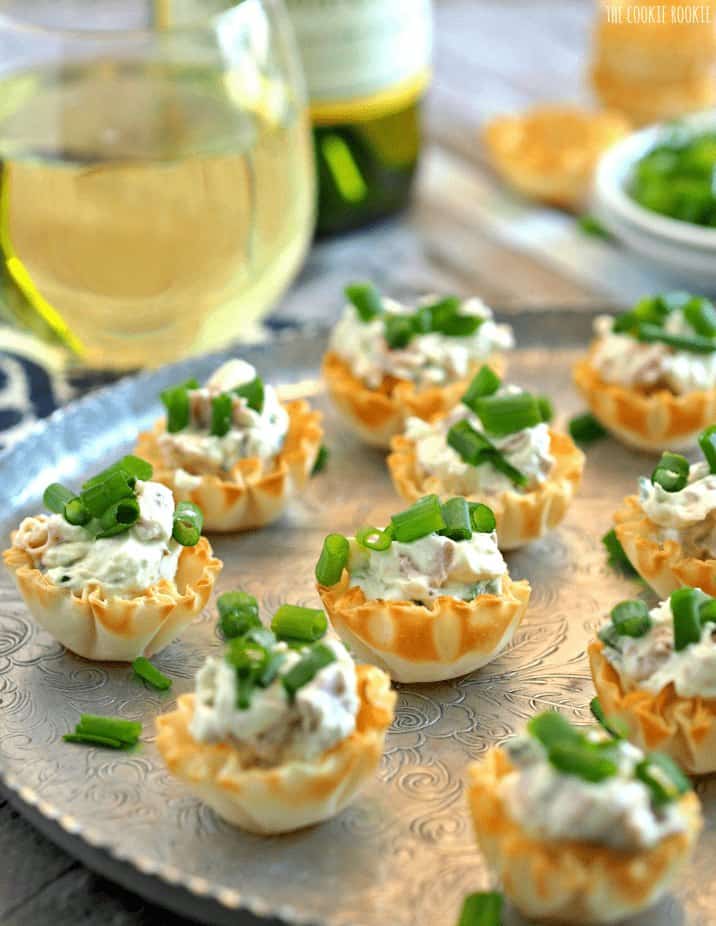 Top Tips
When frying the prosciutto you don't need oil, the prosciutto will produce enough fat to fry in.
Mix things up! You can go for different toppings and flavors of Boursin.
Serve with a crisp white wine, goes so well!
Make sure to prepare enough for your guests, a rule of thumb is 3 per guest, but feel free to be more generous if you want!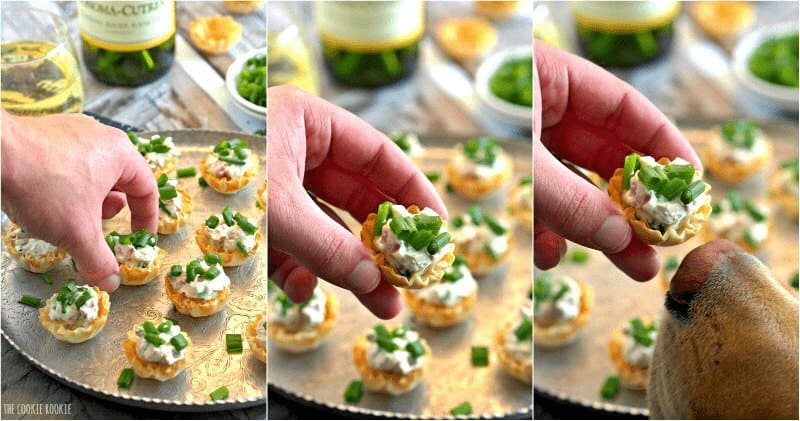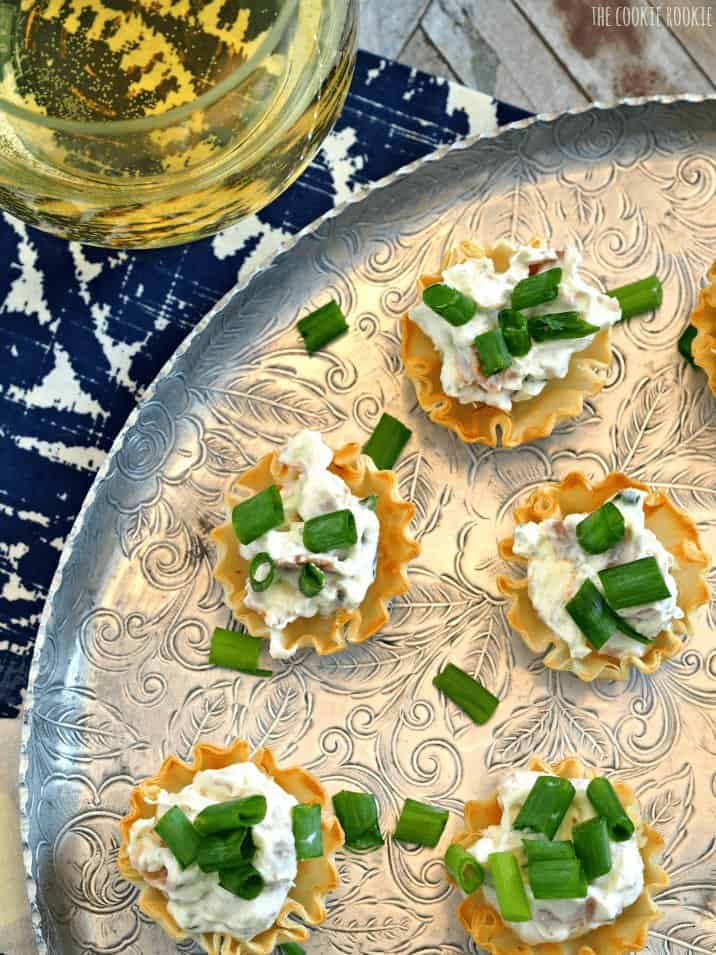 Other delicious appetizers
Have you tried these Phyllo Cups? Feel free to leave a star rating and I'd love to hear from you in the comments below!