These Boursin Prosciutto Phyllo Cups are the perfect appetizer for when you don't want to turn on the oven. So pop-able! Creamy Boursin is mixed with salty prosciutto in these delicious and easy appetizer treats!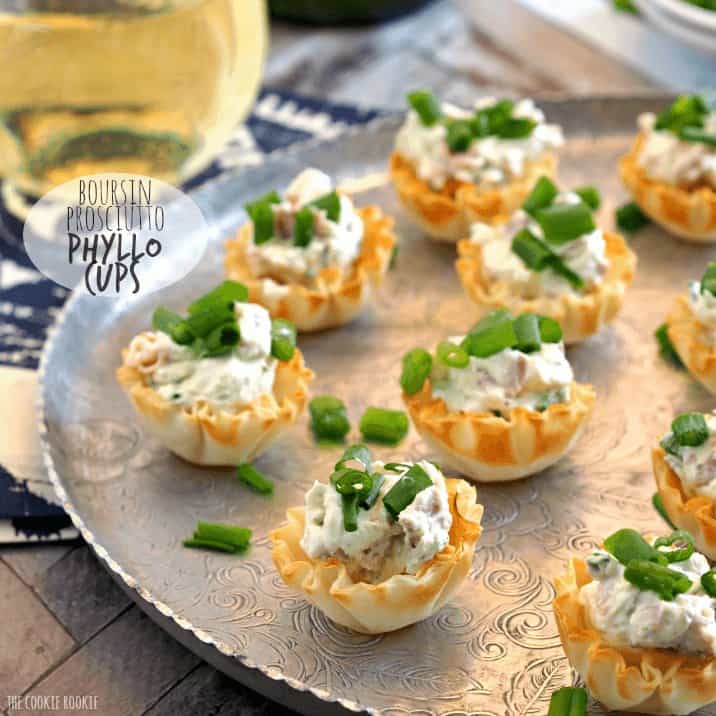 I love easy recipes. I love appetizers. I love cheese.
Let's put those three great loves together to make one tiny tasty appetizer!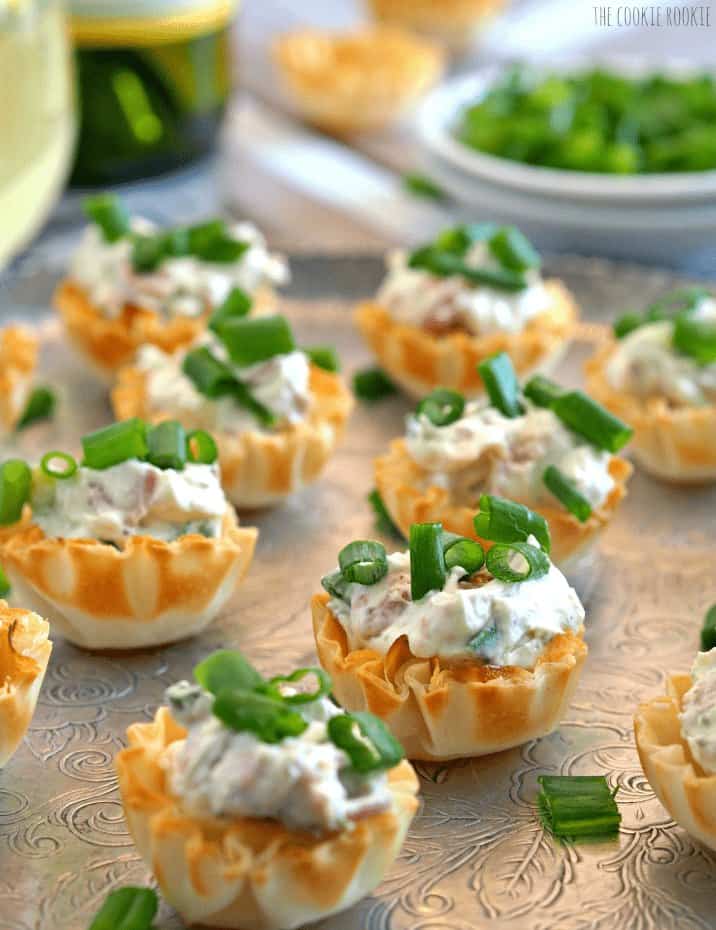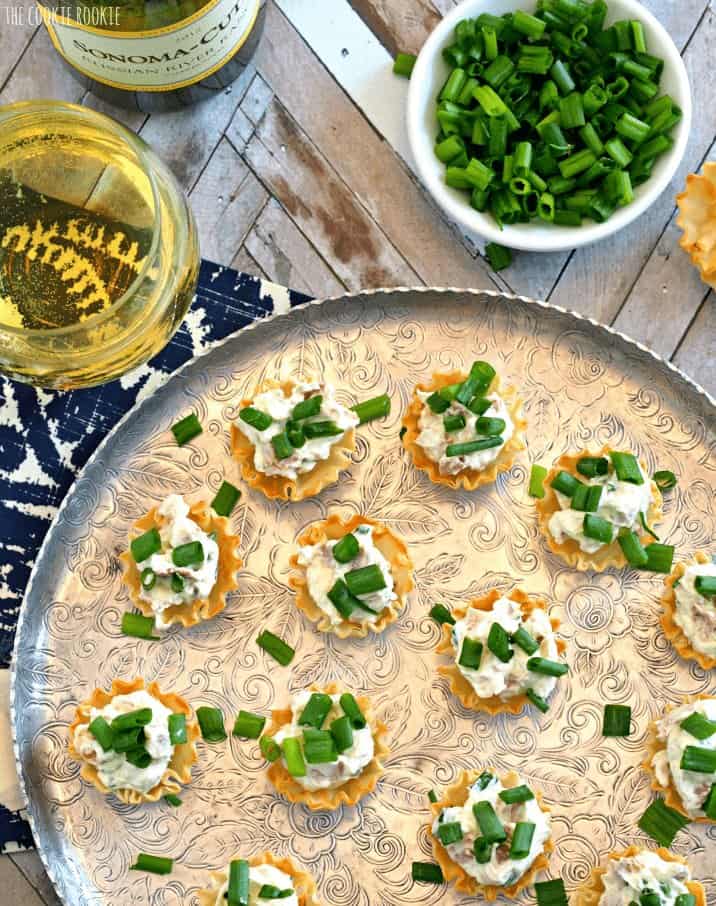 We had a little wine tasting party at our house last weekend (Pat calls it a BBQ…I call it a Wine Tasting Party…he has to keep his man card) and these little beauties were one of my favorite pairings! Cheese and wine are just a match made in heaven. Creamy Boursin and Prosciutto Phyllo Cups for the win!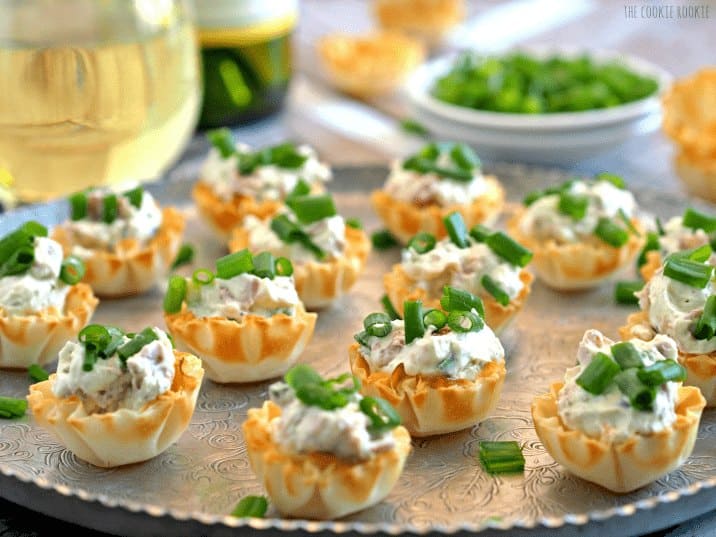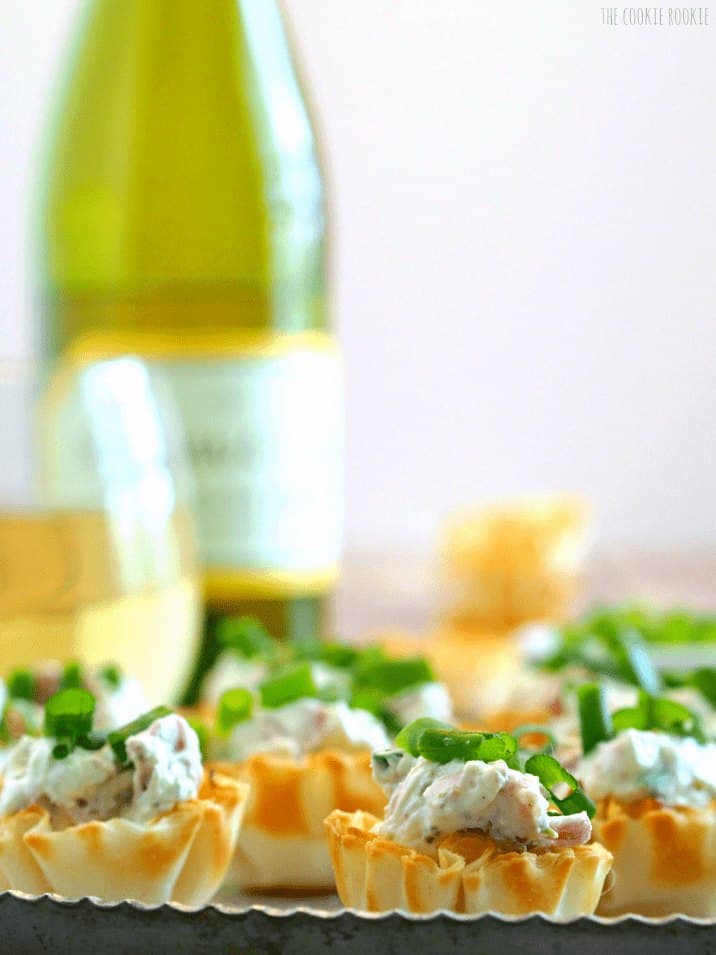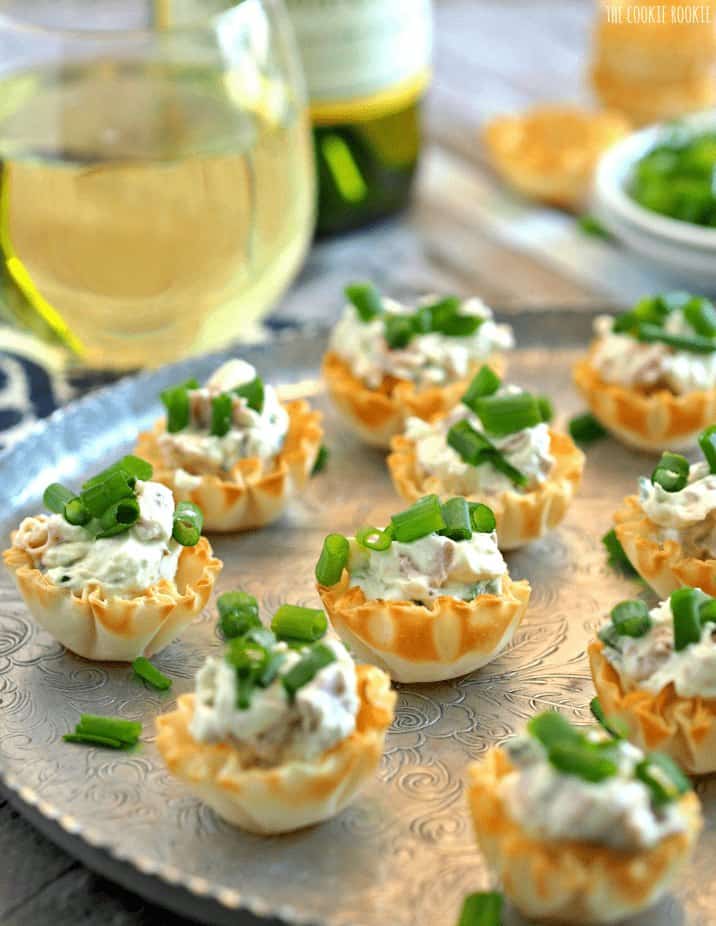 I love that you can whip these up in minutes and have a sophisticated app that the entire party will love. These would be perfect for tailgating, holiday parties, baby showers, the list goes on and on. Yum!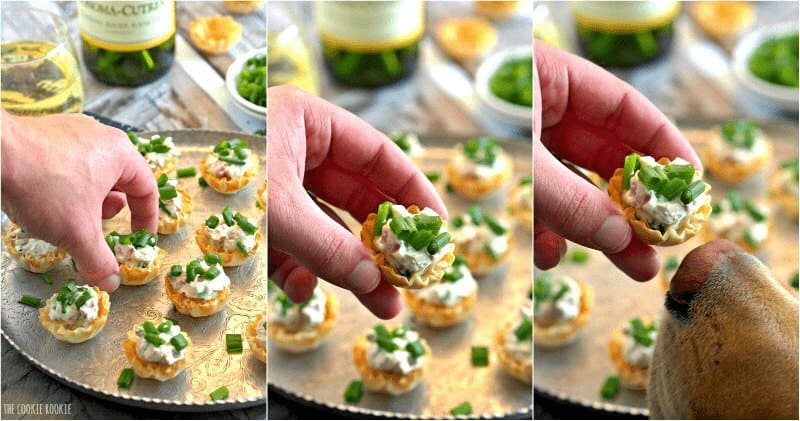 Scout crashed this picture. She did not get to eat any, but she sure did think they looked great! Poor baby.
Click HERE to read all about our wine tasting party and see the other wine pairings! (Spoiler alert…they ALL contain cheese. It's a must)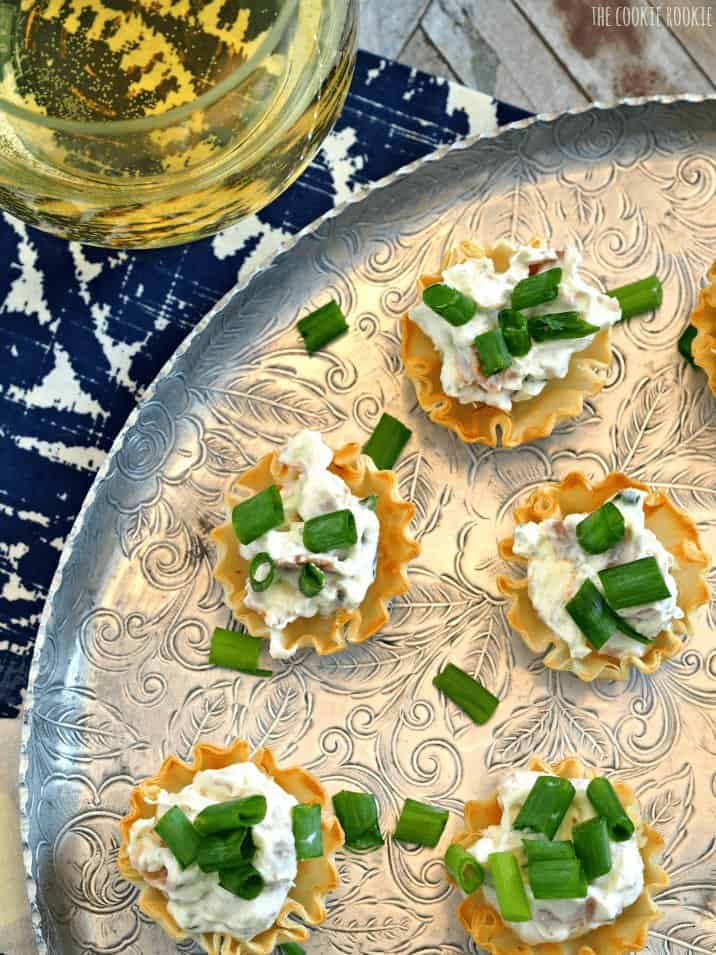 Enjoy!