Kick your breakfast game up a notch with the ULTIMATE Breakfast BLT with Avocado Mayo. The BEST! English Muffin, Over easy egg, lettuce, bacon, and tomato…what could be better? Great mornings here we come.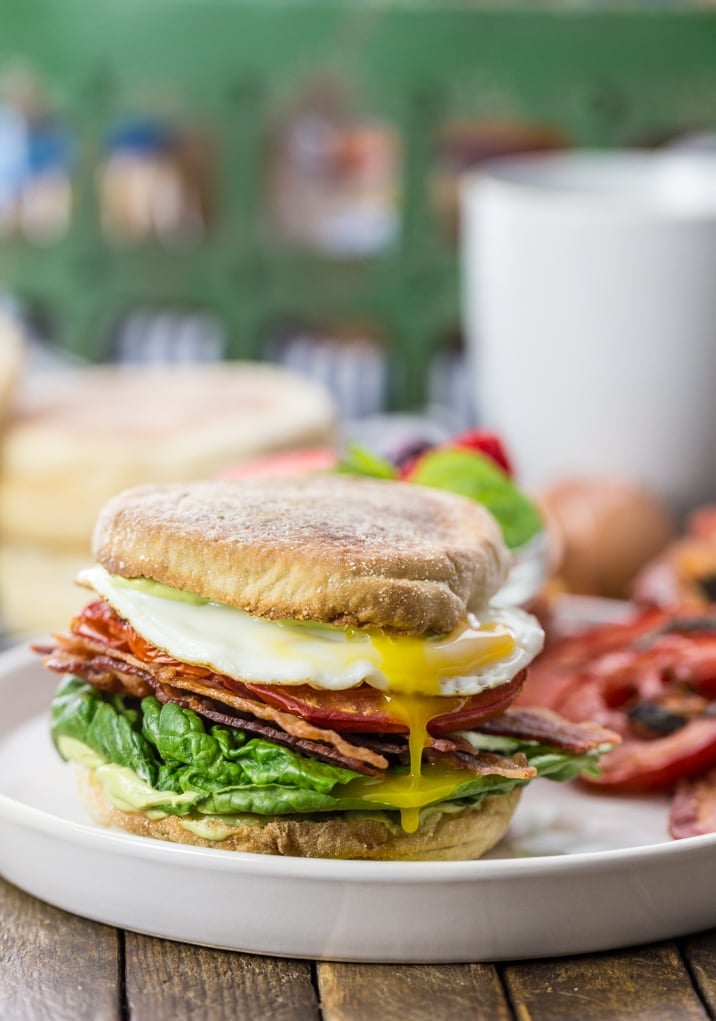 Ever since I started forming memories, I've known that I hate mornings. I always have that feeling of just wanting to sleep 10 more minutes; of wishing I would have gone to bed earlier so I could have slept more.  I have always wished I would one day grow into a morning person.  It hasn't happened yet…so I'm guessing that ship has sailed.  One thing I do love is breakfast food.  Thank goodness that delicious breakfast foods are available any time of day.  I need this Ultimate Breakfast BLT in my life just as much as I need a good nights sleep!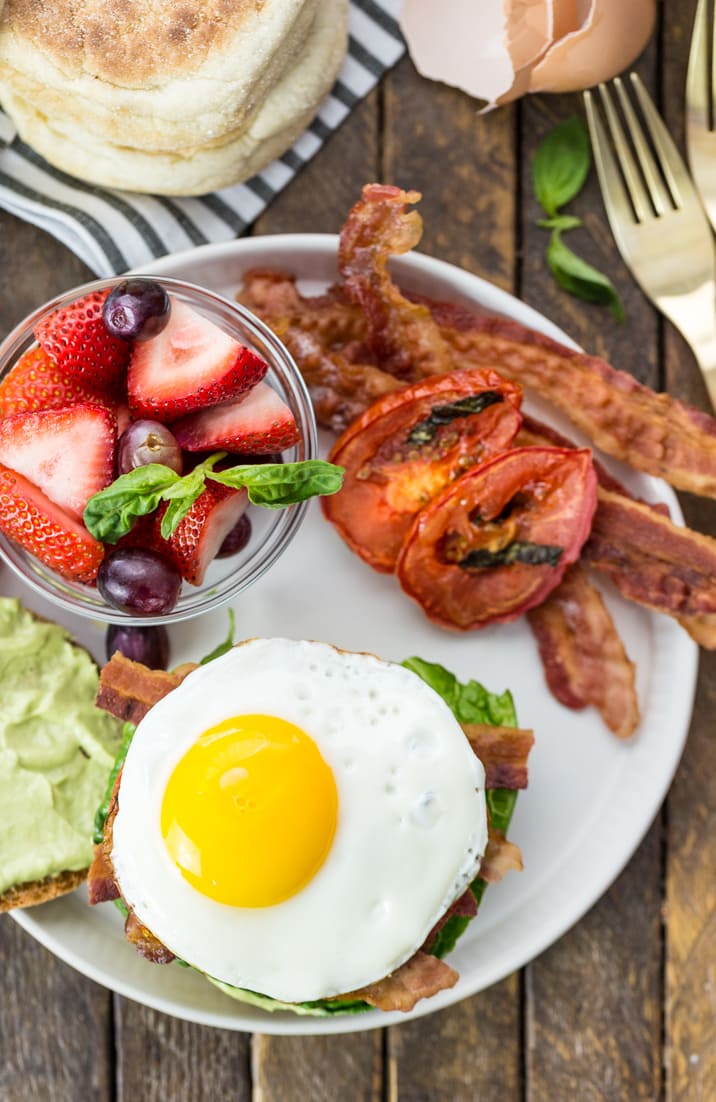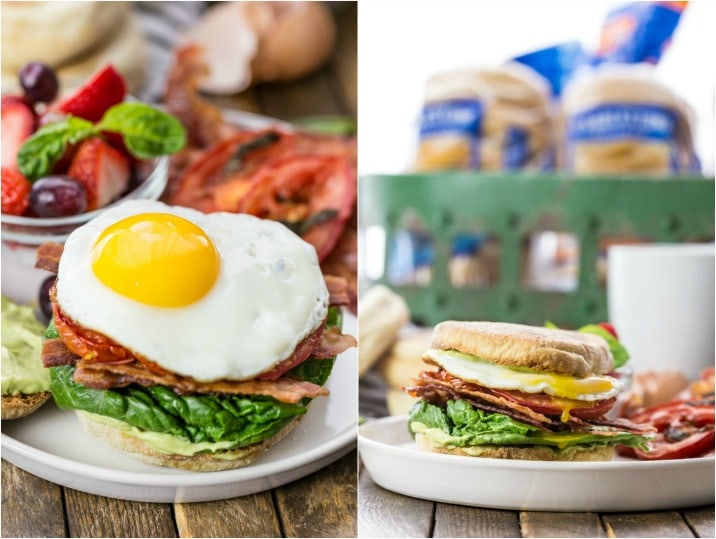 I just have to say, I was pretty pleased with the beauty of that fried egg.  It's the perfect top to this breakfast heaven.  Fresh lettuce, crispy bacon, roasted tomatoes, creamy avocado mayo, and a delicious sunny side up egg. This recipe makes me beam with pride just a bit. :)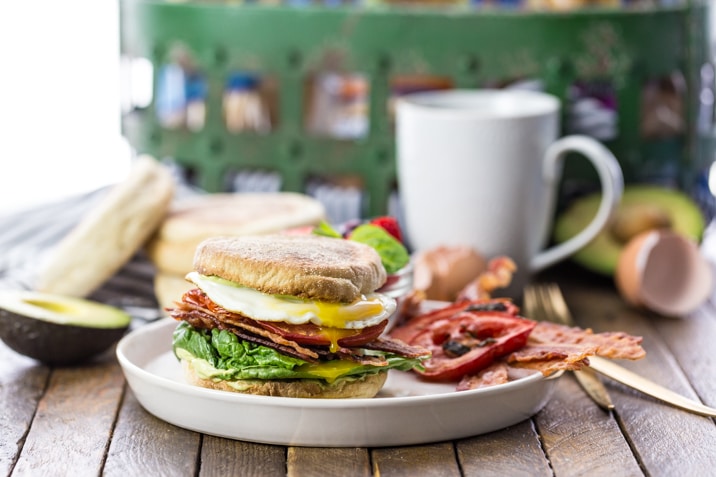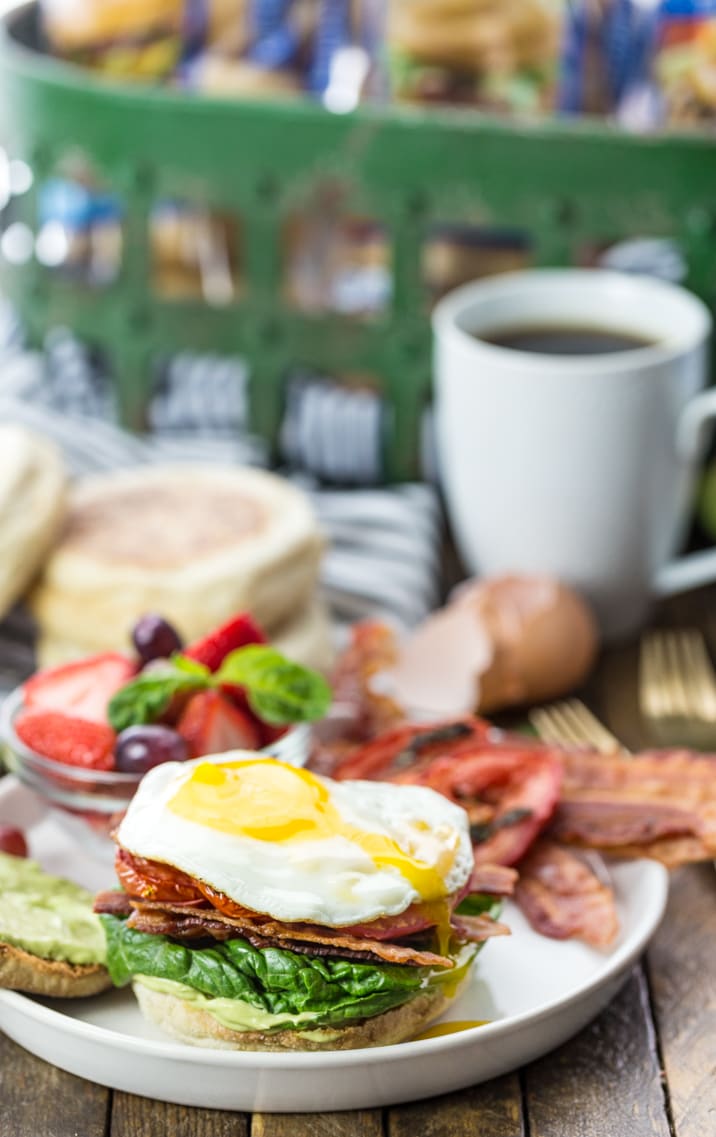 Another essential part of these Breakfast BLTs? THE BREAD! Breakfasts are meant to be easy.  We aren't all morning people, remember? One of my very favorite brands, Cobblestone Bread Co., just came out with a line of breakfast breads and I couldn't be more excited.  They make delicious breakfast or brunch easy for us all. Every perfect breakfast needs the perfect bread.
New CBC English Muffins were the perfect compliment to The Ultimate Breakfast BLT.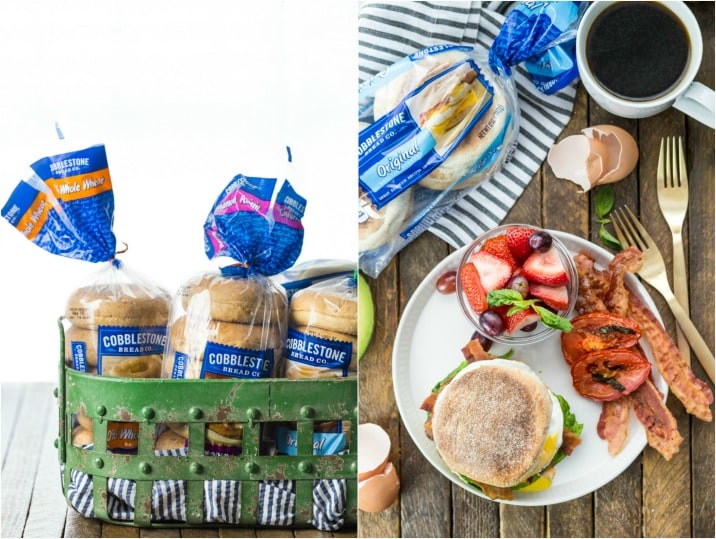 Along with the new English Muffins (in original or whole wheat!), Cobblestone has also made a line of bagels.  The CBC Cinnamon Raisin Bagels…worth waking up for.  Just saying.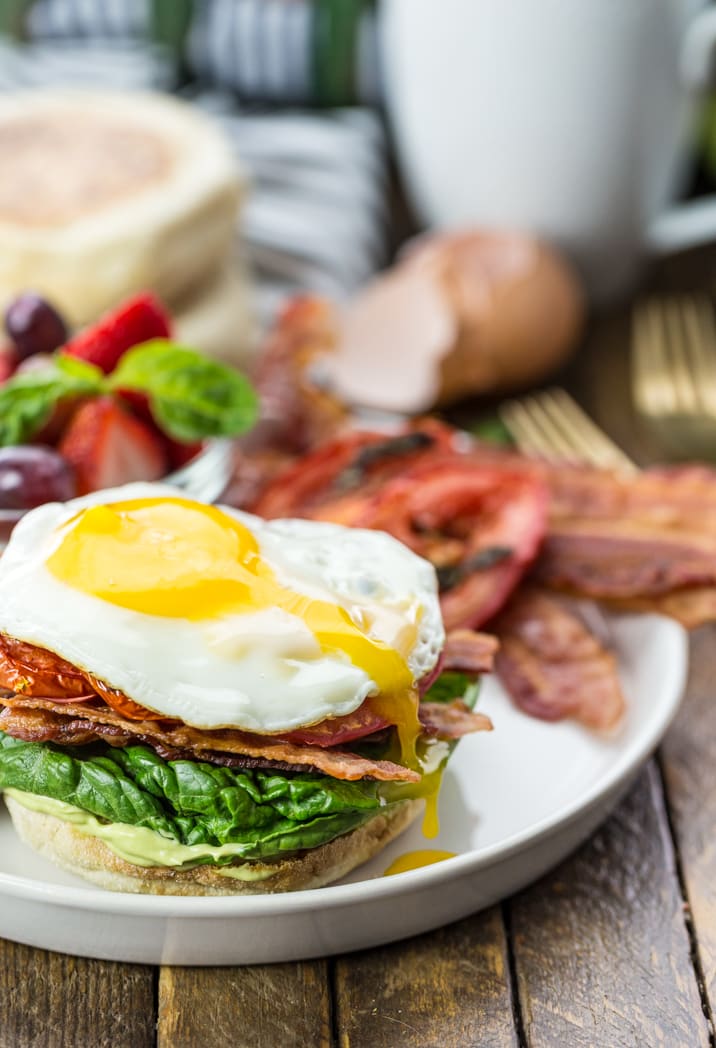 I hope these Ultimate Breakfast BLTs bring you some morning (or afternoon, or evening) joy AND help you to bounce out of bed like I wish I could! I have to say, these almost make me want to be a morning person. They're just that good.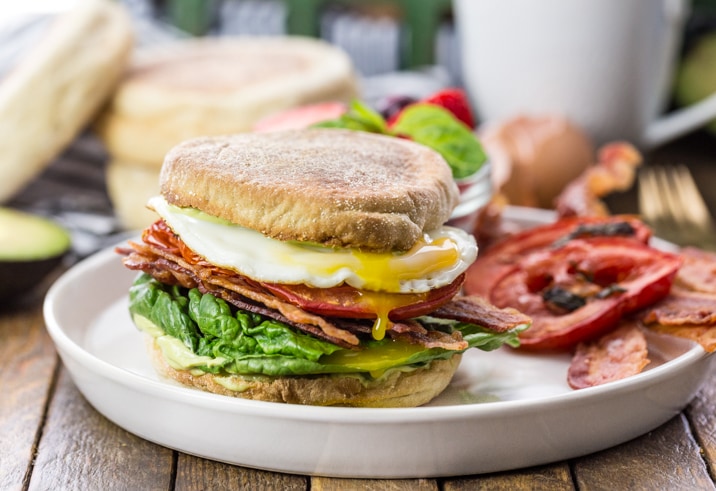 Enjoy!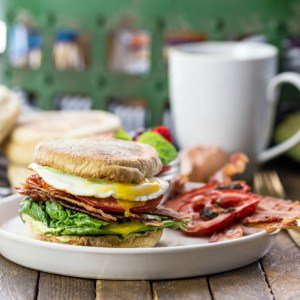 The Ultimate Breakfast BLT
Ingredients
2

Cobblestone Bread Co

Original English Muffins, toasted

2

fresh roma tomatoes

cut into 1/2 inch slices

2

leafs fresh lettuce

2-4

slices

bacon

cooked as preferred

1

avocado

2

eggs

1

cup

real mayo

1

teaspoon

minced garlic

2

large leafs fresh basil

1

tablespoon

olive oil

pinch

of salt
Instructions
Preheat oven to 300F. Place tomato slices on parchment lined baking sheet.

Sprinkle tomatoes with a pinch of salt and the basil. Drizzle with olive oil.

Bake tomatoes for 45 minutes. Once finished, set aside. (Note: roasting the tomatoes in optional, but DELICIOUS! If you have time, it's worth it!)

While tomatoes are roasting, make your fried egg. You can cook the egg however you like best; I chose sunny side up. Set aside.

Combine sliced avocado, mayo, and garlic in a blender. Blend until well combined. If too thick, add 1 tablespoon olive oil. Set aside.

To assemble sandwich, spread avocado mayo on the inside of each half of your toasted english muffin. Top the bottom half with 1 piece lettuce, 2 slices bacon, 3 slices roasted tomatoes, 1 fried egg, and the top of the english muffin.

Repeat with second english muffin.

ENJOY!
Compensation for this post was provided by Cobblestone Bread Co. via AOL Media. The opinions expressed herein are those of the author and are not indicative of the opinions or positions of Cobblestone Bread Co. or AOL.