These fun and crispy Loaded Breakfast Tostada Stacks are loaded with egg, cheese, sausage, and avocado! Makes for perfect mornings!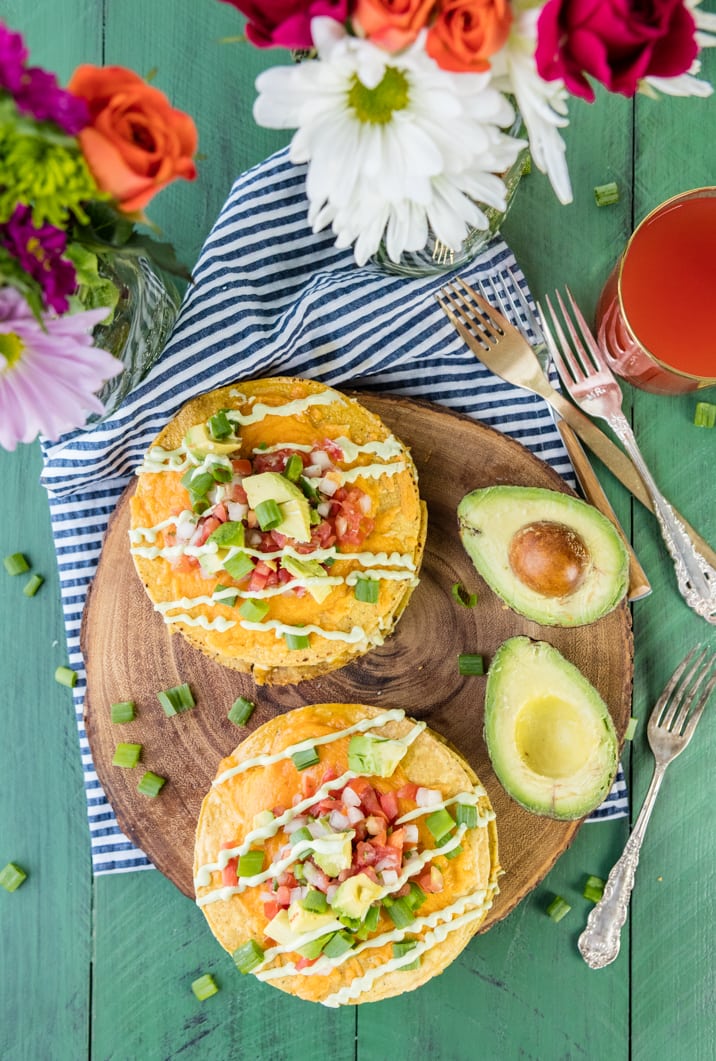 Breakfast Tostadas
I must be on a tostada kick. As soon as I made my Spicy BBQ Chicken Tostadas last week, it was like my love of tostadas flooded back! Growing up, my brother and I loved to make microwave tostadas. Tortilla, cheese, salsa, and go. So easy and satisfying! Obviously, I want to change things up a bit as an adult, and these Loaded Breakfast Tostada Stacks are perfect! Egg, sausage, pico, CHEESE, and avocado creme. YES!
Pat was at work when I made these, but I saved one for him to heat up for dinner. He loved them! And he's not easy to please. Success!
These would be so fun to make with all kinds of breakfast toppings. The sky is the limit!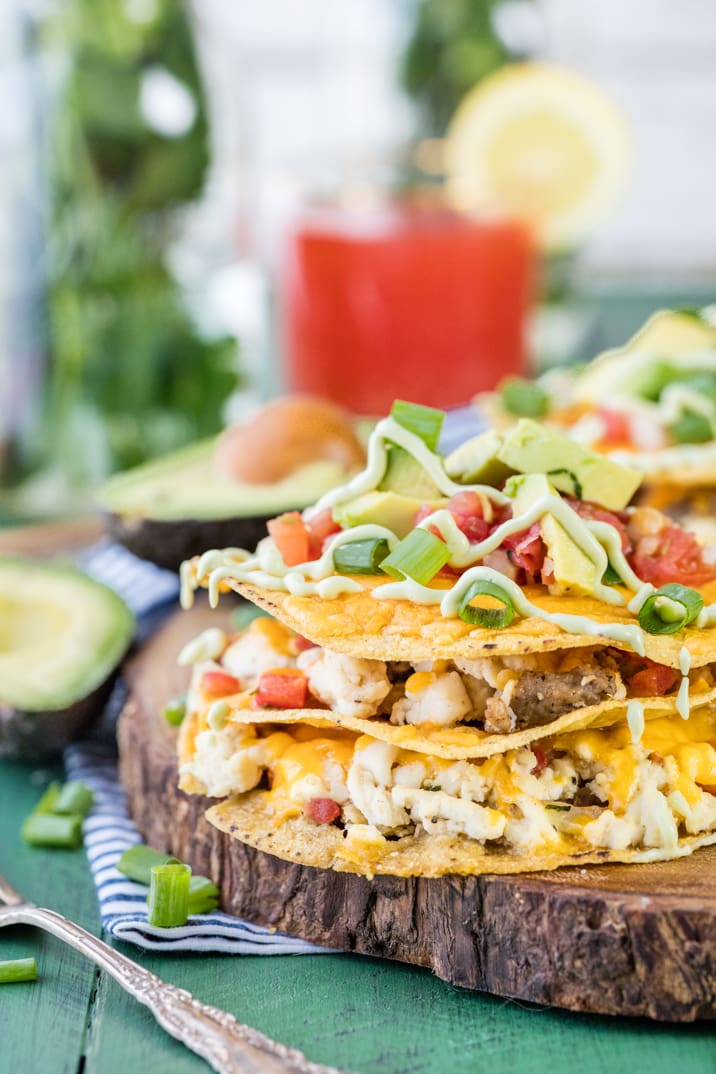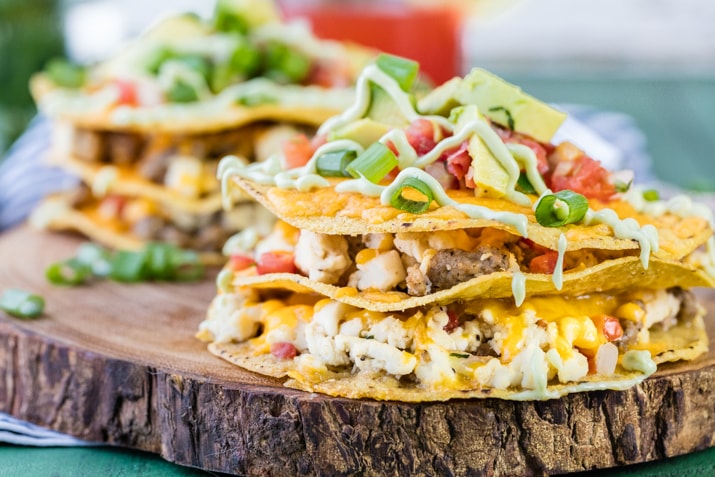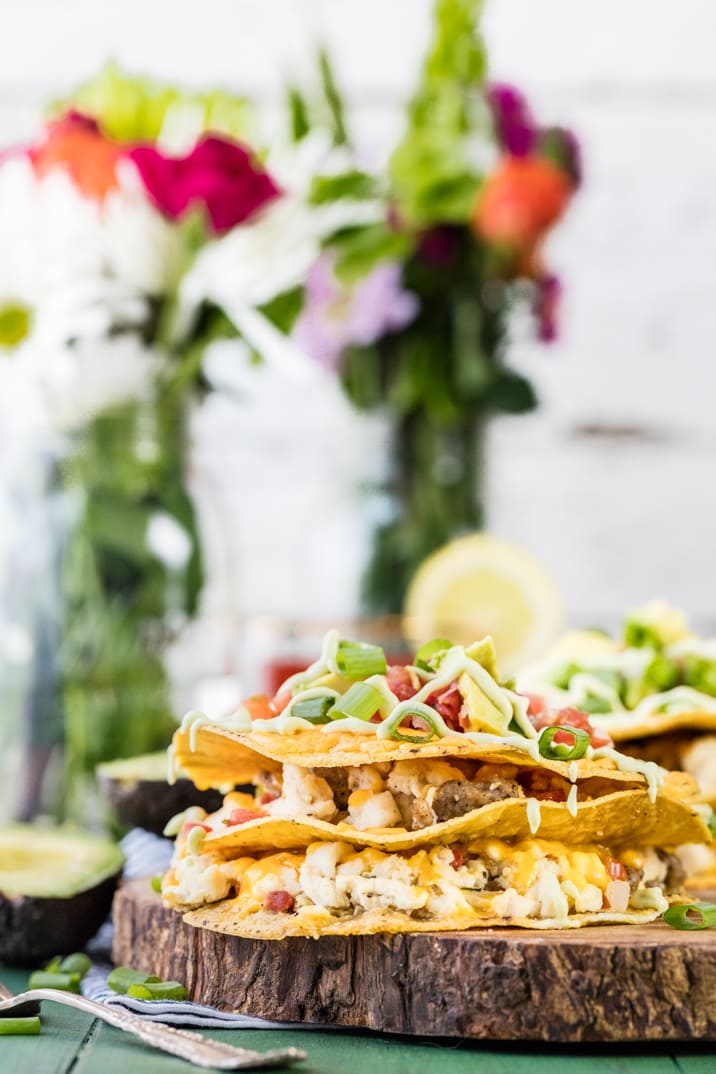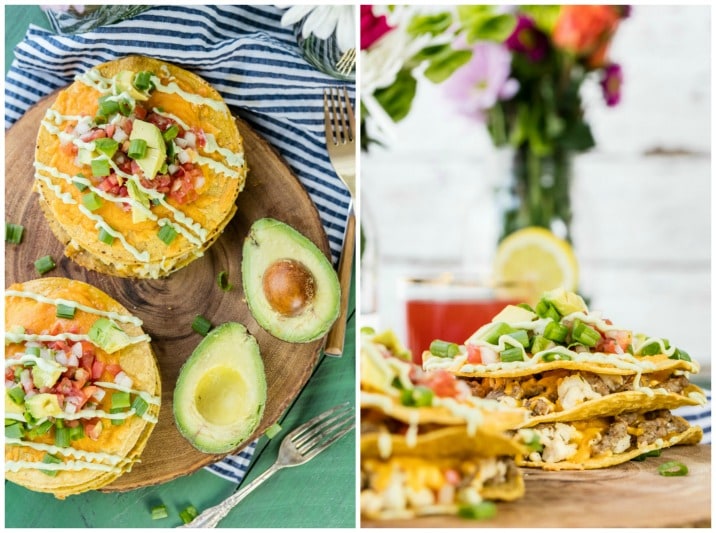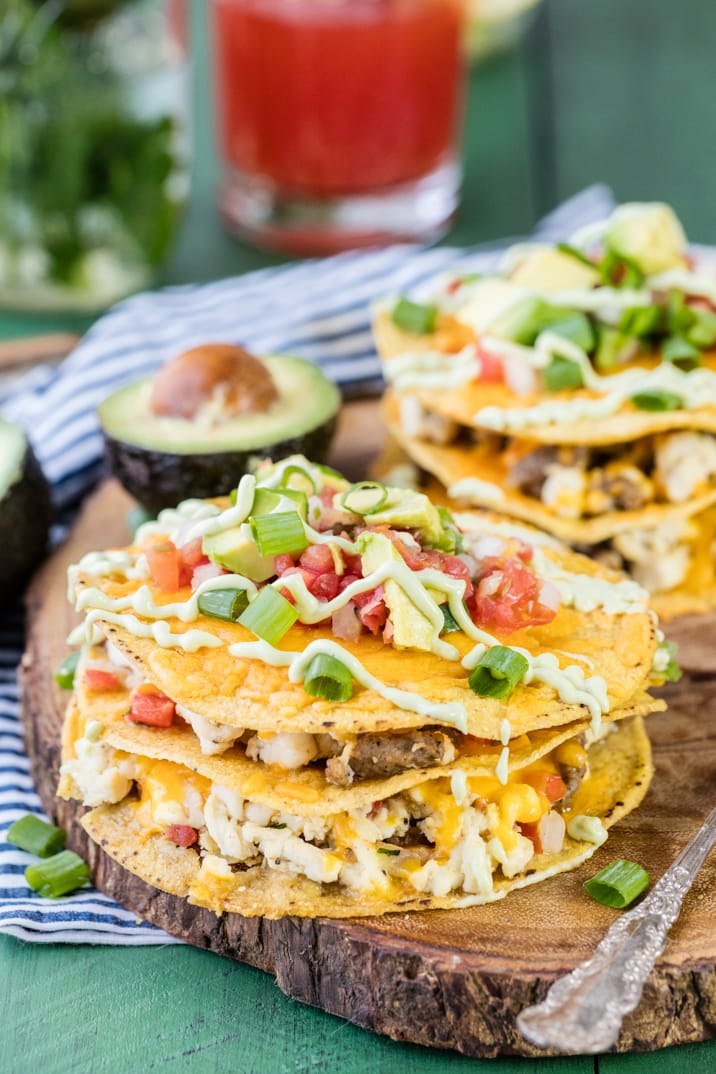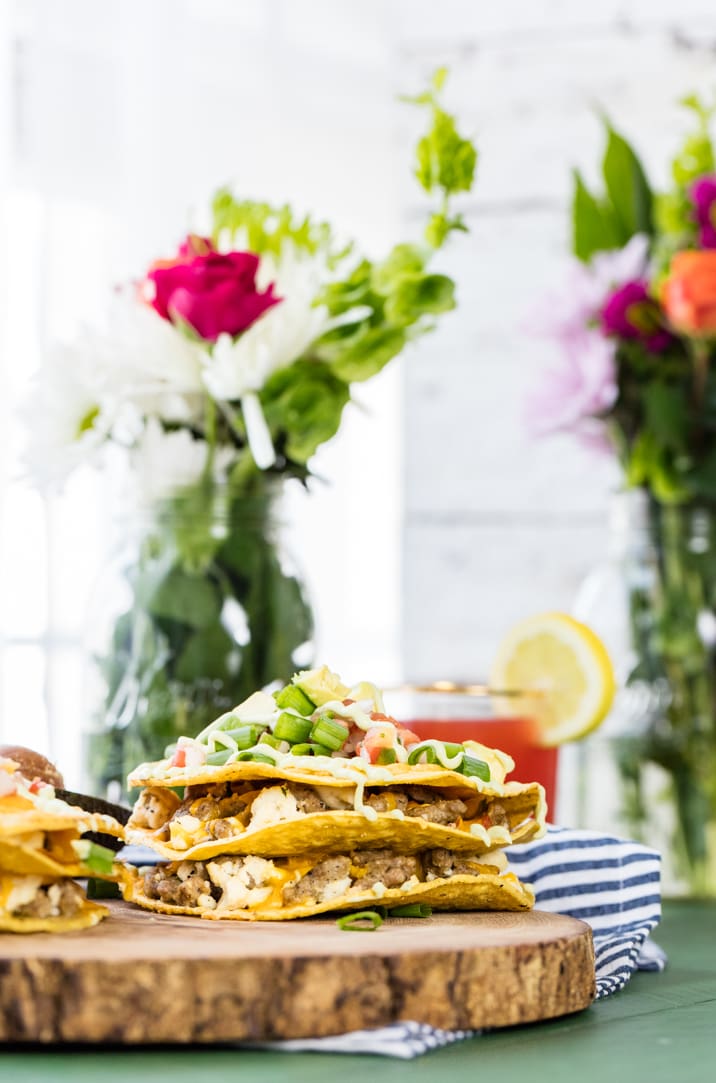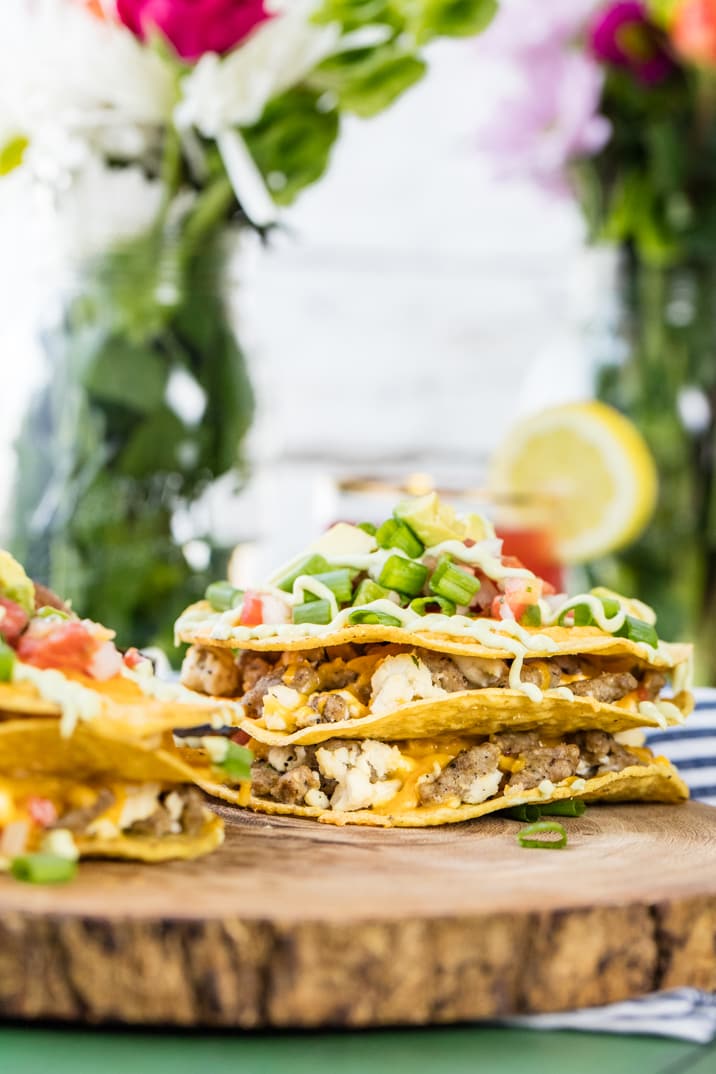 I hope these Loaded Breakfast Tostada Stacks make your mornings a bit better.
Pair them with coffee or orange juice for the best breakfast! Enjoy!
Be sure to try these other breakfast recipes: