Breckenridge, Colorado is a beautiful city, filled with mountain top views and delicious food!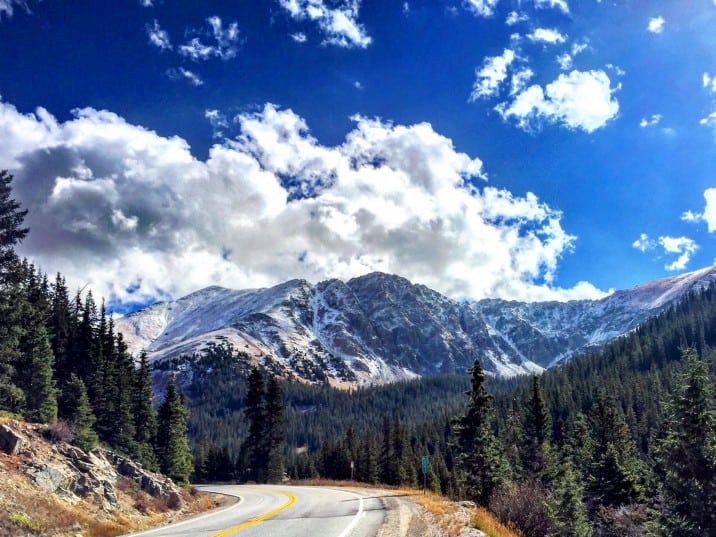 I've said it before, but this is the BEST job ever. I'm so lucky that for now blogging is working out as my full time job. Every day is filled with creativity, opportunities, and delicious food. What more could a girl ask for? This year I had the incredible opportunity to go to Breckenridge, Colorado with a group of other bloggers to talk shop, explore the city, and of course EAT. It was a blissful 4 days and I want to share some highlights!
(photo cred above: Diethood.com)
When my friend Erin from Dinners Dishes and Desserts asked if I wanted to join a group of bloggers in such a gorgeous place, I didn't even have to think about it. The answer was YES. We relaxed, learned so much about what we do everyday, and ate ate ate. And we were treated like queens, JUST LOOK AT THAT HOUSE! We were so spoiled by Go Breck and put up in the most amazing vacation rental, Slopeside Manor. What a serious treat. Look at that view! It seriously felt like a dream.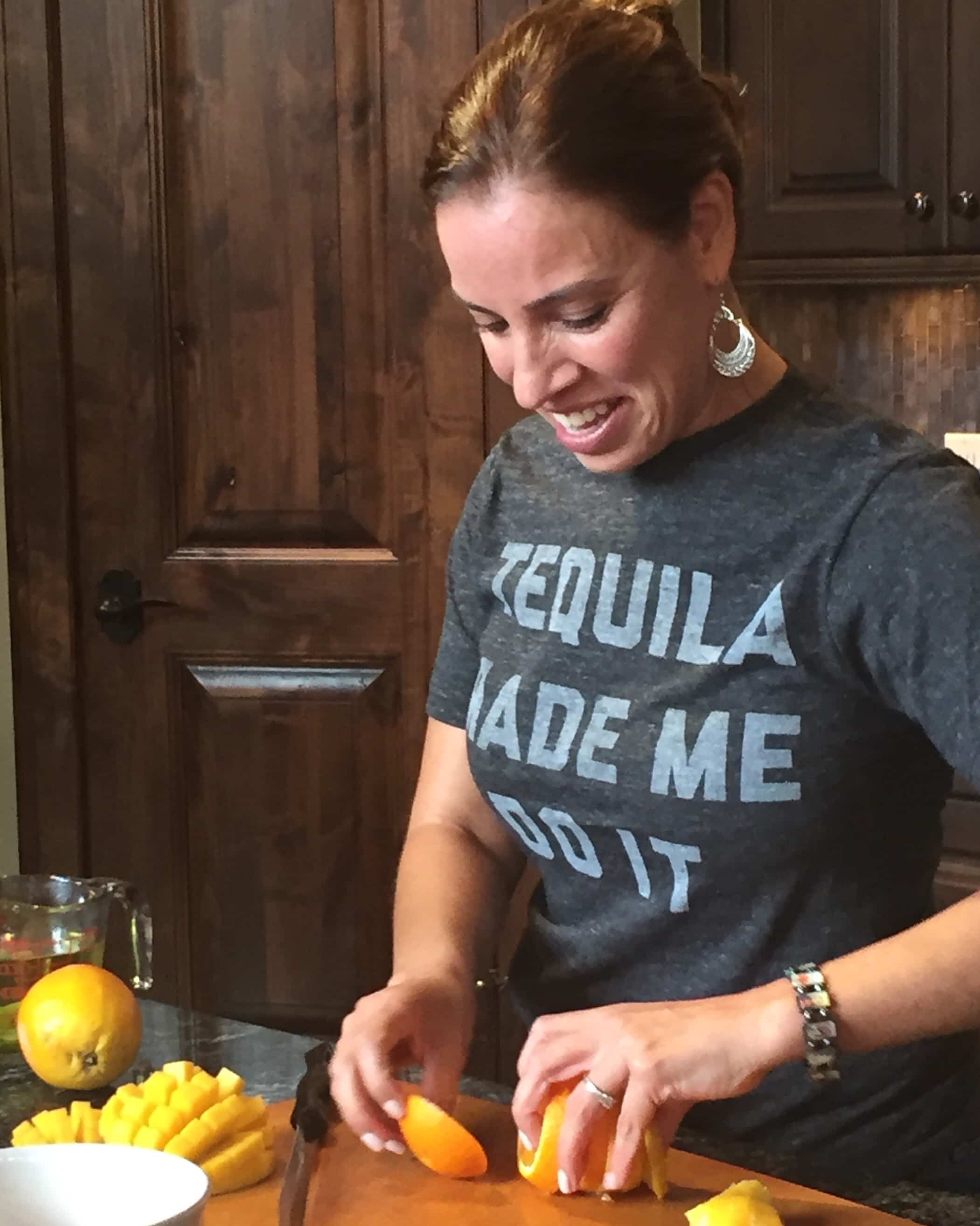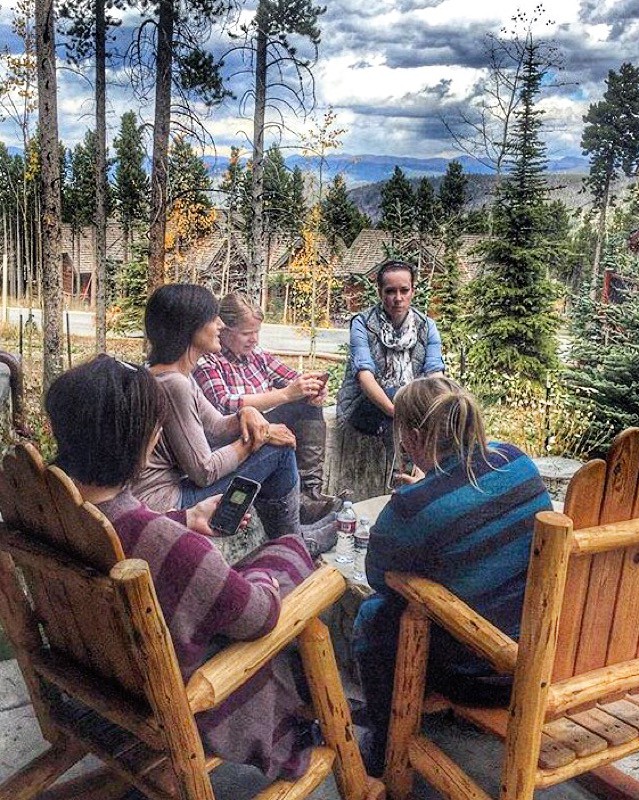 (photo cred above: Muy Bueno)
The first night in Breckenridge started out on the right foot, with cocktails made by the amazing Vianney and Yvette.
They wrote a cookbook together, Latin Twist, and schooled us on making incredible drinks. The perfect start to the perfect week. We spent tons of time outside, around my favorite place, the fire pit. We met some amazing brands, including Stuff'n Mallows and Nuance Chocolate. Like I said…best job ever.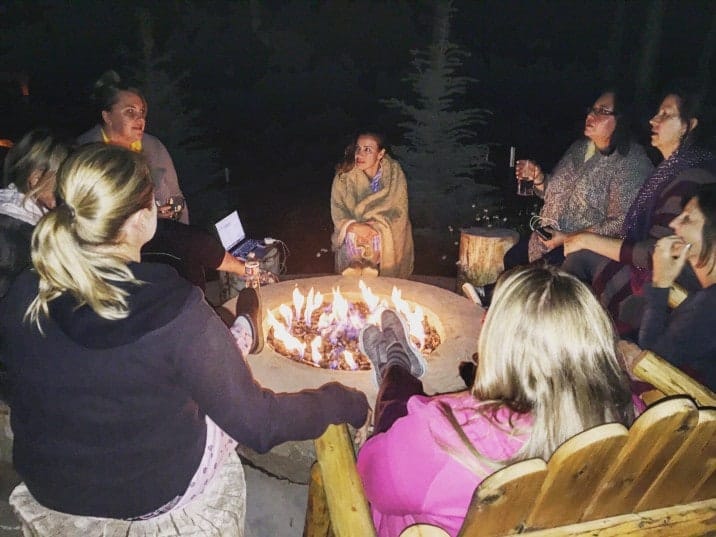 It was such a lovely time with lovely people. Their blogs are inspirational and they have some of the best recipes on the internet. YOU MUST check them out!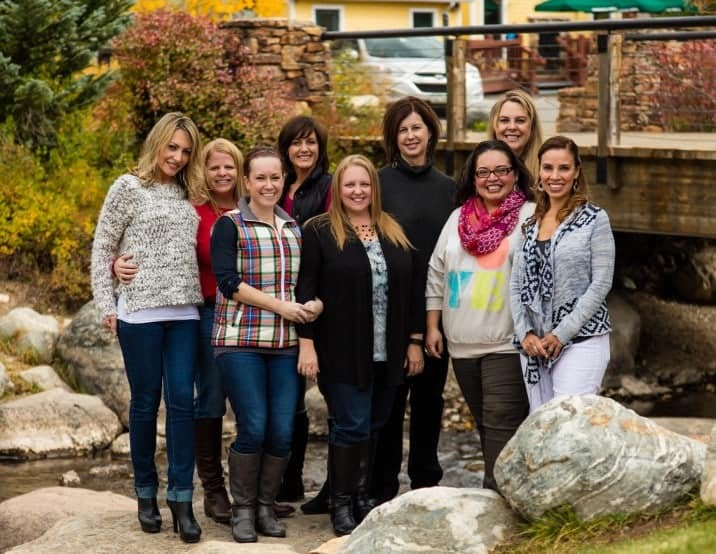 Left to right: Katerina (Diethood), Erin (Dinners Dishes Desserts), Me, Aimee (Shugary Sweets), Katrina (In Katrina's Kitchen), Toni (Boulder Locavore), Vianney (Sweet Life Bake), Courtney (Sweet C's Designs), and Yvette (Muy Bueno Cooking)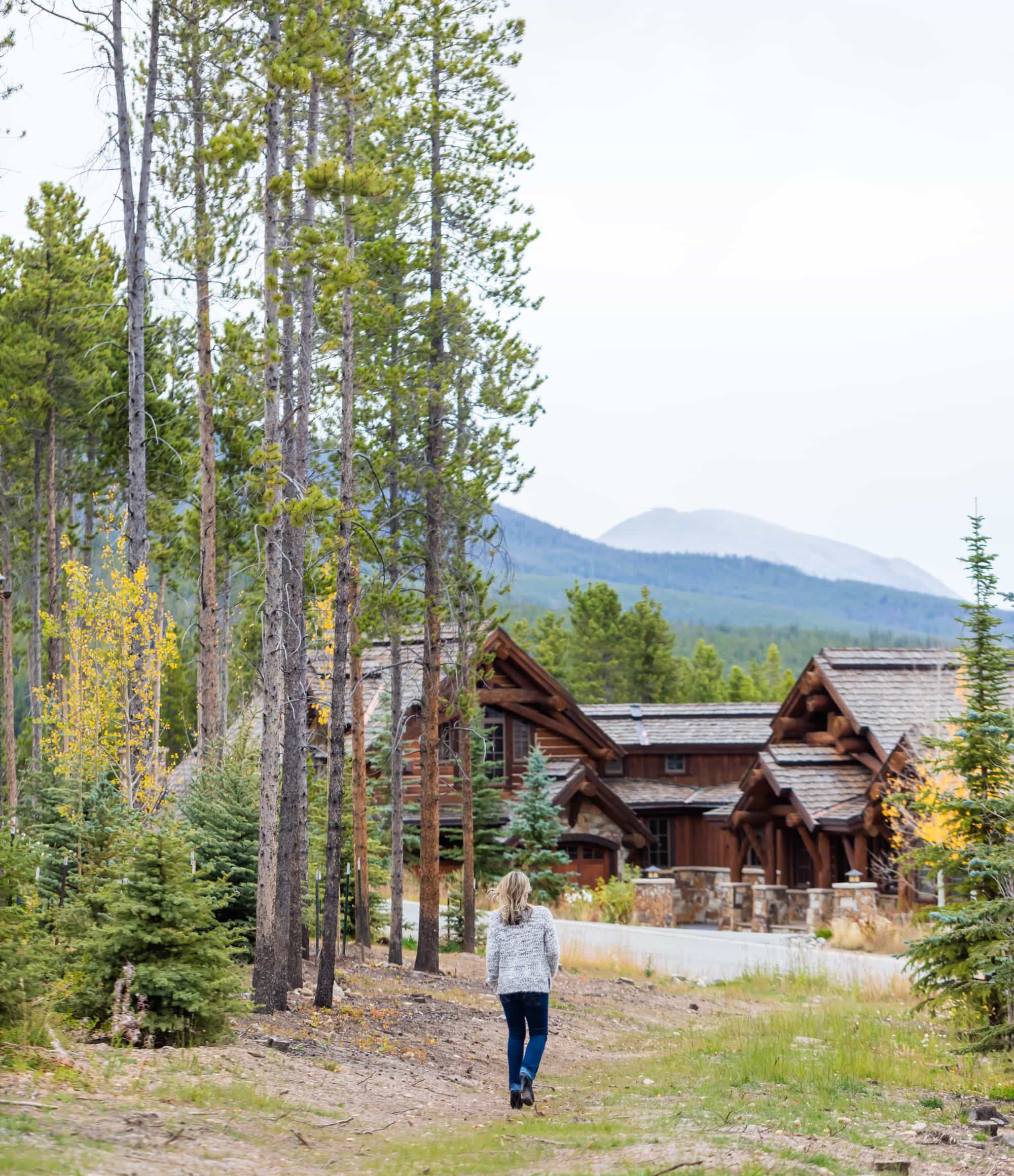 Thank you so much Breckenridge for a trip I will remember forever. Thanks to all the sponsors for treating us so well and making us feel special. Please be sure to check them all out! (You can also see ALL of our posts from when we were there by following #BreckBlogRetreat on IG…Click HERE to see!)
*I was not compensated for this post however the amazing sponsors above provided our lodging and food. THANK YOU for supporting the brands that help support The Cookie Rookie!*