Christmas pretzels are a staple in this house and we will find any excuse to dip something in chocolate and call it a treat! YUM!!
it really isn't officially Christmas…until chocolate covered pretzels. i LOVE chocolate covered pretzels. and i tell myself they're healthy…because of the pretzel part. right???! yeah i'll keep telling myself that. these are so festive and fun and so easy to make for a large group. fun to take to work, to parties, to make a bunch and send home with your kids (wink, wink mom!)…they're so good.
there are a lot of great things about this recipe. the number one thing for me is the use of the MICROWAVE. my one and only favorite appliance from back in my cooking virgin days. i've been waiting to try some good microwaveable treats. this recipe is right up my alley!!
detailed instructions below…but this is so so easy. microwave the chocolate, dip the pretzels, make the colored chocolate, and swirl away! beautiful, delicious, and a guaranteed crowd-pleaser!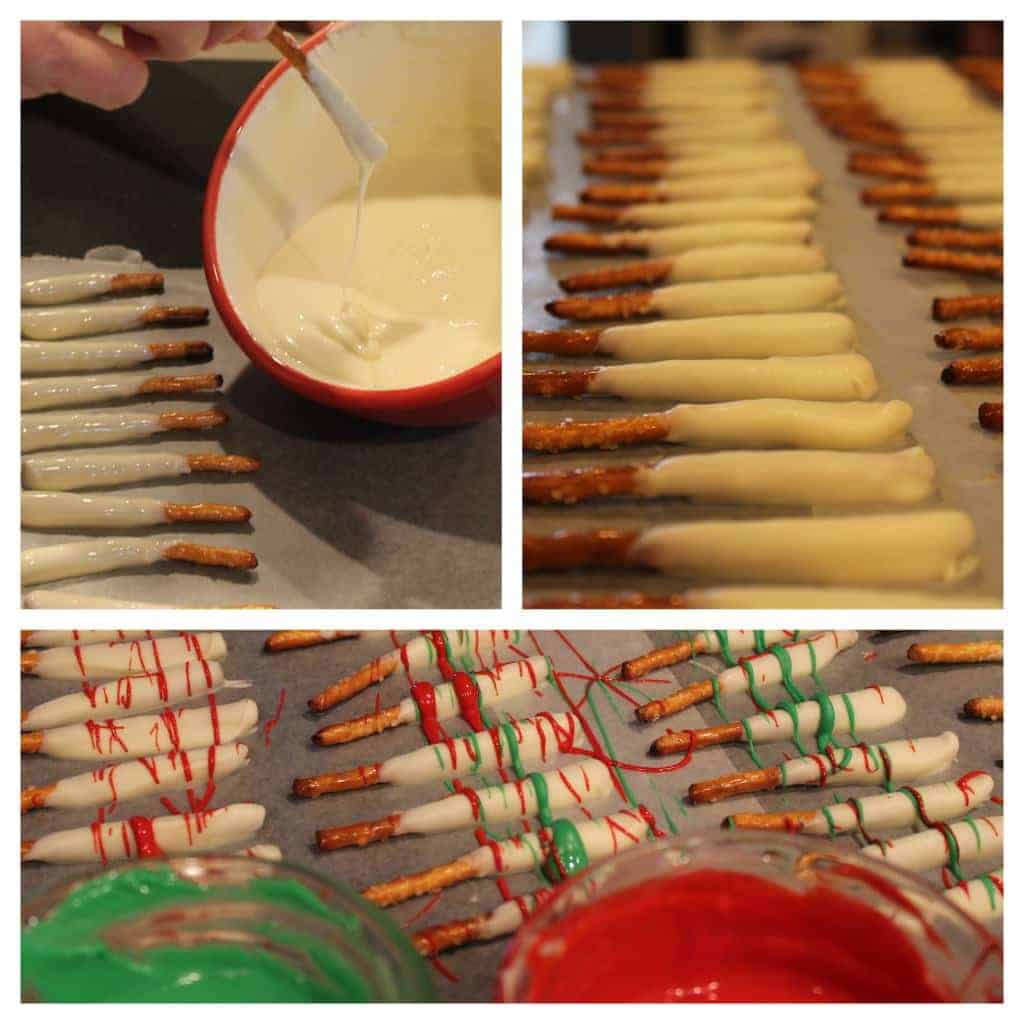 and then…….you're done. AND they keep well if stored in an airtight container. AND they're so cute. And they're healthy…just go with it.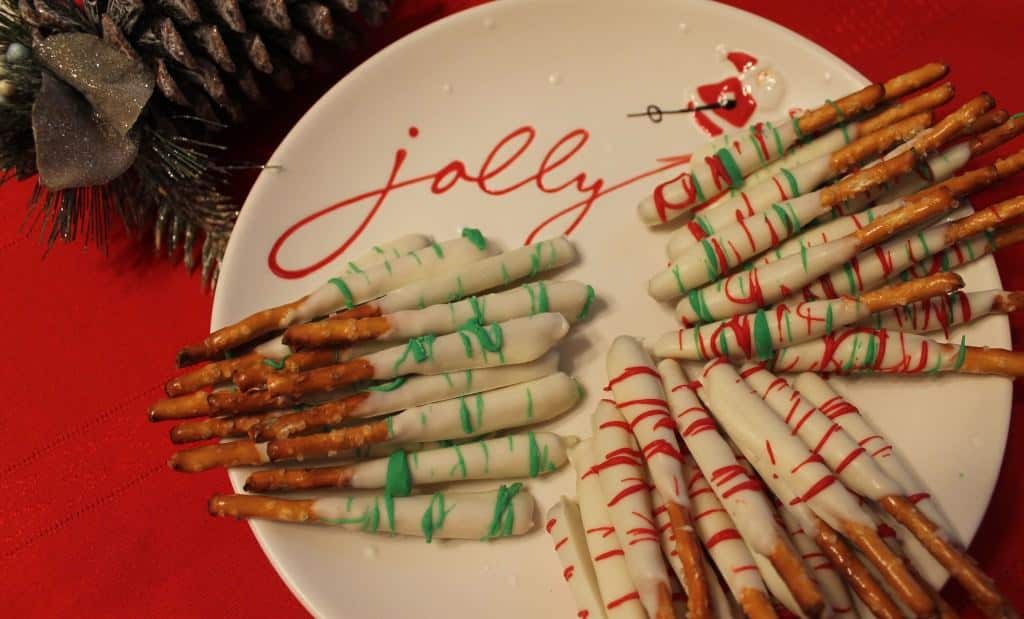 these are also cute for baby showers or wedding showers…you can change up the colors and use whatever works for the occasion!
but really, they're extra cute at christmas :)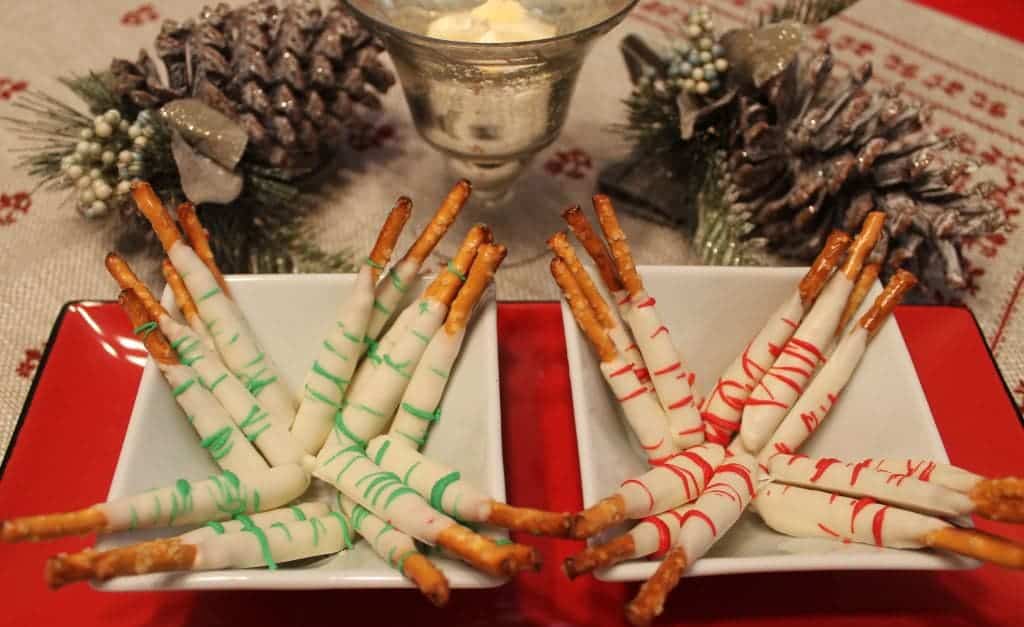 come back tomorrow for more of our favorite christmas recipes! thanks for stopping by.