This Chai Tea Latte Milkshake recipe is the best of both summer and winter! This creamy icy version of everyone's favorite coffeehouse drink is just begging to be made this summer!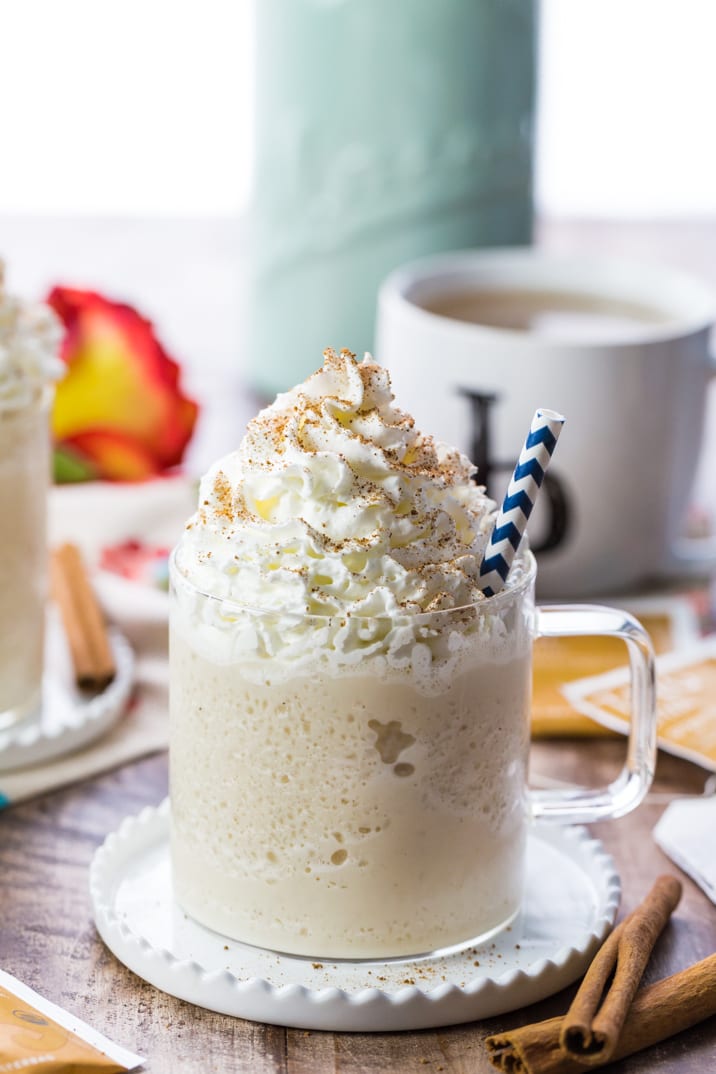 In colder weather, is there anything more comforting than a warm Chai Tea Latte? Cozied up cuddling with the fur babies, watching reality tv (no? just me?), and sipping on Chai Tea. My heaven. But I want it to continue into Summer!
Well…now it can with a chai tea latte milkshake!
Lucky for the simple folk among us (ME), you can buy Chai Tea teabags which makes these milkshakes a breeze. A tasty, delicious, refreshing, and caffeinated breeze!
I love this drink so much, I might even make them in the Winter too. Just call me a rule breaker. Totally worth it!
Be sure to try my spiked chai and homemade horchata too!
Why You'll Love this Recipe:
QUICK AND EASY: It only takes around 10 minutes to make a couple of these delicious milkshakes.
SIMPLE INGREDIENTS: with just 4 main ingredients and some whipped cream for topping, these are so simple to whip up.
MAKE IT ADULT: These are great for kids of all ages, but add in a bit of Baileys for a delicious adult-only treat.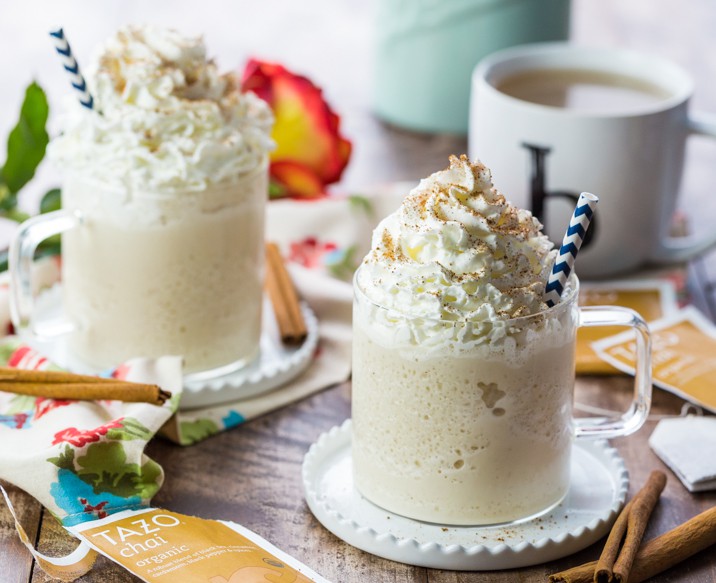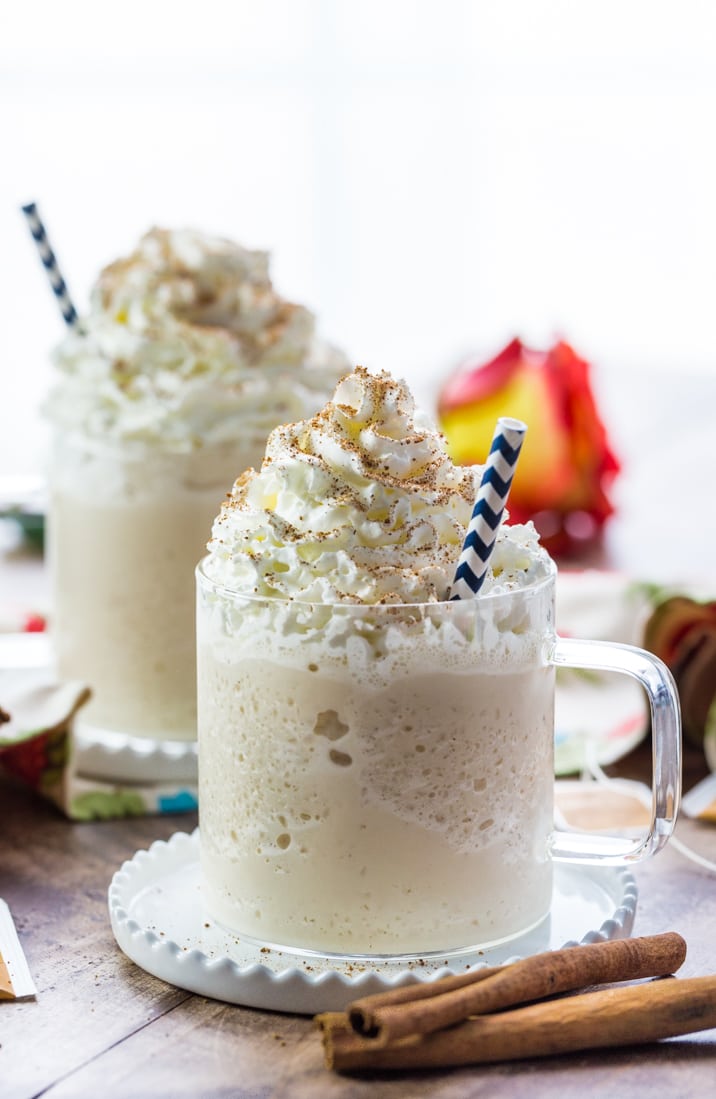 How to Make a Chai Tea Latte Milkshake
You can jump to the recipe card for full ingredients & instructions!
Heat the milk in a saucepan.
Add in the cinnamon and tea bags, simmer then let steep.
Allow to cool.
Add the milk and ice cream to a blender and blend.
Serve with whipped cream.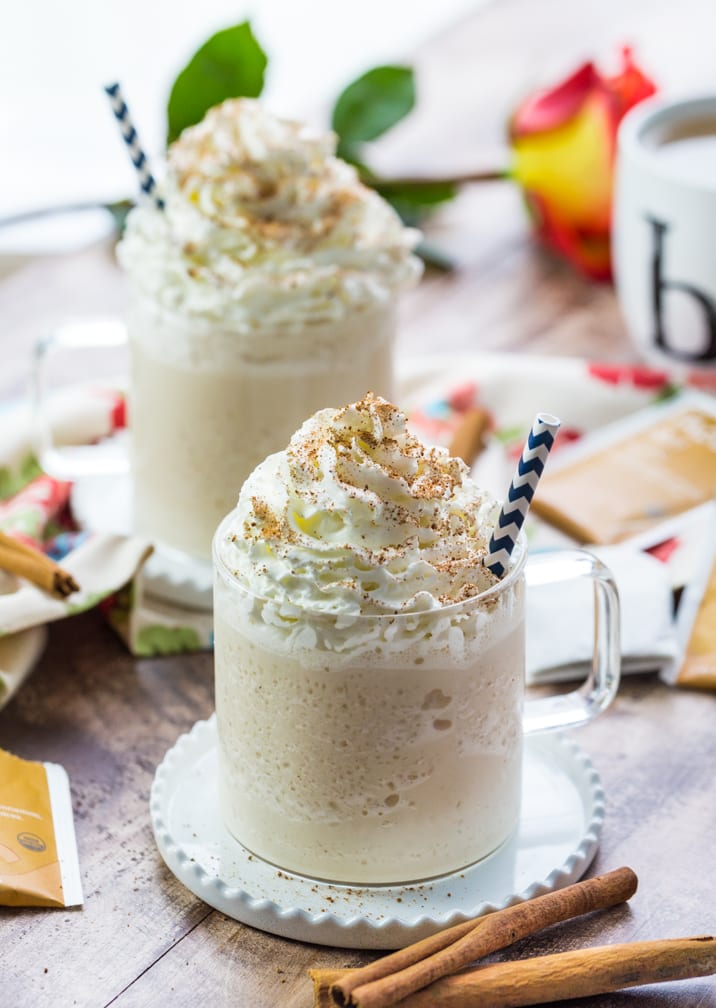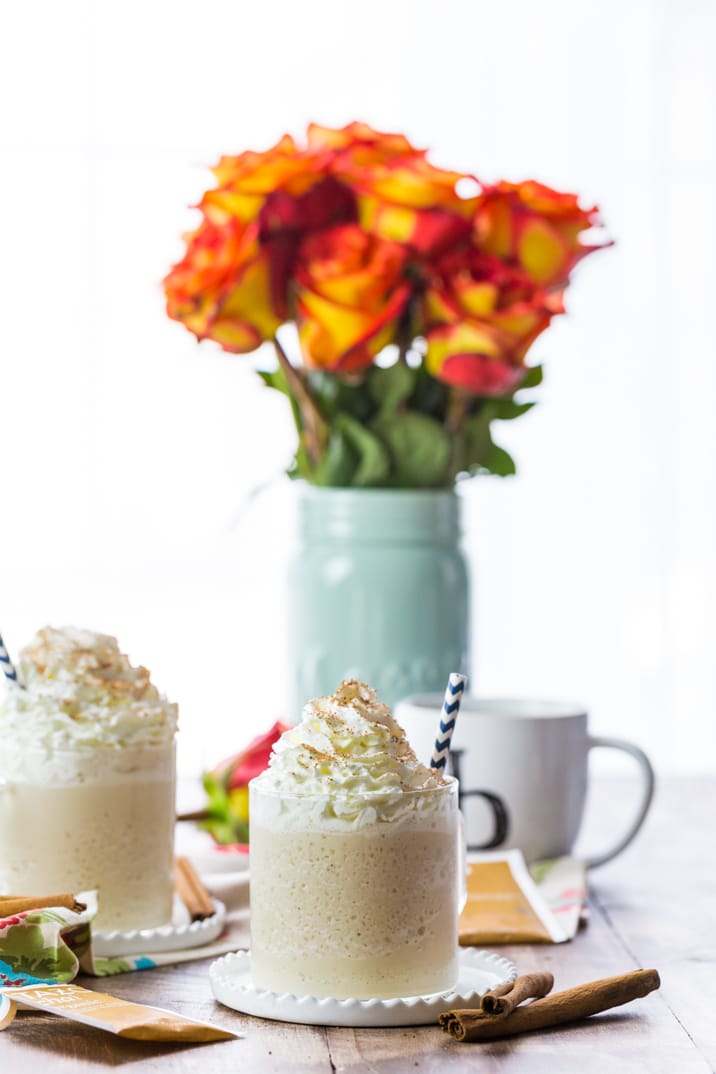 Can you make them ahead of time?
Your chai tea latte milkshake is best served as soon as they are blended, but you can make the milk and chai mix ahead of time and keep it chilled and covered in the fridge til you are ready to use it.
What's the best flavor ice cream to use?
I make this with a coffee ice cream for a delicious rich flavor. If you don't like the taste of coffee, you could use vanilla instead.
Can you make a milkshake without a blender?
Don't have a blender? Don't fret! You can still make this delicious drink!
Simply melt the ice cream in the microwave or gently on the stovetop. Add it to a large mason jar, along with the chai milk, and shake really well til combined.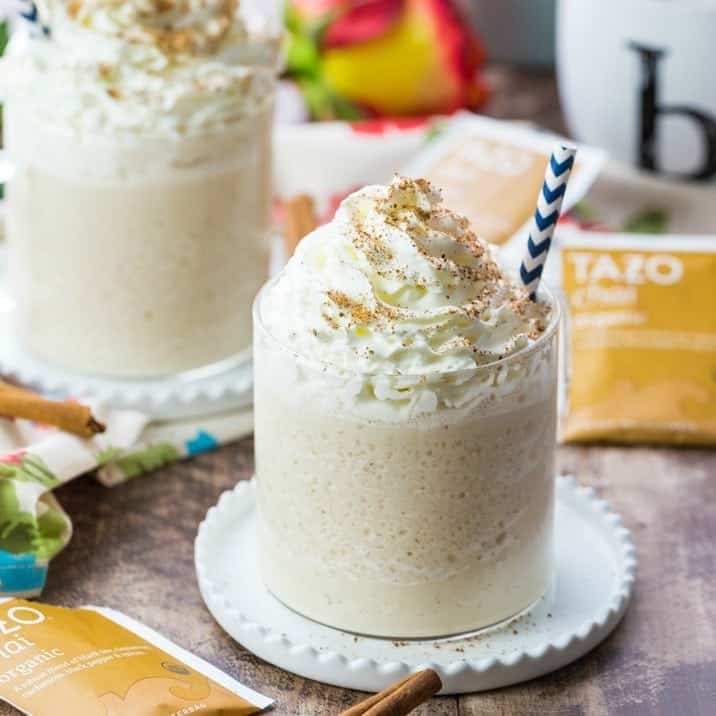 Tips!
Don't boil the milk. It should just be at a very low simmer.
Let the milk cool before adding it to a blender. You can speed up this process by placing it in the fridge.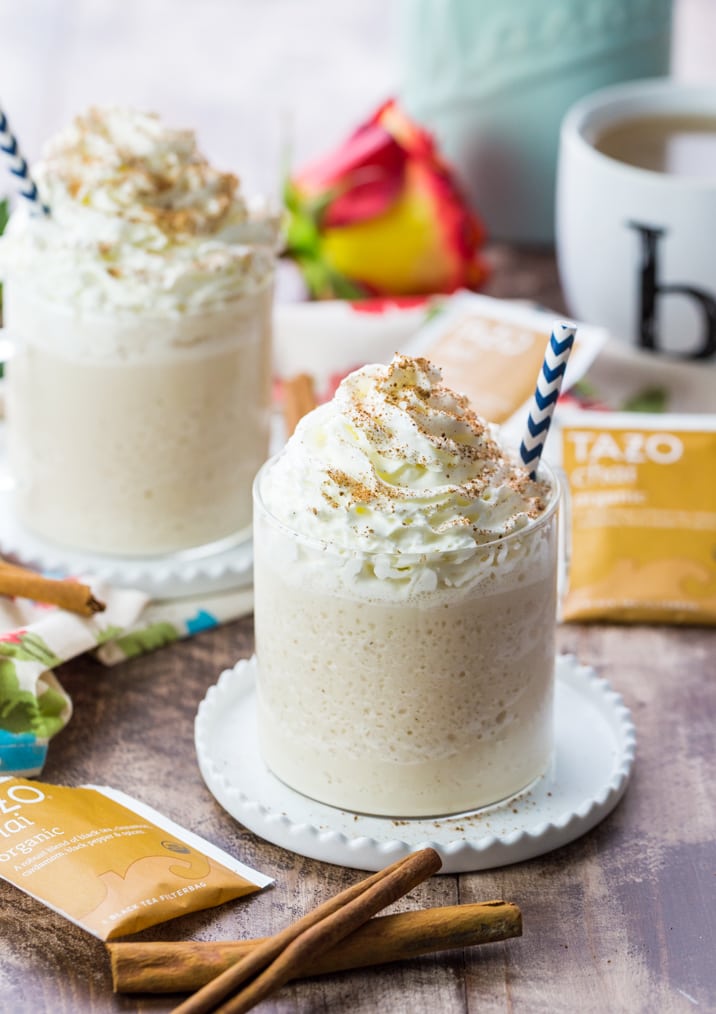 This chai tea latte milkshake is all kinds of delicious! So quick and easy to make, it's perfectly creamy and full of yummy flavors.
Enjoy!
More Milkshake Recipes