SEAFOOD LASAGNA was a total hit in our house. Full of flavor, beautiful, and fool-proof. Layers of noodles, cheese, crab, shrimp, and more! SO DELICIOUS! You might think seafood and cheese don't mix, but I hope you give this easy seafood recipe a try! This Seafood Lasagna Recipe is a must make for any seafood lover. It's a total winner that our entire family loves!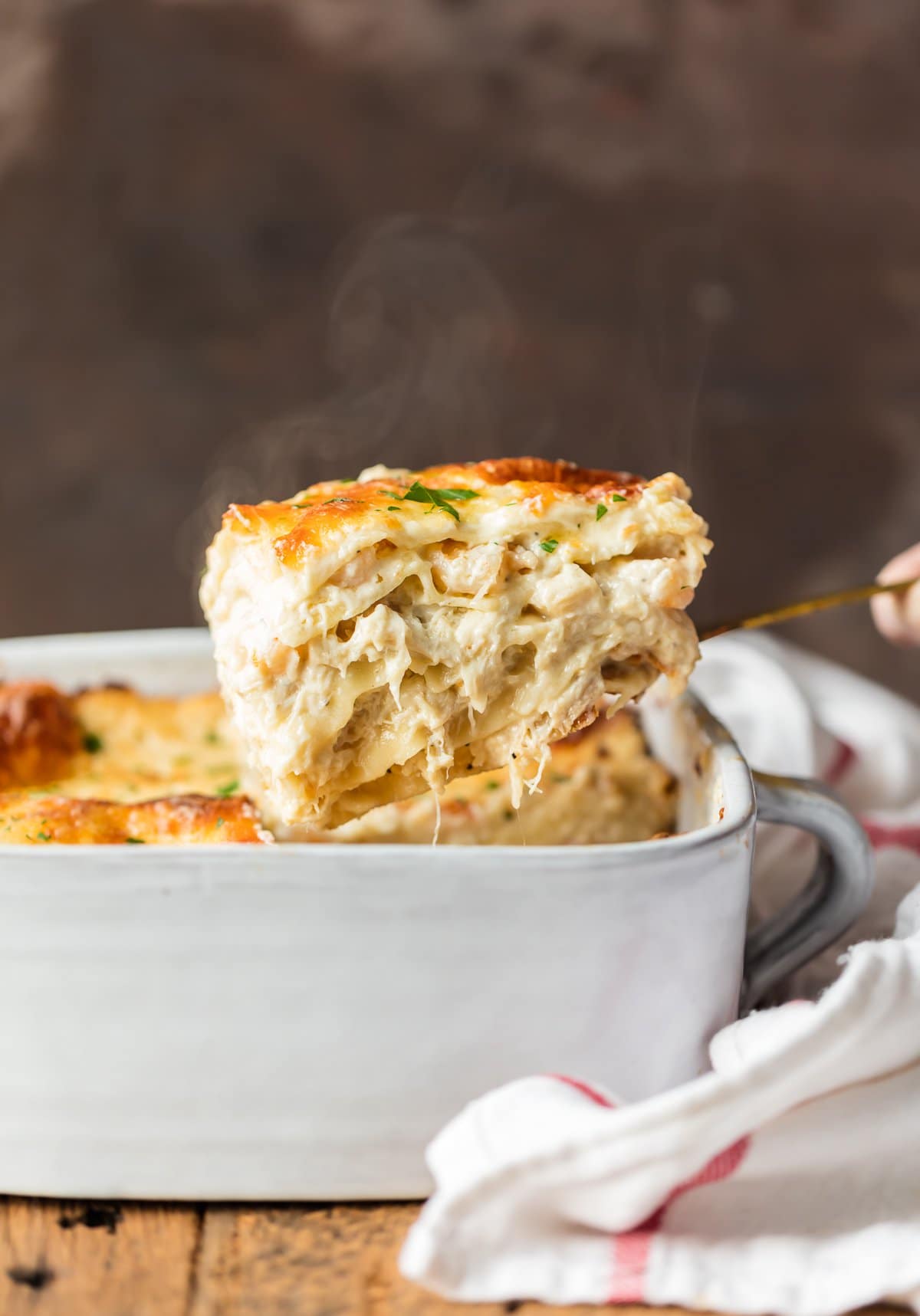 Cheesy Seafood Lasagna Recipe
Seafood Lasagna is one of the best easy seafood recipes I've found in a long time. This Seafood Lasagna recipe is the ultimate creative comfort food when you're in the mood for something a little different.
This recipe for CHEESY SEAFOOD LASAGNA has had me so excited for weeks! It's the ultimate comfort food and one recipe that actually stopped Pat in his tracks. HE LOVES IT and I hope you do too! It reminds me a lot of my favorite White Chicken Lasagna, but even cheesier, creamier, and tastier.
If you're in the mood for a creative and delicious seafood feast, this is it! It's a cold weather must and SO crave worthy. I mean, just look at that hot slice of Heaven! Does it get any better than this Seafood Lasagna?
This Seafood Lasagna recipe is one one of the best seafood recipes for maximum flavor and comfort!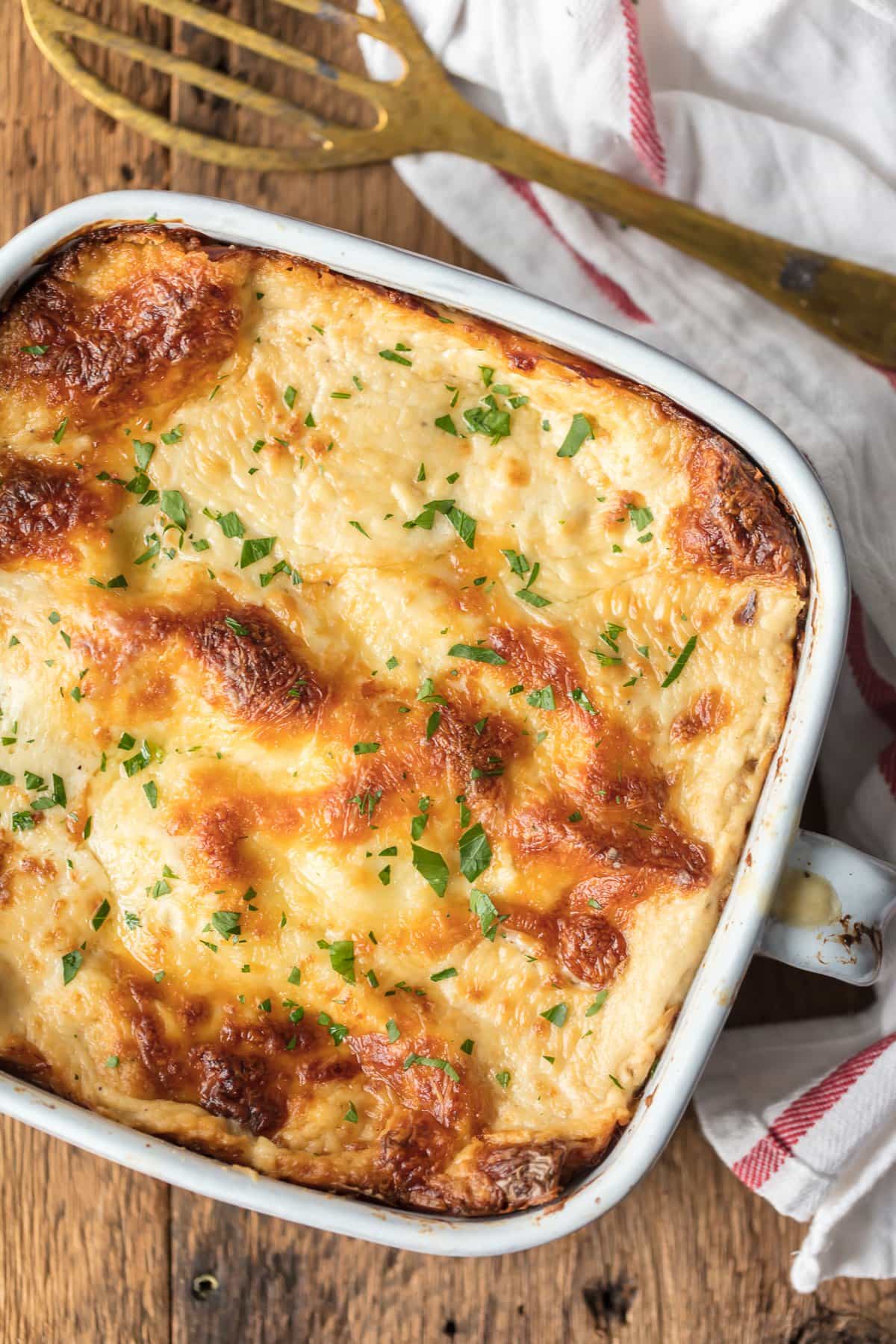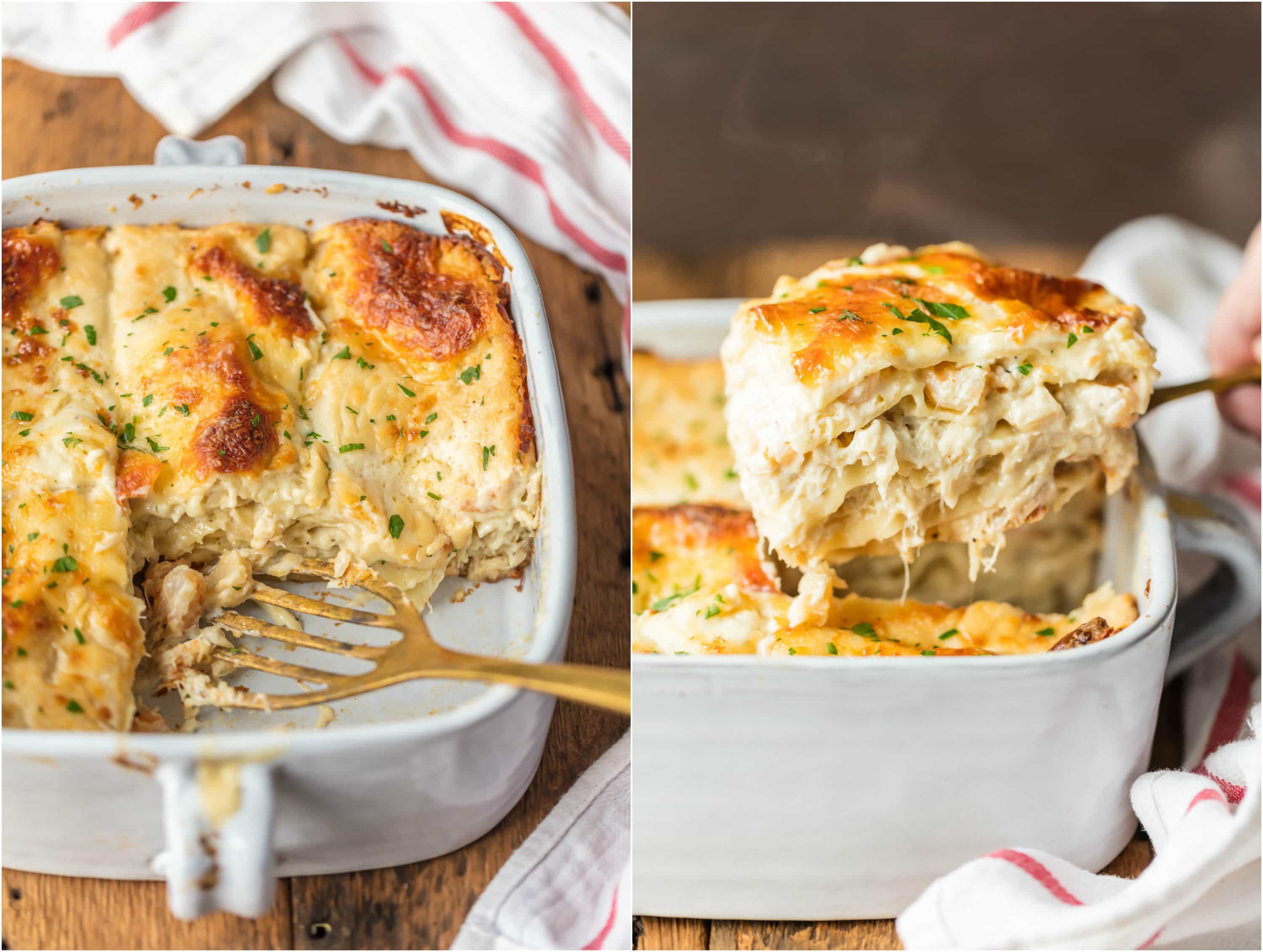 How to Make Seafood Lasagna
Seafood Lasagna is unique and delicious and sure to please. Yes, Cheese and Seafood can mix!
My friend Susie posted on facebook about an amazing Cheesy Seafood Lasagna recipe she made earlier this year and I knew we had to try it. THANK YOU SUSIE! Mom helped me figure out the recipe, and we were in business. We used real crab instead of imitation and added some cheese (duh). We also made it in a smaller dish in order to make high layers of all the goodness. THE MORE THE BETTER!
If you're worried about cheese + seafood, don't be! It somehow just WORKS in this delicious recipe. It's a creative spin on a classic recipe that everyone is sure to love. Aren't easy seafood recipes the best?!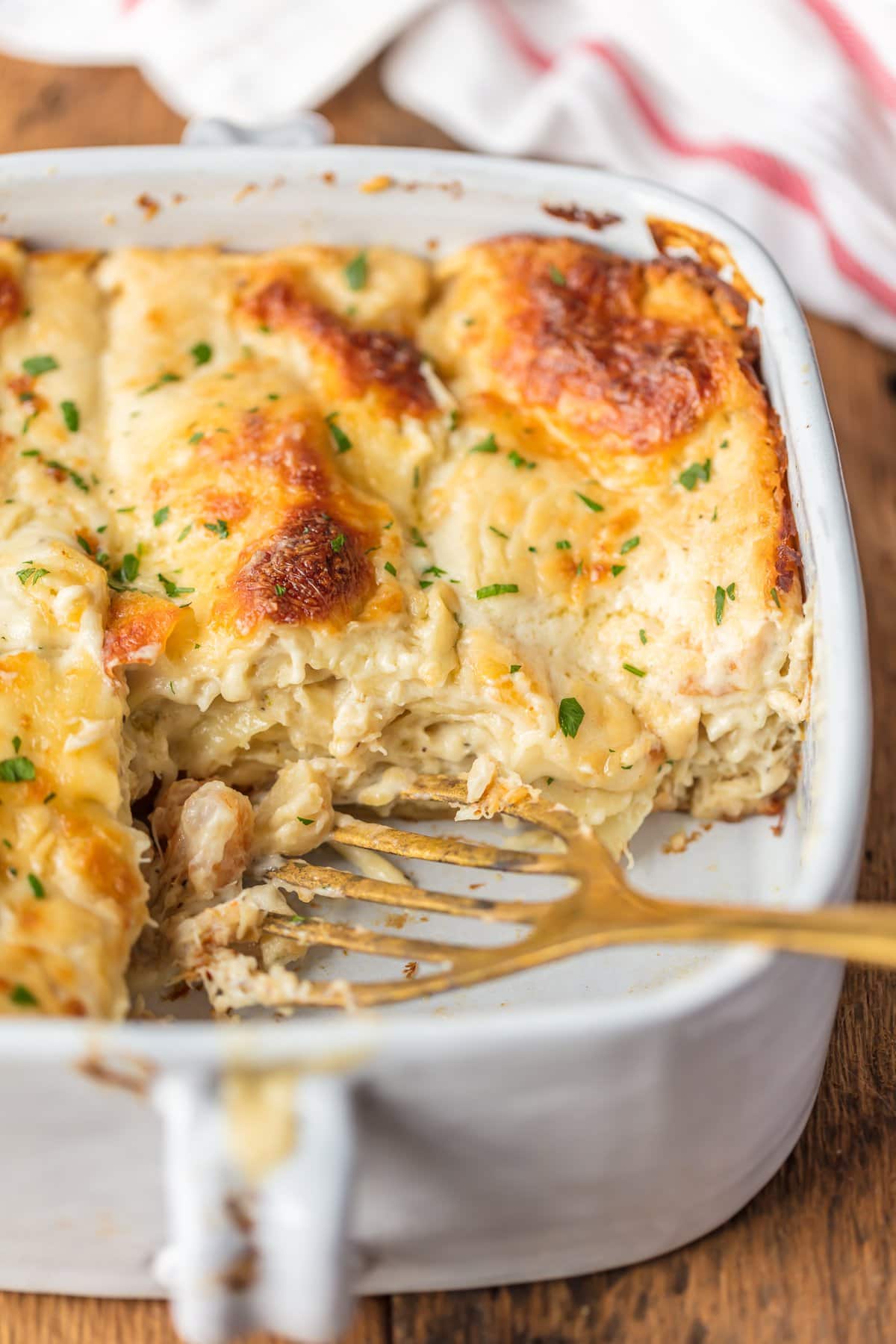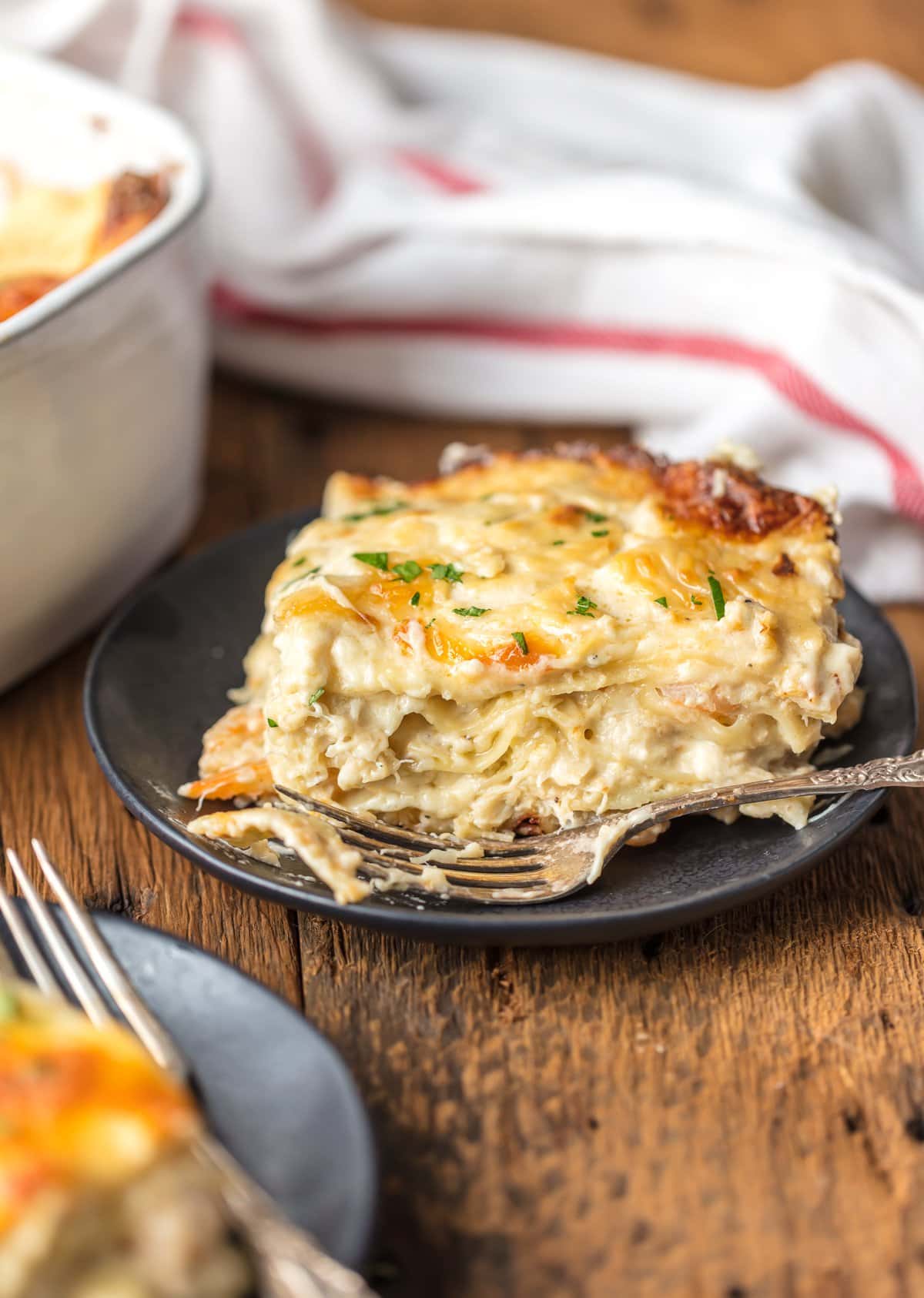 Easy Seafood Recipe for a Crowd
This is the kind of meal you pay top dollar for at your favorite seafood grill. Layers of crab, shrimp, and scallops, OH MY! Its just too good to be true. Pair it with some amazing white wine and you'll really be in business. If your dinner guests love seafood, this is a great recipe to serve a crowd. It always impresses!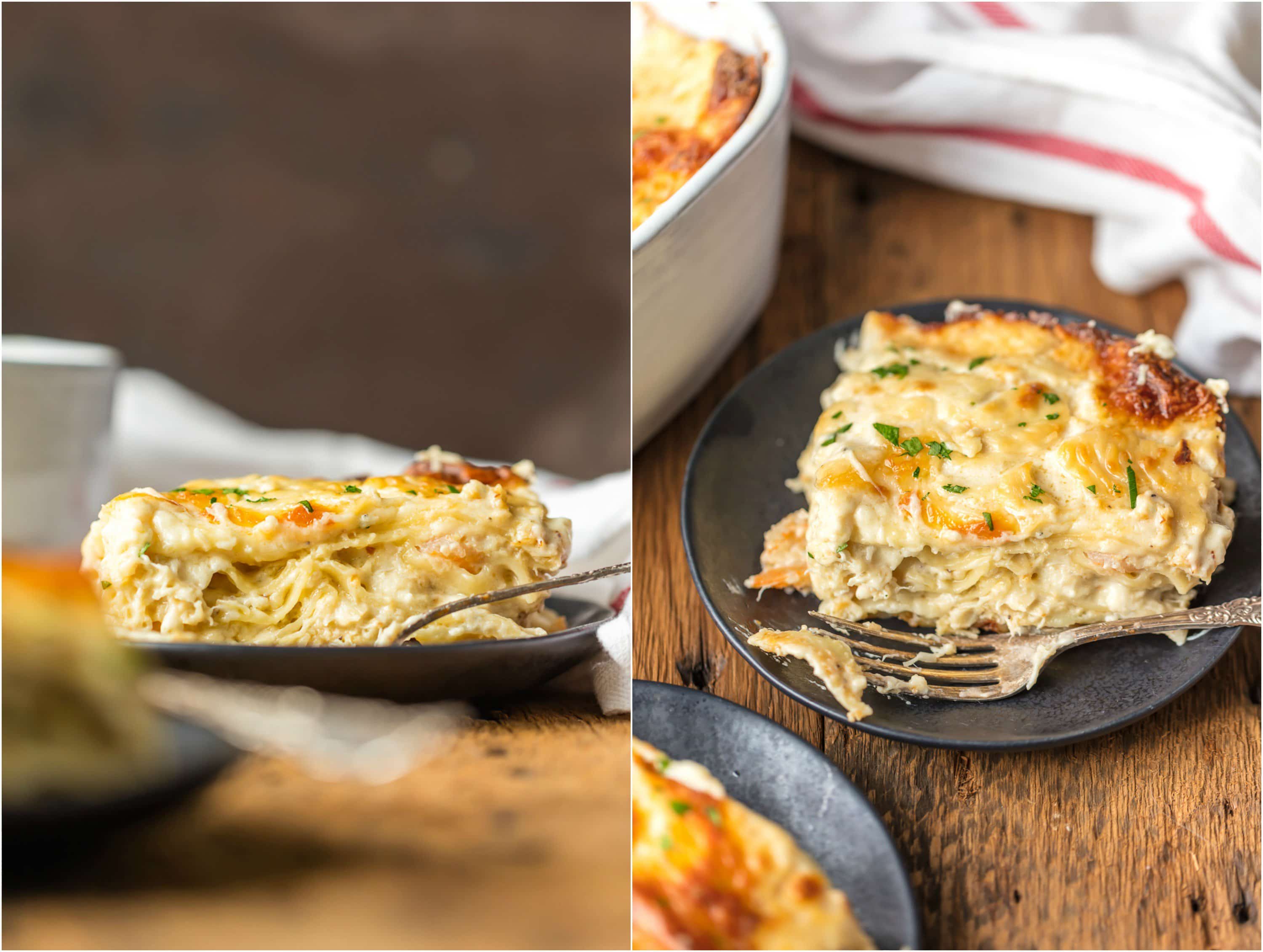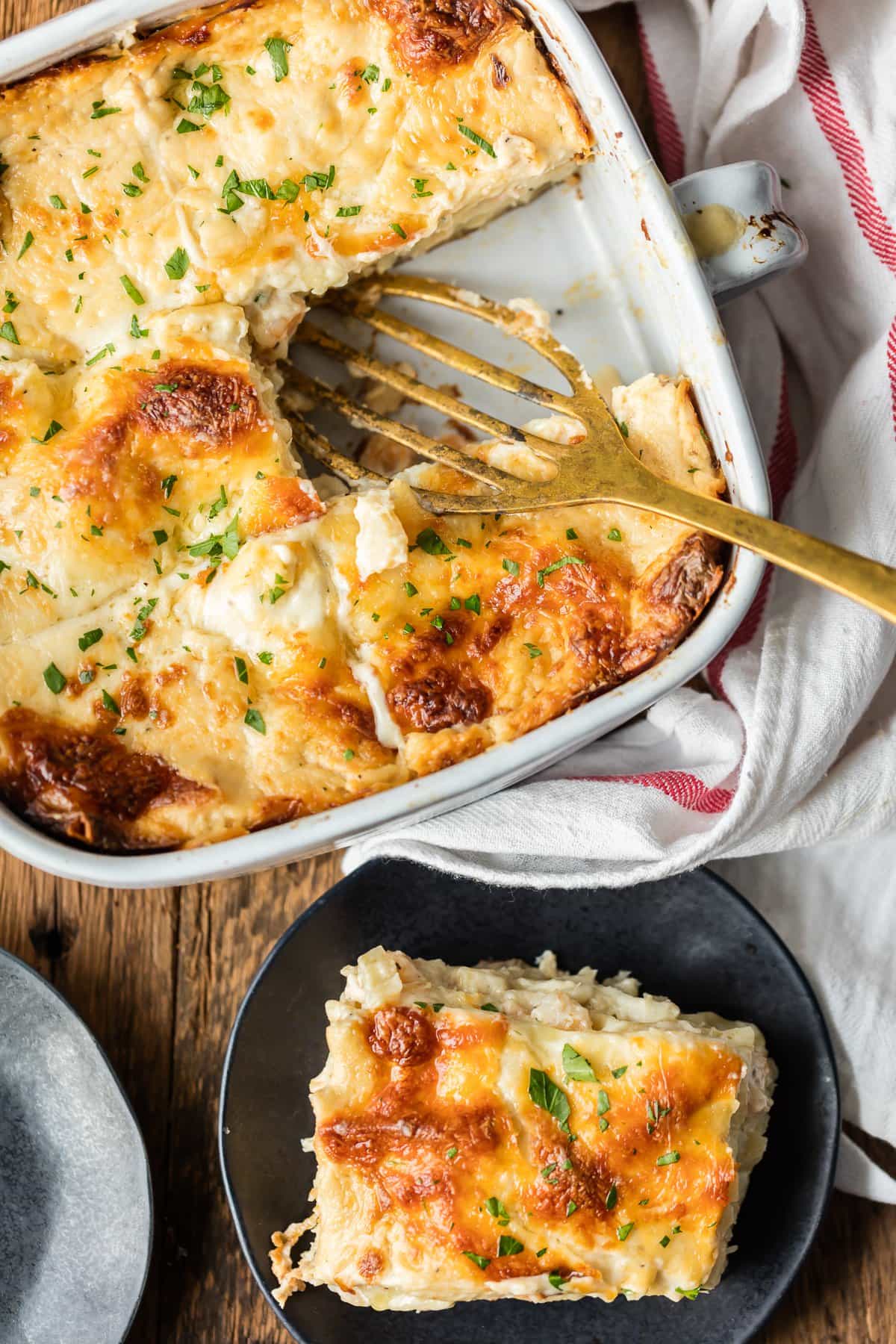 I hope you give this a try. Pat gives it his biggest 5 star thumbs up review.
Pat loves seafood so I knew this Seafood Lasagna Recipe would be right up his alley. He was so disappointed when the leftovers ran out. Don't worry Pat, I'll be making this Cheesy Lasagna Recipe again and again! He is my toughest critic so his praise is always very important and valued!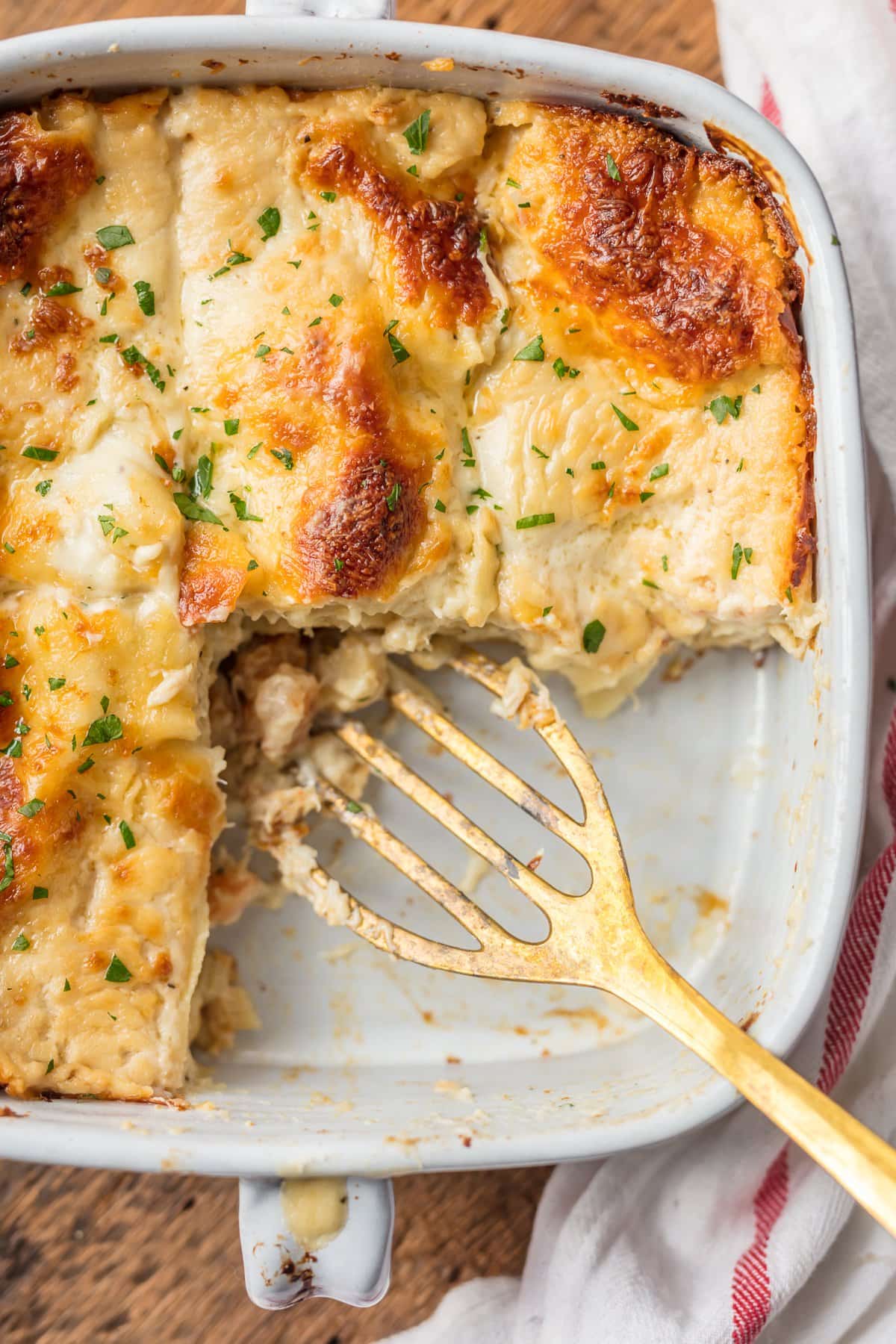 I hope you love this Seafood Lasagna Recipe as much as we do! It's a family favorite for sure. Pair it with our Oatmeal Molasses Rolls and some Oreo Poke Cake for dessert (it won't be a low cal day and that's okay!). And if you're a true seafood lover, you MUST make our Parmesan Crusted Tilapia Recipe, Easy Garlic Shrimp Recipe, Seafood Salad, Grilled Salmon with Avocado Salsa, Seafood Gumbo, and Bang Bang Shrimp Recipe.
If you're looking for a lasagna recipe and this one isn't quite right, try our White Chicken Lasagna (!!), Dutch Oven Lasagna (EASY) or Weight Watchers Lasagna (only 8 WW points!).
See the recipe card below for full details on How to Make Seafood Lasagna. Enjoy!