Stuffed Chicken Bryan Rollups: chicken, goat cheese, sun dried tomatoes, basil, garlic and butter. What more do you need?? Chicken Bryan is one of my favorite meals from Carrabba's and its so fun to make it at home!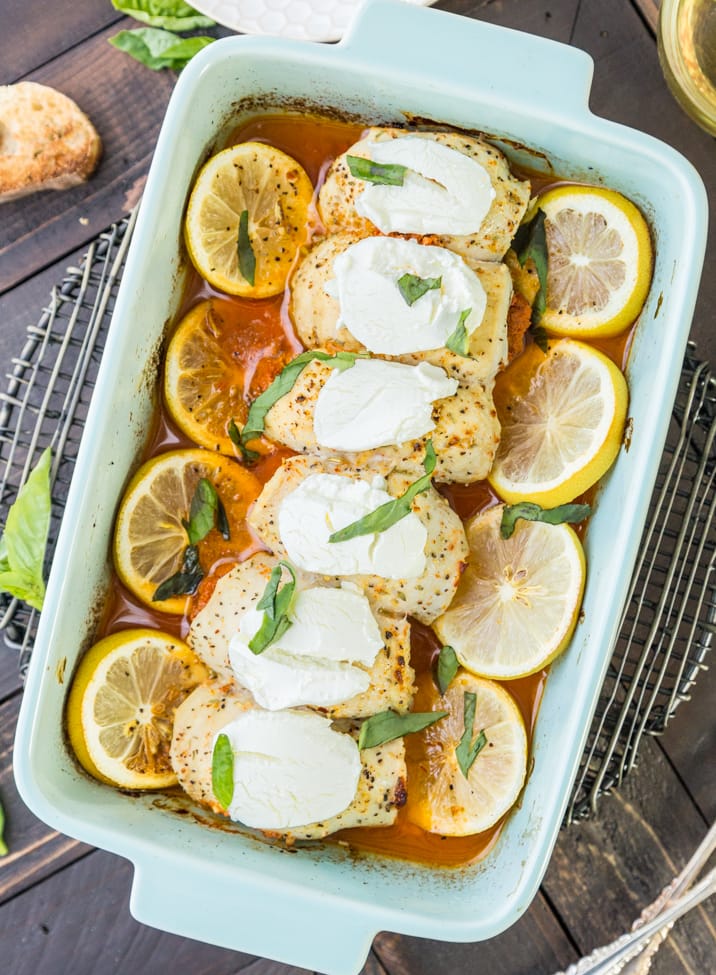 I've got a GOOOOOOD one for you today, folks. Stuffed
Stuffed Chicken Bryan Rollups!
If you're not familiar with Chicken Bryan… well… I need you to go eat at Carrabba's and order it. Like, yesterday. It's one of my all-time fave restaurant meals; chicken topped with goat cheese and sun dried tomatoes, all drenched in an amazing lemon butter sauce. Good, right?? Well, I changed things up a bit, made it easier (that's what I do!), and came up with this stunner. I know you're going to love it!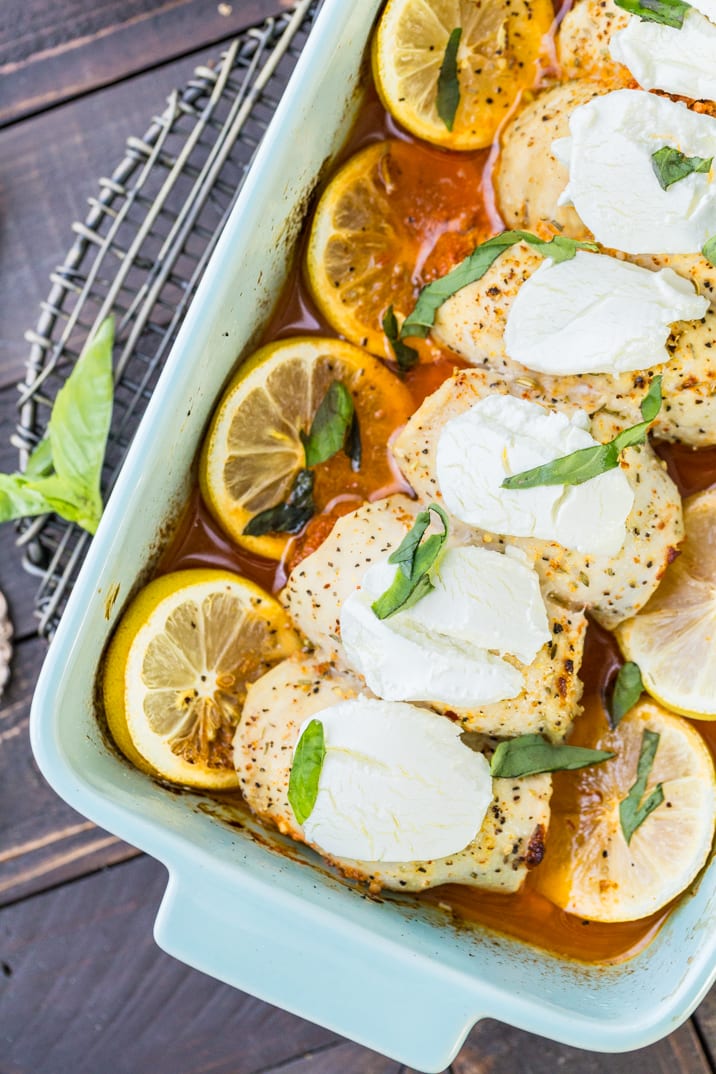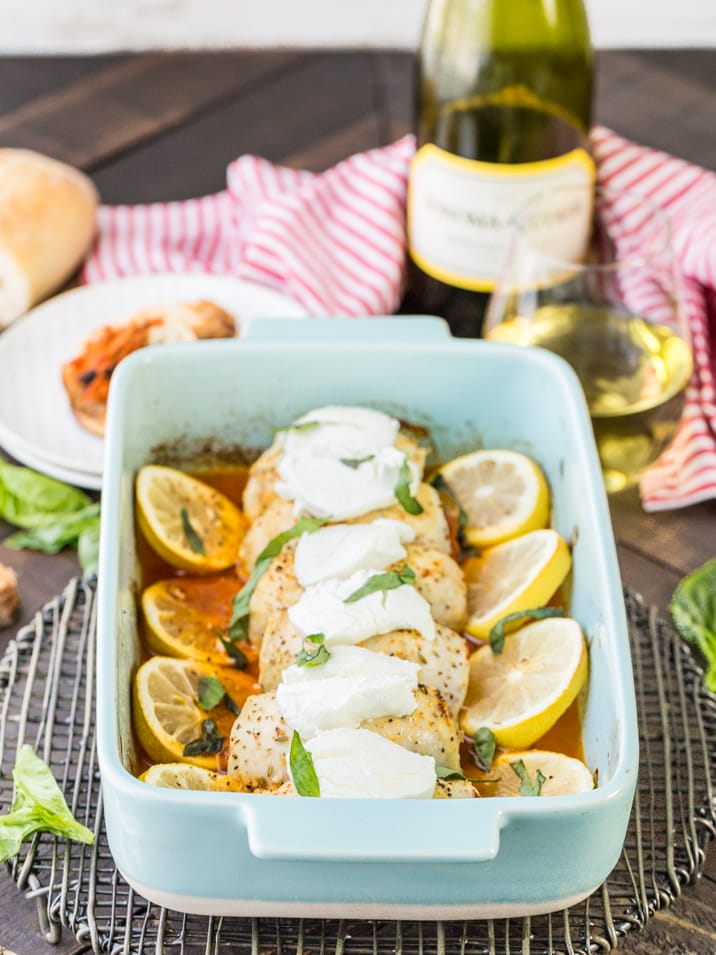 I'm a big fan of chicken roll-ups. There's just something fun, and DEFINITELY delicious about them. One of my favorite recipes to date has been my Mozzarella Chicken Rollups. YUM. Even when I was making those, I was thinking about doing the same thing with Chicken Bryan flavors. I have no idea why it took me so long to finally try, but I'm glad I did. I'm a tad in love with this recipe.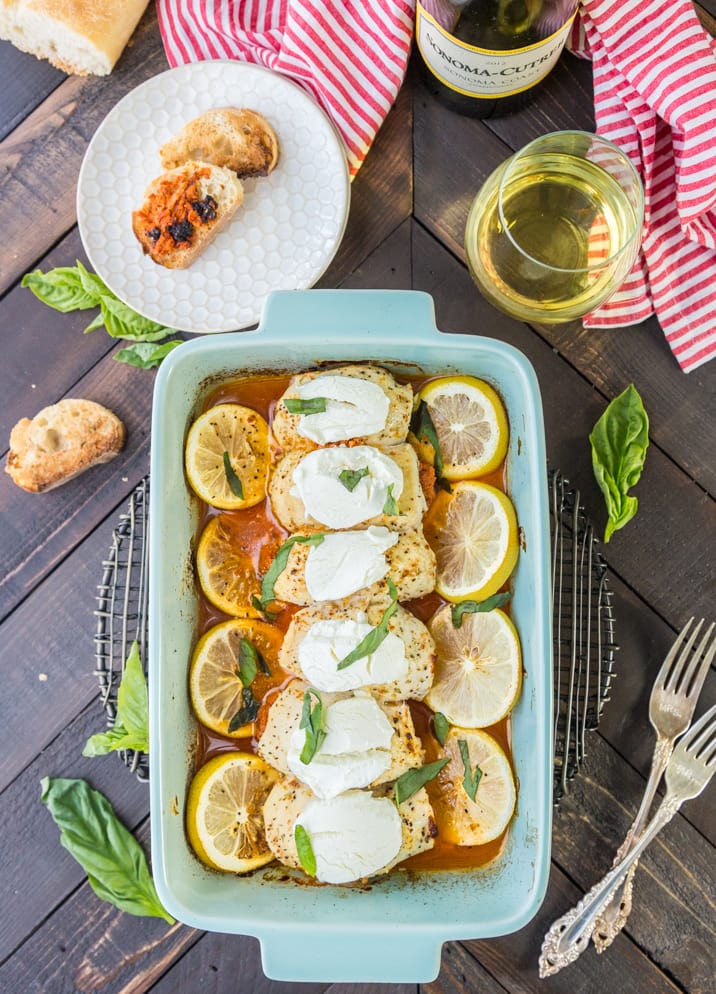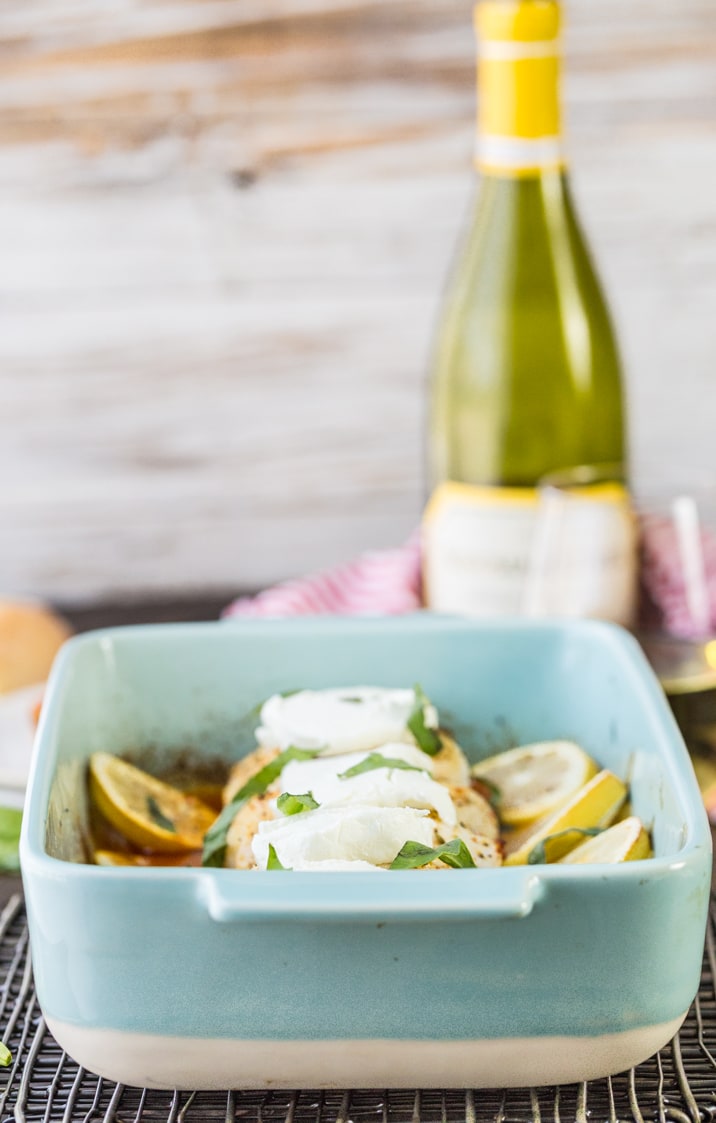 So although I do still recommend trying Carrabba's and ordering Chicken Bryan, you can just as easily make these at home.
If you love goat cheese as much as me, you'll be in heaven!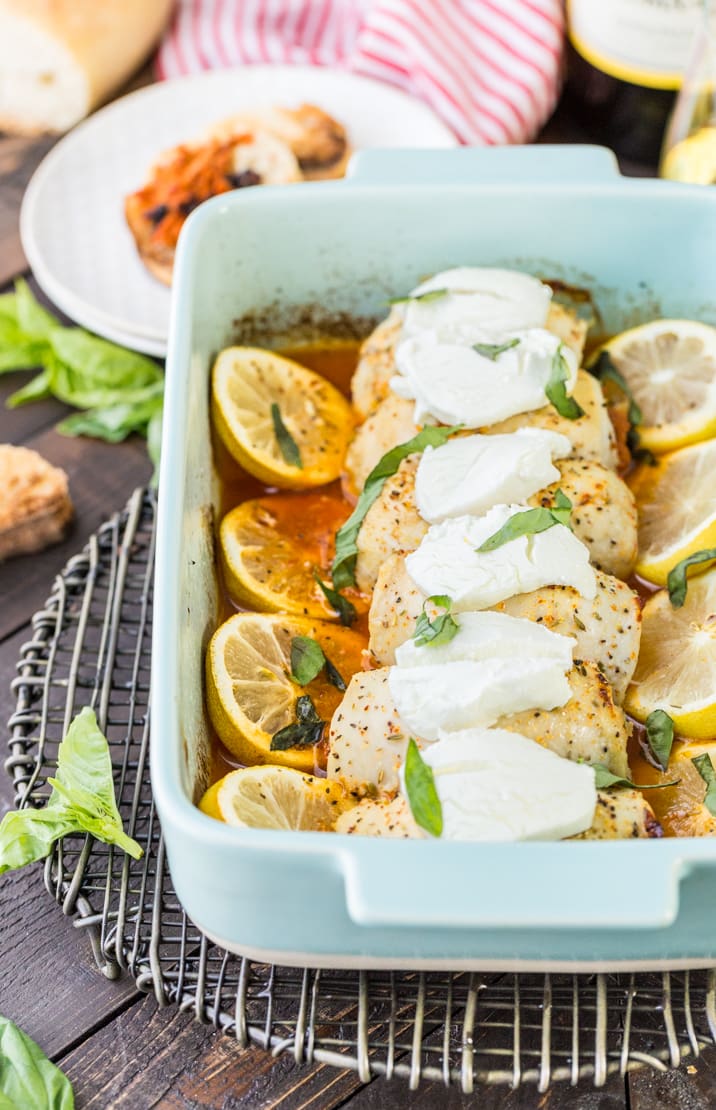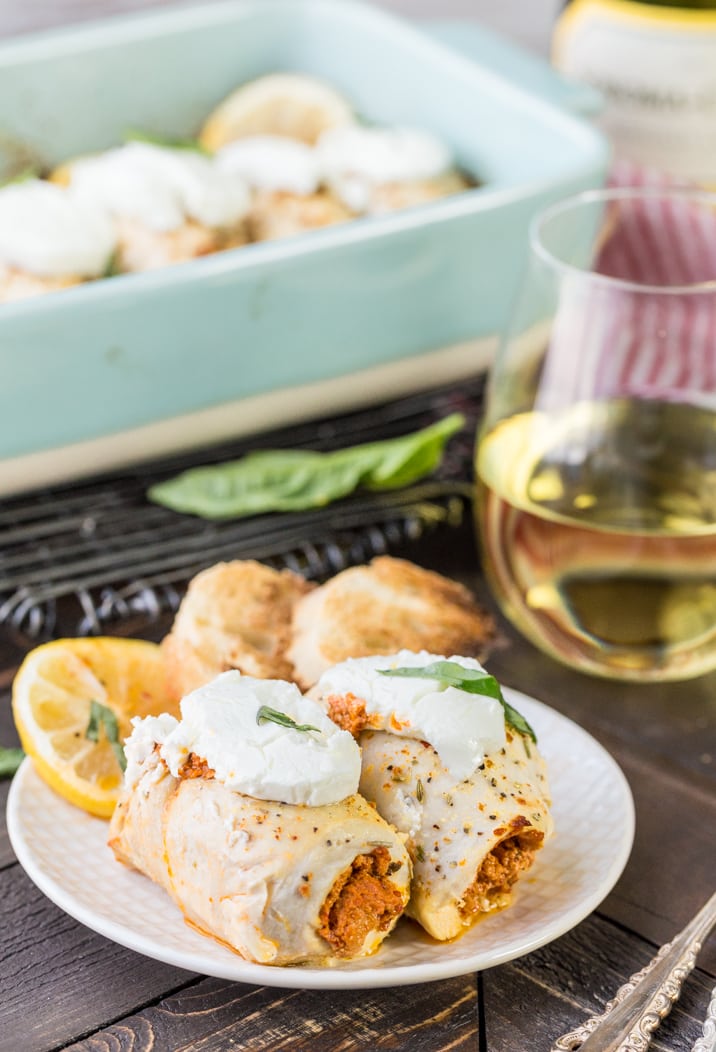 Enjoy!
Click here to check out our full Baked Chicken Guide for more EASY baked chicken recipes!
Stuffed Chicken Bryan Rollups
Ingredients
3

chicken breasts

cut lengthwise (to make 6 thinly cut chicken breasts)

1/2

cup

goat cheese

1/2

cup

sun dried tomatoes

3-4

large leafs fresh basil

chopped

12

tablespoons

butter

melted

1 1/2

tablespoons

garlic

minced

3/4

cup

white wine

juice from 4 lemons

2

lemons sliced into 8 slices.

salt and pepper to taste

6

thin slices goat cheese for garnish

optional

extra chopped basil for garnish
Instructions
Preheat oven to 450F

After you slice the chicken to create thinner pieces, pound each piece down to about 1/2 inch thick. Set aside.

Whisk together melted butter, garlic, lemon juice, and white wine. Set aside.

Place basil, goat cheese, and sun dried tomato in a blender or food processor and blend until well combined and creamy.

Take each chicken breast and cover with 1-2 tablespoons of the goat cheese mixture. I say the more goat cheese the better! Roll each breast and place in a spayed pan, seam side down. Repeat with the remaining chicken.

Season with salt and pepper to taste.

Pour half of butter mixture over chicken. (If butter mixture has hardened at all, microwave briefly before pouring)

Place lemon slices on both sides of pan.

Bake for 20-25 minutes or until chicken is cooked through. Since they're thinner pieces, they will cook quickly so be careful not to over cook!

Remove from oven and pour remaining butter mixture over chicken.

Garnish with more goat cheese (yum) and basil is desired.

Enjoy!