Grilled Fajita Chicken Kebabs marinated in cilantro pesto make for a healthy and delicious dinner! Throw these babies on the grill and your in business for a delicious and healthy Summer dinner!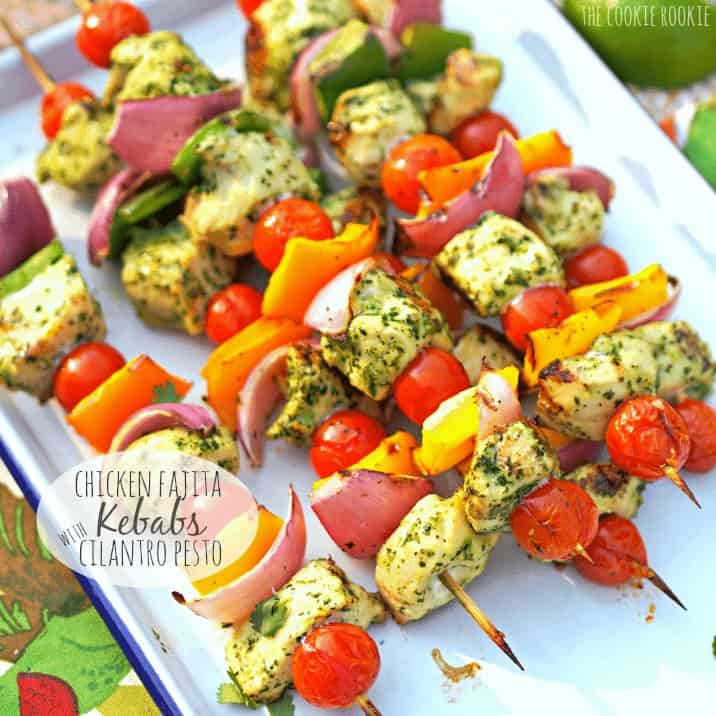 Since I just recently learned how to cook (I'm still learning…I probably shouldn't write that in the past tense!), I never realized I had such a love for grilling! Pat and I received a gorgeous gas grill as a gift for our wedding (thanks to some amazing friends), and it was been getting some amazing use this summer! Some of my favorite recipes I've ever posted on The Cookie Rookie have been from the grill. This recipe is one of those favorites. Healthy, flavorful, quick, and easy. And SO delicious.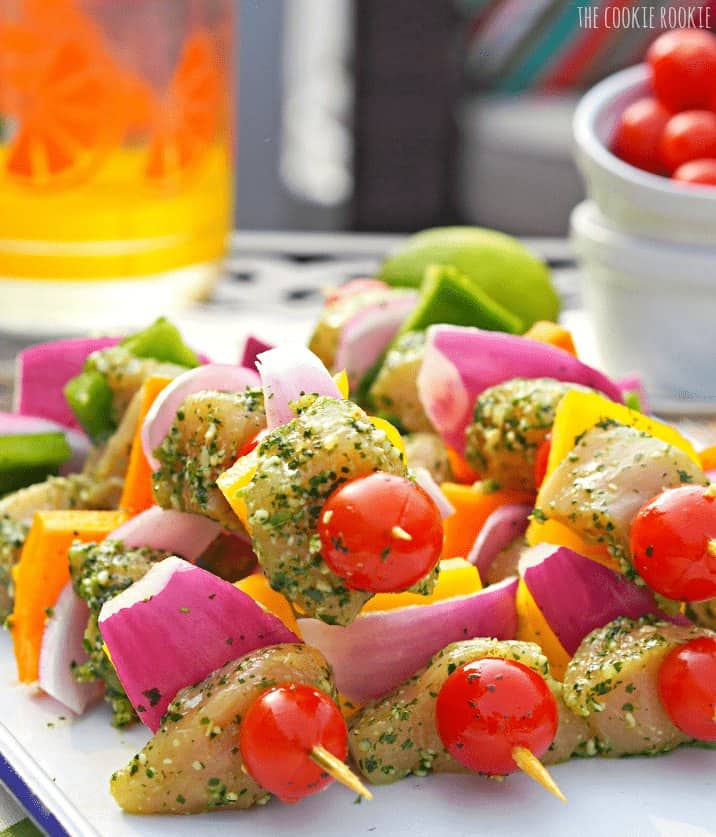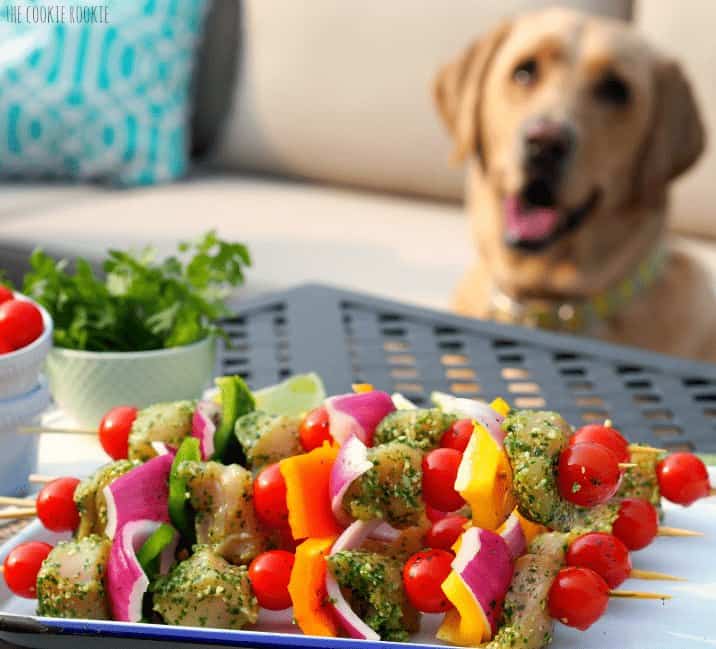 As always, Scout was on hand to supervise the cooking process. She is the absolute best sous chef…except if left alone she would eat everything in sight. So she supervises the grill and I supervise her. The perfect team.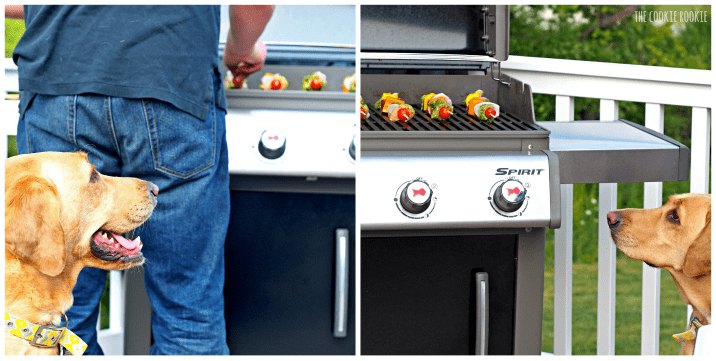 See what I mean? She's always around. My Cookie Rookie mascot.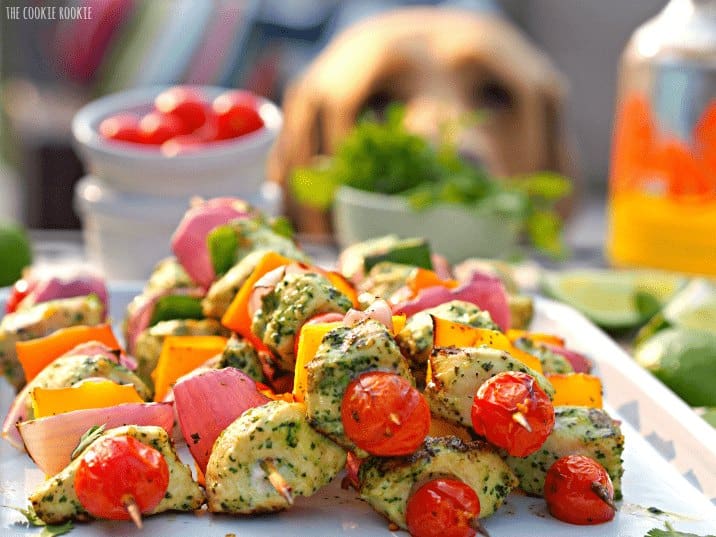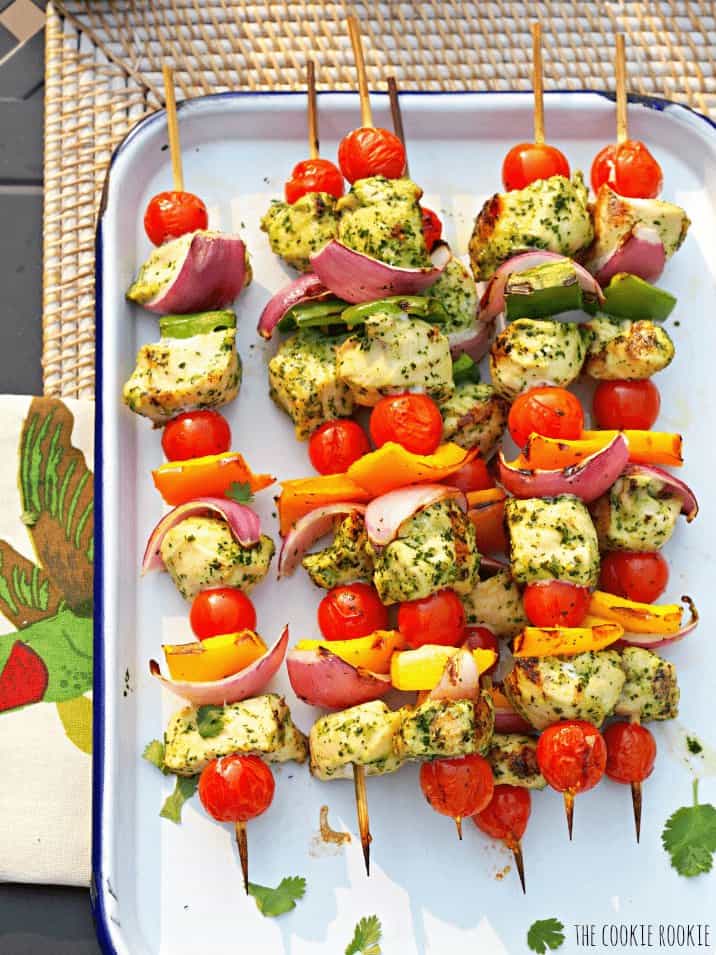 These are so packed with flavor, you won't believe they're so healthy! Its nice to feel good about eating delicious meals. I'm slowly but surely learning to cook healthier meals!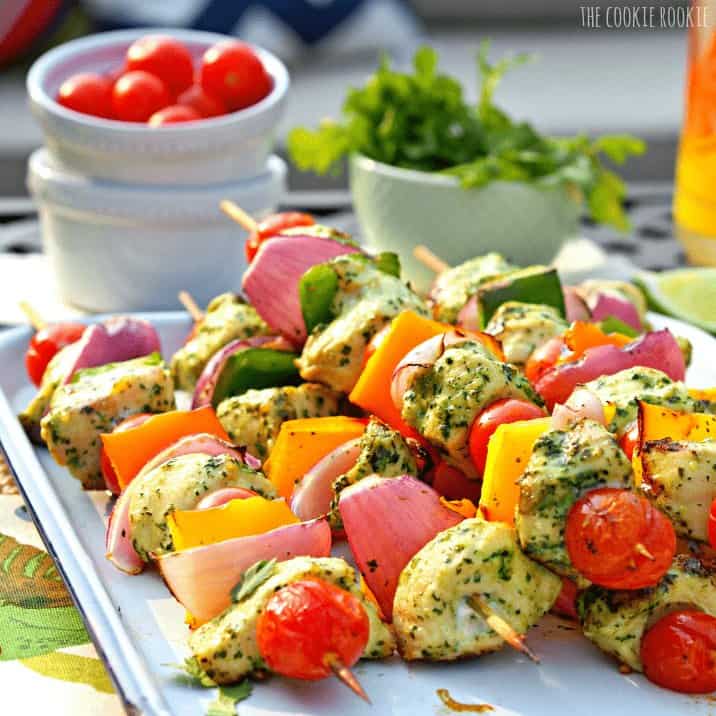 I love basil pesto, but had never tried, or even tasted cilantro pesto. YUM! I love cilantro on my salsas and in Mexican recipes, so it was the perfect compliment to these Chicken Fajita Kebabs. All the flavor of Chicken Fajitas on one healthy stick. Perfection.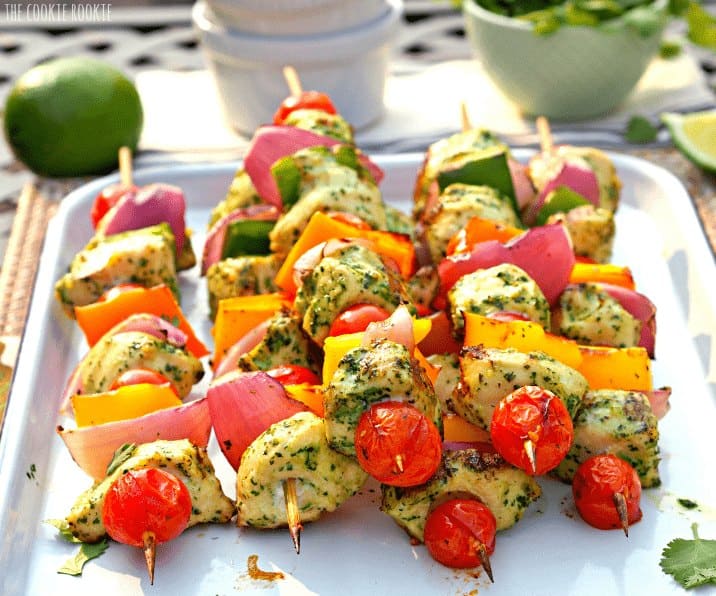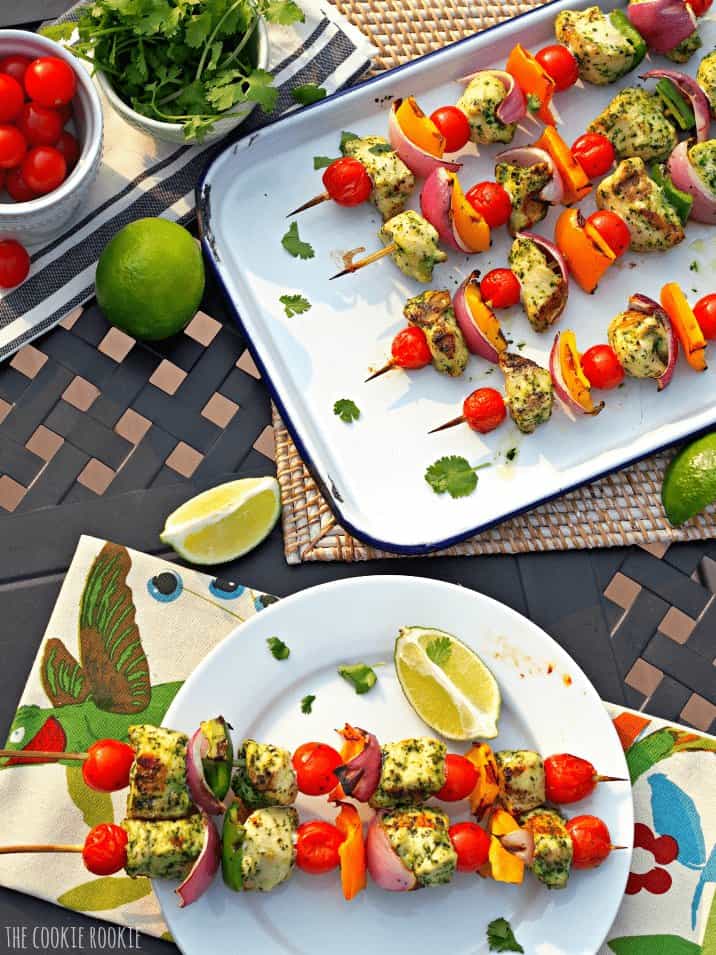 A dinner without cheese that I actually adore!! I'm making progress :). Enjoy!