These chicken mexican pizzas will make you never think about Taco Bell again! Let me explain…
i'm married to an addict.  a Taco Bell addict.  I kid you not that when we go to taco bell…he can spend $20.  and that's saying something!!! his mom tells stories of when she would check his credit card statements in college and there would be hundreds of dollars spent on taco bell…and nothing else.  literally he pretty much had a taco bell credit card.
pat did nutrisystem before the wedding mostly out of convenience…but his cheat meal was ALWAYS taco bell.  and if the cheat meal had to be something else, like if my parents were in town and wanted to go to dinner, he would be genuinely disappointed that he couldn't eat at Taco Bell.  its a sickness!! but I have the cure…homemade chicken Mexican pizzas.  only 500 calories and SO filling.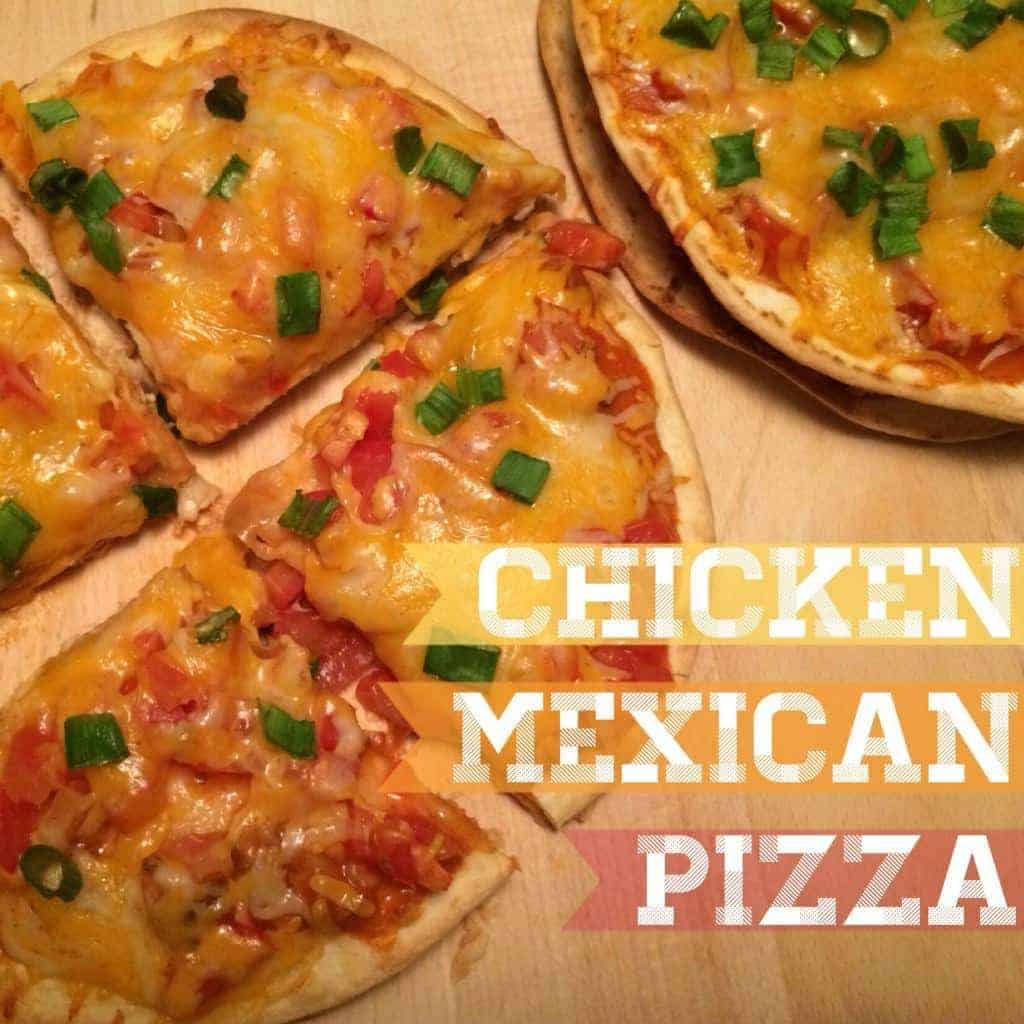 these taste so much like the real thing, but better because of the fresh ingredients.  it was also really fun to make together.  he was very ready to help with these…he wanted them to be perfect if they were going to attempt to replicate the food of the Gods :)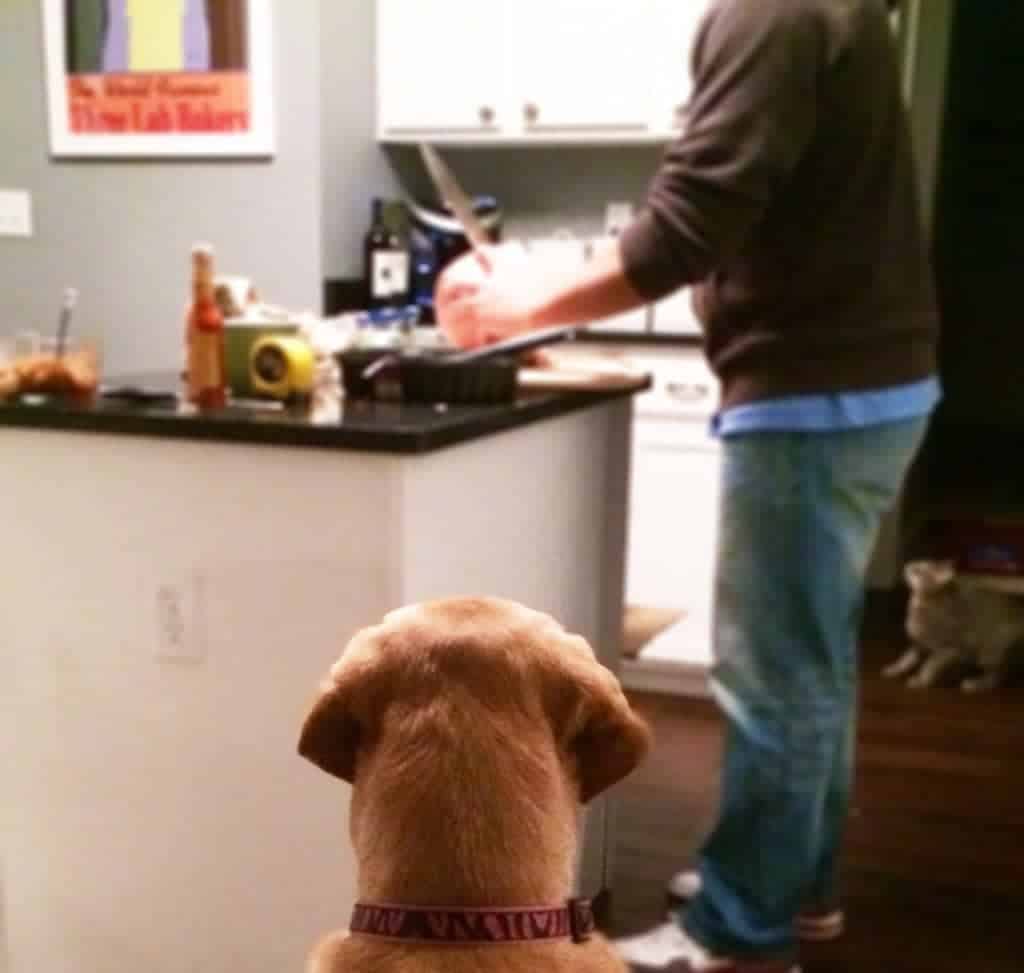 you never can have too much kitchen supervision when this guy is working.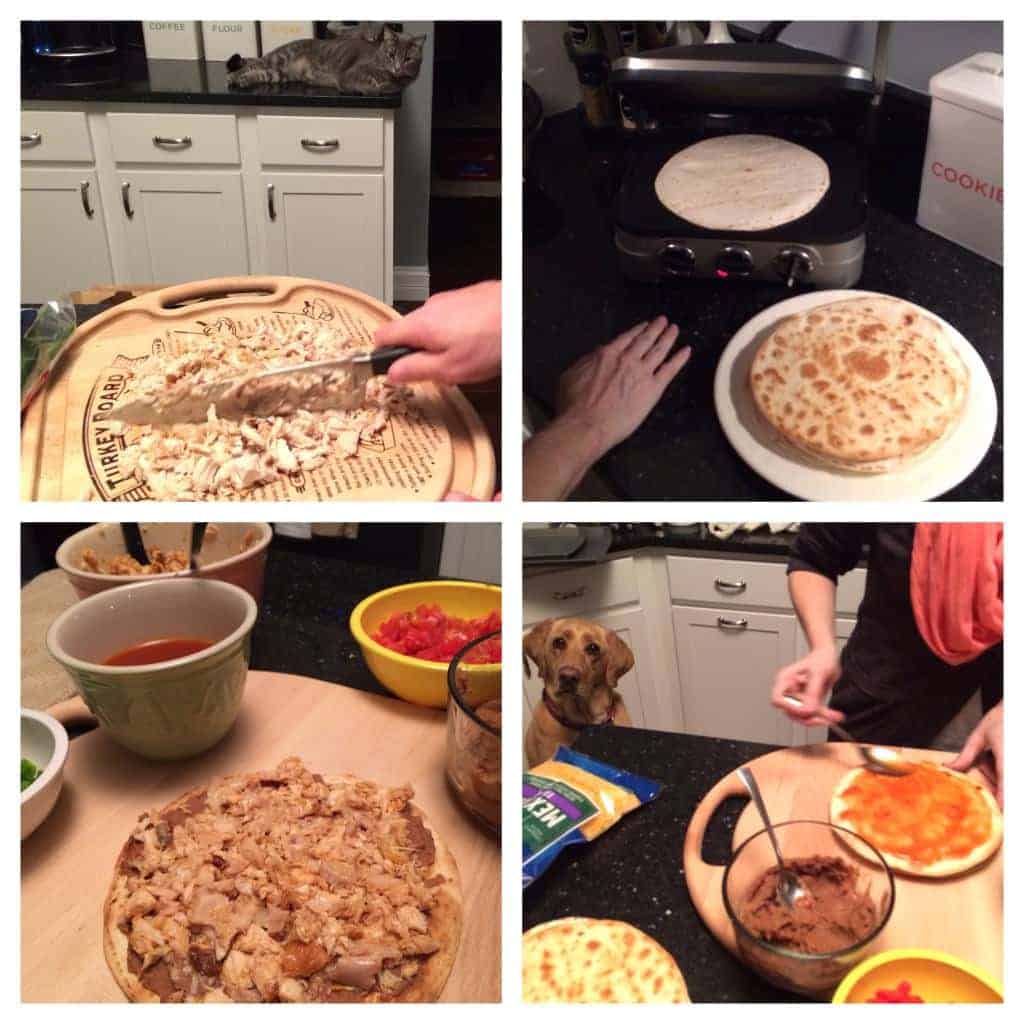 i searched pinterest for similar recipes and my favorite came from Allyson over at domestic superhero…which just so happens to be one of my favorite food blogs.  she has a great recipe for vegetarian Mexican pizzas and it also has a link for really good refried beans.  check her out! her recipes are really beautiful and creative!
i crisped my tortillas in our griddler…which i'm obsessed with.  if you don't have a griddle, you can make these in a frying pan with just a little bit of cooking spray.  you want them to get brown and crispy but you can keep them pretty healthy by doing it that way.  once the tortillas are nice and crispy, you make your pizzas.  start with one tortilla, layering on beans and chicken.  we added a bit of enchilada sauce to this layer as well because we like a lot.  if you prefer less, skip the sauce on this step.  cover with your second tortilla.  top with enchilada sauce, then tomatoes and finally cheese.  sprinkle on green onions if desired.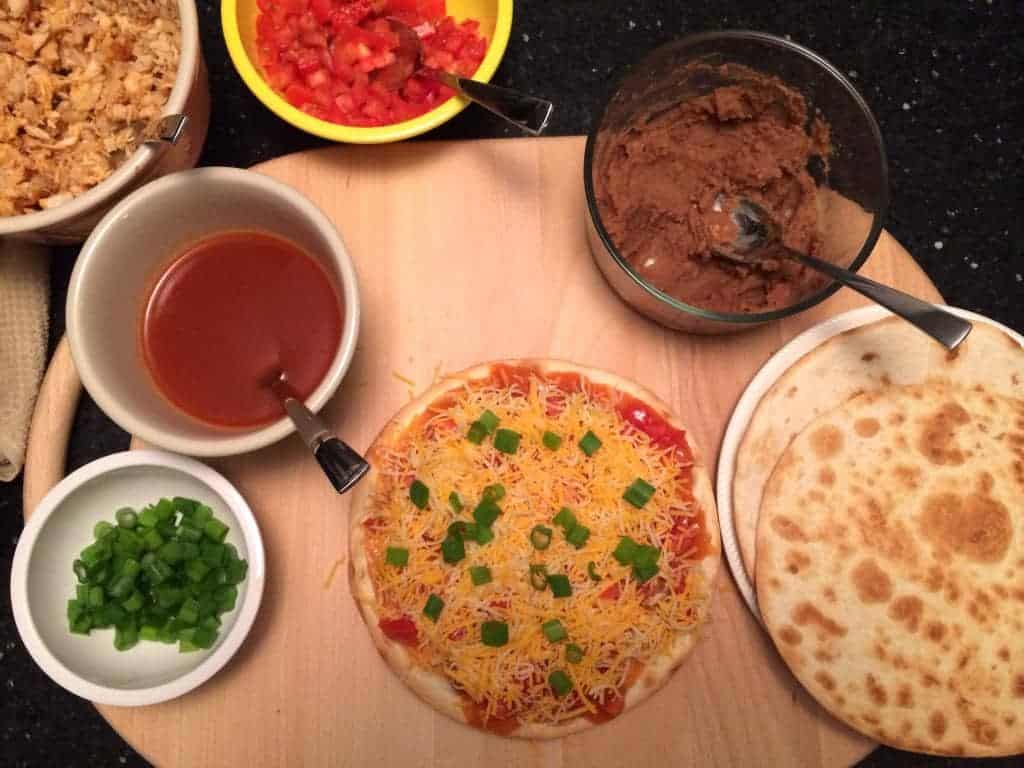 i just think the whole thing is so pretty.  i bet it doesn't quite look like this in the taco bell kitchen…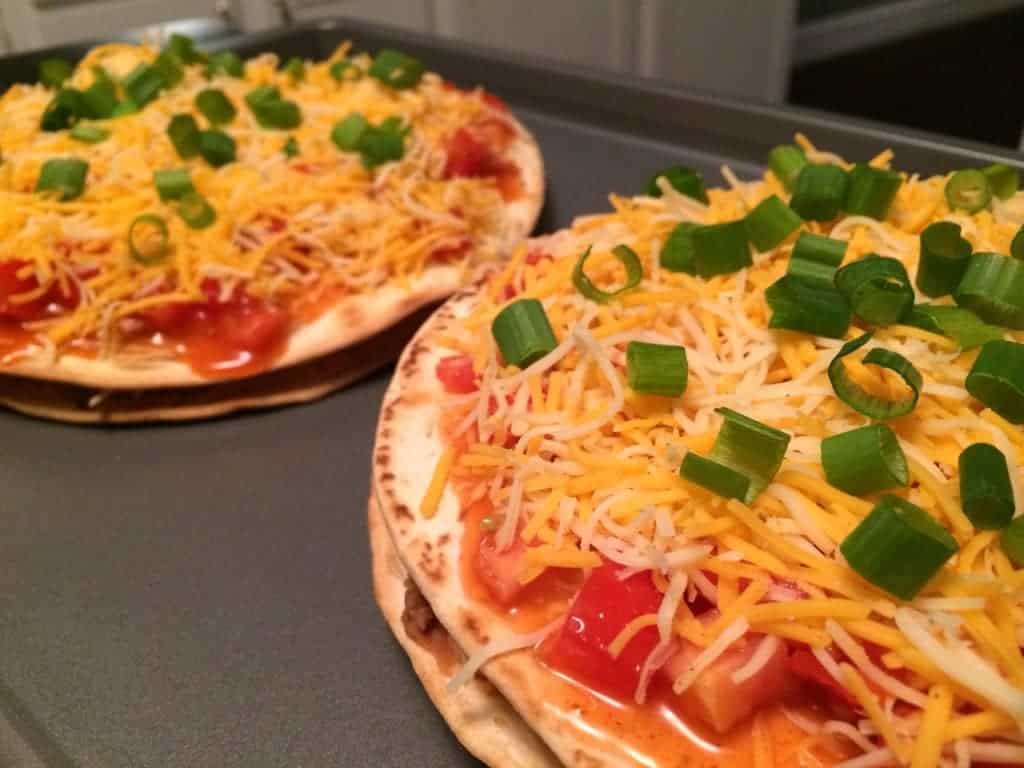 bake for 8-10 minutes or until the cheese is all melty and delicious, and then you're done! pat gave me a 'best wife' award for this one.  thank you pinterest!!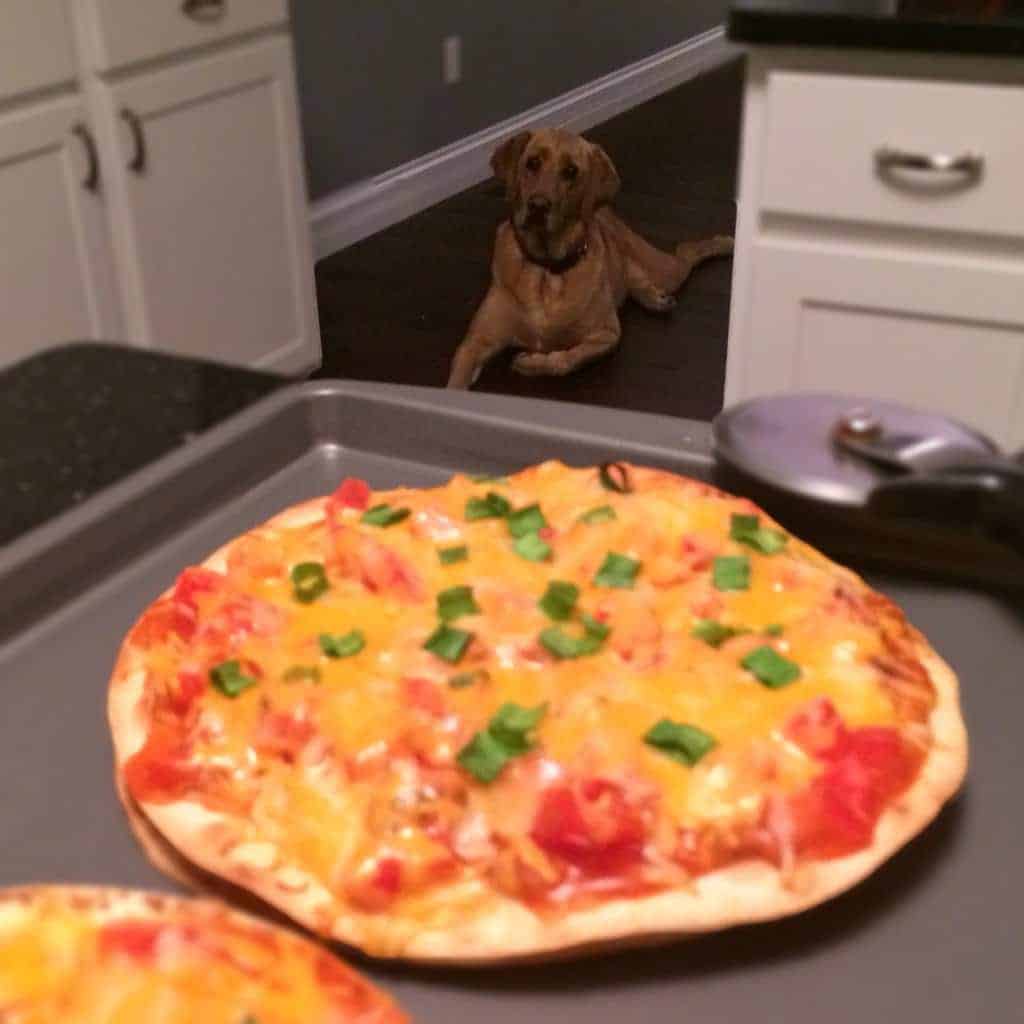 even if scout leaves the kitchen, she is always within nose shot.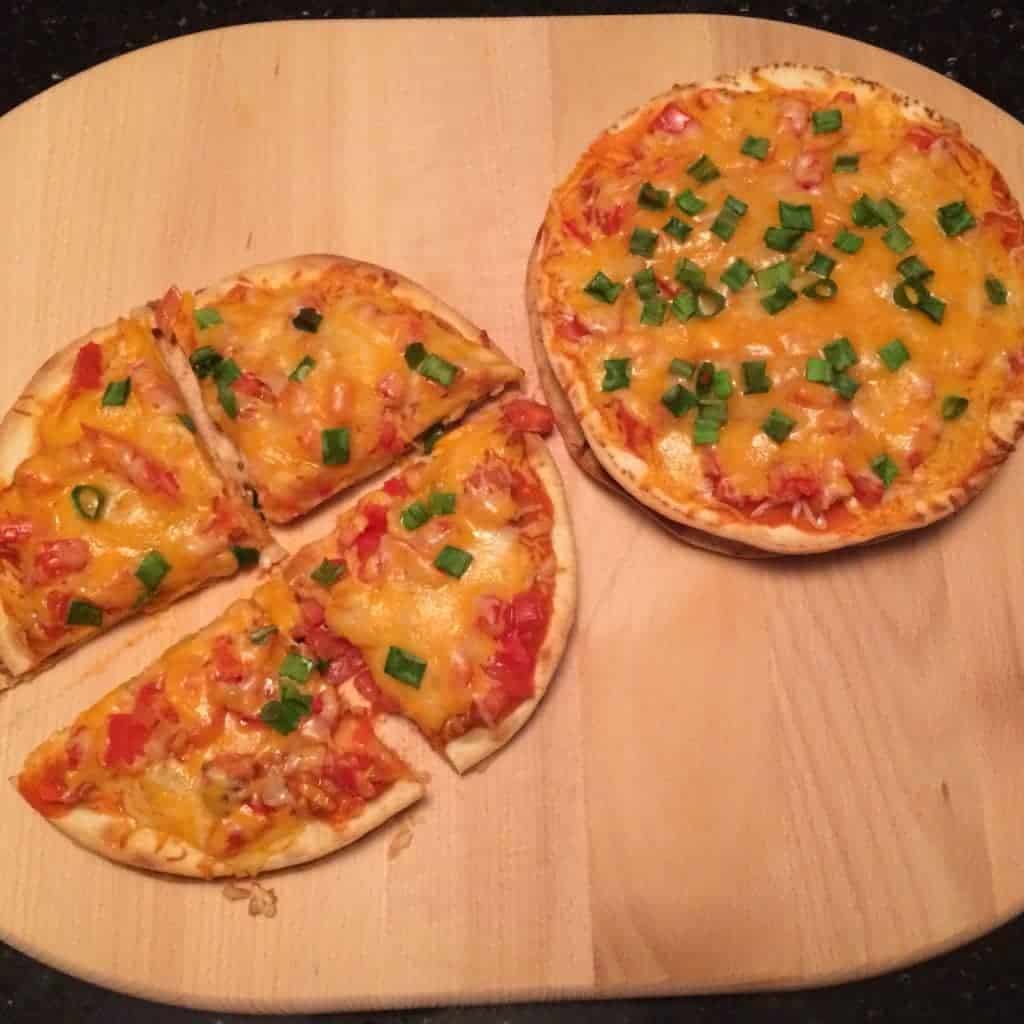 we cut them with a pizza cutter and were able to eat them without any utensils.  even better! i think kids would love making these.  so fun!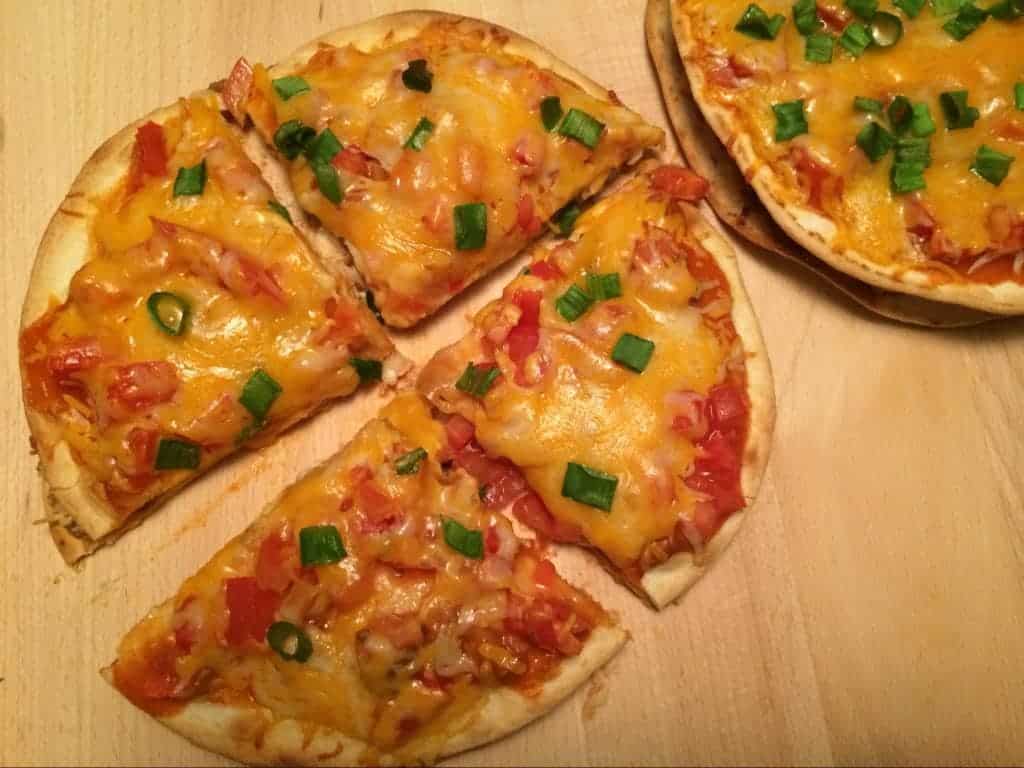 we will definitely make these again.  we have got to keep pat's 'taco bell credit card' in check :)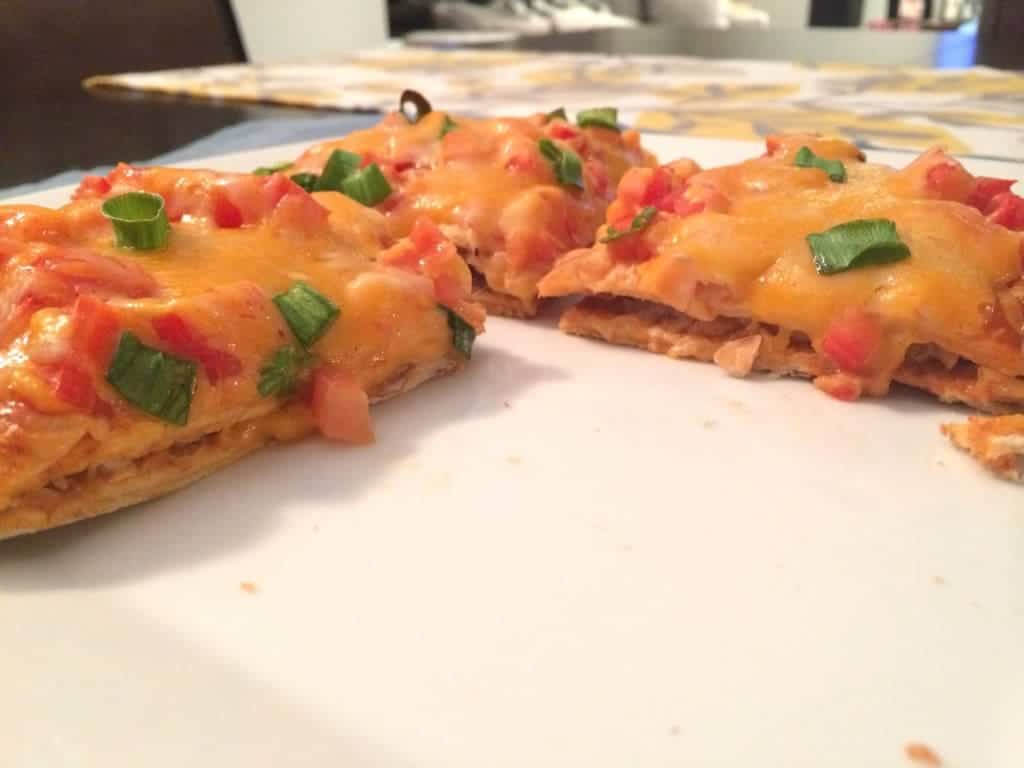 yum!!!!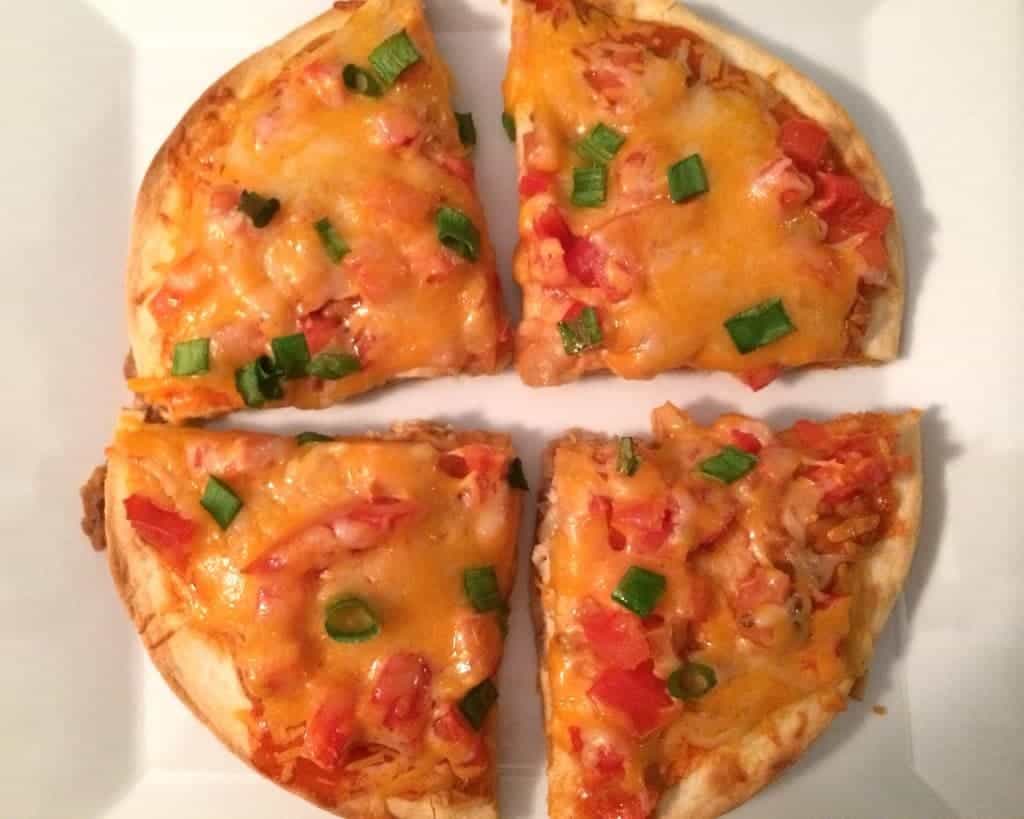 so pretty, so fun, so easy.  just the kind of recipe we love in the Hardin household!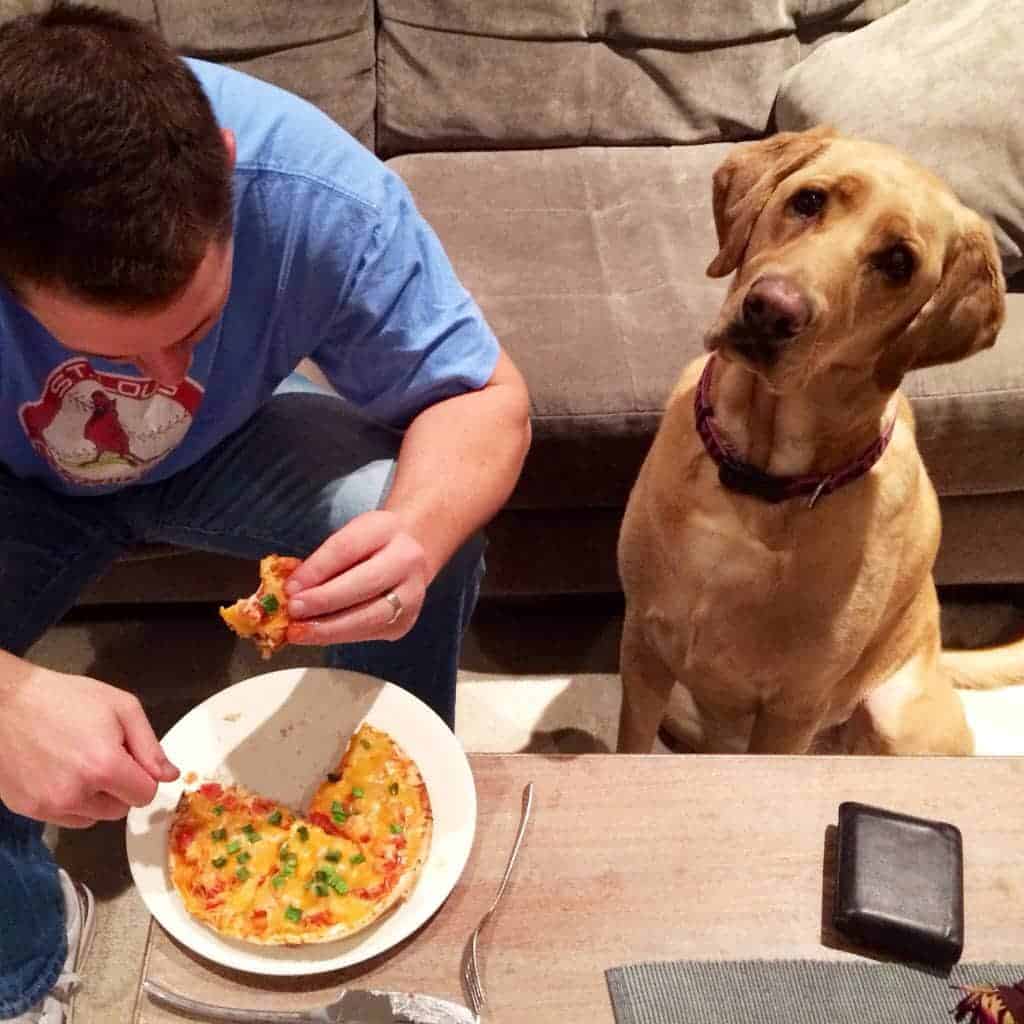 enjoy!
chicken mexican pizzas
knock off taco bell Mexican pizzas, but with chicken!! delicious and only 500 calories!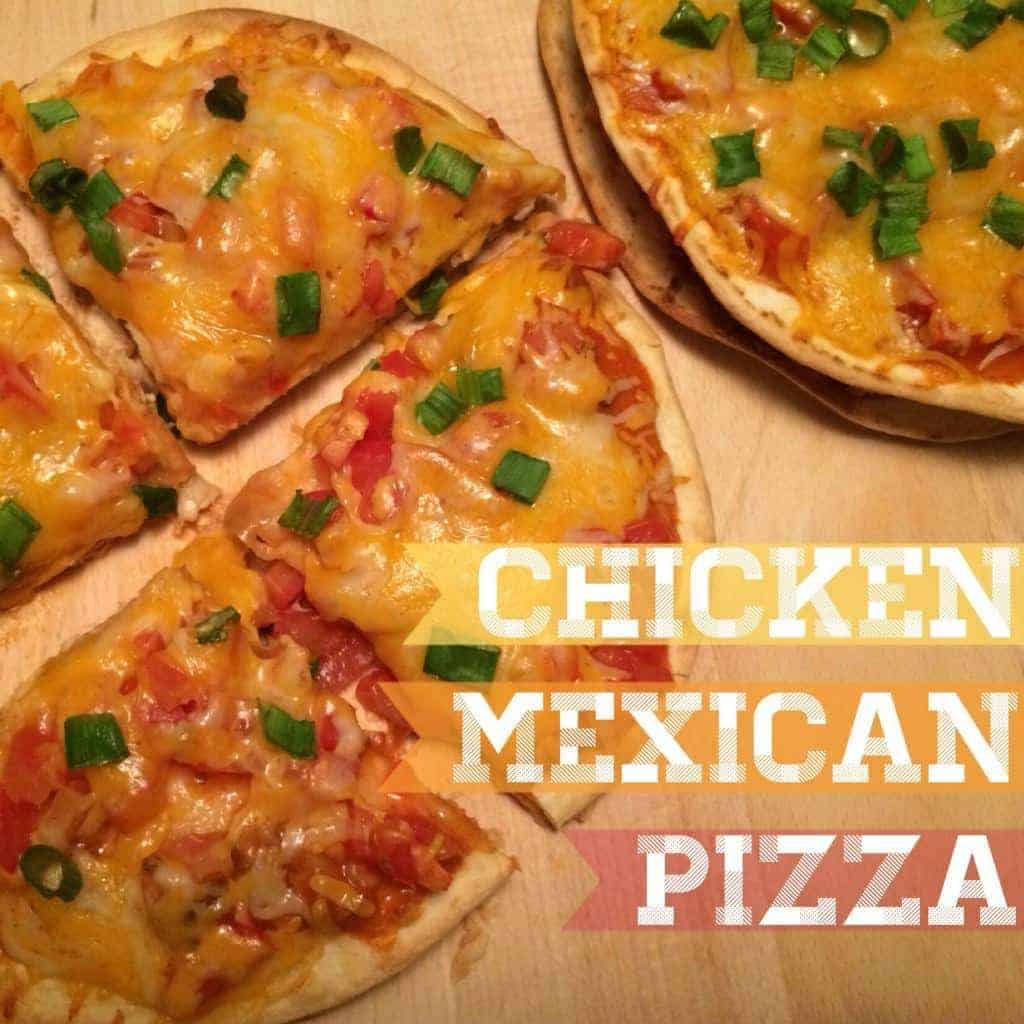 Ingredients
1 cup refried beans
3 Roma tomatoes, diced finely
2/3 c. shredded cheese (we used Mexican blend with taco seasoning)
2 green onions
1/3 c. enchilada sauce
4 small tortillas
1/4 cup lime juice
1/4 cup hot sauce
1 T. taco seasoning
2 cups cooked and shredded chicken
Cooking spray
Instructions
Preheat oven to 400 degrees.
Grease a hot skillet or griddle with cooking spray and 'fry' the tortillas, flipping frequently so they don't burn. You want them to get nice and crispy. Remove fried tortillas to a plate.
dice tomatoes and set aside
slice green onions and set aside
toss chicken with lime juice, taco seasoning, and hot sauce to taste. set aside
Heat the refried beans so they are warm.
Place 2 tortillas on a baking sheet. Spread 1/2 cup of refried beans onto each tortilla.
top with chicken and enchilada sauce if desired.
Place remaining tortillas on top of beans.
Pour half of enchilada sauce on top of each tortilla and spread around.
Add half of the chopped tomato on top of the sauce.
Add 1/3 cup of cheese on top of each tortilla.
Add half of the green onions on top of the cheese.
Place in oven and cook about 8-10 minutes, or until cheese is melted.
cut into fourths and serve! enjoy!
7.8.1.2
1987
https://www.thecookierookie.com/chicken-mexican-pizzas/