Chicken Parmesan Sub Skewers are a fun, easy, and kid friendly recipe the entire family will love!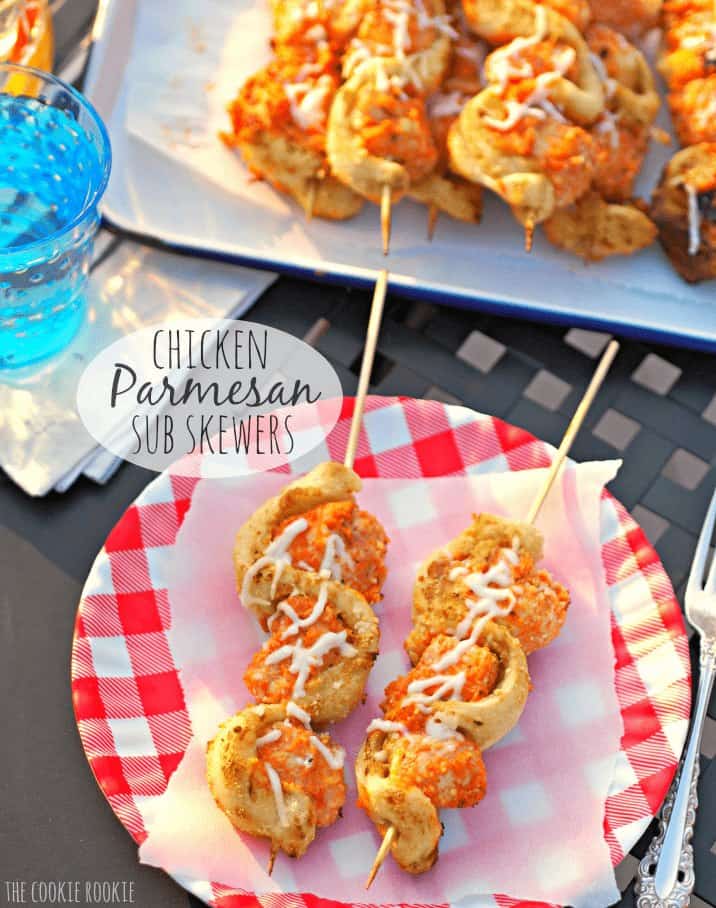 Chicken Parm Skewers
I don't know for sure, but I think this fun little recipe will be my last grilling recipe of the season. Never say never, but we have so much going on this month…then we go to JAMAICA (!!!), and then…FALL WILL BE HERE. This Summer has fllllown by. Grilling season is almost over. I want to end it with a winner!
These Chicken Parmesan Sub Skewers are SO fun, delicious, kid-friendly (Dez loved them!), and easy! They're awesome on the grill, but you can also bake them in the oven.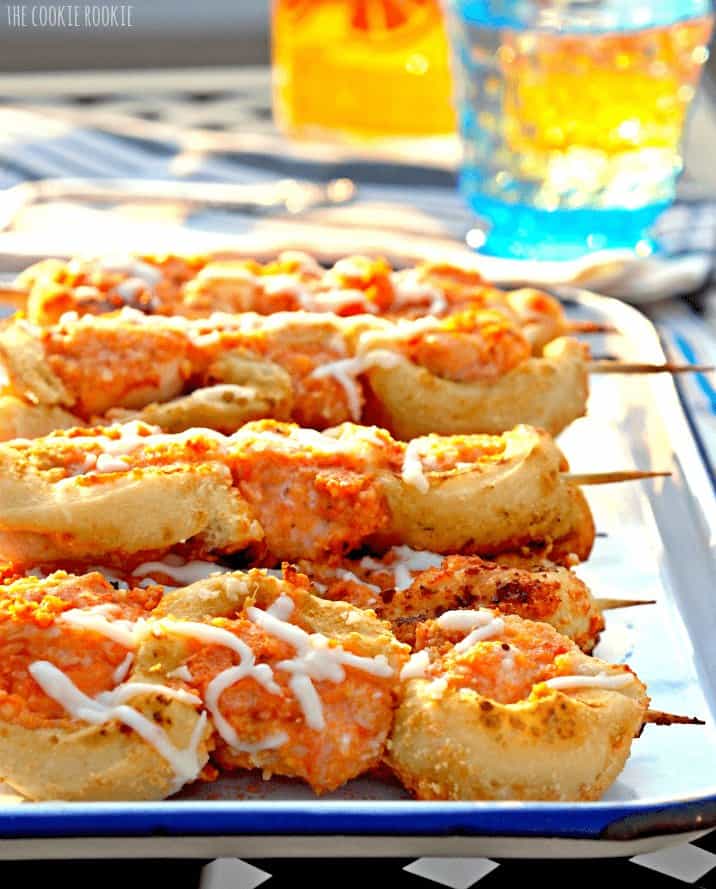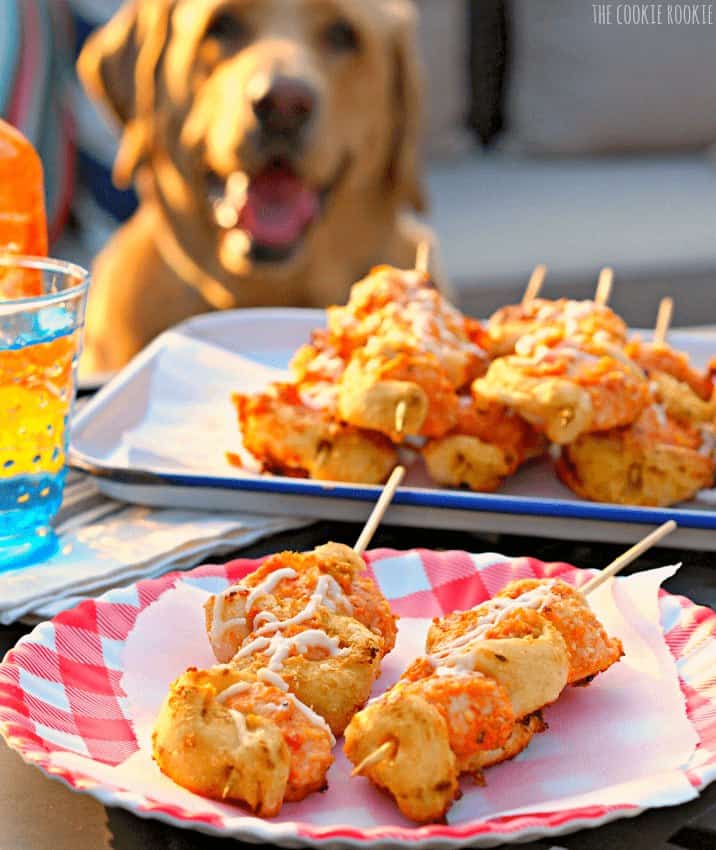 I don't think these pictures really do the recipe justice. Let me break it down for you. Chunks of juicy Chicken Parmesan, on a skewer, wrapped with a zesty breadstick. Oh and sprinkled with cheese. Naturally.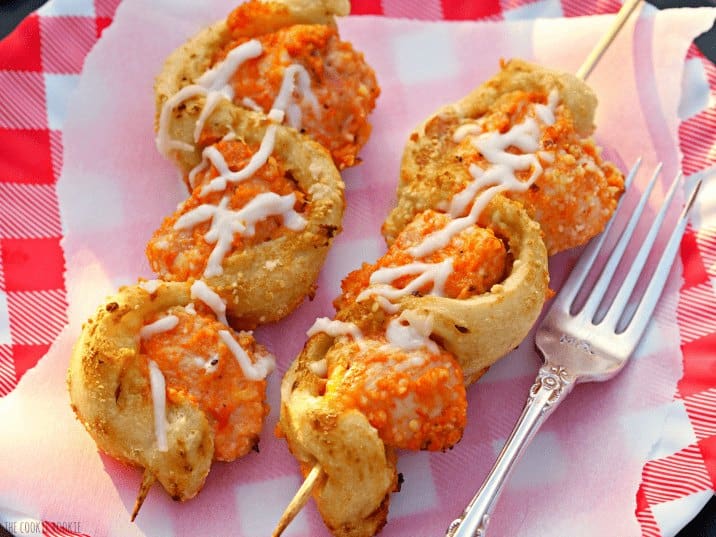 I got this idea while perusing Pinterest (where else). I saw the most adorable Meatball Subs on a Stick…and my mind immediately went to Chicken Parm. My favorite. The recipe worked like a charm, and was such a fun weeknight (EASY) treat. Dez and Micah came over for dinner, and Dez was not disappointed!! I'm gonna keep this recipe handy if/when we have kids. Kid friendly at its finest!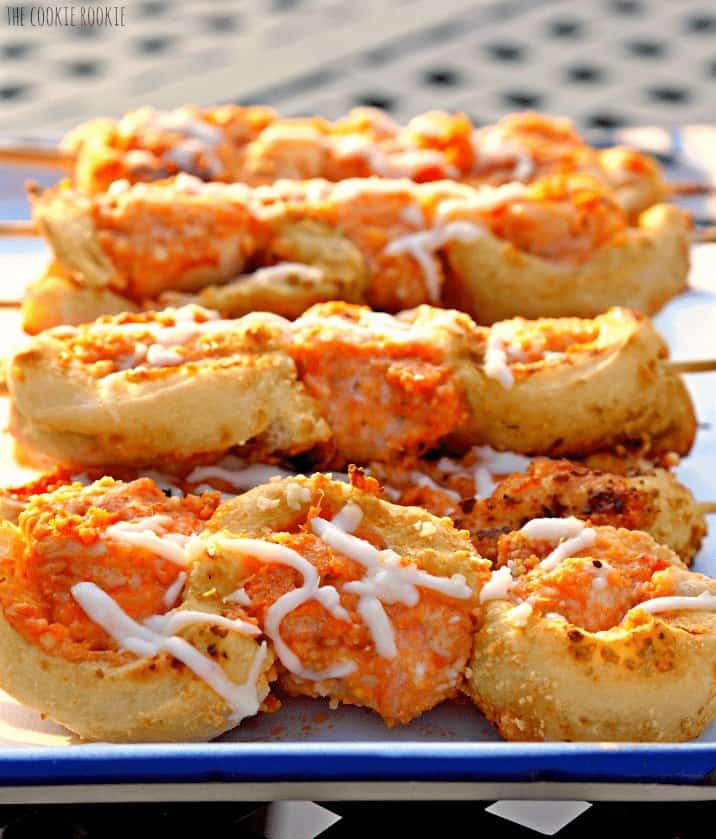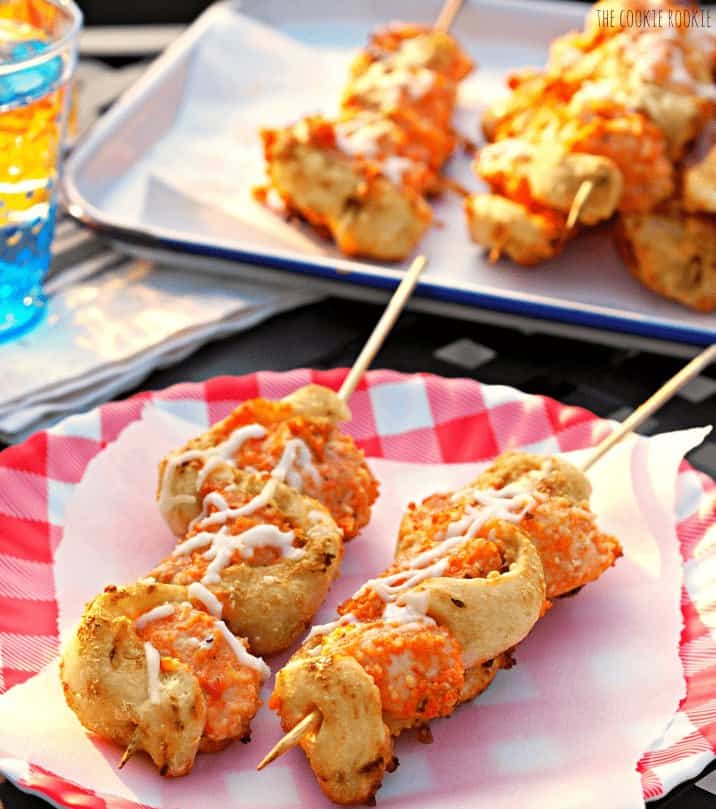 Aren't they fun?! If you haven't noticed by now, I love easy meals. It doesn't get any easier than this, folks! Love these!
Enjoy!!!
Be sure to try these other skewer recipes: