CREAMY CHICKEN SOUP is my all-time favorite recipe of my Mom's. I cannot tell you how many times I've requested this for dinner. I need it in my freezer at all times for when I need comfort food. BEST SOUP EVER!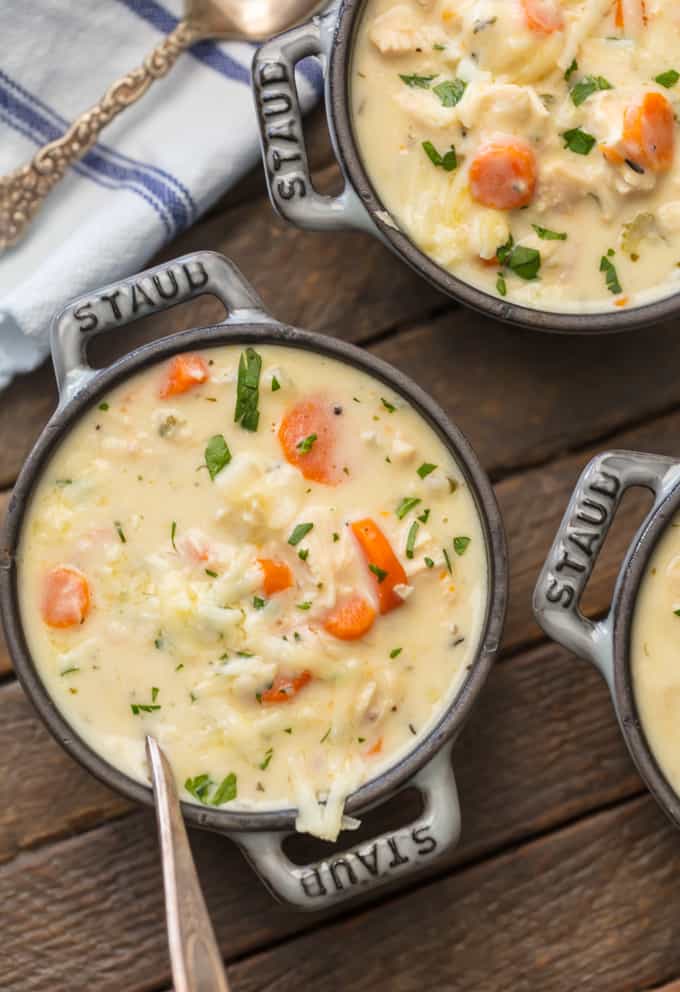 Susie here with my very favorite CREAMY CHICKEN SOUP…
I am always on the hunt.  The hunt for the absolute BEST recipe for every food I love.  I get fanatical in my research.  I will search, study and test several recipes until I get the perfect outcome (at least in my mind) and then I get busy.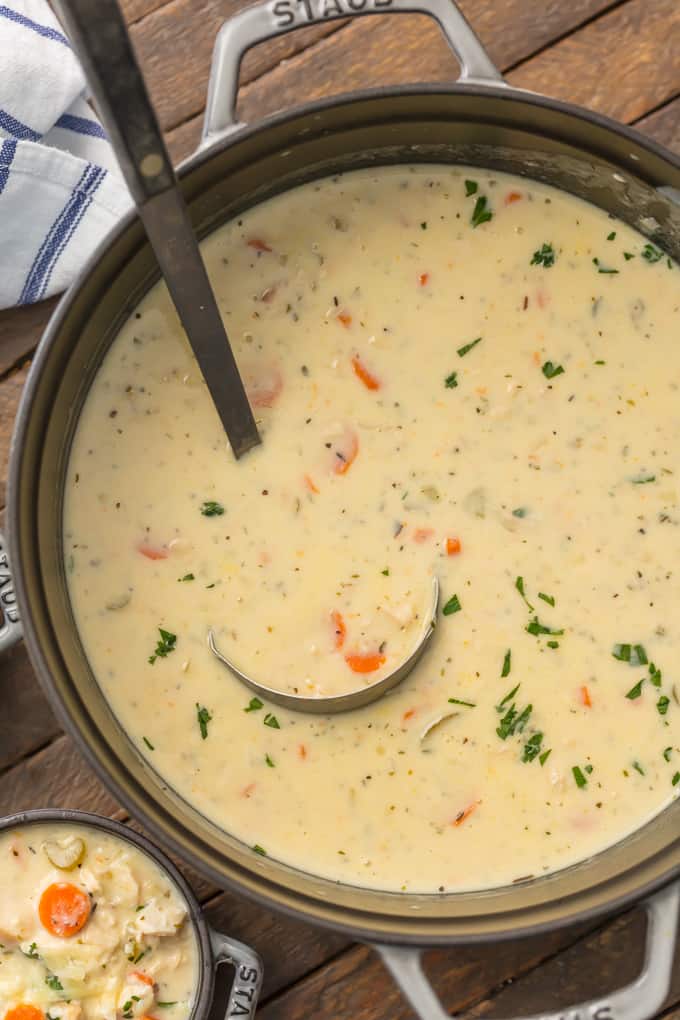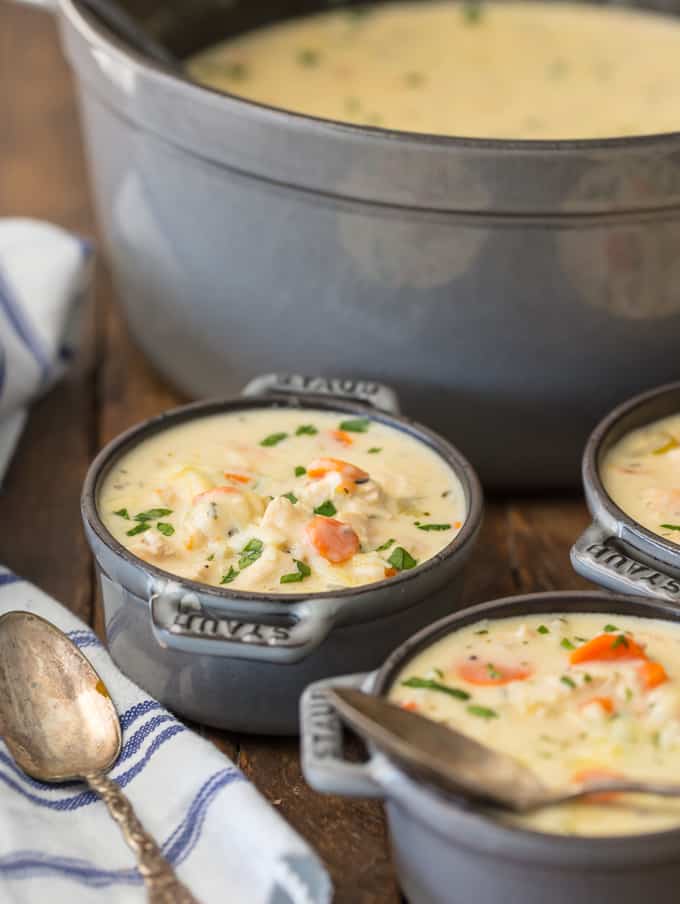 I will add-a-pinch, take-out-a-pinch and tweak until I am content.  Sometimes this process takes years.
Two foods for which my search is ongoing are the perfect white cake and perfect meatloaf.  A couple of my recipes I am very proud are my Swedish Meatballs and my Oatmeal Chocolate Cookies. But this…this Creamy Chicken Soup is my all-time favorite.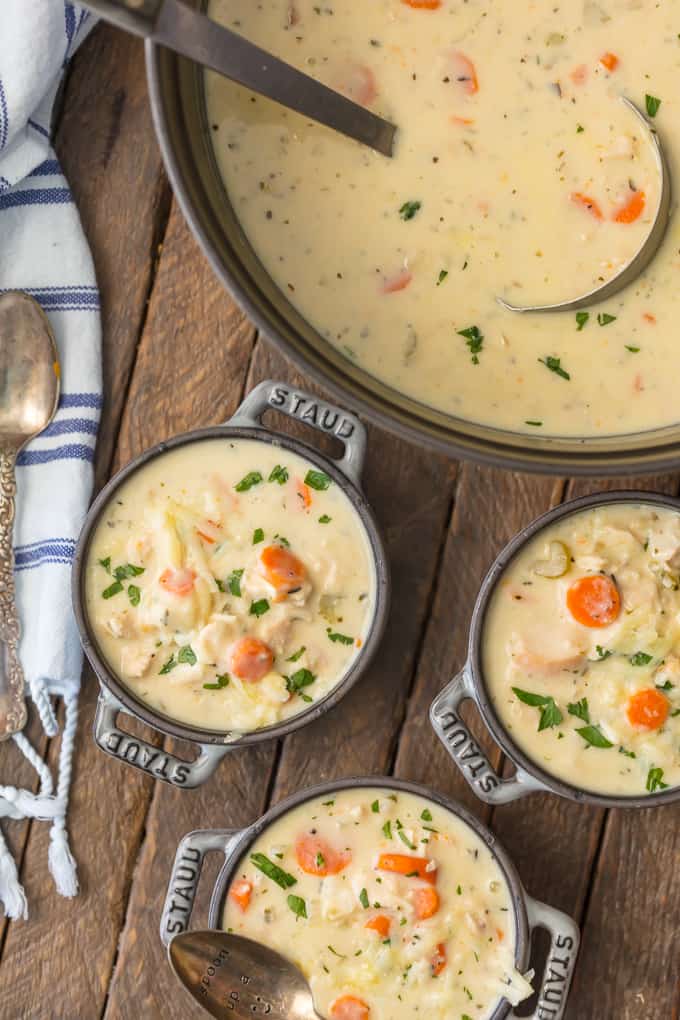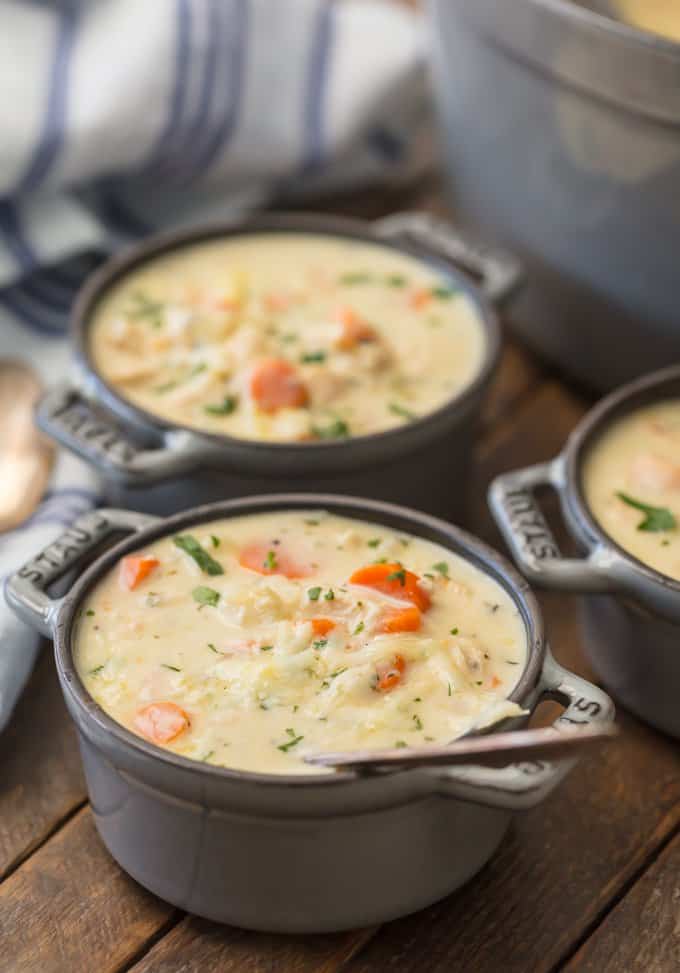 So, come on in from the cold.  I'll hand you a steamy bowl of chicken soup, a slice of crusty bread and a glass of white wine.
We will sit by the fire; share our stories, laugh ourselves silly and try not to embarrass ourselves by licking the bowls clean. I hope you love this Creamy Chicken Soup as much as our family does.  It warms our bodies and our hearts.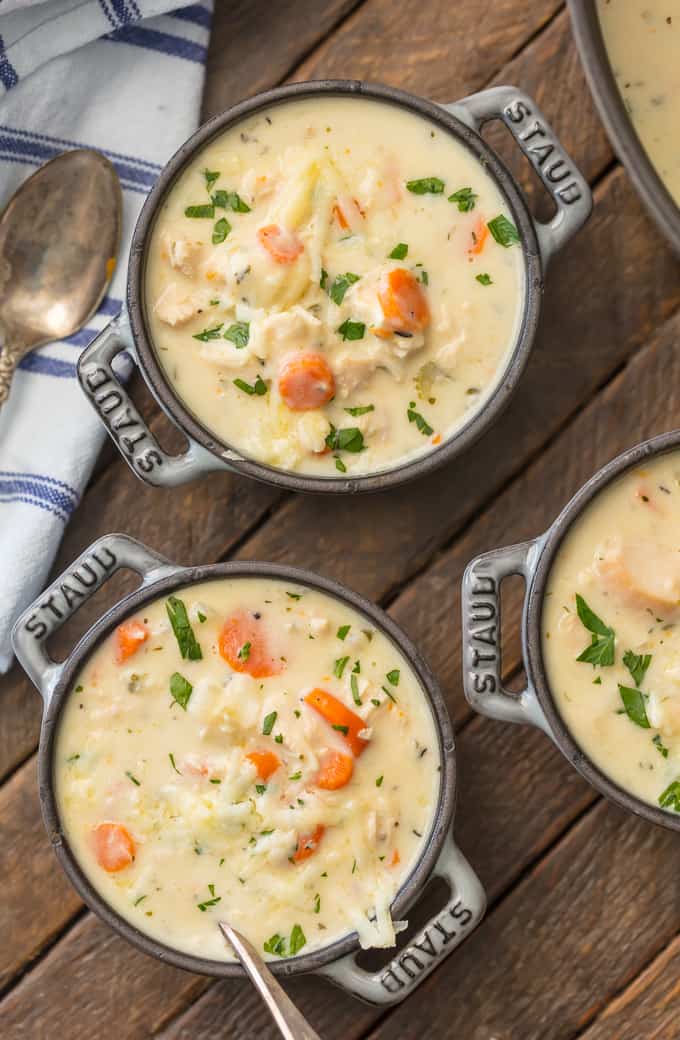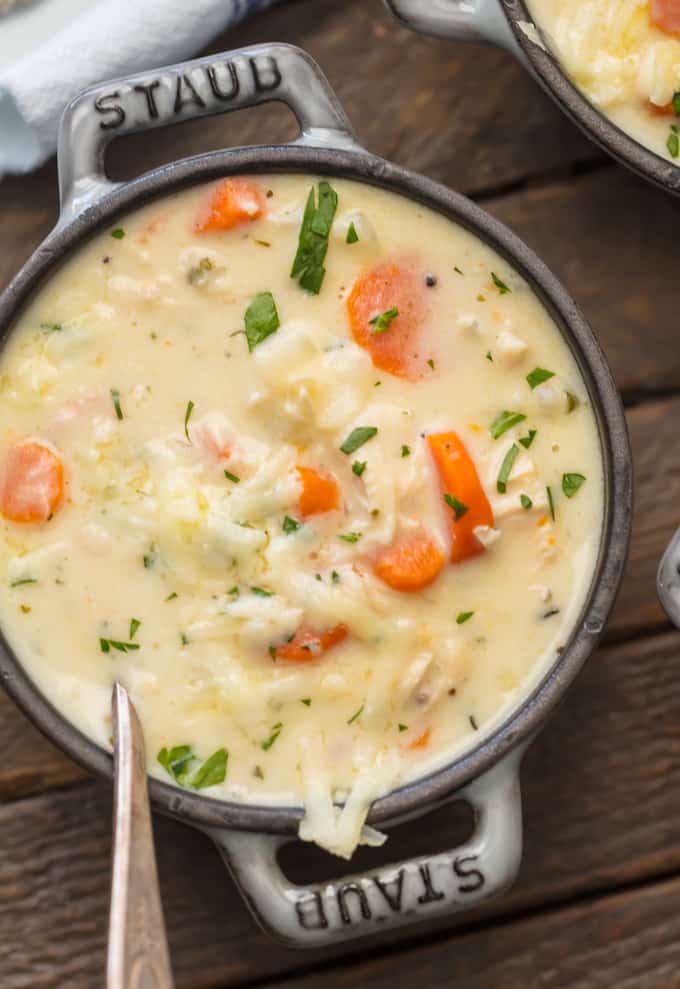 We also love to pour this soup over a baked potato for a different way to serve.  Optional, but makes it even more hearty!
This is my mom, Susie's original recipe and she started her own blog after we worked on this post together. Since she's now posting her own recipes (YOU NEED TO CHECK HER OUT!) I'd LOVE for you to hop over to her blog for this world famous recipe. It's all hers, so she deserves it! Please give her some love and I hope you don't mind the extra click. I'm so proud of her recipes!
Click HERE to see the FULL RECIPE for Creamy Chicken Soup on Mom's site, Simply Sated <3