Susie here;
The combo of chocolate and peanut butter remind me of Frank Sinatra. "Why?" you might ask. Are you with me? Ok, I'll give you a clue. The combination is so perfect, sort of like love and marriage. Are you with me, yet?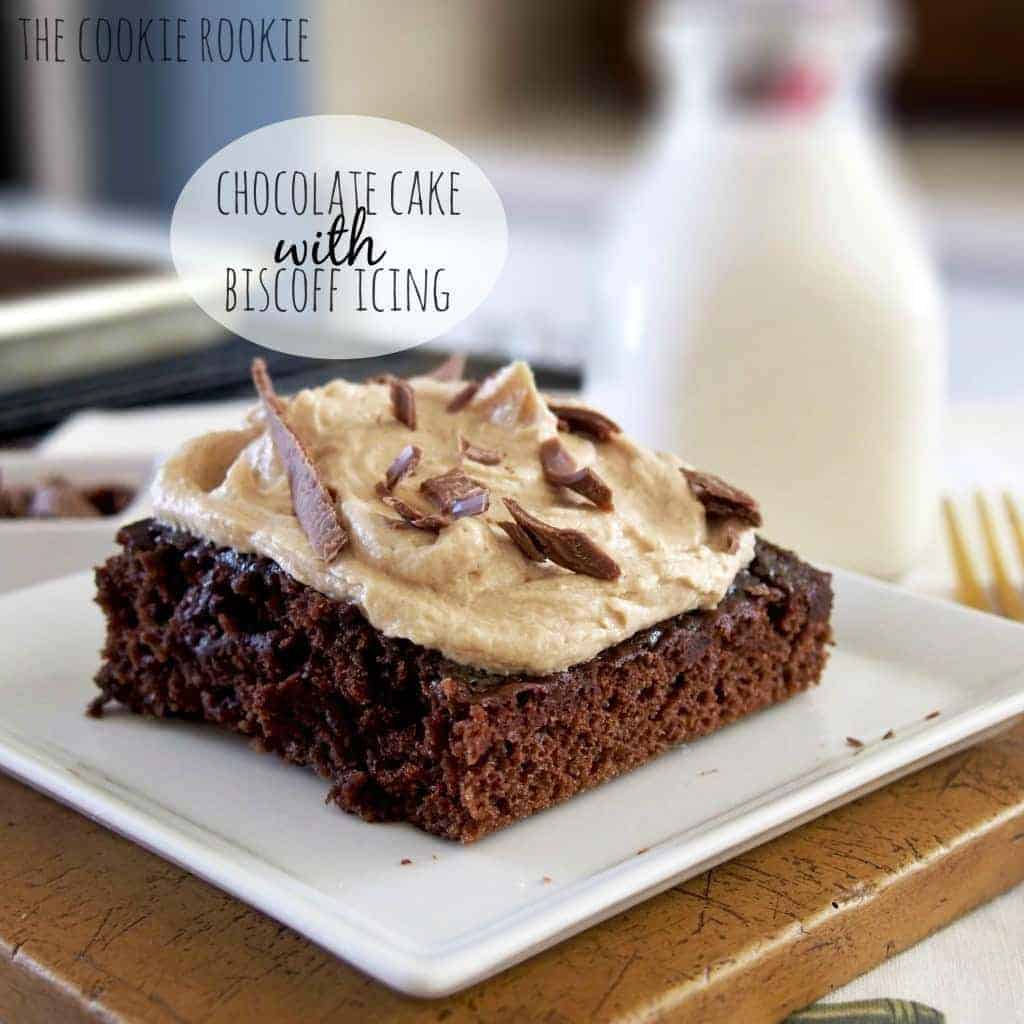 Ok, I'll give you the rest of the clue. It is a song and here are some of the lyrics:
Love and marriage, love and marriage
Go together like a horse and carriage
This I tell you brother
You can't have one without the other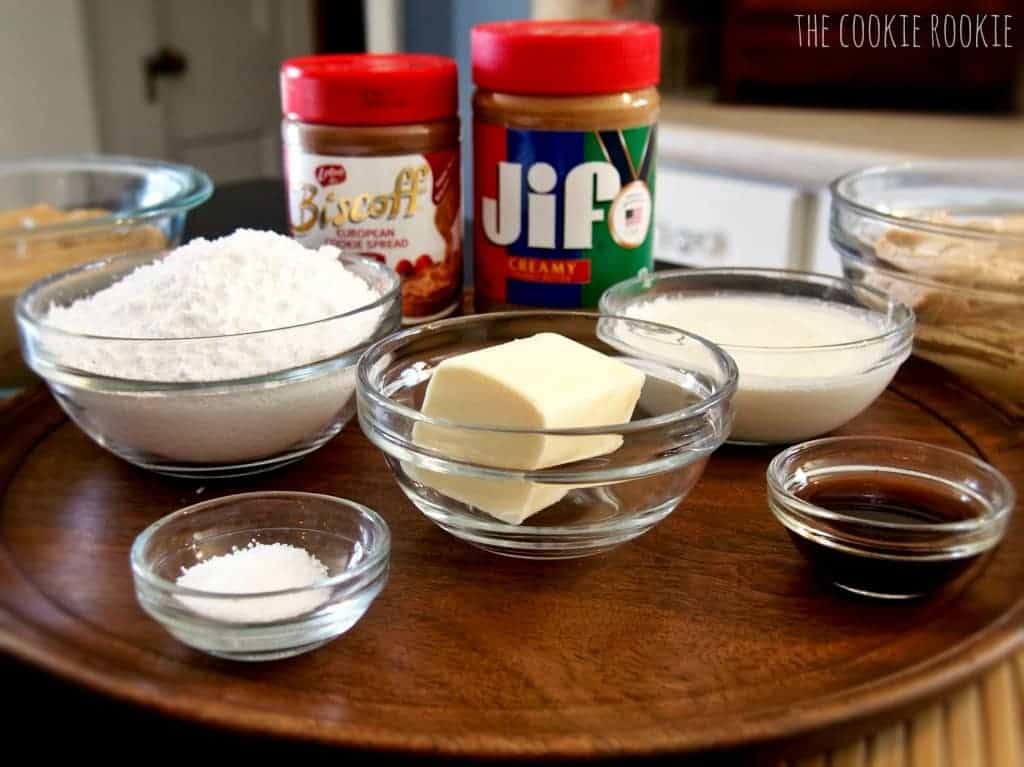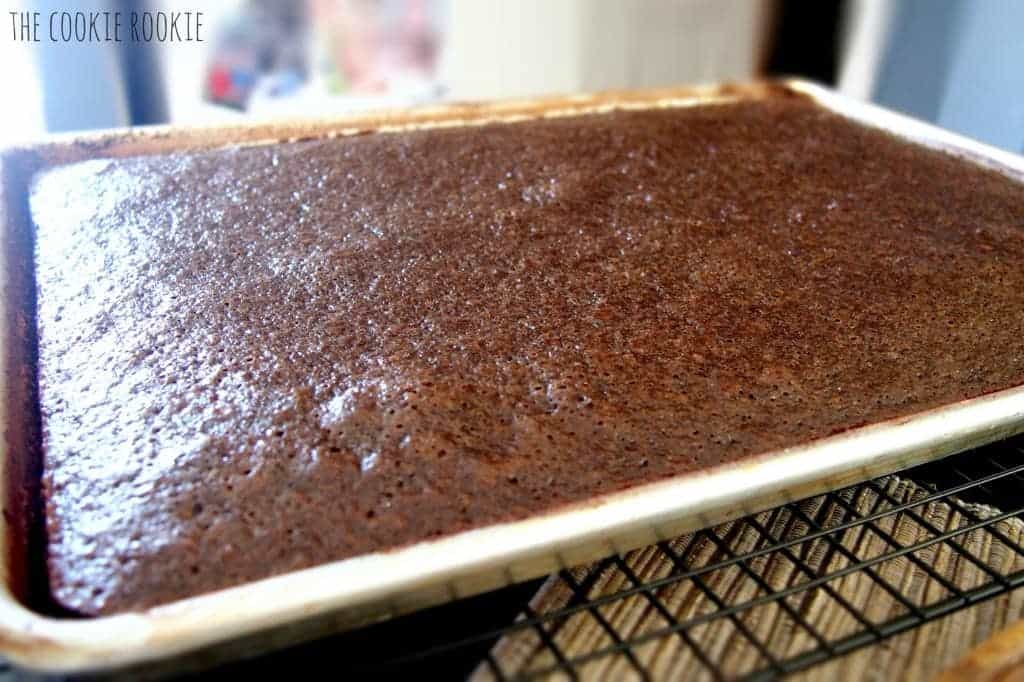 This chocolate cake with any icing would be delicious but topped with peanut butter icing it is perfect. Like the song says, "You can't have one without the other". This marriage of chocolate cake and peanut butter frosting is just meant to be.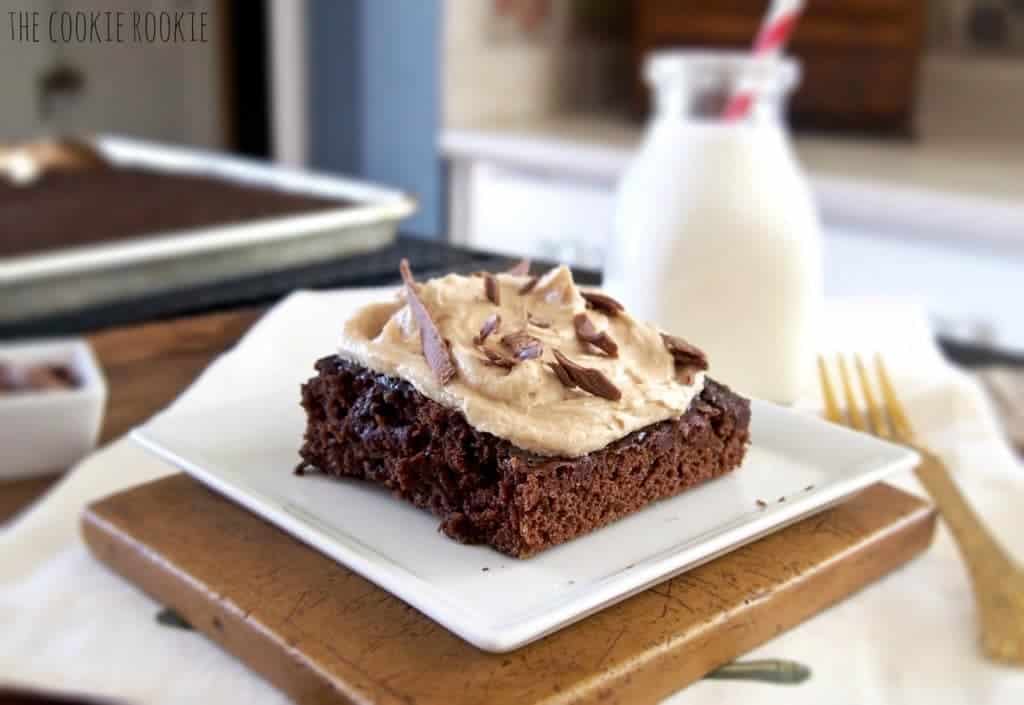 I made half of the frosting with Biscoff Spread just for fun. For me, one of the greatest bonuses of flying is when the flight attendant hands me a package of Biscoff cookies. I love them!! Biscoff Spread is delicious, too, and I just had to try it.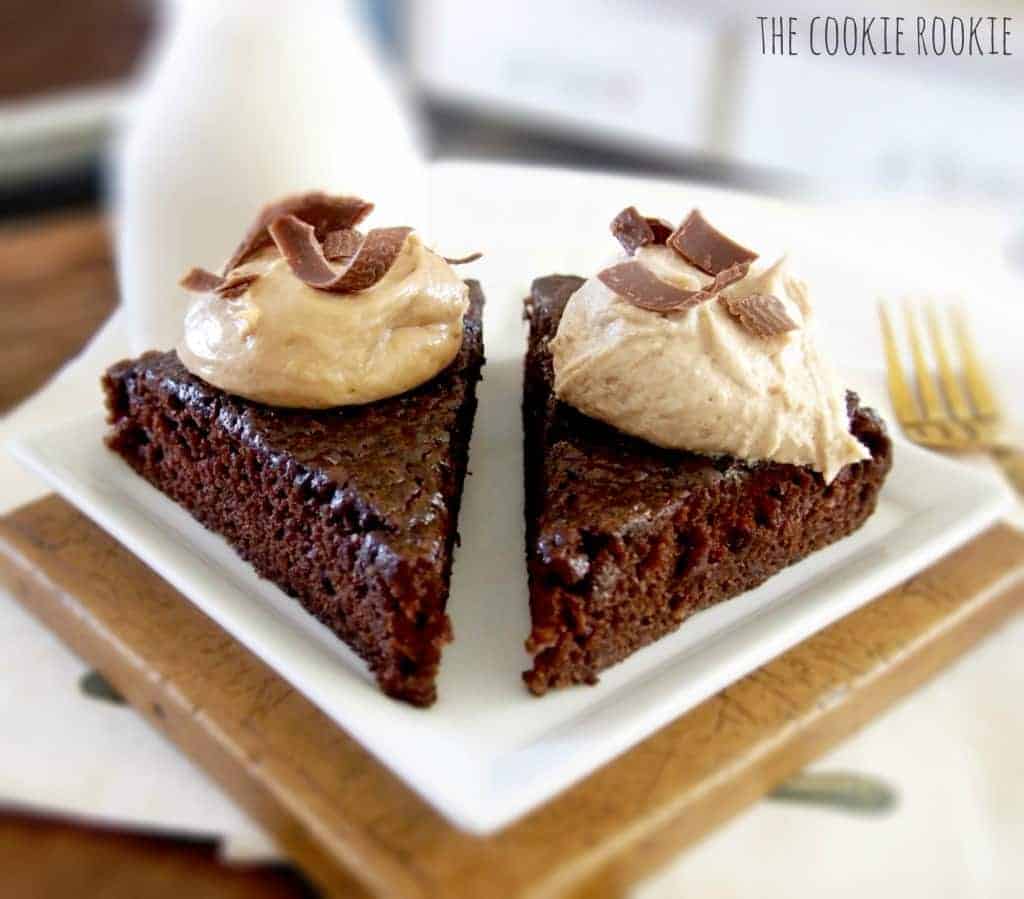 Jeff and I took a vote to decide which icing was the winner. He chose Biscoff and I chose Peanut Butter. Is sharing one's own opinion about icing a sign of a great marriage? I think so.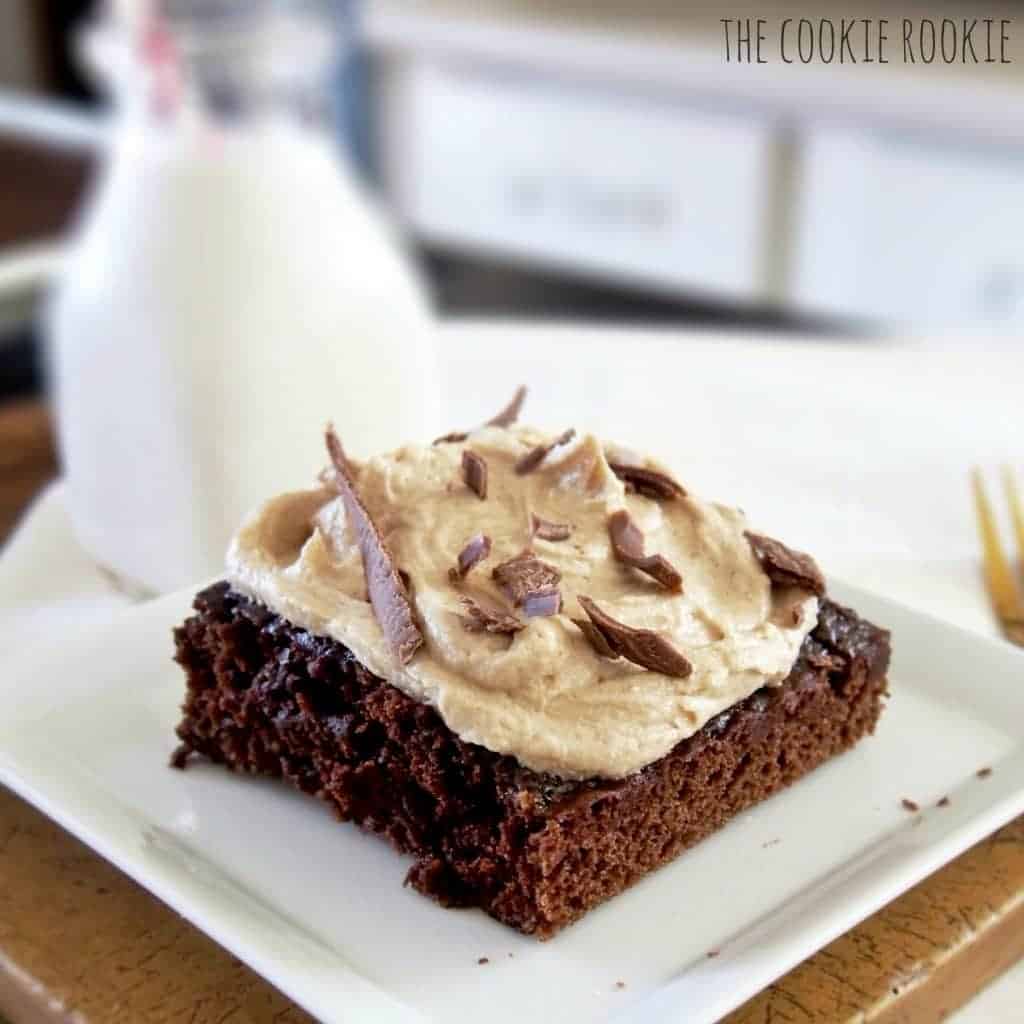 Jeff and Susie and chocolate and peanut butter (or Biscoff Spread) are both great marriages. You can't have one without the other.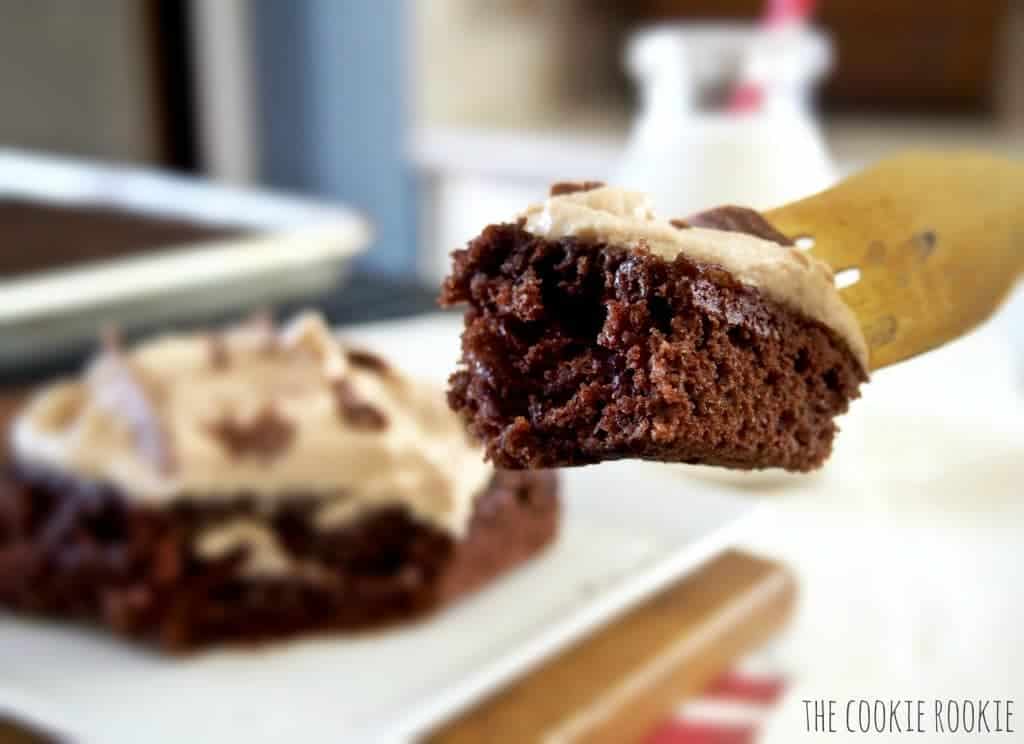 To see the full recipe, head on over to My Cooking Spot. Stick around and see some of the other great recipes on the site!! Its a great collection, I know you'll love it! Enjoy :) Click HERE to see the full recipe!


CHECK OUT SOME OTHER FAVORITE SWEET TREATS: (click on the titles to view recipes)
PEANUT BUTTER BROWNIE WHOOPIE PIES
PEANUT BUTTER CHOCOLATE CHIP CHEESECAKE BARS