This Chocolate Covered Strawberry Wine Smoothie only has THREE INGREDIENTS! A tasty, easy, and refreshing Valentine's Day cocktail!
Today's post is short and VERY sweet. One of my favorite favorite quick and easy cocktail recipes. It's great for any occasion, but especially great for Valentine's Day!! If you're in search of something fun and simple, this THREE INGREDIENT Chocolate Covered Strawberry Wine Smoothie is for you!! When you combine three of my favorite things; fruit, wine, and chocolate, what do you get? A dang good wine smoothie, great for sipping year round!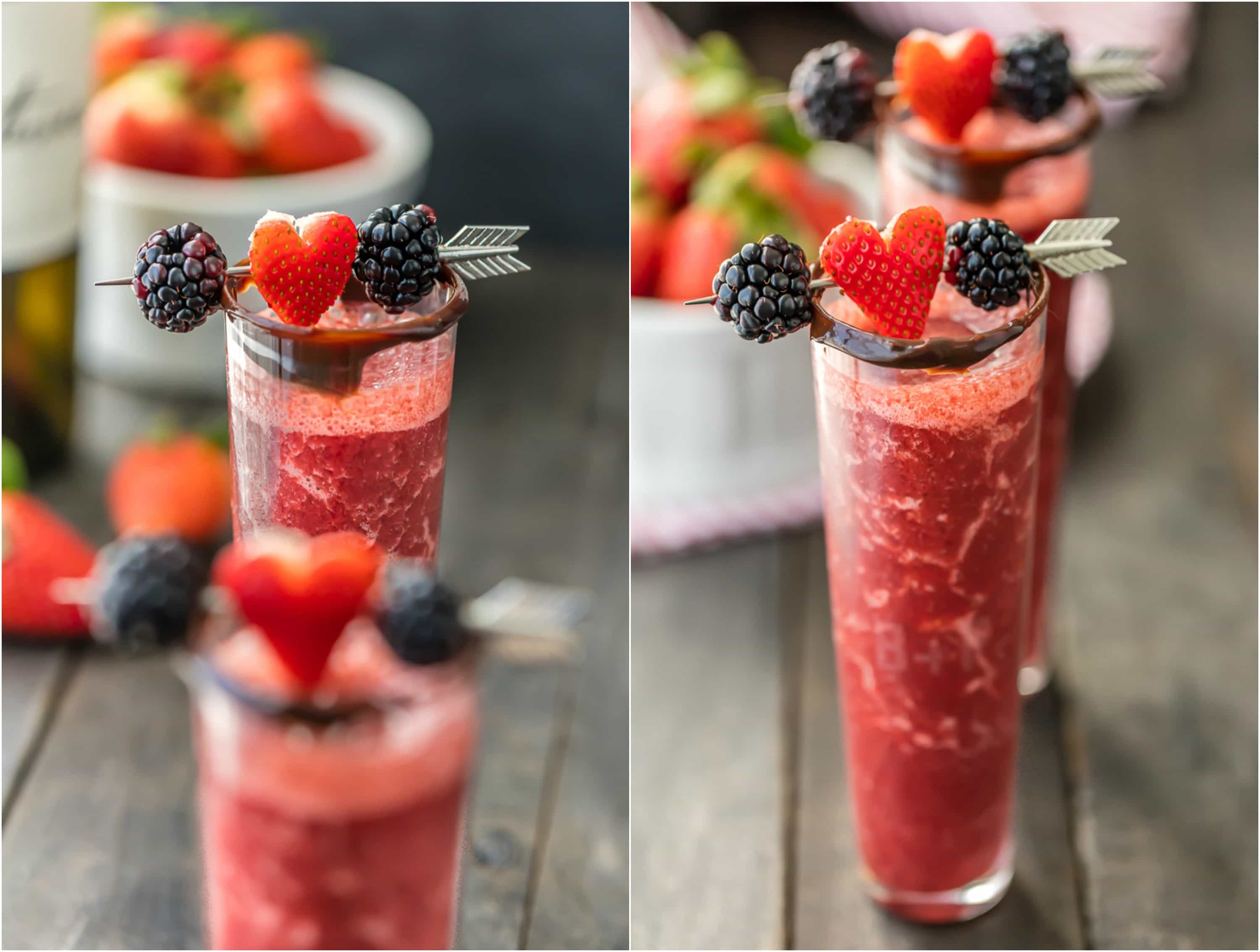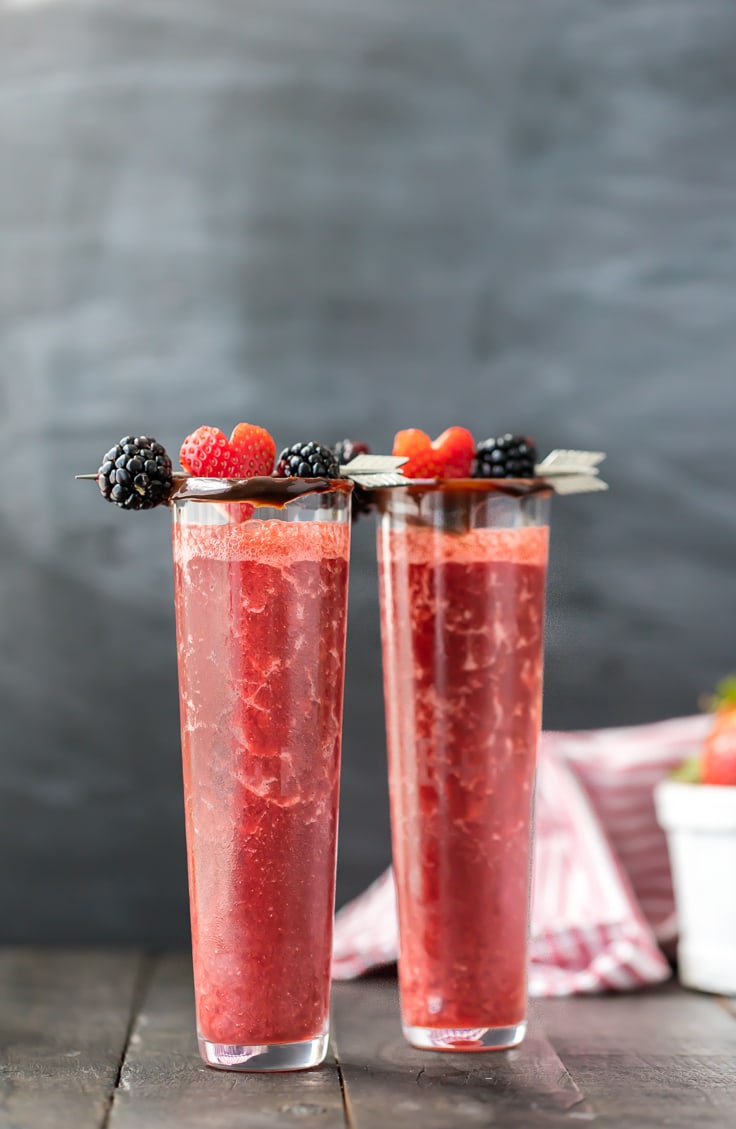 For those of you that follow along with every post, you're probably sick of these strawberry hearts. I went a bit crazy with the strawberry hearts this year; using them in the Love Potion #9 and the Strawberry Cinnamon Roll Cookies. Can you blame me though? I mean, who doesn't love love. Sue me.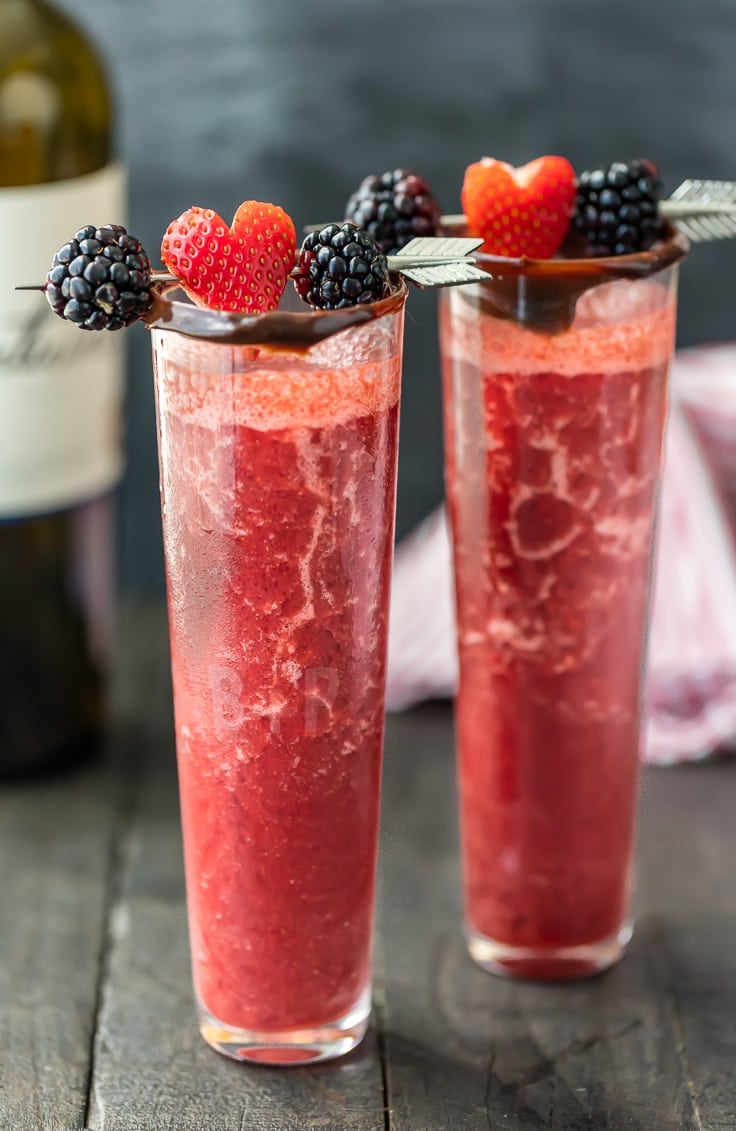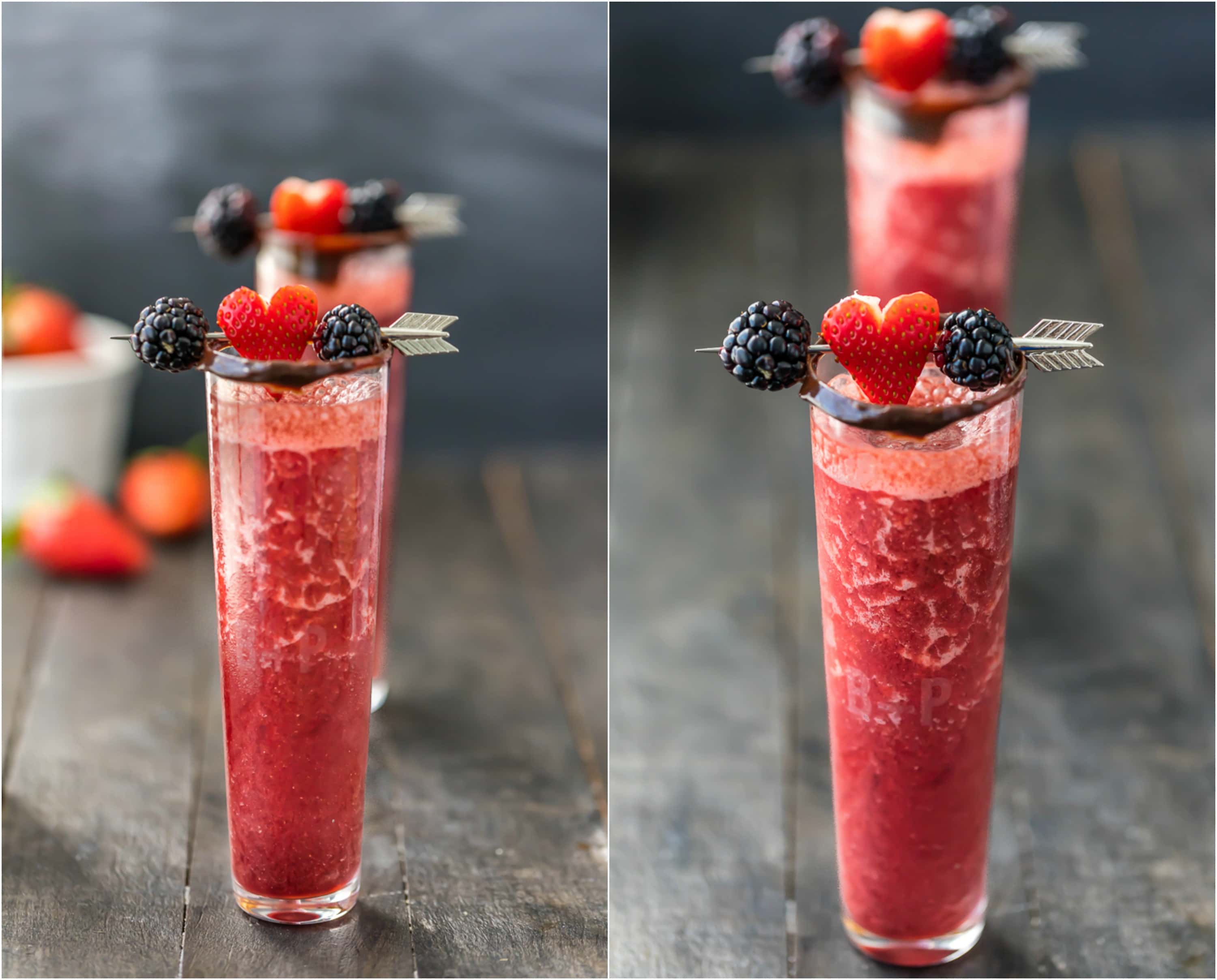 If you look closely, these little glasses say B+P. I LOVE THEM SO MUCH. Does that make me a nerd? Pat doesn't seem to appreciate the subtle love vibes as much as me. Or maybe he just doesn't appreciate that I have to have every type of glass in pairs. You never know what you might need while photographing drinks you guys! (They're from Mark & Graham and I'm obsessed)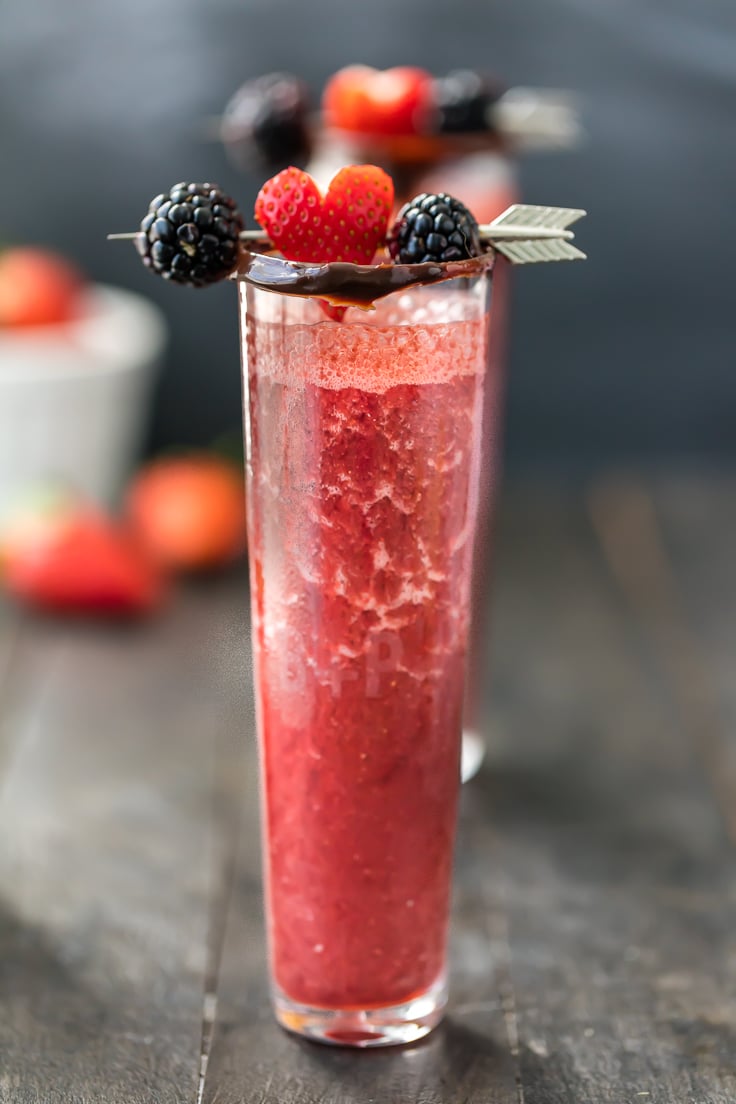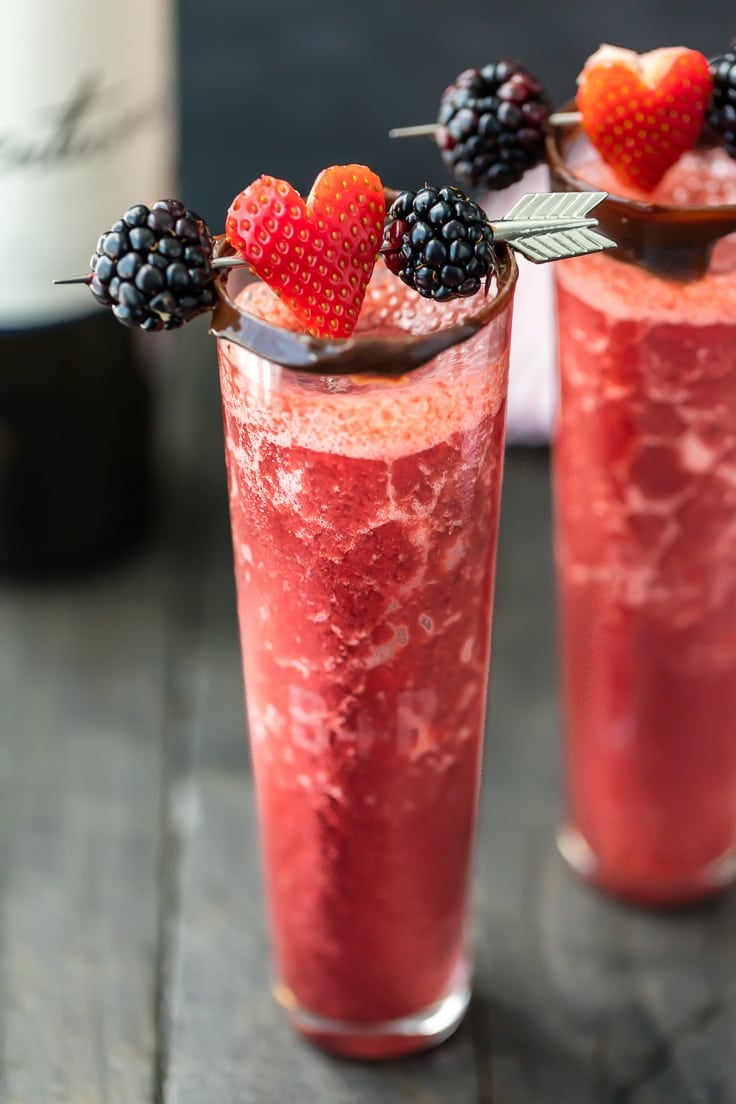 Valentine's Day is less than a week away!! I hope this chocolate covered strawberry wine smoothie makes it to your breakfast in bed menu!
For my Raspberry Chocolate version (and to see awful pictures from back when I started blogging lol) click HERE.