This chocolate doozie sundae is just what you need today! Trust me. This is going to be a quick post because i have a big day today. a big day of sitting in front of the tv in a cold sweat waiting for the mizzou game to be on. college gameday is on right now, mizzou basketball is on at 11, mizzou football (the SEC championship…can you believe it?!) is on at 3…then the ohio state game. i'm a nervous wreck. i'm trying to distract myself by eating dessert for breakfast.
it doesn't get much better than my two favorite things in one place. chocolate…and ice cream. my mom had a cookie business named 'cookie break' a couple years ago. she is an AMAZING baker. the chocolate doozie cookie was my favorite on her menu. they are like a brownie in cookie form, slightly crisp on the outside and gooey and delicious on the inside. she has many cookie tricks up her sleeve.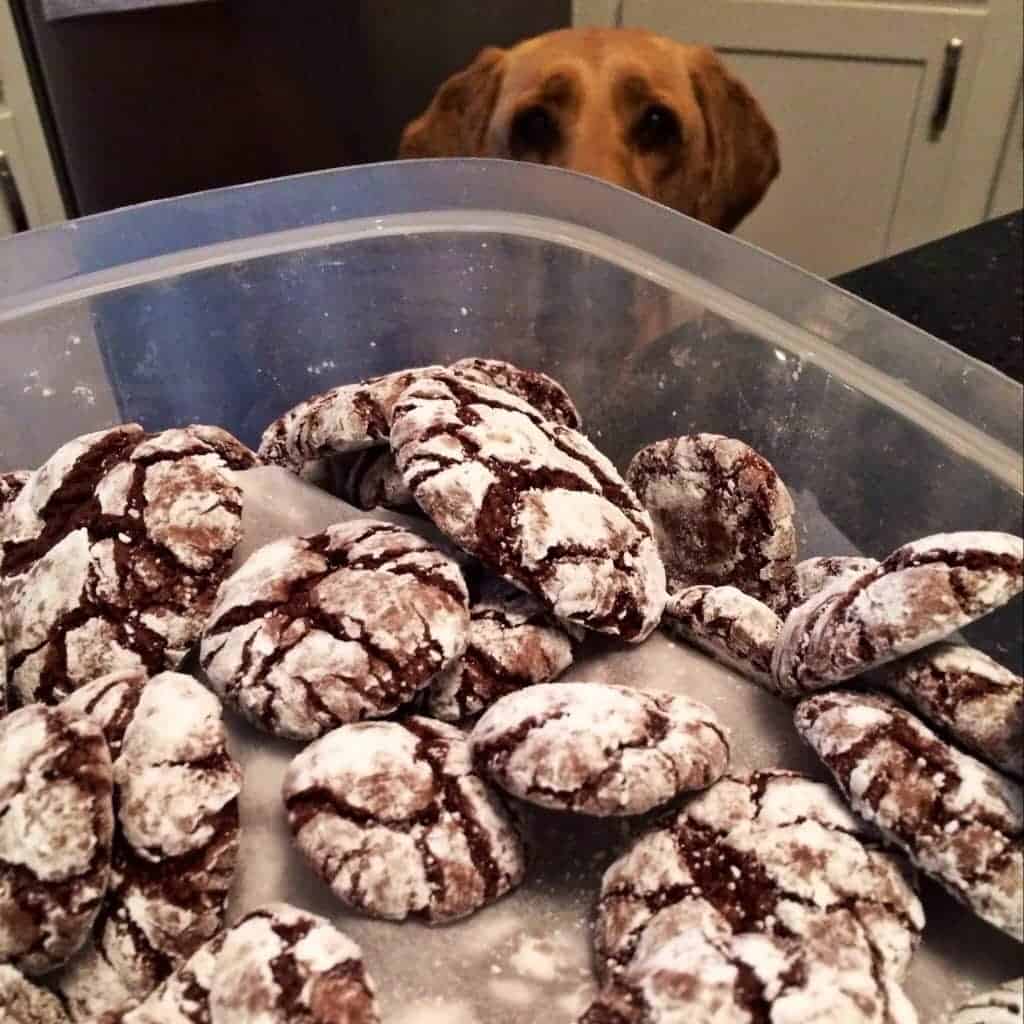 scout has a one-track mind. she's not nervous about mizzou…she's focused on COOKIES.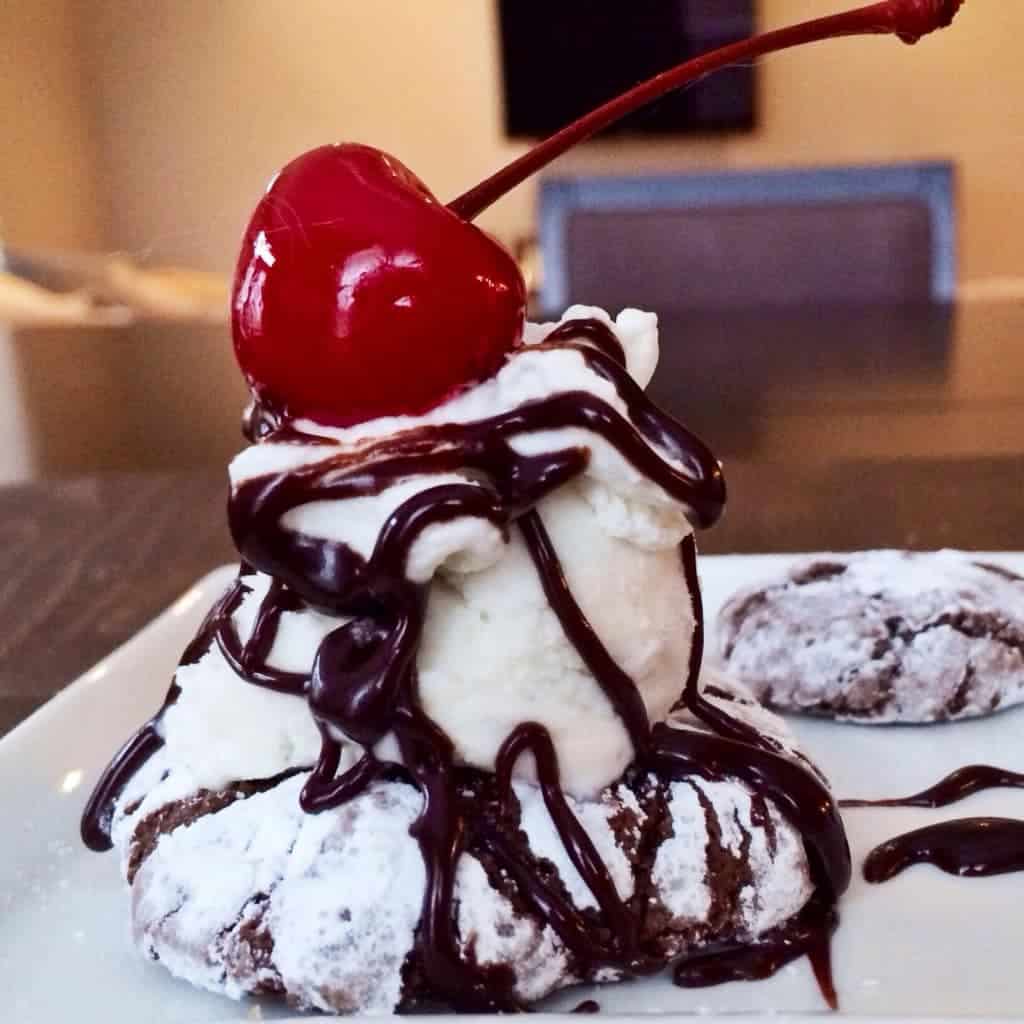 this cookie just begs to be served warm, with hot fudge and ice cream. and a cherry on top.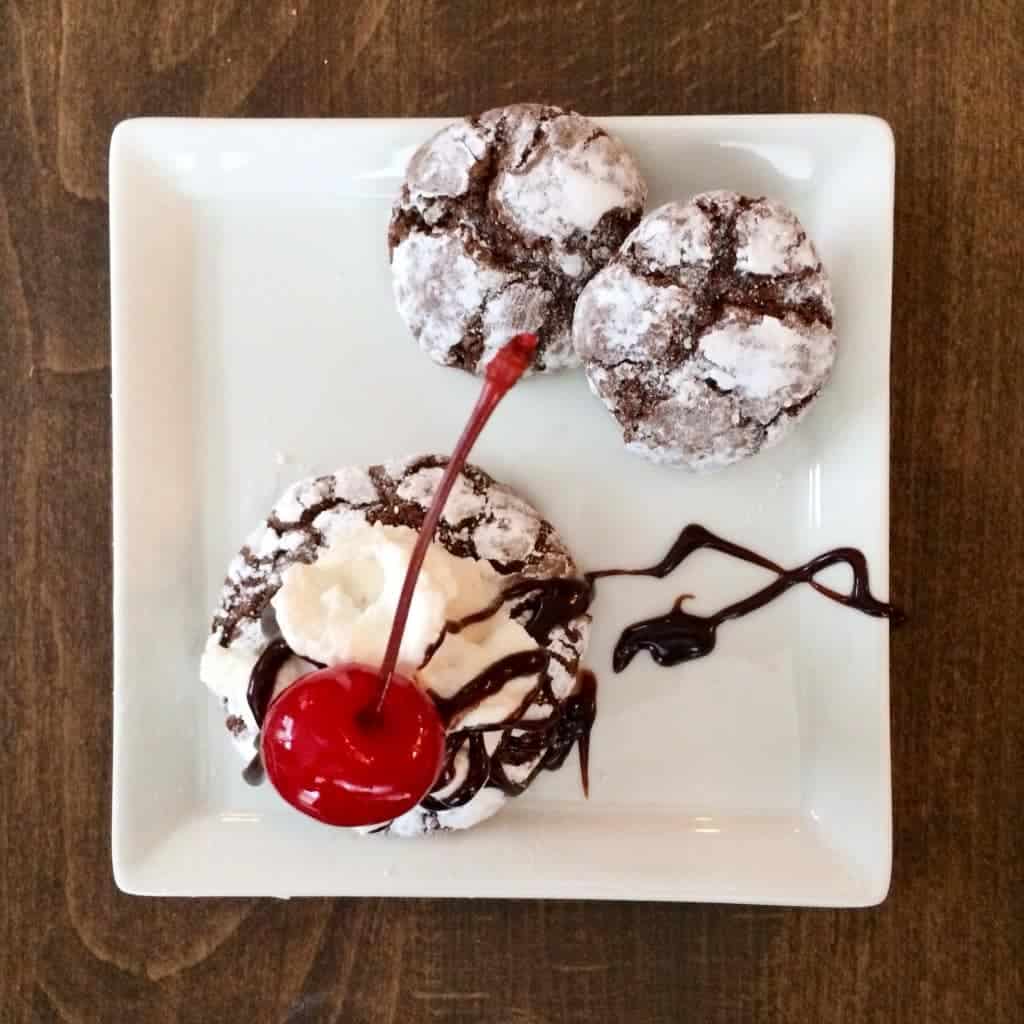 yes, please.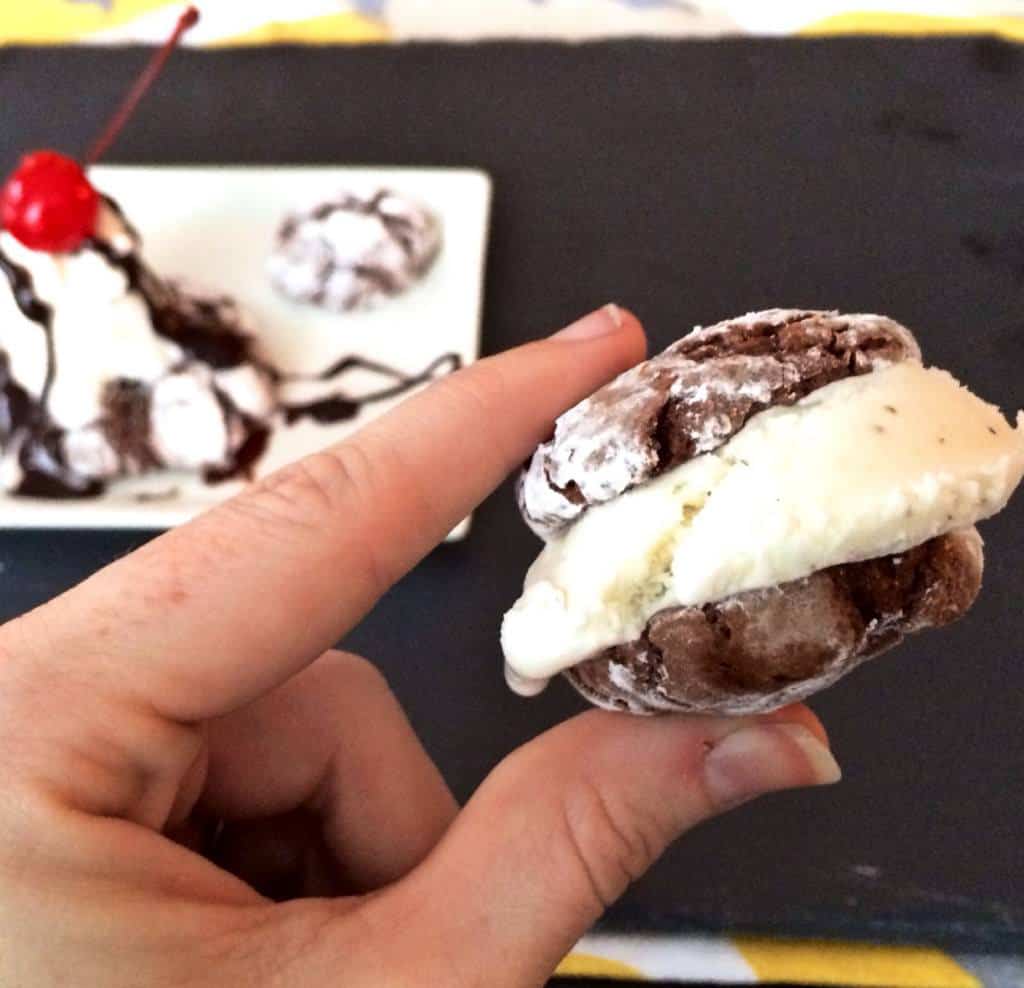 then i think i'll have a doozie ice cream sandwich for lunch. seems like a good idea.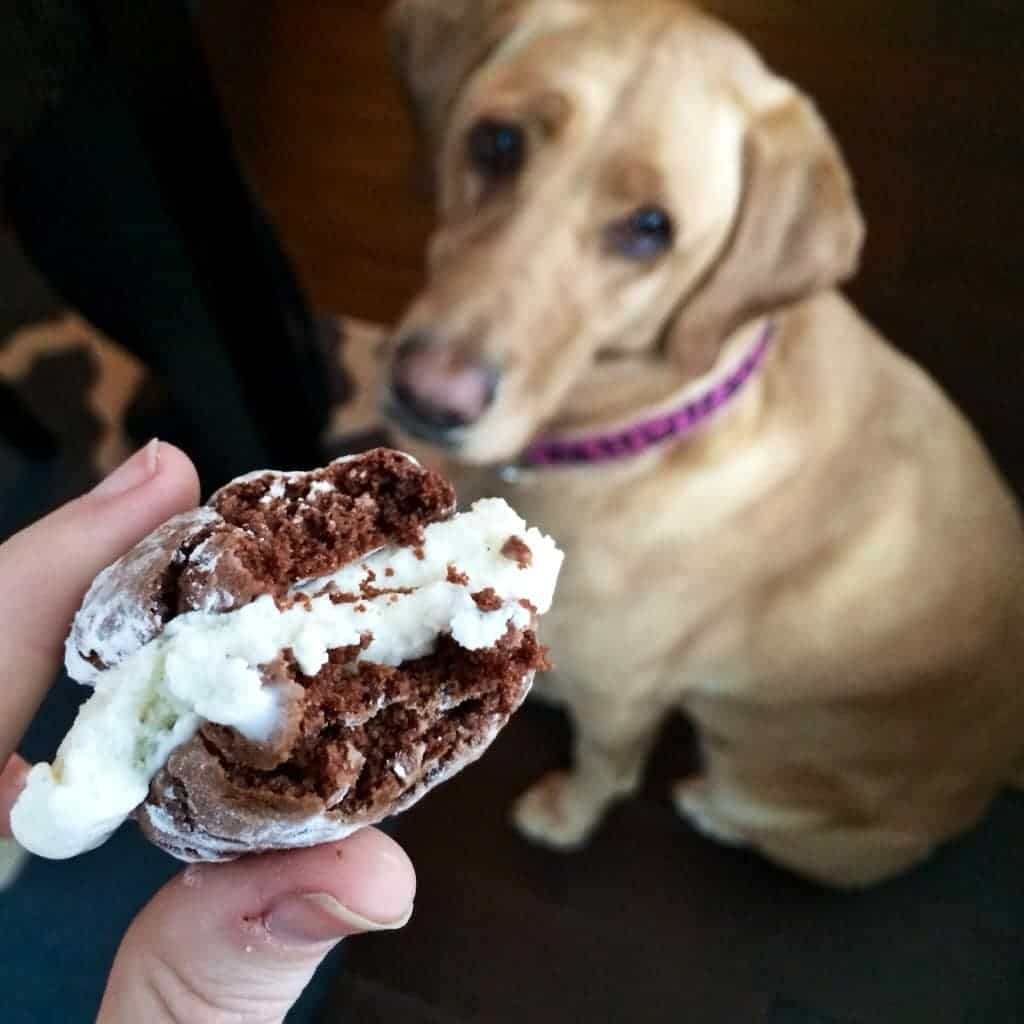 scout agrees. chocolate crazed minds think alike. too bad she can't have any!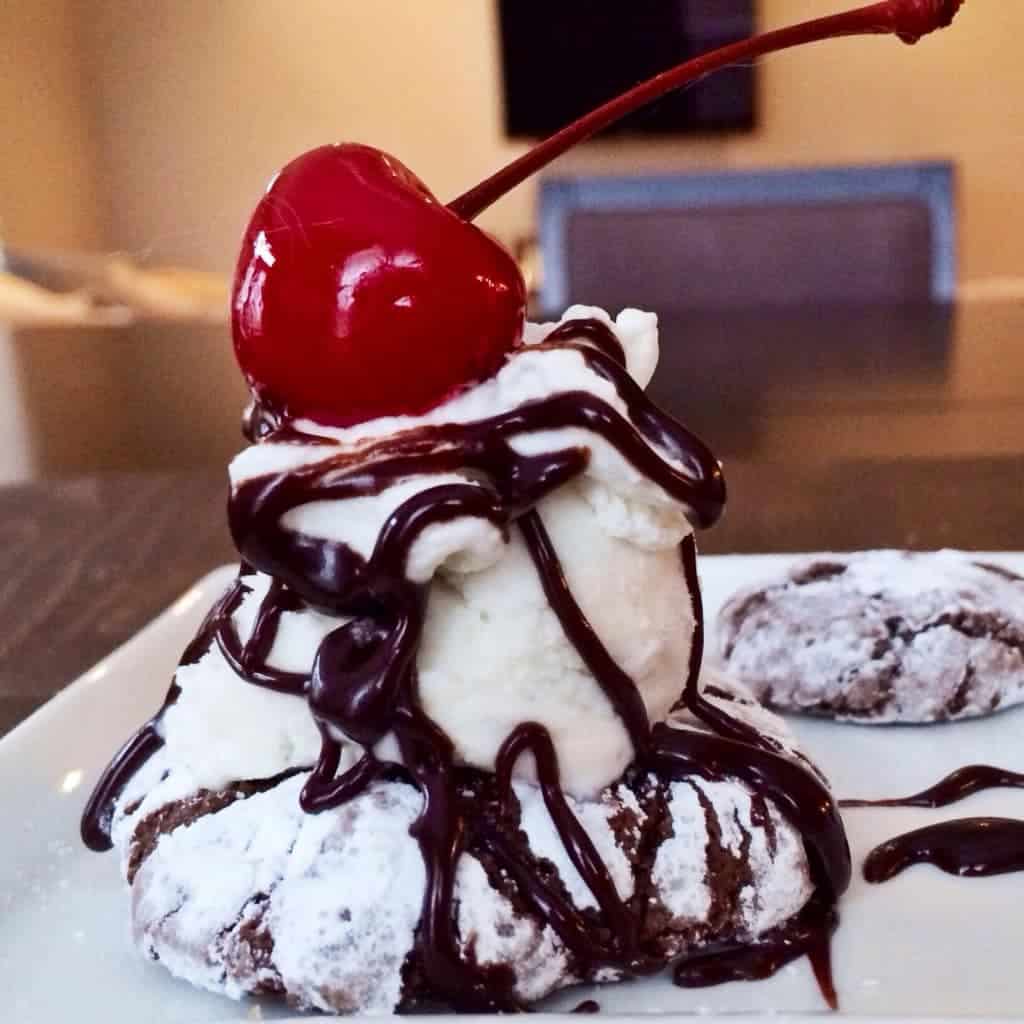 YUM!!!!!! click HERE for our christmas version of the chocolate doozie cookie, and HERE for our homemade hot fudge recipe. i'm hoping the emotional benefits of chocolate get me through this stressful day. M-I-Z!!!!!!!!!!!!