i still have a lot of holiday recipes to post, so this will most likely be short and sweet.  these christmas lollipops are so cute, and taste great.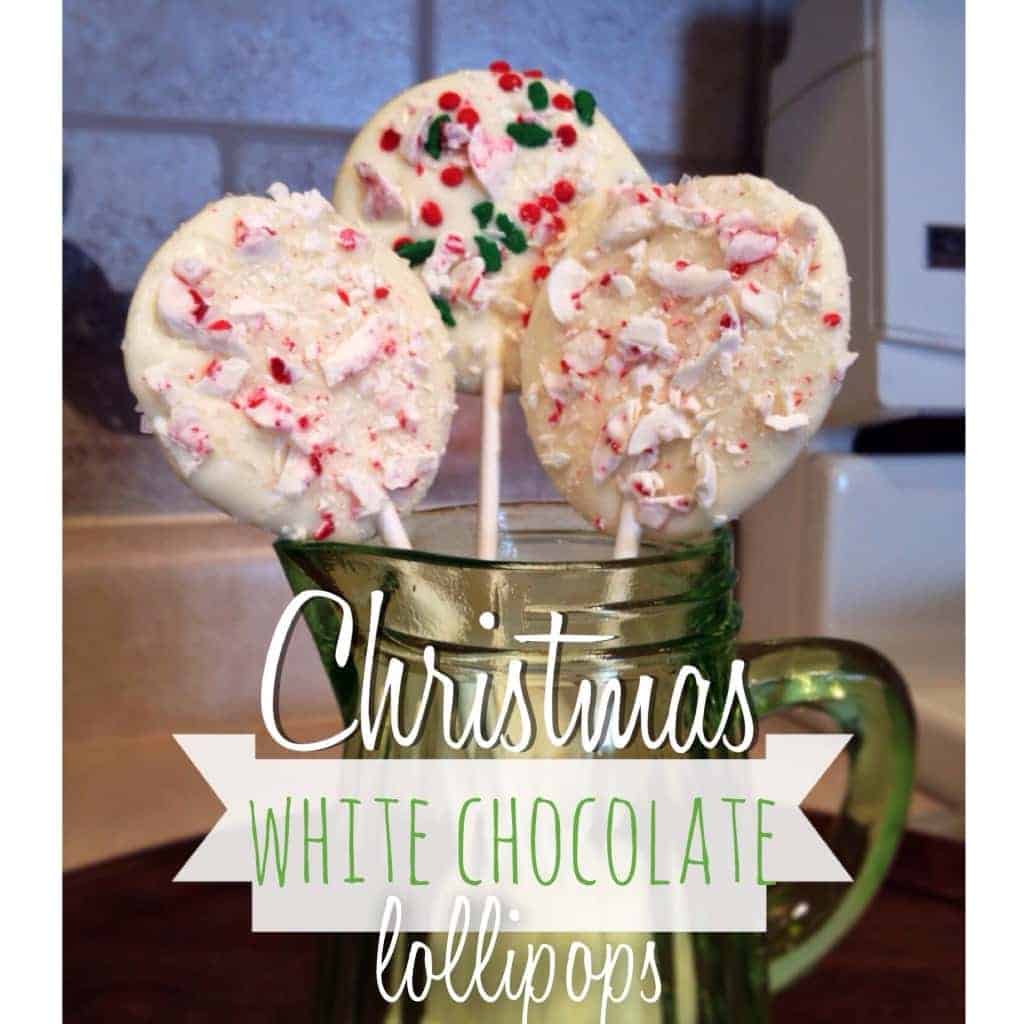 these are a great treat to make with the little ones, or to take to a holiday party.  they're just the right amount of sweetness!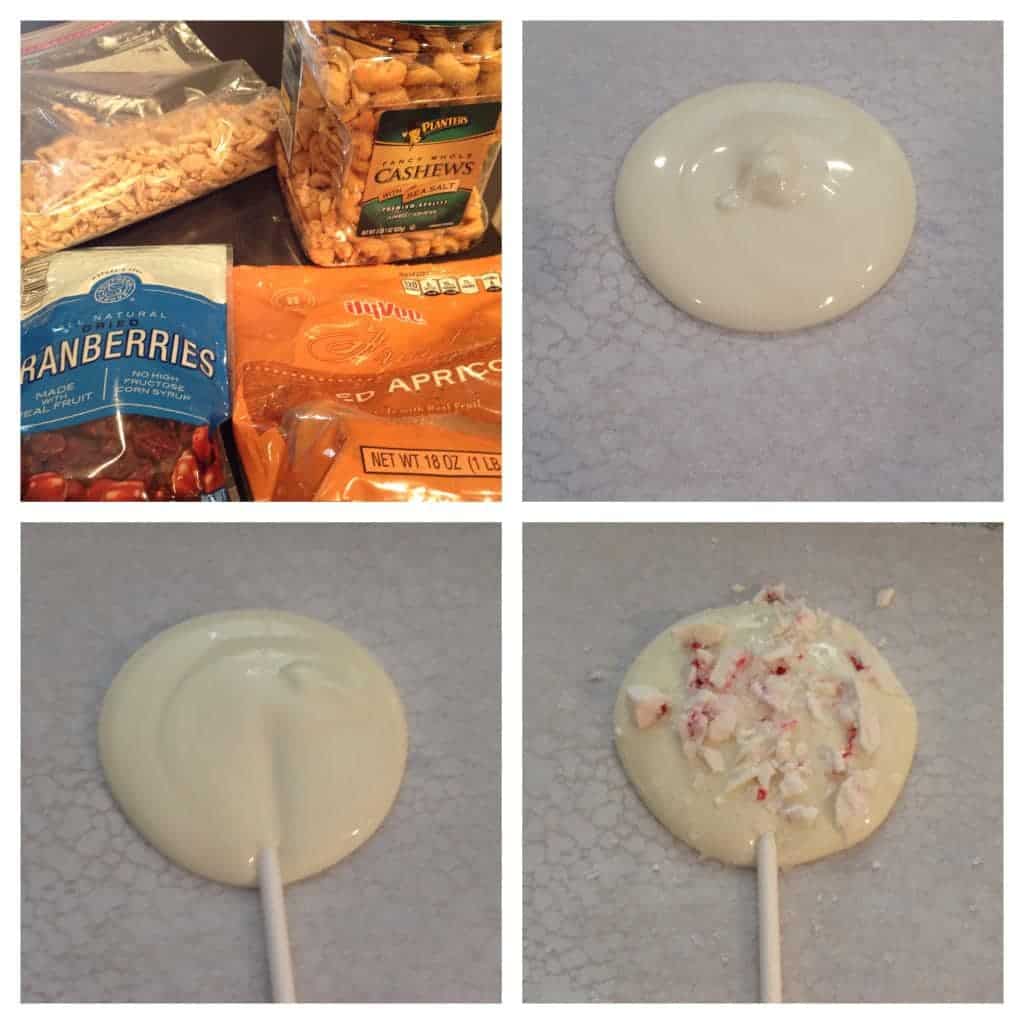 we adapted this recipe from one from the barefoot contessa.  you can find her recipe HERE.  i love how easy these are!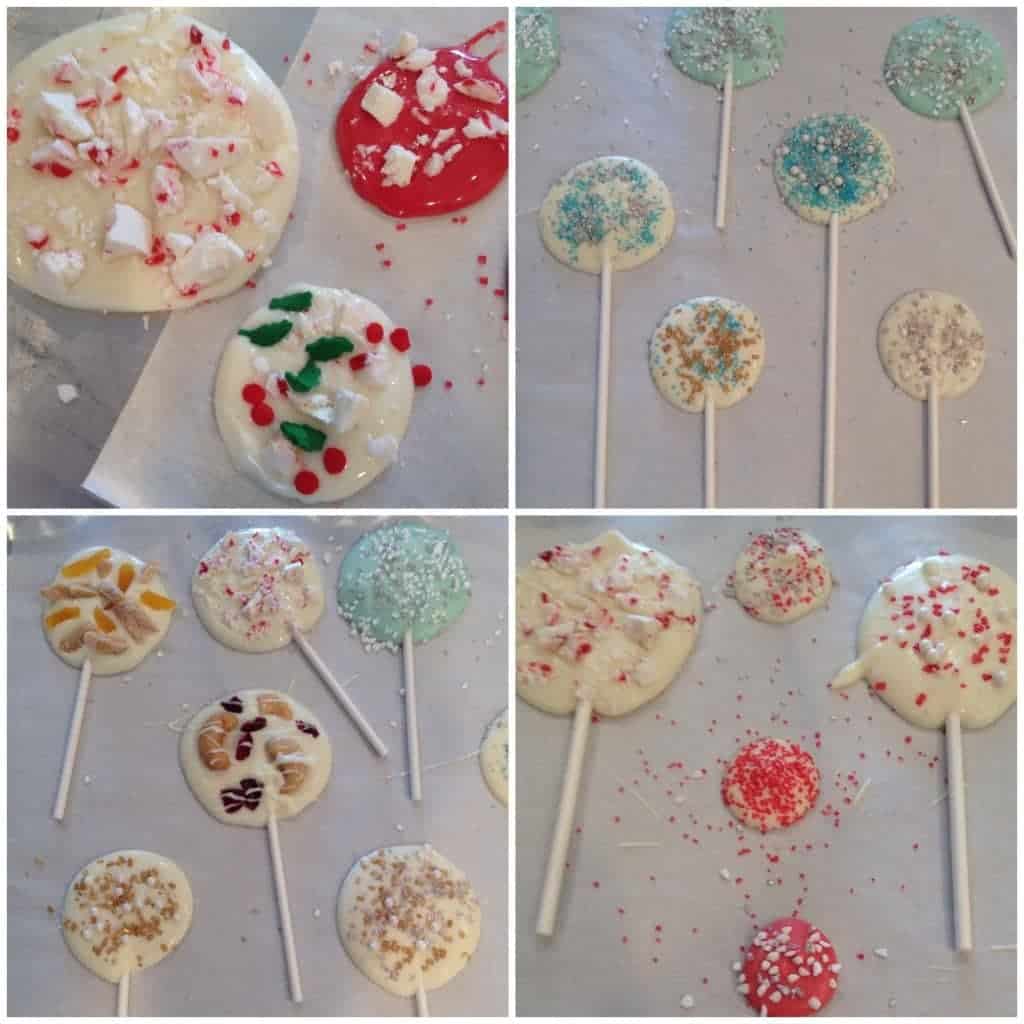 you can make these with any toppings, in any color.  these would be perfect for other holidays or for birthdays!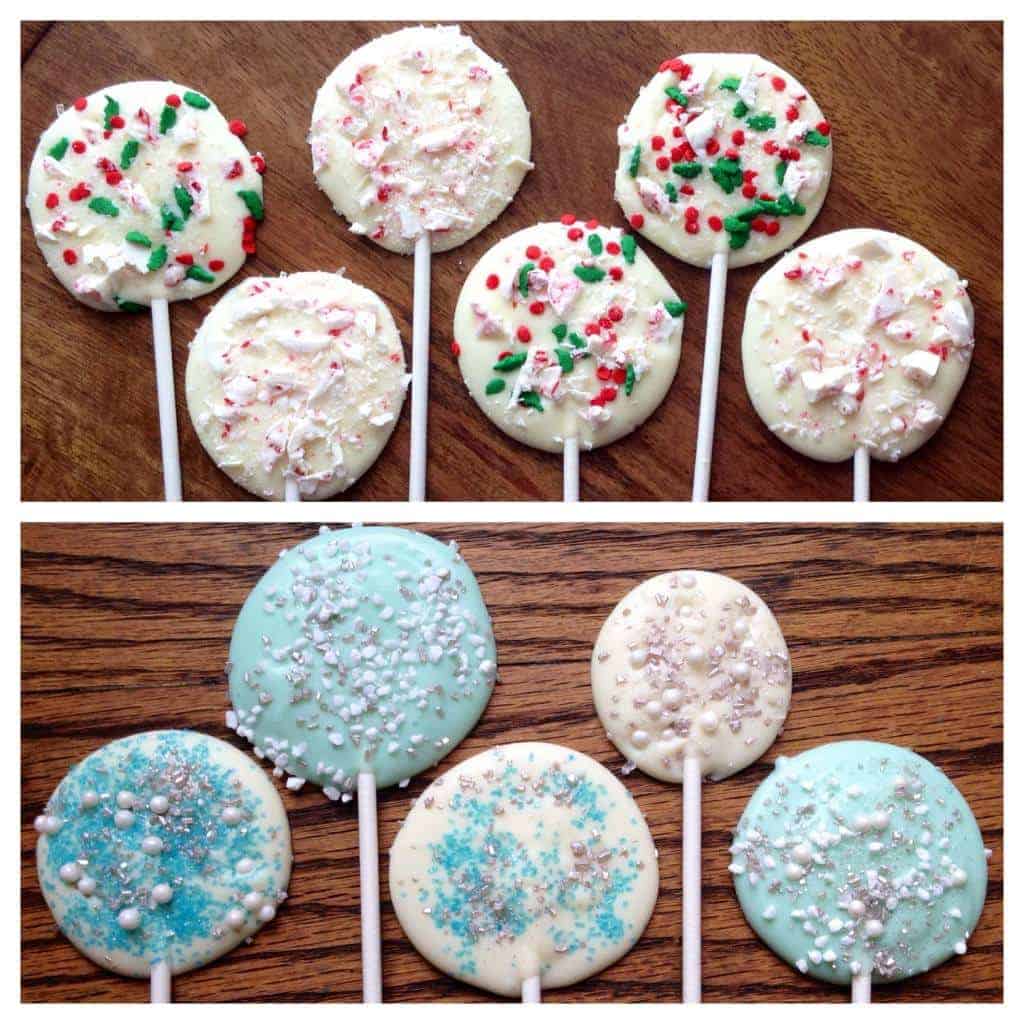 i love the blue and white ones.  so pretty!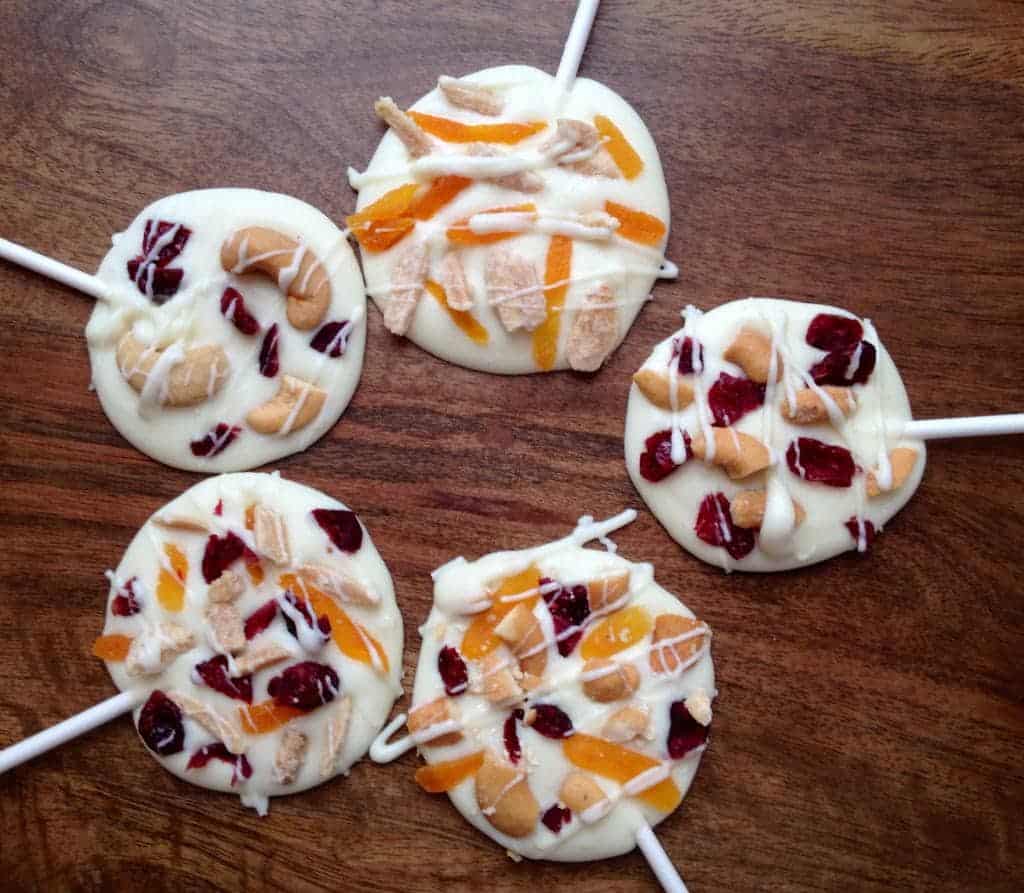 we chose dried apricots, sugared almonds, dried cranberries, and cashews for the lollipops shown above.  on the red and white lollipops, we used peppermint bark (made by hickory farms).  the other toppings are just decorative sprinkles. you can use food coloring to make the white chocolate whatever color you prefer, like we did with the light blue lollipops.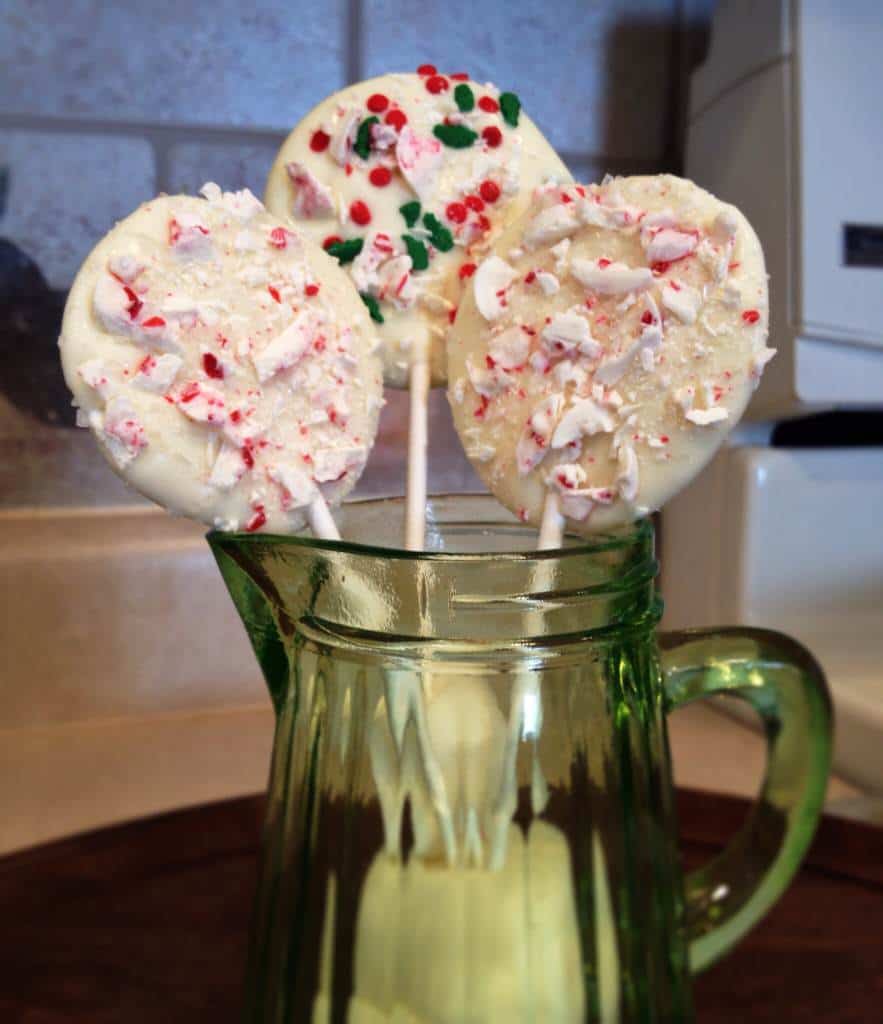 these make such a cute christmas treat, but they aren't too filling.  don't want to miss out on all of the other favorite holiday foods and desserts :)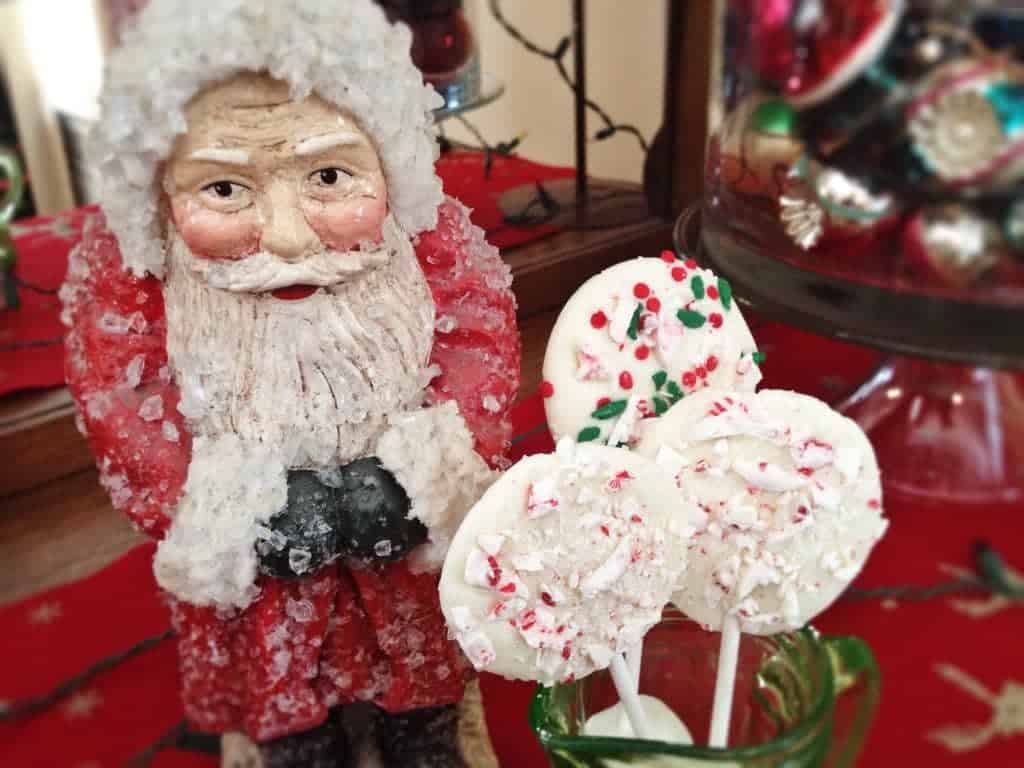 i bet you can guess who took these next pictures.  (it was mom)
we hope you enjoy these sweet Christmas treats! expect quite a few posts in the next couple days! Happy Holidays!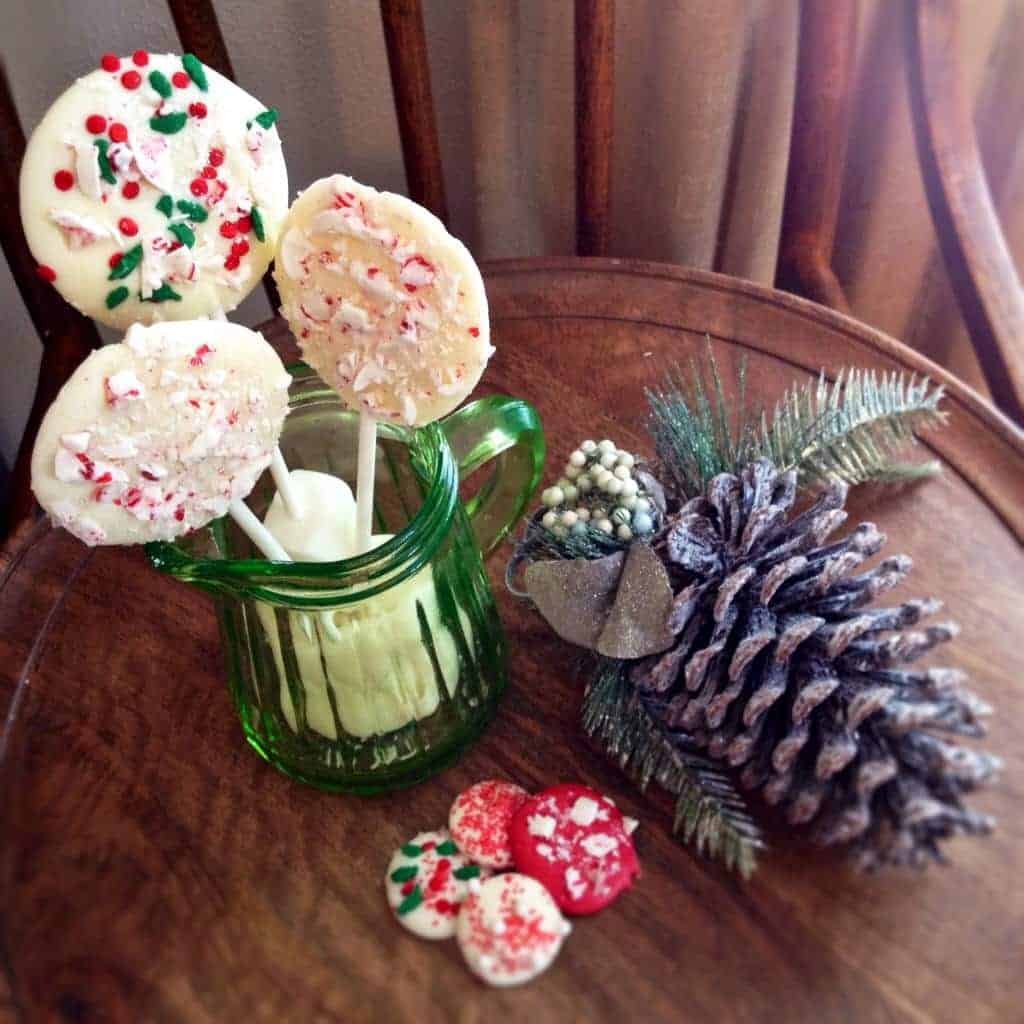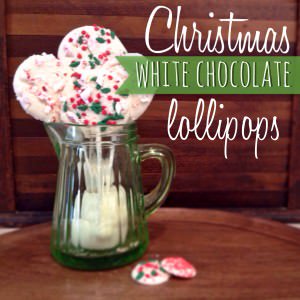 Christmas White Chocolate Lollipops
super fun and easy holiday treats. white chocolate lollipops, top with your favorite ingredients!
Ingredients
16

ounces

quality white chocolate

finely chopped (we used ghiradelli white chocolate baking discs)

whatever toppings you like...we used dried apricots

dried cranberries, cashews, sugared almonds, and peppermint bark

assorted sprinkles in the colors you want

food coloring if you wish to make the chocolate a color
Instructions
Place a sheet of non-stick silicone or parchment paper on a sheet pan.

Place 12 ounces of the white chocolate in a heat-proof glass bowl and put it in the microwave on high for 30 seconds. (watch it closely, white chocolate burns easily)

Stir the chocolate then microwave for another 30 seconds, then stir again.

Continue to heat and stir in 30-second intervals until the chocolate is just melted. Immediately stir in the remaining 4 ounces of chocolate and allow it to sit at room temperature, stirring often, until it's completely smooth.

Using a tablespoon, pour the melted chocolate in rounds onto the silicone

place lollipop sticks in the middle of each chocolate round, giving the stick a little twist.

Sprinkle the tops of the lollipops evenly with the toppings of your choice.

Set aside to harden.

enjoy!