i still have a lot of holiday recipes to post, so this will most likely be short and sweet. these christmas lollipops are so cute, and taste great.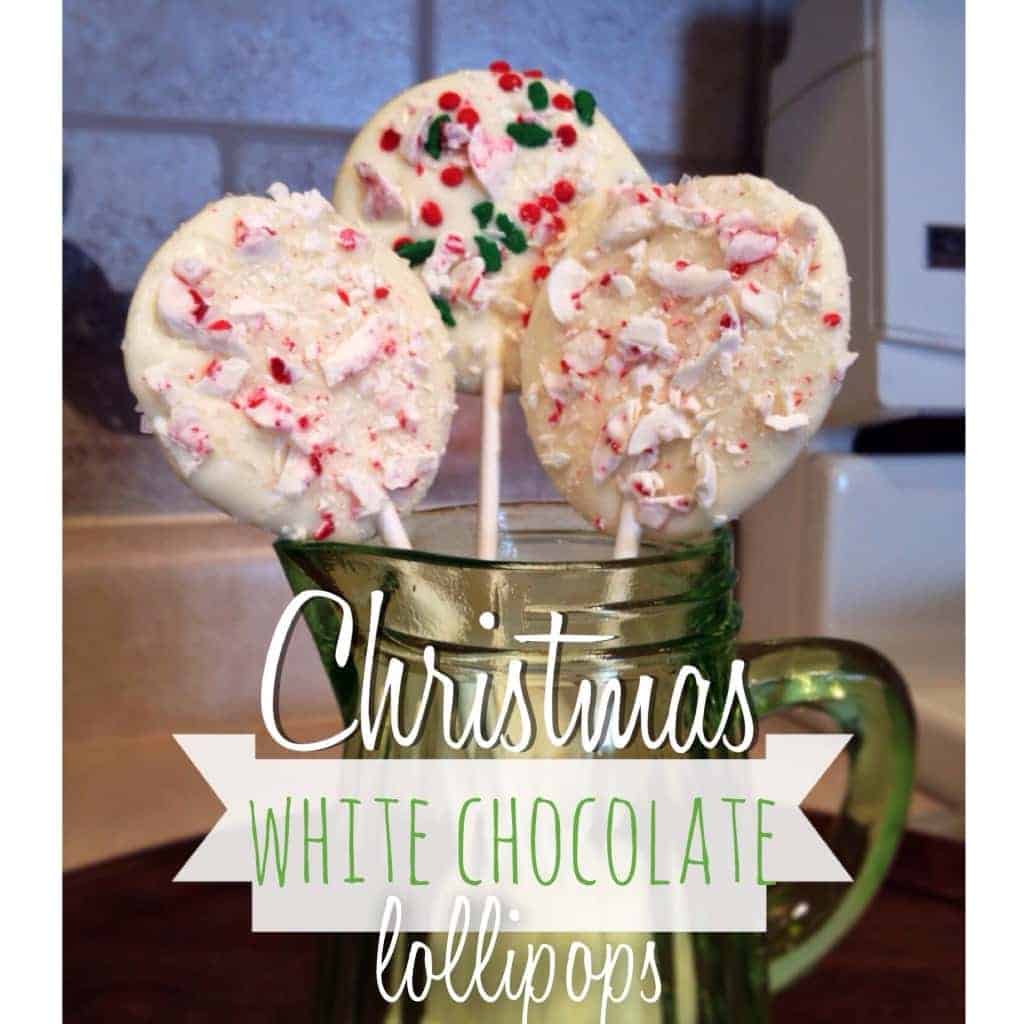 these are a great treat to make with the little ones, or to take to a holiday party. they're just the right amount of sweetness!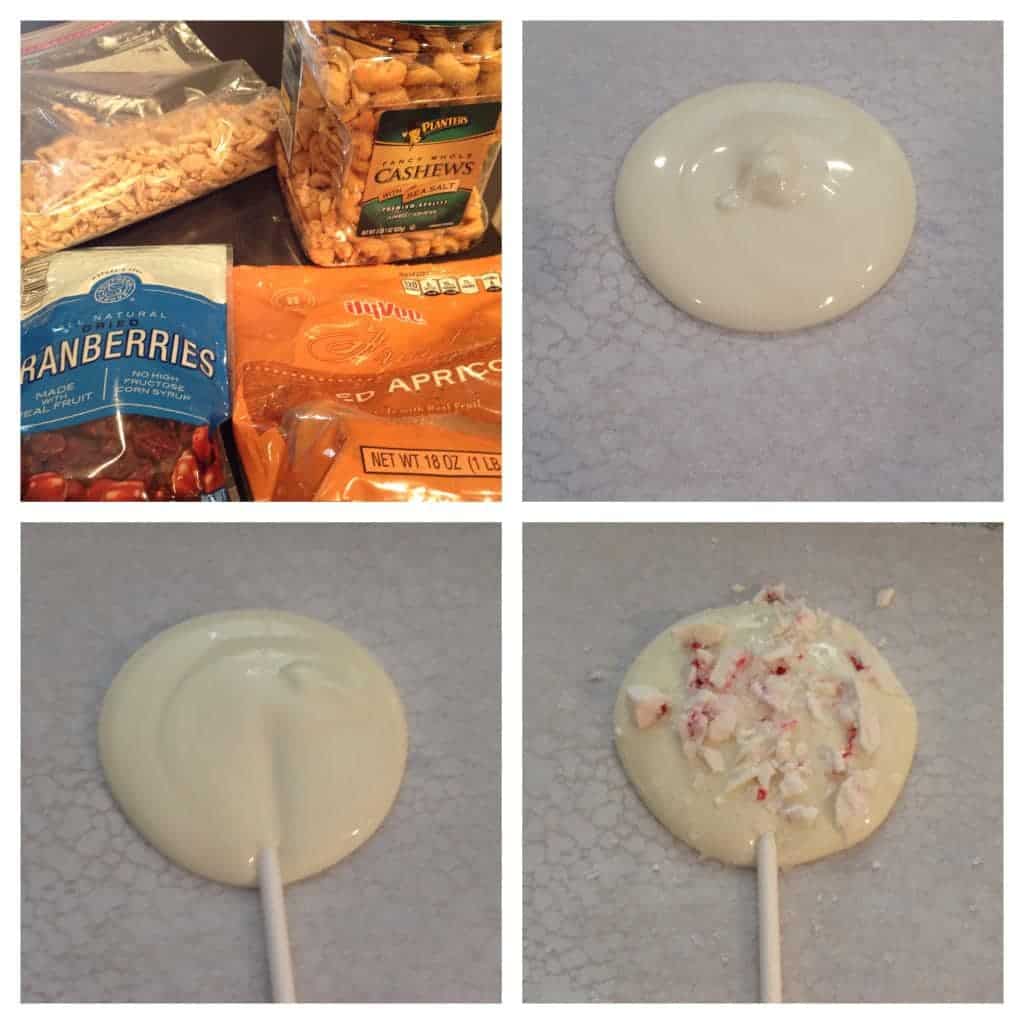 we adapted this recipe from one from the barefoot contessa. you can find her recipe HERE. i love how easy these are!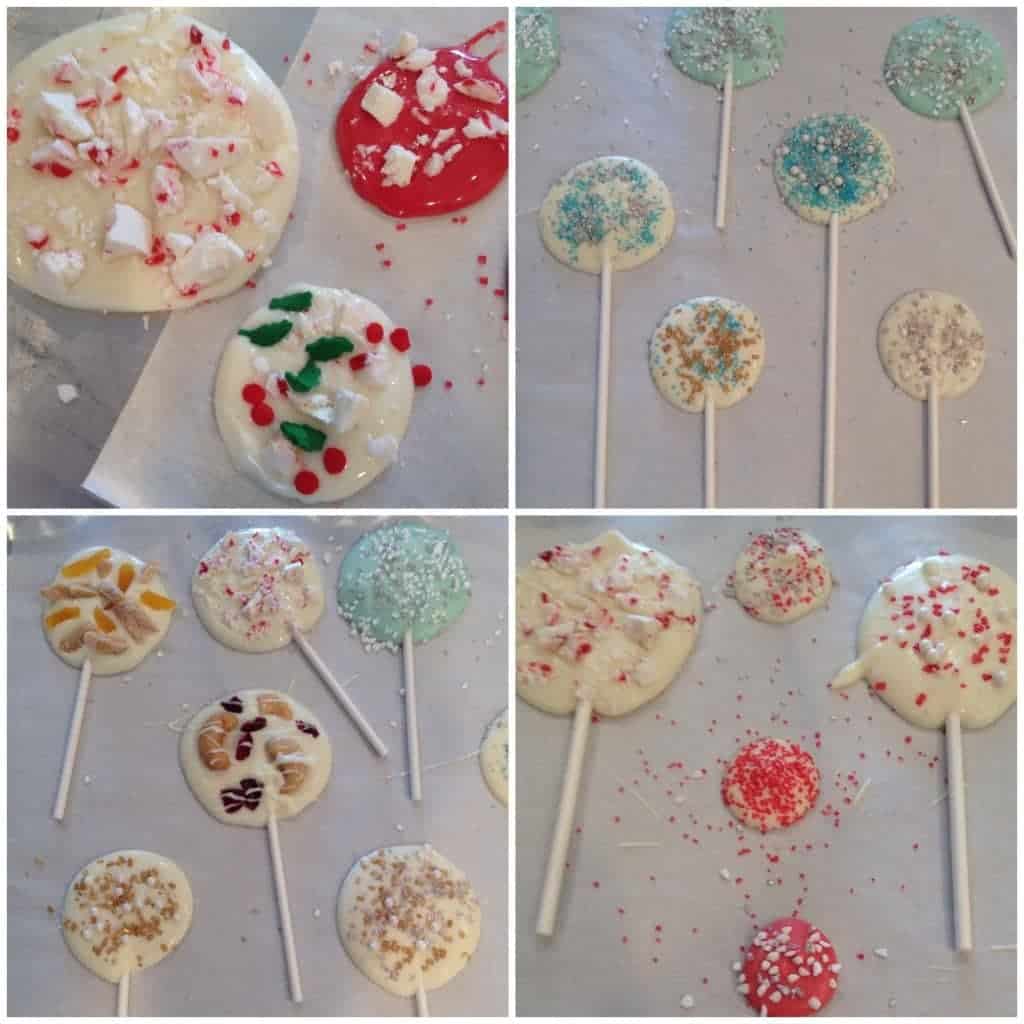 you can make these with any toppings, in any color. these would be perfect for other holidays or for birthdays!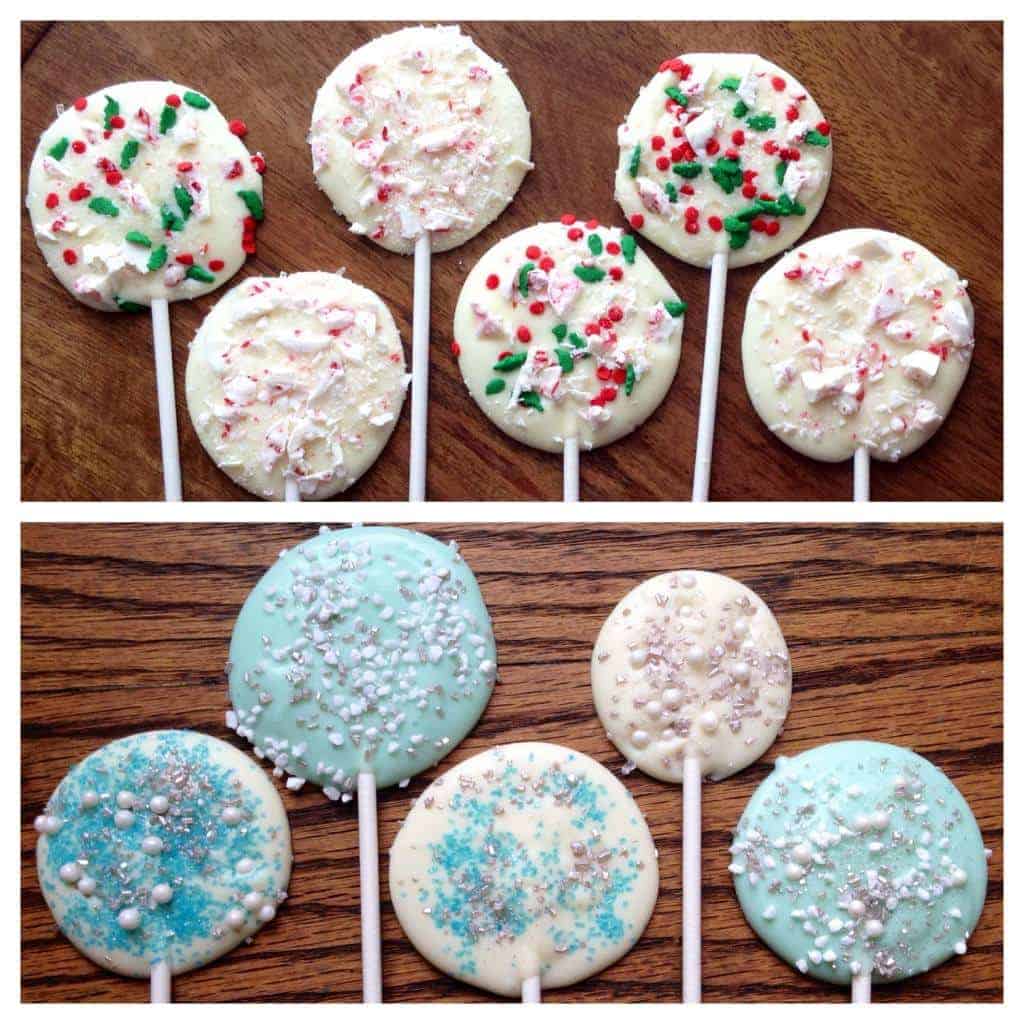 i love the blue and white ones. so pretty!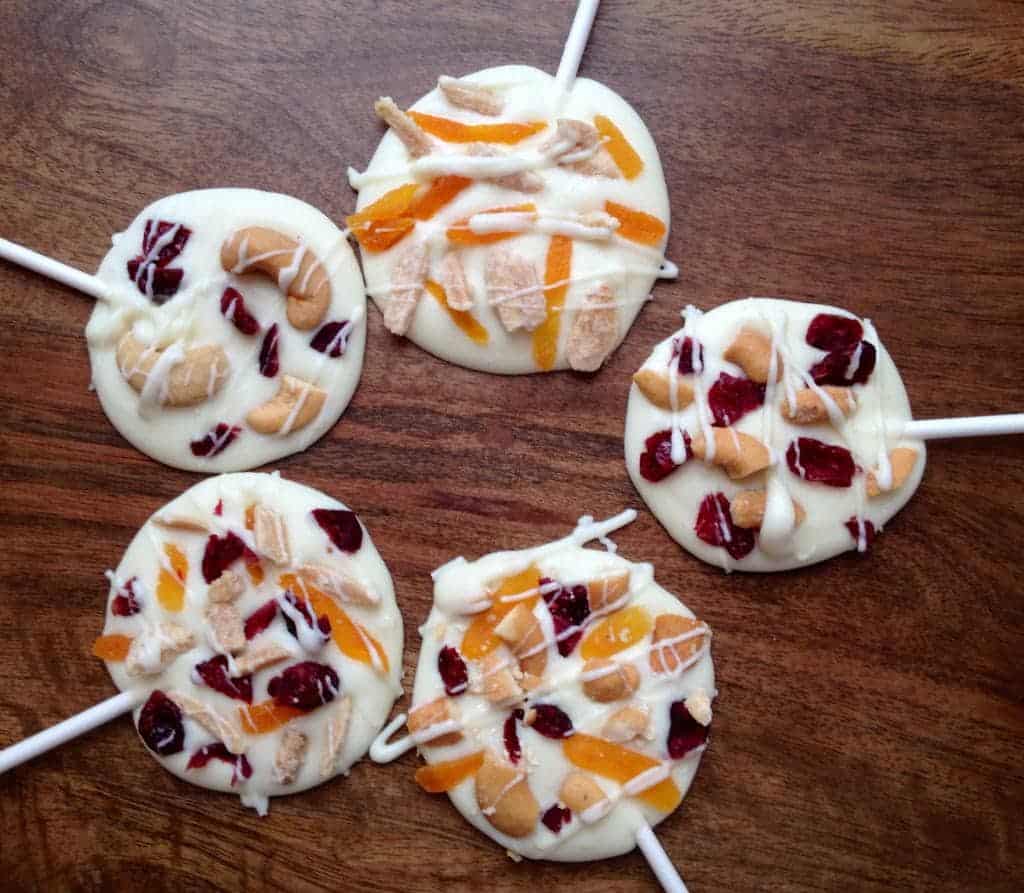 we chose dried apricots, sugared almonds, dried cranberries, and cashews for the lollipops shown above. on the red and white lollipops, we used peppermint bark (made by hickory farms). the other toppings are just decorative sprinkles. you can use food coloring to make the white chocolate whatever color you prefer, like we did with the light blue lollipops.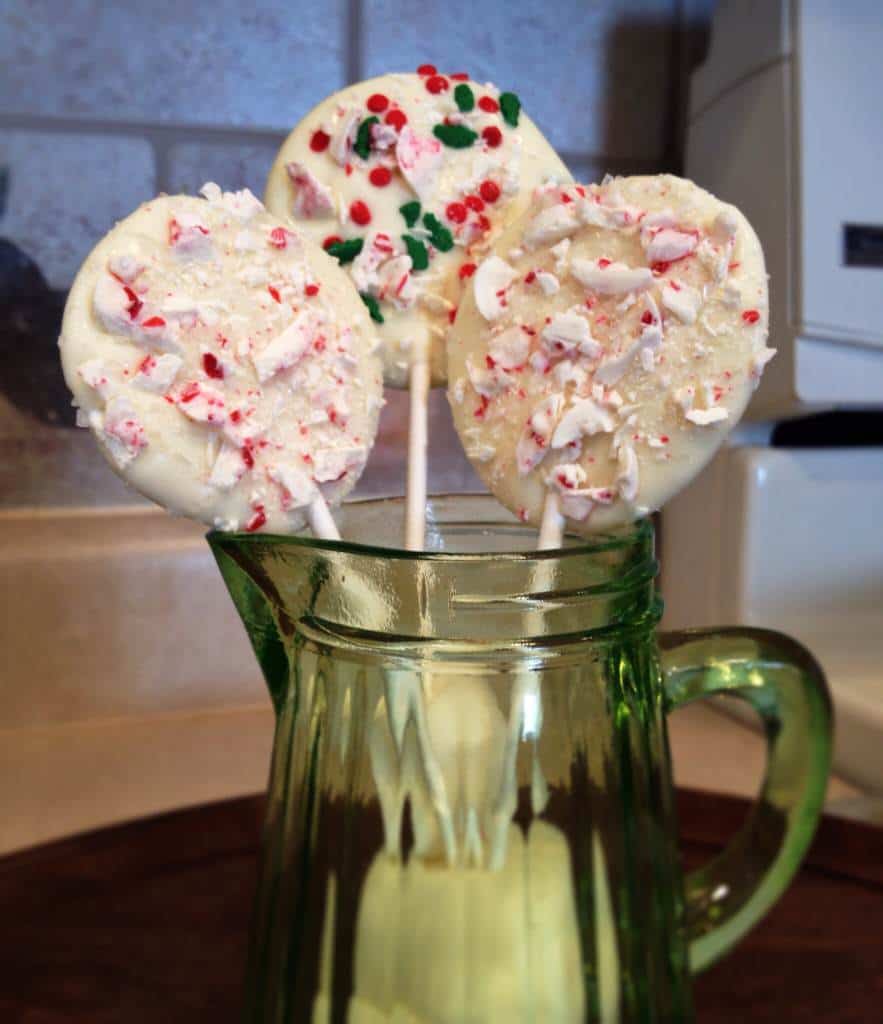 these make such a cute christmas treat, but they aren't too filling. don't want to miss out on all of the other favorite holiday foods and desserts :)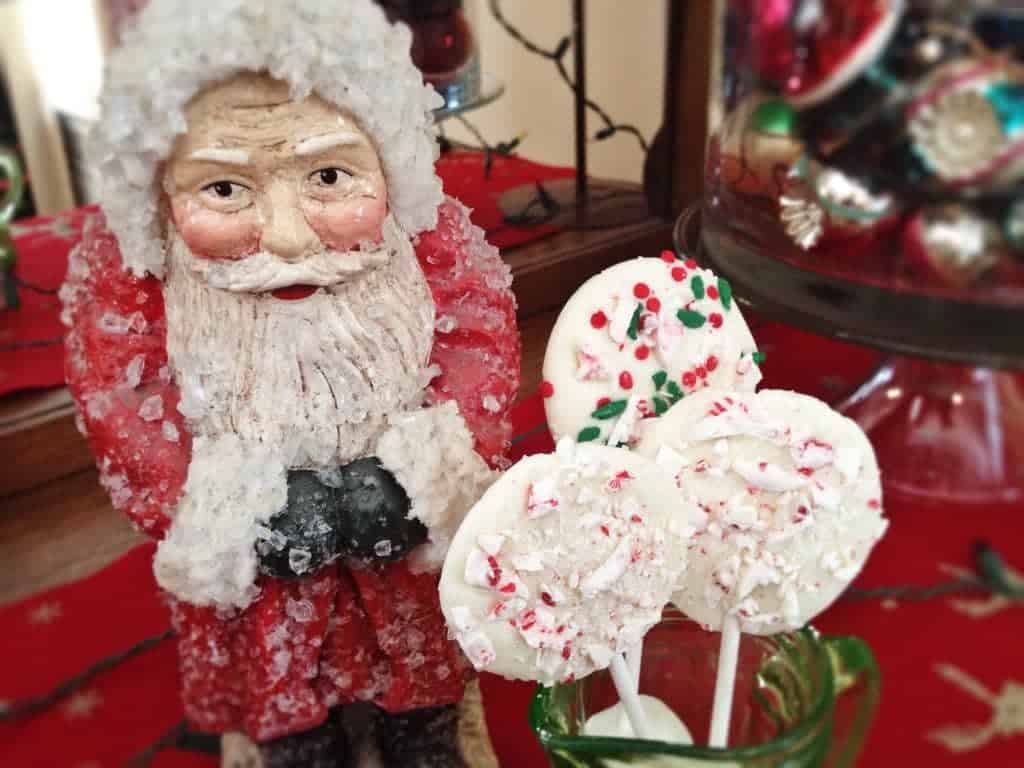 i bet you can guess who took these next pictures. (it was mom)
we hope you enjoy these sweet Christmas treats! expect quite a few posts in the next couple days! Happy Holidays!