I'm so honored and excited to have my second cousin Lexie as The Cookie Rookie's very first guest post!! Lexie lives much too far away, in Texas. I know if she lived closer, we would spend lots and lots of time in our kitchens together creating deliciousness!
She is always posting the most beautiful and amazing baked goods on her Instagram account, and I need her to start a blog ASAP to share her recipes with the world! Lexie's mom, Cathy, is one of my very favorite people. Their family is encouraging, genuine, and SO much fun. I know you'll love Lexie as much as I do, and I hope she will come back to post again in the future! So give her a warm welcome, and if you have any questions about her delicious recipe, I'll be sure to get answers for you!! After she sent me the recipe, mom and I made them for our Blog Conference weekend. They are AMAZING and the best cinnamon rolls I have ever had. Thank you Lexie! Enjoy! -Becky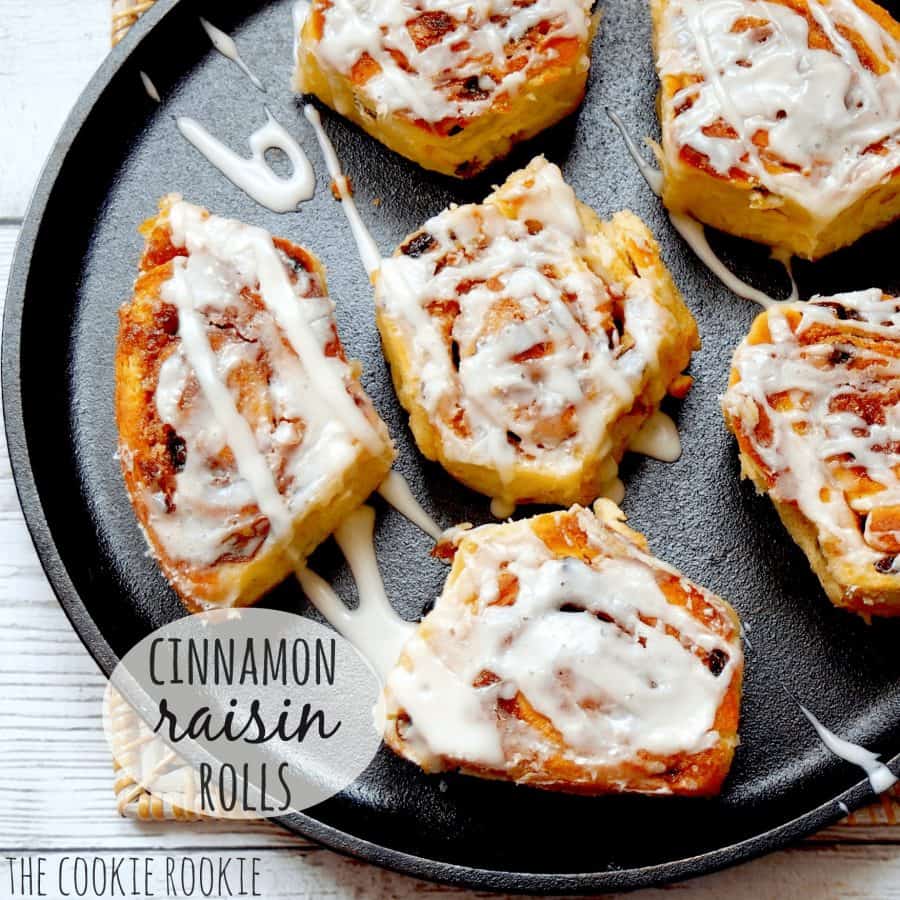 I'm so excited to be doing a guest post for The Cookie Rookie today! Although Becky and I may not share the same affinity for Mizzou (Hook 'Em Horns!), we do share a love for whipping up something delicious in the kitchen! We also share a great-grandmother, Adeline, whose recipe I am sharing today for Cinnamon Raisin Rolls.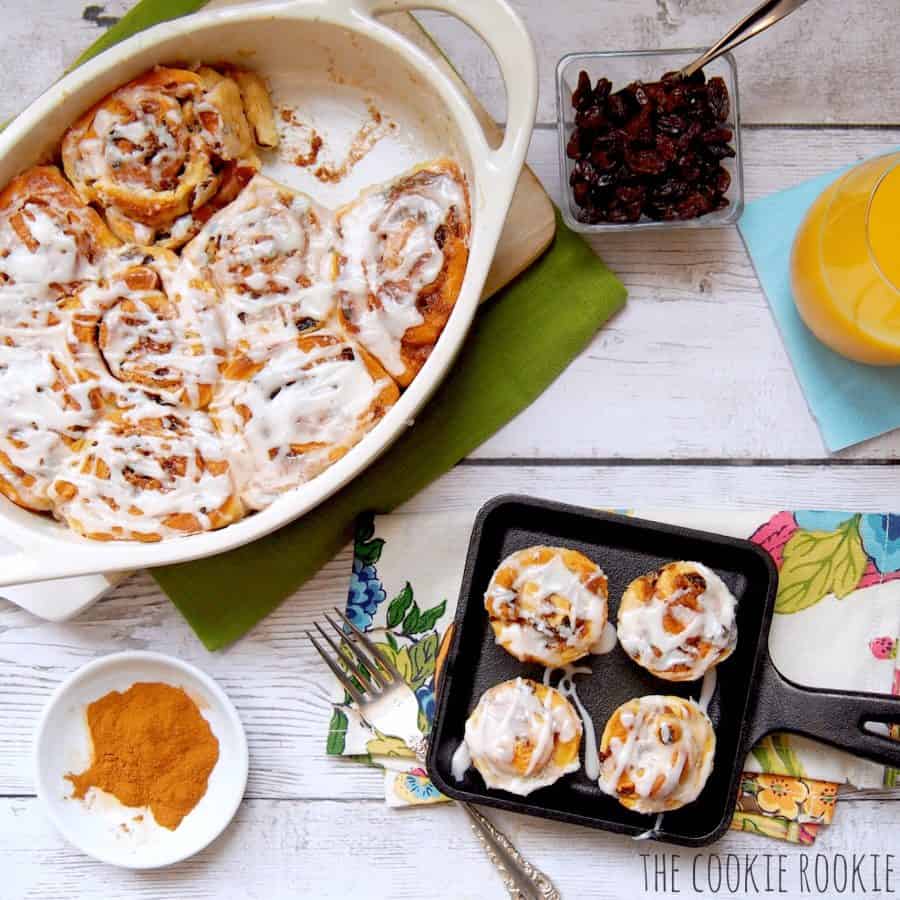 Although I never had the chance to meet Adeline, I've heard nothing but wonderful stories. She was truly a pioneer woman (yes, more so than our red-headed Food Network friend from Oklahoma). Adeline was a farmer's wife and her job was just as tough as his. She did it all.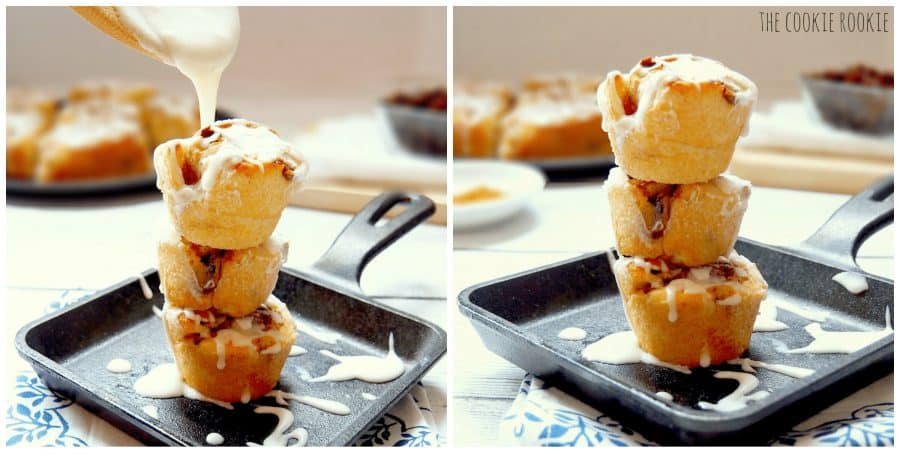 Every day she cooked three meals, not including dessert, from scratch (no Bisquick!), for her hungry husband, three growing children, and the hired farm hands. She canned their fruits and vegetables, made their butter and cheese, washed and dried the dishes, and cleaned the house and laundry… all without the comfort of indoor plumbing and electric gadgets like a refrigerator, microwave, or stove.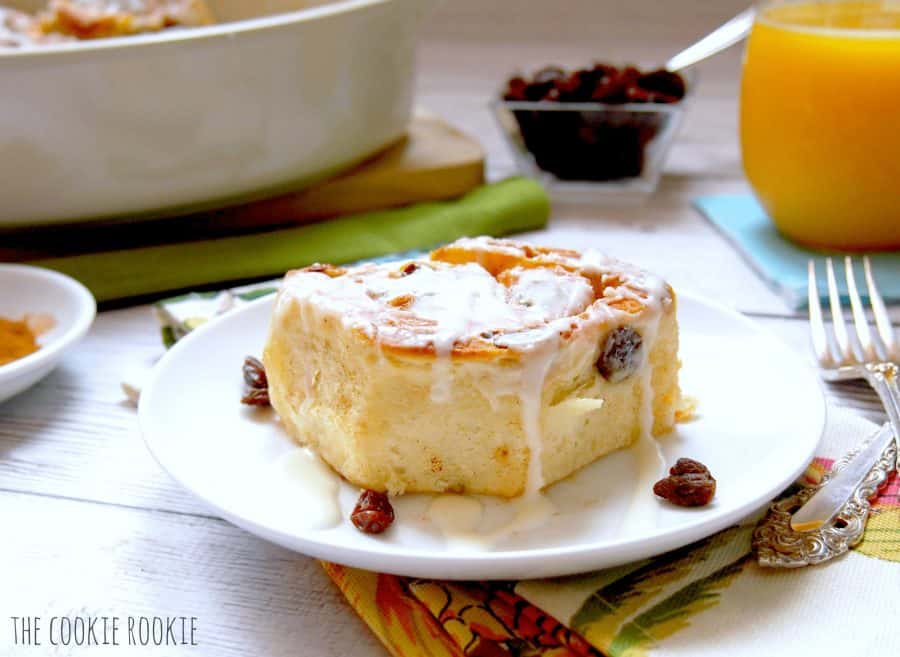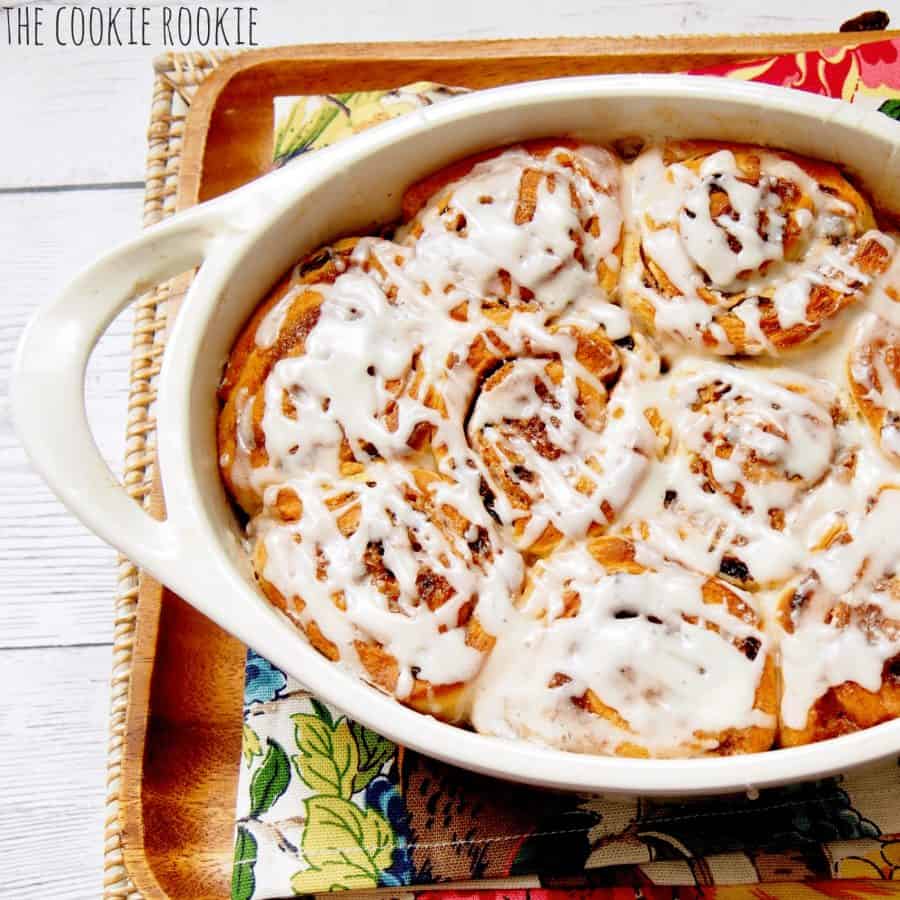 I was so glad that my mom was able to dig up this recipe for Adeline's cinnamon raisin rolls! They are truly a winner (and you don't even have to churn your own butter). Fluffy, fresh-baked dough with a gooey cinnamon-sugar filling and a sweet, yet not overwhelming, glaze. Enjoy them as breakfast or for dessert. Or at 3 in the afternoon- there is no wrong time to eat one.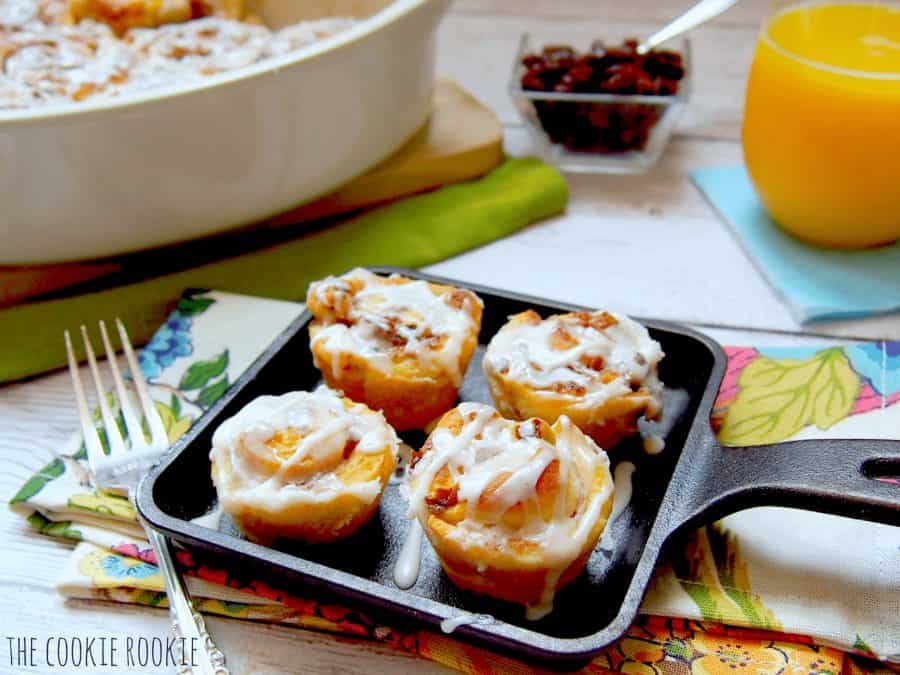 And you know that buttery, sugary Cinnabon aroma that taunts you every visit to the mall? Your entire home will smell like a Cinnabon. I hope you enjoy these as much as my family does!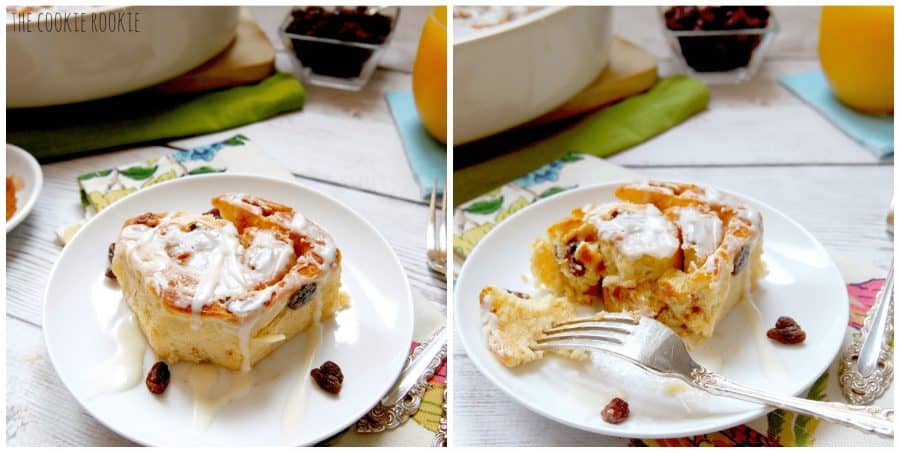 A few recipe notes:
*If you aren't a fan of raisins, they are optional. The cinnamon rolls will taste just as great.
*Also, don't be intimidated by yeast! Follow the recipe and check out this post on yeast and this post on kneading, and you can't go wrong.
*I did not use all of the icing. I used a few spoonfuls on each roll, but feel free to adjust to your liking.