Citrus Smash Cocktails are one of my favorite ways to unwind. This delicious and fruity drink can be made non-alcoholic in a pinch, making it the ultimate fun and fresh drink for everyone to enjoy. We have made these Citrus Cocktails with Lemon Curd and Orange Marmalade from the Downton Abbey Collection available at Cost Plus World Market. Tasty, unique, and loved by all!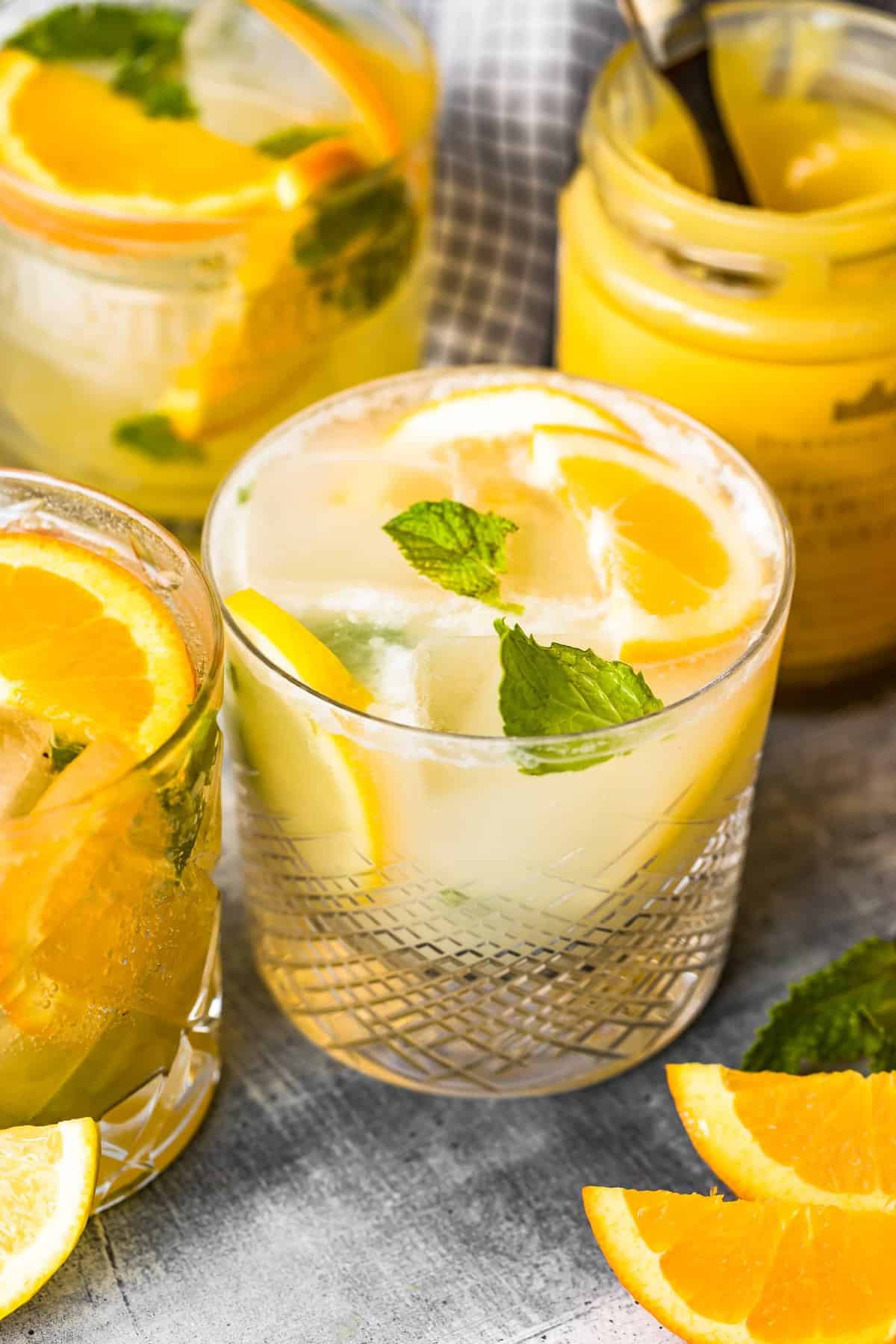 Citrus Cocktail Recipes
I love coming up with cocktails that are different, easy, and delicious. This Citrus Smash Cocktail has been a favorite for some time, and the possibilities are endless! All you need is a fruit spread, and a handful of other ingredients, and you're the best mixologist in your neighborhood, guaranteed!
How to make Citrus Smash Cocktails
Place the mint leaves, fruit slices, simple syrup, and fruit spread (more on that later!) in the bottom of a cocktail shaker.

Muddle together.

Pour in the vodka and ice. Shake shake shake!

Pour over ice and top with club soda.

Enjoy!
Isn't that easy? Don't you want one RIGHT NOW?! Well I've got exciting news for you about which ingredients make the best citrus smash, and I couldn't be more pumped!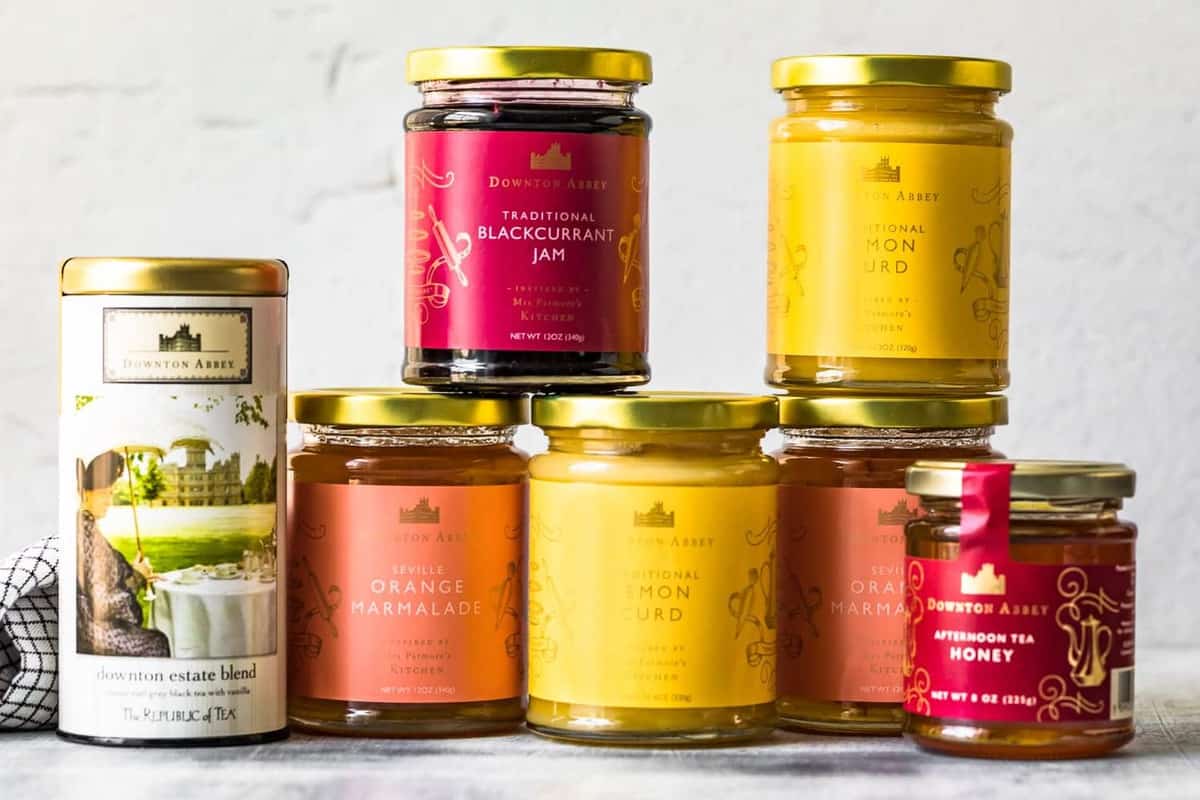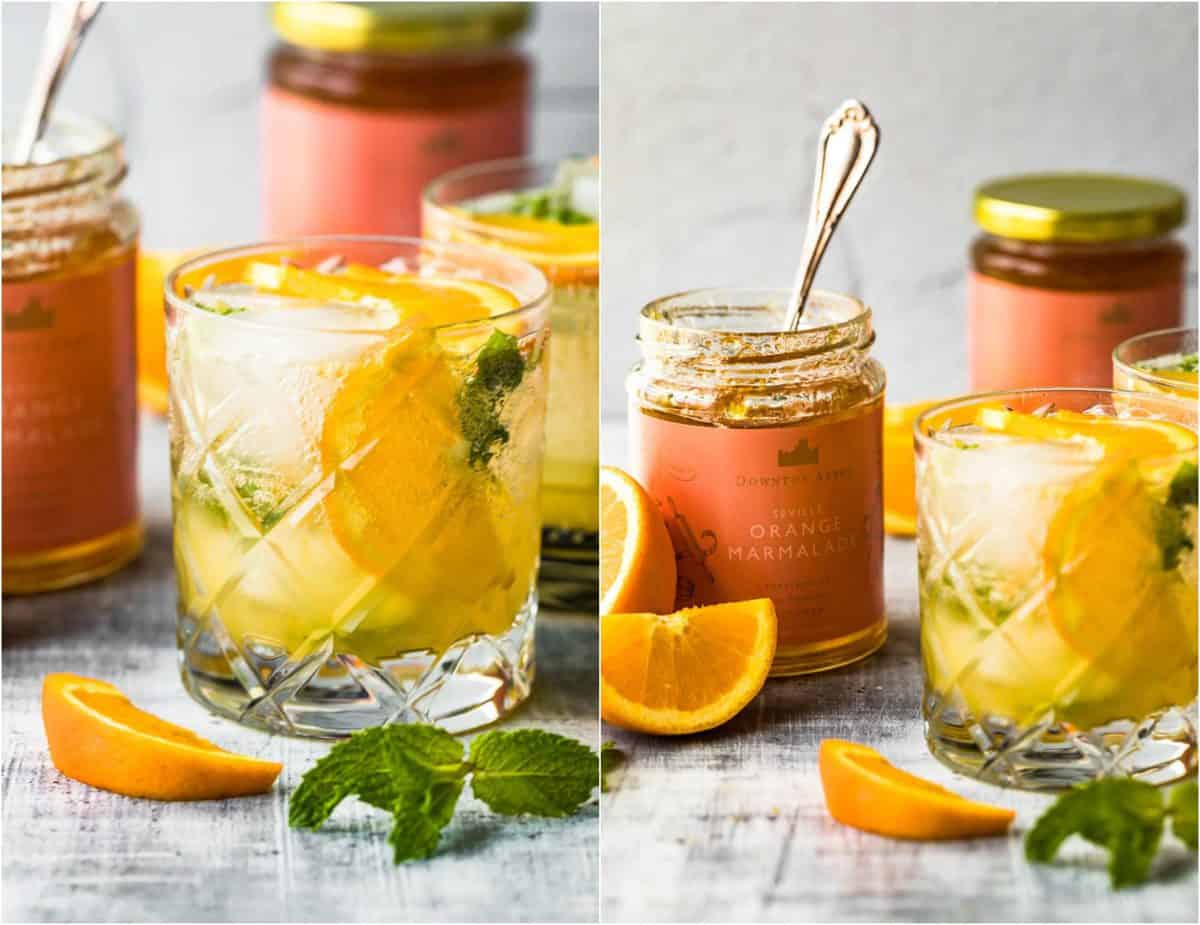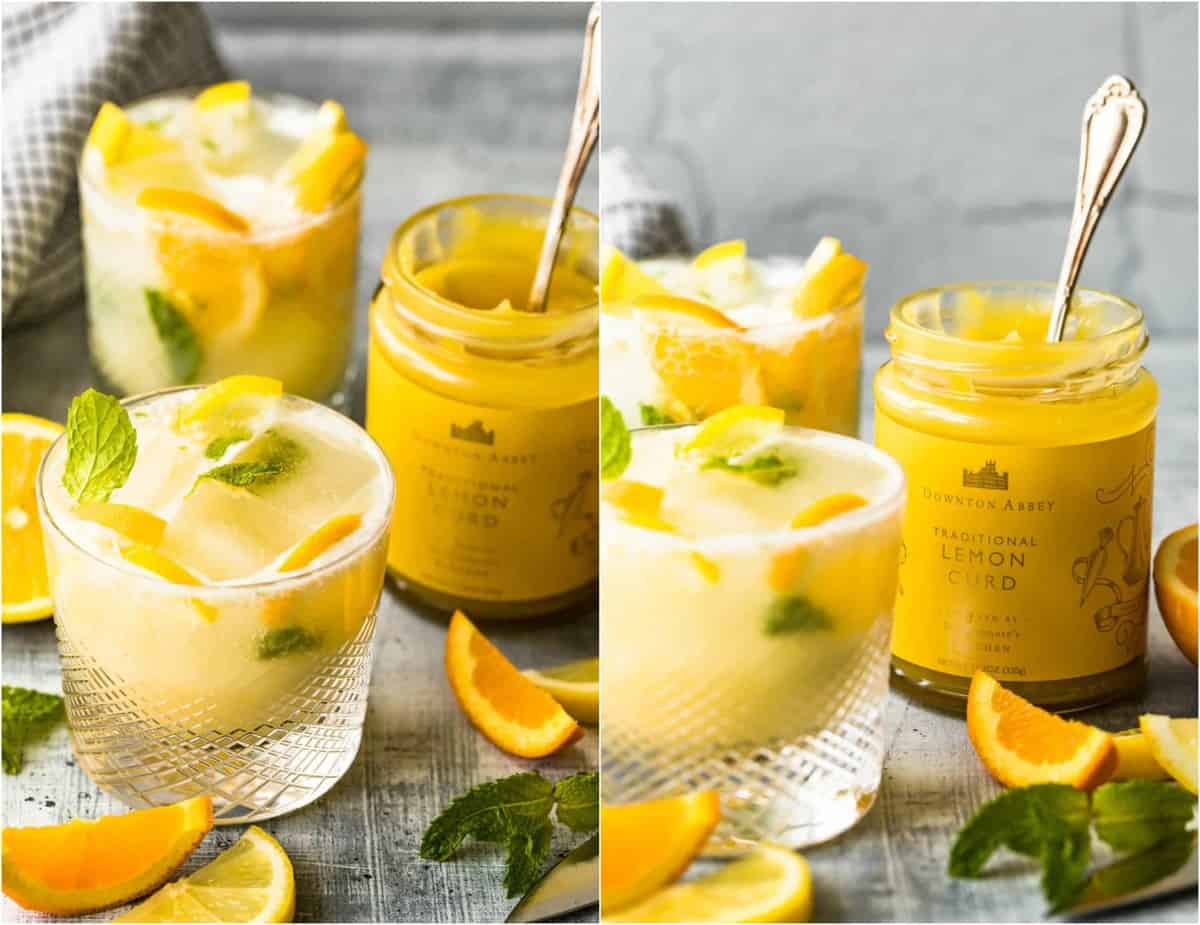 Downton Abbey at Cost Plus World Market
One of my favorite stores for anything kitchen/dining has always been Cost Plus World Market (find the store closest to you HERE). They have unique, affordable items that make your house feel like a home. I could browse their aisles all day long.
Recently, they launched a Downton Abbey line of food products in anticipation of the new Downton Abbey Movie hitting theaters September 20th! I AM SO EXCITED FOR THIS MOVIE! I was already excited, but then seeing the products at World Market made me even more beside myself.
If you're not familiar with Downton Abbey or missed the show, I think you should still go see the movie. For those hardcore fans like us, I know you'll be in line the first night and wouldn't miss a thing. Here's the synopsis:
This fall, the worldwide phenomenon DOWNTON ABBEY, becomes a grand motion picture event, as the
beloved Crawleys and their intrepid staff prepare for the most important moment of their lives. A royal visit
from the King and Queen of England will unleash scandal, romance and intrigue that will leave the future of
Downton hanging in the balance. Written by series creator Julian Fellowes and starring the original cast.
I have been waiting a long time for this movie. I plan to sip on this Citrus Smash Cocktail until September 20th and beyond!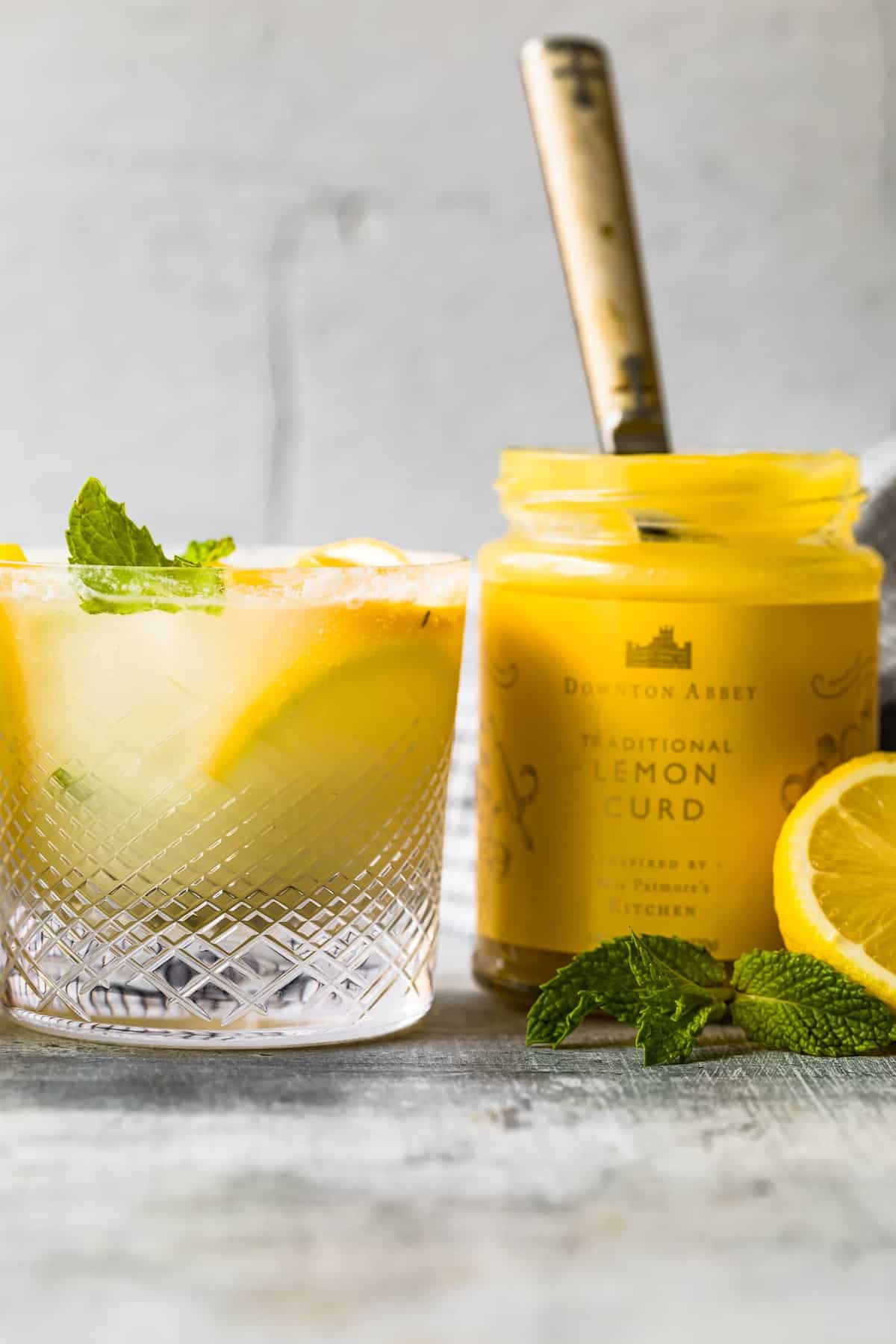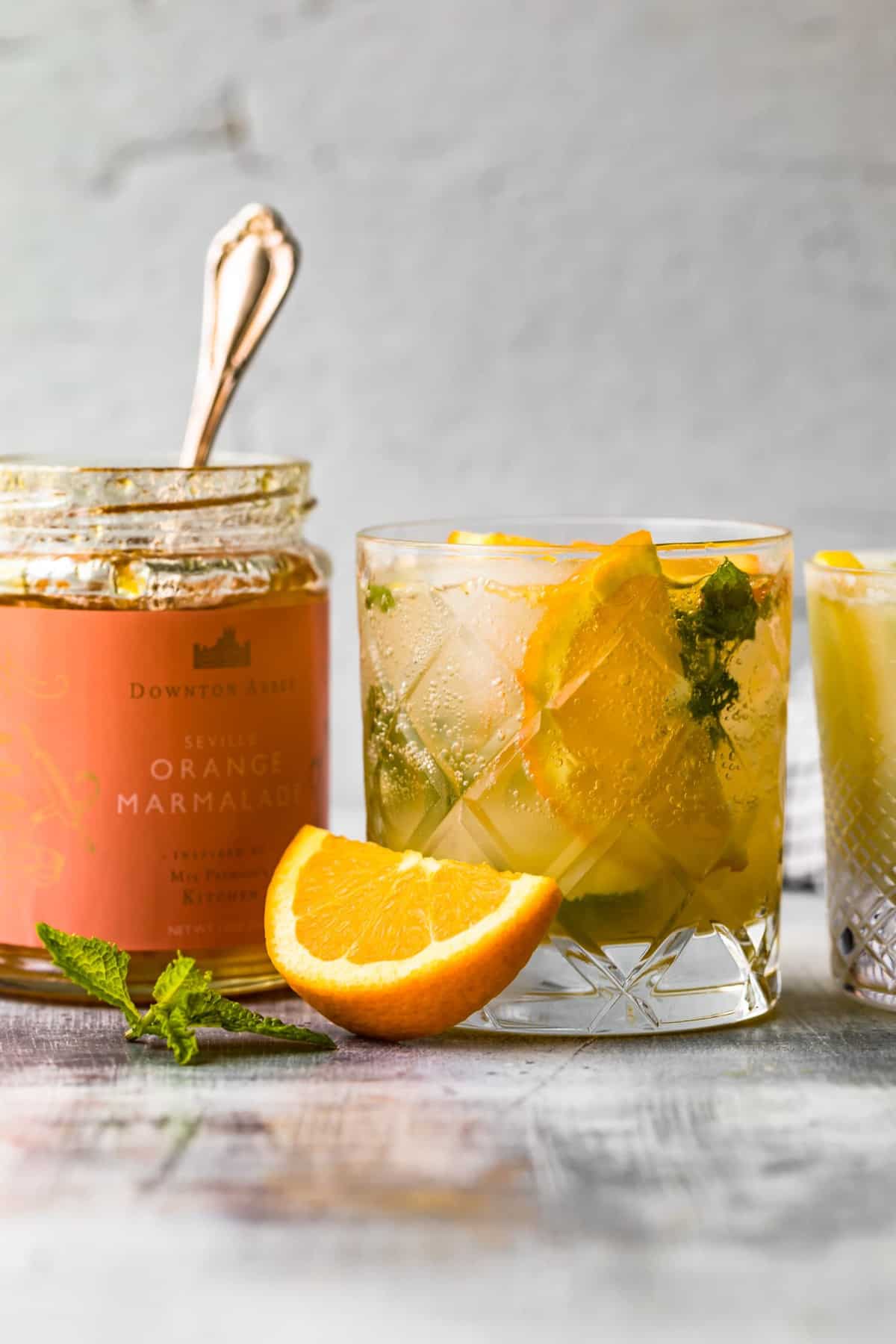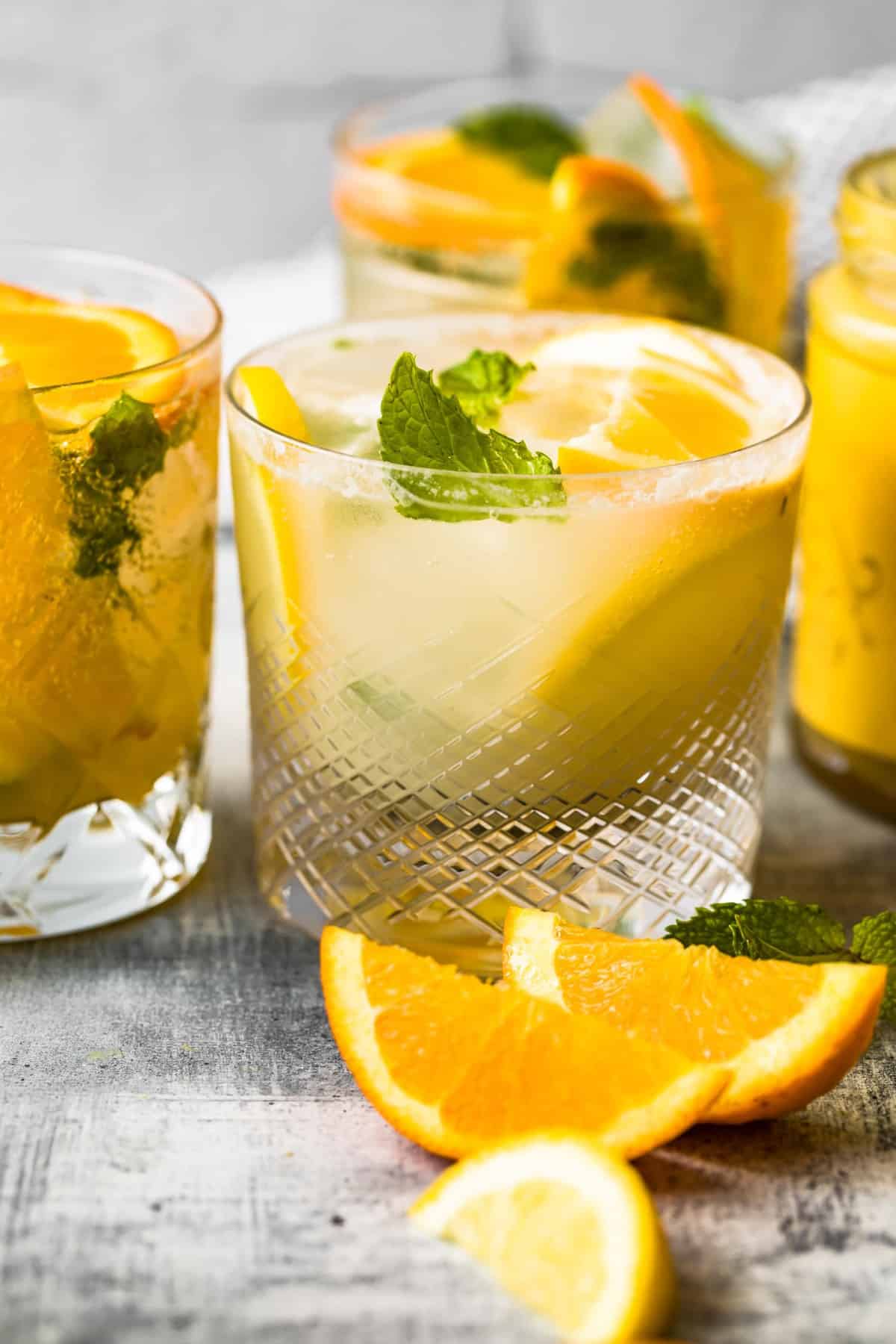 Your chance to win
The Downton Abbey Line of products at Cost Plus World Market invites you to step inside Mrs. Patmore's Kitchen and taste everything from Blackcurrant Jam to Afternoon Tea Honey. I chose to use the Downton Abbey Lemon Curd and the Downton Abbey Orange Marmalade for these citrus cocktails, but truly the possibilities are endless. Any of the fruit spreads from the Downton Abbey line would be DELICIOUS.
Join Cost Plus World Market ALL DAY on Saturday, September 14th for their #DoTheDownton Virtual Tea Party!
They'll be giving away World Market gift cards and movie tickets all day on Facebook, Instagram and Twitter.
Plus, upload a photo on Facebook, Instagram or Twitter of your Do The Downton Tea Party pose (pinky up) for a chance to win a $150 World Market gift card and more.
Learn more: Facebook.com/worldmarket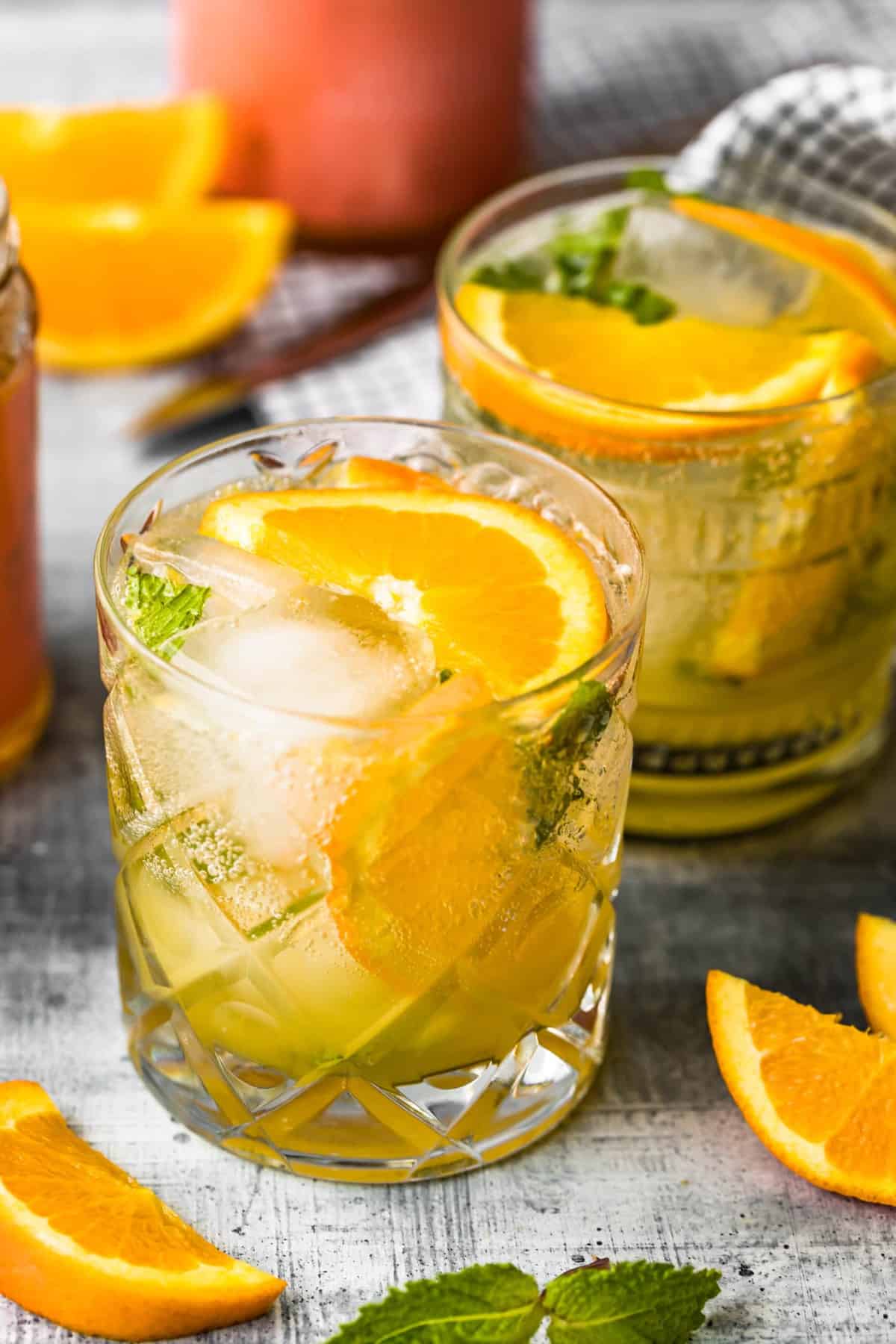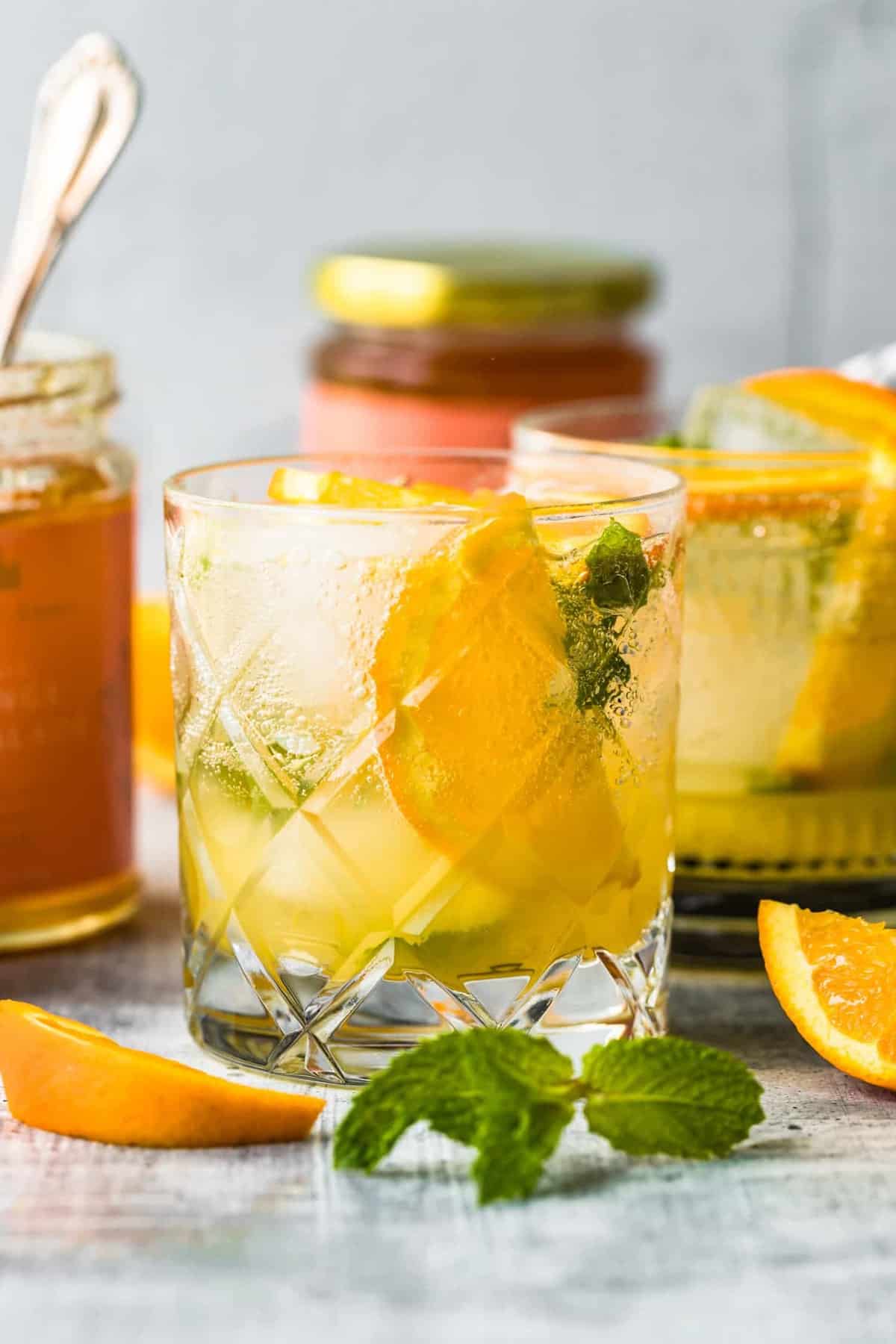 What alcohol to use for Citrus Smash Cocktails
I chose to use vodka, because I like the lack of taste and clean finish. You can use your favorite alcohol, whatever it is! I think my husband would enjoy bourbon in this drink!
Variations for the Citrus Smash Cocktail or Mocktail
As I said earlier, I can't wait to try other fruit spreads like Downton Abbey Blackcurrant Jam in place of the Lemon Curd or Orange Marmalade. Even the honey would make for a fantastic cocktail. You can also switch up which herbs you use. Next time I plan to use the Lemon Curd, but use fresh basil in place of the mint. Go crazy and get creative!
Other cocktail recipes we love
Thirsty for more? We've got you covered! Here are some of our go-to drink recipes when we need a tasty sip:
And if you need a fun mocktail recipe, try this Cranberry Blood Orange Mock Sangria.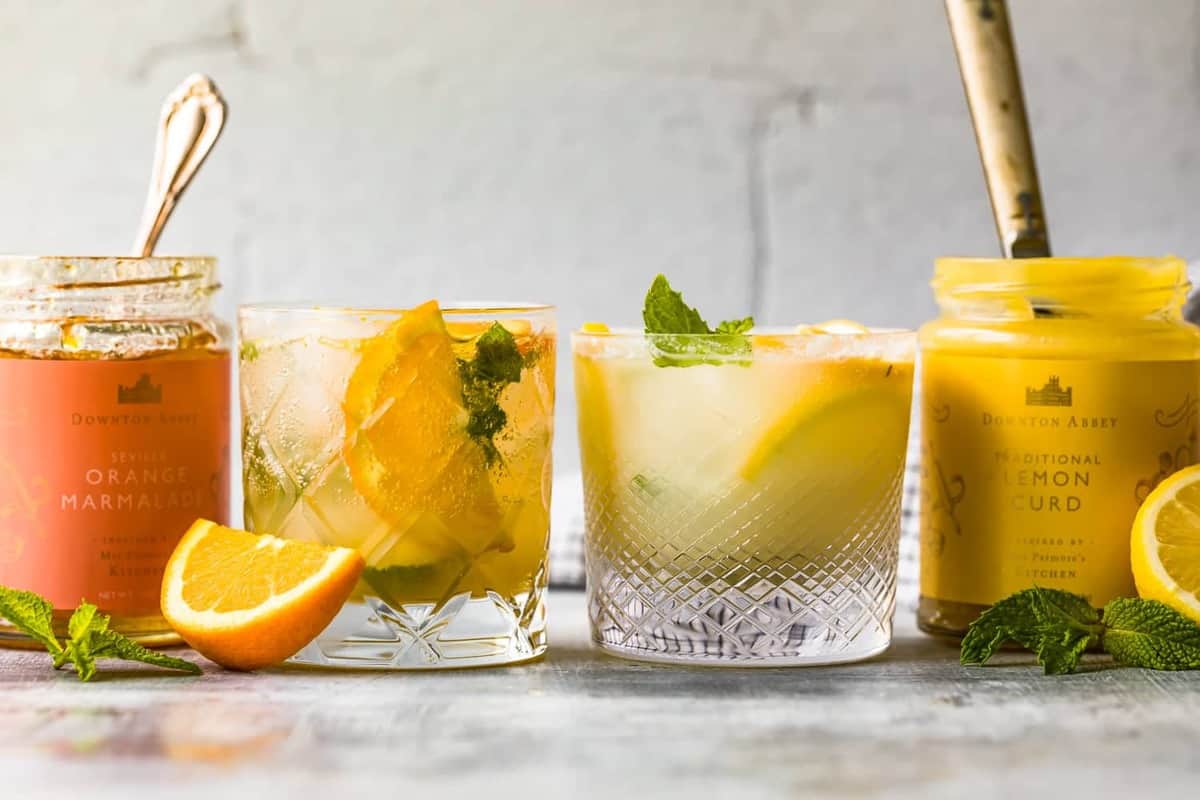 Want to find the Downton Abbey line of products near you? You can order online or pick up in store. Here are the products that I'm loving right now from the link at Cost Plus World Market:
Be sure to participate in the Downton Abbey Virtual Tea Party on September 14th and go see the movie, out September 20th! Enjoy!!