Anyone that knows me, knows I am NOT a morning person. Sleeping in is one of my very favorite things. Even as a little kid, "5 more minutes" was my go-to bargaining phrase every morning. I just love a good nights sleep. But if i could have breakfast this good every morning, things might be different.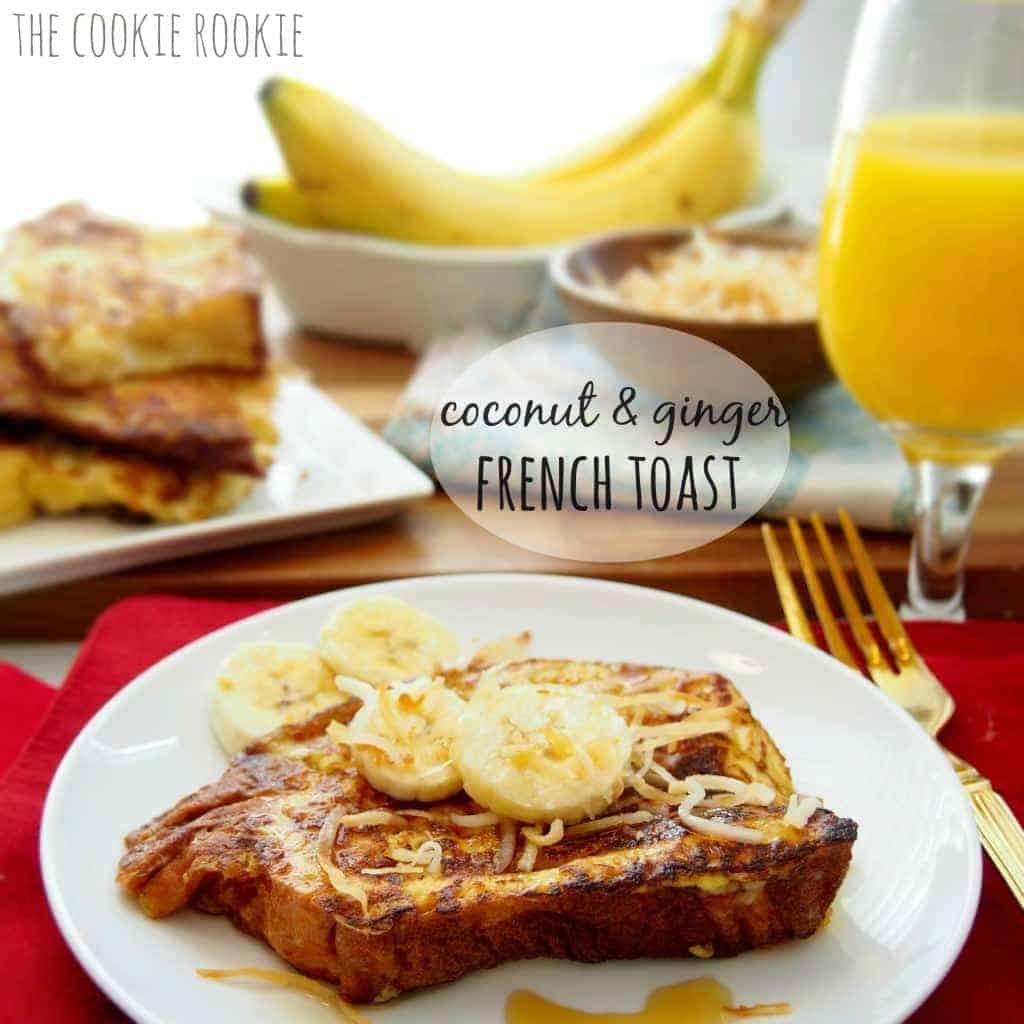 Mom came up with this recipe after having something similar on a trip to San Diego. The woman's brain is a constant cookbook, and we can all benefit from that! These flavors are DELICIOUS. Fresh, warm, and inviting. Enough to make waking up early worth every minute.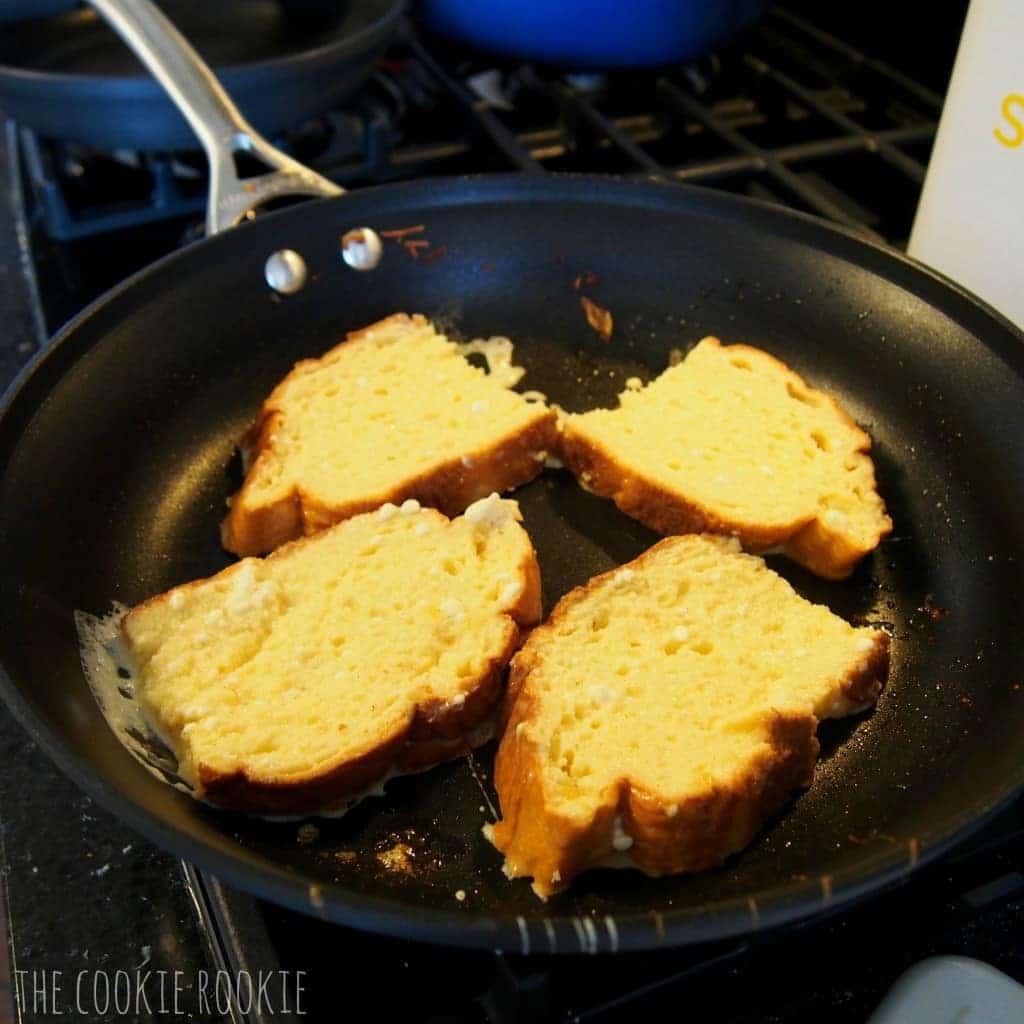 Not only does it taste like pure heaven, it smells just as delicious. I think this would make quite a perfect and romantic Valentine's Day breakfast!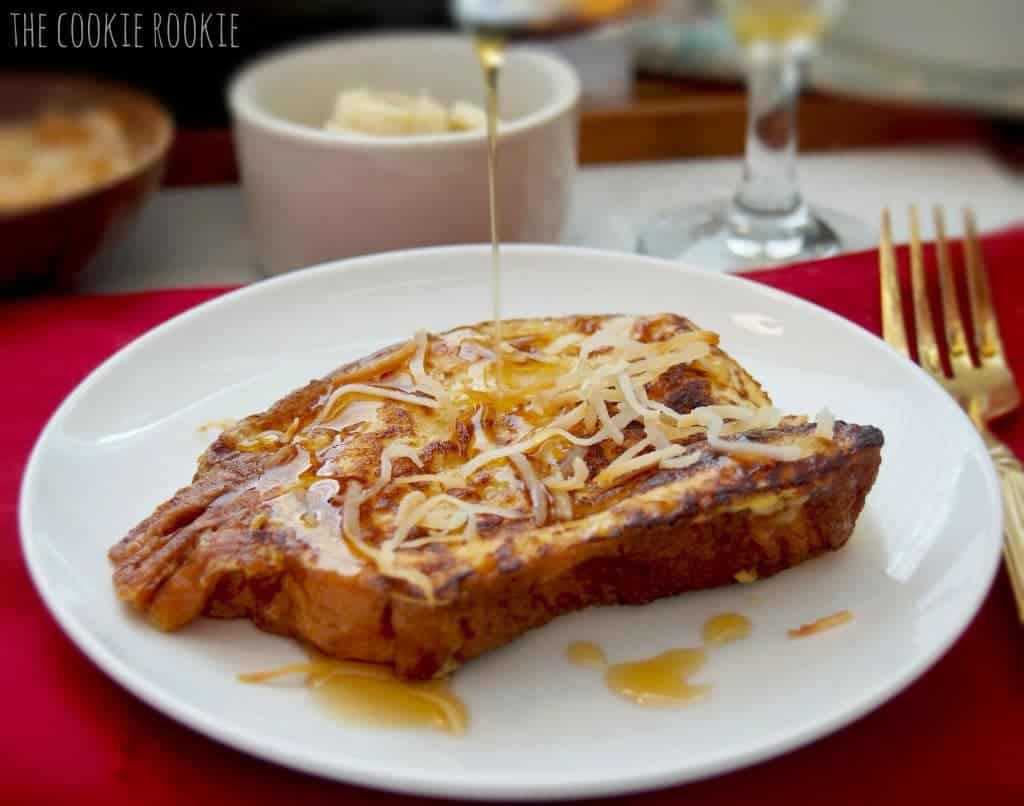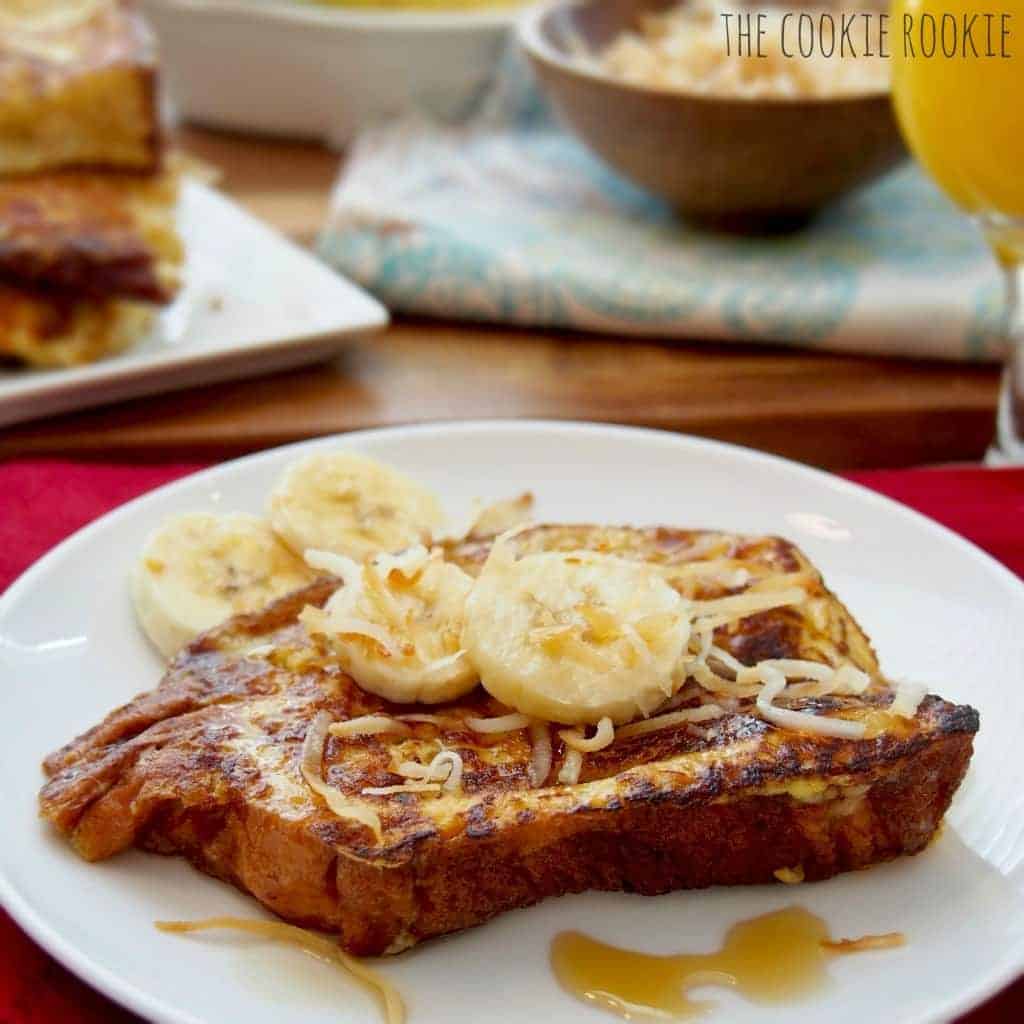 The flavor combination doesn't need a ton of toppings, but adding toasted coconut, real maple syrup and banana slices made this dish total perfection. I can taste it just looking at the pictures. I hate it when that happens!! Its 10pm and I want to go to bed. Now i'll probably have to stay up and make french toast! Or just wake up really early and make it. WORTH IT. (who am I???)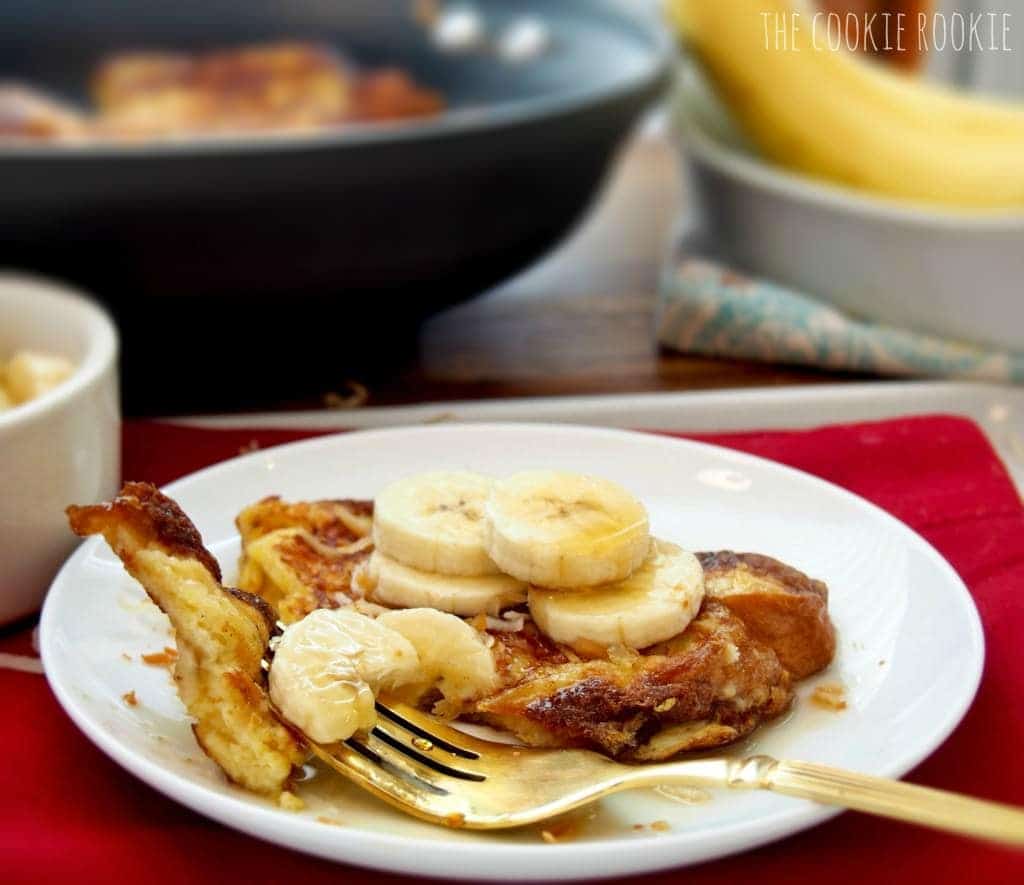 You guys, its just SO delicious.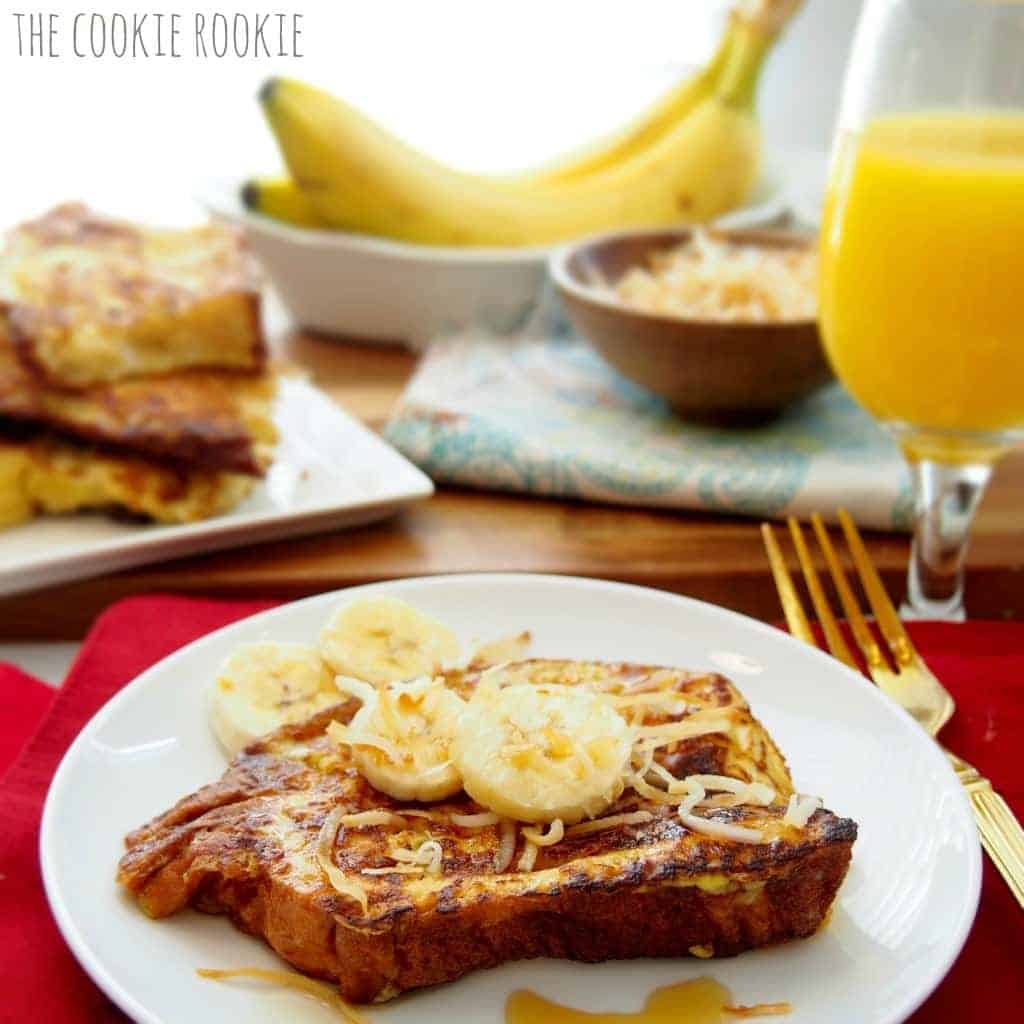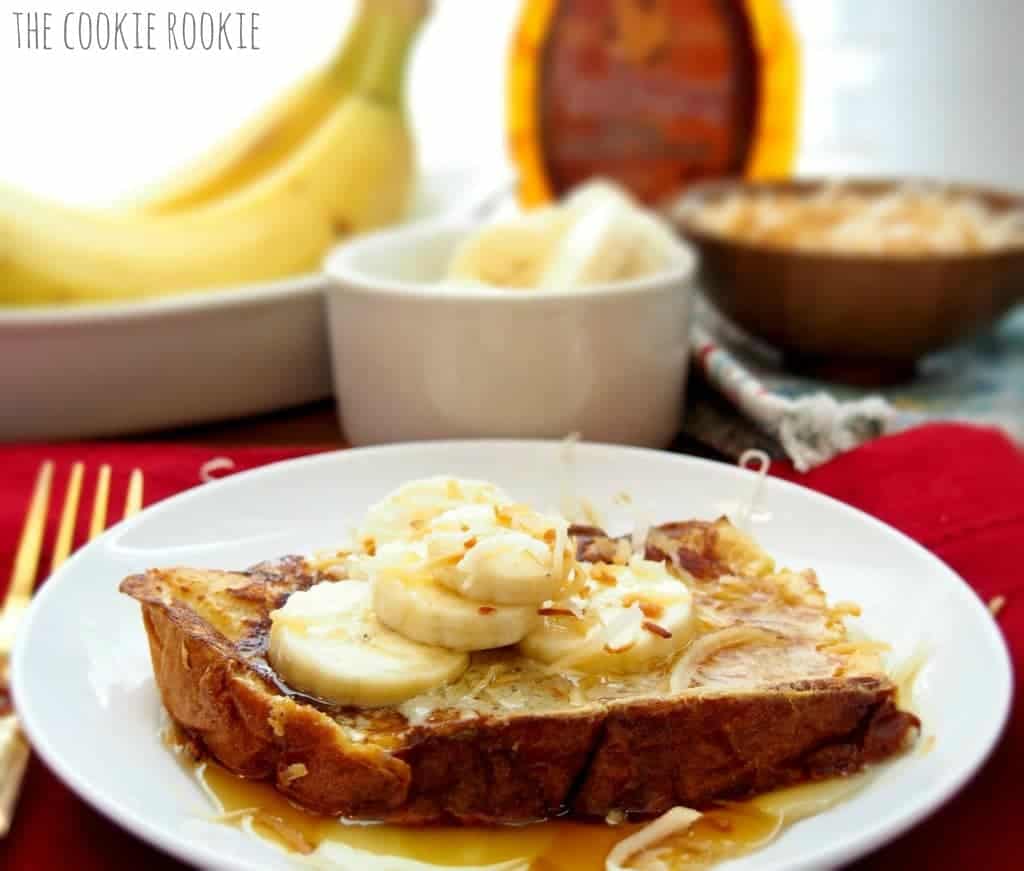 ENJOY!