Cordon Bleu Chicken Pockets are everything you love about the traditional dish, folded neatly into flaky and flavorful puff pastry. You will love this delicious twist on a classic recipe!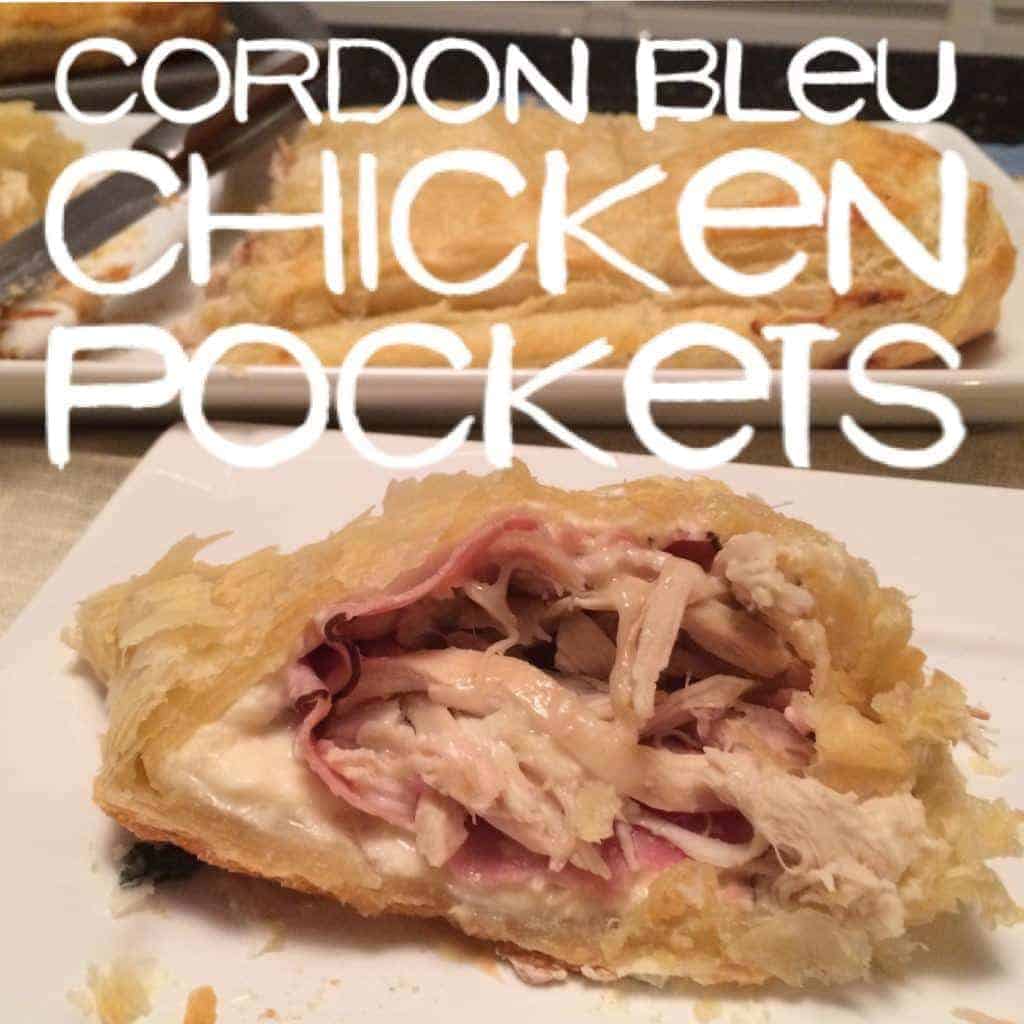 Cordon Bleu Chicken Pockets
Cordon Bleu Chicken Pockets, with tangy Swiss cheese, thinly sliced ham and chicken stuffed into scrumptious and simple to use puff pastry, are a favorite around here! They're so easy to make and such a crowd pleaser! Try them for a holiday or game day appetizer or serve alongside a big green salad for dinner.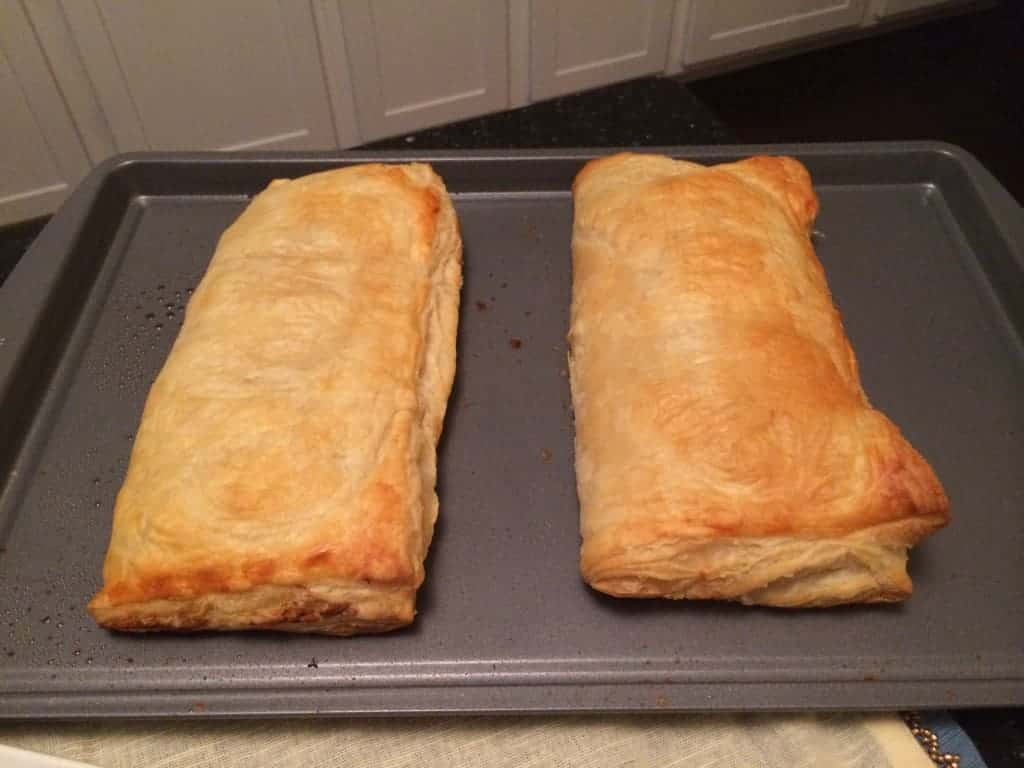 Cordon Bleu Chicken Pockets are reminiscent of frozen Hot Pockets, but so much better! Fresh ingredients baked into flaky puff pastry makes an easy and yummy snack or meal!
How to Use Puff Pastry
Puff Pastry was new to me when I first started cooking. In fact, I wasn't even sure what it was or where to find it! If you're anything like me, let me help you out:
Find puff pastry in the freezer aisle of your grocery store, by the pies and frozen fruit
It comes in big sheets and unrolls into a square, much like thin pie dough.
You need to thaw your puff pastry for about 45 minutes before using.
Make sure to seal the edges well when you're dong adding your ingredients.
Brush your puff pastry with an egg wash (egg whites and a splash of water) before baking to get that gloriously golden crust.
Try puff pastry in these delicious Puff Pastry Caprese Cups, Curry Chicken Hand Pies, or these yummy Stuffed Pepperoni Pizza Rolls.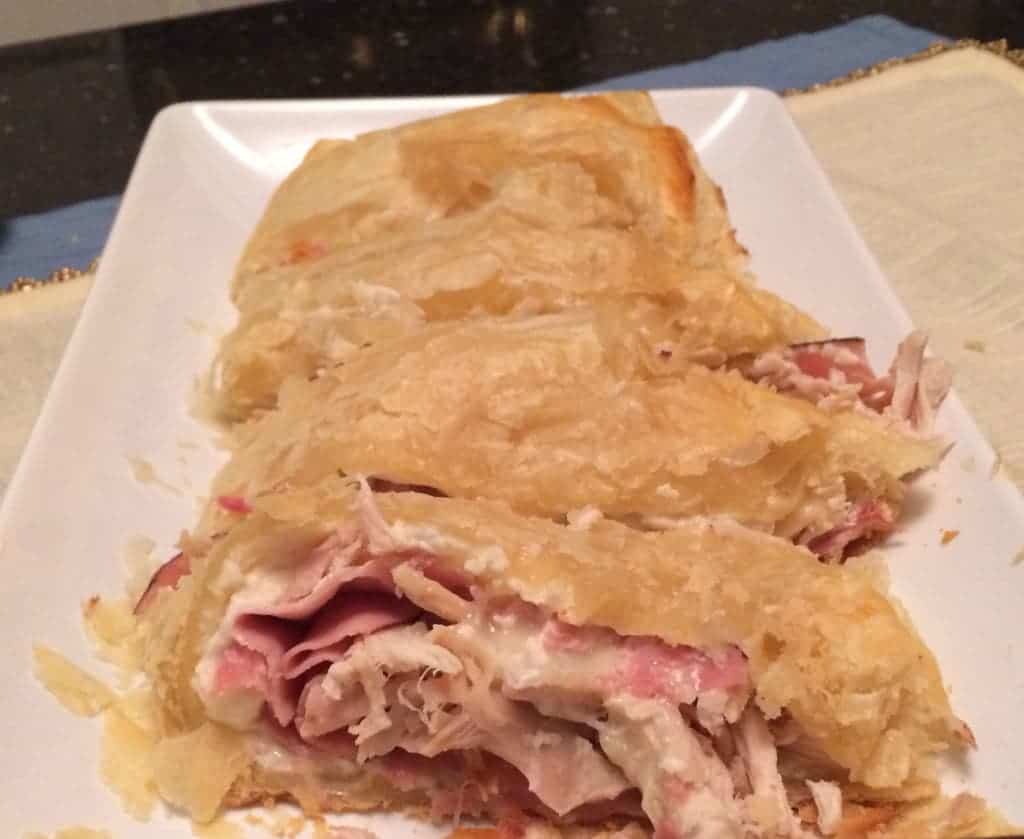 Cordon Bleu Chicken Pockets Ingredients
The beauty of this recipe is its versatility! You can literally stuff puff pastry with any ingredients…pepperoni and cheese, chicken and broccoli, eggs and sausage, the sky's the limit! But for this recipe here's what you need:
Cream cheese (in fact, with any ingredients you use, I recommend spreading a thin layer of cream cheese on the puff pastry. It adds a level of creaminess keeps everything bound together as you assemble)
Puff pastry
Cooked and shredded chicken (You can easily make your own, or use meat from a store bought rotisserie chicken)
Thinly sliced ham (I used brown sugar ham in this recipe)
Three slices of Laughing Cow Swiss cheese
Shredded mozzarella cheese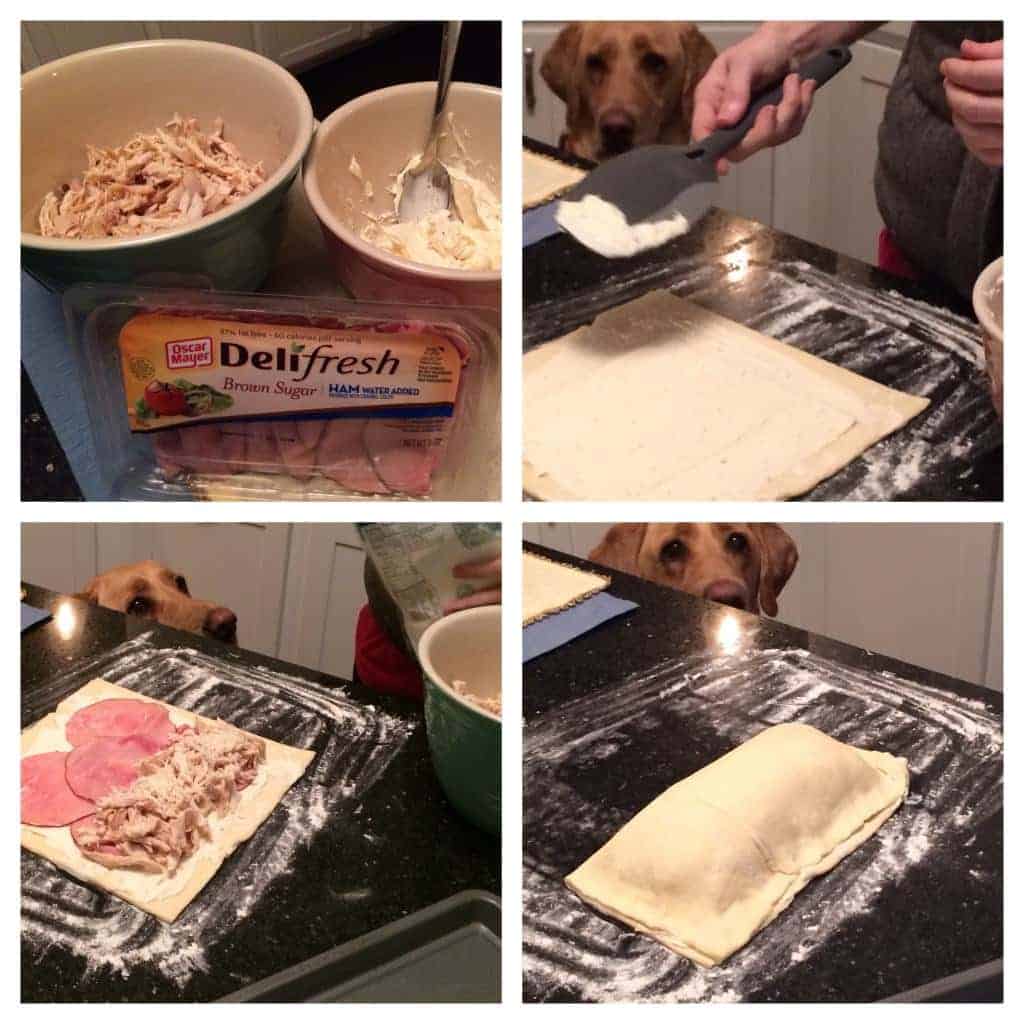 Can Chicken Cordon Bleu Pockets Be Frozen?
Yes! Once baked and cooled, wrap the pocket up in plastic wrap and store in the freezer for up to two months. To reheat, unwrap and place on a cookie sheet and bake until warm through.
Turn Chicken Cordon Bleu into Any Type of Meal!
The classic ingredients in Chicken Cordon Bleu are so versatile, they can be transformed into so many new dishes. Try a few of these delicious recipes and pick your favorites!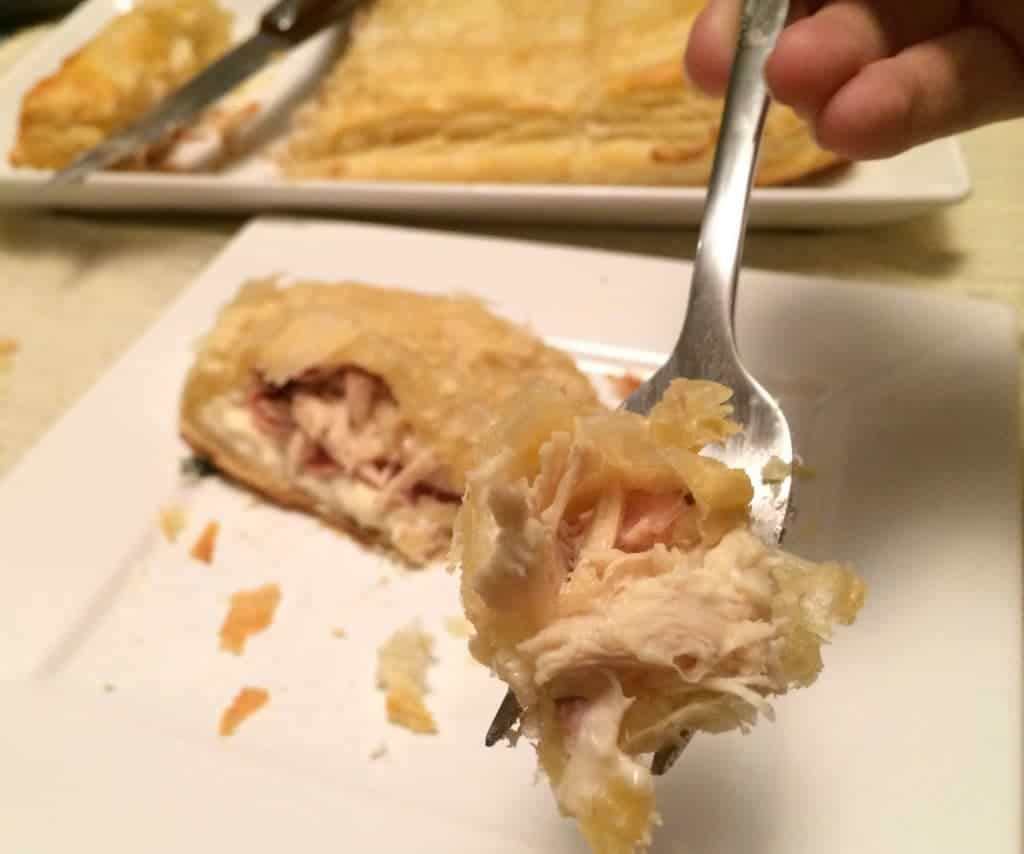 Try these flaky and filling Cordon Bleu Chicken pockets tonight, and then have fun experimenting with your own ingredients!
See the recipe card below for all the details on how to make Chicken Cordon Bleu Pockets. Enjoy!